As a passionate ice hockey fan, finding the best place to buy Calgary Flames tickets can significantly enhance the game-day experience. With numerous options available, it's essential to choose a reputable and reliable source to ensure a hassle-free ticket buying process. This article aims to guide you through some of the best places to secure your Calgary Flames tickets for the upcoming games.
The official Calgary Flames Ticket Central is the most direct way to purchase tickets, as it is affiliated with the team and the NHL. Here, fans can find single game tickets, multi-game packages, group tickets, suite rentals, and premium experiences. Another trustworthy option is browsing third-party platforms, such as SeatGeek, Ticketmaster CA, and StubHub. These sites offer a variety of ticket options and prices, catering to the diverse needs of hockey enthusiasts.
To further support the fans, the Calgary Flames have a mobile app and a dedicated customer service line at their box office. Contacting them directly can provide personalized assistance with ticketing needs and transactions. Balancing convenience with reliability is key to enjoying the adrenaline-filled action of Calgary Flames games, so explore these avenues and get ready to cheer on your favorite team.
Understanding Calgary Flames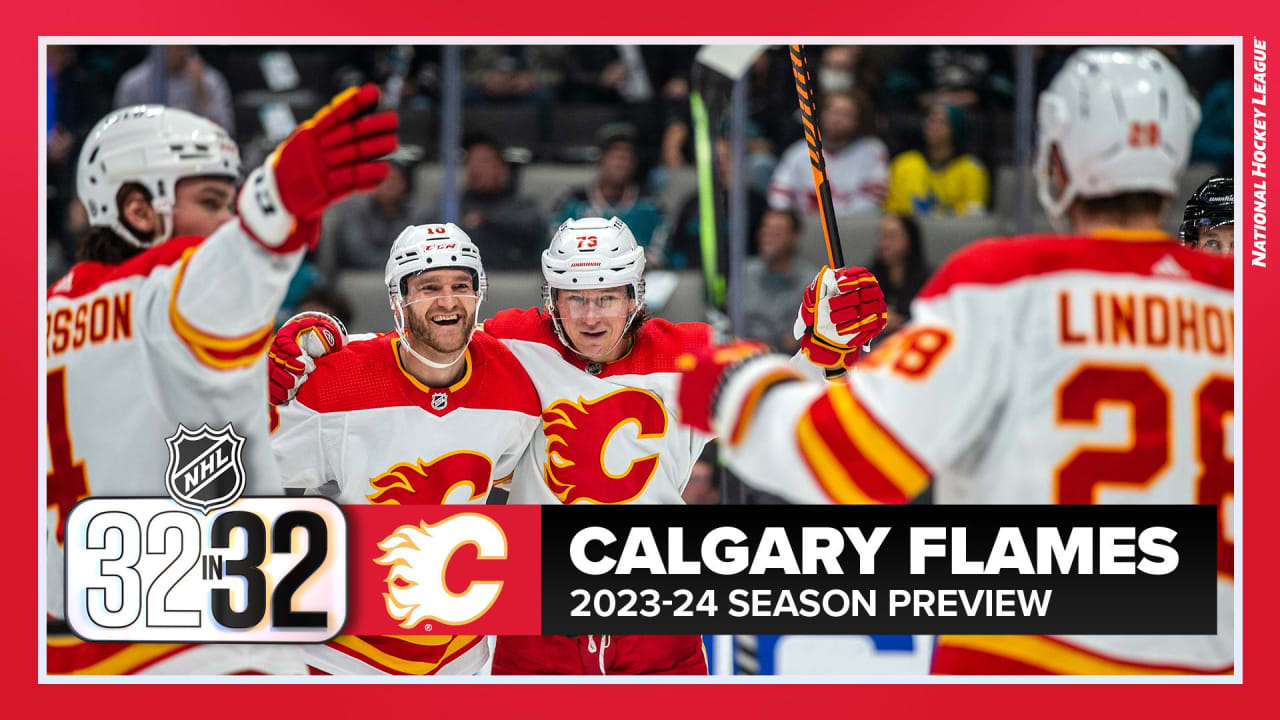 The Calgary Flames are a professional ice hockey team based in Calgary, Alberta, Canada. They are members of the Pacific Division in the Western Conference of the National Hockey League (NHL). Established in 1972, the Flames have achieved a rich history, and their passionate fans contribute to a lively game atmosphere at their home venue, the Scotiabank Saddledome.
The team initially started in Atlanta, Georgia, where they were known as the Atlanta Flames. In 1980, they relocated to Calgary and have since become an integral part of the city's sports culture. Throughout their time in Calgary, the Flames have had their share of success, including winning the prestigious Stanley Cup in 1989.
As a competitive team with a dedicated fanbase, the Flames have fostered several exciting rivalries. Their main rival is the Edmonton Oilers, with whom they share a province and clash in the much-anticipated Battle of Alberta showdowns. The intensity of these games adds to the excitement for both the players and fans alike.
Attending a Calgary Flames game is an exhilarating experience, and obtaining tickets to these games can sometimes be a daunting task, especially during high-demand match-ups. Various options are available for purchasing tickets, such as through the official Calgary Flames Ticket Central, secondary ticket platforms like SeatGeek and Vivid Seats, or exchanges on Reddit. Prices may vary depending on the platform, seating location, and the specific game in question.
By understanding the Calgary Flames as both a team and a part of the city's sports culture, fans can better appreciate the significance of securing tickets to their games. With their dynamic roster and competitive spirit, the Flames offer a thrilling experience to all who have the opportunity to attend a match and support their beloved team.
Physical Ticket Stores in Calgary
Local Sport Stores
Calgary has a variety of local sport stores that offer Calgary Flames tickets for sale. These stores often have a dedicated section for ticket sales, where fans can browse through available options. It's common for these stores to also sell team merchandise, so you can pick up some Flames gear while you're there. Purchasing from local sport stores is a chance to support local businesses and have a friendly shopping experience.
Ticket Booths at Scotiabank Saddledome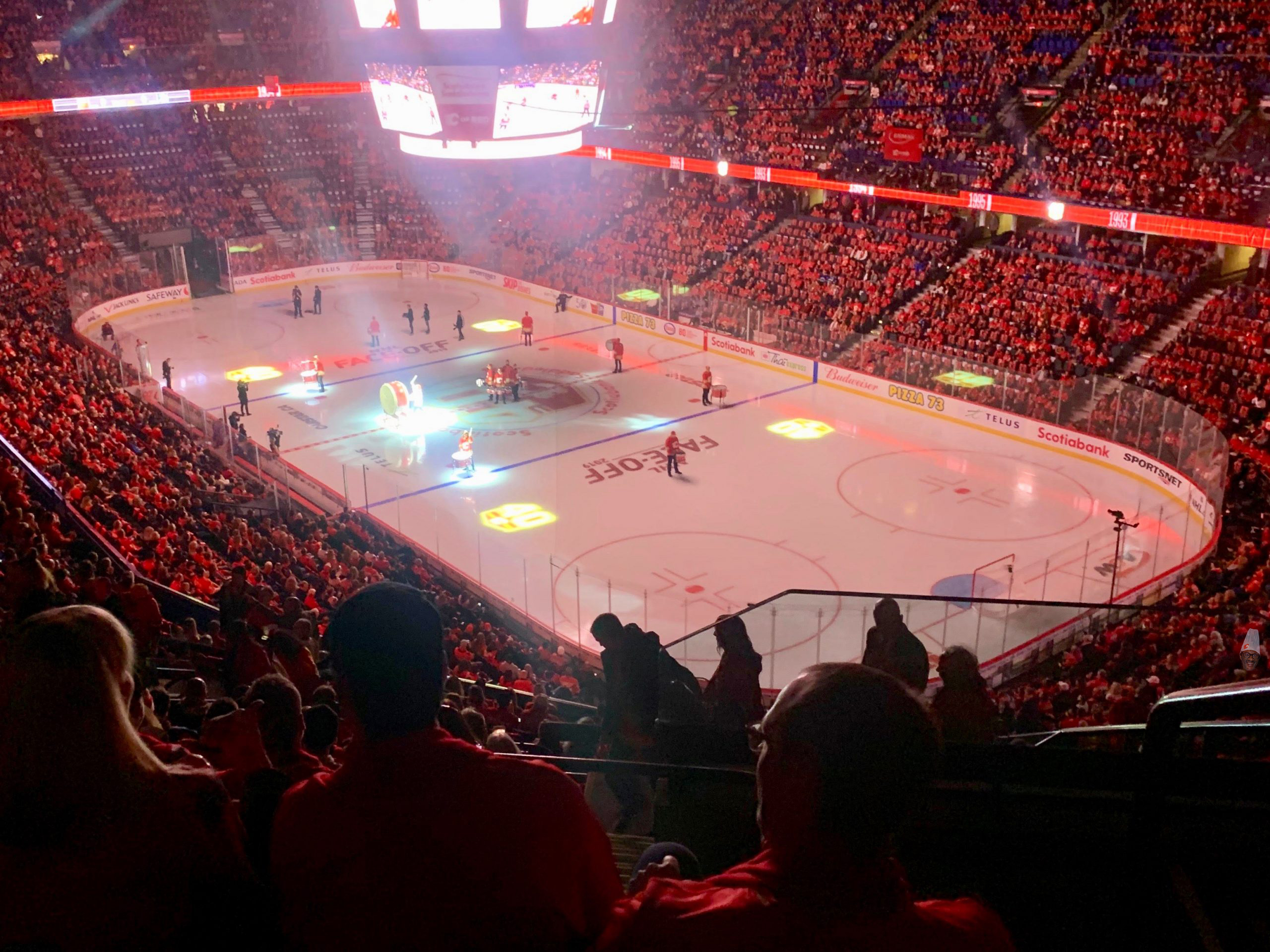 Scotiabank Saddledome, the home arena of the Calgary Flames, has ticket booths on-site. Fans can directly buy tickets for upcoming games at these booths. The advantage of purchasing from these ticket booths is that you can personally choose the seats, getting the desired location in the arena. Additionally, you can find assistance from the staff in case of any questions or concerns about seating or ticketing. Keep in mind that these booths may have limited hours, so it's best to check ahead of time before planning a visit.
Online Ticket Platforms
Official Calgary Flames Website
The Official Calgary Flames Website serves as an ideal starting point when buying tickets for Flames games. The website provides access to a virtual seat map of the Scotiabank Saddledome, giving a 3D view of every seat, allowing ticket buyers to choose the perfect spot. Fans can also find important information about the upcoming games, special offers, and exclusive packages on the website.
Resale Sports Ticket Websites
Resale Sports Ticket Websites, such as SeatGeek and StubHub, are also great options for fans looking to purchase Calgary Flames tickets. These platforms tend to have a wide range of ticket options, including those from season ticket holders. Some benefits of using resale ticket websites are the possibility of finding discounted tickets or seats for sold-out games. In addition, fans can use these platforms to sell tickets they no longer plan on using.
Social Media Channels
Social Media Channels can be helpful when seeking Calgary Flames tickets as well. Fans can follow the Flames' official social media accounts on platforms like Facebook and Twitter to receive updates on ticket availability and special promotions. Additionally, many sports ticket resale websites and fan communities have social media accounts where followers can find ticket deals or exchange tickets with fellow supporters.
When searching for Calgary Flames tickets, fans should consider exploring these online platforms to ensure they get the best seats and deals available. Remember to always verify the source of the tickets and choose reliable platforms to alleviate any potential issues.
Season Passes
Calgary Flames fans looking for the best way to secure tickets for all home games can consider purchasing season passes. Season passes offer several benefits, including savings on ticket prices, playoff access, and exclusive opportunities to attend team events.
Purchasing a season pass for the Flames can lead to significant savings, with discounts of up to 40% off single game pricing. This means fans can enjoy all the action-packed games and save money at the same time.
Another advantage of having a season pass is the priority playoff access at the lowest available prices. Playoff games tend to be in high demand and sell out quickly, so being a season pass holder ensures you won't miss any of the excitement in the postseason.
In addition to savings on tickets, season pass holders can also enjoy up to 25% off at the CGY Team Store for all their merchandise needs. This is perfect for true fans who want to show their team spirit with official Flames apparel and memorabilia.
Lastly, season pass holders have the opportunity to participate in exclusive Calgary Flames events, such as the annual Flames Charity Golf Tournament and the Flames Poker Tournament. These events are a fun way for fans to engage with the team while also supporting various charitable causes.
To buy season passes, you can visit the official Calgary Flames website or check out reputable ticketing platforms like Vivid Seats or SeatGeek. These sites offer a wide range of ticket options for Flames games, including detailed information on seating location and pricing. By researching and comparing different platforms, fans can make informed decisions and ensure they get the best possible experience at the Scotiabank Saddledome.
Special Deals and Promotions
If you're looking to watch a Calgary Flames game in-person, finding the best deals and promotions for buying tickets is essential. There are several options through which you can purchase tickets and find special offers to save some money.
First up, the official Calgary Flames website has a dedicated Ticket Central page for you to explore. Here, you can find various deals, including single-game tickets, multi-game packages, and group tickets. Additionally, you can look out for special promotions and events that can save you money on ticket prices or provide exciting experiences alongside a game.
Another option for finding discounted tickets is the popular marketplace, SeatGeek. With SeatGeek, you can search for Flames games and find competitive prices on ticket options from fans reselling their extra tickets. For example, you might find tickets for an upcoming game against the Vancouver Canucks starting at $76.
For those who regularly browse Reddit, you can also keep an eye on the r/Calgary subreddit to find out about special deals and promotions for Flames tickets and last-minute deals. You should also consider checking out ticket platforms like FanFirst and the Gametime app, as these platforms often have last-minute ticket discounts for popular Flames games. However, please note that ticket prices on Gametime might be in USD, and their fees can be quite high.
Lastly, Ticketmaster is another reliable source to search for Flames tickets. They often have clear information on ticket availability, prices, and event dates, making it an easy-to-use platform for purchasing tickets.
To sum up, there are several different resources available to find Calgary Flames ticket deals and promotions. By keeping an eye on these websites and apps, you will be well on your way to saving money and enjoying the excitement of a live Flames game.
Safety Tips for Calgary Flames Ticket Purchase
Purchasing Calgary Flames tickets can be an exciting experience, but it's crucial to take a few safety precautions to ensure a smooth process. Here are some friendly safety tips to protect yourself and your wallet when buying NHL game tickets.
Verify the seller: Stick to trusted ticket platforms such as Ticket Central, Fanfirst, or the Gametime app to buy your tickets. Avoid purchasing from unknown or unverified sellers, as they may be fraudulent.
Be cautious with online marketplaces: Although online marketplaces, like Reddit's Calgary or Craigslist, may have potential deals, they carry risks. Scammers are known to sell fake tickets through these channels. When possible, buy from reputable sources.
Consider purchasing at the stadium: If you want to buy your tickets in person, you can do so at Scotiabank Saddledome, but be prepared for limited availability. Purchasing directly from the stadium ensures that your tickets are legitimate.
Beware of deals that seem too good to be true: While it's natural to seek out the best bargain, remain mindful of offers with incredibly low prices. These deals may be a scam, and you could end up losing money without receiving a ticket.
Check refund policies: Before making a purchase, review the ticket seller's refund policy. This will provide clarity on what to do if an event is canceled, postponed, or if there's a mistake in the ticket details. It's good to have peace of mind by knowing what to expect in case something goes wrong.
By following these safety tips, you can navigate through the process of purchasing Calgary Flames tickets with confidence, ensuring a hassle-free and enjoyable experience while looking forward to an exciting NHL game.
Conclusion
In conclusion, to buy the best Calgary Flames tickets, there are several approaches worth considering. One option is to explore online platforms, with sites like SeatGeek often offering tickets starting from just $6. Furthermore, the NHL.com's Calgary Flames Ticket Central is another reliable source, providing access to single-game tickets, multi-game packages, group tickets, and other premium experiences.
Alternatively, you can search for cheap tickets, which can range from $15 to $24, offering an affordable way to enjoy the games for any NHL fan. Keep in mind, however, that average ticket prices typically fall between $44 and $58. Quality seating with a great view of the ice may demand a higher price, possibly up to $110.
In order to ensure the best experience, take advantage of the Virtual Seat Map feature, which many platforms offer. This tool aids in selecting the perfect seat for your chosen game. Overall, finding the ideal Calgary Flames tickets is achievable through a combination of online research and personal preferences. Enjoy the game!