Overlooking 40 Bay St. in Toronto, Ontario, Canada, the Scotiabank Arena, previously referred to as the Air Canada Centre (ACC), is a spacious communal venue that hosts ice hockey, athletics, and lacrosse tournaments, conferences, video game contests, and musicals. 
Since its inception, Scotiabank Arena has received over forty special thanks recognizing the stadium's stability, convenience, customer efficiency, sustainability dedication, profitability, and blockbuster facility.
Categories of Food
Food at Scotiabank Arena is getting a facelift with a variety of brand-new refreshment stalls serving up delectable cuisine. Following is a list of the eateries that are expected to make their premiere at the venue.
Wicked Carib
Wicked Carib, which once went by Leela's Roti, provides Caribbean food. Vegans can order jerk fritters covered in a rich homemade jerk sauce, whereas meat aficionados may chow down also on jerk Chicken sandwiches.
Found at: Section 110
The Poutinerie
The Poutinerie's cuisine includes several unique products, for instance, the pierogi poutine, which delivers traditional poutine but is sprinkled with small cheesy pierogis and roasted bacon.
Found at: Sections 100, 120, 300, 320
St. Patties
Those who like grilled cheese sandwiches can consider going to St. Patties. The Grilled Cheeseburger is the pinnacle of a fast-casual extravagance since it is a crushed burger surrounded by two sandwiches.
Found at: Section 121
Noodle and Bao
The bao they offer contains kara-age-fried chicken thigh, which is then garnished with vegetables and doused in robust sesame sauce.
Found at: Section 106
Mac and Cheese Boutique
The refreshment booth offers a version of the traditional macaroni and cheese that has been updated with a more sophisticated flavor profile. Each essential has several varieties of cheese: Canadian Cheddar, Australian Mozzarella, and Truffle Gouda.
Found at: Section 103
Grains and Greens
The menu includes the Korean beef bowl, which features beef that has been coated using soy sauce and accompanied by sprouts, seedlings, and kimchi.
You will also find G&G Grain Salad, which features tomatoes, barbecued squash, cucumbers, and pumpkin seeds; all of these dishes are offered on the pinnacle of nutritious ingredients that have been prepared gradually.
Found at: Section 101
Edo Sushi
Need help choosing between sushi and a burrito? Big Shrimp Sushi Tortilla combines sushi and burrito served at EDO Sushi. It consists of a nori-wrapped Japanese cuisine cereal burrito loaded with yummy tiger shrimp and intense wasabi mayonnaise.
Found at: Sections 102, 105
Famous Food Joints Nearby
Suppose anyone resides inside this greater Toronto region. In that case, individuals will almost certainly spend an evening visiting the Scotiabank Arena in Toronto, even though they're more of a lover of musical performances, humor, or athletics.
Need help deciding someplace to snack before the actual tournament or exhibit? We've compiled a list of our top recommendations for dining close to Scotiabank Arena, including quaint pub cuisine and some of the largest and most prestigious sushi hubs.
Beertown
Dine-in | Kerbside Pickup | No Delivery
Beertown, located on Wellington Street West, is the destination to visit when you're a fan of contemporary Irish cuisine. They also have a vast range of microbrews.
There is a variety of lounge furniture, comfortable booth seats, and restaurant furniture available throughout the room, which is light and spacious.
With its regular dining options and changing assortment of packaged and fresh beers, it's a spot someone might frequent often.
The Fox
Dine-in | Kerbside Pickup | No-contact Delivery
The Fox, an urban bar with a selection of microbrews, custom beverages, and traditional pub fare, including burgers, fish and chips, and chicken wings, is located on Bay Street immediately outside Scotiabank Arena.
Visit the restaurant for dinner before the tournament, and if you get there early enough, you can take advantage of their cocktail hour.
Richmond Station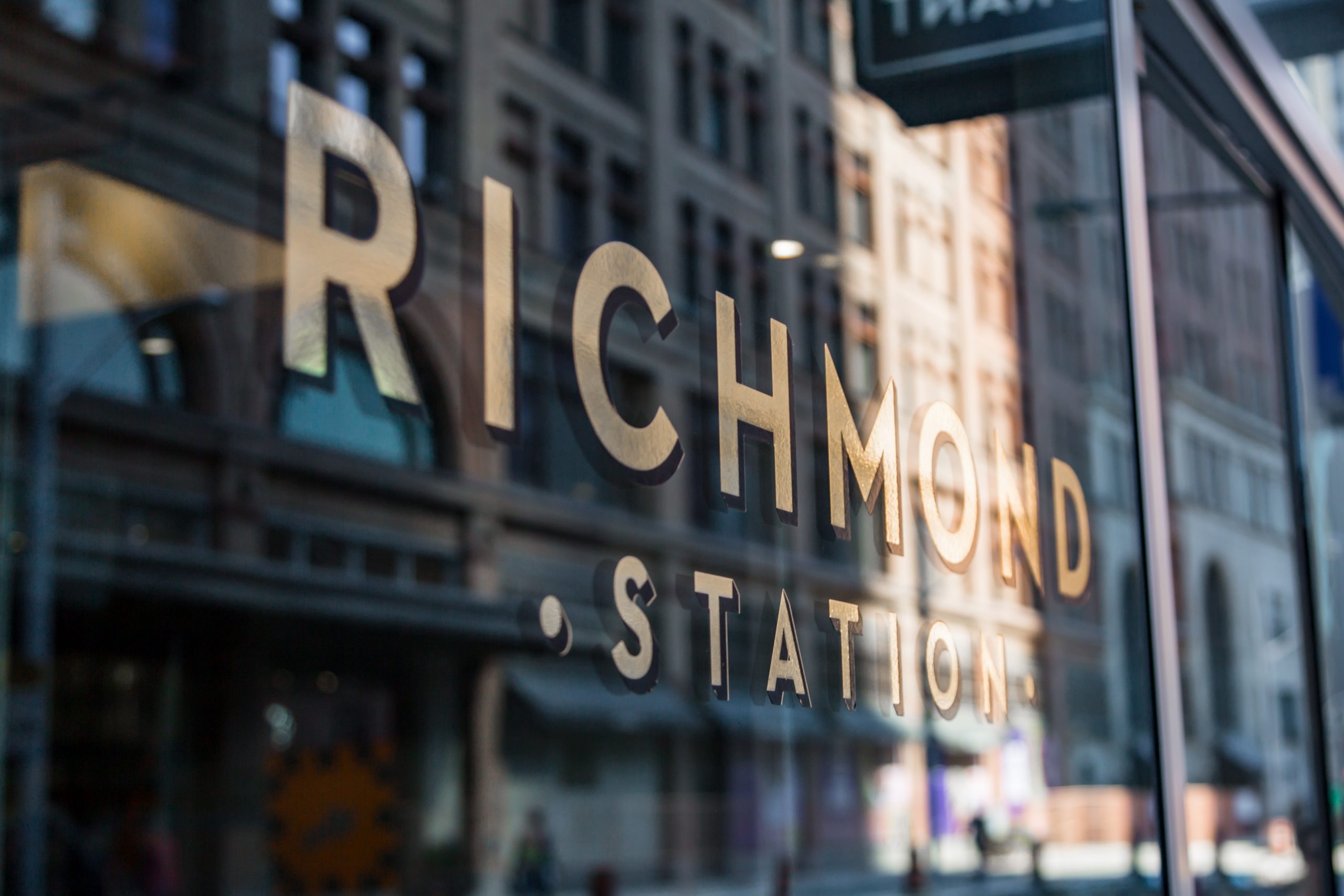 Dine-in | Takeaway | Delivery
Richmond Station is a popular neighborhood eatery that has been providing service in the region for ten years.
Choose from various appetizers from the excellent Fogo Island Shrimp Dip or a delectable meal like Berkshire Pork.
Good vegetarian cuisine is also available, featuring dishes like garden squash cavatelli being perennial favorites. In addition, they are noteworthy for being a no-tipping business since service expense is already included in the meal pricing.
Conclusion
Food at Scotiabank Arena has plenty of surprises this season. With their new collection, no one will be disappointed by the variety they have to offer. We recommend that you take advantage of the excellent concessions available in the arena while you are watching the matches.
FAQ
Is It Required to Tell the Servers About Any Sensitivities Before Placing an Order?
Yes, the arena has a policy published on its official website that, in some circumstances, staff employees must be alerted in advance about any allergies or unique events.
Should Guests Bring Their Cutlery With Them?
The concessions provide cutleries, as needed, with the food.
At the Venue, Are All the Eateries Self-serve?
To save customers' effort, ScotiaConnect provides a range of self-serve solutions for handling numerous frequent inquiries.
Qualified Super Users may access these features from inside the ScotiaConnect software. Visit the quick reference guide for further information and specifics.
Does the Arena Have Any Fine Dining Establishments?
The Platinum Club inside Scotiabank Arena offers a distinctive gourmet food experience in Toronto.
James is a big time NBA Golden State follower, who makes sure to catch games when he's in the area. He likes to follow International Soccer, with an interest in small town soccer club, Blackburn Rovers located in the North on the UK.