Rogers Place is a multi-use indoor arena located in Edmonton, Alberta, Canada. Serving as the home of the Edmonton Oilers, this state-of-the-art facility has quickly become a focal point for sports and entertainment in the area.
Construction on the arena began in March 2014 and was officially opened on September 8, 2016, with a seating capacity of 18,347 for hockey games and 20,734 for concerts.
As the centerpiece of Edmonton's ICE District, Rogers Place has not only revitalized the downtown area but also provided a modern and exciting venue for both the Oilers and their fans.
The arena boasts a multitude of amenities, including premium seating options, luxury suites, and exceptional food and beverage choices, ensuring that every visit is a memorable experience for guests.
In addition to hosting Oilers games, Rogers Place plays host to numerous other events throughout the year, such as concerts by world-renowned artists like Avenged Sevenfold, as well as a variety of sporting events and community gatherings.
This versatility makes it a key destination for both locals and visitors to Edmonton, solidifying its reputation as a premier event space in the city.
Rogers Place: Key Facts
Rogers Place is a multi-use indoor arena located in Edmonton, Alberta, Canada. The construction of the arena began in March 2014 and was officially opened on September 8, 2016.
It serves as the home for the Edmonton Oilers of the National Hockey League (NHL) and the Edmonton Oil Kings of the Western Hockey League (WHL).
With a seating capacity of 18,347 as a hockey venue and 20,734 as a concert venue, Rogers Place is designed to host a variety of events throughout the year.
The arena is part of the larger Edmonton ICE District, a mixed-use development project that aims to revitalize and transform downtown Edmonton.
Rogers Place boasts state-of-the-art technology to enhance the guest experience, such as over 1,250 HD TVs and free Wi-Fi access throughout the arena's clubs, concourses, and seating bowl. The arena is highly valued for its forward-thinking design, earning a reputation as one of the most advanced and world-class entertainment venues.
Where is Rogers Place Located?
Rogers Place is located in Edmonton, Alberta, Canada, within the ICE District. This modern and expansive arena serves as the home venue for the Edmonton Oilers, a professional ice hockey team in the National Hockey League.
Constructed in the heart of downtown Edmonton, the arena is specifically situated at 10220 104 Ave NW, Edmonton, AB T5H 2X6. The central location makes it easily accessible for fans and event attendees, with options for public transportation and parking in the vicinity.
In addition to hosting Oilers' games, Rogers Place is also a popular venue for concerts, shows, and other live events, thanks to its seating capacity of 18,347 for hockey games and 20,734 for concerts.
The facility features Ford Hall, a public space that stretches over 104 Avenue. Ford Hall is open to all patrons, even those without event tickets, and offers a gathering place for fans to celebrate the Oilers, Oil Kings, and their favorite artists performing at Rogers Place.
The Best Way to Get to Rogers Place
When planning a visit to Rogers Place, home of the Edmonton Oilers, there are several convenient transportation options to consider. One of the fastest and most efficient ways to get there is by taking the Light Rail Transit (LRT) Capital Line to Bay/Enterprise Square Station, which is only a few short blocks away from the Pedestrian Portal entrance.
Other nearby LRT stops include Churchill, Central, MacEwan, and Corona stations.
For those who prefer to travel by bus, there are multiple bus routes with stops near Rogers Place. Some of these routes include 001, 007, 110X, 201, 411, and 500X. To check for alternative routes or schedules, visitors can use the Moovit app for more information.
If traveling from West Edmonton Mall, the journey to Rogers Place takes approximately 34 minutes and covers a distance of around 12 km. Edmonton Transit operates services from West Edmonton Mall regularly, with 644 services running weekly, but it is important to check schedules for weekends and holidays.
For those coming from Edmonton Airport (YEG), the travel time to Rogers Place is approximately 1 hour and 2 minutes, with a distance of about 37 km. The journey involves taking a bus and tram, as well as a short walk, with an average layover time of around 3 minutes. Services are operated by Edmonton Transit.
Parking near Rogers Place
Rogers Place, home of the Edmonton Oilers, is located in a busy area of downtown Edmonton with several parking options to choose from. One of the most convenient options is the ICE District Central Parkade, which is situated on the north side of 103 Ave just west of 103 St. This parkade offers ample clearance and quick indoor access to Rogers Place through the ICE District Central Parkade P1 elevator or the Stantec Tower Level Two pedway.
If you prefer to reserve a parking spot in advance, SpotHero provides a platform for booking parking spaces close to the arena. This service allows you to find and secure parking for events like the Edmonton Oil Kings or the Vegas Golden Knights games.
There are other nearby parking options, such as lots and garages within walking distance of Rogers Place.
While Rogers Place does not have dedicated handicap parking spaces on-site, there is an accessible pick-up and drop-off point on the east side of the arena on 104 Avenue. This area is designed to accommodate guests with mobility challenges and provide more convenient access to the venue.
Remember, public transit is also a viable alternative, as there are over 40 weekday bus routes, and 5 LRT stations within walking distance of Rogers Place for those looking to avoid parking altogether.
The Best Restaurants near Rogers Place
When visiting Rogers Place, home of the Edmonton Oilers, there are several fantastic dining options nearby to enjoy before or after a game. One popular choice is Match Eatery & Public House, located just steps away from the arena at the Grand Villa Casino. With a diverse menu and a lively atmosphere, it's the perfect spot for a game night meal.
Another exceptional restaurant near Rogers Place is Studio 99. Located within the arena itself, this upscale sports bar offers a variety of Canadian and American cuisine, along with an extensive selection of drinks. Studio 99 is a popular choice for visitors looking to catch the Oilers in action and enjoy delicious food in a convenient location.
For Italian cuisine lovers, Pazzo Pazzo Italian Cuisine is a must-visit. Situated a short walk away from Rogers Place, Pazzo Pazzo offers an elegant dining experience in a cozy atmosphere. With a vast menu of classic Italian dishes, it's an excellent choice for those seeking a more refined pre-game meal.
In conclusion, Rogers Place is surrounded by a variety of top-notch dining options. Whether it's a casual sports bar or a more upscale choice, visitors to the Edmonton Oilers' home arena will not be disappointed by the array of convenient and delicious restaurants available.
The Best Bars near Rogers Place
When visiting Rogers Place for an Edmonton Oilers game or event, there are several top-notch bars within walking distance to enjoy a drink and a meal. For those looking for a unique and fun atmosphere, Alchemy Bar serves handcrafted libations and next-level bar snacks. With a large heated patio overlooking Rogers Place, it's an ideal spot for pre or post-game festivities.
For fans of fusion cuisine and a diverse selection of drinks, Guru Kitchen & Bar is another excellent option in the area. Located just a short stroll from Rogers Place, this trendy bar offers a wide range of delicious dishes and refreshing beverages for both casual and finer dining experiences.
Another choice to consider is the popular Delux Burger Bar. Found in the ICE District, this spot is perfect for those craving mouthwatering burgers, craft beers, and a lively environment. TVs show the latest sports games, making it a fitting place to unwind and engage in some friendly sports banter with fellow attendees.
For a more laid-back venue, Bodega Tapas & Wine Bar provides a relaxed atmosphere with a wide array of tapas and an extensive wine list. This bar is only a short walk from Rogers Place, making it a convenient option for a leisurely pre-event gathering or a post-event nightcap.
The Best Hotels near Rogers Place
Visitors attending events at Rogers Place, home of the Edmonton Oilers, have several excellent hotel options within walking distance to choose from. These hotels offer a range of amenities and cater to various budgets.
The Coast Edmonton Plaza Hotel by APA is highly regarded for its comfortable rooms, great restaurant, and proximity to Rogers Place. This hotel is located just 0.4 miles from the venue and has been rated as the "#1 Best Value" out of 287 places to stay in Edmonton.
Another popular choice is the Days Inn by Wyndham Edmonton Downtown, which has been highly reviewed for its central location and good value. This hotel is the most booked option near Rogers Place, according to Booking.com.
For travelers seeking luxury accommodations, the Fairmont Hotel Macdonald is a historic downtown Edmonton hotel featuring an indoor pool, multiple restaurants, and pet-friendly rooms. It is only a 17-minute walk, or a 9-minute drive, from Rogers Place.
Additionally, the Chateau Lacombe Hotel and Matrix Hotel both offer excellent amenities and central locations near the venue. These hotels feature complimentary Wi-Fi, on-site restaurants, and bars for guests to enjoy during their stay.
In summary, there are numerous quality hotels available near Rogers Place for visitors to choose from, each offering distinct facilities to cater to a range of preferences and budgets.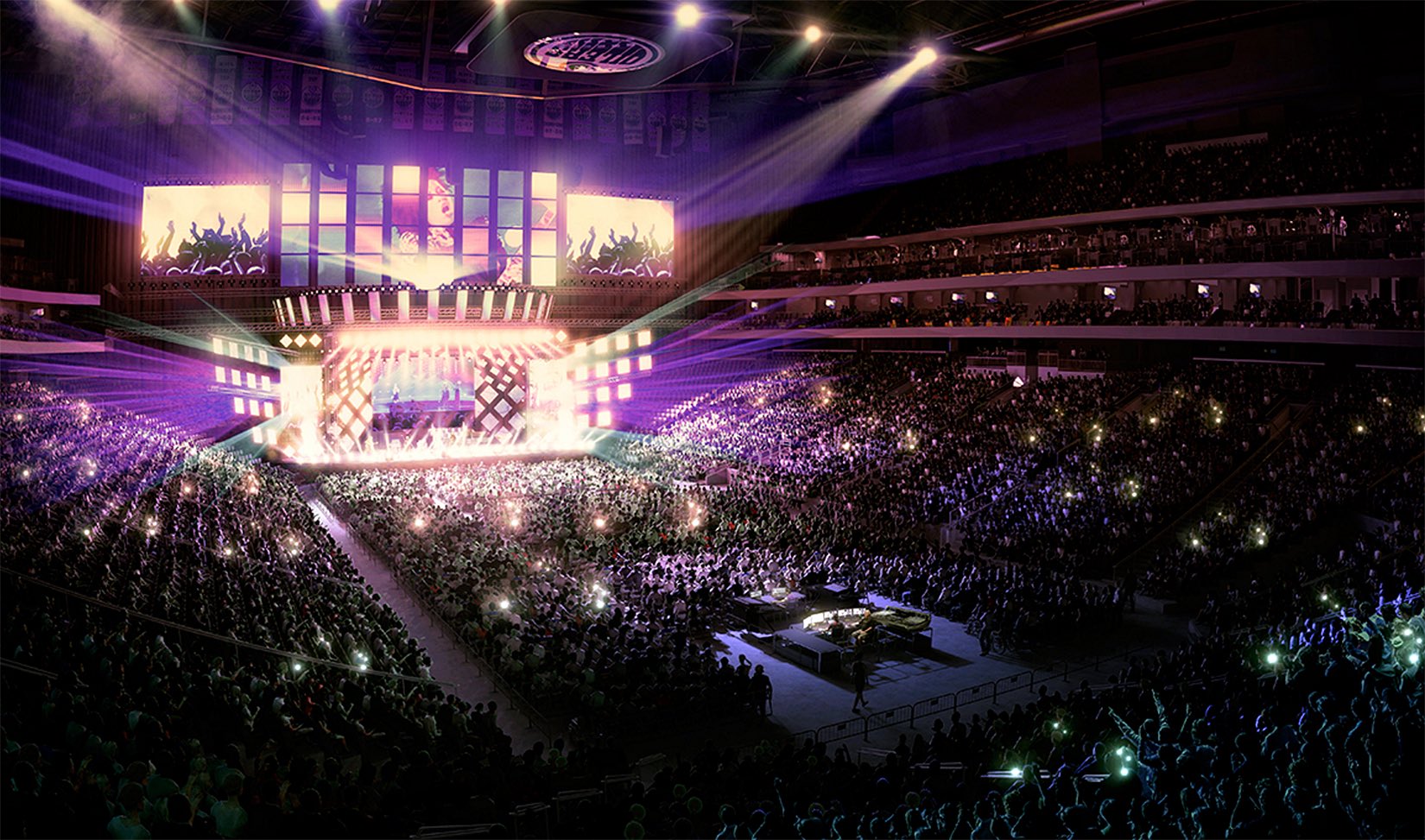 The History of Rogers Place
Rogers Place is a multi-use indoor arena located in Edmonton, Alberta, Canada. It serves as the home of the Edmonton Oilers, a professional ice hockey team in the National Hockey League. The idea for this state-of-the-art facility began when Daryl Katz, owner of the Edmonton Oilers, envisioned not only a new home for his team but also a way to transform the city he grew up in.
Before the arena came to fruition, the Edmonton City Council had to approve the arena deal. The council voted in favor of the project on May 15, 2013. With the project approved, construction on the new arena began in March 2014, eventually leading to its official opening on September 8, 2016.
As a hockey venue, Rogers Place has a seating capacity of 18,347, while it can accommodate up to 20,734 spectators for concerts and other events.
Since its opening, the arena has hosted numerous notable events, ranging from NHL games to world-class concerts, and has become a prominent landmark in the city of Edmonton.
Where to Get Tickets for Rogers Place
As the home of the Edmonton Oilers, Rogers Place is a premier venue for hockey games and other exciting events in Edmonton, Alberta. To secure tickets for events happening at Rogers Place, there are a few avenues one can explore.
One option is to visit the official Edmonton Oilers website, where tickets for Oilers games can be purchased directly. There, you can find information about game schedules, ticket availability, and any possible promotions or discounts.
For other events and concerts hosted at Rogers Place, interested individuals can check out the Rogers Place website for a list of upcoming events and ticket purchasing options. Alongside event and ticket details, the website also provides useful resources like venue maps and parking information.
Another popular method to acquire tickets is through Ticketmaster. Ticketmaster provides an extensive selection of tickets for both Edmonton Oilers games and other events at Rogers Place, featuring a user-friendly platform to browse and search for the perfect tickets. Additionally, Ticketmaster offers a seating chart to help choose the best available locations for your desired event.
When in need of premium seating options, consider exploring OilersPremium.com for an exclusive selection of luxury suites and premium seats, ensuring a first-class experience at Rogers Place.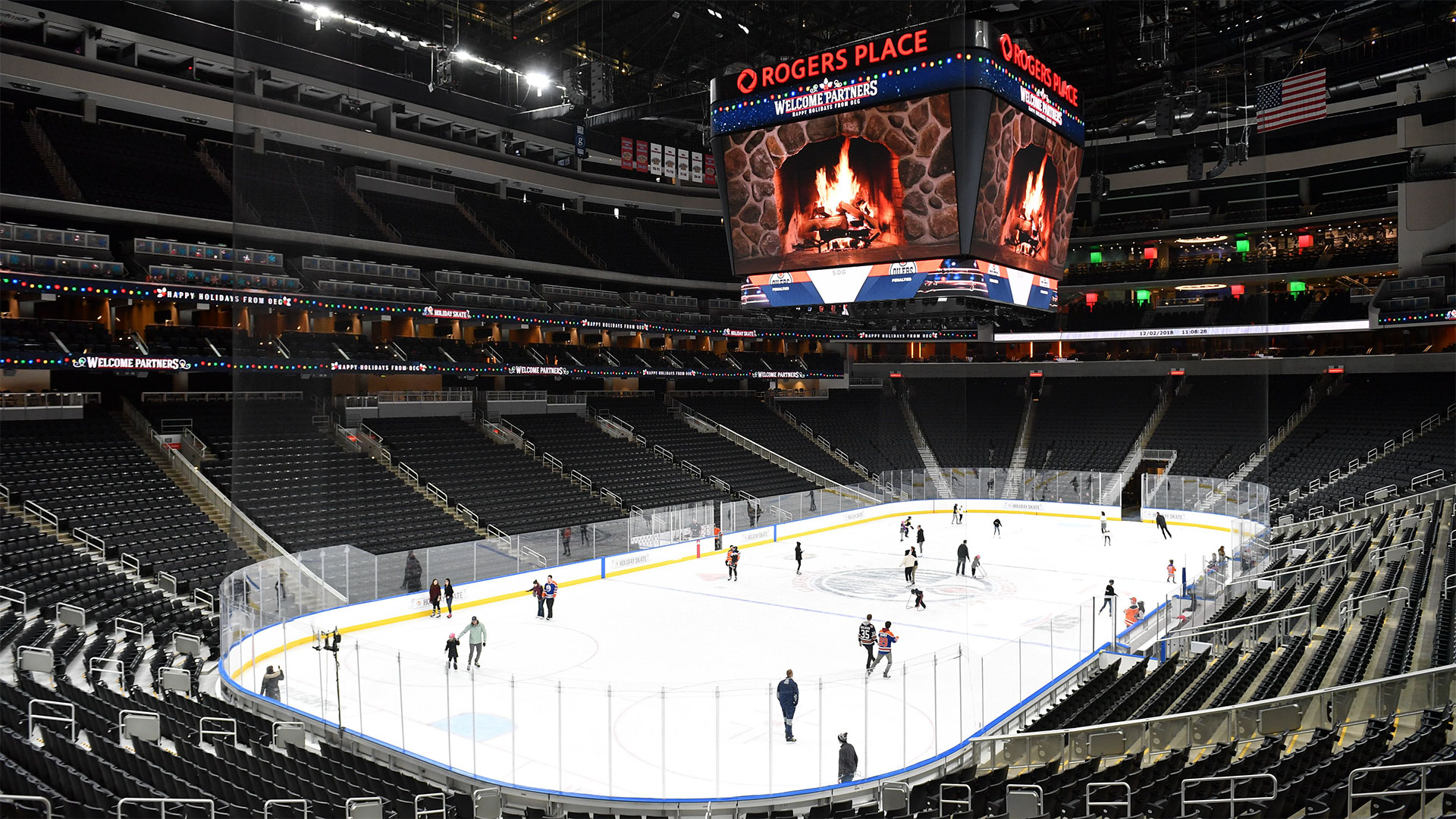 Does Rogers Place Offer Tours?
Rogers Place, home of the Edmonton Oilers, is a multi-use indoor arena located in Edmonton, Alberta, Canada. The arena opened in September 2016 and has a seating capacity of 18,347 for hockey events and 20,734 for concerts. It hosts various events, including concerts, sports matches, and other entertainment activities.
Although the information about public tours is not explicitly mentioned in the search results, visitors can still partake in other ways to experience Rogers Place. For example, the Edmonton Scavenger Hunt is a self-guided tour that includes the arena as one of its attractions. Additionally, attending an Oilers game or event at Rogers Place provides an opportunity to explore and enjoy the venue. Premium seating options, such as the Theatre Boxes, are available for a special event experience.
For attendees looking to make the most of their visit to Rogers Place, the Rogers Place Experience Guide offers essential information on health and safety requirements, mobile ticketing, and other event-related details. The guide can help guests familiarize themselves with the venue and its amenities, ensuring a smooth and enjoyable experience.
James is a big time NBA Golden State follower, who makes sure to catch games when he's in the area. He likes to follow International Soccer, with an interest in small town soccer club, Blackburn Rovers located in the North on the UK.