The Scotiabank Saddledome is known for hosting exciting events, but it also offers an impressive array of food options for attendees. From classic concessions to innovative culinary creations, there is something to satisfy every palate.
Visitors can find a diverse selection of dining options on the concourse, including Canadian staples like Tim Hortons, which serves up coffee and more in section 213. Other options include Burgers and Brew, where guests can enjoy burgers, fries, and beverages, or indulge in classics like nachos, pizza, and cheeseburgers. For those seeking healthier or plant-based alternatives, delicious choices are also available, such as vegan burgers and fresh salads.
Scotiabank Saddledome Overview
History and Location
The Scotiabank Saddledome is a multi-purpose arena located in Calgary, Alberta, Canada. It opened its doors in 1983 and has since become an iconic venue for a variety of events. The Saddledome is situated within the Stampede Park, just southeast of downtown Calgary.
Home to the Calgary Flames NHL team, the arena also hosts concerts, ice shows, and other special events throughout the year.
Seating Capacity
The Saddledome offers various seating configurations to accommodate different events. For hockey games, the arena can seat up to 19,289 spectators, while basketball games have a seating capacity of 17,957. When hosting concerts, the venue can accommodate anywhere between 13,000 to 20,000 attendees, depending on the stage setup and seating arrangements.
In addition to general seating, the arena offers luxury suites and premium seating options for guests seeking an elevated experience. These premium sections provide comfortable seating, dedicated concierge services, and access to exclusive food and beverage options.
Dining Options
Concession Stands
Scotiabank Saddledome offers a variety of concession stands for visitors to enjoy when attending events. Some of the popular options include Time Out and Center Ice, both serving hot dogs, popcorn, and snacks. For pizza lovers, Pizza 73 is available, featuring a selection of tasty pizza slices.
Restaurants and Bars
Other dining options at the venue include more substantial fare, such as burgers and fries from Burgers and Brew and a variety of deli sandwiches from Skyline Deli. Visitors can also enjoy Canadian classic coffee and more at Tim Hortons, located in section 213 of the arena.
For those seeking adult beverages, Banded Peak Brewing offers a selection of craft beers, while a wine bar provides a sophisticated option for wine enthusiasts.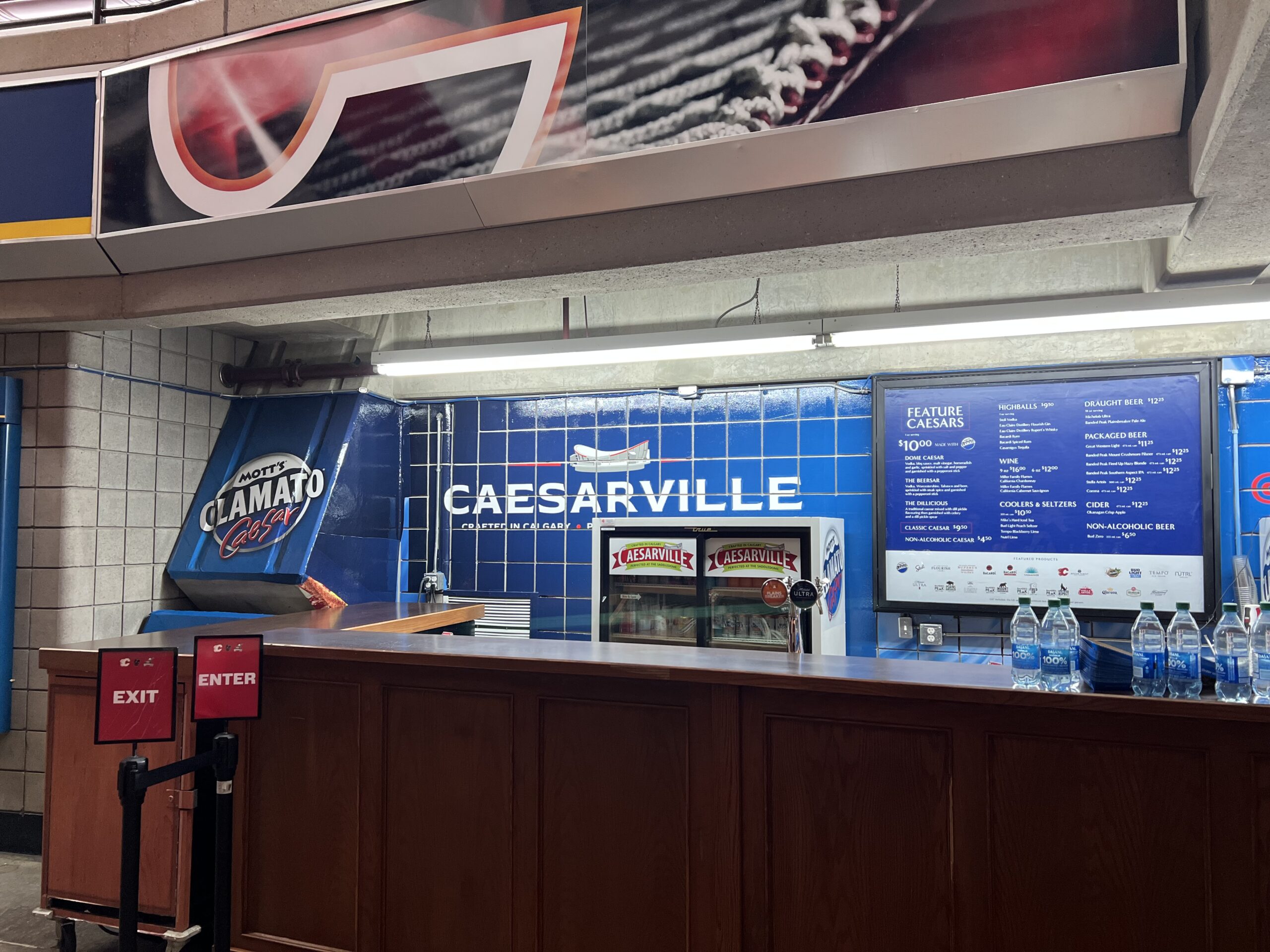 Special Dietary Options
Scotiabank Saddledome also caters to special dietary preferences and restrictions. Among the available choices is a vegetarian stand called Getting Veggie with It, featuring delicious meat-free options for guests. Another option is Tacos and Tequila, suitable for those seeking Mexican-inspired cuisine.
Signature Dishes and Fan Favorites
Scotiabank Saddledome offers a variety of delicious food options for fans attending events. One of the signature dishes available at the venue is the Gyro Flatbread, featuring red wine and fennel Greek sausage, red onion, provolone cheese, cherry tomatoes, tzatziki, and Kalamata olives.
Fans can also enjoy a range of other dishes made by the dedicated in-house kitchen staff. These dishes can be accessed through the app powered by Skip the Dishes. Additionally, Scotiabank Saddledome offers some crowd-pleasing options for hockey enthusiasts, like the popular Jumbo Jet Dog, found in sections 100 and 200 of the arena.
Apart from these mouth-watering options, visitors can encounter various other delights, including an Antipasto Platter and Asian Prawn Salad Rolls. It is essential, however, to keep in mind that the Scotiabank Saddledome is not a nut-free zone.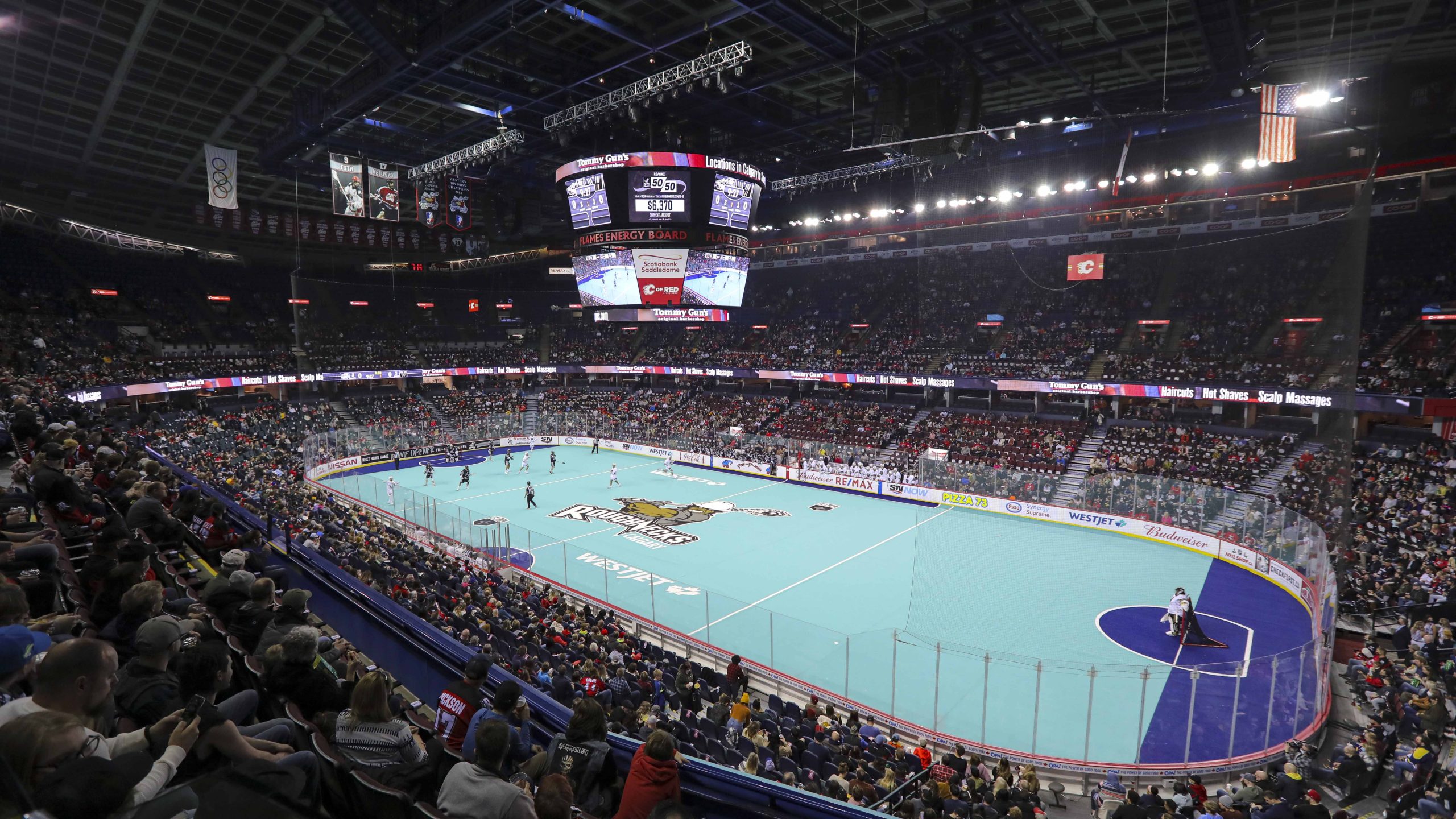 Local Food Vendors and Partnerships
Scotiabank Saddledome has several dining options that showcase local food vendors and partnerships. The Saddleroom Grill is known for its guest-centric philosophy, which includes sourcing beef locally and establishing close partnerships with wineries. This dining option emphasizes regional products and premium ingredients.
Another venue within the Saddledome is the Alumni Lounge, providing a comfortable dining atmosphere for guests. The Ultra Club and the Super Suites also offer exclusive dining experiences for event attendees.
Not only does the Saddledome focus on their in-house offerings, but they also recognize the importance of nurturing relationships with nearby establishments. For example, Loungeburger is a popular eatery in close proximity to the arena, offering a variety of foods such as starters, soups, salads, sides, desserts, and homemade gourmet burgers.
Implementing partnerships with local vendors helps to support the city's economy and encourages patrons to explore Calgary's diverse food scene. It also adds to the overall experience for Saddledome attendees, who can savor local flavors during events and thus promoting the community spirit.
Food and Beverage Payment Options
Scotiabank Saddledome, home of the Calgary Flames NHL team, offers various food and beverage options for fans attending games and events at the venue. In recent times, the stadium has transitioned towards implementing cashless payment solutions for transactions involving food, drinks, and merchandise purchases.
To accommodate a more efficient and seamless purchasing experience, Scotiabank Saddledome has partnered with Square to go cashless for payments. This cashless payment policy applies to everything from merchandise to food and alcoholic beverages sold within the stadium premises.
For those with Club seats during Flames games, in-seat food and beverage service is available as well, enhancing their game-time experience. These premium seating areas enable guests to enjoy the convenience of ordering directly from their seats with a cashless payment method.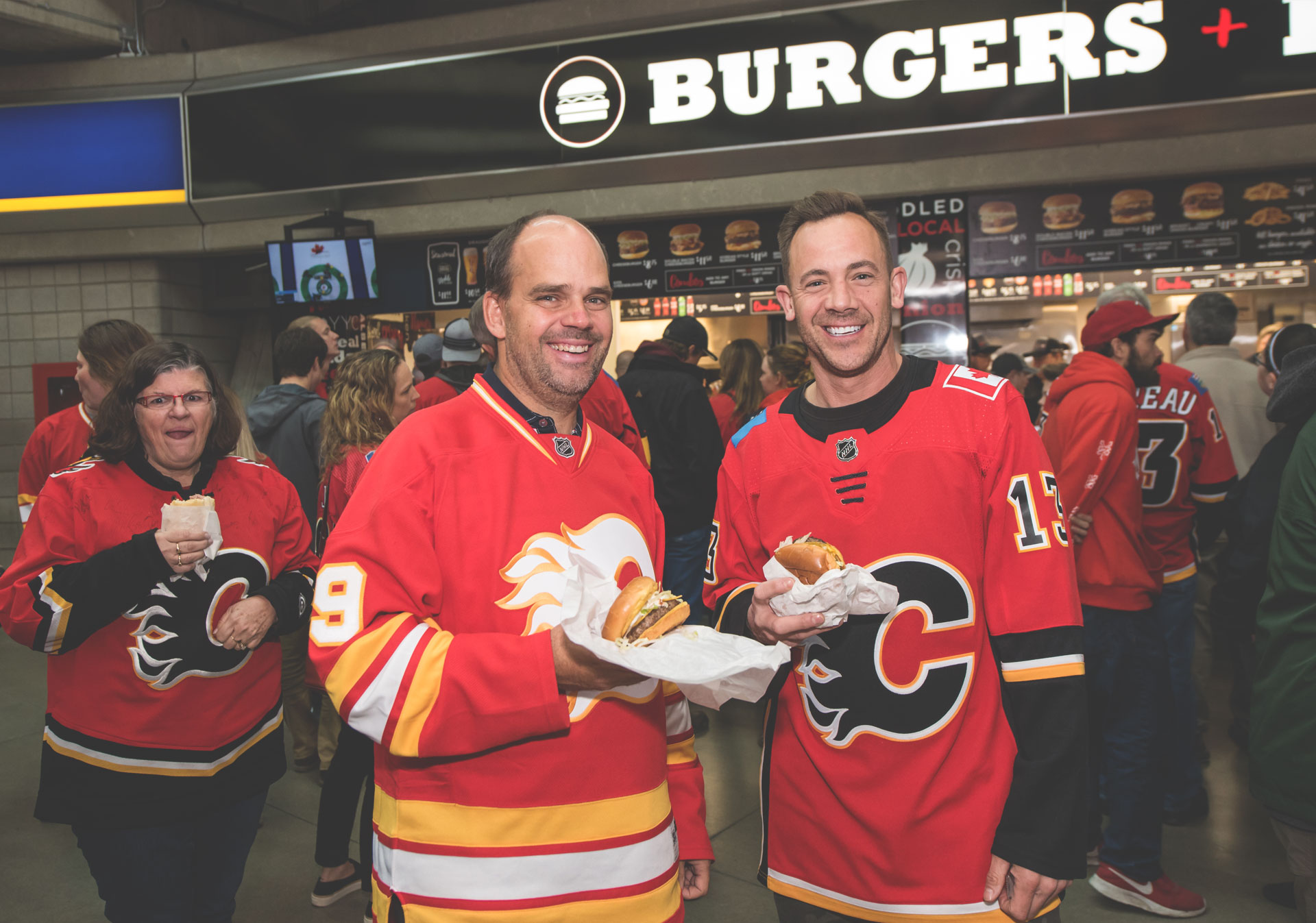 Sustainability and Environmental Efforts
The Scotiabank Saddledome, which is home to the Calgary Flames, has taken significant steps towards embracing sustainability and promoting environmental consciousness. In a city known for its oil and gas industry, the Saddledome is going against the grain with its efforts to reduce its environmental impact.
One of the Saddledome's green initiatives includes implementing new recycling practices to minimize waste generated during games and events. By promoting better waste management among staff and patrons, the Saddledome is contributing to a cleaner, greener venue experience.
Energy efficiency is another key aspect of the Saddledome's sustainability efforts. The venue has adopted various technologies, such as LED lighting and energy-efficient heating and cooling systems, to reduce its energy consumption. This commitment to energy efficiency aligns with the broader sustainability vision of Stampede Park, which also focuses on recycling practices, green products, and water safeguarding measures.
In addition to these sustainability initiatives, Scotiabank, the stadium's naming rights sponsor, has established a Climate Change Centre of Excellence. This center aims to address one of the most pressing global issues by fostering collaboration and understanding across various sectors.
James is a big time NBA Golden State follower, who makes sure to catch games when he's in the area. He likes to follow International Soccer, with an interest in small town soccer club, Blackburn Rovers located in the North on the UK.