Toronto, a bustling city known for its diverse culture and lively entertainment scene, is also home to some incredible arenas and stadiums. These venues not only cater to sports fanatics who come to watch their favorite teams in action, but also to music enthusiasts who flock to see international stars and local talent perform on grand stages. With a range of arenas and stadiums showcasing top-notch events, Toronto has cemented its status as a must-visit destination for entertainment lovers.
Among the standout venues in the city are Scotiabank Arena, Rogers Centre, and BMO Field. The iconic Scotiabank Arena hosts not only high-profile sports events such as NHL and NBA games but also unmissable concerts by some of the world's biggest stars. Rogers Centre, known for its unique retractable roof, has long been the home of the Toronto Blue Jays and also serves as a stage for colossal concerts and events. Meanwhile, BMO Field, located at Exhibition Place, provides a fantastic atmosphere for soccer and football fans, also boasting breathtaking views of the city skyline.
With an impressive lineup of arenas and stadiums, Toronto offers an unforgettable experience to visitors and locals alike. From nail-biting sports competitions to unforgettable live concerts, there is always something thrilling happening in this vibrant city.
Overview of Stadiums and Arenas in Toronto
Toronto is home to a variety of stadiums and arenas that cater to different sports and events. These venues are an important part of the city's culture and entertainment scene, attracting local and international spectators alike. In this section, we will delve into the history, purpose, and events hosted at these stadiums and arenas.
History
Many of Toronto's stadiums and arenas have rich histories that contribute to the city's reputation as a hub for sports and entertainment. The Scotiabank Arena, formerly known as the Air Canada Centre, is a multi-purpose arena located in downtown Toronto. It has been the home of the Toronto Raptors (NBA) and the Toronto Maple Leafs (NHL) since its opening in 1999.
Another notable venue with historical significance is Exhibition Place, which includes the Coca-Cola Coliseum and BMO Field. The site has been a venue for various sporting events and exhibitions since the early 20th century.
Purpose
While some stadiums and arenas in Toronto are specifically designed for certain sports, others are versatile and can host multiple types of events.
Scotiabank Arena: Primarily serves as the home arena for the Toronto Raptors (NBA) and Toronto Maple Leafs (NHL). It is also known for hosting large concerts and other entertainment events.
BMO Field: Primarily serves as the home stadium for the Toronto FC (MLS) and the Toronto Argonauts (CFL). It occasionally hosts international soccer and rugby matches as well.
Coca-Cola Coliseum: Primarily used for ice hockey, concerts, and other events such as trade shows and equestrian competitions.
Lamport Stadium: Primarily used for soccer, rugby, and lacrosse matches, as well as occasionally hosting outdoor concerts and cultural events.
Events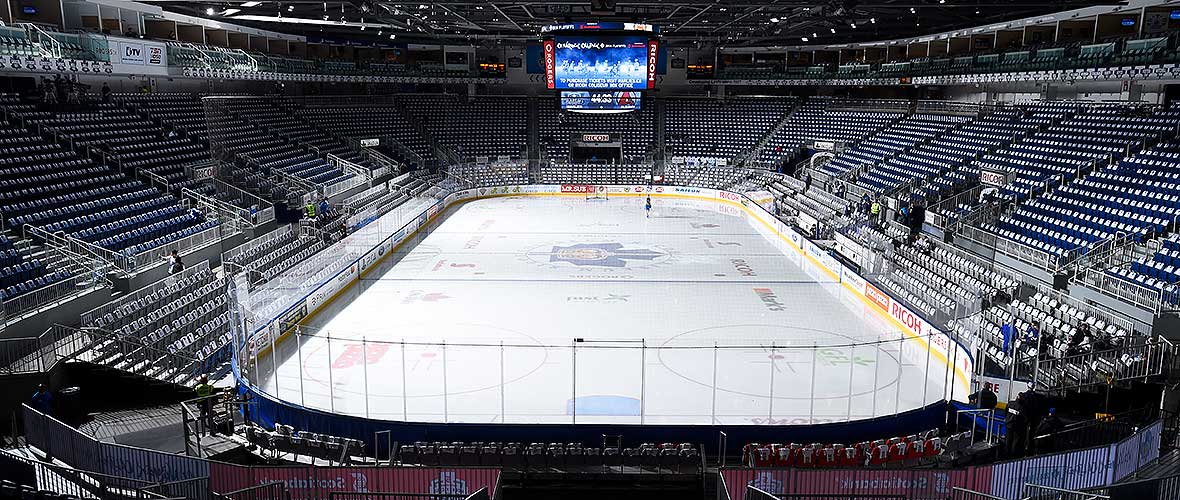 Over the years, Toronto's stadiums and arenas have provided the stage for numerous memorable events. Some recent or upcoming highlights include:
Scotiabank Arena:

NBA Finals (2019, where the Toronto Raptors won their first championship)
NHL playoffs featuring the Toronto Maple Leafs
Concerts by world-renowned artists like Adele, Beyoncé, and U2.

BMO Field:

MLS Cup (2017, where Toronto FC won the championship)
International soccer matches featuring teams like Team Canada and Arsenal F.C.

Coca-Cola Coliseum:

Home games for the Toronto Marlies (AHL)
Royal Agricultural Winter Fair

Lamport Stadium:

Home games for the Toronto Wolfpack (RFL)
Festivals such as the Toronto Caribbean Carnival
Key Toronto Stadiums and Arenas
Scotiabank Arena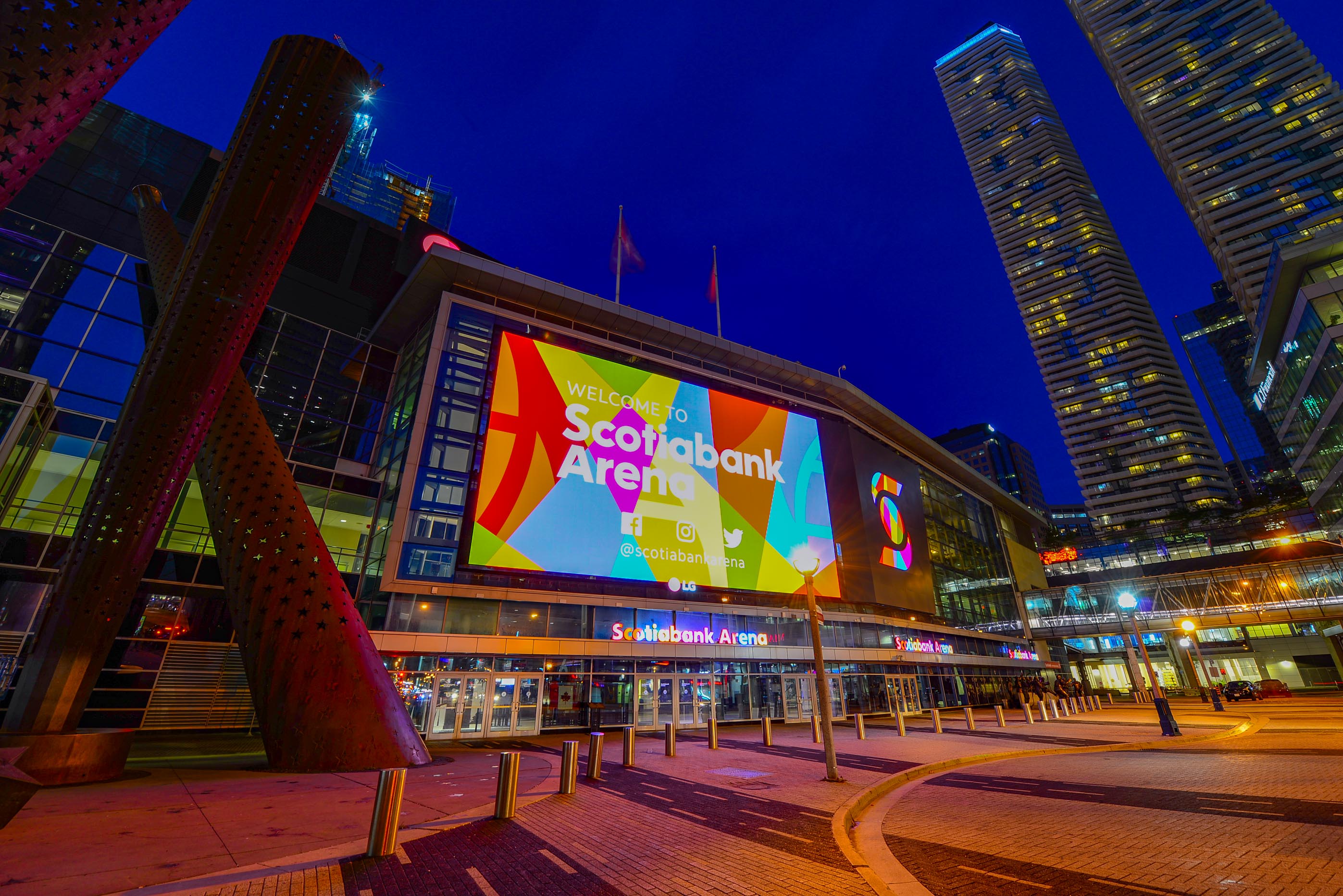 Scotiabank Arena, formerly known as the Air Canada Centre, is a multi-purpose arena located in downtown Toronto. It is the home of the Toronto Maple Leafs (NHL) and the Toronto Raptors (NBA). With a seating capacity of around 20,000, it hosts various events, including concerts, conferences, and other sports events.
BMO Field
BMO Field is an outdoor stadium situated in Exhibition Place and serves as the home ground for Toronto FC (MLS) and the Toronto Argonauts (CFL). The stadium has a seating capacity of over 30,000. BMO Field is notable for being the first soccer-specific stadium in Canada and regularly hosts major soccer and rugby events.
Rogers Centre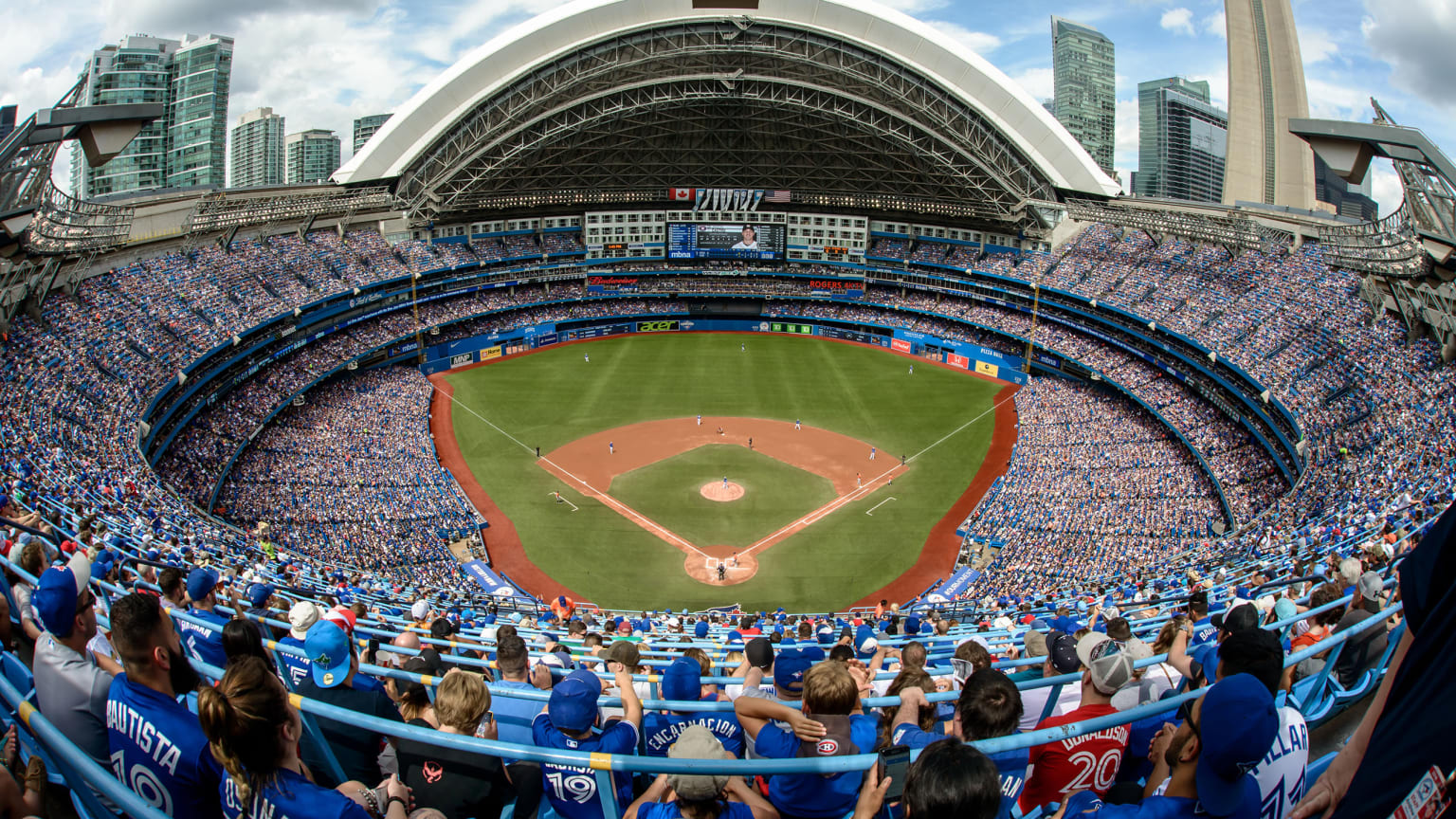 The Rogers Centre, initially known as the SkyDome, is a multi-purpose stadium with a retractable roof located in downtown Toronto. It primarily serves as the home of the Toronto Blue Jays (MLB). The stadium has a capacity of up to 55,000 spectators, depending on the event. Its retractable domed roof allows for both indoor and outdoor events, making it a popular venue for concerts, conventions, and other sporting events.
Coca-Cola Coliseum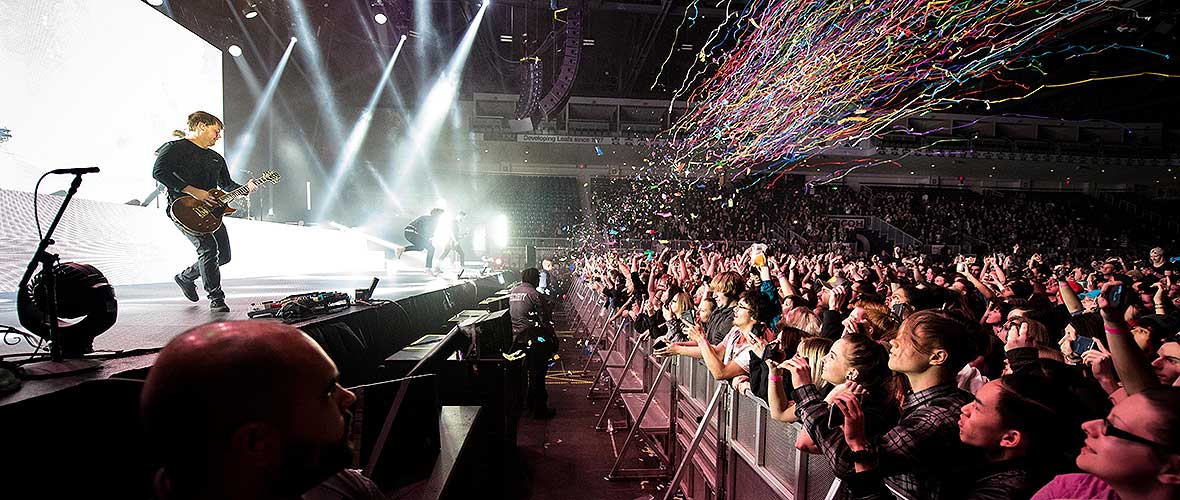 The Coca-Cola Coliseum, formerly known as Ricoh Coliseum, is an indoor arena located in the Liberty Village neighborhood of Toronto. As home to the Toronto Marlies (AHL), this venue has a seating capacity of about 8,200. In addition to hosting hockey games, it is often used for concerts, trade shows, and other events.
Upcoming Developments and Renovations
One of the most significant upcoming developments in Toronto's sports arena scene is the planned $300-million renovation of the Rogers Centre, home to the Toronto Blue Jays. This renovation aims to modernize the fan experience and enhance player facilities within the stadium. The renovation is to be conducted over the next two off-seasons, roughly between November and March.
The first round of Rogers Centre renovations is set to be completed for the 2023 MLB season. Some of the key features of this renovation include:
Transforming the 33-year-old stadium into a modern ballpark
Enhancing the fan experience by offering better seating options and amenities
Revamping player facilities with state-of-the-art equipment and amenities
It's important to note that this multi-year renovation project will be privately funded. This shows the dedication of the Toronto Blue Jays organization towards improving their home ground for both fans and players.
Another upcoming development worth mentioning is the new design concept for a ballpark to replace the Rogers Centre in Toronto. Influenced by architectural elements from former Toronto landmark Maple Leaf Stadium, the Birkbeck building, and Brookfield building, the new concept aims to combine history with modern design. However, it should be noted that this concept is currently fan-designed and not an official plan from the organization.
As Toronto's sports scene continues to grow, it's clear that developing more modern and advanced stadiums and arenas is a top priority for the city. These upcoming developments and renovations will undoubtedly enhance the overall sports experience for fans and players alike.
Access and Transportation
Toronto offers accessible transportation options to the city's numerous stadiums and arenas. This section will cover Public Transit, Parking, and Accessibility.
Public Transit
Many stadiums and arenas in Toronto are conveniently connected to public transit services, making it easy for event-goers to commute. Scotiabank Arena, for example, is directly linked to Union Station, the city's main transit hub. Union Station connects to Toronto Transit Commission (TTC) and GO Transit networks which can be taken to attend events in the city's stadiums. You can call the TTC at (416)393-INFO (4636) or visit ttc.ca for more information. For GO Transit details, you can reach them at gotransit.com.
Parking
Parking areas generally vary depending on the specific stadium or arena but can be limited in some locations. For example, at Birchmount Stadium, parking options may be challenging due to its Kingston location. It is a good idea to research parking availability or alternative transportation options before attending an event at your desired venue.
Accessibility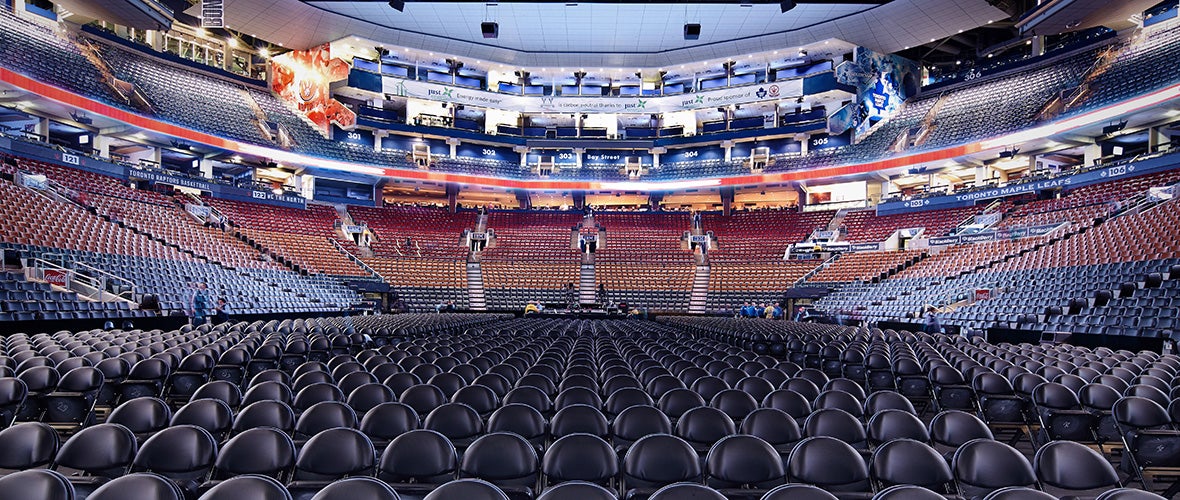 Stadiums and arenas in Toronto are committed to offering convenient access to fans with disabilities. Scotiabank Arena, for instance, has designated Accessible Seating, and their entrance on Bay Street features media access for guests with mobility devices. It is advisable to consult the website or contact the stadium or arena you will be visiting to inquire about specific accessibility options and accommodations.
Remember, enjoying events at Toronto's stadiums and arenas is more enjoyable when you have reliable access and transportation options at your disposal. Plan ahead and have a great time!
Sustainability Initiatives
Stadiums and arenas in Toronto are increasingly focusing on implementing sustainable practices to reduce their environmental impact. These initiatives range from energy conservation to waste reduction and water preservation.
An example of Toronto's commitment to sustainability is the City of Toronto's Greening City Operations program, which aims to reduce energy use in public facilities. This includes installing renewable energy technologies on City-owned buildings and facilities by 2020, where feasible, to support the City's environmental, energy security, and economic goals1.
In addition to energy conservation, many venues are prioritizing waste minimization strategies. One such effort involves having recycling and compost bins readily available for spectators, as well as partnering with local organizations for responsible waste disposal. These initiatives help reduce the overall waste generated during events while promoting recycling and composting.
Water preservation is another critical aspect of sustainability in stadiums and arenas. It can be achieved by installing low-flow fixtures, using captured rainwater for irrigation, and implementing efficient water treatment systems2. This ensures that water usage is minimized within the venues, thereby promoting a healthier environment.
Sustainable stadiums and arenas aren't only limited to Toronto, as the trend can be seen all around the world. For instance, the NHL has showcased its commitment to sustainability through food recovery initiatives, LED lighting installations, and the recent opening of the certified zero-carbon Climate Pledge Arena3.
In summary, Toronto's stadiums and arenas are increasingly adopting sustainable practices such as energy conservation, waste reduction, and water preservation. These efforts contribute to creating environmentally friendly venues, promoting a positive impact on both the city and the planet.
James is a big time NBA Golden State follower, who makes sure to catch games when he's in the area. He likes to follow International Soccer, with an interest in small town soccer club, Blackburn Rovers located in the North on the UK.