Major League Baseball (MLB) stadiums hold a special place in the hearts of baseball fans across the United States.
These massive structures serve not only as home to the nation's favorite pastime, but also as a testament to the scale, passion, and dedication the sport has garnered over the years.
With 30 stadiums in use by MLB teams, each arena has its distinct features, iconic moments, and historical significance.
Among these fields, the largest stadiums truly stand out. Dodger Stadium, for example, tops the list with its impressive seating capacity of 56,000 spectators.
The size and atmosphere of these colossal arenas create a unique experience, fostering a blend of fierce competition and camaraderie which unites fans from all walks of life.
Additionally, many of the biggest MLB stadiums rival the size of popular sports arenas globally, such as those in the Premier League.
As we delve into the topic of the largest MLB stadiums, we will examine elements such as capacity, history, and standout attributes that set these venues apart from the rest.
Comparing and contrasting each noteworthy stadium will provide a comprehensive understanding of their significance within the landscape of professional baseball, ultimately showcasing the sport's ongoing legacy within America.
Top 5 Biggest MLB Stadiums
Dodger Stadium
Dodger Stadium, located in Los Angeles, California, is considered one of the biggest MLB stadiums with a seating capacity of 56,000.
It has been home to the Los Angeles Dodgers since 1962. The stadium offers stunning views of the surrounding mountains, palm trees, and the downtown skyline.
Fans can enjoy various food options like classic Dodger Dogs and a wide array of local and international cuisines.
Yankee Stadium
Yankee Stadium in the Bronx, New York, has a seating capacity of 54,251. This iconic stadium, which opened in 2009, is the home to the famed New York Yankees.
Besides its size, it is distinguished by its unique design, which combines modern architecture with classic elements from the old Yankee Stadium.
Some of the popular food choices available at the venue include Babe's Chicken, Mighty Quinn's BBQ, and Lobel's Steak Sandwiches.
Coors Field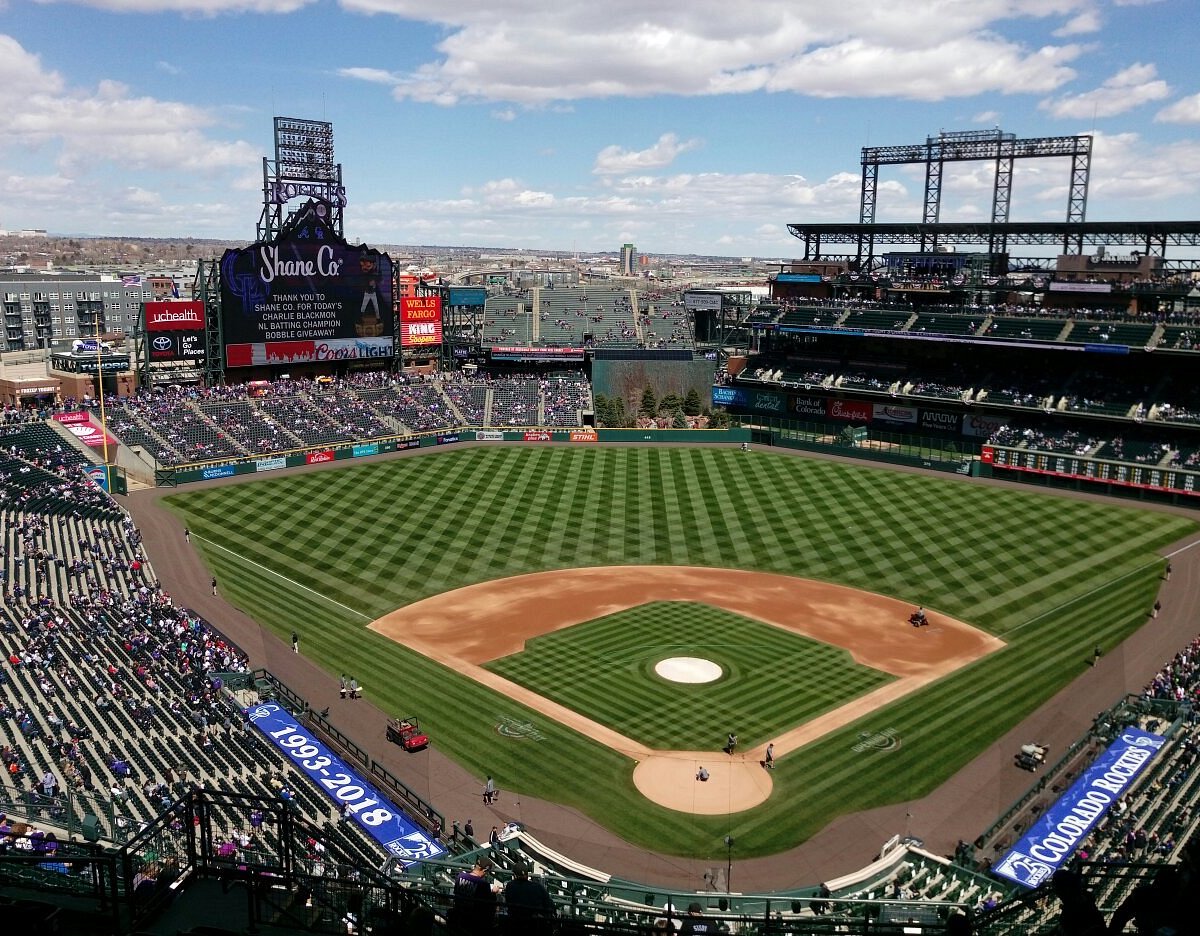 Coors Field is situated in Denver, Colorado, and has a seating capacity of 50,445. Hosting the Colorado Rockies since 1995, it is known for its picturesque view of the Rocky Mountains in the background. The stadium features a unique microbrewery called The Sandlot, where fans can enjoy freshly brewed beer. Apart from this, the Rockies' ballpark offers a variety of food options like the famous Rocky Mountain Oysters, Biker Jim's Gourmet Dogs, and Helton Burgers.
Globe Life Field
Located in Arlington, Texas, Globe Life Field is the home of the Texas Rangers, with a seating capacity of 40,300.
Opened in 2020, it features a retractable roof, providing much-needed relief from the sweltering Texas heat.
The ballpark has an array of dining options, including Texas Smoke BBQ, State Fare Tacos, and Pluckers Wing Bar.
Chase Field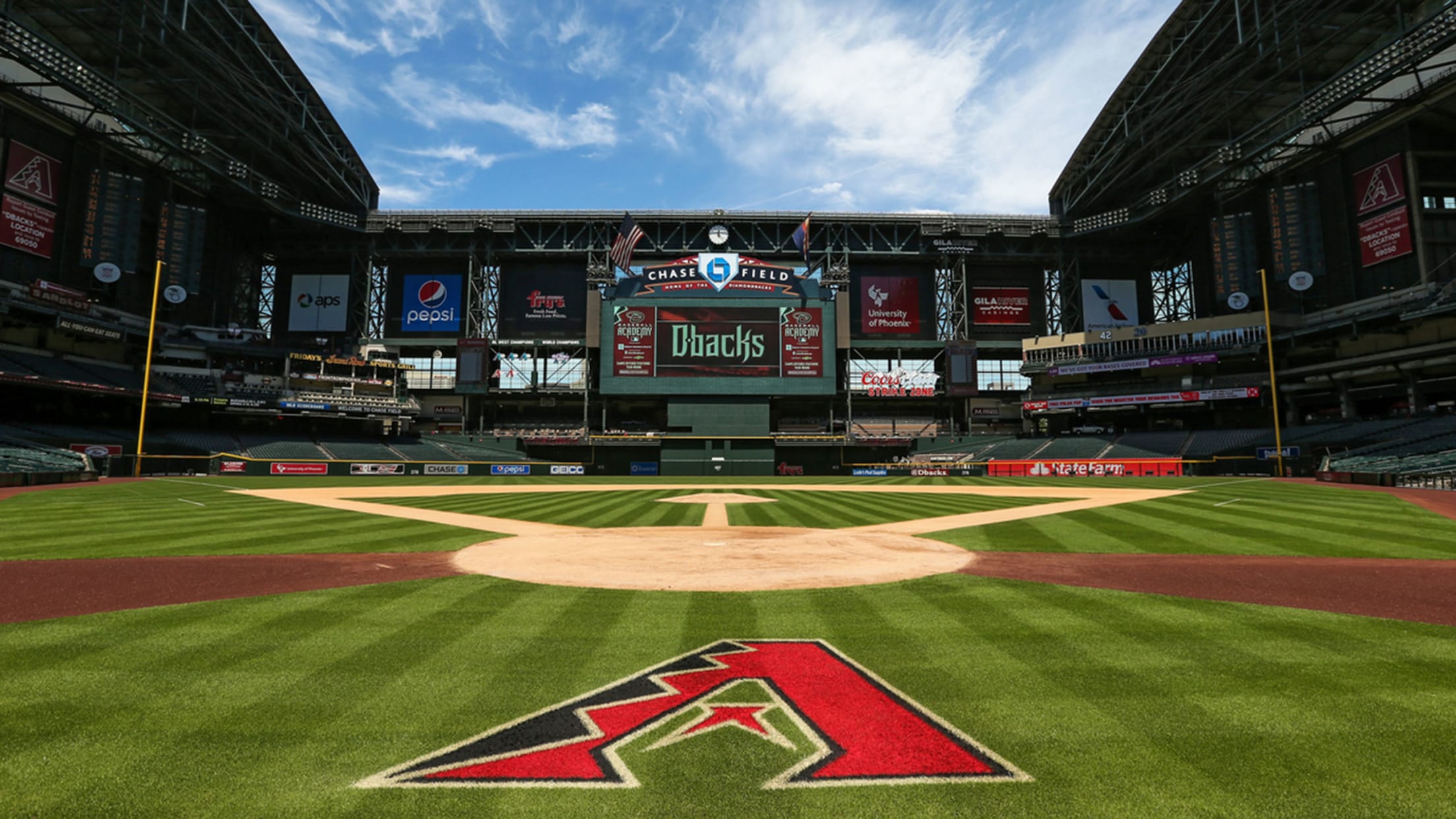 Chase Field, based in Phoenix, Arizona, can accommodate 48,686 spectators. Since its opening in 1998, it has been the home of the Arizona Diamondbacks.
The ballpark boasts a retractable roof, a swimming pool, and a spa that can be rented by fans for a unique experience.
Dining options at Chase Field are diverse, ranging from local options like Lo-Lo's Chicken & Waffles to ballpark classics like Taste of Chase hot dogs.
Factors Influencing Stadium Size
Location
One of the significant factors influencing the size of MLB stadiums is their location. Stadiums in urban areas may have space constraints which may limit the size and shape of the ballpark. Some stadiums are built in densely populated urban centers, where acquiring land is costly, resulting in a smaller stadium.
Among 30 Major League Baseball Stadiums, Fenway Park and Wrigley Field are two classic examples located in dense urban neighborhoods and having smaller seating capacities and unique dimensions.
On the other hand, stadiums located in suburban or less dense areas have the advantage of more available land.
As a result, these ballparks can offer larger seating capacities, expansive parking lots, and additional features for fans.
For example, Kauffman Stadium in Kansas City and Dodger Stadium in Los Angeles have comparatively larger capacities and spacious layouts due to their locations.
Team Popularity
Another factor influencing the size of an MLB stadium is the team's popularity. Teams with a large and dedicated fan base may build larger stadiums to accommodate the demand for tickets, resulting in a higher seating capacity.
For instance, the Los Angeles Dodgers and the New York Yankees have a long history of success and a dedicated fan base, which has influenced the size of their stadiums:
Dodger Stadium: Home to the Los Angeles Dodgers, capacity of 56,000.
Yankee Stadium: Home to the New York Yankees, capacity of 47,309.
Teams with less popularity or smaller markets may opt for stadiums with smaller seating capacities, as they may not be able to consistently fill a larger venue.
Multi-Use Purposes
Some MLB stadiums are designed for multi-use purposes, which can also influence their size. Ballparks that host various events, such as concerts or other sporting events like soccer or football, may have a larger seating capacity, adaptable field configurations, and spacious concourses to cater to these additional events.
For example, Rogers Centre in Toronto – originally called the SkyDome – was designed to accommodate not only baseball but also football and other large-scale events, and it has a seating capacity of 49,282. Multi-use stadiums need to strike a balance between providing an ideal baseball experience and offering flexibility for other purposes.
Historical Perspective
Older Stadiums
Some of the most iconic and historic MLB stadiums have stood the test of time, maintaining their architectural charm and significant cultural heritage. Two of these older stadiums are Fenway Park in Boston and Wrigley Field in Chicago.
Fenway Park, home of the Boston Red Sox, opened in 1912 and is known for its unique features such as the Green Monster, its 37-foot high outfield wall (source: Historic Baseball Stadiums Every True Fan Should Know).
On the other hand, Wrigley Field, which opened in 1914, is home to the Chicago Cubs and boasts distinctive design elements like the ivy-covered outfield walls (source: Ranked: All 30 MLB parks on historical importance, size & fan …).
Seating Capacity Changes
Throughout the years, MLB stadiums have undergone numerous changes, particularly in terms of seating capacity, to accommodate increasing fan turnout for games.
This has led to the evolution of some truly enormous stadiums. Here's a brief overview of some notable ballpark capacity changes:
Dodger Stadium – Los Angeles: Currently the largest MLB stadium by seating capacity, Dodger Stadium can accommodate up to 56,000 spectators. It has been home to the Los Angeles Dodgers since 1962.
Yankee Stadium – New York: Opened in 2009, this modern version of the stadium has a seating capacity of 52,325 and is home to the New York Yankees, one of the most successful MLB franchises.
Oakland Coliseum – Oakland: With a current seating capacity of around 46,000, the Oakland Coliseum has been the home of the Oakland Athletics since 1968 and has undergone several renovations throughout the years.
These changes in seating capacity and stadium design reflect the growing popularity of baseball and the desire for stadiums to accommodate the ever-increasing number of fans who love the game of baseball.
James is a big time NBA Golden State follower, who makes sure to catch games when he's in the area. He likes to follow International Soccer, with an interest in small town soccer club, Blackburn Rovers located in the North on the UK.