Major League Baseball (MLB) has seen a number of advancements in stadium design and technology over the years.
With a rigorous schedule, outdoor elements can pose challenges for teams and fans alike. To address this issue and enhance the overall experience, some MLB teams have constructed stadiums with retractable roofs.
These impressive structures allow organizations to host games in any weather condition while providing fans with a comfortable environment to enjoy the contests.
Retractable roofs can be found in seven MLB stadiums across North America, each designed to accommodate a variety of climates and conditions.
From T-Mobile Park in Seattle to the Rogers Centre in Toronto, these ballparks offer the perfect solution for teams in cities with unpredictable weather or extreme temperatures.
Whether preventing rain delays or shielding fans from the blistering summer heat, retractable roofs have revolutionized the way we experience professional baseball games.
This article will explore the unique features and designs of MLB stadiums with retractable roofs, providing an in-depth look into their engineering and the benefits they offer to teams and fans alike.
As we take a closer look at these impressive structures, it is evident that these modern marvels have left a lasting impact on America's favorite pastime.
Current MLB Stadiums with Retractable Roofs
Rogers Centre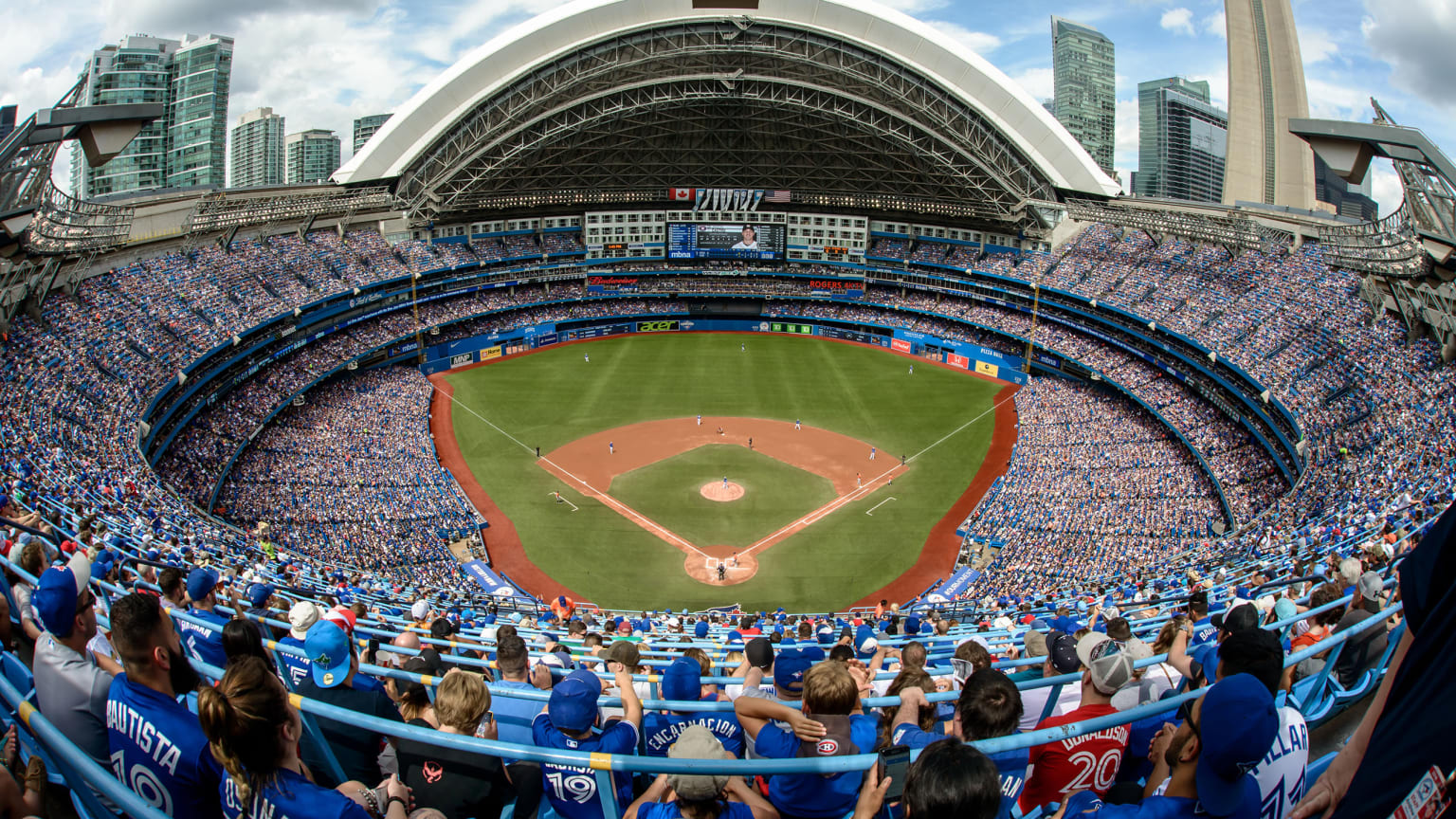 Rogers Centre, located in Toronto, Canada, is home to the Toronto Blue Jays. It was one of the first MLB stadiums to feature a retractable roof, which opened in 1989. The roof allows for optimal playing conditions and fan comfort, regardless of the weather.
Chase Field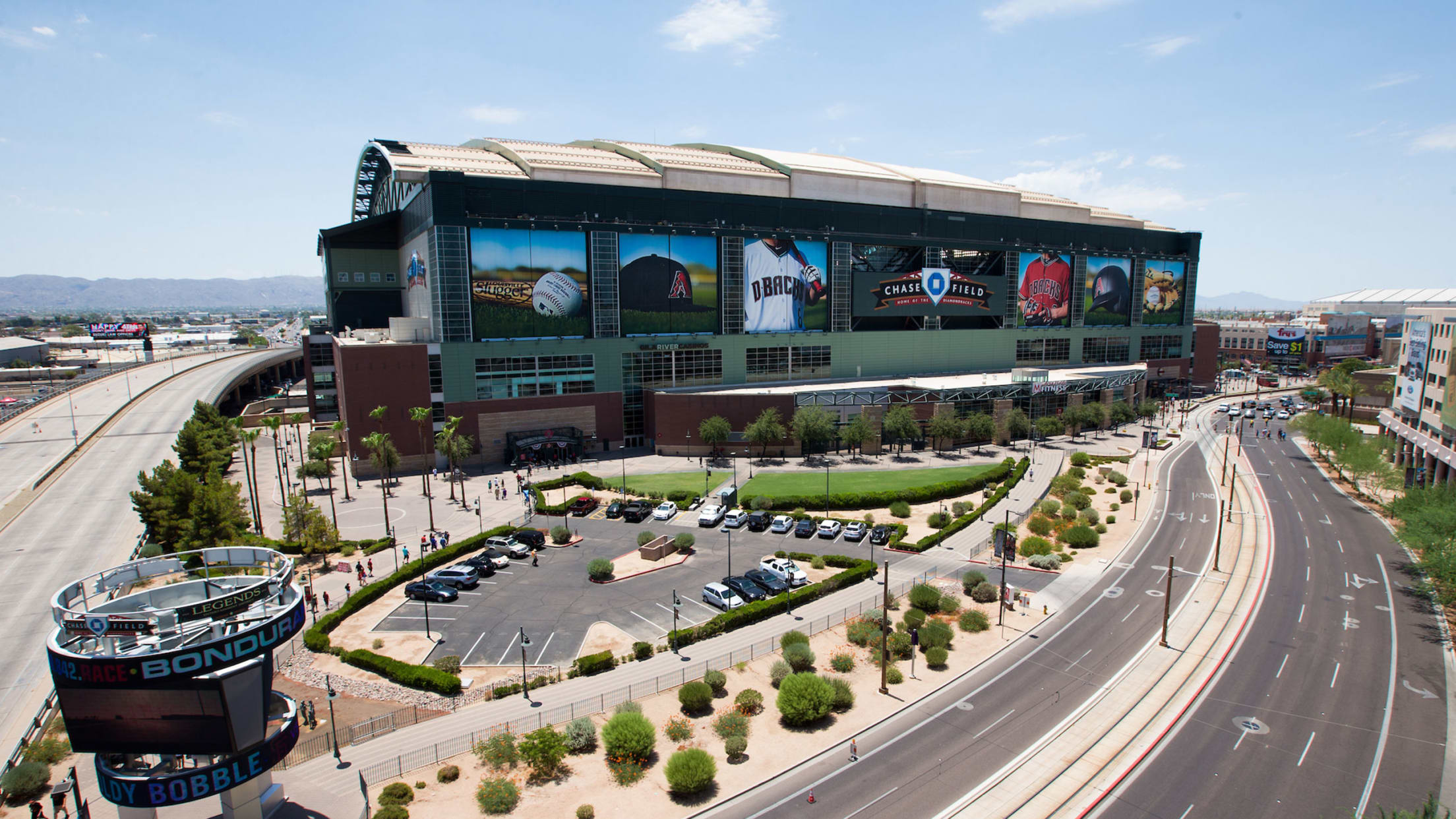 Chase Field, situated in Phoenix, Arizona, serves as the home for the Arizona Diamondbacks. The retractable roof helps protect fans and players from the harsh desert heat and potential rainstorms. Since its inauguration in 1998, Chase Field remains an iconic MLB stadium.
T-Mobile Park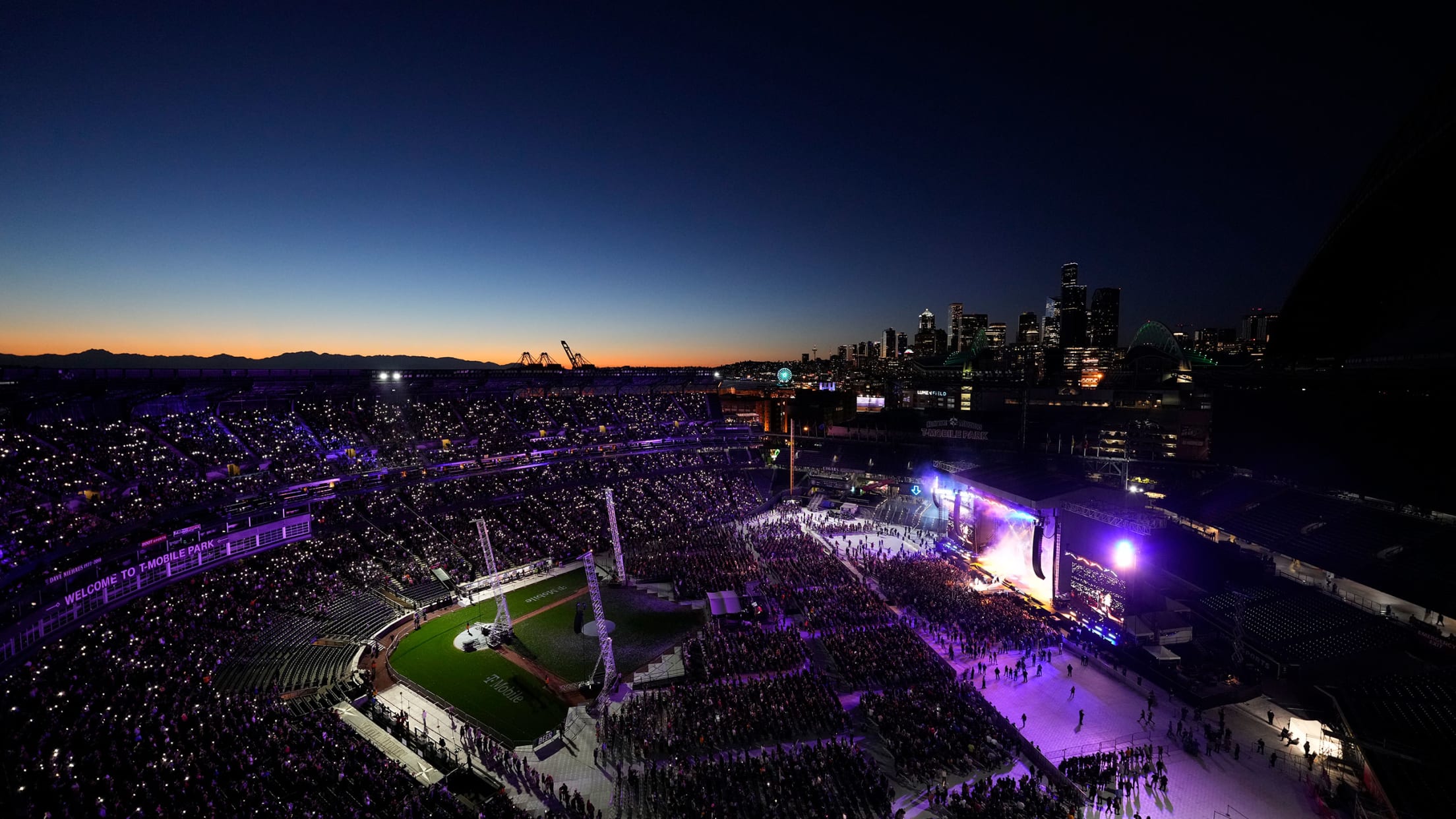 Located in Seattle, Washington, T-Mobile Park is the home base for the Seattle Mariners. The stadium, which opened in 1999, features a retractable roof that safeguards fans and players from the Pacific Northwest's typically wet and cloudy weather conditions.
Minute Maid Park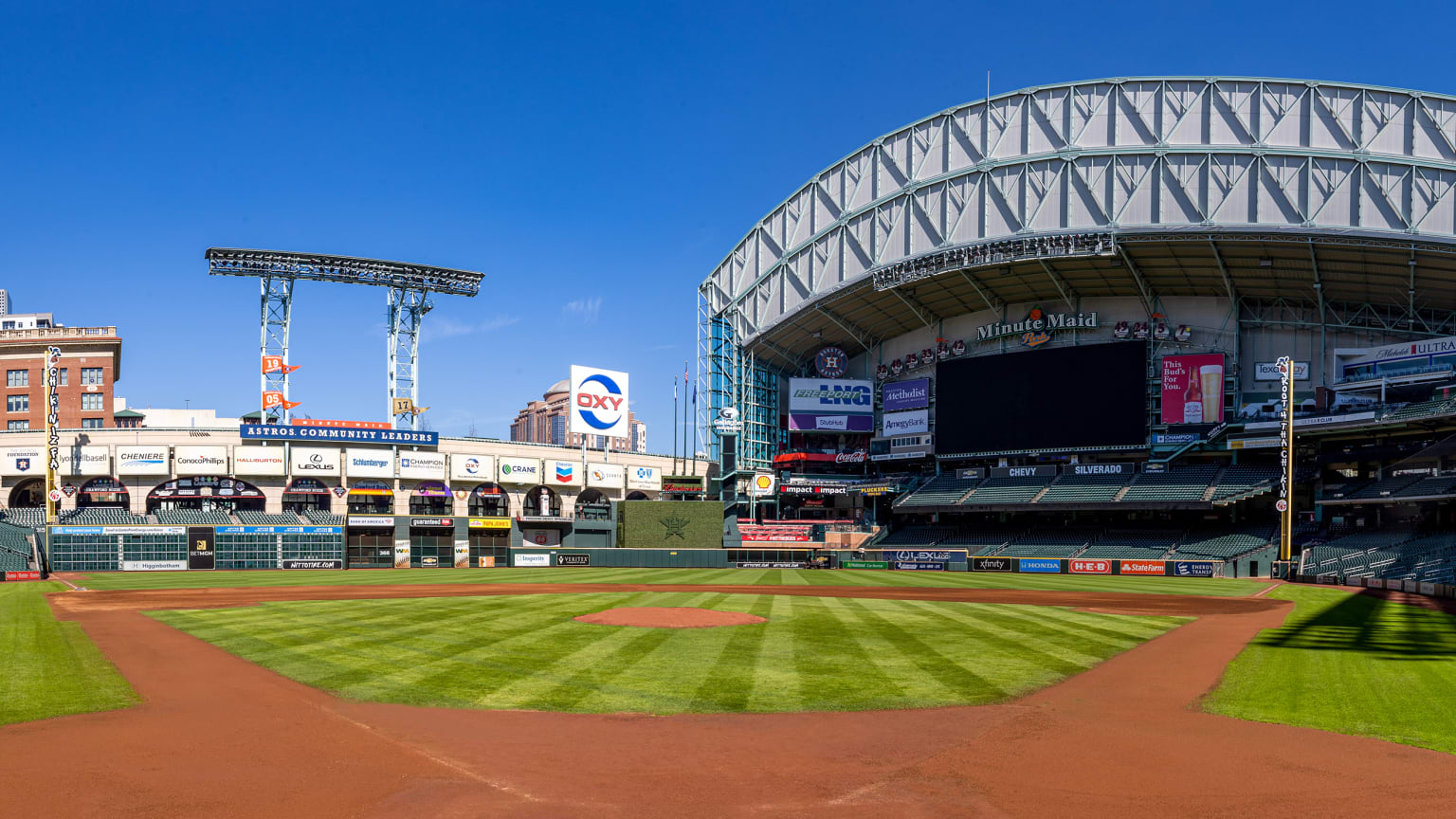 Minute Maid Park in Houston, Texas, houses the Houston Astros. The retractable roof keeps fans cool and comfortable during Houston's hot and humid summers while providing shelter from potential thunderstorms. The stadium has been in use since 2000.
LoanDepot Park
LoanDepot Park, located in Miami, Florida, is the home stadium for the Miami Marlins. The retractable roof ensures that fans can enjoy the games in comfort, away from the heat, humidity, and occasional rains that Florida experiences. The park has been in operation since 2012.
American Family Field (formerly Miller Park)
In Milwaukee, Wisconsin, American Family Field (previously known as Miller Park) serves as the home of the Milwaukee Brewers. Since 2001, the stadium's retractable roof has been a key feature in providing a comfortable environment for fans and players, especially during the colder months.
Globe Life Field
Globe Life Field in Arlington, Texas, is the newest stadium on this list and the home of the Texas Rangers. The retractable roof at this stadium provides a climate-controlled atmosphere, protecting fans and players from the intense Texas heat. It opened in 2020.
Historical Background
Timeline of Roof Development
The development of retractable roofs in MLB stadiums has come a long way since its inception. The first-ever retractable-roof venue was the SkyDome (now called the Rogers Centre), which opened in 1989 for MLB's Toronto Blue Jays. The inclusion of a retractable roof in the SkyDome was a revolutionary step in stadium design at the time, generating excitement and envy from other teams in the Major Leagues.
Following the debut of SkyDome, other MLB stadiums adopted this innovative feature. Key milestones include:
1999: SafeCo Field (now T-Mobile Park) in Seattle, home of the Mariners.
2000: Minute Maid Park in Houston, home of the Astros.
2001: Miller Park (now American Family Field) in Milwaukee, home of the Brewers.
2012: Marlins Park in Miami, home of the Marlins.
Technological Developments
Throughout the years, the technology behind retractable roofs has improved, with stadiums opting for different mechanisms to achieve the open or closed state. For instance, the SkyDome's original roof design was based on a complex rail system that had to be replaced in 1998 due to wear and tear. Subsequent stadiums incorporated more advanced technologies, resulting in smoother and faster operation, as well as lower maintenance costs.
Nowadays, retractable roof stadiums often employ one of several systems:
Telescoping roofs: Roofs that slide in sections, overlapping one another when they open or close.
Folding roofs: Roofs that fold like an accordion as they retract.
Panel roofs: Roofs made of smaller, independently moving panels that come together to form a single roof surface when closed.
In addition to retractable roofs, one MLB stadium features a fixed roof – Tropicana Field in St. Petersburg, Florida, home to the Tampa Bay Rays. This stadium, opened in 1990, seats 25,000 fans and uses the fixed roof to control the climate and protect fans from heat and rain. However, the fixed roof requires an artificial turf field, unlike retractable roof stadiums that can accommodate natural grass.
As technology continues to advance, it will be interesting to see what new innovations come forth in the area of stadium roof design and functionality.
Benefits of Retractable Roofs
Weather Flexibility
One of the primary advantages of having a retractable roof in an MLB stadium is the flexibility it provides in terms of weather conditions. Retractable roofs protect players and fans from rain, intense heat, or other unfavorable weather elements, which can lead to game delays or cancellations. By having the ability to close the roof, games can proceed without interruption, ensuring a more consistent schedule.
Fan Experience
A retractable roof enhances the overall fan experience at MLB games. Fans can enjoy the outdoor ambiance of a baseball game, but with the added option of temperature and climate control when necessary. An enclosed stadium allows for optimal acoustics for announcements, music, and fan interaction, as well as protection from the elements and potential sunburn or heat-related illnesses.
Some features of retractable roof stadiums that enhance the fan experience include:
Climate control: Keeps temperatures comfortable for fans during extreme weather
Unobstructed views: Clear sightlines for fans throughout the stadium
Adaptable Venue
Retractable roof stadiums offer increased versatility as venues for a variety of events. In addition to hosting MLB games, these multi-purpose stadiums can be utilized for concerts, expos, or other large-scale gatherings. Furthermore, the ability to open or close the roof allows event organizers to tailor the space and atmosphere to suit specific events.
Some examples of adaptability in retractable roof stadiums are:
Concerts: Creating an indoor arena with controlled acoustics
Expos and conventions: Providing a spacious, weather-protected environment
With these benefits in mind, it's clear that retractable roofs offer advantages to both MLB teams and their fans, as well as providing an adaptable venue for various events.
Considerations for Retractable Roofs
Cost and Maintenance
Retractable roofs are a popular feature in modern MLB stadiums, however, they come with significant costs and maintenance requirements. The construction of a retractable roof can add an estimated $100 million to the overall cost of a stadium, making it a major financial consideration for team owners and city officials debating on whether to include this feature. Additionally, the maintenance costs of retractable roofs are higher than those of a traditional roof, due to the need for specialized machinery and regular inspections to ensure the roof's operation.
When deciding on a retractable roof, it is important to consider the ongoing costs of maintenance and repairs. Although these roofs afford multiple benefits like the flexibility to play in any weather and the ability to let in light when needed, the long-term costs and maintenance must be taken into account.
Architectural Implications
Building an MLB stadium with a retractable roof also comes with architectural challenges and requirements. The design of the stadium must accommodate the additional weight and complexity of the retractable roof system. As a result, architects must consider factors such as the size of the roof, materials used, and the overall structural strength of the building.
Since the first MLB stadium with a retractable roof, Rogers Centre, was built in 1989, there have been advancements in engineering, design, and materials that can help address these issues. Nonetheless, it is important for architects and engineers to work closely together during the design process to ensure the resulting stadium is both visually appealing and structurally sound, while still adhering to necessary safety and performance standards.
James is a big time NBA Golden State follower, who makes sure to catch games when he's in the area. He likes to follow International Soccer, with an interest in small town soccer club, Blackburn Rovers located in the North on the UK.