As a New England Patriots fan, finding the best place to buy tickets for their games is essential. With multiple options available, selecting the right source for purchasing tickets can make all the difference in ensuring a great game day experience. In this article, we'll explore some of the top options for securing your New England Patriots tickets, whether it's for a home game at Gillette Stadium or an away game at another NFL venue.
One popular choice for purchasing Patriots tickets is directly through the official NFL Ticket Exchange, powered by Ticketmaster. This platform offers a secure and reliable way to find tickets for any game on the Patriots' schedule. Not only does this provide you with a trusted source for your tickets, but it also allows you to take advantage of exclusive presales and other promotions offered by the team.
Another option for finding Patriots tickets is through third-party ticket resale platforms like SeatGeek or StubHub. While these sites can sometimes offer competitive prices and a wide selection, it's essential to carefully consider your options and verify the ticket's authenticity before making a purchase. Keep in mind the potential risks and benefits when choosing a third-party site to help make your game day experience as enjoyable as possible.
The Online Ticket Platforms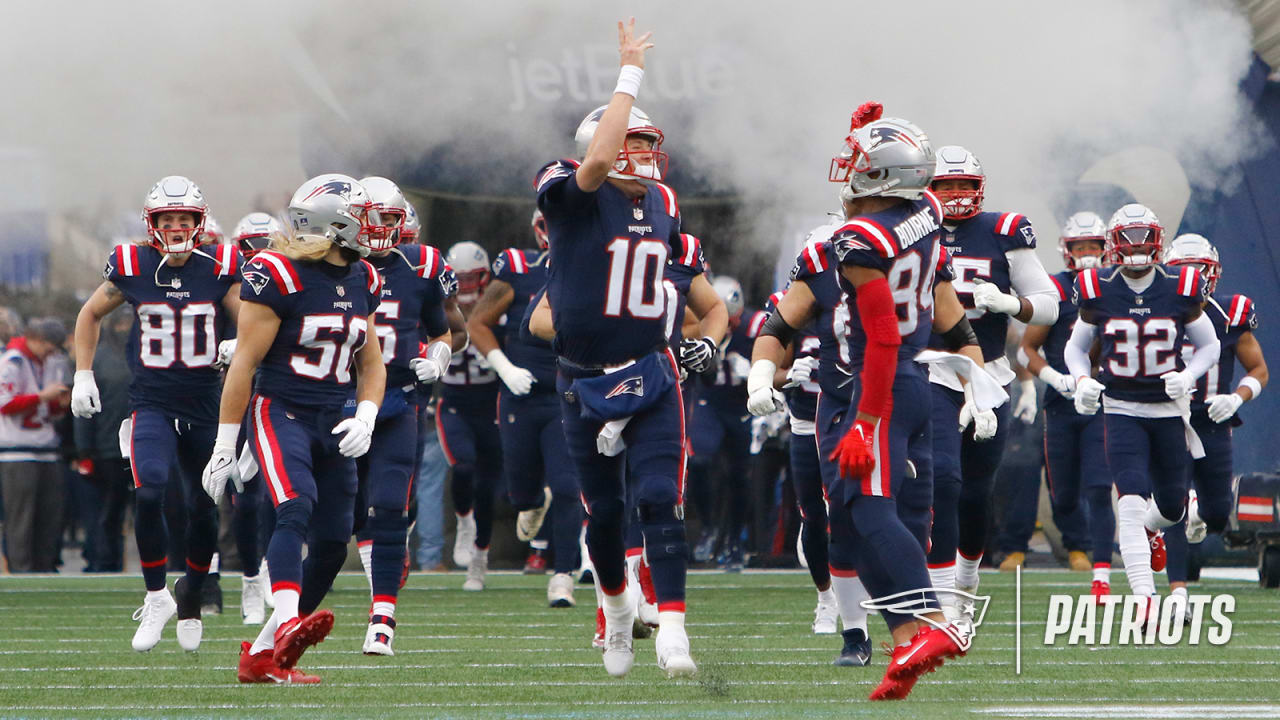 Ticketmaster
Ticketmaster is a popular platform for purchasing New England Patriots tickets. As the primary ticket seller for many events, they often offer a wide selection of seats at various price points. By visiting their website or using their mobile app, fans can easily search for available tickets and securely complete their purchase. Keep in mind that Ticketmaster may charge additional fees on top of the ticket price.
SeatGeek
SeatGeek is another great option for finding New England Patriots tickets. The platform aggregates ticket listings from multiple sources, allowing fans to compare prices and find the best deal. Additionally, their interactive seating chart makes it easy to visualize the view from each seat before making a decision. SeatGeek also displays the final price, including fees, so there are no surprises at checkout.
StubHub
Owned by eBay, StubHub is a well-established online ticket marketplace for buying and selling event tickets, including New England Patriots games. With its user-friendly interface and secure purchasing process, StubHub makes it easy to find and buy tickets for your desired game. Additionally, they offer a FanProtect Guarantee, ensuring that the tickets are authentic and will be delivered on time.
Vivid Seats
Vivid Seats is another reliable platform to consider when looking for New England Patriots tickets. They offer a 100% Buyer Guarantee, promising authentic tickets and punctual delivery. Vivid Seats also has a user-friendly website and mobile app, which allows fans to easily search for their desired game and view available tickets along with their pricing.
The New England Patriots Official Website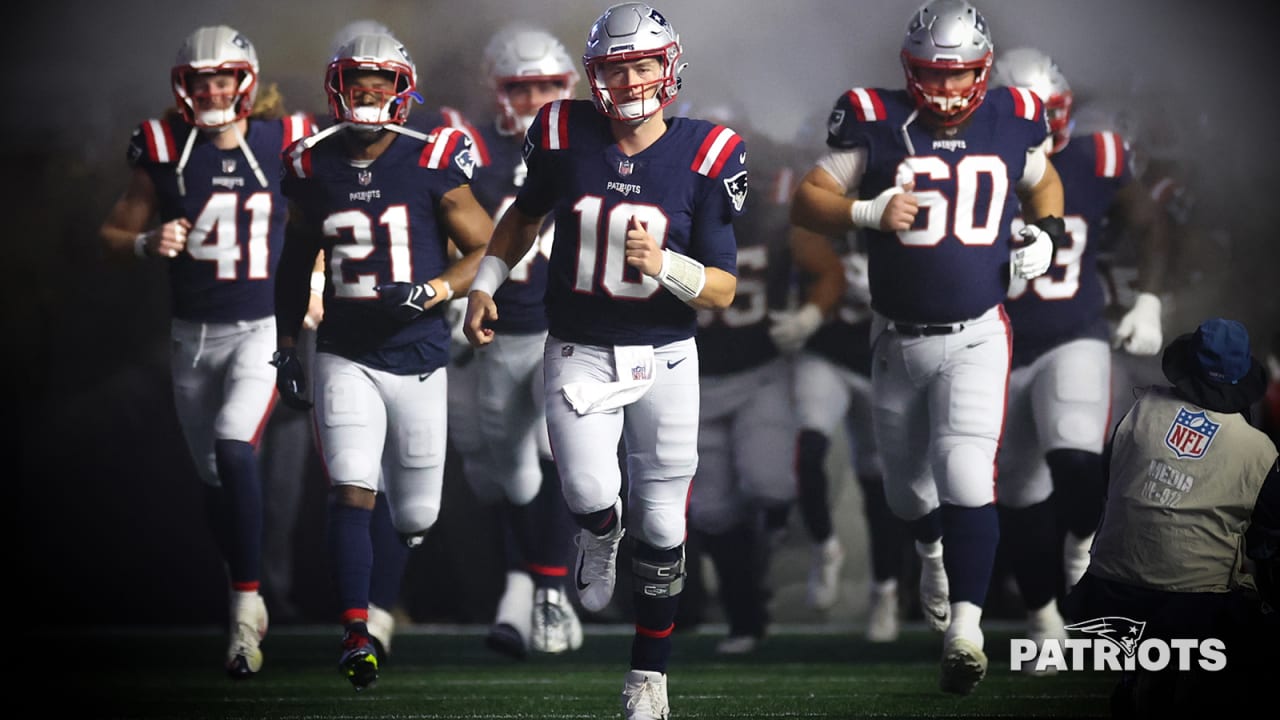 The best place to start when looking for New England Patriots tickets is their official website. It offers an extensive selection of options for fans, ensuring a smooth and seamless process to suit your needs. The website not only covers game tickets, but also provides information on season tickets and special events.
To secure your spot at a game, visit the Patriots' official website's schedule page. Here, you'll find a comprehensive list of dates and times for upcoming matches. Each game has a link to purchase tickets, making it convenient for fans to buy them directly from the source. Simply click on the desired game and follow the prompts to complete your purchase.
Once on the ticket page, you can customize your search by choosing specific sections, price ranges, and ticket quantities. This allows you to find the perfect seats within your budget. Plus, purchasing from the official website guarantees your ticket's authenticity and ensures smooth entry at the stadium.
Additionally, the Patriots' official website offers fans the option to buy jersey and other gear, further enhancing the game-day experience. Whether you need outer wear or just something to show off your team spirit, the ProShop page has got you covered as well.
In conclusion, the New England Patriots official website is a friendly and informative platform for fans looking to attend games and support their beloved team. By purchasing tickets directly from the source, you can rest assured your experience will be top-notch and hassle-free.
Purchasing from Physical Locations
Gillette Stadium Box Office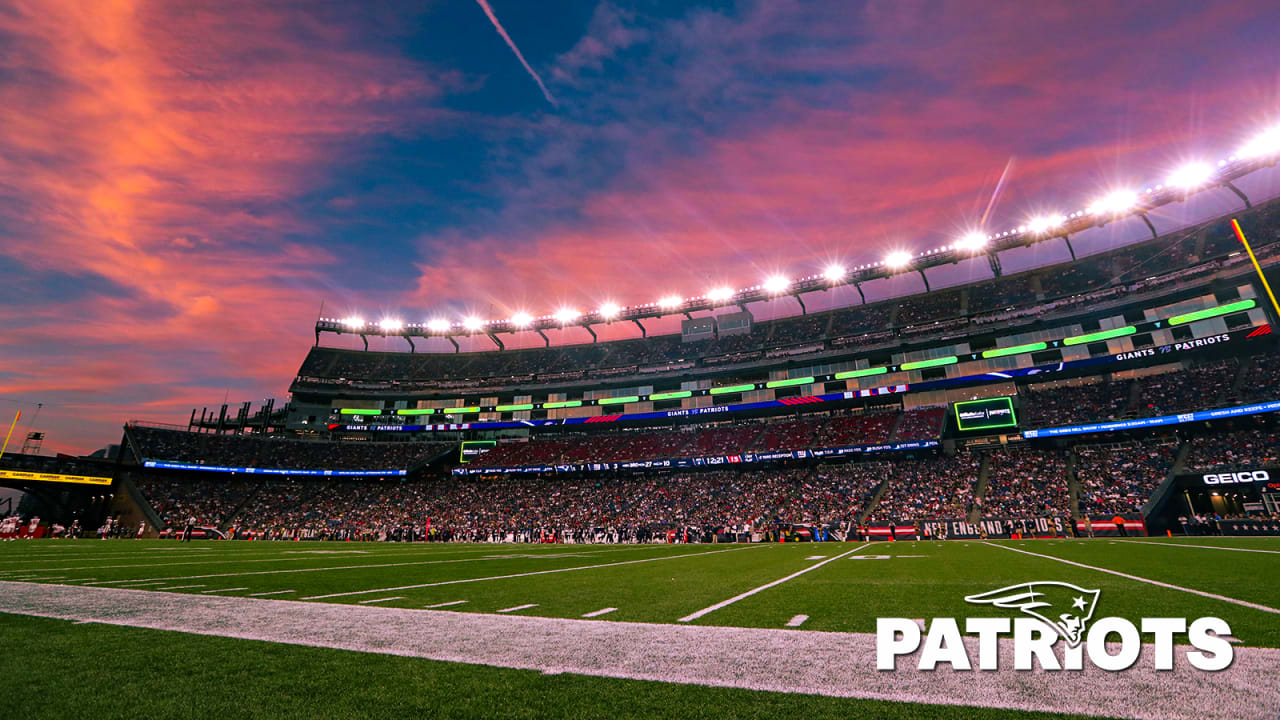 When looking to buy New England Patriots tickets, one of the most reliable options is purchasing directly from the Gillette Stadium Box Office. Although the box office is temporarily closed due to renovations, there are temporary ticket office trailers available on event days. The East trailer can be found across from the Patriots ProShop near Lot 5, while the West trailer is located between the W2 and W3 stadium entrances1.
Local Retail Outlets
Another option for purchasing New England Patriots tickets is through local retail outlets. This could include authorized ticket sellers or licensed brick-and-mortar stores. Keep in mind that ticket availability may vary and it's vital to ensure that the source is reliable to avoid any potential issues related to counterfeit or fraudulent tickets.
In summary, there are two primary options for buying New England Patriots tickets from physical locations: the Gillette Stadium Box Office and local retail outlets. Make sure to consider the pros and cons of each when making your purchase decision.
Purchasing from Resale Marketplaces
When looking to buy New England Patriots tickets, there are several resale marketplaces to consider. In this section, we will discuss three popular options: NFL Ticket Exchange, Craigslist, and Facebook Marketplace.
NFL Ticket Exchange
The NFL Ticket Exchange is a reliable platform for purchasing resale tickets. It is operated by Ticketmaster, ensuring secure transactions and offering authentic tickets. Buyers can expect a smooth experience and access to a variety of tickets for different games. This platform also provides an interactive seating chart, allowing you to navigate the stadium layout before purchasing your tickets.
Craigslist
Craigslist is another option for finding resale tickets. While prices may be lower compared to other platforms, this option involves more risk. Keep in mind that there is no authentication process or buyer guarantee. When using Craigslist, it's crucial to exercise caution and follow best practices for safe transactions, such as meeting in a public place to exchange tickets and payment.
Facebook Marketplace
Lastly, Facebook Marketplace is an emerging platform for buying and selling tickets. It allows users to connect with local sellers, increasing the chances of finding a good deal. However, similar to Craigslist, there is no verification process or buyer protection. If you decide to purchase tickets through Facebook Marketplace, make sure to thoroughly inspect the tickets for authenticity and arrange a secure method of payment.
In conclusion, purchasing from resale marketplaces requires some research and caution. Each option has its pros and cons, so consider the level of risk you're comfortable with and make an informed decision.
Tips to Get Best Deals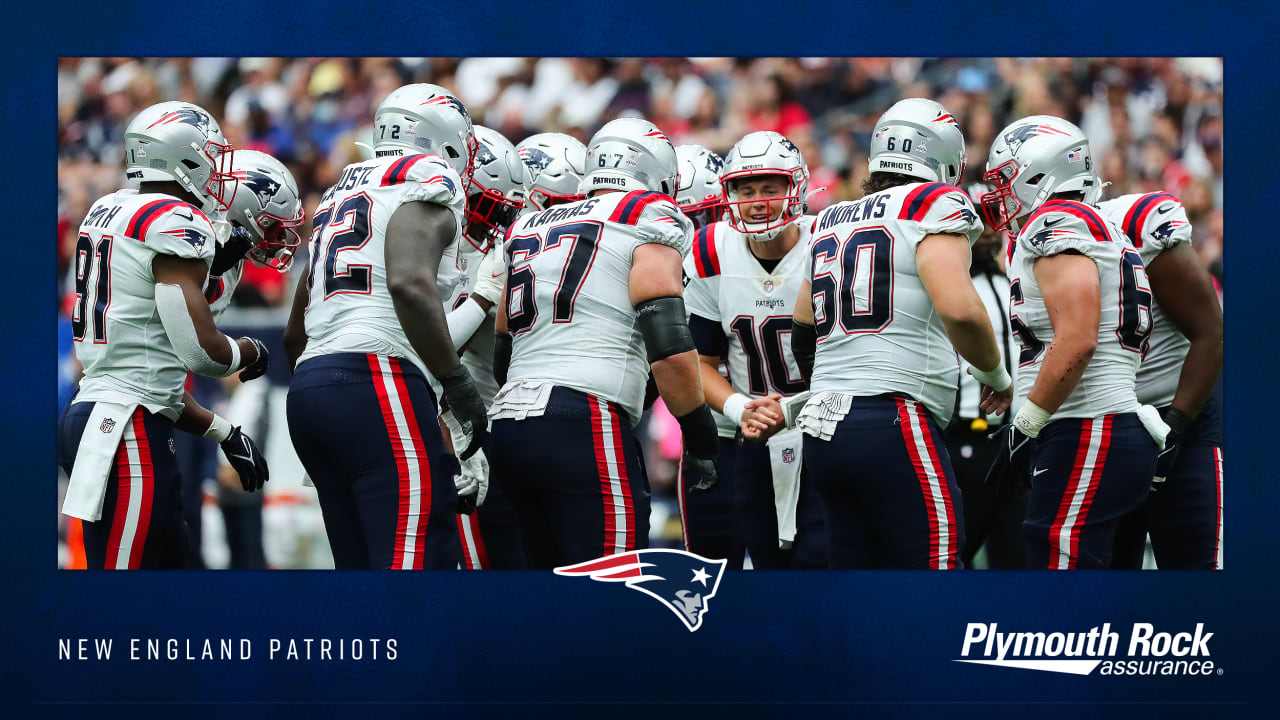 Finding the best deals for New England Patriots tickets is important for fans who want to catch a game without breaking the bank. Here are a few tips that might help you score a fantastic deal on tickets.
First, consider buying tickets from secondary marketplaces like TickPick, Vivid Seats, and StubHub. These platforms often offer competitive prices and some even provide discounts or promo codes. For example, VividSeats once had a promotion offering $20 off a $200+ ticket order using the promo code MassLive20 at checkout.
To ensure you get the best deal possible, compare prices from multiple ticketing websites. Sometimes, prices can vary significantly between platforms, so make sure to check more than one site to avoid paying too much for your tickets.
Another useful tip is to time your purchase right. Ticket prices on secondary marketplaces can fluctuate greatly depending on factors like the team's performance, opponent, and even the weather. Keep a close eye on ticket prices and try to purchase when they are at their lowest points. This may mean buying your tickets a few weeks or even months in advance.
Choose seats wisely when you're searching for ticket deals. Typically, upper deck tickets are cheaper than lower deck seats. However, you can still find good deals on lower deck tickets if you're willing to shop around and compare prices.
Finally, consider attending away games for the New England Patriots. Away games can sometimes have cheaper ticket prices compared to games at Gillette Stadium in Foxborough, MA. If you're willing to travel, you might be able to score a great deal on tickets for an away game while experiencing a new stadium and city.
Remember, to find the best deals on New England Patriots tickets, be patient and vigilant. Keep these tips in mind, and you're more likely to score great deals on your next game!
Considerations for First-Time Buyers
When purchasing New England Patriots tickets for the first time, there are several factors to consider. It's essential to be well-informed and make a mindful decision, to ensure a great time at the game without any unforeseen hassles.
Ticket Sources: There are a few popular options for buying Patriots tickets, such as buying directly from the Patriots' primary ticket marketplace or using online ticket marketplaces like Vivid Seats or Stubhub. Additionally, Ticketmaster is another reliable option to consider.
Pricing Information: Ticket prices may vary depending on factors like the team's performance, the weather, and the time of the year. Currently, ticket prices for home games at Gillette Stadium can be found as low as $103, while away games may start at $26. It's a good idea to compare prices across different platforms before making a purchase.
Seat Selection: When choosing which tickets to buy, consider the location of your seats. Generally, seats closer to the field will be more expensive, and those further away will be more affordable. Make sure to find a balance between your budget and your preferences to have a good view of the game.
Perks and Benefits: Season tickets can come with benefits like access to playoff tickets, special NFL perks, and additional perks from the New England Patriots. Weigh the options to determine if a season ticket package might be more advantageous than individual game tickets.
Refund Policies: Look into the refund policies of the vendor you are purchasing your tickets from. Some marketplaces offer a refund guarantee, like TicketIQ. This can be helpful if any unforeseen circumstances arise, ensuring that you are not at a loss.
Event Schedules and On-Sale Dates: Keep track of the New England Patriots' game schedule and pay attention to the on-sale dates for tickets. This will help you stay ahead of the game and secure your tickets before they sell out.
In conclusion, by carefully considering the ticket sources, pricing, seat selection, perks, refund policies, and schedules, first-time buyers will be well-prepared to make a smart ticket purchase decision for a memorable New England Patriots game experience. Remember to always stay within your budget and focus on creating an enjoyable time with friends or family.
Safety Tips When Buying Tickets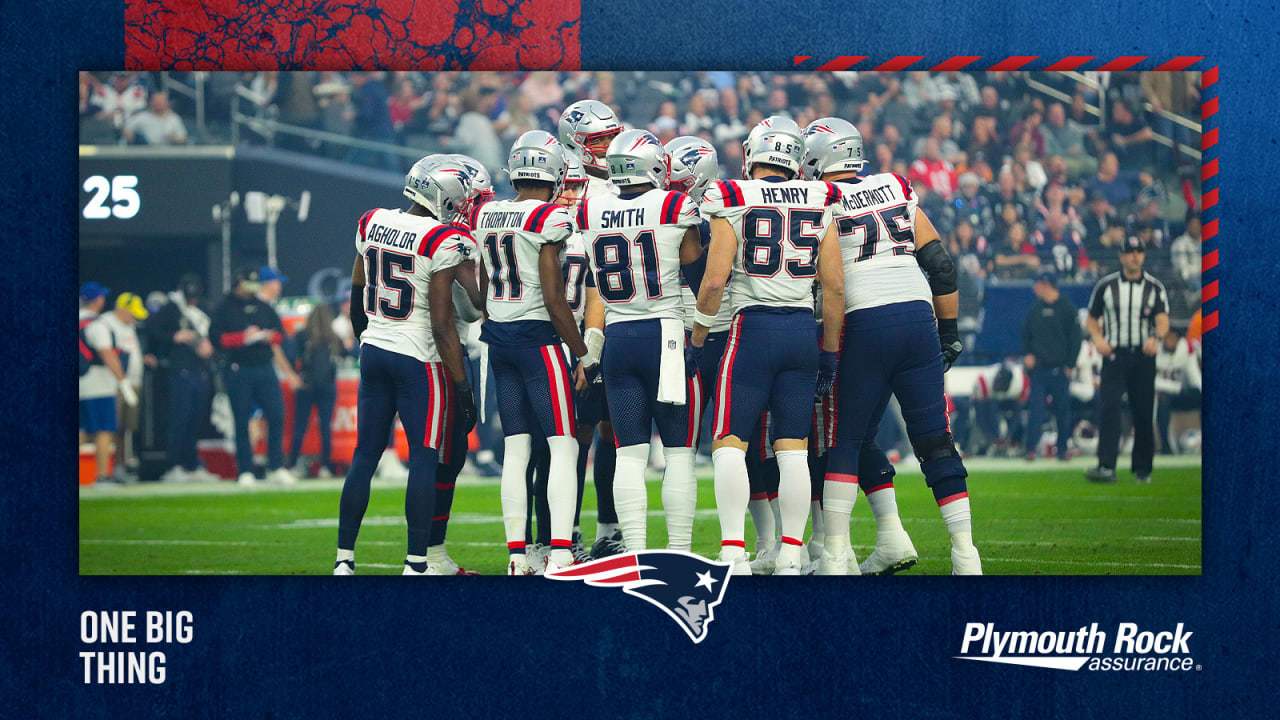 When it comes to purchasing New England Patriots tickets, safety should be a top priority. Here are a few friendly suggestions to help fans stay protected during the ticket-buying process.
First and foremost, always consider buying tickets from reputable sources. The primary ticket marketplace for the Patriots is their official website. Other popular options include Vivid Seats, Stubhub, and TicketMaster. These platforms guarantee the authenticity of the tickets and provide customer support in case of any issues.
Be cautious of third-party sellers on social media, as they may not offer the same level of protection and could potentially be scams. If you do choose to buy from an individual or a lesser-known platform, take the time to research the seller's reputation and read reviews from previous buyers. This can provide insight into the credibility of the seller and the likelihood of receiving legitimate tickets.
When purchasing tickets, make sure to use a secure payment method. Credit cards often come with fraud protection and can reverse charges in case of a fraudulent transaction. Avoid using cash or direct transfer apps as they typically don't have the same level of protection and can make it difficult to get your money back if something goes wrong.
When it comes to communication with the seller, use the platform's messaging system to keep all exchanges in one place. This can provide valuable documentation should you encounter any issues during the transaction.
Lastly, don't be afraid to ask for proof of ticket ownership. A genuine seller should be able to provide evidence such as receipts or additional information about the tickets. This extra step can help ensure that you're making a safe purchase and enjoying a worry-free experience at the game.