Most of us have been to at least one NFL game. You might not notice much difference between the NFL fields because all fields are 120 yards (length) and 53.3 yards (width).
The only differences you may notice are the stadium design, field logos, and end zone coloring. But there is a big difference between these.
Have you ever thought that each NFL stadium's playing surface could be different? If you haven't, well, it can be, and it is up to the stadiums to choose which one they like. Stadiums can choose between real grass or turf, and players usually prefer playing on the grass.
Many NFL stadiums have switched their playing surface over the past few years. So, as an NFL fan, if you want to know how many NFL stadiums have real grass, we have everything you need to know!
How Many NFL Stadiums Have Artificial and Real Grass?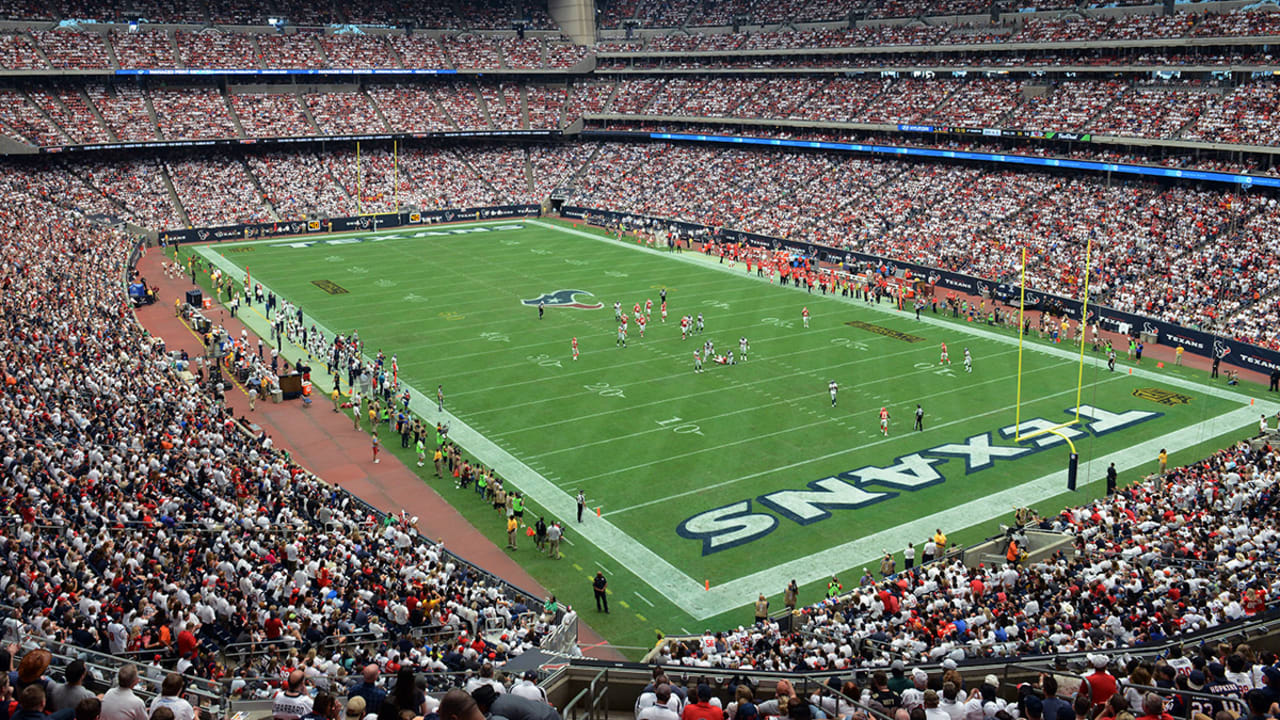 As of recently, out of 30 NFL stadiums, 16 stadiums have real grass, and the rest 14 stadiums have turf as a playing surface. But did you know 16 NFL teams share these 14 artificial turf stadiums?
For instance, SoFi Stadium's turf dome is shared by the Rams and the Chargers. There are also the Jets and the Giants who share MetLife Stadium's turf playing field.
Did you know that in 2020, JC Tretter, the NFLPA president, supported the termination of the use of turf in NFL stadiums? They had a good reason to do that, but we will get to that a bit later!
What Type of Grass Does Each NFL Stadium Have?
Now you know how many NFL stadiums have real grass, but wouldn't you like to know more? Who wouldn't? So, let's see what type of grass each of these NFL stadiums uses as their playing surface.
Natural Grass NFL Stadiums
Out of 30 NFL stadiums, 16 have a natural grass playing surface, which NFL players also favor. Out of these 16, 1 stadium has various grass combinations, 2 of them have Desso Grassmaster, 4 stadiums consists of Kentucky Bluegrass, and the remaining 9 prefer Bermuda Grass.
Curious about which stadium has what? We definitely were, so we dug out that Las Vegas and Arizona use Bermuda Grass in their indoor NFL stadium.
The State Farm Stadium, Arizona, goes further to make natural grass more convenient by making it retractable during other games like soccer and even for concerts.
Even the cold climate didn't stop the Pittsburgh Steelers and the Green Bay Packers from using grass in Heinz and Lambeau.
Moreover, there is also the Kentucky Bluegrass, which is a fan favorite in Broncos' Empower Field, Browns' FirstEnergy Stadium, and Bears' Soldier Field. This grass is a cold weather lawn grass that is well-suited for these NFL stadiums.
All in all, we found that Bermuda Grass is a fan favorite among many NFL stadiums, and that is why 9 out of 16 stadiums use it.
To be more clear, here's a list of the 16 natural grass NFL stadiums.
| | |
| --- | --- |
| NFL Stadiums & Teams | Type of Natural Grass |
| GEHA Field, Arrowhead Stadium: Kansas City Cheifs | Bermuda Grass |
| Soldier Field: Chicago Bears | Kentucky Bluegrass |
| Lambeau Field: Green Bay Packers | Desso GrassMaster |
| Hard Rock Stadium: Miami Dolphins | Bermuda Grass |
| State Farm Stadium: Arizona Cardinals | Bermuda Grass |
| Levi's Stadium: San Francisco 49ers | Bermuda Grass & Perennial Ryegrass |
| FedExField: Washington Football | Bermuda Grass |
| M&T Bank Stadium: Baltimore Ravens | Bermuda Grass |
| Lincoln Financial Field: Philadelphia Eagles | Desso GrassMaster |
| Raymond James Stadium: Tampa Bay Buccaneers | Bermuda Grass |
| Empower Field, Mile High: Denver Broncos | Kentucky Bluegrass |
| Allegiant Stadium: Las Vegas Raiders | Bermuda Grass |
| Nissan Stadium: Tennessee Titans | Bermuda Grass |
| FirstEnergy Stadium: Cleveland Browns | Kentucky Bluegrass |
| Acrisure Stadium: Pittsburgh Steelers | Kentucky Bluegrass |
| TIAA Bank Field: Jacksonville Jaguars | Bermuda Grass |
Artificial Turf NFL Stadiums
Fourteen NFL stadiums have turf as their playing surface. Turf is quite a new invention that looks like grass, but its price is low and overall easier to maintain than natural grass. So, NFL introduced it in 1965 in many of their stadiums to lower their costs.
However, the affordability didn't make it any easier for the players who suffered various non-contact injuries on their legs, ankles, etc.
Although artificial turf has improved since the 90s, it is not yet close to natural grass. The NFLPA (NFL Players Association) survey suggests that 91% of players feel more tired and sore after playing on turf, and 93% feel like artificial turf is an obstacle to their career.
However, turf is quite helpful during sudden weather changes, and such stadium ticket prices can also be lower.
We have listed the 14 NFL stadiums with turf.
| | |
| --- | --- |
| NFL Stadiums & Teams | Type of Turf |
| Ford Field: Detroit Lions | FieldTurf Classic HD |
| SoFi Stadium: Los Angeles Chargers & Los Angeles Rams | Hellas Matrix Turf |
| Highmark Stadium: Buffalo Bills | A-Turf Titan |
| Paul Brown Stadium: Cincinnati Bengals | UBU Speed Series S5-M Synthetic Turf |
| Mercedes-Benz Stadium: Atlanta Falcons | FieldTurf Core |
| Bank of America Stadium: Carolina Panthers | FieldTurf |
| U.S. Bank Stadium: Minnesota Vikings | UBU Speed Series S5-M Turf |
| AT&T Stadium: Dallas Cowboys | Hellas Matrix Turf |
| NRG Stadium: Houston Texans | Hellas Matrix Turf |
| Gillette Stadium: New England Patriots | FieldTurf Core |
| MetLife Stadium: New York Jets & New York Giants | UBU Sports Speed Series S5-M |
| Caesars Superdome: New Orleans Saints | FieldTurf Revolution 360 |
| Lucas Oil Stadium: Indianapolis Colts | Shaw Sports Momentum Pro |
| Lumen Field: Seattle Seahawks | FieldTurf Revolution 360 |
Conclusion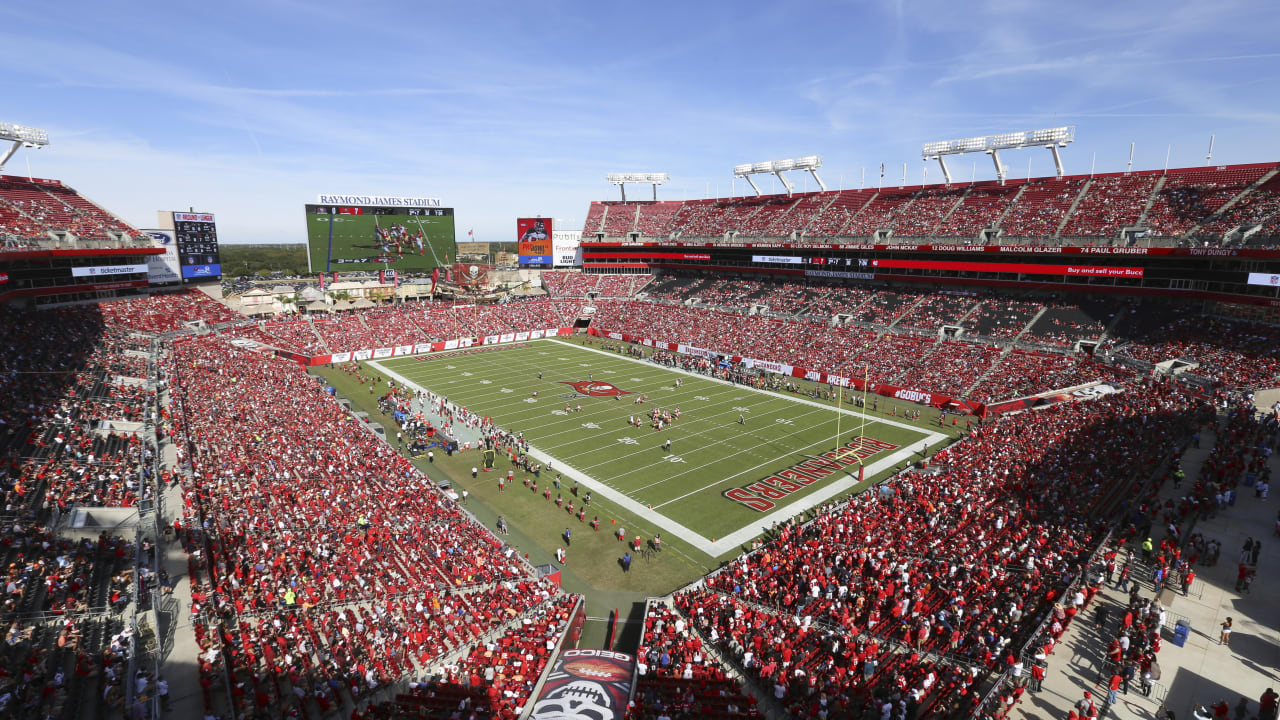 Doesn't it feel good to know more about one of your favorite games? We think it does. Natural grass and turf have both been used interchangeably, and stadiums have chosen one over the other for various reasons for years.
However, both playing surfaces work well with their suited stadiums, and sometimes it is better to change it up. Now that you know what the stadiums use as a playing surface, try to find the differences if you have the chance to visit different NFL stadiums.
James is a big time NBA Golden State follower, who makes sure to catch games when he's in the area. He likes to follow International Soccer, with an interest in small town soccer club, Blackburn Rovers located in the North on the UK.