Anfield, home to Liverpool Football Club, is a must-visit destination for football enthusiasts. This storied stadium has witnessed countless memorable moments in the club's history and stands as a symbol of pride for Liverpool supporters around the world. Thousands of visitors flock to Anfield to watch matches, soak up the atmosphere, and tour the stadium itself.
Getting to Anfield is relatively simple and convenient, with several options available to fans and tourists, whether they're travelling by car, bus, train, or even air. Given the club's immense global following, Liverpool is very welcoming to visitors and provides ample transportation options on both matchdays and non-matchdays.
In this quick guide, we'll walk you through the various options for getting to Anfield, so you can enjoy your day at this iconic stadium without any hassle. By keeping these tips in mind, you'll make the most out of your trip to this legendary arena and make your visit a truly memorable experience.
Essential Information
Match Day Tickets
To enjoy a match at the iconic Anfield stadium, it's important to purchase match day tickets in advance, as they tend to sell out quickly. You can buy tickets directly from Liverpool FC's official website or through authorised resellers. Keep an eye on the ticket availability and sales dates, and consider joining the membership programme for priority access to tickets.
Travel Documents
Before making your journey to Anfield, ensure you have all the necessary travel documents, including but not limited to:
A valid passport, if you're travelling from abroad
A valid photo ID (such as a driver's license) for domestic travellers
Your match day ticket
Proof of accommodation, if applicable
Remember to check visa requirements if you're travelling from outside the UK, as well. The UK government website provides up-to-date information on entry requirements for different nationalities.
Travel Insurance
While not mandatory, it's advisable to purchase travel insurance before embarking on your trip to Anfield, especially for international travellers. Travel insurance can provide coverage for unforeseen circumstances such as:
Flight cancellations or delays
Lost or stolen personal belongings
Emergency medical expenses
Trip interruptions or cancellations
Ensure your travel insurance policy covers these possibilities and any other specific concerns you may have for your trip. Compare policies from reputable providers and choose one that best suits your needs and budget.
Getting There
By Car
If you're driving to Anfield, there are limited parking spaces available around the stadium. It's advisable to arrive early to secure a spot, as parking can be difficult on matchdays. Remember to follow local parking restrictions and avoid parking in residential areas to prevent any inconvenience to residents.
By Train
Although there is no direct train link to Anfield, you can get off at Sandhills station, which is a 30-minute walk uphill to the ground. Alternatively, you can travel to Lime Street Station and then take a bus service to the stadium from the station.
By Bus
Taking a bus to Anfield is a convenient option. On matchdays, special buses operate between Sandhills station and the stadium, making it easier for fans to reach the ground. For those arriving from the city centre, you can catch regular buses from Queen Square Bus Station and Liverpool ONE Bus Station.
By Plane
If you're travelling from outside the UK, the nearest airport is Liverpool John Lennon Airport. From the airport, you can take a train or bus to Liverpool city centre and then use public transport to reach Anfield as described above. If you prefer a taxi, the journey from the airport to the stadium will take approximately 30 minutes, depending on traffic.
Accommodation Options
When planning a visit to Anfield, there are several accommodation options in the area. This quick guide will provide an overview of hotels, bed and breakfast establishments, and hostels in and around Anfield.
Hotels
There are a few hotels near Anfield that cater to various budget needs. Some nearby options include The King Harry, Hotel Anfield, The Glenbuck Hotel, and Masters Guest House. However, there is a vast range of accommodation options in Liverpool's city centre. Visitors have the choice of budget-friendly rooms, luxury chains, and independent hotels. Staying in the city centre allows easy access to Anfield via public transport or other travel options.
Bed and Breakfast
Bed and breakfast accommodations offer a more homely and intimate experience. There are numerous guest houses and family-run B&Bs in the vicinity of Anfield. These establishments often include a traditional English breakfast in the room fee and provide a welcoming atmosphere for travellers. Additionally, staying at a bed and breakfast allows visitors to experience Liverpool's local culture and interact with residents.
Hostels
For those on a tight budget or looking for a more laid-back lodging experience, hostels are an excellent choice. Hostels in Liverpool offer affordable and sociable accommodation options, with shared dormitories or private rooms available. While there may not be many hostels in the direct vicinity of Anfield, there are several options in the city centre, allowing easy access to the stadium via public transport.
Things to Remember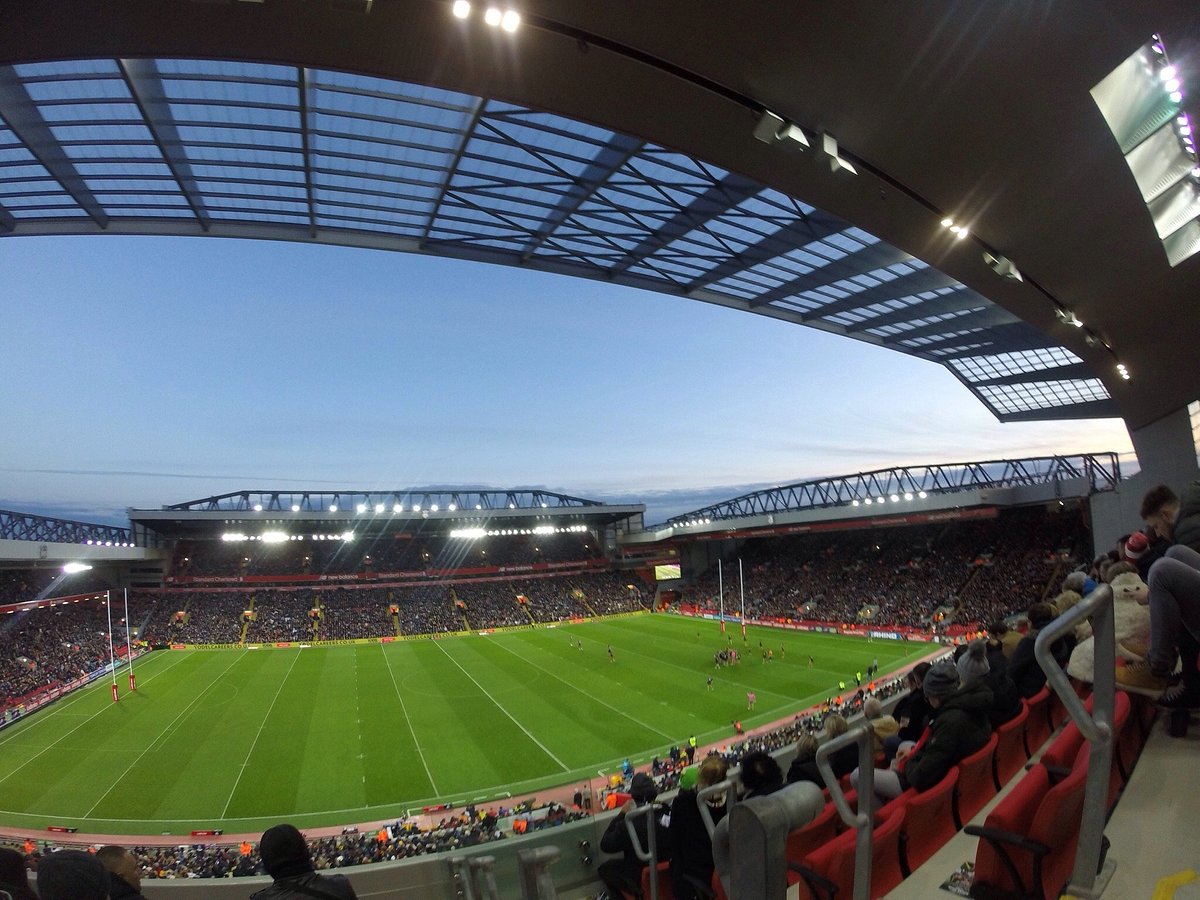 Weather Considerations
When planning your visit to Anfield, it's always a good idea to check the local weather forecast. British weather can be unpredictable, so be prepared for anything. Make sure to dress appropriately, particularly if you're visiting in the colder months. Don't forget to pack a waterproof jacket and an umbrella in case of rain.
Safety Measures
While attending a match or a tour at Anfield, it's essential to bear in mind some basic safety measures. Firstly, familiarise yourself with the stadium's access points and follow any instructions given by stewards or security staff. Please be aware that the club works closely with Merseytravel and other local transport operators to facilitate more convenient matchday travel for fans. Taking public transport is the easiest and most efficient way to reach the stadium.
Covid-19 Guidelines
In light of the ongoing Covid-19 pandemic, it's crucial that you follow any guidelines or protocols issued by Liverpool FC and local authorities. This may include wearing a face covering, maintaining social distancing, or following specific entry and exit procedures. Make sure to check the club's website for the latest information before your visit, as guidelines and recommendations may change over time.
Exploring Around Anfield
Local Pubs
There are several local pubs near Anfield where fans can enjoy a pint before or after the match. Some popular options include The Sandon, The Park Pub, The Arkles, and The Anfield Club. These pubs offer a lively atmosphere, making them the perfect spots to socialise with fellow supporters.
Mersey Ferries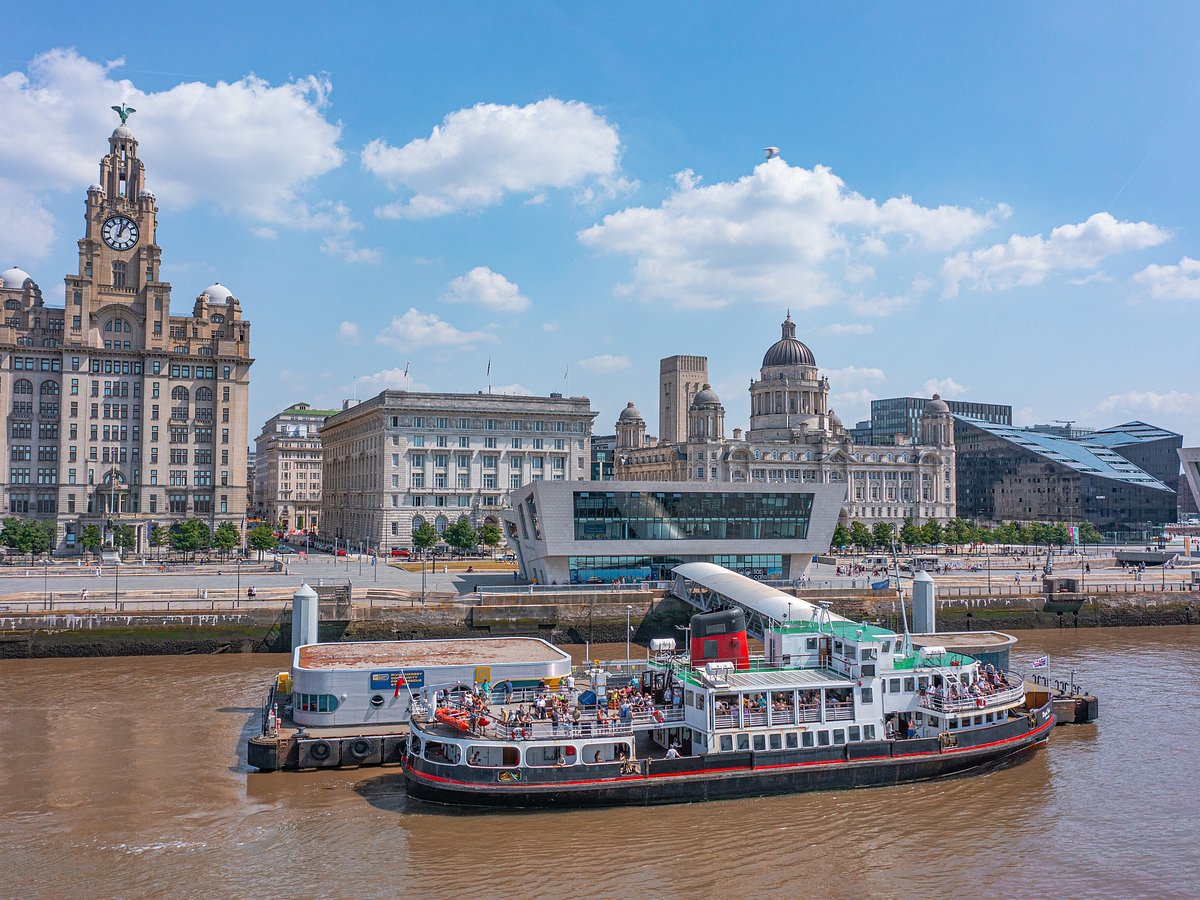 While visiting Anfield, consider taking a trip on the iconic Mersey Ferry. This offers a unique and scenic way to explore Liverpool's waterfront, giving visitors glimpses of the city's historic docks and skyline. The ferries run regularly throughout the day, providing a convenient and enjoyable way to see the city from the River Mersey.
Shopping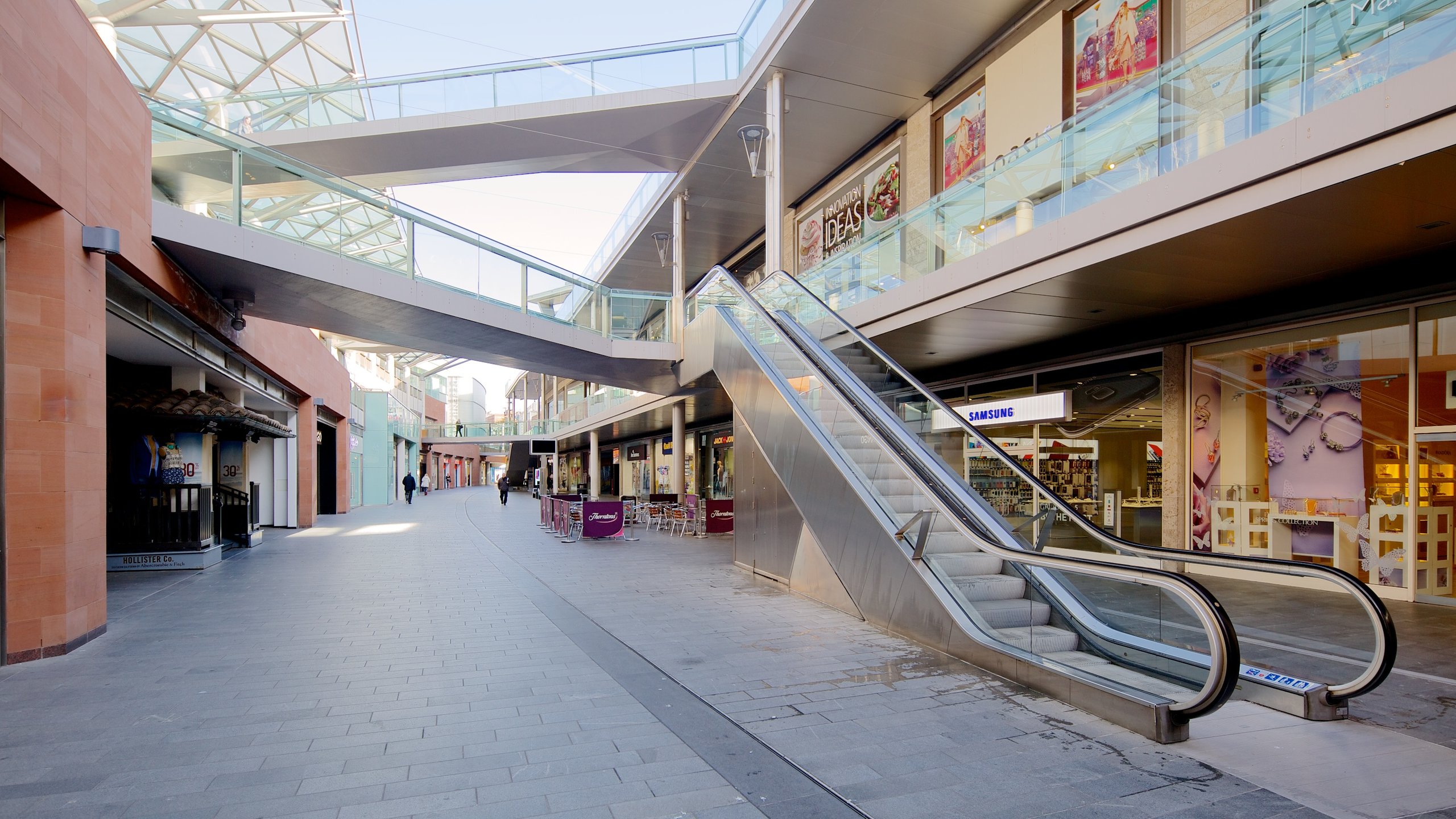 Just a short distance from Anfield, visitors can find excellent shopping opportunities at Liverpool ONE. This open-air shopping complex features a wide range of high-street shops, department stores, boutiques, and restaurants, making it an ideal destination for shopping enthusiasts. Additionally, the nearby Bold Street offers a variety of independent shops and vintage stores.
Historic Sights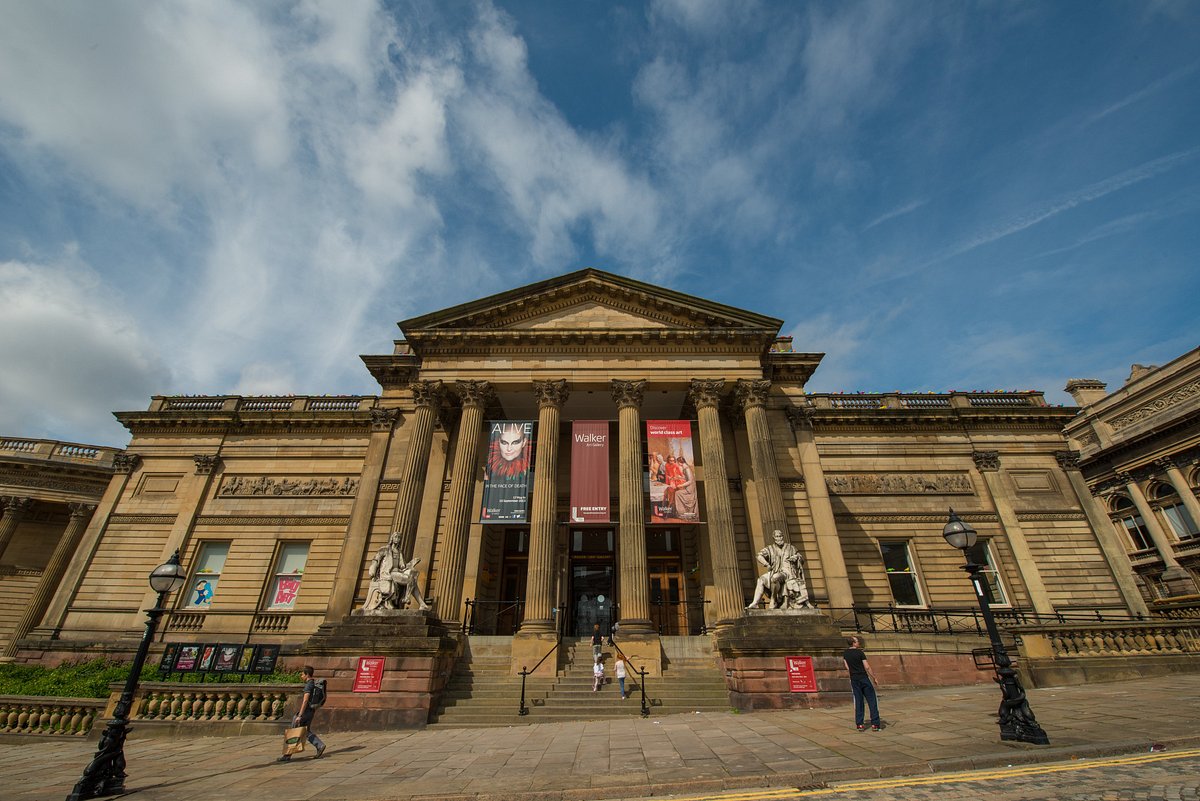 Anfield is not just about football; the area is also home to several interesting historic sights. Consider visiting the nearby St George's Hall, an impressive Neoclassical building that hosts a variety of cultural events and exhibitions. Additionally, pay a visit to the Walker Art Gallery to see a fantastic art collection, including pieces by Hockney, Turner, and Rossetti. The World Museum is also within easy reach of Anfield, offering diverse exhibits on science, technology, and the natural world.
After the Match
Post-Match Celebration Locations
After enjoying an exciting match at Anfield, you might want to celebrate or unwind with fellow supporters. There are several local pubs and eateries near the stadium where fans gather after the game. A few popular options include:
The Sandon: A historic pub, known as the birthplace of Liverpool FC, which serves food and drinks
The 12th Man: A lively sports bar that hosts events and screens matches when not attending an actual game
The Anfield Wrap: A fan favourite spot with an excellent selection of drinks and post-match discussions
How to Get Back
When it's time to head back to the city centre or your accommodation after the match, there are several transport options available:
917 Bus Service: The express 917 bus service runs directly from Anfield to Liverpool city centre every 10 minutes on a matchday. Prices are £2.30 for an adult single, £4.60 for an adult return/day ticket, £1.20 for a child single, and £2.30 for a child return/day ticket.
Soccerbus: The Soccerbus is available for fans travelling from Sandhills Station to the stadium and back. It operates before and after the match with frequent departures.
501 Bus Service: The 501 bus service departs from Walton Lane near the junction of Anfield Road. Fares start from £2.50.
Taxis: Taxi pick-up and drop-off points are located around the stadium. Remember that after a match, there may be increased demand and potentially longer waiting times for taxis.
Remember to plan your journey ahead and consider the various transportation options to ensure a smooth and hassle-free experience after the match.