Heading to a match at the renowned Emirates Stadium, home of Arsenal Football Club? This quick guide will provide you with all the essential information needed to make your trip stress-free and enjoyable. London's comprehensive public transport network makes it incredibly convenient to reach the stadium, regardless of whether you're coming from within the city or travelling from further afar.
Emirates Stadium is located in the Islington area of North London, just over two miles from Kings Cross St. Pancras railway station. A variety of public transport options are available to help you efficiently make your way to the stadium. The easiest way to reach the ground is by hopping on the London Underground's Piccadilly line, which will take you directly to Arsenal station – only a three-minute walk from the stadium.
In addition to the tube, numerous bus routes also stop close to the stadium, ensuring that there's always a convenient means of transport available for every visitor. Keep in mind that the area surrounding Emirates Stadium is pedestrian-friendly, with clear signposts guiding you from stations or bus stops right to the entrance. With this guide, you can confidently plan your journey and focus on the excitement of the match ahead.
Preparing Your Journey
When planning your visit to Emirates Stadium, there are a couple of key factors you should take into consideration to ensure a seamless trip. In this section, we'll discuss choosing your travel mode and timing your journey.
Choosing Your Travel Mode
Emirates Stadium can be easily accessed via London's comprehensive public transport system. Depending on your preferences, you can choose between the tube, buses, or even walking for the final stretch of your journey. Keep in mind that entry to the stadium is via digital pass or Ticketfast PDF tickets only, so make sure you're prepared with these documents.
Tube: The nearest tube station to the stadium is Arsenal station, which is only a few minutes' walk away. Other nearby stations include Finsbury Park, Highbury & Islington, and King's Cross St. Pancras.
Bus: Numerous bus routes cover vast areas of north and central London, and they will take you within a five to ten-minute walk of the ground.
Walking: If you're already nearby, the stadium has a colour-coding system in place to help pedestrians find their way from stations or bus stops. Suggested drop-off/pick-up points are outside The Armoury Store (on Hornsey Road) which is within 50 metres of the Media Entrance.
Timing Your Journey
London is a bustling city, and the area around Emirates Stadium will be particularly busy on matchdays. Therefore, it's important to plan your journey to ensure that you arrive on time and avoid any unnecessary stress. Here are a few tips:
Plan your route: Before you set off, familiarise yourself with the route you will be taking, whether via public transport or on foot, to ensure a smooth trip.
Check for disruptions: Keep an eye on Transport for London's (TFL) website or app for any possible disruptions or delays that may impact your journey.
Arrive early: Give yourself some buffer time and aim to arrive at the stadium at least 30-45 minutes before kick-off, especially if you want to check out any shops, restaurants or pre-match events.
By adequately preparing for your journey to Emirates Stadium, you can ensure a hassle-free and enjoyable experience as you head to watch your favourite football team.
Travelling by Train
Travelling to Emirates Stadium by train is a convenient and efficient option for football fans and event-goers alike. This guide will help you navigate the process of buying your ticket and arriving at the stadium seamlessly.
Buying Your Ticket
When planning your journey to the Emirates Stadium, consider purchasing your train tickets in advance to save money and secure your travel arrangements. Some tips for buying train tickets include:
Free or half-price child travel: Under-5s travel for free, and under-16s can go half price on UK rail travel.
Take advantage of Railcards: Purchasing a Railcard online can save you up to 1/3 on UK rail fares.
Check for split tickets: Use ticket-splitting apps to find potential savings on your fare.
Arriving at Emirates Stadium
Upon reaching London, you'll want to make your way to one of the nearby train or tube stations for a short walk to the stadium. Here are some options:
Highbury & Islington Station: This station is about a 10-minute walk from the stadium and is serviced by the Victoria Line, North London Line, and Great Northern rail. It is also wheelchair accessible.
King's Cross: As the main connecting station for national rail and many underground lines, King's Cross offers multiple options for reaching the stadium.
Finsbury Park: A 10-minute walk from the stadium, Finsbury Park offers another convenient train stop for those attending events at Emirates Stadium.
By following this guide to travelling by train to the Emirates Stadium, you'll ensure a smooth and enjoyable journey to your destination.
Travelling by Bus
Identifying Your Bus Route
Taking a bus to the Emirates Stadium is a friendly and convenient option for visitors. Many bus routes service the area, making it accessible from various points in London. Some of the popular bus routes that pass near the Emirates Stadium include:
From Brixton: 73 minutes
From Victoria Bus Station, Westminster: 70 minutes
From Shepherd's Bush, Acton: 95 minutes
From Ikea, Neasden: 73 minutes
From North Middlesex University Hospital, Edmonton: 52 minutes
To find the best bus route for your journey, consider using a travel planner or a mobile app that provides step-by-step directions with real-time bus schedules and line arrival times.
Getting Off at the Right Stop
Once you've identified your bus route, pay attention to the stops and landmarks near the Emirates Stadium. London's comprehensive public transport network takes passengers within a few minutes' walk of the ground. Look for signs to help pedestrians navigate from the bus stops to the stadium.
To summarise, travelling to the Emirates Stadium by bus is a convenient and eco-friendly option. Identify the bus route that best suits your starting point and get off at the designated stop near the stadium. With clear signage to guide pedestrians, reaching the Emirates Stadium is simple and enjoyable.
Travelling by Car
Planning Your Trip
Travelling to the Emirates Stadium by car is possible, but supporters are strongly advised not to drive to the ground due to its location in a mainly residential area with an extensive Event Day Parking Scheme in operation. Public transportation is a more convenient option if possible. However, if you choose to drive, make sure you plan your trip ahead of time and be prepared for traffic and possible parking restrictions.
Finding a Parking Spot
Finding a parking spot near the Emirates Stadium can be challenging. Keep in mind that during match days and events, parking restrictions are put in place, and residential permit holders are prioritised. It is recommended to look for parking spaces farther away from the stadium, around tube stations or public parking facilities. Researching these options in advance will help you find a suitable place to park and make your trip to the stadium smoother.
Upon Arrival
Navigating the Stadium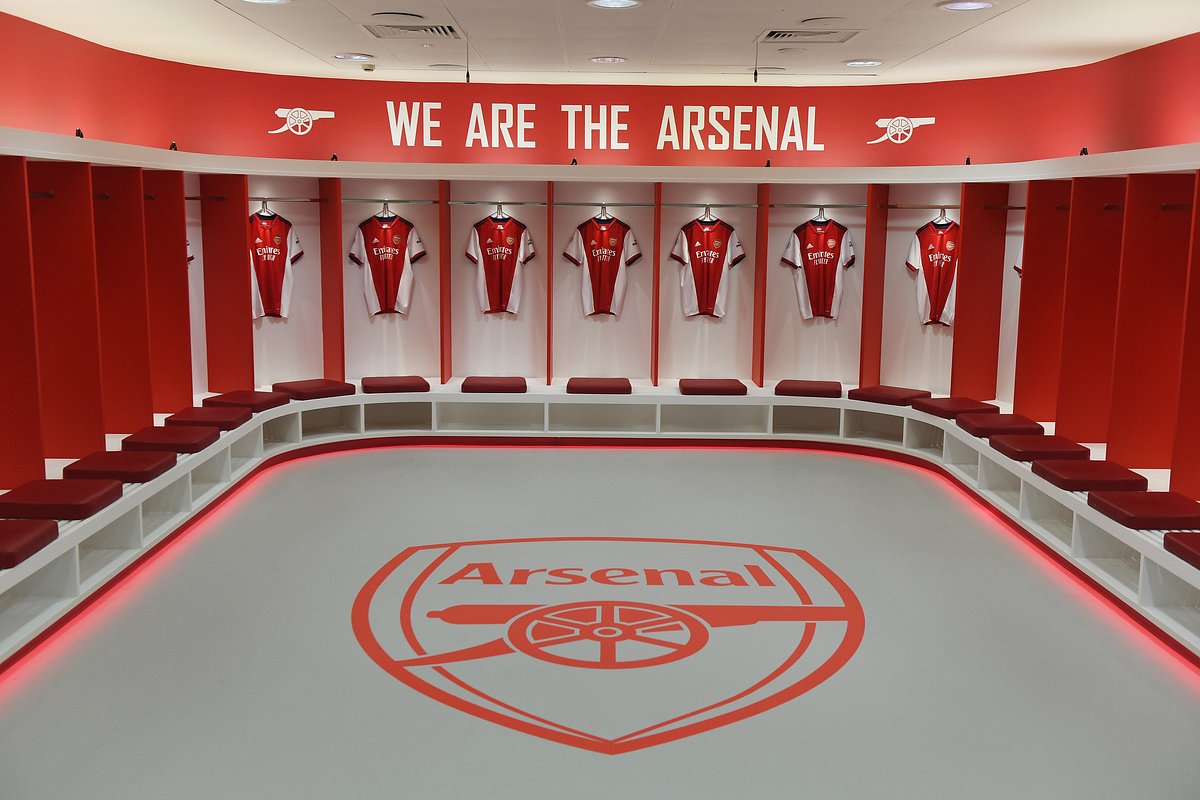 Upon arrival at the Emirates Stadium, one can easily find their way around, as the stadium has a colour coding system to signify different areas. It is well-connected to London's comprehensive public transport network, which brings you within a few minutes' walk of the ground. Clear signage helps pedestrians navigate from stations or bus stops to the stadium.
There are multiple access points to Emirates Stadium, such as the North Bank Bridge, Clock End Bridge, or the stairs by the Armoury megastore. If arriving from the Arsenal tube station, it's encouraged to use the Clock End Bridge by the Arsenal letters, as it's a short walk from the North Bank Bridge but often less crowded.
Finding Your Seat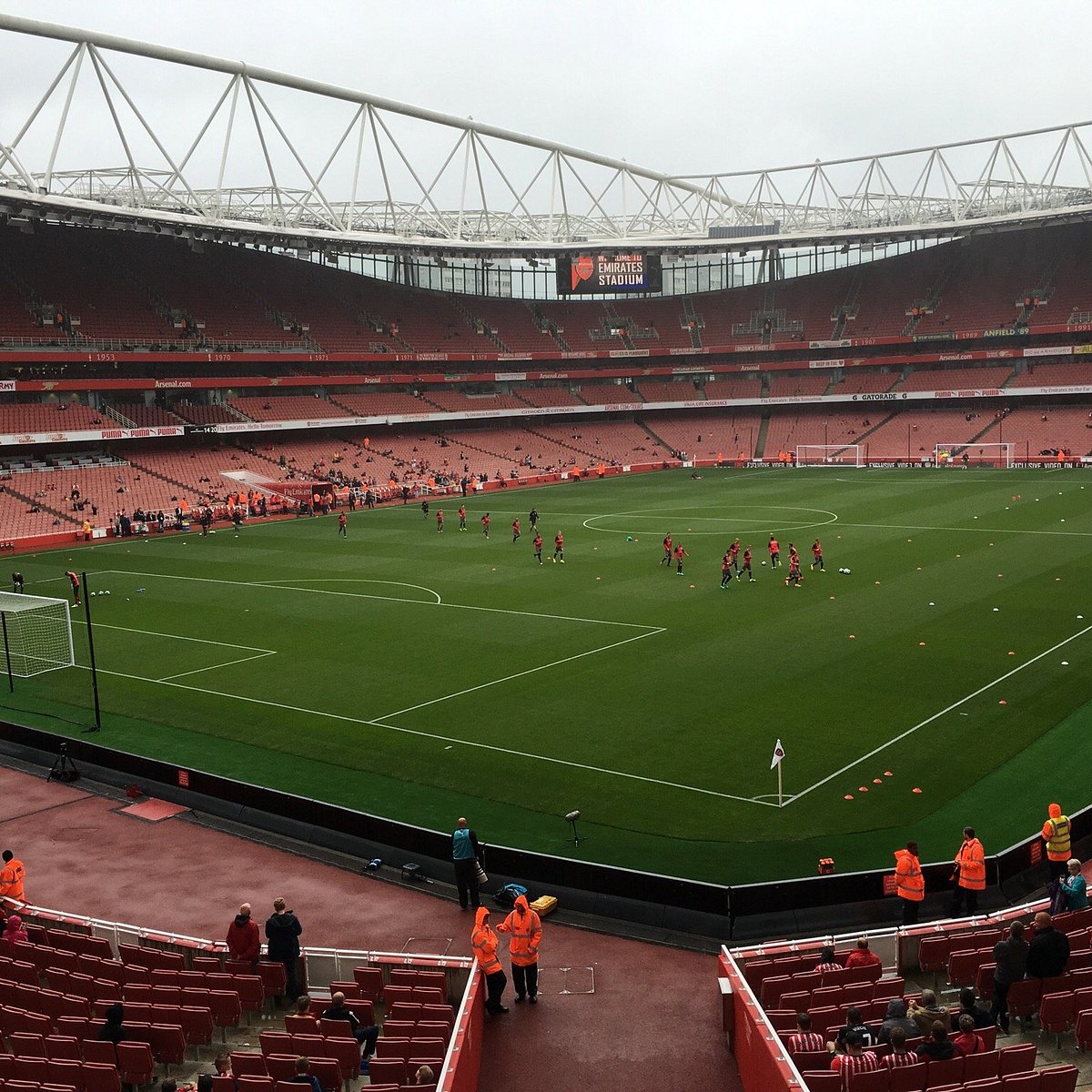 To find one's seat inside the stadium, simply refer to the ticket. The ticket will have important information such as the block number, row number, and seat number. Once inside the stadium, follow the colour-coded signage and helpful staff members will be available to assist with any queries or directions.
Keep in mind that different sections of the stadium may have different access points. It is recommended to plan ahead and familiarise oneself with the stadium layout to ensure a smooth and enjoyable matchday experience.
Additional Tips and Tricks
When travelling to Emirates Stadium, it's important to plan your journey ahead of time. Use London's extensive public transport network, which offers multiple routes to get you within walking distance of the stadium. Some options include taking the Underground, rail, or bus services.
Travelers should note that Holloway Road Underground Station is the closest to the stadium, but on match days, it's closed due to the high volume of passengers. Instead, opt for Finsbury Park or Highbury & Islington stations, which can still get quite busy, so it's advisable to arrive early.
The Emirates Stadium itself has a colour coding system to help you navigate different areas. Look for signs to make sure you're heading in the right direction. Additionally, visiting supporters may find the Visiting Supporters' Guide on Arsenal.com helpful, which offers specific information and tips for away fans.
To ensure a smooth and enjoyable experience at the stadium, consider these friendly suggestions:
Check the event schedule and arrive at least 2.5 hours before kick-off to enjoy the facilities and avoid any rush.
Familiarise yourself with the colour coding system at the stadium and follow the signs to reach your destination.
If you need step-free access, be aware that Holloway Road Underground Station doesn't provide it, whereas Finsbury Park does offer lifts for northbound and southbound platforms.
Don't forget that Arsenal Football Club has a comprehensive Matchday Guide available on their website with more detailed information if needed.
With these tips in mind, your trip to Emirates Stadium will be enjoyable, whether you're attending a match or participating in a tour of the grounds.