Stamford Bridge, home to Chelsea Football Club, is a popular destination for football fans and visitors alike. Situated on Fulham Road in London, it's accessible through various modes of transportation. This quick guide aims to help travellers choose the most convenient option so they can experience the excitement and atmosphere at this iconic stadium.
One of the most straightforward ways to reach Stamford Bridge is by using public transport. As matchday parking can be limited, fans and tourists are encouraged to take advantage of London's well-connected transport systems. The nearest tube station is Fulham Broadway on the District Line, whilst West Brompton and Imperial Wharf Overground stations are a 15-minute stroll away.
For those who prefer a leisurely walk, Stamford Bridge is easily accessible on foot from all directions. However, it's recommended to have a map handy, especially if you're unfamiliar with the area. As you plan your journey, keep in mind that different options may be more suitable depending on individual preferences and starting points.
Understanding Stamford Bridge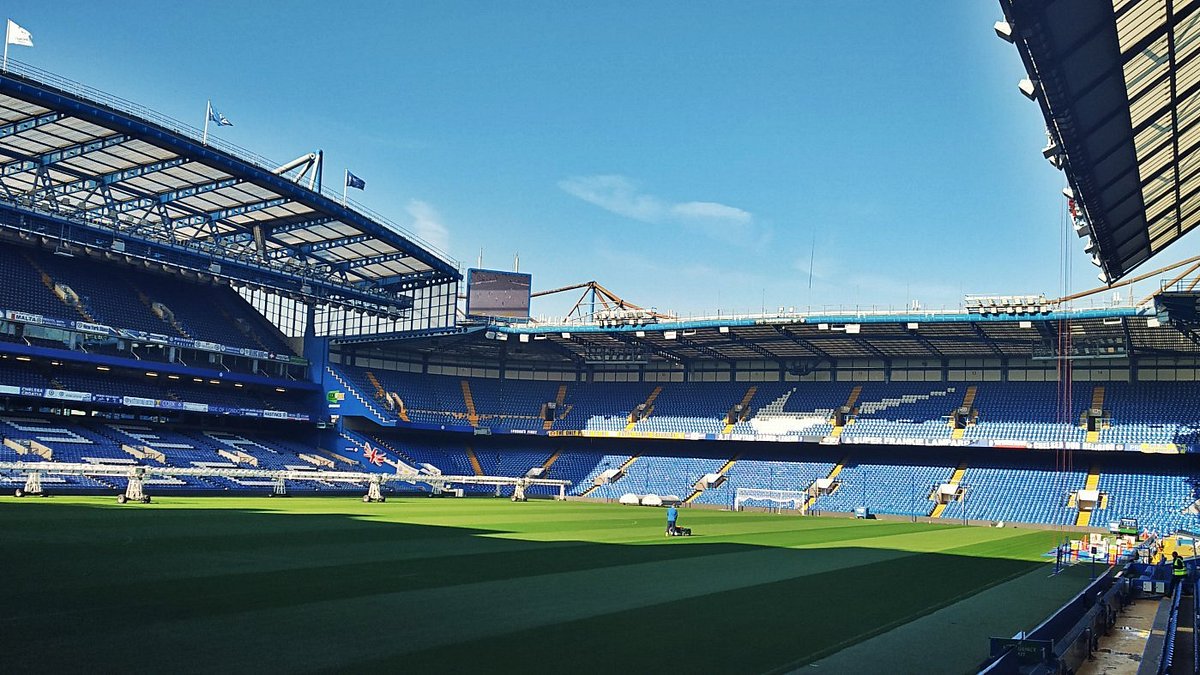 History
Stamford Bridge has a rich history as the home of Chelsea Football Club since its founding in 1905. The stadium has seen many memorable moments and has undergone several renovations over the years to keep up with modern standards and fan expectations.
Location
The stadium is situated in the London Borough of Hammersmith and Fulham, specifically on Fulham Road. It is within easy reach of central London and boasts excellent accessibility by public transport. The nearest tube station is Fulham Broadway on the District Line, which is just a short walk (less than five minutes) away from Stamford Bridge. Alternatively, there are numerous bus routes connecting the stadium with the centre of the city.
Capacity
Stamford Bridge currently has a capacity of around 41,000 spectators, making it one of the largest football stadiums in London. The seating areas are divided into four main stands: The Shed End, The Matthew Harding Stand, The East Stand, and The West Stand. Each stand offers a different view of the pitch and varying levels of comfort and amenities, catering to a diverse range of fans and their needs.
Placing Your Feet in London
Arriving by Plane
Travellers coming to London by plane will likely land at one of the city's major airports, such as Heathrow, Gatwick, or Stansted. From there, passengers can utilise various methods of transport like trains, buses, or taxi services to reach the city centre. It's highly recommended to check transport options in advance and pre-book if necessary, ensuring a smooth arrival experience in London.
Arriving by Train
Upon reaching London by train, visitors will likely arrive at one of the main railway stations such as London Euston, King's Cross, or Victoria. To get to the Stamford Bridge, passengers can take the District Line from any of these stations and disembark at Fulham Broadway. If changing at Earl's Court station, take a Wimbledon-bound tube. There are also two Overground stations near Stamford Bridge – West Brompton and Imperial Wharf, which are approximately a 15-minute walk from the stadium.
Local Transport
There are several local transport options available to reach Stamford Bridge once in London:
Tube: The nearest tube station to Stamford Bridge is Fulham Broadway on the District Line.
Bus: There are two bus stops outside the stadium on Fulham Road. Bus routes 14, 211, and 414 can be used to get to the stadium.
Walking: Stamford Bridge is accessible on foot from all directions. It's advisable to use a map or a navigation app for those not familiar with the area.
When planning a trip to Stamford Bridge, make sure to consider local public transport options and plan accordingly. It's valuable to check timetables and travel information in advance to avoid any unforeseen delays or issues while navigating London.
Finding Stamford Bridge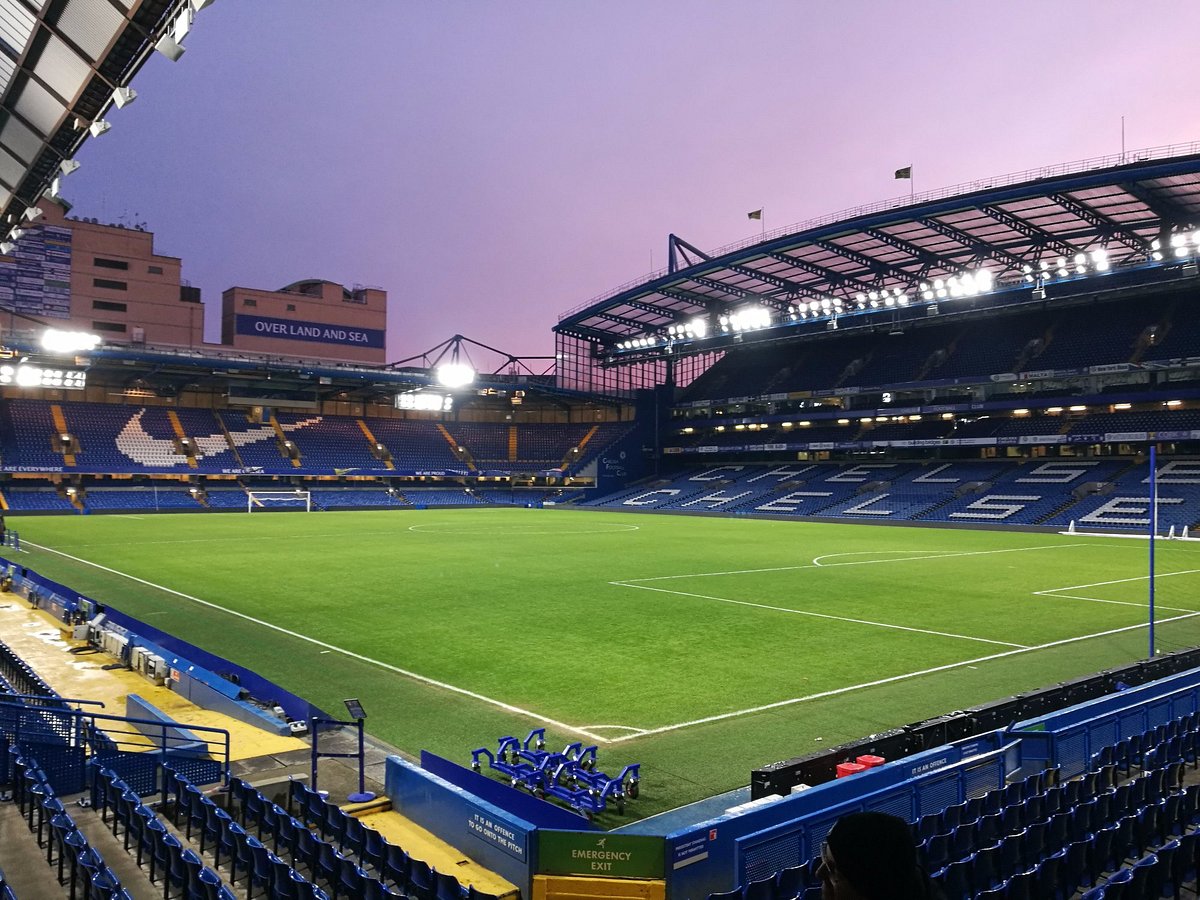 Stamford Bridge, the iconic home of Chelsea Football Club, is located in southwest London. In this section of our quick guide, we will explore different ways to reach the stadium from Central London and nearby attractions.
From Central London
If you're travelling from Central London, the best way to reach Stamford Bridge is by taking the Tube. Fulham Broadway Station on the District line is the closest station to the stadium and is less than a five-minute walk for most people.
Alternatively, you can catch a river boat which runs from Monday to Friday. The closest pier to Stamford Bridge is Chelsea Harbour, and boats that stop at this pier run between Putney Pier and Blackfriars Pier. The latest eastbound boat arrives at Chelsea Harbour around 6:20 pm, while the latest westbound boat arrives at 7:35 pm.
For those who prefer cycling, there are bike facilities around the area. However, we advise you to keep in mind matchday traffic.
From Nearby Attractions
Visiting Stamford Bridge from nearby attractions is quite straightforward. Here's how to get there from some popular spots:
Natural History Museum: One of London's popular attractions is the Natural History Museum, a 30-minute walk from Stamford Bridge. You can also take the bus number 14 or 211 from there.
Harrods: Harrods, the world-famous department store, is just a 25-minute bus ride away from the stadium. You can take bus number 414 or use the Tube, boarding at Knightsbridge Station and alighting at Fulham Broadway.
Remember to allow ample time for your journey, especially on matchdays when the transportation services might be busier than usual.
Enjoying a Match-Day Experience
Buying Tickets
It is essential to purchase your tickets in advance to watch a Chelsea match at Stamford Bridge. Check the official Chelsea Football Club website for the availability of tickets, prices, and requirements. Remember to comply with the club's policies, such as not wearing away club colours or openly supporting the opposition, as failure to do so may result in being refused entry or ejected from the stadium.
Stadium Tour
Stamford Bridge offers a fantastic stadium tour for fans who want to delve deeper into the club's history and see behind-the-scenes areas. The guided tour takes you through the players' tunnel, dressing rooms, press room, and much more. It lasts approximately one hour, and tickets can be purchased on the official Chelsea FC website. Ensure you book your tour in advance as the availability may be limited on match days.
Local Cuisine
While you're visiting Stamford Bridge, don't miss out on sampling some delicious local cuisine in the area. West London offers various dining options, from street-food stalls to fine dining restaurants. Here are a few recommendations:
The Chelsea Corner: A gastro pub offering a splendid menu of British and European dishes in a contemporary setting. Perfect for a pre-match meal or to simply relax with some drinks.
Cafe Brazil: If you fancy something exotic, try Cafe Brazil in Earl's Court, serving traditional Brazilian food in a lively atmosphere.
Stamford Bridge Kiosks: Don't worry if you don't have time to venture further; there are several kiosks within the stadium offering food and refreshments during the match.
Remember to plan your day accordingly, soak in the atmosphere and have a fantastic match day experience at Stamford Bridge.
Staying Overnight
Nearby Hotels
Staying overnight near Stamford Bridge offers a range of hotels to cater to various budgets and preferences. Some recommended options include:
Millennium & Copthorne Hotels at Chelsea Football Club: Located on-site, offering convenience for matchday visitors.
La Reserve Hotel: A 3-star hotel situated within walking distance to Stamford Bridge.
Ibis London Earls Court: A budget-friendly choice, just a short bus ride or walk away from the stadium.
All the options above provide comfortable accommodation and easy access to public transport, making it simple for guests to explore the rest of London.
Bed and Breakfast Options
For a more personalised and homely experience, consider staying at one of the many bed and breakfast establishments near Stamford Bridge:
The Malt House: A historic, cosy option with an on-site gastropub, just a 10-minute walk to the stadium.
The Captain Cook: A charming, boutique B&B close to public transport, providing a comfortable and friendly stay.
Fulham B&B: A family-run establishment located within a residential area, offering a quiet and tranquil retreat while still being close to Stamford Bridge.
These bed and breakfast options not only provide a warm and welcoming atmosphere, but also allow guests to experience the local neighbourhood and connect with fellow travellers.
Sightseeing Around Stamford Bridge
Nearby Tourist Attractions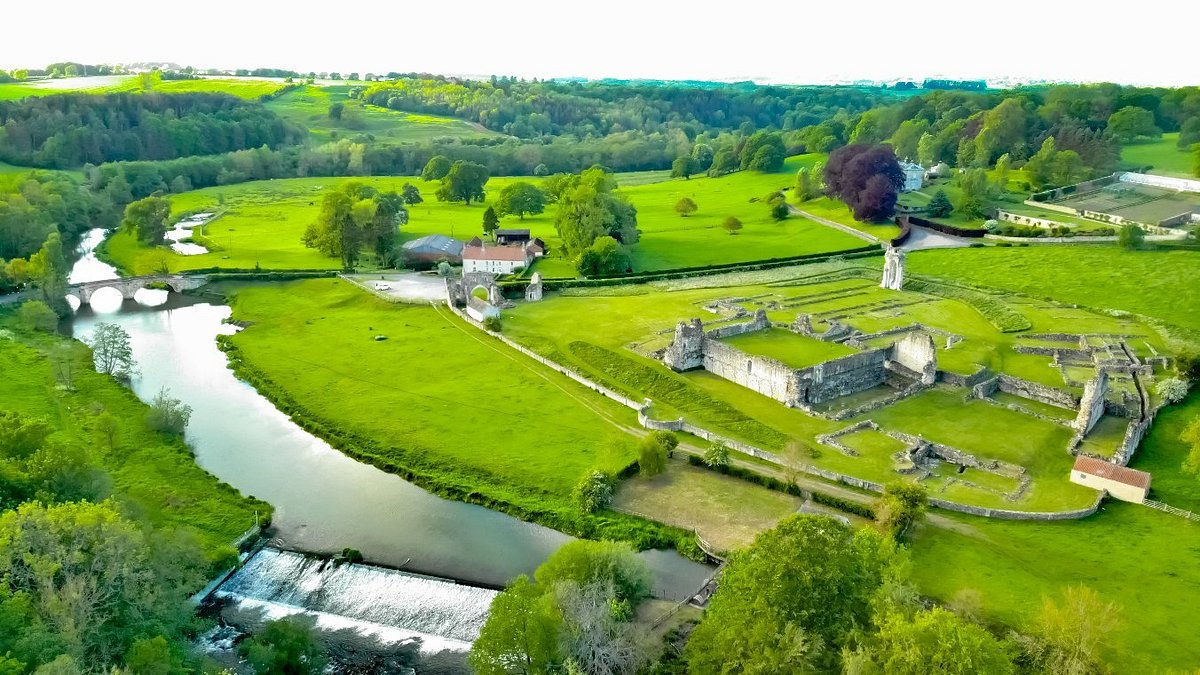 Stamford Bridge, a historic area with immense charm and appeal, offers visitors several nearby attractions to explore. One such highlight is the picturesque Kirkham Priory, a ruined 12th-century priory sprawled on the banks of the River Derwent. This beautiful site provides insights into England's monastic past and makes for an excellent day out.
Another noteworthy attraction is Stamford Bridge Battle Site, which holds historical significance from a decisive battle in 1066. The site features informative plaques, offering visitors an opportunity to learn more about this pivotal moment in British history.
For those seeking natural beauty and enchanting surroundings, the nearby Northwood Trail – England's Fairy Sanctuary is a magical place to visit. The trail in York offers a unique experience for families as it combines nature, art, and interactive fairy houses.
Shopping District
Shopping enthusiasts will also find plenty of options near Stamford Bridge to indulge in some retail therapy. The Balloon Tree in Gate Helmsley is not only a fantastic farm shop but also a popular tourist spot, boasting a wide range of local produce, gifts, and a lovely outdoor space to enjoy.
For a more traditional shopping experience, visitors can head to nearby York, where they'll find an array of shops and markets. From vintage finds, high-street names and independent retailers, the shopping scene near Stamford Bridge is sure to appeal to a variety of tastes and budgets.