London, a city steeped in history and culture, is also home to some of the most iconic stadiums in sports. These stadiums have witnessed countless thrilling matches and momentous sporting events, shaping the city's sporting landscape and leaving an indelible mark on the hearts of fans. From football to rugby, London boasts a variety of stadiums, each with its own unique charm and atmosphere.
The largest, Wembley Stadium, has a seating capacity of 90,000 and serves as the national stadium of England. It is the home of the English Football Association and hosts numerous high-profile events, including FA Cup finals, international football matches and major concerts. On the other end of the spectrum, smaller stadiums like The Hive Stadium, with a capacity of just 5,176, offer an altogether more intimate experience, where fans can get up close and personal with the action.
In total, there are over 20 stadiums in the greater London area. With such a diverse range of venues, each offering a distinct experience, there is no doubt that visiting these iconic stadiums should be on the bucket list of any sports enthusiast or avid traveler. While they vary in size and purpose, they all share the ability to unite people through the thrill of competition and the love of the game.
History of Stadiums in London
Evolution over Time
London has always been a hub for sports and has seen a significant evolution in its stadiums over time. Early on, stadiums like Wembley Stadium were built in 1923 as a symbol of national pride, designed by John Simpson and Maxwell Ayrton, and constructed by Sir Robert McAlpine in just 300 days at a cost of £750,000. Since then, several more stadiums have been established and redeveloped to accommodate London's growing love for football and various other sports.
Another major stadium in London is the London Stadium, which began construction in May 2008 and was completed in March 2011, reportedly on time and under budget. Initially, it was the main venue for the 2012 Olympic Games, but it was later redeveloped to become the home stadium for West Ham United in 2016.
Significant Events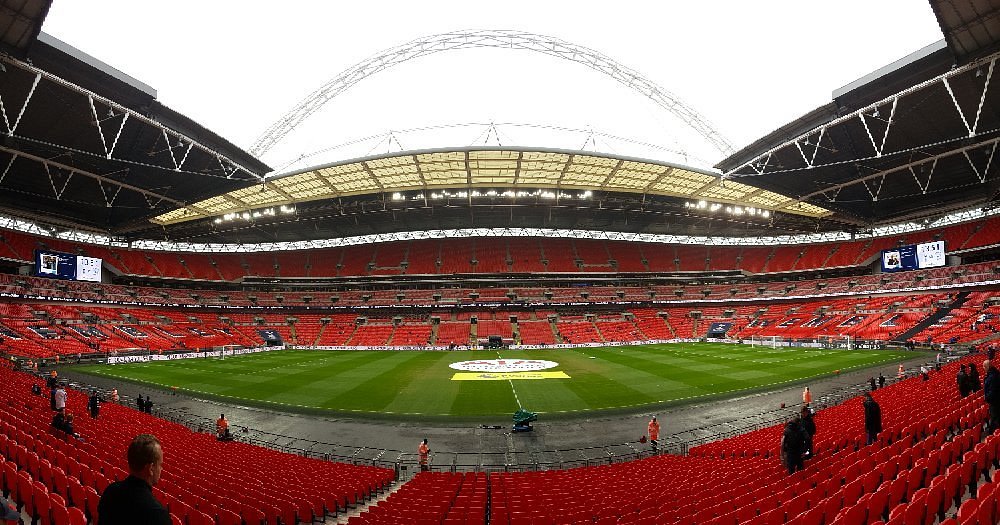 London's stadiums have played host to numerous memorable events over the years. One noteworthy event at Wembley Stadium was the 1966 FIFA World Cup Final, where England defeated West Germany, giving the country its first and only World Cup title to date. In recent times, Wembley has also served as the venue for major music concerts, NFL games, and other high-profile sporting events.
London Stadium also has its share of historic moments, having hosted the 2012 Olympic and Paralympic Games, which showcased the world's top athletes and drew millions of fans to London. The stadium has since become a multi-purpose venue hosting concerts, football matches, and athletic events, making it an integral part of London's sporting landscape.
Famous Stadiums in London
London is home to some of the most iconic stadiums in the world. In this section, we will explore a few of these famous stadiums, including Wembley Stadium, Emirates Stadium, Stamford Bridge, and London Stadium.
Wembley Stadium
Wembley Stadium, with a capacity of 90,000 spectators, is the national stadium of England and one of the world's most famous venues. It is home to the English Football Association (The FA) and hosts major domestic and international football matches, including the FA Cup Final and England's home games. Wembley Stadium is also a popular destination for concerts and other large events.
Some key features of Wembley Stadium include:
A partially retractable roof
The iconic Wembley Arch, which stands 133 meters tall
Emirates Stadium
Emirates Stadium is the home of Arsenal Football Club and has a capacity of 60,704 spectators. Opened in 2006, it is one of the most modern football stadiums in Europe. The stadium offers a great football experience, with outstanding facilities and excellent transport links.
Here are some highlights of the Emirates Stadium:
Unique bowl-shaped design
A wide variety of hospitality options
Stamford Bridge
Stamford Bridge is home to Chelsea Football Club and can accommodate 41,798 spectators. Founded in 1877, Stamford Bridge is rich in history and has been the club's home since its inception. Over the years, the stadium has undergone several renovations to keep up with modern standards.
Some notable features of Stamford Bridge include:
The Chelsea FC Museum, showcasing the club's history
A range of premium hospitality options
London Stadium
London Stadium, which has a capacity of 66,000, is the main facility for the 2012 Olympic Games and serves as the home stadium for West Ham United Football Club. It also hosts concerts and other events, making it a versatile and iconic London venue.
Key facts about London Stadium:
Amazing views from inside the stadium due to its unique design
The ability to reconfigure seating arrangements for different types of events
Stadium Features and Amenities
London boasts numerous stadium offerings with a diverse array of features and amenities. In this section, we'll focus on three key aspects: seating capacity and arrangements, technological advancements, and accessibility and transportation.
Seating Capacity and Arrangements
London stadiums have a wide range of seating capacities to provide an excellent viewing experience for fans in attendance. For example:
Wembley Stadium: The largest stadium in London, with a seating capacity of 90,000.
Twickenham Stadium: The largest dedicated rugby union stadium, accommodating 82,000 spectators.
Stamford Bridge: Home to Chelsea Football Club, seating nearly 41,000 people.
These stadiums also feature a variety of seating arrangements, including sections for families, special areas for wheelchair users, and hospitality lounges.
Technological Advancements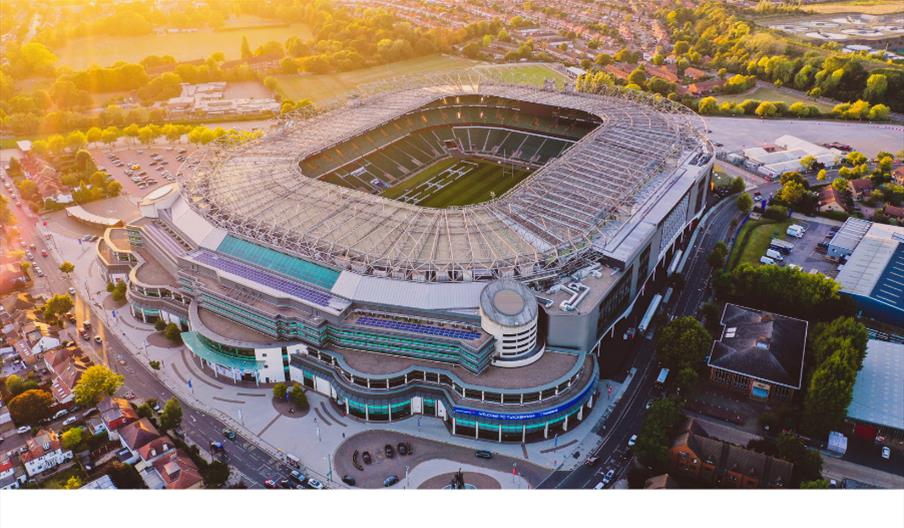 Many London stadiums have embraced technology to enhance the fan experience:
High-speed Wi-Fi: Ensuring that fans stay connected to social media and live updates during games.
Giant LED screens: Delivering clear and up-close views of the action from every angle or instant replays.
Mobile ticketing and cashless payments: Streamlining the entry process and in-stadium purchases for a more seamless experience.
Accessibility and Transportation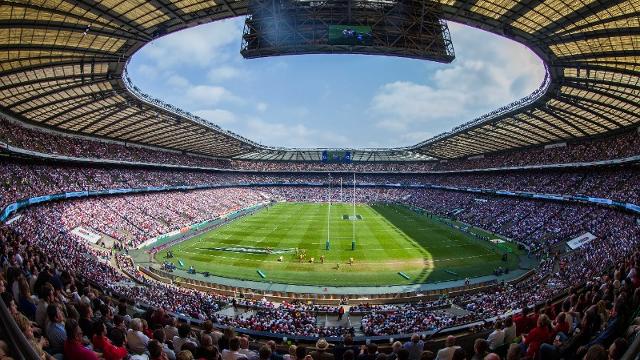 A major consideration for stadium goers is ease of access and transportation options. London stadiums typically have excellent transport links, such as nearby subway stations or bus stops. Additionally, many stadiums offer public transportation route information and travel tips on their websites.
Moreover, London stadiums prioritize accessibility for visitors with disabilities, providing services such as:
Wheelchair viewing spaces: Designated areas for wheelchair users with an unobstructed view of the arena.
Assistive listening devices: Available for individuals with hearing impairments.
Accessible parking: Spots reserved exclusively for visitors with disabilities.
These features ensure that every fan can enjoy the exciting action in London stadiums, regardless of their physical abilities or mode of transportation.
Future Developments and Expansions
Planned Stadium Projects
In the upcoming years, London is set to witness some significant stadium expansions and new constructions. A few notable projects include:
Chelsea FC: Although currently on hold, the Stamford Bridge expansion project has valid planning permission for a few more months. The club needs to make a decision soon to get things started (source).
West Ham United: The London Stadium is set to increase its capacity from the current 60,000 to 62,500. The work is expected to be completed before the 2022/23 season, making it the second-largest venue in the league, after Old Trafford (source).
Impact on Local Communities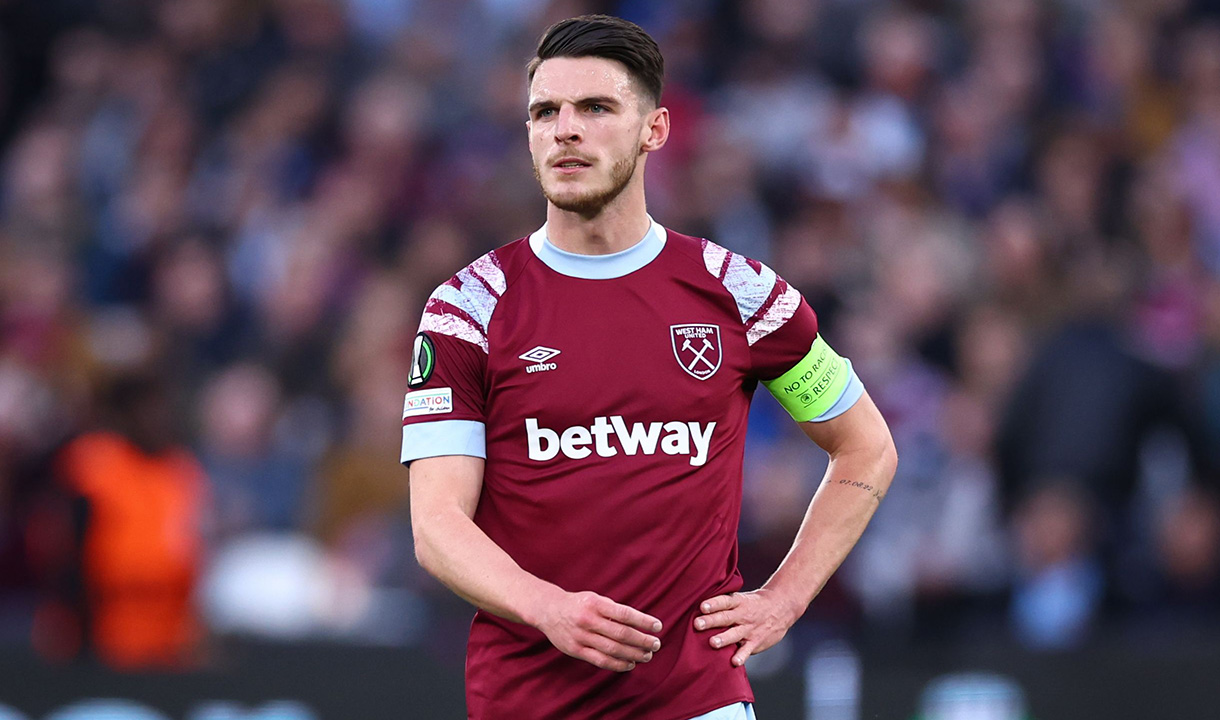 The stadium projects in London will have varying impacts on local communities, as detailed below:
Economic Growth: The expansion and construction of new stadiums can boost the local economy by creating jobs, attracting tourists, and fostering business development around the stadiums.
Traffic and Transportation: Stadium projects can result in increased traffic and demand for public transportation around match days. This may lead to congestion on roads and public transport systems, which can be a concern for local residents. On the other hand, these developments might also lead to improved transport infrastructure and better connectivity.
Environment and Sustainability: As stadiums are designed to withstand extreme environmental conditions, they may include sustainable features and environmentally-friendly practices. However, it is important for developers to consider the local ecosystem and manage resources responsibly during construction to minimize the impact on the environment.
To ensure that these stadium projects benefit the community, it is crucial for developers, local authorities, and residents to work together and address any concerns that may arise during the construction and operation phases.
James is a big time NBA Golden State follower, who makes sure to catch games when he's in the area. He likes to follow International Soccer, with an interest in small town soccer club, Blackburn Rovers located in the North on the UK.