Are you an avid Arizona Cardinals football fan eager to attend a game? Look no further; this article has got you covered. With a multitude of ticket purchasing options available, it's essential to know the best places to secure those coveted seats, whether it's for a regular season matchup or an exciting playoff showdown.
One option to consider is buying directly from the official NFL channel, such as Ticketmaster. As the official resale marketplace of the NFL, Ticketmaster ensures a secure and reliable transaction. If you're looking for a broader range of ticket possibilities, SeatGeek offers a user-friendly platform with tickets for specific games, along with tailgate party options, and prices to fit every budget.
Another site to add to the list of reliable sources is StubHub. Here, you can find Arizona Cardinals tickets for all home games and even last-minute options, as they are an authorized ticket marketplace. With these resources in hand, you're now better equipped to watch your favorite team in action. Remember to always read the fine print and verify the policies before making any purchase – then, enjoy the game!
Official Arizona Cardinals Website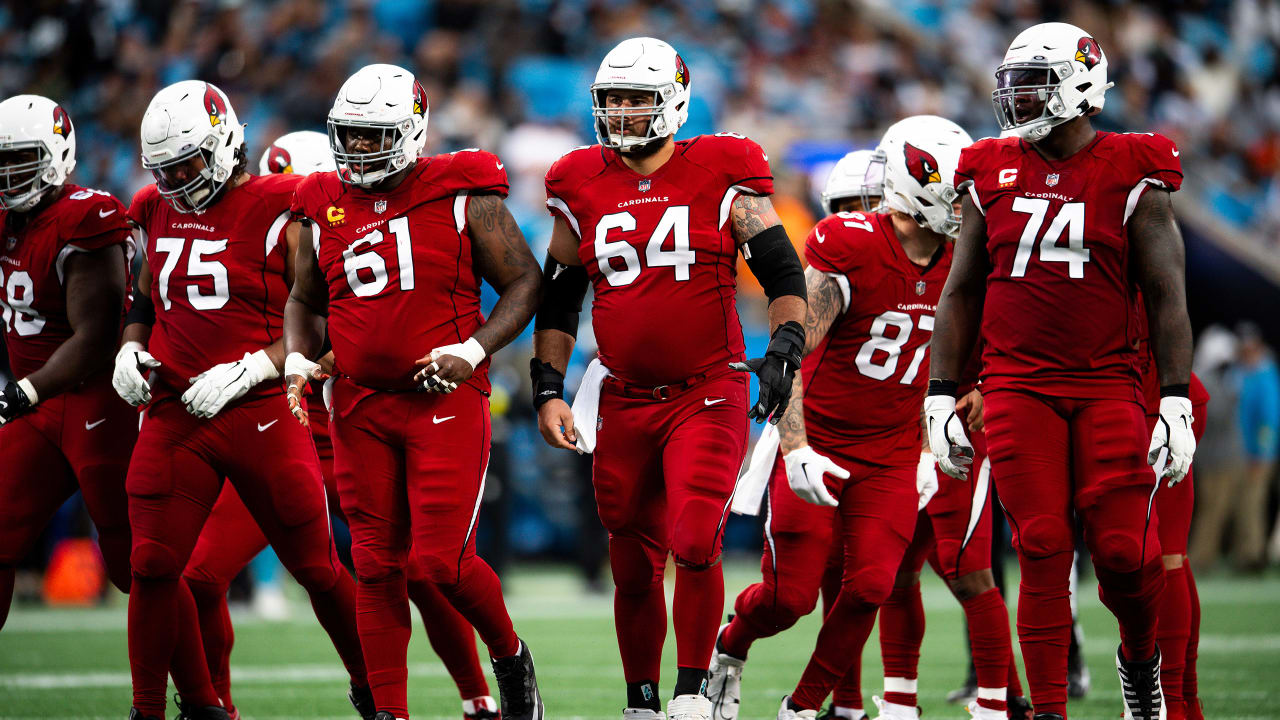 The Official Arizona Cardinals Website is your go-to source for purchasing Arizona Cardinals tickets. Fans can access the website at azcardinals.com or through their Ticketmaster page, which is the official resale marketplace of the NFL. This ensures that you are getting authentic tickets and a secure purchasing experience.
One of the advantages of buying from the official website is the direct access to information about upcoming games, events, and promotions. This helps you to easily plan for the right match and make sure that you are up to date with any changes in the schedule.
Some of the available options on the website include single-game tickets, season tickets, and group tickets. Fans who are interested in experiencing an amazing game day atmosphere can also request more information on the website by clicking on the "Request More Info" option.
Moreover, purchasing from the official website gives you access to a variety of ticket prices and seating options, ensuring that you can find the perfect ticket that fits your needs and budget. Keep in mind, however, that the State Farm Stadium does not currently offer General Admission or Standing Room Only tickets.
Additionally, fans who prefer to buy their tickets over the phone can do so by calling 888-740-0221. Alternatively, you can also purchase the tickets in person by visiting the State Farm Stadium Box Office.
NFL Ticket Exchange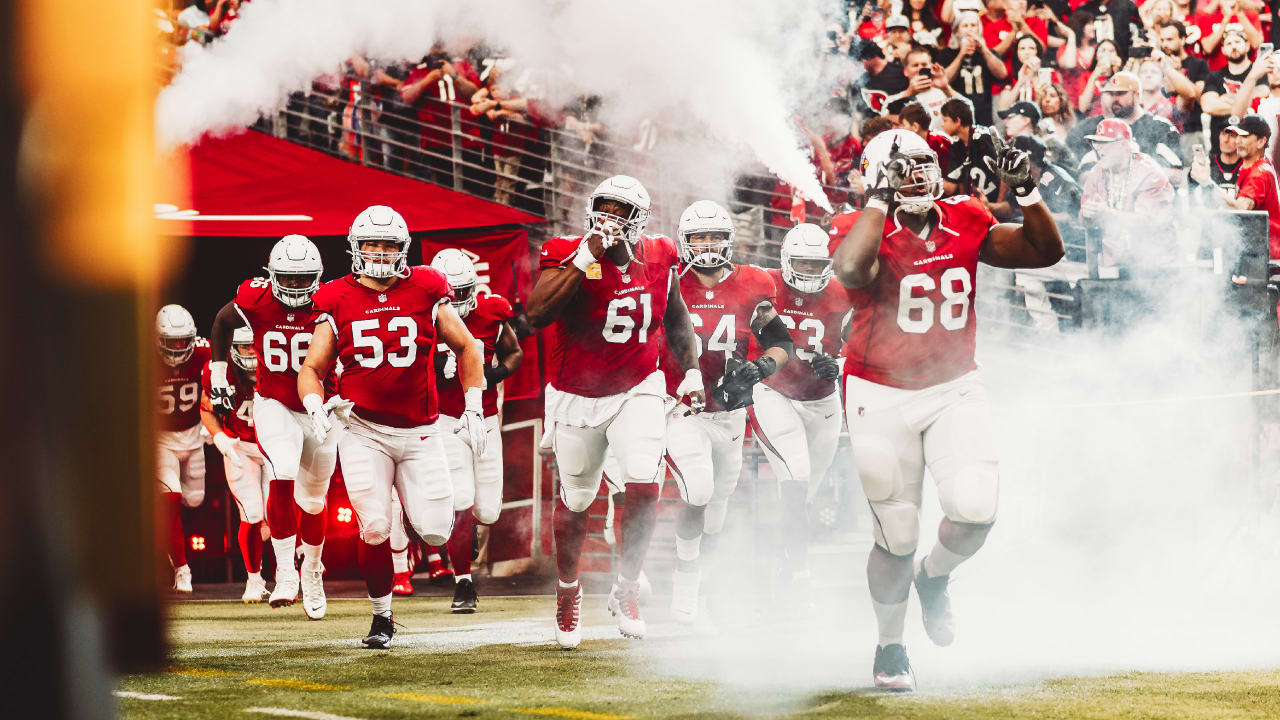 The NFL Ticket Exchange is a reliable and convenient platform for fans to buy and sell tickets to Arizona Cardinals games. This is an official marketplace powered by Ticketmaster, which ensures a safe and secure transaction process.
One of the benefits of using the NFL Ticket Exchange is the guaranteed authenticity of the tickets. Since the platform is affiliated with the league itself, fans can be confident that they are purchasing legitimate tickets. Additionally, the service offers electronic ticket delivery, allowing for an easy and hassle-free experience for fans.
Another advantage of using the NFL Ticket Exchange is the availability of a wide range of tickets for different seating options and price points. Fans can find tickets that suit their preferences and budget, ensuring that everyone has an opportunity to enjoy the game live.
A noteworthy feature of the NFL Ticket Exchange is the option to sell tickets as well. This is particularly useful for season ticket holders who may not be able to attend every game, or for fans who have extra tickets and want to share their love of the game with others.
In summary, the NFL Ticket Exchange is a valuable resource for Arizona Cardinals fans looking to buy or sell tickets. With a friendly user interface, secure transactions, and guaranteed ticket authenticity, this platform makes attending games an even more enjoyable experience.
Vivid Seats
Vivid Seats is a well-known platform for purchasing Arizona Cardinals tickets. They offer a simple and user-friendly system that allows fans to find and buy tickets for their desired games. With a variety of options to choose from, Vivid Seats caters to a wide range of preferences and budgets.
When browsing for tickets on Vivid Seats, fans will find deals for several upcoming Cardinals games. Some of these matchups include games against the New York Giants, Dallas Cowboys, and San Francisco 49ers, just to name a few. Ticket prices will vary depending on the specific game, seating location, and availability.
In addition, Vivid Seats offers season ticket options for die-hard Cardinals fans who want to attend all of their home games. By purchasing a season ticket package, customers can secure their spot at State Farm Stadium throughout the regular season and even save some money in the long run.
One of the perks of shopping for tickets on Vivid Seats is the responsive customer service team, which is typically available to answer any questions regarding ticket purchases. They are dedicated to providing a seamless and enjoyable experience for all customers.
To sum up, Vivid Seats proves to be a reliable source for purchasing Arizona Cardinals tickets. With its vast selection of games and seating options, football fans can easily find the perfect match to enjoy a thrilling game at the State Farm Stadium.
StubHub
StubHub is a popular and reliable platform for buying Arizona Cardinals tickets. It provides an easy-to-use interface where fans can search for available tickets, compare prices, and choose their desired seats. In addition to regular season games, users can also find preseason and playoff tickets, making StubHub a one-stop destination for Cardinals fans.
With a large inventory of tickets and the option to purchase from both professional resellers and individuals, StubHub provides users with the flexibility to find the perfect seats at various price points. Moreover, the platform offers a trustworthy experience as it guarantees the authenticity of all tickets.
In the event that a game is sold out, StubHub often showcases tickets from secondary sources, meaning there is still a chance to grab a seat at the match. The platform also displays a countdown of remaining tickets, so buyers can quickly make decisions on whether to purchase or not.
StubHub's customer service is also notable, providing support and assistance throughout the entire ticket-buying process. They offer a dedicated helpline and a comprehensive Help Center to address any concerns or issues that may arise.
In summary, StubHub is a convenient, user-friendly platform for securing Arizona Cardinals tickets. With its expanded inventory, user-oriented features, and reliable customer service, StubHub has earned its reputation as a valuable resource for Cardinals fans.
TicketMaster
TicketMaster is a popular and reliable platform for purchasing tickets to various events, including Arizona Cardinals games. They have a user-friendly interface, which makes it easy for fans to find and purchase tickets for their desired games.
One of the benefits of using TicketMaster is that it serves as the official resale marketplace of the NFL. This means that all tickets sold on their platform are verified and guaranteed to be genuine. Additionally, TicketMaster offers a range of seating options to suit any budget and seating preference.
Moreover, TicketMaster provides flexibility with ticket delivery options. Fans can choose between receiving physical tickets, digital tickets, or mobile tickets through the TicketMaster app. This allows for a streamlined, secure, and convenient experience.
In summary, TicketMaster offers a comprehensive and trustworthy platform for fans looking to purchase Arizona Cardinals tickets. Their website and app provide easy access to a wide range of games and seating options, along with verified and secure ticket transactions.
SeatGeek
SeatGeek is a popular platform for purchasing Arizona Cardinals tickets. As the official ticketing partner, SeatGeek offers a user-friendly experience for both season ticket holders and those looking to purchase individual game tickets.
When using SeatGeek, managing your tickets is simple and convenient. With just a few taps, you can view and send tickets to friends. Access tickets through the Arizona Cardinals app, the SeatGeek app, AZCardinals.com, or SeatGeek.com—all designed with the same intuitive experience.
Purchasing tickets is easy on SeatGeek. You can buy Arizona Cardinals tickets online at azcardinals.com or SeatGeek.com, by phone at 888-740-0221, or at the State Farm Stadium Box Office. Operating hours for the ticket office are Monday through Friday from 10:00 am – 6:00 pm and Saturday: 10:00 am – 2:30 pm (MST).
Ticket prices for Cardinals games may vary, and one can find tickets starting from around $69 for certain games. For example, Arizona Cardinals vs. Washington Commanders game on Sep 10th at FedExField in Landover, MD has tickets starting from $69. Another option to consider is the Cardinals Tailgate Party at Heritage Pavilion for New York Giants vs. Arizona Cardinals on Sep 17th at State Farm Stadium in Glendale, AZ.
Keep in mind that SeatGeek offers safe and secure transactions as well as an easy-to-use platform. With SeatGeek, your Arizona Cardinals ticket buying experience will be hassle-free and enjoyable.
Local Ticket Shops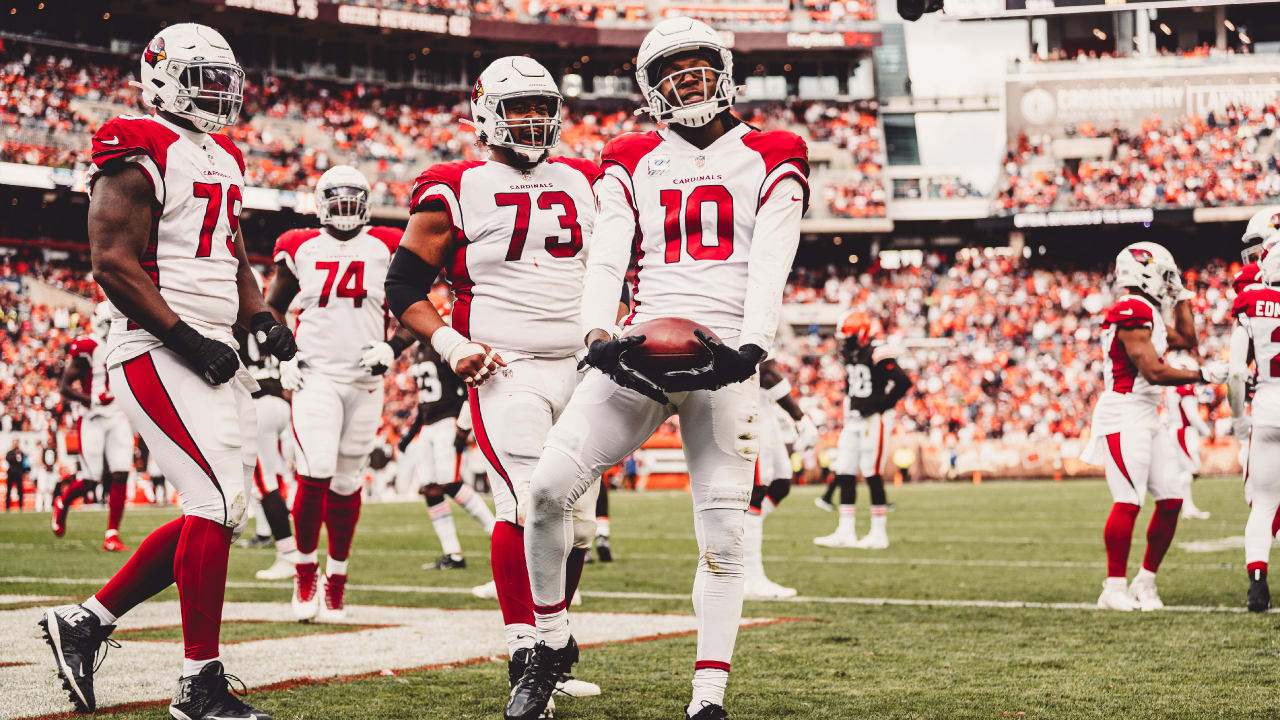 Phoenix Ticket Office
One of the best places to buy Arizona Cardinals tickets is at the team's official primary ticket provider. The Phoenix Ticket Office is located at the State Farm Stadium. Fans can buy tickets by visiting the office in person or contacting them through their phone number, 888-740-0221.
Purchasing tickets directly from the Arizona Cardinals offers several benefits to the fans. It ensures authenticity and provides access to exclusive promotions and events. The office is open during regular business hours and offers a variety of ticket options.
For those who prefer buying tickets online, the official websites, azcardinals.com and SeatGeek.com, are excellent options. These platforms offer seamless navigation and user-friendly interfaces, making it easy to search for the preferred games and seats.
Another reliable source of Arizona Cardinals tickets is Ticketmaster, the official resale marketplace of the NFL. Fans can access Ticketmaster.com to find available tickets for upcoming games, posted by other fans. However, it is important to remember that resale prices may vary on these platforms due to demand.
For budget-conscious fans seeking affordable options, TicketIQ offers fee-free Arizona Cardinals tickets with a Refund Guarantee. If an event gets canceled or deemed unfit for fans to attend, TicketIQ ensures a refund within a 15-day window.
In summary, there are various ways to buy Arizona Cardinals tickets, whether through the Phoenix Ticket Office directly or online platforms. Make sure to choose the option that best suits your needs and enjoy cheering for your favorite team!
Online Marketplaces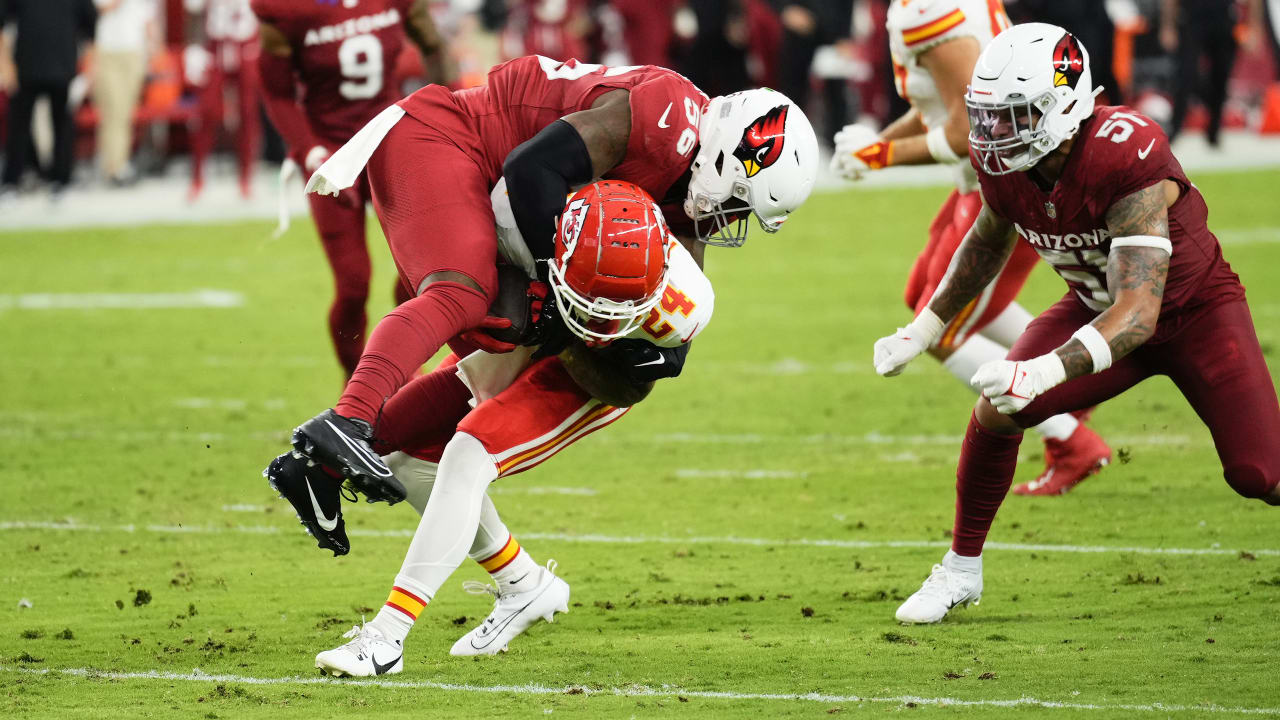 One popular option for purchasing Arizona Cardinals tickets is through online marketplaces. These platforms offer a user-friendly experience and often provide a variety of tickets to choose from.
eBay
eBay is a well-known online marketplace where buyers can find a variety of items, including sports tickets. Arizona Cardinals fans can search for tickets on eBay by typing in specific game dates or exploring general listings for Cardinals games. Keep in mind that purchasing tickets through eBay might involve bidding against other buyers, and the final price could be higher than the initial listing price. However, the platform also allows for options like "Buy It Now," where a set price is available for immediate purchase. To ensure a smooth transaction, make sure to review the seller's feedback ratings and history.
Craigslist
Another option for finding Arizona Cardinals tickets is through Craigslist. This online classifieds platform is localized, so be sure to choose the appropriate city or region to find relevant ticket listings. When browsing for tickets on Craigslist, keep in mind that the platform operates primarily on a first-come, first-served basis, as listings are typically removed once the tickets have been sold.
It's essential to exercise caution when purchasing tickets through Craigslist, as there are no safety measures in place to guarantee the tickets' authenticity or the seller's reliability. Always request pictures of the tickets, including any barcodes or holograms, and avoid wiring money or paying through non-secure methods. If possible, arrange to meet the seller in person at a public location to complete the transaction.
Both eBay and Craigslist provide options for Arizona Cardinals fans seeking tickets, but it's important to approach these transactions with care and attentiveness to ensure a successful and enjoyable game day experience.
Fan Resale Options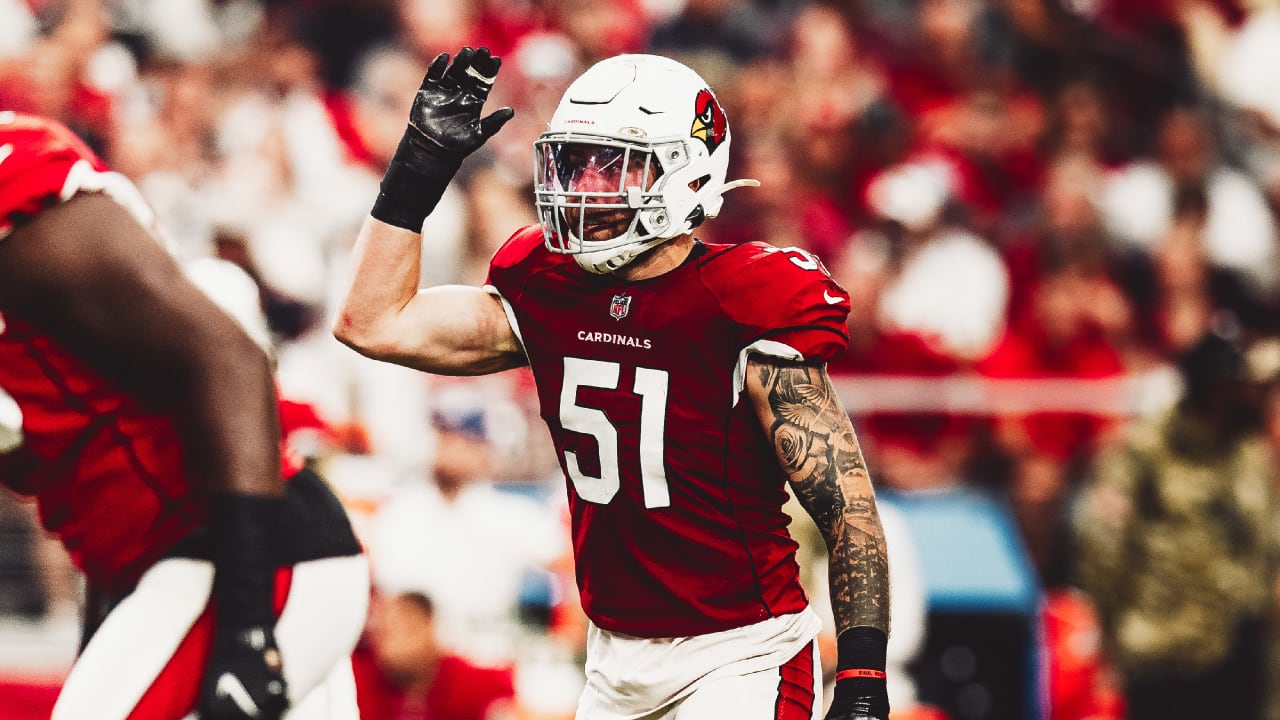 There are several fan resale options available for those seeking to purchase Arizona Cardinals tickets. One popular platform is Ticketmaster. As the official resale marketplace of the NFL, Ticketmaster provides a secure and reliable way to buy and sell Cardinals tickets.
Another fan-to-fan ticketing marketplace that offers a secure experience is TicketExchange by Ticketmaster. This platform is endorsed by major sports leagues such as NHL, NBA, and WNBA. It also includes the US Open and college sports events like College Football Playoffs. Verified tickets are guaranteed, ensuring fans can enjoy their live event with peace of mind.
TicketIQ is another option for finding Arizona Cardinals tickets on the secondary market. The platform provides fee-free tickets, which come with a refund guarantee. This means that buyers can save on fees and have the assurance of getting a refund in case of event cancellations or other unforeseen circumstances.
TiqAssist is a resource you can use when looking into Arizona Cardinals season tickets resale. They recommend listing tickets for sale during schedule release or the start of NFL training camps in late July. This is when demand peaks, and fans are looking to secure their spot in the stadium for big games.
Lastly, StubHub offers a wide range of Arizona Cardinals tickets, including season packages. With events listed for all locations, fans can find tickets to their preferred games and have a hassle-free purchase experience.
Remember, while exploring fan resale options, always opt for platforms that offer a secure, reliable, and enjoyable experience.
Gameday Box Office Purchases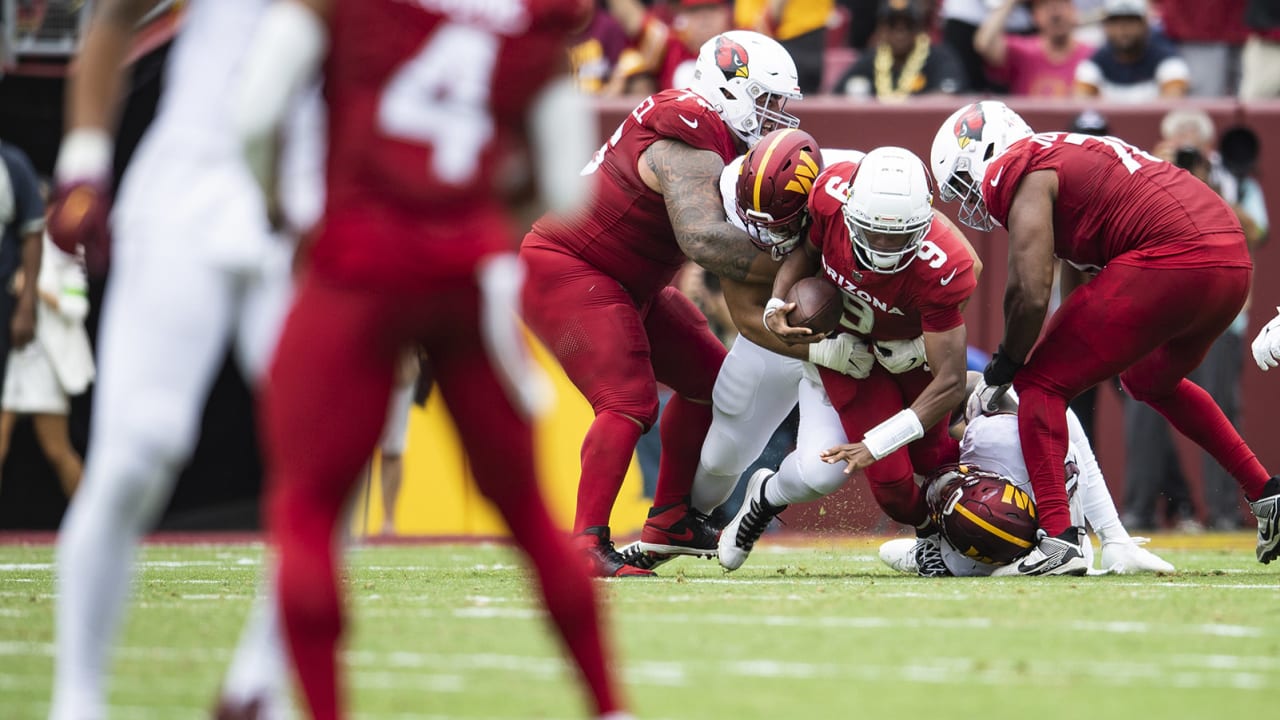 Purchasing Arizona Cardinals tickets on gameday is a fantastic way to experience the excitement of the game. The State Farm Stadium Ticket Office, located near Gate 2 (Northeast corner of the stadium campus), is open on game days for such purchases. Fans can buy their tickets in person, ensuring a hassle-free and friendly transaction.
During regular working days, the ticket office is open Monday through Friday from 10AM to 6PM. Their customer service representatives are knowledgeable and will help you find the best seats available to attend the game. In addition to primary ticket sales, State Farm Stadium Ticket Office also provides support for any ticket-related questions or issues you might encounter.
For fans who prefer purchasing tickets online, there are multiple options available as well. The official website (azcardinals.com) and SeatGeek, the Official Primary Ticketing Provider of the Arizona Cardinals, offer a convenient and secure platform for buying tickets. Additionally, you can call 888-740-0221 to buy tickets over the phone.
Keep in mind that ticket prices may vary depending on seat location, availability, and the demand for a specific game. Be sure to compare prices on different platforms to find the best deal suitable for your budget. Remember, while purchasing tickets on gameday is a fun way to experience the atmosphere and excitement of an Arizona Cardinals game, planning ahead and buying tickets in advance may provide more seating options and better deals.
Season Tickets
The Arizona Cardinals season tickets for 2023 are now available for purchase. Fans can expect an action-packed home schedule with exciting matchups featuring some of the NFL's top talents. Notable games include visits from Saquon Barkley and the New York Giants, Lamar Jackson and the Ravens, Dak Prescott and the Dallas Cowboys, Joe Burrow and the Bengals, as well as the up-and-coming Atlanta Falcons.
Buying season tickets offers the advantage of securing a spot for all the home games during the season, guaranteeing a consistent and enjoyable game-day experience. Furthermore, season ticket holders often benefit from exclusive perks, such as access to pre-sales for other events and the opportunity to participate in exclusive team events or promotions.
Fans looking to purchase Arizona Cardinals season tickets can do so through the Arizona Cardinals Season Ticket Home or by going to Ticketmaster, the official resale marketplace of the NFL. Additionally, platforms like SeatGeek provide a vast selection of tickets for individual games and special events, such as tailgate parties for Arizona Cardinals fans.
It is essential for fans to consider the various seat options available at the State Farm Stadium in Glendale, AZ when purchasing their season tickets. Utilizing the 3D Seat Preview tool on the Arizona Cardinals Season Ticket Home can help fans make an informed decision on their ideal seating arrangements.
In conclusion, Arizona Cardinals enthusiasts can explore different platforms to acquire their season tickets and ensure they don't miss a single moment of the thrilling 2023 home games.
Considerations When Buying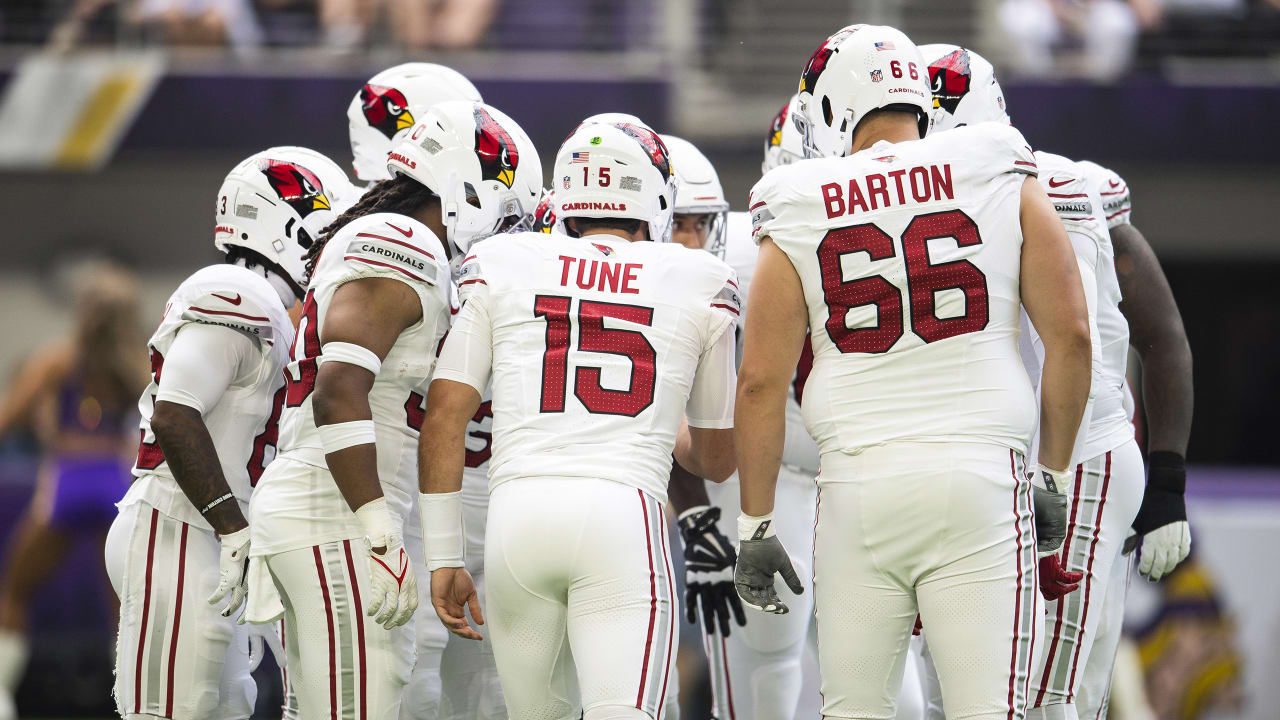 When purchasing Arizona Cardinals tickets, there are several factors you should consider to ensure the best game-day experience. In this section, we'll discuss Pricing, Availability, Location of Seats, and Refund Policy.
Pricing
To find the best deal on tickets, compare prices from various sources. Official ticketing options include the Arizona Cardinals website and Ticketmaster. Additionally, secondary market websites such as SeatGeek and TicketIQ offer fee-free tickets and refund guarantees. Keep an eye out for promotions and discounts, as these can significantly lower the cost of a ticket.
Availability
Availability can vary depending on factors such as the game's popularity, the opponent's fan base, and the time of the season. To ensure a better selection of tickets, plan ahead and purchase your tickets as early as possible. If you decide to buy tickets closer to the event date, be prepared for a limited selection and potentially higher prices.
Location of Seats
When selecting your seats, consider your preferences and budget. Do you want to be close to the action or more focused on the overall atmosphere? State Farm Stadium offers various seating options, including club seats, lower-level seats, and upper-level seats. Each location has its unique benefits and price range, so it's crucial to weigh your options and choose the best fit for your needs.
Refund Policy
Before purchasing tickets, familiarize yourself with the refund policies of both the primary and secondary marketplaces. Ticketmaster, for example, has a refund policy that allows fans to request a refund within three days of the event or before the event is sold out. Secondary market websites like TicketIQ offer refund guarantees, ensuring that you won't lose your investment if the event is canceled or postponed. Knowing these policies ahead of time can provide peace of mind and help you make a more informed decision when purchasing Arizona Cardinals tickets.