Chase Field, located in the heart of downtown Phoenix, has been the home of the Arizona Diamondbacks since its opening on March 31, 1998.
As an air-conditioned facility, it offers baseball fans the comfort of enjoying games without the worry of Phoenix's summer heat or monsoon storms.
With millions of visitors over the years, Chase Field has established itself as the epicenter of the downtown Phoenix sports scene.
The Arizona Diamondbacks are part of the National League West Division in Major League Baseball (MLB), sharing the division with teams such as the Colorado Rockies, Los Angeles Dodgers, San Francisco Giants, and San Diego Padres.
The Diamondbacks' history at Chase Field includes hosting the 2017 National League Wild Card Game, which saw them defeat the Colorado Rockies and advance to the 2017 National League Division Series.
In addition to being a premier sporting venue, Chase Field also offers unique and exciting entertainment experiences for its attendees.
A variety of dining options are available, catering to all tastes and preferences, making a day at the ballpark even more enjoyable.
Overall, Chase Field provides an unforgettable atmosphere for both newcomers and long-time Arizona Diamondbacks fans.
History of Chase Field
Construction Timeline
Construction on Chase Field began in 1996 and was completed in 1998, just in time for the Arizona Diamondbacks' inaugural season.
The stadium was designed by architect Ellerbe Becket, with Bill Johnson as the design principal.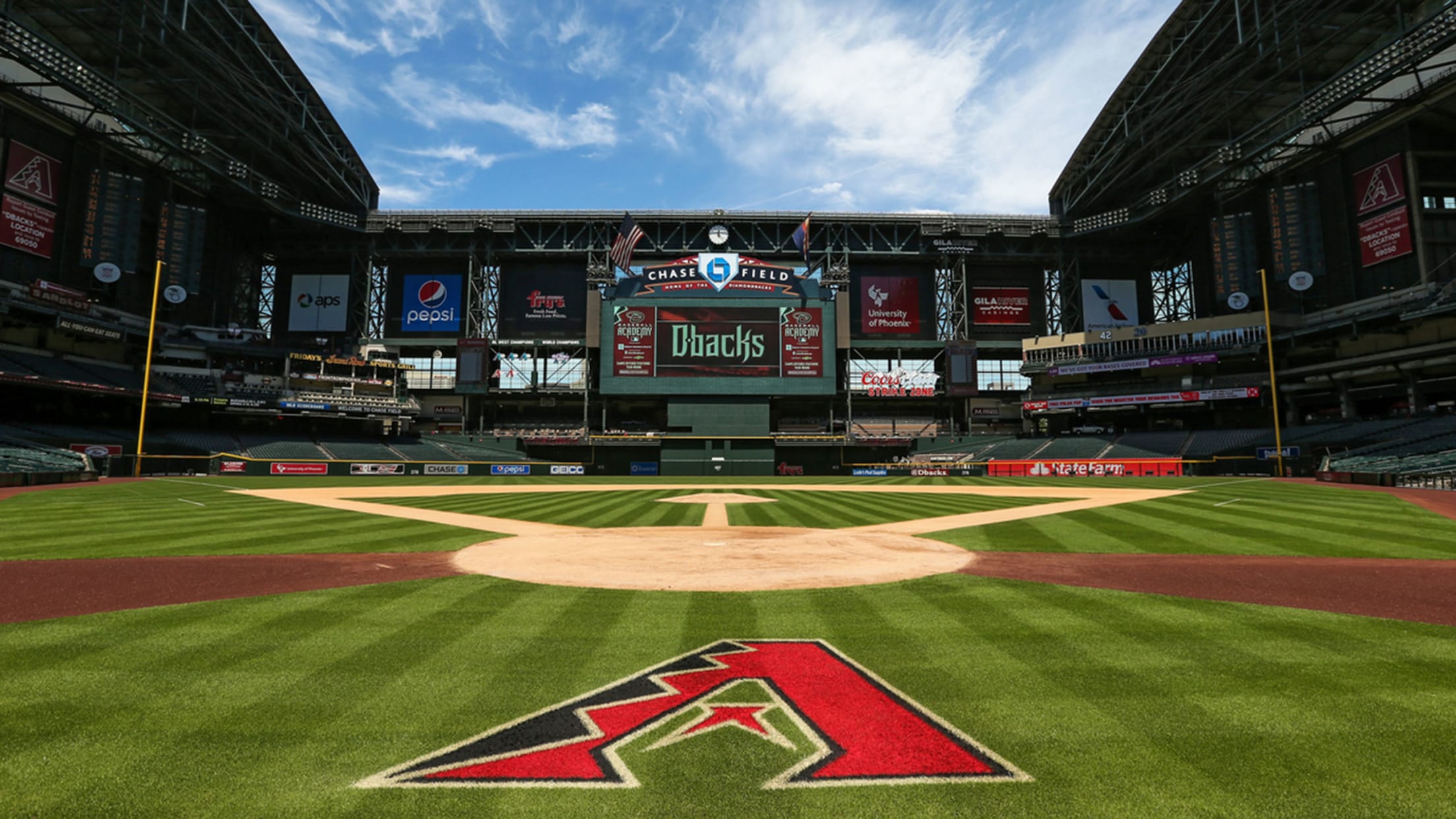 Opening Game
Chase Field, originally known as Bank One Ballpark, opened its doors to a regular-season game for the first time on March 31, 1998.
Since then, millions of baseball fans have enjoyed watching the Arizona Diamondbacks play in the air-conditioned facility, without having to worry about Phoenix's summer heat or monsoon storms.
Notable Events
Name Change: In September 2005, the stadium's name was changed from Bank One Ballpark to Chase Field.
Retractable Roof: Chase Field was the first venue in the United States to have a retractable roof over natural grass. This feature allows for comfortable game experiences while preserving the traditional feel of playing on grass.
Chase Field's history includes a blend of modern innovation and elements reminiscent of baseball's past, such as the dirt path between the pitcher's mound and home plate, which harks back to early images of the game.
Through this combination, Chase Field offers baseball fans the best of both worlds: a state-of-the-art facility and a nod to the sport's rich history.
Arizona Diamondbacks Team
Franchise History
The Arizona Diamondbacks, often referred to as the D-backs, are a Major League Baseball (MLB) team based in Phoenix, Arizona.
Established in 1998, the team started playing its home games at Chase Field. Since then, the Diamondbacks have become an essential part of the downtown Phoenix sports scene.
In their first five seasons, the Diamondbacks brought success to their fans by winning the World Series in 2001. This victory made them the fastest expansion team to achieve such a feat in MLB history.
Team Achievements
The Arizona Diamondbacks have several notable achievements in their relatively short history:
World Series Champions: 2001
National League (NL) Champions: 2001
NL West Division Titles: 1999, 2001, 2002, 2007, 2011
Wild Card Berths: 2017
Notable Players
Throughout their history, the Diamondbacks have had numerous outstanding players who left a lasting impact on the team and its fans. Some of these players include:
Randy Johnson: Known for his powerful pitching, Johnson is a five-time Cy Young Award winner and a ten-time All-Star. He played for the Diamondbacks from 1999-2004 and 2007-2008.
Luis Gonzalez: An important contributor to the 2001 World Series team, Gonzalez was a five-time All-Star and the team's all-time leader in home runs and RBIs.
Curt Schilling: Another key player during the 2001 World Series run, Schilling was a six-time All-Star and three-time World Series champion.
Paul Goldschmidt: A six-time All-Star first baseman, Goldschmidt played for the Diamondbacks from 2011-2018, winning four Silver Slugger Awards and three Gold Gloves during that time.
These players, along with many others, have created a memorable and successful history for the Arizona Diamondbacks franchise.
Stadium Features
Seating Capacity
Chase Field, located in downtown Phoenix, Arizona, is the home of the Arizona Diamondbacks Major League Baseball team.
The stadium offers a comfortable and spacious seating experience for fans, with a seating capacity of 48,633.
Retractable Roof
One of the most notable features of Chase Field is its retractable roof, making it the first venue in the United States to have such a roof over natural grass.
This innovative design allows the stadium to quickly adapt to various weather conditions, providing an ideal environment for both players and spectators.
Swimming Pool
Another unique feature of Chase Field is its swimming pool. Located in the outfield, this fan-favorite amenity provides a fun and refreshing way for spectators to enjoy the game.
With a capacity of 35 people, the pool area offers guests a one-of-a-kind experience while watching a live baseball game.
Events and Services
Concerts and Special Events
Chase Field, home of the Arizona Diamondbacks, hosts a variety of events in addition to baseball games.
The facility has the capacity to accommodate concerts, family-friendly events, and other special occasions.
In the past, Chase Field has welcomed major artists and shows, providing a unique and memorable experience for attendees.
Food and Drink Options
At Chase Field, there is no shortage of food and drink options for visitors. The stadium offers a wide variety of culinary choices, ranging from classic ballpark fare such as hot dogs and nachos to more unique and local cuisine.
As you explore the concourses, you'll find fan favorites such as gourmet waffles, tacos, and signature sausages. Visitors can also enjoy a range of beverage options, including local craft beers and refreshing cocktails.
Tours and Accessibility
Chase Field offers guided tours for those interested in getting an insider's look at the stadium and learning more about its rich history.
Tours are available on non-game days and can be booked in advance, providing guests with an exclusive behind-the-scenes experience.
The stadium is fully accessible for guests with disabilities, ensuring all visitors can enjoy their time at Chase Field.
Wheelchair-accessible seating is available throughout the venue, while services such as assistive listening devices and sign language interpretation can be arranged upon request.
James is a big time NBA Golden State follower, who makes sure to catch games when he's in the area. He likes to follow International Soccer, with an interest in small town soccer club, Blackburn Rovers located in the North on the UK.