Arizona, a state known for its picturesque landscapes and warm climate, is also home to a variety of stadiums and arenas that contribute to its thriving sports and entertainment scene. With a multitude of world-class venues hosting NFL games, college football matchups, and other exciting events, Arizona offers something for every sports enthusiast and concert-goer.
Among the top stadiums in Arizona is the impressive State Farm Stadium, which boasts a seating capacity of 63,400 and serves as the home of the Arizona Cardinals Football Club. Another notable venue is the Sun Devil Stadium, hosting numerous football games and other sporting events, drawing the attention of both local and international visitors. The state also houses the Findlay Toyota Center, the Arizona Stadium, the Arizona Veterans Memorial Coliseum, and many more, making it a must-visit destination for those who love live performances and sports spectacles.
In addition to sports, these stadiums and arenas also provide excellent venues for music concerts, trade shows, and more, often serving as an economic driver for the state of Arizona. With each arena showcasing its unique features and history, visitors are guaranteed a memorable experience that extends beyond the events taking place within their walls.
Stadiums & Arenas in Arizona
Arizona is home to numerous stadiums and arenas that host various sporting events, concerts, and other entertainment shows. This section discusses some of the major stadiums and significant arenas in the state.
Major Stadiums

State Farm Stadium: Located in Glendale, Arizona, State Farm Stadium is a multi-purpose stadium and is the home of the Arizona Cardinals of the National Football League (NFL). This stadium is also known for hosting the annual Fiesta Bowl. It has a retractable roof and a roll-out natural grass playing field that measures 234 feet wide and 403 feet long.

Chase Field: Found in downtown Phoenix, Chase Field is a baseball stadium and serves as the home for the Arizona Diamondbacks. It boasts a retractable roof, allowing games to be played in various weather conditions, and offers a unique feature of a swimming pool located just beyond the right-field wall.
Significant Arenas
Phoenix Suns Arena: Located in central Phoenix, this arena is primarily known for hosting the National Basketball Association (NBA)'s Phoenix Suns. With a seating capacity of up to 18,422, this venue also hosts other events such as ice hockey games, concerts, and various family entertainment shows.

Gila River Arena: Found in Glendale, Arizona, the Gila River Arena is home to the Arizona Coyotes of the National Hockey League (NHL). With a capacity of around 17,000, this venue hosts not only hockey games but also concerts and other special events.
In addition to these stadiums and arenas, Arizona has numerous other venues such as Scottsdale Stadium, which is popular for hosting Giants' Spring Training games, and many more. These venues together contribute to the exciting entertainment landscape of Arizona.
Sports Teams & Home Venues
Professional Teams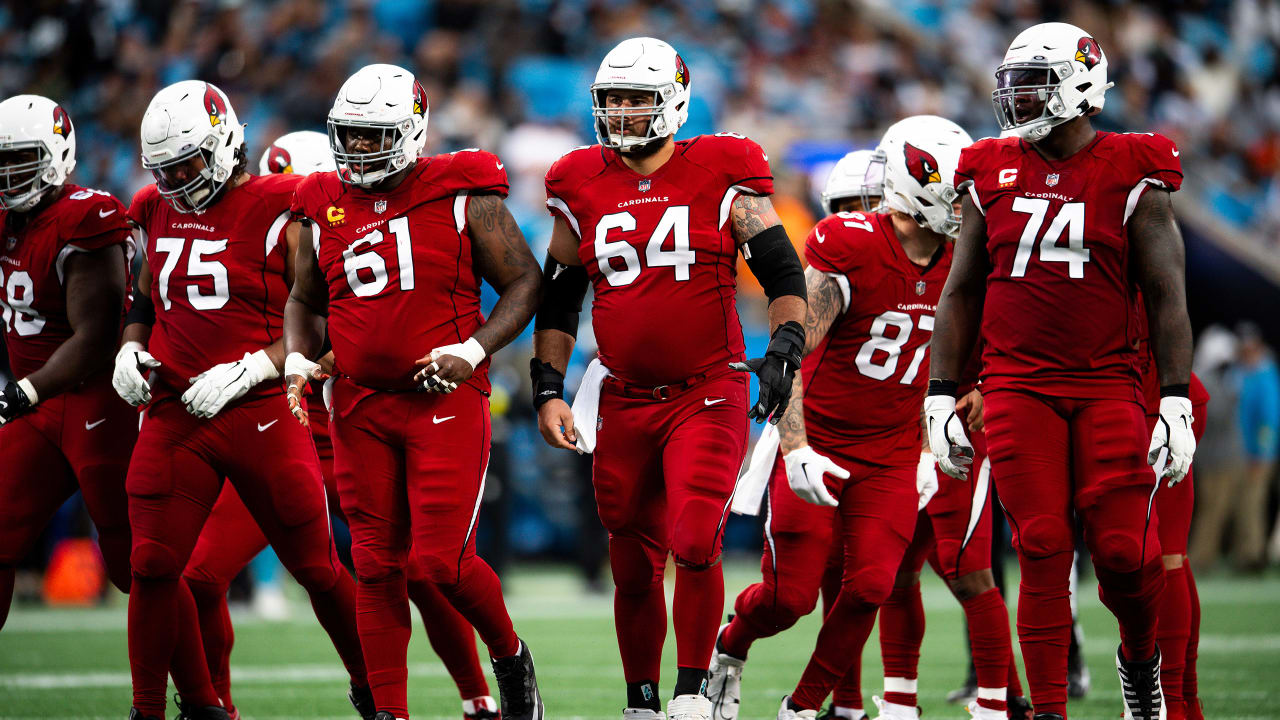 In Arizona, there are several professional sports teams. Here's a list of major teams and their home venues:
Arizona Cardinals (NFL): Based in Glendale, the Cardinals play their home games at the State Farm Stadium, which has a seating capacity of 73,000. It was opened in 2006 and is also part of the College Football Playoff and hosts the Fiesta Bowl.
Arizona Diamondbacks (MLB): This baseball team is located in Phoenix and calls Chase Field their home. The stadium, which opened in 1998, has a capacity of approximately 48,000.
Phoenix Suns (NBA): Playing their games at the Phoenix Suns Arena, this basketball team is also based in Phoenix. The arena can accommodate about 18,000 spectators.
Arizona Coyotes (NHL): This ice hockey team has its home base at the Gila River Arena in Glendale. The venue has a seating capacity of around 17,000.
College & University Teams
Arizona is also home to various college and university sports teams. Some of the notable ones include:
University of Arizona Wildcats: Based in Tucson, the Wildcats participate in NCAA Division I athletics. Their campus boasts several sporting venues, with the most iconic one being the Arizona Stadium, which opened in 1928 and has a seating capacity of around 55,000.
Arizona State University Sun Devils: Located in Tempe, the Sun Devils also compete in NCAA Division I athletics. Their home stadium is the Sun Devil Stadium, which can accommodate over 53,000 spectators.
Northern Arizona University Lumberjacks: Based in Flagstaff, the Lumberjacks participate in NCAA Division I athletics as well. The Walkup Skydome serves as their main sports venue, with a seating capacity of about 11,000.
These teams and venues showcase the love for sports in Arizona and provide exciting entertainment options for both locals and visitors alike.
Major Events & Concerts
Arizona is a vibrant hub for sports, concerts, and entertainment. The state boasts numerous stadiums and arenas which host a variety of events throughout the year. This section focuses on the key annual sports events and concerts taking place in these amazing venues.
Annual Sports Events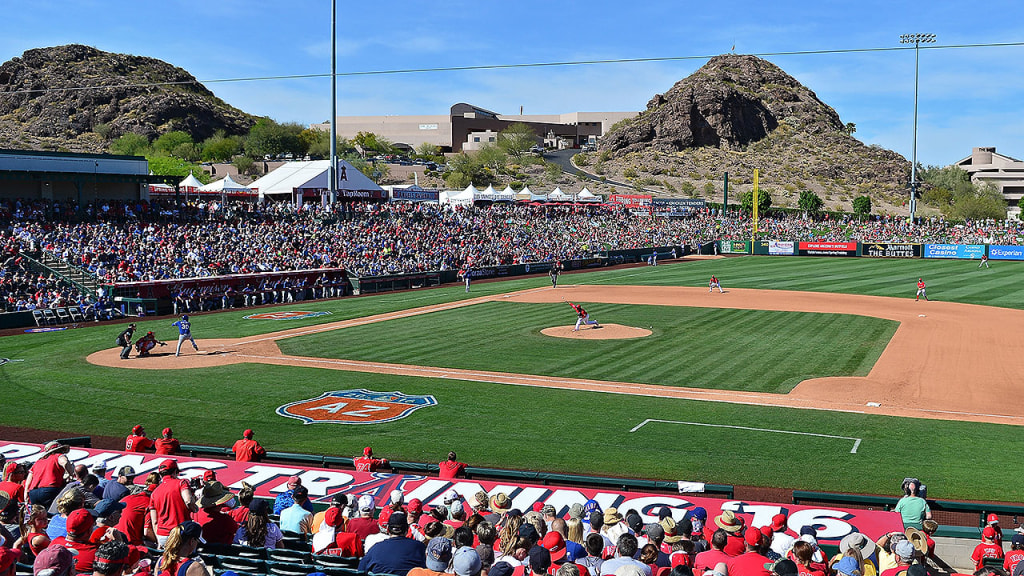 Arizona's stadiums are known for hosting a range of annual sports events, attracting fans from across the country. Some of the major events include:
Cactus League Spring Training: Each year, Arizona welcomes Major League Baseball teams for pre-season training. Games take place at several stadiums such as Camelback Ranch and Salt River Fields.
NFL Games: University of Phoenix Stadium, now known as State Farm Stadium, is home to the Arizona Cardinals and hosts several NFL games throughout the season.
College Football: The Fiesta Bowl, an annual college football event, takes place at State Farm Stadium as well.
Concerts & Entertainment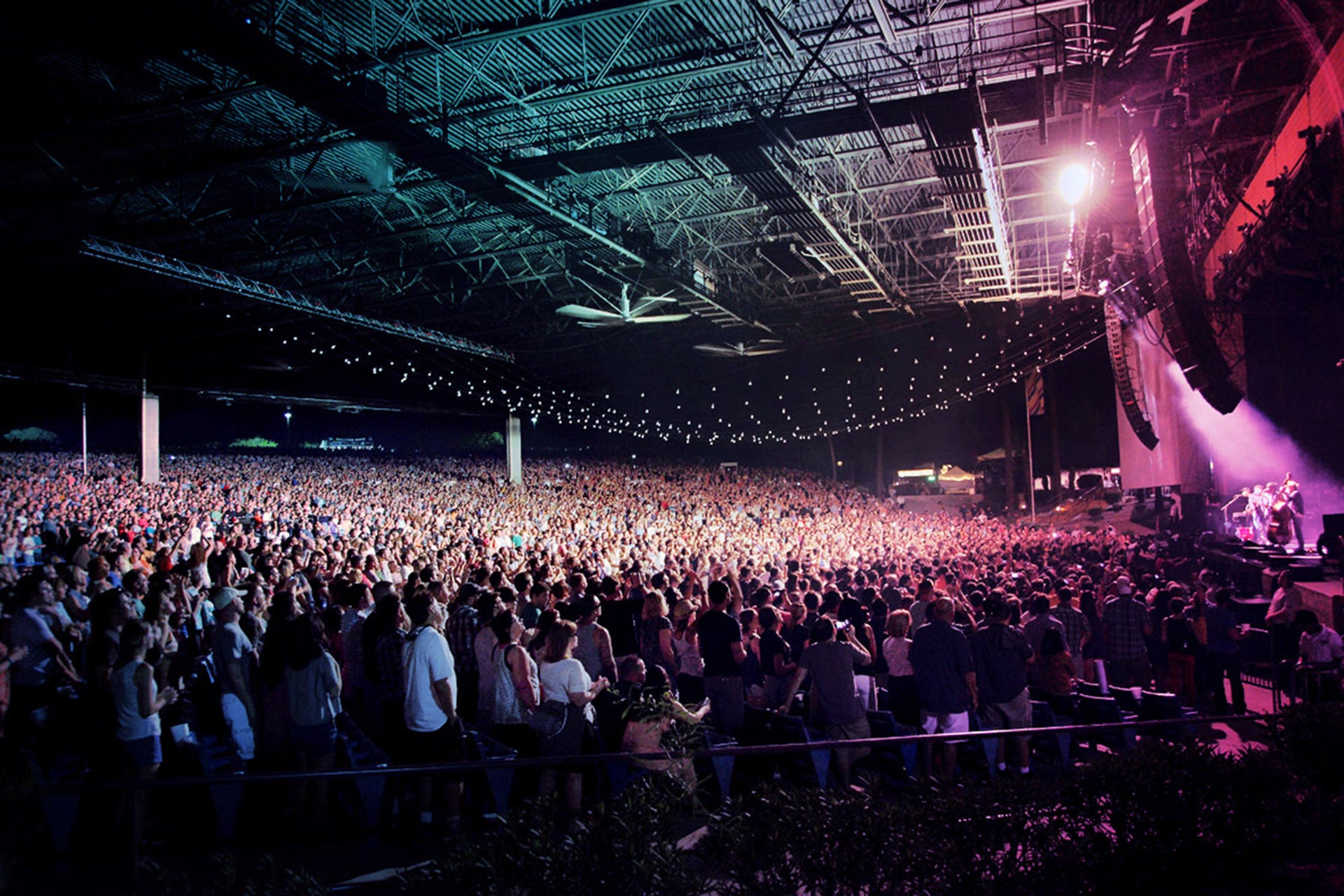 Apart from sports, Arizona's venues are also popular for hosting concerts and entertainment events. Some noteworthy venues and their frequent events include:
State Farm Stadium: Known for hosting major concerts, State Farm Stadium has previously welcomed artists such as Beyoncé, Metallica, and U2.Ak-Chin Pavilion: This outdoor amphitheater has a capacity of 20,000 and hosts concerts by popular artists during the summer months.
Gila River Arena: Located in Glendale, this venue has a seating capacity of 17,125 and is ideal for concerts, ice shows, and various other performances.
In summary, Arizona offers a diverse range of annual sports events and entertainment options in its stadiums and arenas. Fans can enjoy their favorite team's games or catch performances by world-renowned artists in these impressive venues.
Visitor Information
Accessibility & Parking
Arizona stadiums and arenas prioritize visitor convenience and accessibility. Most venues, such as the State Farm Stadium, have dedicated parking areas, including accessible parking for individuals with disabilities. Additionally, public transportation options are available near some stadiums like the Phoenix Suns Arena.
When attending events at these venues, it is essential to arrive early to secure a convenient parking spot and make your way to the entrance with ease.
Food & Beverage Options
Arizona's stadiums and arenas offer a wide variety of food and beverage options for visitors to enjoy during their visit. Catering to diverse taste buds, you can expect to find:
Local favorites: Savor popular Arizona dishes and regional specialties available at various food stands.
Concession stands: Enjoy traditional stadium fare like hot dogs, nachos, popcorn, and soft drinks.
Specialty food vendors: Indulge in unique culinary offerings from local food trucks and boutique vendors.
In addition, many stadiums and arenas have options for visitors with dietary restrictions, such as vegetarian and gluten-free choices. Please note that outside food and beverages are typically not allowed inside the venues. It is recommended to check each stadium's specific guidelines before attending an event.
James is a big time NBA Golden State follower, who makes sure to catch games when he's in the area. He likes to follow International Soccer, with an interest in small town soccer club, Blackburn Rovers located in the North on the UK.