As a Los Angeles Chargers fan, getting your hands on tickets for upcoming games has never been this easy. With multiple online ticket-selling platforms available at your fingertips, you'll have access to a wide range of seating options and pricing for all upcoming Chargers events. This article is designed to help you navigate through the best places where you can purchase tickets for Los Angeles Chargers games.
The first website to consider is chargers.com, the official platform for all things related to the Los Angeles Chargers. Here, you'll find single-game tickets on sale as well as season ticket memberships and even mini plans that allow you to choose a tailored game day experience at SoFi Stadium. Another reliable option to explore is Ticketmaster, where you can find tickets for specific games like Chargers vs. Dallas Cowboys or Kansas City Chiefs vs. Los Angeles Chargers.
For those who are looking for a bargain, platforms like SeatGeek and Gametime often have discounted tickets available for Chargers games. With plenty of options to choose from, you'll be able to score tickets in no time, making sure you never miss a chance to cheer on your favorite team at SoFi Stadium. Stay tuned as we dive further into detailed reviews of these platforms and help you decide on the best place to buy Los Angeles Chargers tickets.
Understanding the Seating Arrangement at SoFi Stadium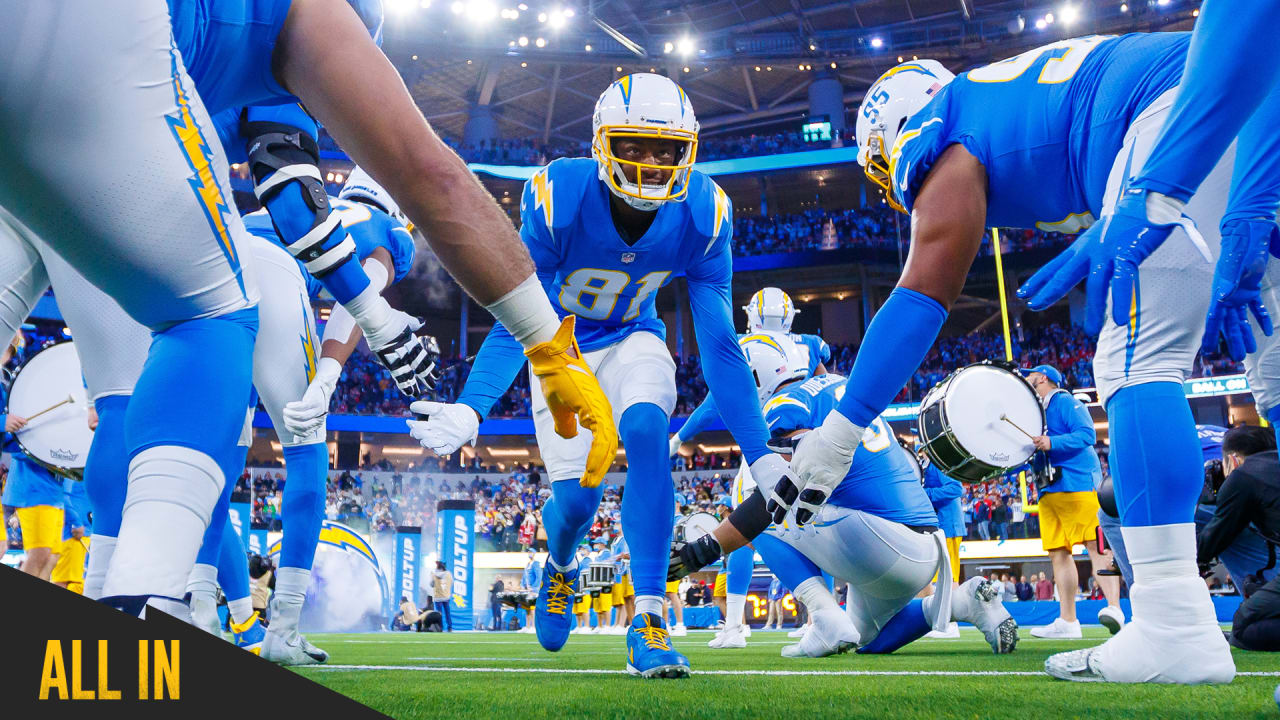 SoFi Stadium, home to the Los Angeles Chargers, features various seating options to provide a memorable and enjoyable football experience. Let's explore the different sections to help you decide the best place to buy your Los Angeles Chargers tickets.
Club Seating
Club seating is an excellent choice for fans who want a luxurious experience with a fantastic view of the action. The Toyota Patio Club is located on the West side of the stadium, offering amenities like the East Patio Club, plus access to Club & VIP sections 215-223. These club seats are comfortable, and provide a premier experience for watching the game.
Upper and Lower Bowl
The Upper and Lower Bowl seating sections are perfect for fans who want a traditional stadium experience. The lower bowl puts fans closer to the field, while the upper bowl gives a bird's-eye perspective of the game. Tickets in these sections can start at just $41.08, making them an affordable option for enjoying a Chargers game at SoFi Stadium.
Suites and VIP Packages
For fans seeking the ultimate experience, consider Suites and VIP Packages. These options provide an exceptional level of comfort and exclusivity, often including access to private lounges, top-notch catering, and fantastic views of the game. The prices for these packages can vary, but they offer a unique and unforgettable football experience at SoFi Stadium.
Where to Buy Chargers Tickets Online
Official Chargers Website
One of the best places to purchase Los Angeles Chargers tickets is through their official website. They offer a variety of ticket options, including single-game tickets, season ticket memberships, and mini plans that allow you to choose the best plan for your schedule and preferences. By buying directly from the Chargers website, you will be getting authentic tickets and a tailored game day experience at SoFi Stadium.
Third Party Ticket Outlets
In addition to the official website, various third-party ticket outlets are available to purchase Los Angeles Chargers tickets. Some popular options include:
SeatGeek: SeatGeek offers a wide range of tickets for Chargers games, with options in varying price ranges. They also provide a user-friendly interface that makes it easy to find the best deals and seats for the games you're interested in.
StubHub: As one of the largest online ticket marketplaces, StubHub has a vast selection of tickets for different Chargers games. The website also includes a helpful map of the stadium, allowing you to see the exact location of your seats before making a purchase.
Gametime: Gametime is another reliable source for buying Chargers tickets. They offer a simplified purchasing process and even provide options for last-minute tickets. Prices on Gametime can sometimes be significantly lower than other outlets, so it's worth checking out if you're looking for the best possible deal.
When using third-party ticket outlets, it's essential to keep in mind that prices and availability can vary. It's also a good idea to check multiple platforms to find the best deal and ensure that you are getting genuine tickets.
Finding the Best Deals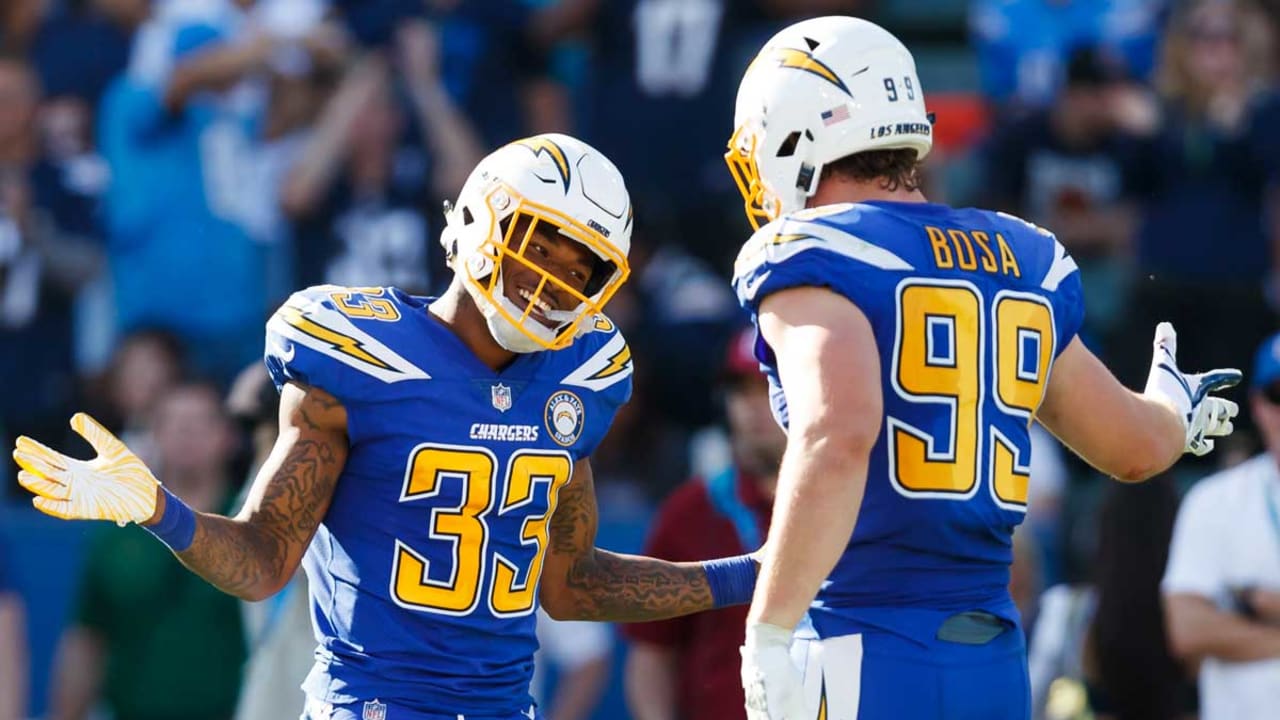 When it comes to finding the best deals on Los Angeles Chargers tickets, there are a couple of strategies you can use to save money and still enjoy the game. In this section, we will discuss two approaches: attending off-peak matches and comparing prices from different sources.
Off-Peak Matches
One way to find better deals on Chargers tickets is by attending off-peak matches. These are games that are scheduled during less popular times, such as weekday evenings or against less popular opponents. Since demand is usually lower for these types of games, you can often find more affordable prices than you would for a high-profile matchup on a weekend afternoon.
Keep an eye on the Chargers' schedule and look for games that might have lower ticket prices due to the time or opponent. This strategy can help you save money while still enjoying the action at SoFi Stadium.
Compare Prices
Another useful approach to finding the best deals on Los Angeles Chargers tickets is to compare prices from different sources. There are several websites and platforms where you can purchase tickets, and prices can vary widely depending on the site, availability, and timing.
Some popular websites to consider when comparing prices include:
The official Los Angeles Chargers website (chargers.com)
Gametime
TickPick
StubHub
As you browse these websites, take note of the prices for similar seats and sections. By comparing prices across different platforms, you can ensure that you're getting the best deal possible on your Chargers tickets.
Remember that the cost of tickets can fluctuate depending on factors such as the opponent, seat location, and purchase timing. On average, Los Angeles Chargers tickets can range from $50 to $500, with premium seating options potentially costing more.
In summary, finding the best deals on Los Angeles Chargers tickets involves being strategic about the games you choose to attend and comparing prices from multiple sources. By following these tips, you should be able to enjoy watching the Chargers on a budget while still experiencing the excitement of the game.
Safety Measures When Buying Tickets
When looking for Los Angeles Chargers tickets, it is important to prioritize safety to ensure a smooth and enjoyable experience. Here are a few important safety measures to consider when buying tickets.
Firstly, always purchase your tickets from a reputable source. This could include official ticket retailers such as Ticketmaster, the Los Angeles Chargers website, or authorized resellers. By choosing a reliable source, you minimize the risk of purchasing fraudulent tickets or falling victim to scams.
Another safety measure is to verify the security of the websites you're using for making the purchase. Check if the URL starts with "https://" and has a padlock symbol in the address bar. This indicates that the website is secured with an SSL certificate, which encrypts sensitive data and protects your details from potential hackers.
Moreover, when buying tickets, use a credit card instead of a debit card or direct bank transfer. Credit cards generally offer more protection and chargeback options in case the transaction turns out to be illegitimate or the purchased tickets are not delivered as promised.
It's also a smart idea to research the venue's seating chart before purchasing your tickets. This will give you a visual understanding of the layout, helping you to make informed decisions about the price and location of your seat preferences.
Last but not least, be cautious when sharing personal information, especially on social media platforms. You might be excited about scoring great tickets to a Chargers game, but refrain from sharing pictures of the tickets with barcodes, as they can potentially be stolen by malicious individuals.
In summary, exert caution when purchasing Los Angeles Chargers tickets by choosing reputable sources, verifying website security, using a credit card, researching the seating chart, and protecting your personal information. These safety measures will help ensure a hassle-free and enjoyable game experience.
Conclusion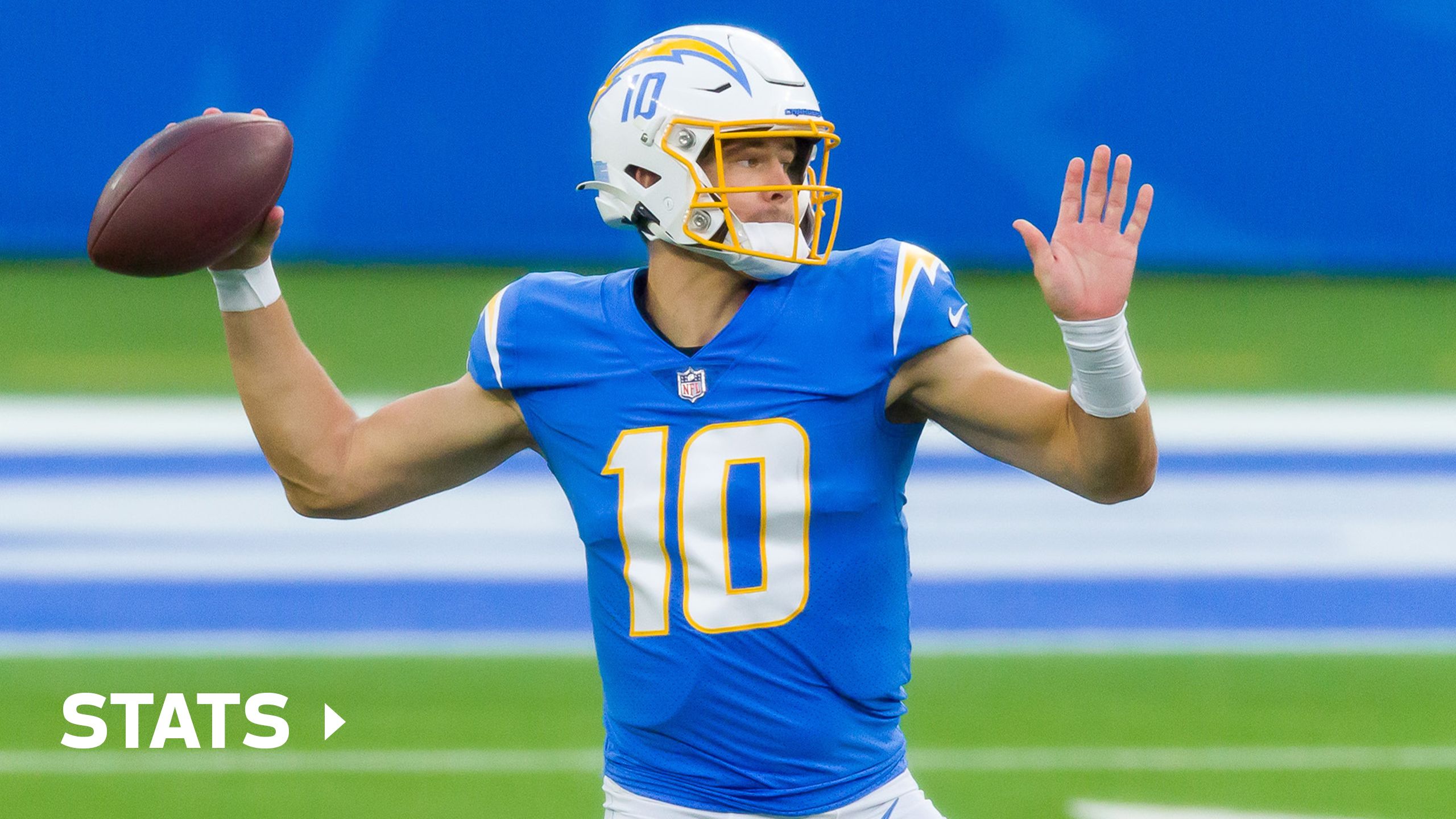 When searching for the best place to buy Los Angeles Chargers tickets, it's important to consider a few key factors. One option is to purchase directly from the Chargers' official website, chargers.com, where single game tickets and season ticket memberships are available. This ensures authenticity and direct support to the team.
Another popular choice would be to use a well-known ticket platform like Ticketmaster or SeatGeek. These websites provide a wide selection of tickets from various sources, often presenting competitive prices and user-friendly interfaces to make the purchasing process smooth and hassle-free.
Budget-conscious fans may opt for buying cheap Los Angeles Chargers tickets through specialized guides, which share useful tips and strategies to save money on tickets for NFL football games. Just be cautious and ensure that the source or platform is reliable to avoid scams or fake tickets.
In conclusion, several options are available for purchasing Los Angeles Chargers tickets, including the team's official website, trusted ticket platforms, and money-saving guides. The choice ultimately depends on factors such as budget, ticket availability, and personal preferences. Remember to always buy from reputable sources to ensure a great game day experience.