Los Angeles Rams fans are always on the hunt for the best places to purchase tickets to cheer on their favorite team. With numerous options available, it can be overwhelming to find the right source to secure your seat at the game. This article aims to simplify the process by highlighting several trusted platforms to buy tickets for upcoming Rams games.
Purchasing tickets has never been easier with online platforms providing a hassle-free experience. Some reputable sources to consider include the official Los Angeles Rams website, SeatGeek, and Ticketmaster. These sites offer a wide selection of tickets, varying in price and location, ensuring fans can find the perfect seat to fit their budget and preferences.
In addition to these popular platforms, StubHub and Vivid Seats are also reliable options for Rams enthusiasts looking to secure tickets. These marketplaces allow fans to buy from verified sellers and offer protection measures to guarantee a safe and enjoyable game day experience. Stay tuned as we delve into the pros and cons of each option.
Official Ticket Sources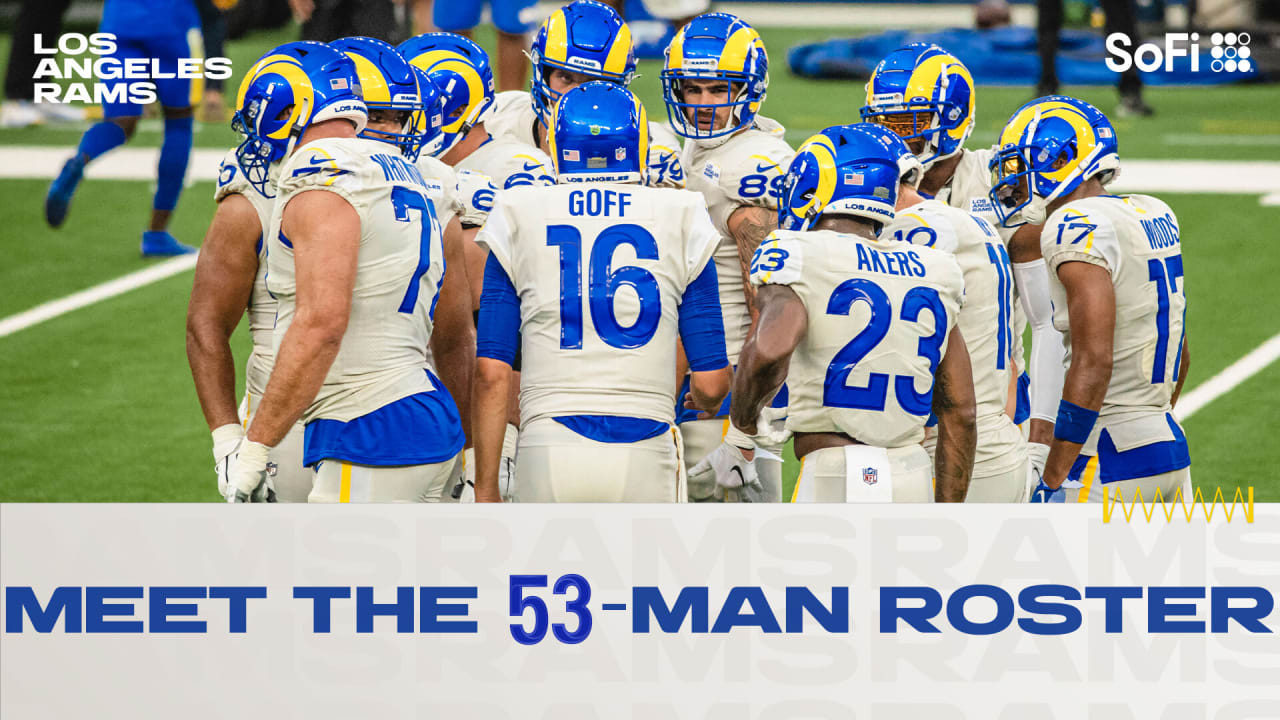 Los Angeles Rams Website
One of the best places to purchase Los Angeles Rams tickets is through their official website. By visiting therams.com, fans can access the most accurate and up-to-date information on ticket availability and pricing. Some of the benefits of purchasing tickets through the official website include:
Guaranteed Same Seats at Special Price: Season ticket holders get access to the same seats for every home game at a discounted rate.
Mobile Ticketing: Easily access and manage your tickets through the Rams' mobile app.
SSL Account Manager: Manage your season ticket account securely through the website's SSL Account Manager.
For any assistance regarding tickets, the Rams' website provides their contact details, including phone (818-338-0011) and email.
NFL Ticket Exchange
Another reliable source for Los Angeles Rams tickets is the NFL Ticket Exchange powered by Ticketmaster. As the official ticket exchange of the Rams, fans can purchase tickets with confidence, knowing they are authentic and validated by the NFL.
Some advantages of using the NFL Ticket Exchange include:
Verified Tickets: All tickets purchased through the ticket exchange are verified and 100% authentic.
Safe and Secure Transactions: Transactions are protected by Ticketmaster's secure, encrypted platform.
Instant Download: Electronic tickets can be downloaded immediately after purchase, allowing for last-minute ticket buying.
In summary, purchasing tickets for Los Angeles Rams games can be done conveniently and securely through the official team website or the NFL Ticket Exchange. Both options provide fans with a safe and reliable way to enjoy their favorite team in action.
Private Ticket Sources
In this section, we explore private ticket sources for purchasing Los Angeles Rams tickets. We will discuss three popular platforms: Ticketmaster, StubHub, and SeatGeek.
Ticketmaster
Ticketmaster is a widely known source for event tickets, including those for the Los Angeles Rams games. As the official ticketing partner for the NFL, Ticketmaster ensures a secure and reliable transaction process for fans. Ticket buyers can use the website or app to search for available game tickets and can filter results based on seating options and price ranges. Additionally, Ticketmaster offers package deals and season tickets to provide convenient options for die-hard fans.
StubHub
StubHub, owned by eBay, is another viable option for purchasing Los Angeles Rams tickets. This platform serves as a trusted marketplace for individuals to sell and buy tickets. The intuitive user interface allows fans to search for "Rams" and view a list of available games with accompanying seat prices. For example, tickets for a Seahawks-Rams game may start as low as $22.50. StubHub's listings are easy to navigate, and the site ensures secure transactions, making it a popular choice among NFL fans.
SeatGeek
SeatGeek offers a straightforward way to find and purchase tickets for Los Angeles Rams games. SeatGeek aggregates tickets from numerous sources, enabling buyers to compare prices and find the most affordable options. For instance, tickets for a Philadelphia Eagles vs. Los Angeles Rams game at SoFi Stadium may start at just $143. The platform offers interactive seating charts to help fans visualize their seating options before buying tickets. SeatGeek also provides reliable customer support and secure transactions, making it a user-friendly option for purchasing Rams tickets.
Physical Locations
Stadium Box Office
One of the best places to buy Los Angeles Rams tickets is at their home stadium, the SoFi Stadium in Inglewood, California. The stadium box office is an official place to purchase tickets. Fans can be assured that they will receive authentic tickets directly from the source at the box office. Apart from the assurance of authenticity, visiting the stadium box office also ensures that fans can avoid additional service fees which are often tacked onto tickets bought online. Keep in mind that the box office hours may vary, so it is recommended to check the SoFi Stadium website or contact them directly for the most up-to-date information on their operation hours.
Authorized Retail Outlets
Another option for purchasing Los Angeles Rams tickets is through authorized retail outlets. These outlets are authorized by the team or the NFL to sell tickets on their behalf. Some popular authorized retail outlets include Ticketmaster and SeatGeek. Purchasing tickets through these outlets provides a safe and reliable experience, ensuring that fans receive authentic tickets.
Ticketmaster: As the official ticketing partner of the NFL, Ticketmaster offers a wide selection of tickets for the Los Angeles Rams. Fans can purchase tickets directly from the Ticketmaster website or by visiting one of their retail locations.
SeatGeek: SeatGeek is an online ticket marketplace that offers both primary and secondary market tickets. Fans can search for Los Angeles Rams tickets on their website and compare prices, seatings, and availability.
To ensure a safe buying experience, it is recommended that fans stick to these authorized outlets when purchasing their Los Angeles Rams tickets. This will help them avoid scams and counterfeit tickets that may be sold on unauthorized platforms.
Season Tickets Organizers
Los Angeles Rams season tickets can be acquired through the official organizer, the Los Angeles Rams website (therams.com). For those interested in purchasing tickets for the 2023 season, the team offers season tickets, single game tickets, suite rentals, group tickets, and club spaces. To get in touch with ticketing assistance, they provide a phone number (818-338-0011).
Another popular option for purchasing Rams tickets is through SeatGeek. This platform frequently offers tickets for multiple games during the season, such as the game on October 1, 2023 against the Indianapolis Colts at the Lucas Oil Stadium.
A third platform for Rams season tickets is PSL Source. This website specializes in buying and selling stadium seat licenses (SSLs), which grant the owner priority access to purchase Rams tickets. They also provide resources on SoFi Stadium parking and a schedule for the 2023 season.
TicketSales.com is another option for Rams fans looking to secure tickets for the 2023-2024 season, including all regular season home games at the SoFi Stadium in Inglewood, California. Purchasing from this platform comes with a 100% guarantee on the authenticity of the tickets and timely delivery before the event.
All these platforms strive to provide a friendly user experience for purchasing Rams tickets. They aim to be informative, helpful, and convenient to make the ticket-buying process streamlined and enjoyable for fans. Depending on your preferences and priorities, such as pricing, seat location, or additional experiences, these ticket organizers give you plenty of options to choose from.
Discount and Last Minute Tickets
Finding discounted and last-minute tickets for Los Angeles Rams games can be both budget-friendly and a great way to enjoy a live NFL game at SoFi Stadium. There are several reliable sources where you can purchase affordable tickets to your favorite team's games.
Gametime is an excellent platform to search for affordable Los Angeles Rams tickets. They offer tickets for various games, such as Los Angeles Rams at Indianapolis Colts starting at $26+, and Los Angeles Rams versus Arizona Cardinals with prices beginning at $26+.
Another popular platform to hunt for Rams tickets is SeatGeek. For instance, they offer tickets to the Los Angeles Rams at Cincinnati Bengals game starting from $133. This platform is known for its ease of use and a great source to find last-minute tickets.
CheapTickets is another website where you can find discounted Los Angeles Rams home game tickets. Through this platform, you can enjoy the thrill of a live NFL game without burning a hole in your pocket.
If you're looking for Rams tickets from their official site, visit therams.com. As a season ticket member, you can avail benefits like guaranteed same seats at a special price and pre-sale opportunities for events at SoFi Stadium.
To get the most out of your ticket-searching experience, it's essential to compare multiple sources and keep an eye out for last-minute deals. Don't hesitate to use the above-mentioned platforms to find discounted and last-minute Los Angeles Rams tickets, ensuring a fantastic time cheering on your team at SoFi Stadium.
Things to Consider When Buying Tickets
When looking for the best place to buy Los Angeles Rams tickets, there are a few factors to keep in mind. In this section, we will discuss three main aspects to consider: Price, Seat Location, and Seller Reputation.
Price
It is important to compare ticket prices across multiple platforms before making a purchase. Keep in mind that the most expensive ticket might not always be the best option. You may find better deals on sites like StubHub, Vivid Seats, or the official Los Angeles Rams site. Additionally, be aware of service fees, as they can add up to 30% or more to the cost of your ticket.
Seat Location
Consider your seat location and its impact on your game-day experience. Research the seating options at SoFi Stadium, and utilize virtual seat view or map features to gain an understanding of the different perspectives available. When buying tickets, examine the overall value, as some seats may offer great views at a more affordable price. If you plan to attend multiple games throughout the season, purchasing single-game tickets might provide the opportunity to experience various areas of the stadium.
Seller Reputation
Lastly, ensure you are buying from a reputable source. Using official ticket outlets like therams.com or popular ticket brokers such as StubHub or Vivid Seats can add extra peace of mind. When purchasing from third-party sellers, make sure to read reviews or testimonials to gauge their credibility and trustworthiness. By following these guidelines, you are well on your way to securing a memorable experience at a Los Angeles Rams game.