Are you on the hunt for the ultimate San Francisco 49ers experience? If so, finding the best place to buy tickets is essential to ensuring that you get the perfect seats to enjoy the game. This article highlights the top places where fans can find their tickets to cheer on the 49ers.
Scoring tickets to see the San Francisco 49ers in action can be both exciting and challenging, as demand often runs high. Worry not! Various reputable outlets can provide you with convenient access to tickets. Keep reading to learn about these fantastic sources and find the best option to suit your needs.
Explore options such as Ticketmaster, SeatGeek, and the official San Francisco 49ers website for reliable ticket purchasing solutions. Each platform offers unique advantages and pricing options to consider, ensuring that you can find the perfect match for your game day experience.
Understanding the Game: The San Francisco 49ers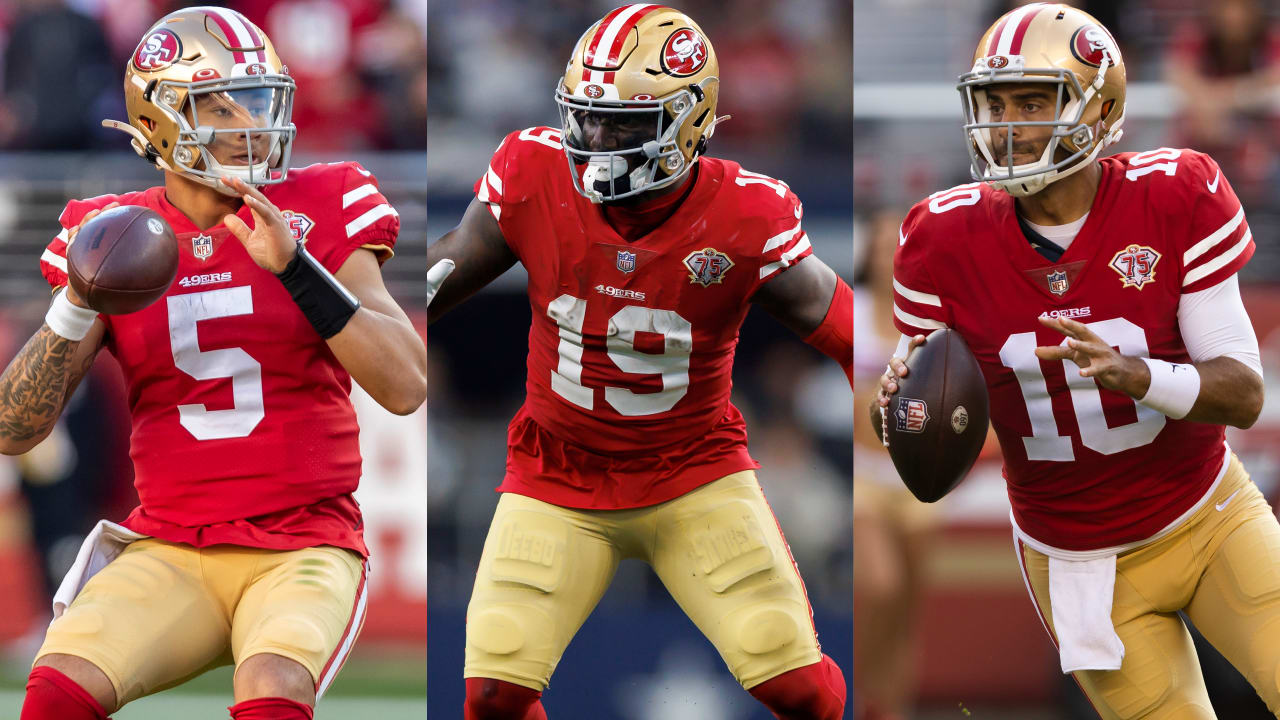 Team History
The San Francisco 49ers are a professional American football team based in San Francisco, California. The team was founded in 1946 and joined the NFL in 1950 as part of the league's merger with the All-America Football Conference (AAFC). The 49ers have had a rich history, winning five Super Bowl championships (in 1981, 1984, 1988, 1989, and 1994) and making numerous playoff appearances. The team's name, 49ers, comes from the gold prospectors who arrived in Northern California during the 1849 Gold Rush.
Current Roster
The San Francisco 49ers have a talented roster filled with key players, both on offense and defense. Some notable names include:
Offense:
Quarterback: Jimmy Garoppolo
Running Back: Raheem Mostert
Wide Receiver: Deebo Samuel
Tight End: George Kittle
Defense:
Defensive End: Nick Bosa
Linebacker: Fred Warner
Cornerback: Jason Verrett
Safety: Jimmie Ward
This combination of experienced veterans and up-and-coming talents makes the 49ers a formidable team to watch during the NFL season.
Where to Buy San Francisco 49ers Tickets
When looking for San Francisco 49ers tickets, there are several options available. This section will guide you through the various platforms and suggest some reputable vendors to help you secure tickets to your favorite games.
Official NFL Ticket Exchange
The best and most reliable source for purchasing tickets is the Official NFL Ticket Exchange. This platform is sanctioned by the NFL and guarantees you 100% legitimate and authenticated tickets. Fans can buy and sell tickets with confidence, knowing they are dealing with a secure and trustworthy system.
Vendor Websites
There are several reputable online vendors where you can find San Francisco 49ers tickets. Some of the notable websites include:
Remember to compare prices, read reviews, and ensure the vendor you choose has a good reputation for customer service and refunds in case of cancellations.
Physical Ticket Outlets
In addition to online options, there are also several physical ticket outlets where you can purchase San Francisco 49ers tickets. Some outlets include:
Levi's Stadium Box Office: Located at the venue, you can directly purchase tickets for upcoming games.
Sports Merchandise Stores: Many sports retail stores may have 49ers tickets available for purchase.
Authorized Ticket Brokers: Local authorized ticket brokers can assist you in obtaining tickets for your desired game.
Be cautious when buying from physical outlets and always verify the authenticity of tickets. If possible, deal with reputable sellers and authorized ticket brokers.
Online Marketplaces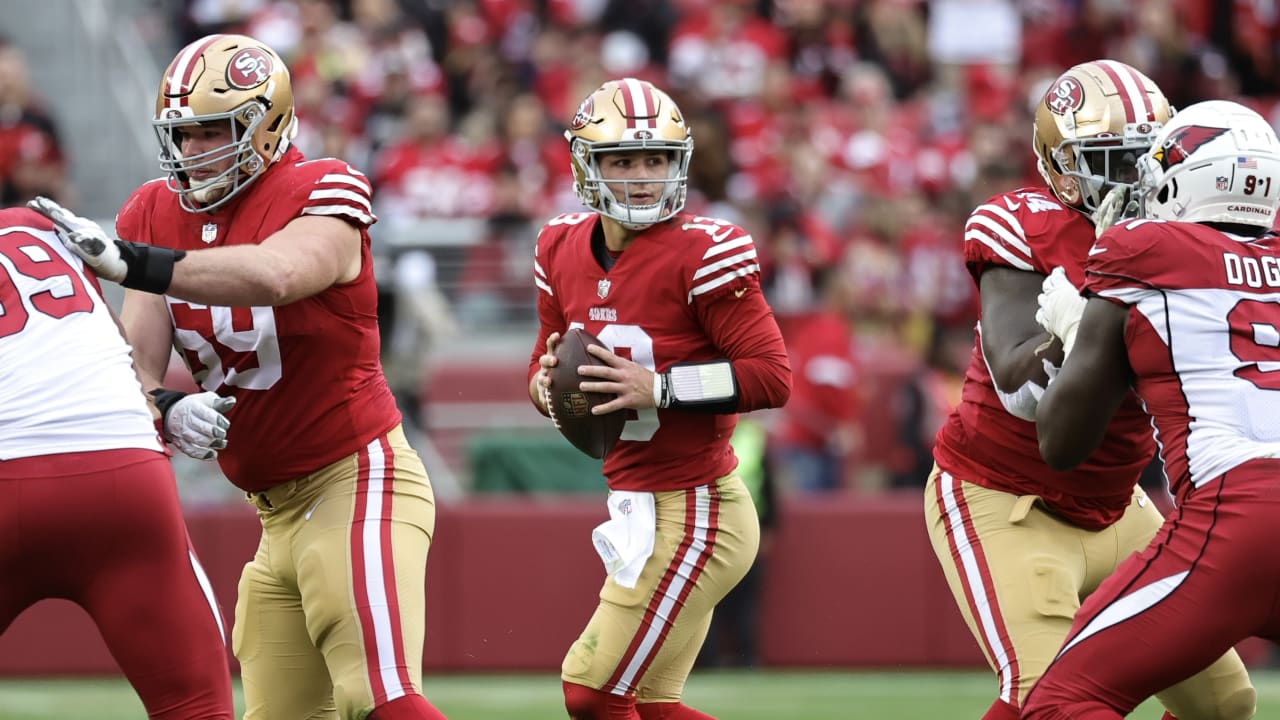 When it comes to buying San Francisco 49ers tickets, several online marketplaces offer a variety of options. Here are three popular websites where you can find the perfect ticketed experience for enjoying a 49ers game.
StubHub
StubHub is a well-known platform for buying and selling tickets online. It provides a user-friendly interface and a wide selection of tickets for various events, including San Francisco 49ers games. On StubHub, you can find tickets ranging from affordable to premium options, allowing you to choose the perfect seat that fits your budget. The platform also offers a FanProtect Guarantee, ensuring a safe and secure transaction process for all buyers and sellers.
SeatGeek
Another great online marketplace for 49ers fans is SeatGeek. This platform has a sleek interface and a sophisticated ticket search feature that lets you compare prices and seat locations. SeatGeek also offers a Deal Score system that rates tickets based on value, ensuring you're choosing the best option considering price and location. Additionally, SeatGeek provides a Buyer Guarantee ensuring that you will receive authentic tickets to your chosen event.
Vivid Seats
Last but not least, Vivid Seats is another reputable online ticket marketplace where you can find San Francisco 49ers tickets. One useful feature of Vivid Seats is the Virtual View that allows you to see a projection of the view you'll have from your selected seat. This can be a deciding factor when choosing tickets, ensuring that you'll enjoy the game with an optimal view. Vivid Seats also offers a 100% Buyer Guarantee to ensure that you are satisfied with your purchase, providing a safe and reliable way to buy tickets online.
Whether you choose StubHub, SeatGeek, or Vivid Seats, each platform makes it easy to find the perfect San Francisco 49ers tickets for the ultimate football experience. Don't hesitate to explore these online marketplaces and enjoy the game!
Tips for Buying Tickets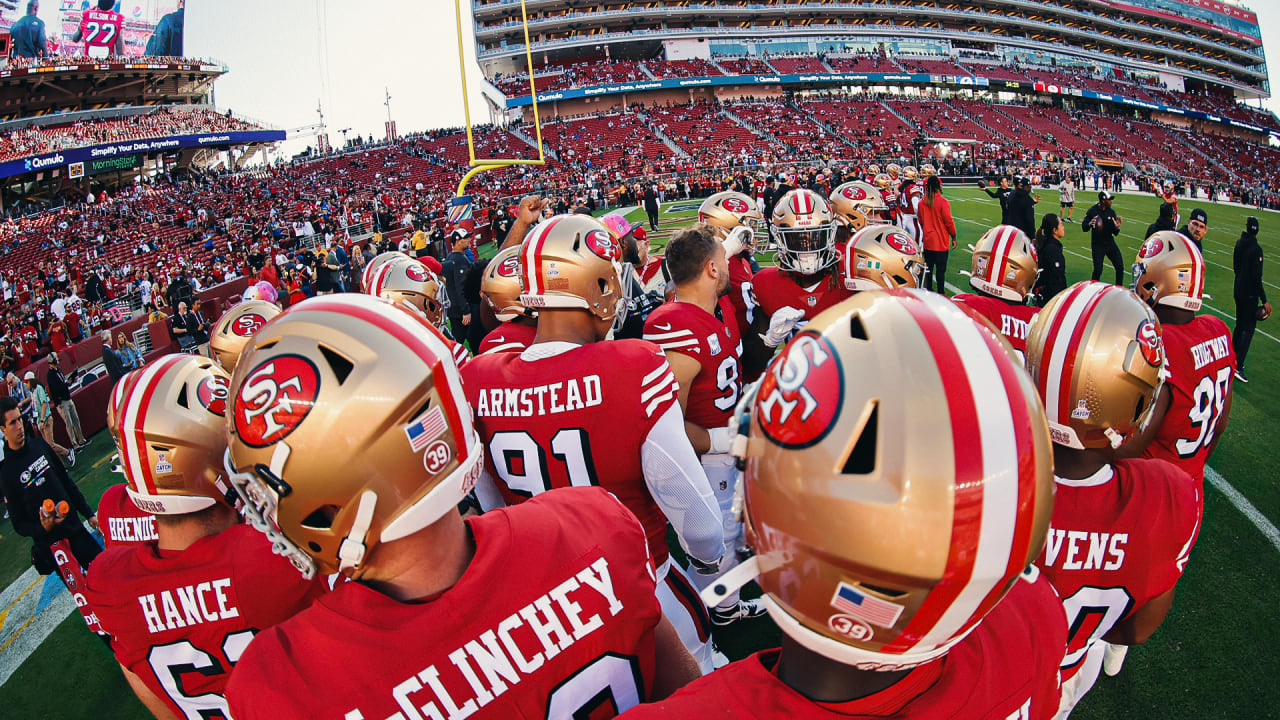 Comparing Ticket Prices
When looking for San Francisco 49ers tickets, it's important to compare prices from different sources. The secondary market offers various platforms, such as StubHub, NFL Ticket Exchange, and Craigslist. Keep in mind that ticket prices may vary depending on the game's popularity, the seating arrangement, and the ticket selling platform. Don't hesitate to check multiple websites and compare their prices to find the best deal.
Checking Seating Arrangements
Before buying tickets for a 49ers game at Levi's Stadium, make sure to check the seating arrangements. The stadium has a seating capacity of 68,500 people during 49ers games and can be expanded to 75,000 for special events. Familiarize yourself with the stadium's 3D seat map, which can be found on the 49ers official website. Knowing the available seating sections and their view of the field will help you make an informed decision on the best tickets to purchase.
Looking for Discounts and Promotions
To make the most out of your ticket-buying experience, keep an eye out for discounts and promotions. Some platforms may offer special deals or promo codes, particularly during the preseason or for group ticket purchases. You can also consider signing up for newsletters from your preferred ticket-selling platforms. They can provide notifications on upcoming sales, discounts, and ticket availability. Remember that patience and research are key factors in finding the best prices and discounts on 49ers tickets.
Stay Safe While Buying Tickets
Avoiding Scams
When purchasing San Francisco 49ers tickets, it is important to be cautious and avoid falling victim to scams. Online ticket scams can include the sale of counterfeit or duplicate tickets, or falsely advertising ticket availability for sold-out games. To protect yourself, it is recommended to:
Verify the seller: Make sure the seller is legitimate and has a good reputation. Look for reviews or testimonials from other buyers.
Check the ticket details: Make sure the ticket information matches the event you plan to attend, including the date, time, and venue.
Avoid buying from strangers: Avoid purchasing tickets from unfamiliar sources, such as unknown sellers on online forums or social media.
Secure Payment Methods
Using secure payment methods is crucial for protecting your money and information when purchasing 49ers tickets. Keep the following tips in mind:
Use credit cards: Credit cards offer increased security and protection in case of a fraudulent transaction.
Avoid direct bank transfers or wire transfers: These payment methods are difficult to trace, making it easier for scammers to take advantage of you.
Verify the website's security: Only purchase tickets from websites with secure (https) connections and encrypted payment processing systems.
Buying from Registered Sellers
Purchasing tickets from registered sellers serves as a safe option when seeking San Francisco 49ers tickets. Some reliable sources include:
San Francisco 49ers Ticket Office: Buying directly from the 49ers ticket office is the most secure option, as it guarantees authentic tickets and eliminates the risk of scams.
Official ticketing partners: Consider purchasing from officially endorsed ticket partners, such as Ticketmaster, which can ensure the legitimacy of tickets.
Well-known ticket marketplaces: Reputable ticket marketplaces, like SeatGeek, can provide added security and support.
By being cautious and following these guidelines, fans can safely purchase tickets to enjoy a thrilling San Francisco 49ers game.