Crypto.com Arena is undoubtedly one of the world's most famous sports and entertainment centers.
It hosts prestigious concerts, awards, sporting events, and other major attractions. But most importantly, it is home to four professional sports teams, the Lakers, the Kings, the Clippers, and the Sparks.
The arena is made to accommodate and provide some of the finest entertainment experiences imaginable. That is why more than four million people participate in over 250 events in the arena each year.
Crypto.com Arena: Key Facts
Where Is Crypto.com Arena Located?
Crypto.com Arena is located near the heart of Downtown Los Angeles, right next to L.A. Live and the Los Angeles Convention Center.
The Best Way to Get to Crypto.com Arena
One of the best ways of getting to the Crypto.com Arena is by using public transportation, specifically the Metro. This type of transportation frequently stops near the Arena.
Here are the directions to the Crypto Arena using the Metro:
From Pasadena
Take the Gold Line to Union Station, and from there, take the B or D lines to the 7th St/Metro Ctr Station. Now transfer to the A-line and exit at Pico Station. You are now less than two minutes walking distance from the arena.
From Long Beach
Take the A line to 7th Street/Metro Center and exit at Pico Station. You are now less than two minutes walking distance from the arena.
From LAX Sports Center
Take the C Line to Rosa Parks Station and transfer to the A-line towards 7th St/Metro CTR. Next, exit at Pico Station, and you're less than two minutes from the arena.
From San Fernando Valley
Take the Metro B Line to the 7th St/Metro Ctr Station and transfer to the Metro A Line. Exit the A Line at Pico Station and proceed on foot to the arena.
Parking Near Crypto.com Arena
If you're planning on visiting Crypto.com Arena with your own transportation, then here are the six nearest parking lots you can use to park your vehicle.
The Best Restaurants Near Crypto.com Arena
Katsuya is one of the best sushi restaurants in Los Angeles, located one block from Crypto.com Arena. It features premium Japanese cuisine offered by Chef Katsuya Uechi, delivered in an all-wood and modern interior ambiance.
Some of the specialty dishes of Katsuya include yellowtail sashimi with jalapeno, marinated black cod, and spicy tuna with crispy rice. Numerous drinks and cocktails are also served in Katsuya, one of the best being Burning Mandarin.
Besides a dining and lounge area, Katsuya has a patio that overlooks L.A. Live. It is a great place to relax before, during, or after a game or event in the Crypto.com Arena.
Yard House should be your first choice if you want a place to enjoy casual food and beer. It is where beer and food lovers unite under one roof and enjoy Yard House's unique vibe.
Beer is Yard House's trademark. More than 100 beer varieties are offered at this restaurant from domestic, local, or import breweries.
Together with the beer, Yard House offers a rich menu with casual dishes like street tacos, pizzas, grilled burgers, steaks, seafood, nachos, mac and cheese, and others.
The service here is fast, friendly, and very attentive. Overall, Yard House is a great place to visit and get together with friends before or after an event at the Crypto Arena.
Fixins Soul Kitchen was founded by NBA All-Star Kevin Johnson and his wife Michelle. It combines their love for black culture and soul food.
As the name suggests, Fixins Soul Kitchen offers some of the best soul food in Los Angeles. It is also one of the highest-rated soul food restaurants in Downtown L.A., serving dishes like fried catfish, chicken and waffles, collard greens, shrimp and grits, and many more.
Regular customers claim Fixins is a place of peace and quiet, besides its energetic and hip atmosphere. Each member of the staff is friendly and provides satisfactory service.
If you want to visit one of L.A.'s more renown restaurants, then Fleming's will surely offer you a first-class experience. It is located right across from Crypto.com Arena and the L.A. Convention Center.
Every meal is prepared carefully and with love by a professional and friendly staff concerned with nothing but the satisfaction of its visitors. The food is wonderful, with the specialty being the finest USDA Prime Beef paired with unique seasonal ingredients.
The food is not the only trademark of this restaurant. It is also characterized by an award-winning wine list, with a selection of wines from some of the best vineyards worldwide.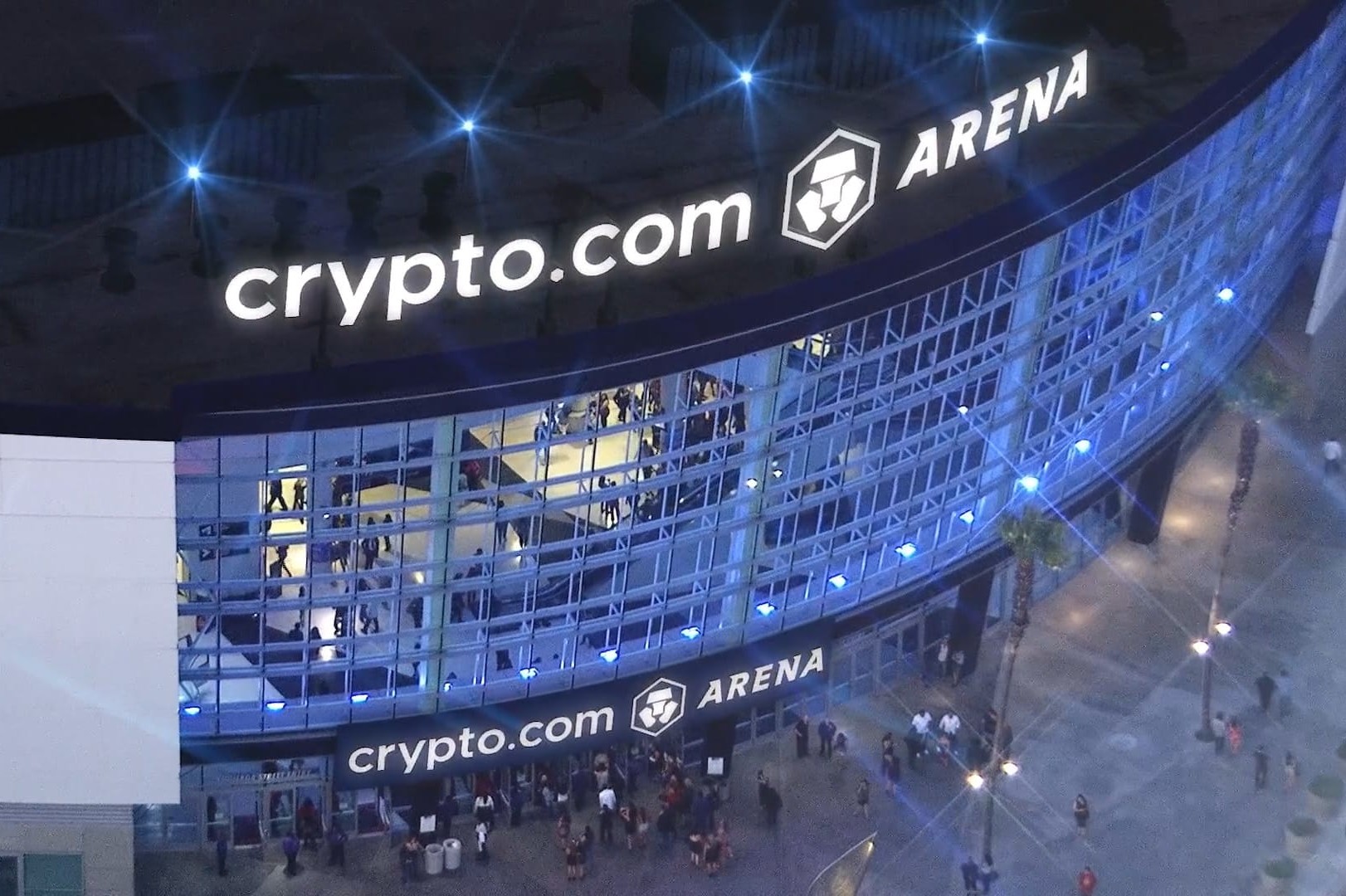 The Best Bars Near Crypto.com Arena
Do you want to enjoy a cold drink while watching a game? Then Tom's Watch Bar will provide you with 20.000 square feet of restaurant and bar space and more than 150 TV screens.
The bar offers a highly-immersive viewing experience because of its 360-degree flat-screen layout. Every corner of the bar is covered, so you can get in on the action no matter how and where you sit.
So if you didn't get a chance to book your tickets at the Crypto.com Arena, visiting Tom's Watch Bar might be the second-best thing you can do. Besides, the bar is right across the street from the Arena.
Do you want to be as close to the action as possible? Then there is no better choice than Hyde Lounge.
This lounge features ledge seating, a separate dance hall, and three bars. Each bar has multiple flat-screen TVs for an immersive viewing experience. The ledge seats, on the other hand, provide a direct view of any event inside the Crypto.com Arena.
Being inside the Arena, Hyde Lounge is the more expensive option. The dining experience is luxurious, and the signature Hyde cocktails are certainly extravagant. Choosing Hyde Lounge will be a first-class experience.
Prank Bar sits on the corner of 11th and Hope Downtown, and it is only two blocks away from Crypto.com Arena. It is called Prank Bar because the owners like to prepare positive surprises for their guests, especially those who visit the bar for the first time.
Those surprises may include a private karaoke show or signature cocktails with cannabis terpenes ingredients. Prank is also the first walk-up bar in L.A., meaning you can walk up and have a drink directly from the street.
Besides the walk-up bar, this establishment offers a Lookout Lounge and an outdoor, pet-friendly patio. The staff is friendly and polite, and the overall feel and decor are spot on.
Strada is the last bar and restaurant we wish to mention in this section. It is located on James M. Wood Blvd, only two blocks from Crypto.com Arena.
Customers love Strada and say it is a beautiful little eatery with fantastic food and very polite staff. A specialty here is the hot sand coffee, and you may even get one on the house if it's your first time visiting Strada.
Unfortunately, the bar is not in an attractive location, so getting there might be noisy and full of traffic. Parking is also tricky, so you may want to consider catching a cab to Strada directly.
The Best Hotels Near Crypto.com Arena
The E-Central hotel is located in the heart of Downtown Los Angeles, in one of the best areas surrounded by L.A. Live, the Crypto.com Arena, and the Los Angeles Convention Center.
E-Central provides luxury accommodations through 179 rooms equipped with air-conditioning, minibars, flat-screen TVs, high-speed Wi-Fi, and excellent bedding.
Other amenities the hotel provides include laundry and dry cleaning services, a 24-hour front desk, and town car services.
For relaxation, you can use the Nixo Patio Lounge, where you can grab a bite to eat or enjoy some of the specialty cocktails and beautiful views of Downtown Los Angeles.
Pets (cats and dogs only) are allowed to stay in the hotel, but they can't be left unattended.
If the E-Central hotel is fully booked, then you can try your luck at the JW Marriott, located just one block to the west, on W. Olympic Blvd. It sits right next to L.A. Live and the Microsoft Theater, and is within 0.2 miles of walking distance of the Crypto.com Arena.
The JW Marriott is a 4-star hotel that sets a high luxury standard. From its location to its premium accommodation, the JW Marriott is an excellent choice for leisure and business L.A. travelers.
Each room features a modern and sophisticated interior, luxury bedding, a marble bathroom, air conditioning, an ergonomic workspace with a dedicated desk, high-speed Wi-Fi access, and cable TV.
The Ritz-Carlton is located in the same building as JW Marriott, in the heart of Downtown Los Angeles. It is just one block from Crypto.com Arena and provides 5-star luxurious accommodation.
The 123 luxury rooms and suites inside the Ritz-Carlton come with excellent bedding, duvets, and down pillows. Each room has a full-size bathtub with a separate shower and room service that takes care of cleanliness twice daily.
The hotel provides one of the best on-site fitness centers and luxury full-service spa facilities. There are nine treatment rooms where you can relax and unwind. If that's not enough, the rooftop heated pool will surely lure you into visiting this hotel.
The last hotel we have to mention in this article is called Figueroa. It is a 4-star luxury hotel located near the Grammy Museum and within walking distance of Crypto.com Arena.
Hotel Figueroa was first opened in 1926 as a hostel for females only, and it provided women of the era with the freedom they lacked and deserved. Today, the hotel has been restored and continues to service guests in its Spanish colonial splendor.
It has 268 rooms and suites, which stretch over 14 floors. Each room is air-conditioned and features high-speed Wi-Fi access and a smart TV.
The hotel offers two on-site restaurants and four bars, so you don't even have to go through the trouble of looking for a place to eat or drink. When you wish to relax and unwind, you can do that in the outdoor swimming pool or indoor gym.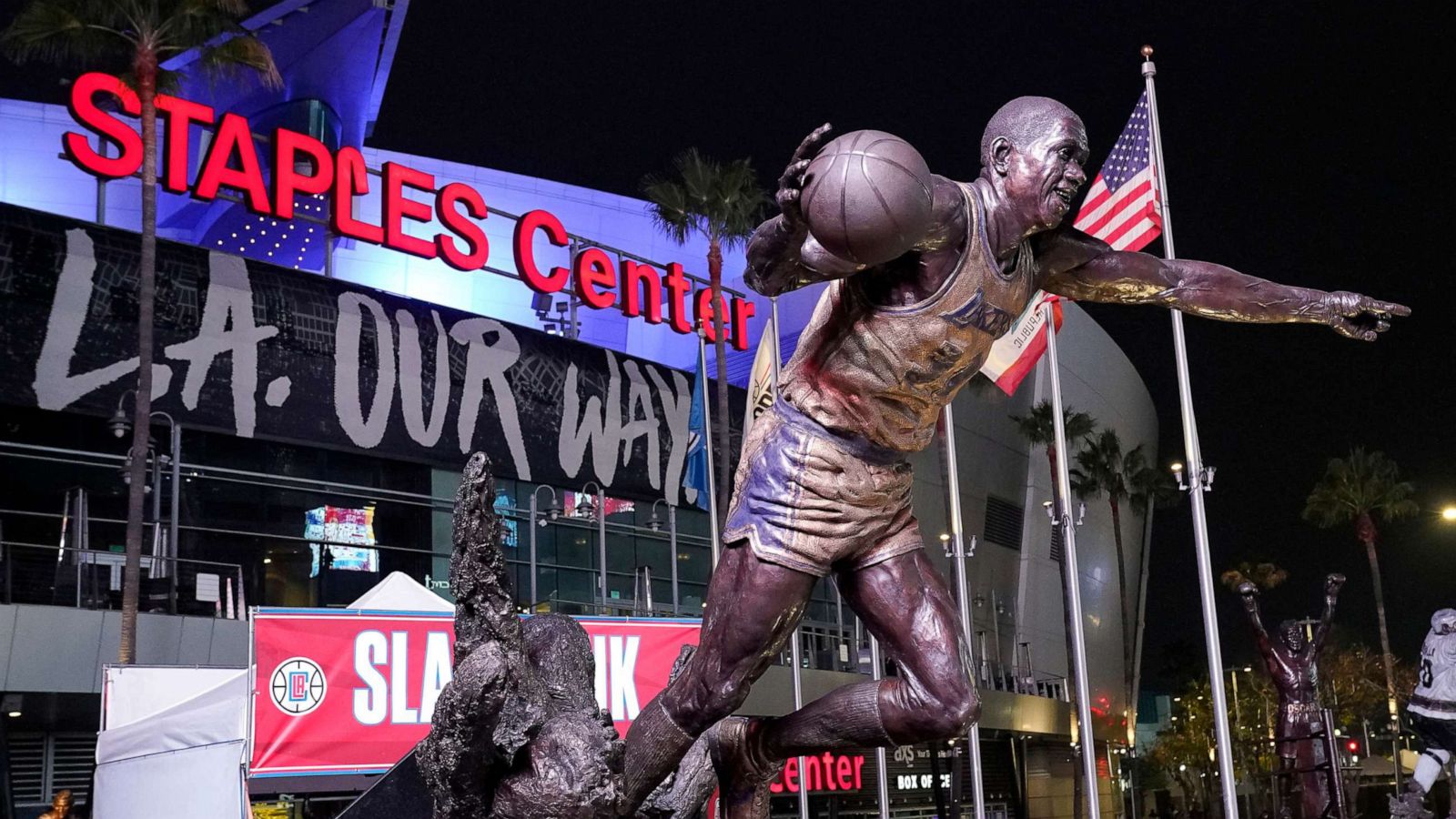 The History of Crypto.com Arena
The Crypto.com Arena is the main attraction of L.A. Live. It first opened on October 17, 1999, and was known as Staples Center until December 2021, when Singapore-based cryptocurrency exchange Crypto.com acquired the naming rights.
The construction of the Crypto.com Arena was done through private investors and cost around $375 million. Renovations took place in 2010 when new and refurbished locker rooms were installed. This was also when a center-hung video scoreboard was added to replace the original one from 1999.
New plans for renovations of the arena were made in 2022. Renovations will last for up to 2 years and are planned to be complete by 2024.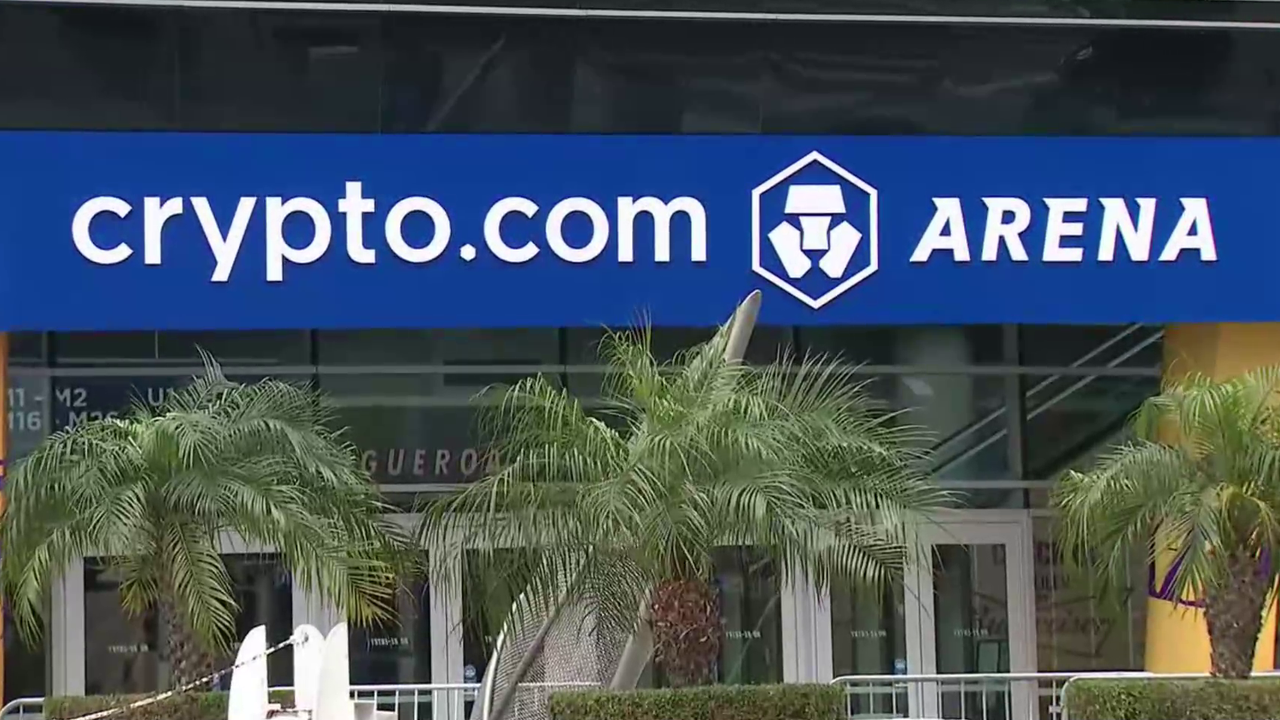 Where to Get Tickets For Crypto.com Arena
You can purchase tickets for events in the Crypto.com Arena in several ways.
The first way to purchase tickets is via the arena's Box Office. It is open every Tuesday from 12 PM to 4 PM, and all tickets purchased here are delivered digitally to your mobile phone. There are no printed tickets.
You can also purchase tickets online via the arena's event page. Crypto.com Arena accepts payments via Mastercard, Visa, Discovery, or American Express.
Purchasing tickets online can also be done via AXS.com or Ticketmaster.com.
Does Crypto.com Arena Offer Tours?
Because Crypto.com Arena is home to four professional sports teams and constantly hosts shows, special events, and concerts, there are no tours being offered at this time.