Chase Center has 18,064 seats for spectators to experience the thrilling sports and halftime performances by well-known performers like Tame Impala, Harry Styles, or K-pop musicians during each game season.
You need good food options at Chase Center since huge events last a long time, and you can't enjoy them on an empty stomach. Additionally, there are eateries and merchants inside the arena and close by in Thrive City and Mission Bay that serve exquisite snacks, dinners, desserts, and beverages.
Inside the Chase Center
Chase Center is a sports and entertainment district that spans 11 acres. The lower level of the arena offers lounges, the mid-level has theater boxes with VIP dining options, and the courtside suites are the most luxurious.
These tiers are divided into seating options and food areas, which you may find on the upper or main concourse.
Suppose you want to eat but don't want to leave the arena and yearn for something delicious to satisfy your appetite and stomach. In that case, Chase Center offers a variety of alternatives. In addition, a few more merchants put up their food stores last year with a tempting variety of various delicacies.
With well-known restaurants like Bakesale Betty, Yvonne's, and Tony Gemignani's Pizzerias, you may also taste some fresh menu items launched the previous year.
La Cocina, Sarap Shop, Trophy Treats, Boug Cali Cowgirl Creamery, and Cocina Milonga are among them.
Here are a few restaurants you might enjoy before, during, or after the game.
Tony G's Pizza
Tony G's Peppadew Pizza, topped with pepperoni, salami, mushrooms, sausage, and signature sweet-tart peppers, is the finest option if you want to fill your stomach before the game so you don't feel hungry throughout the game. The square slices with a tender and thick crust will steal your heart on the first bite.
Category:
Pre-order/fast order.
Alcohol:
Wine and beer.
Price:
Pizza for $11, beverages for $12-16.
Yvonne's Southern Popcorn
The coolest thing about popcorn is that you can eat it while watching a game. Yvonne's freshly mixed crispy popcorn will make your sports more fun by offering a distinct flavor in each bite. Ask for a "la Chicago" mix and experience the salty, savory, and sweet blend in your popcorn.
Category:
Fast order, cheap, and lap-friendly. 
Alcohol:
Not available.
Price:
$10.
Hot Dog Bills Burger
Craving for some meat? Why not try the burger dog? Although it may sound crazy, Hot Dog Bills offer a burger and hot dog fusion with a flavorful, tasty, juicy beef patty, pair of pickles, and melting cheddar cheese packed with a lengthy, slender hot dog patty.
Category:
Fast order, cheap, and lap-friendly.
Alcohol:
Wine and beer.
Price:
Burger dog for $11, beverages for $12-16.
Bakesale Betty Sandwich
Bakesale Betty's flagship store is so famous in the neighborhood that when they started providing freshly cooked chicken sandwiches inside the arena, they sold around 500 sandwiches in a single interval during a game.
So, hurry to the store before they run out of sandwiches.
Category:
Family dining, lap-friendly.
Alcohol:
Wine and beer.
Price:
Sandwich for $13, beverages for $12-16.
Paper Lantern Dumplings
After all the hustle and bustle of the game, some of you may be craving comfort food like dumplings. Paper Lantern serves to steam hot Char Siu Bao upon ordering. With tender and flavorful pork, sliced radishes, and edamame, the dumplings will bring a smile to your face and soothe your soul.
Category:
Fast delivery, cheap.
Alcohol:
Wine and beer.
Price:
Dumplings for $11, beverages for $12-16.
Other Famous Inside Food Stores to Check Out
Boug Cali, Big Nate's BBQ, Cowgirl Milonga, Sarap Shop, Kaiser Permanente Healthy Picks, Old Skool Cafe, and La Corneta: while wandering inside the arena for food, these stores may catch your sight and serve good food similar to the ones mentioned above.
Cocina Milonga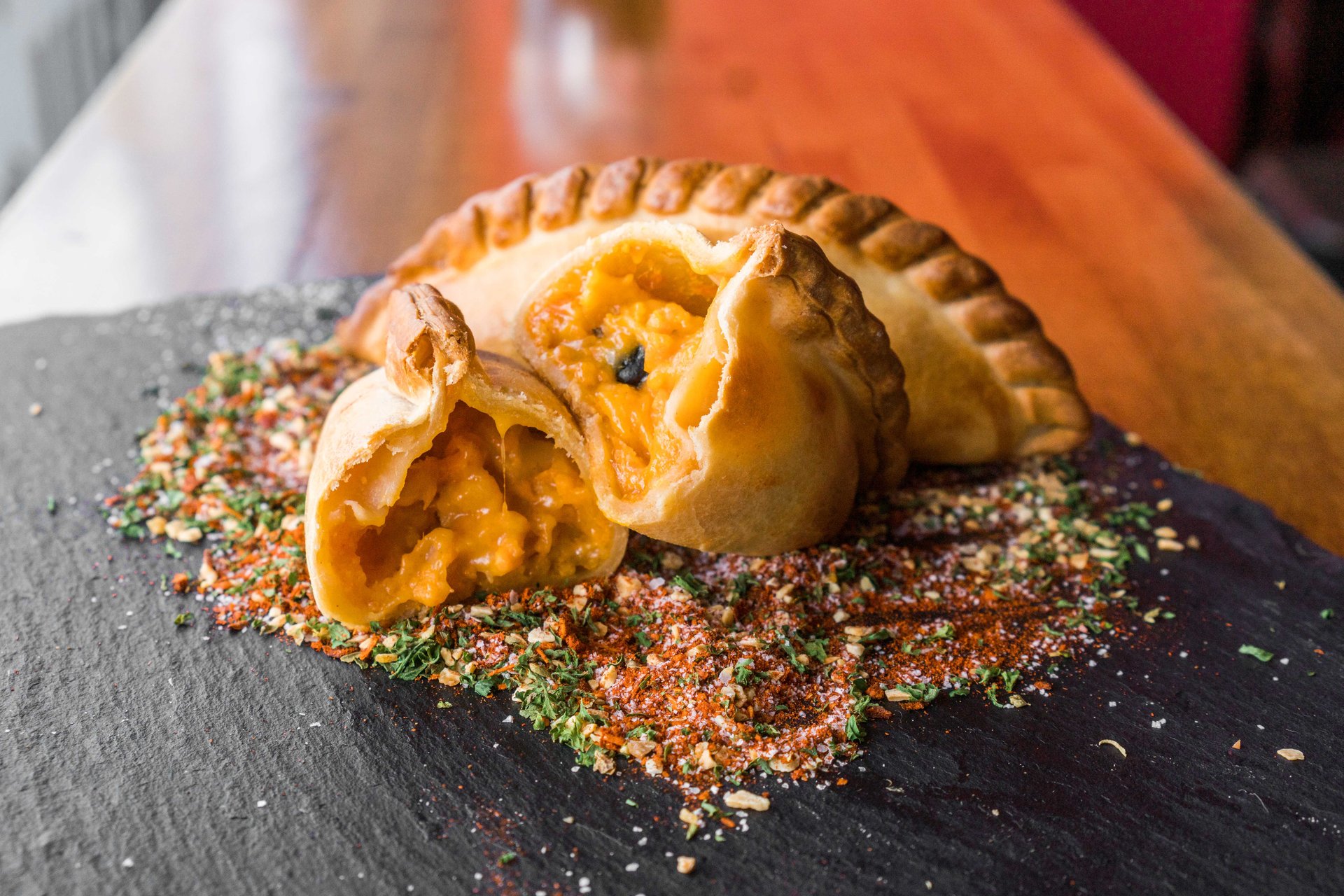 You will find the famous Argentinian empanadas straight from San Francisco with various options in their new lineup inside the stadium.
Items:
Vegitable empanadas(baked potato or apple).
Price:
$4.75 (each item).
The Green House 
It's an amazing spot to dine with fast food.
Items:
Spicy potato tacos, portobello bahn mi, and smash burgers.
Price:
Starting from $12 to $13.50.
Trophy Treats
Another dessert hub for you in Chase Center is Trophy Treats with a variety of items below:
Items:
Coffee, nut popcorn, and custard bars.
Room for Dessert
Have a sweet tooth? Try desserts from Room for Dessert.
Items:
Pastry, waffle cone (maple, orange, buttermilk flavor), ice cream cone/ scoop, milkshake (with cheesecake, cherries, or cookies), and donuts.
The Cantina  
At the topmost layer of the arena, you will find the walk-in bar and dining place, The Modelo Cantina. This open-air bar serves good food with a full view of the event.
Items:
Wedge salad, chips and salsa, baked penne pasta, chocolate, pork belly bao, cheese, and bacon.
Price:
Food is within the price of $55.
If you are looking for premium services inside Chase Center, pre-book your spot in the Courtside Suites, The Lounges, or the Theater Boxes.
Outside the Chase Center
The bay area surrounding Chase Center within Thrive City is loaded with restaurants and food carts selling wonderful meals you can enjoy outside. In addition, you can enjoy the spectacular view of the boats, birds, and sun for as long as you like.
Ganim's
Ganim's has everything from fish and chips to kabobs to burritos. Additionally, with 16 varieties ranging from the Royal with Cheese, you'll want to keep returning to work through the extensive burger menu. Additionally, you can get a beer or soft drink to go with your food from the walk-up fridge.
Walking Distance from Chase Center:
13 minutes.
Death by Taco
Enjoy your game night with tacos and margaritas, and share the Dirty Girl with spicy sauce-dipped braised pork, the fried fish taco, or the guacamole of Death by Tacos.
Walking Distance from Chase Center:
14 minutes.
New Belgium Brewing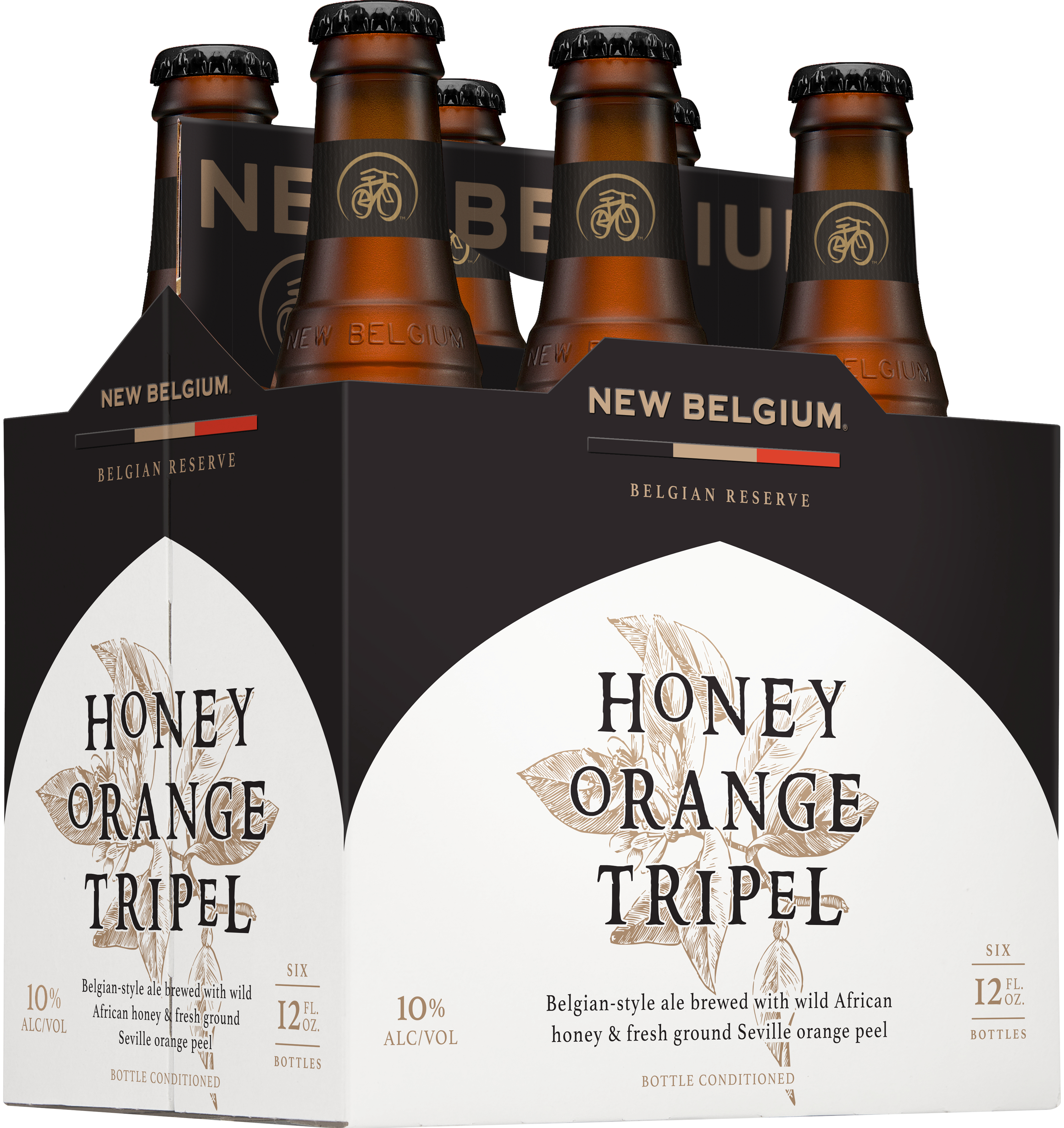 New Belgium Brewery is ideal if you want to plan a laid-back, beer-focused hangout. They serve a diverse selection of appetizers, including tacos, flatbreads, and chicken wings with creamy umami sauce.
Walking Distance from Chase Center:
15 minutes.
Besharam
Have you ever tried a fusion of Indian and Western food? In this spot, you can experience parathas with blue cheese, kebabs, raita with garlic and pea, maska paneer, and even crispy and tasty pani puri.
Walking Distance from Chase Center:
21 Minutes.
Sea Star 
Looking for a place to chill with friends over creative cocktails? The Sea Star is where you should go. They serve amazing cocktails fusing cardamaro, honey, rum, and walnut bitters.
Walking Distance from Chase Center:
11 minutes.
The Ramp  
Local oysters, a goat and beet cheese salad, and a crab and shrimp Louie salad are among the authentically American dishes on the menu.
Walking Distance from Chase Center:
8 minutes.
Marcella's Lasagneria & Cucina
They serve seven lasagnas on their menu with mushroom, butternut squash, eggplant, verdura, sausage, and bolognese.
Walking Distance from Chase Center:
14 minutes.
Café Okawari
One of the most incredible places in the city to get katsu chicken sandwiches, Japanese curries, unadon, protein bowls, soups, hojicha lattes, and house-made yuzu sodas is the Cafe Okawari.
Walking Distance from Chase Center: 
19 minutes.
House of Tadu
House of Tadu introduces Ethiopian cuisine with veggie combos, tangy injera, and chicken items that are perfect for a casual meal after the game.
Walking Distance from Chase Center:
11 minutes.
Piccino 
A great place to hang out with your friends with rich flavored pork ragu (braised with milk) and thin-crust mushroom pizzas.
Walking Distance from Chase Center:
16 minutes.
FAQs:
What is the Pepsi Club at Chase Center?
The Pepsi Club features a Pepsi bar that serves specialty cocktails and premium liquor.
Can you bring water bottles to Chase?
No, you are not allowed to bring water bottles, food, or drinks outside the arena. However, the exceptions are medicine and baby food.
How early can you arrive at Chase Center?
If you are arriving at the Chase Center for the Warriors game, the gates will open 90 to 120 minutes before the game. For any other concert or event, it is 60 minutes.