I'm excited to share with you everything you need to know about the Honda Center's gates and entrances. The Honda Center is a popular destination in Anaheim, California, that hosts numerous events such as concerts, sports games, and family shows. As a frequent visitor myself, I've gathered some essential information that will help you navigate this massive arena with ease.
When attending an event at the Honda Center, one of the first considerations is finding the appropriate gate and entrance to use. The arena features multiple gates with specific purposes, such as VIP entrances, accessible entrances, and general ticket entrances. It's crucial to know which gate to use, as it can save you both time and potential headaches.
In this article, we'll explore all the essential information about the Honda Center's gates and entrance procedures. We'll learn about the various entrances and the differences between them, as well as tips and tricks for a smooth entry into the arena.
The History of Honda Center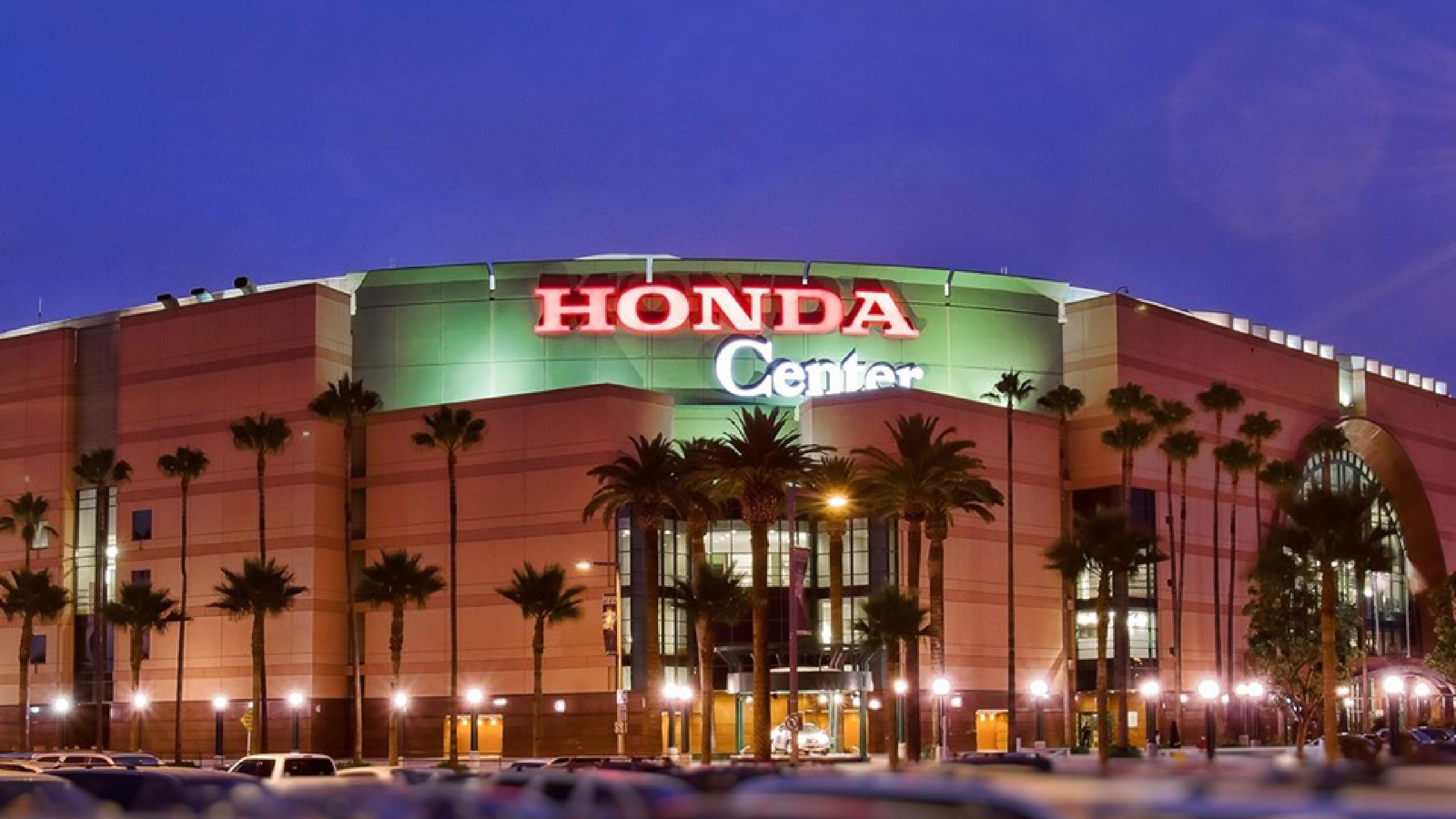 As I learned more about the Honda Center, I found that it has quite an interesting history! Originally opened in 1993, this indoor arena is situated in Anaheim, California. It was first known as the Arrowhead Pond of Anaheim. Fans affectionately called it "The Pond" during those times.
Over the years, Honda Center has been home to several sports teams and has hosted various events. It's most famous for being the home venue of the Anaheim Ducks, who won the 2007 Stanley Cup.
In addition to being a venue for professional hockey, the Honda Center has also been a host for college basketball games and was part of the NCAA Men's Basketball Tournament. The arena has a basketball configuration that has been used in these events.
To accommodate different types of events, Honda Center went through several renovations and upgrades. One of the most significant changes was the installation of a state-of-the-art scoreboard in 2016, which has greatly enhanced the overall fan experience.
Throughout the Honda Center's history, it has also been a premier spot for entertainment in Orange County. With its proximity to Disneyland and Angel Stadium, visitors can easily experience the best that Anaheim has to offer.
Today, Honda Center is not only a prominent sports venue but also a hub for various concerts, family shows, and other special events. Its outstanding history reflects its continued dedication to providing unforgettable experiences for all guests.
Getting to the Honda Center
By Car
If you're planning to drive to the Honda Center, be prepared for some LA area traffic and parking costs. Parking for Anaheim Ducks games generally costs $20 and can be reserved and paid for online in advance. To reach the arena, use any of these available routes, which usually guide the driver through the back streets of Honda Center, with parking lot entry typically found at Gate 3. Keep in mind that access to Douglass Road and Gate 3 may occasionally be closed off from eastbound Katella by Anaheim traffic control. Remember to always check for the latest guidance on route closures or changes before your trip.
By Public Transit
Honda Center encourages guests to consider more sustainable options like walking, biking, taking public transit, or carpooling. This way, you can avoid traffic, save on gas and parking, and reduce your carbon footprint. Getting to the arena using these alternatives allows you to enjoy the event without the hassle of finding a parking spot. Information regarding nearby public transportation options can be found on the Honda Center website or by contacting their customer service.
Safety and Security Measures
As I walked towards the Honda Center, I noticed that safety and security are top priorities for the venue. One of the first things that caught my attention was the state-of-the-art walk-through metal detection systems at all entry doors. Fans are screened before making their way into the arena, ensuring a safe environment for everyone.
From my personal experience, I found that the process of going through the metal detectors was smooth and efficient. The security staff was friendly and professional, making me feel at ease while I went through the screening process. I can confidently say that the Honda Center takes the security of its guests seriously.
While at the event, I discovered that Honda Center also enforces a "no re-entry" policy for all events. This helps maintain a high level of security by preventing people from going in and out of the venue during the event, reducing the risk of any issues occurring. As long as you plan your visits to the concession stand or restroom accordingly, this policy doesn't cause any inconveniences. In fact, it felt comforting knowing that the safety of all attendees is a priority.
Additionally, I found out that Honda Center's security policies extend to bag and purse checks for all individuals entering the premises. This is another layer of security in place to ensure a safe and fun experience for everyone in attendance. As a result, I recommend traveling light and only bringing necessary items to speed up the bag check process and make it easier for everyone involved.
In sum, I can tell you firsthand that the Honda Center has made safety and security measures a priority, providing a comfortable and enjoyable atmosphere for fans like me.
Entrance and Gates Guide
Main Entrance
When I visit the Honda Center, the main entrance is where I usually enter. It's conveniently located and makes getting into the arena a breeze. Designed to manage large crowds efficiently, the main entrance has multiple lines and security checkpoints to ensure a safe and smooth entry process. Remember to follow any bag policies and prohibited items lists to avoid any delays or issues upon entry.
VIP Entrance
For those guests who have VIP tickets or access, there's a separate VIP entrance at the Honda Center. This entrance offers an exclusive and expedited entry experience. The VIP entrance is designed to provide a more personalized and luxurious experience, ensuring VIP guests feel taken care of from the moment they arrive. I always make sure to double-check my ticket type to ensure I'm using the appropriate entrance for my experience.
Accessibility Guide
I want to make sure everyone attending events at the Honda Center has a great time, so let's talk about accessibility. They prioritize making the venue accessible and comfortable for guests with disabilities, and I've got all the key details for you.
Wheelchair Assistance
For those of you who need a little extra help getting around the Honda Center, they offer wheelchairs for use on a first-come, first-served basis. Just let a staff member know if you need assistance. Don't worry, they'll take good care of you, and make sure you can fully enjoy your Honda Center experience.
Accessible Seating
When you're attending events at Honda Center, making sure you have a comfortable seat is important. They've got you covered with accessible seating options. ADA-accessible seats are available throughout the arena so you can choose the perfect spot for you. I recommend contacting the Box Office at (714) 704-2500 to reserve your accessible seats in advance, so you'll have one less thing to worry about.
Attending events at the Honda Center should be a breeze for everyone. Keep these details in mind, and don't hesitate to ask the staff for help, they're there to ensure your experience is a memorable one.
Guest Services
At the Honda Center, I found their commitment to providing an exciting, memorable, and safe guest experience quite impressive. They have a set of general information and policies applicable to all guests attending events.
When I attended an event, I noticed they have a bag policy that permits bags within certain guidelines. Bags and purses can be no larger than 5″ x 9″ x 2″ to be allowed inside the arena, and they must undergo a manual inspection. Sadly, I had to leave my backpack behind, as those are not permitted at all. One thing to note, the Honda Center doesn't offer a bag check, so make sure you only bring allowed items to avoid any inconvenience.
If I needed assistance with my tickets, I found out that I could contact the Honda Center Box Office at (714) 704-2500. Providing details like the credit card used for purchase, date of purchase, event name and date, and seat location helps them retrieve the sales record with ease.
When I used rideshare services to attend the event, I discovered that the drop-off and pick-up location is at the Anaheim Regional Transportation Intermodal Center (ARTIC) at 2626 E. Katella Avenue, Anaheim 92806. Following traffic control officer instructions from Douglass Road is essential in arriving at the designated location.
Food & Beverage Options
When I visit the Honda Center, there's a fantastic range of food and beverage options to satisfy my cravings. I've found multiple concession stands located throughout the arena, each offering its own unique menu. Let me share some of the popular offerings I've come across:
At The Classics stands (located at sections 321 and 212, 219), I can enjoy traditional arena favorites like hot dogs, pretzels, cheese nachos, chicken tenders, waffle fries, and more. These are always a hit, no matter the event!
For a more upscale dining experience, I head over to Jack Daniel's Old No. 7 Club (sections 312-315). There, I've enjoyed rotating chef tables with freshly prepared salads, action-station entrées, carved items, and specialty desserts. The bar menu is exclusively offered in the seating area, perfect for catching up with friends over a drink.
For the wine enthusiasts like me, there's The Wine Cellar Preserved by Sub-Zero (section 324). It's always a treat to sample their selection of fine wines while indulging in some tasty accompaniments.
Another gem I've discovered is the Greatest Hits stands (sections 217, 228). They offer the best of my favorite concession fares in one location! Gourmet burgers, chicken tenders, cheese nachos, hot dogs, and waffle fries are all available here. Plus, mobile ordering is available via the Honda Center App, making it super convenient for me to grab a bite while on-the-go.
Lastly, don't forget to check out the Club Level Lounge (sections 325/301) for an exclusive pre-event experience. The outdoor Brewery X Biergarten features an enhanced food and beverage menu, perfect for socializing before the main event.
I hope you find this guide helpful in exploring the delicious food and beverage options available at the Honda Center. Enjoy your visit!
Where to Park
As someone who frequently visits the Honda Center, I can tell you that finding parking can be quite hassle-free. The venue has several visitor parking lots to choose from. But before parking my car, I always aim at finding the most convenient spot so that it's easy to leave after an event.
The best place to park for me is in Main Lot 1 and Main Lot 2, but these are reserved for guests who purchase preferred parking passes. If you happen to have a general Honda Center parking pass like I usually do, you can head to any of the other available lots. The pricing for these lots typically ranges between $20 to $30 for general parking and $25 to $35 for preferred parking.
Sometimes, I like to explore third-party parking options when I'm visiting the Honda Center. SpotHero is a great resource to find these alternatives. One option that I found convenient is the Shriner Lot at 1320 South Sanderson Avenue. It's just about a 10-minute walk from the gates and tends to be reasonably priced.
Another tip I recommend is considering walking, biking, taking public transit, or carpooling to the Honda Center to avoid traffic and save on gas, parking, and even reduce your carbon footprint. The address for the Honda Center is 2695 East Katella, Anaheim, CA 92806, and the phone number is (714) 704-2400.
I hope this information helps when planning your visit to the Honda Center!
Shopping at the Venue
As I entered the Honda Center, I was excited to explore the shopping options available for fans. From team merchandise to snacks and beverages, the venue has it all.
My first stop was the Team Store, which was conveniently located near the main entrance. Here, I found a wide range of Anaheim Ducks gear, from jerseys and hats to souvenirs and accessories. It was a one-stop-shop for any fan looking to support their team, and I couldn't resist picking up a few items myself.
As I continued walking through the concourse, I noticed various concession stands offering an assortment of food and drinks. From hot dogs and popcorn to soft drinks and beer, there was something for everyone. I decided to grab a beverage to enjoy during the game, and I appreciated the convenience of having these options so close to my seat.
In addition to the Team Store and concession stands, there were also several smaller retail booths scattered throughout the arena. These offered unique and fun items such as custom t-shirts, team collectibles, and even face painting for younger fans. I found myself drawn to these stands, as they added to the overall festive atmosphere of the venue.
Overall, my shopping experience at the Honda Center was enjoyable and easy. With a variety of options available at my fingertips, I felt well-prepared to cheer on my favorite team and make the most of my time at the arena.