As a fan of the San Francisco 49ers, I know how important it is to have a smooth experience when attending a game at Levi's Stadium. That's why I'm here to share everything you need to know about Levi's Stadium's gates and entrances, so you can make the most of your time cheering on your favorite team!
From finding the right entrance for your ticket type to learning about the timings of when the gates open, I've got you covered. By understanding these crucial details, you'll be able to navigate your way around the stadium with ease, ensuring a memorable game day experience. So let's dive into the essential information about Levi's Stadium's gates and entrances.
History of Levi's Stadium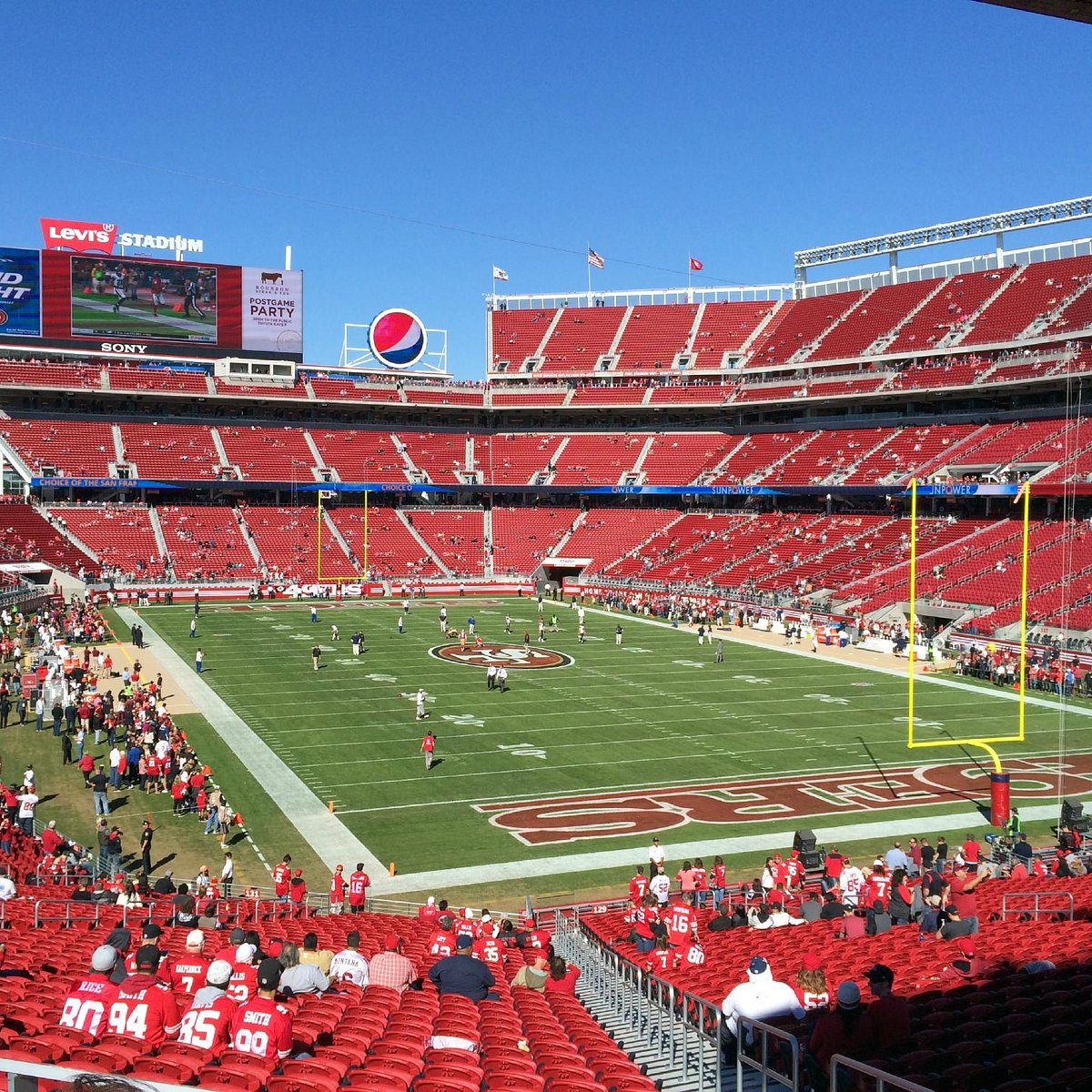 Inception
As I began to learn about Levi's Stadium, I discovered that it is an American football stadium located in Santa Clara, California, just west of the much larger city of San Jose. This stadium serves as the home venue for the NFL's San Francisco 49ers since 2014. The concept of building a new stadium for the 49ers started to form in the early 2000s when the team decided to have their very own state-of-the-art facility.
Development and Construction
The journey of constructing such an impressive stadium took a little over two years. Before the construction started, there were several challenges and negotiations with the city of Santa Clara as well as purchasing the land and obtaining permits. Finally, the construction of Levi's Stadium began, and the stadium came at a cost of approximately $1.2 billion. I was quite fascinated to learn that the official opening of the stadium occurred on July 17, 2014, with a ribbon-cutting ceremony. The first match hosted at this fantastic venue was an MLS league match between the San Jose Earthquakes and Seattle Sounders on August 2, 2014, marking an exciting new chapter in the history of the stadium and the San Francisco 49ers.
Gateway to the Stadium
Main Entrance
At Levi's Stadium, there are multiple entrance gates for fans to use. I've found that the main entrance, which is typically the most crowded, is a good starting point for first-time visitors. When the gates open, you'll see lots of excitement and anticipation from fellow fans excited for the game. It's important to plan ahead and arrive early, as lines can get long.
VIP Entrance
If you have VIP or premium tickets, then you are in for a special treat! There is an exclusive VIP entrance that you can use. This entrance will likely have shorter wait times, and it's a great way to make your game day experience feel even more special. Don't forget to have your VIP tickets ready as you approach the entrance to ensure a hassle-free entry.
Gate B Entrance
For those looking for a less crowded entrance, the Gate B entrance might be what you seek. This entrance is generally not as hectic as the main entrance and is still conveniently located. Make sure to check the stadium map before arriving so you know where to head once you arrive, especially if your seats are closer to this gate.
Gate C Entrance
Another alternative entrance option is Gate C. Similar to the Gate B entrance, this entrance can provide a more relaxed entry experience. The stadium map will be your best friend when deciding which entrance to choose, as it shows the location of all entrances to help you find the one that suits you best. Remember, arriving early is key to ensuring you have enough time to find your seats and grab some snacks before the game starts.
Services at the Gate
Security Check
When I visited Levi's Stadium, I noticed that the security check was quite efficient. The staff thoroughly checked bags and made sure to implement a clear bag policy for everyone's safety. Personal belongings were inspected quickly, making it a smooth experience for fans. If you plan on attending a game or event, remember to follow the permitted and prohibited items list to save time and minimize any potential issues.
Ticket Checking
The ticket checking process at Levi's Stadium was also seamless. The staff recommended having our mobile tickets ready on our smartphones for a quicker entry. It is highly advised to keep your device fully charged and have the ticket displayed on the screen to expedite the verification process. Additionally, you can also use paper tickets, but make sure they are kept in good condition to avoid issues with the scanners. Keep in mind that VIP and Premium Ticket holders have a reserved entrance, so take advantage of this perk for faster access to the stadium.
Navigating Levi's Stadium
When I visited Levi's Stadium to watch a San Francisco 49ers game, I found it essential to know how to navigate through the stadium easily. Here are some helpful tips for getting around.
Signage
Upon entering the stadium, I noticed clear signs directing me to various sections, amenities, and points of interest. It's easy to find your way around by simply following the signs throughout the venue.
Stadium Map
To have a comprehensive view of the entire stadium layout, I recommend grabbing a stadium map at the entrance or downloading one from the Levi's Stadium website. This map will help you familiarize yourself with the location of your seats, restrooms, food and beverage stands, and other conveniences.
Staff Assistance
Lastly, if you need any assistance or have questions during your visit, stadium staff are friendly and readily available to help. Don't hesitate to approach the staff for directions or any concerns you may have while attending the event at Levi's Stadium.
Accessibility at Levi's Stadium
Levi's Stadium takes pride in the services they provide to all guests, including those with disabilities. As a friendly guide to those planning to visit, I'll go through some key accessibility features available at the stadium.
One important area to note is parking. Accessible parking spots are available for guests with disabilities, and they also provide a courtesy shuttle service from several parking lots to make it easier to reach the entrance gates.
At the stadium itself, the Gate C ramp is a convenient access point for those with mobility challenges. This ramp can be found near the main entrances and provides access to all levels of the stadium.
For guests who need wheelchair assistance, Levi's Stadium has you covered. Just make sure to reach out to their staff members upon arrival, and they'll assist you with any wheelchair-related needs.
Apart from the accessible seating areas that comply with the Americans with Disabilities Act (ADA) regulations, the stadium also offers other ADA accommodations. These include assistive listening devices, wheelchair storage, and services for guests with sensory issues.
To further enhance your experience at Levi's Stadium, they even offer closed captioning services for public address announcements, available on the upper and lower LED ribbon boards of the stadium.
I hope this information helps you in planning your visit to Levi's Stadium, and I wish you a great experience at the event you choose to attend!
Available Amenities
As a frequent visitor to Levi's Stadium, I am always impressed by the wide range of amenities available to enhance my experience. Whether you are attending a San Francisco 49ers game or another type of event, this state-of-the-art venue offers something for everyone to enjoy.
One of my favorite aspects of the stadium is the diverse food options. With everything from classic game-day favorites like hot dogs and nachos to more unique offerings like sushi and vegan dishes, I always have plenty of choices to satisfy my hunger while I'm there.
In addition to the fantastic food choices, there are also a variety of fan-friendly amenities that make my visit even more enjoyable. For those needing special accommodations, Levi's Stadium has accessible (ADA) facilities which include stadium ramps, accessible seating, and other services to ensure a comfortable experience.
As someone who values convenience, I really appreciate the efficient transportation options available to get to and from the stadium. With easy access to major highways, ample parking space, and public transport options like the VTA Light Rail and buses, I can choose the best mode of transportation that suits my needs.
Additionally, Levi's Stadium is equipped with free Wi-Fi throughout the venue. This allows me to stay connected with friends and family, share my experience on social media, or even quickly check up on the other games happening during my visit.
Finally, during my visits to Levi's Stadium, the helpful staff and their commitment to providing top-notch guest service have always stood out to me. From answering questions to assisting with directions or any other needs, the trained employees are available to ensure my experience is nothing short of amazing.
In summary, Levi's Stadium's diverse food options, accessible facilities, transportation convenience, connectivity, and helpful staff contribute to a truly memorable and enjoyable experience for me and fellow fans during each visit.
Eating at Levi's Stadium
As a frequent Levi's Stadium visitor, I always look forward to the food options available at this amazing venue. In this section, I'll share some information about the different food options you can find at Levi's Stadium.
Food Stands
When hunger strikes during the game, the food stands at Levi's Stadium won't disappoint. Along with classic stadium fare like hot dogs and nachos, there are a variety of other delicious options to choose from.
There is an array of stands offering diverse food choices, including:
Burgers & Fries: Satisfy your craving for a juicy burger and crispy fries.
Pizza: Grab a slice of pizza – always a crowd favorite.
Tacos: For taco lovers, there's no shortage of delicious options at the stadium.
Sandwiches & Wraps: Quick and delicious, perfect for a bite during halftime.
Specialty Restaurants
For those seeking a more elevated dining experience, Levi's Stadium has some specialty restaurants to cater to your palate. Here are a couple of options that you might want to check out when you're at the game:
Bourbon Steak & Pub: This upscale restaurant offers a fine dining experience, serving premium steaks, seafood, and handcrafted cocktails. It's an ideal spot for pre-game drinks or special occasions.
Michael Mina's Tailgate: This unique dining concept combines the joy of tailgating with fine cuisine. The menu changes each game and features a variety of local ingredients and global flavors.
So, there you have it. The next time you're at Levi's Stadium, don't forget to explore the variety of food choices available to make your game day even more enjoyable!
Additional Tips for a Smooth Entry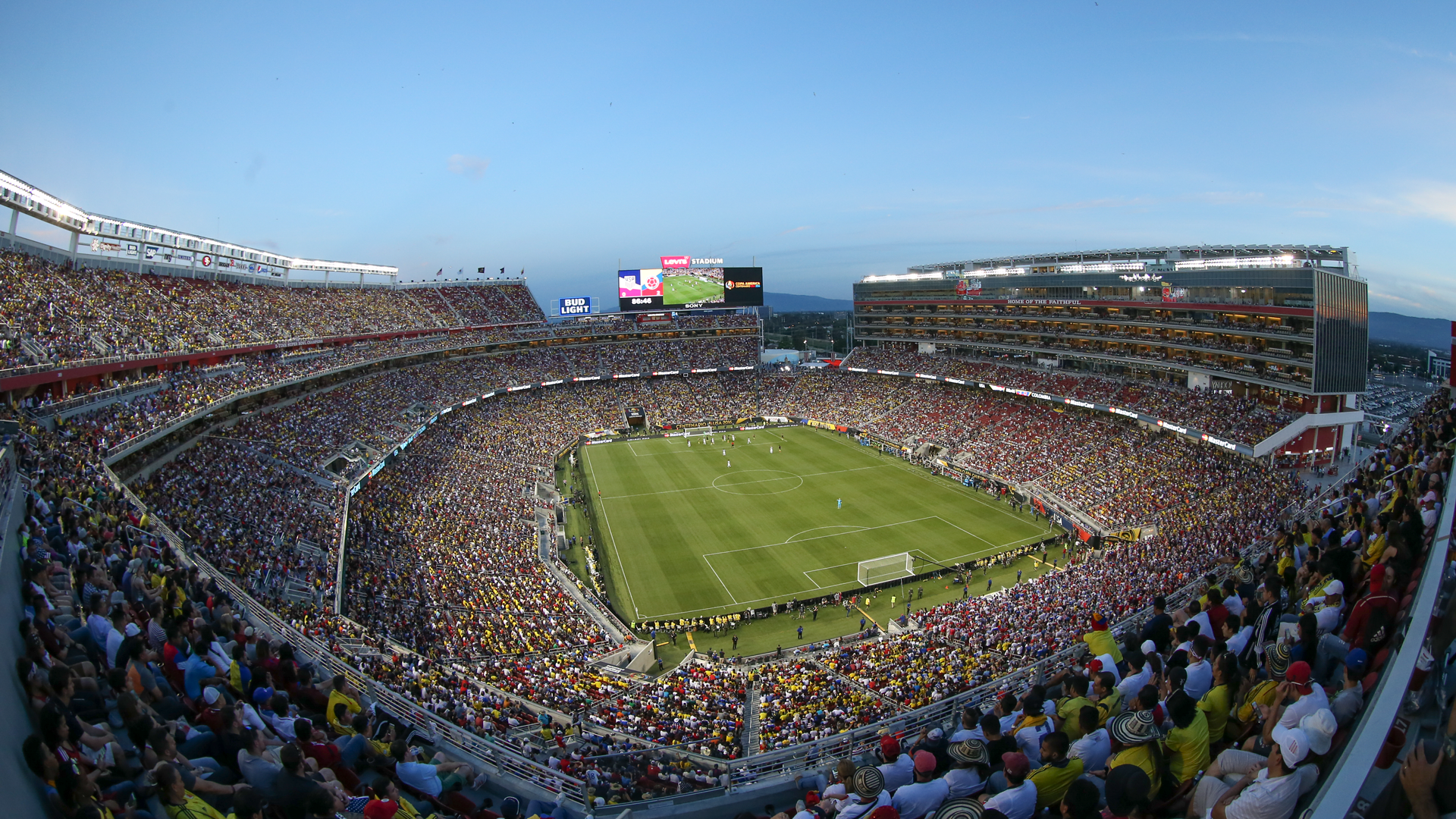 I would like to share a few tips to ensure a smooth entry into Levi's Stadium. To make your experience enjoyable and hassle-free, consider the following suggestions:
Arrive early: Parking lots open 4 hours prior to kickoff, and Levi's Stadium gates typically open 2 hours before a scheduled event. To avoid long lines and crowds, it's a good idea to arrive well ahead of time.
Know your entrance gate: Levi's Stadium has five entrance gates for fans to use. Familiarize yourself with the gate that corresponds to your ticket and seating area. This information should be available on your ticket or in the accompanying documentation.
Be prepared for security checks: All visitors must go through security checkpoints at the entrance. To speed up the process, make sure you have a clear bag, limiting what you carry when possible. Also, avoid bringing any prohibited items, listed on the Levi's Stadium website or event guidelines.
Consider public transportation: If you want to avoid the hassle of parking and save some money, consider using public transportation to reach the stadium. Santa Clara Valley Transportation Authority (VTA) operates bus routes and light rail services connecting Levi's Stadium to surrounding areas.
Take advantage of mobility services: Levi's Stadium provides a variety of services for guests with disabilities, including courtesy buses from several parking lots, golf carts in designated lots, and Guest Services representatives to offer wheelchair assistance if requested.
By following these tips, I'm confident you'll have a smooth entry experience. Enjoy your time at Levi's Stadium!
Conclusion
I had a great time exploring Levi's Stadium and learning about its gates and entrances. The stadium offers an unforgettable experience for sports fans and event-goers alike, with fan-friendly amenities and diverse food options.
As a visitor, it's important to know that the Gate C ramp accesses all levels in the stadium, making it the easiest way to move around. When attending a game, I recommend arriving early to make the most of your experience.
In my opinion, one of the best features of Levi's Stadium is its accessible accommodations and mobility services. No matter your mobility needs, the stadium has options to ensure a comfortable and smooth experience.
Lastly, it's a good idea to add your mobile tickets to your digital wallet before arriving at the venue. This will greatly reduce any issues you may have when entering the stadium.
I hope you find this information helpful, and enjoy your visit to Levi's Stadium!