Nestled in the heart of San Diego's East Village, Petco Park serves as the stunning home to the beloved San Diego Padres.
Built in 2004, this architectural marvel not only boasts the best sight lines in baseball but also offers breathtaking views of the surrounding city.
With its sea-inspired design and celebration of the region's natural beauty, cultural diversity, and unique spirit, Petco Park provides a truly unforgettable experience for fans of America's favorite pastime.
Within this former warehouse district turned urban hub, Petco Park has played a crucial role in revitalizing the East Village with its upscale apartment blocks and dozens of new restaurants.
More than just a ballpark, it houses must-see attractions like the 9.5-foot bronze statue commemorating Padres legend Tony Gwynn in the area known as Tony Gwynn Plaza and Gallagher Square for fans to enjoy.
Thanks to a naming rights deal, San Diego-based pet supplies retailer Petco ensures that this iconic stadium will be known as Petco Park through at least 2027.
With its rich history, state-of-the-art facilities, and commitment to the local community, Petco Park remains a shining beacon for both the San Diego Padres and their devoted fans.
History of Petco Park
Construction and Opening
Petco Park, the home of the San Diego Padres, opened its doors in April 2004. The construction of this iconic ballpark aimed to create a state-of-the-art facility in San Diego that would serve as a destination for fans, locals, and tourists alike.
The naming rights for the stadium were acquired by San Diego-based pet supplies retailer Petco, in a 22-year, $60 million deal, which was later extended in 2021 to last through at least 2027.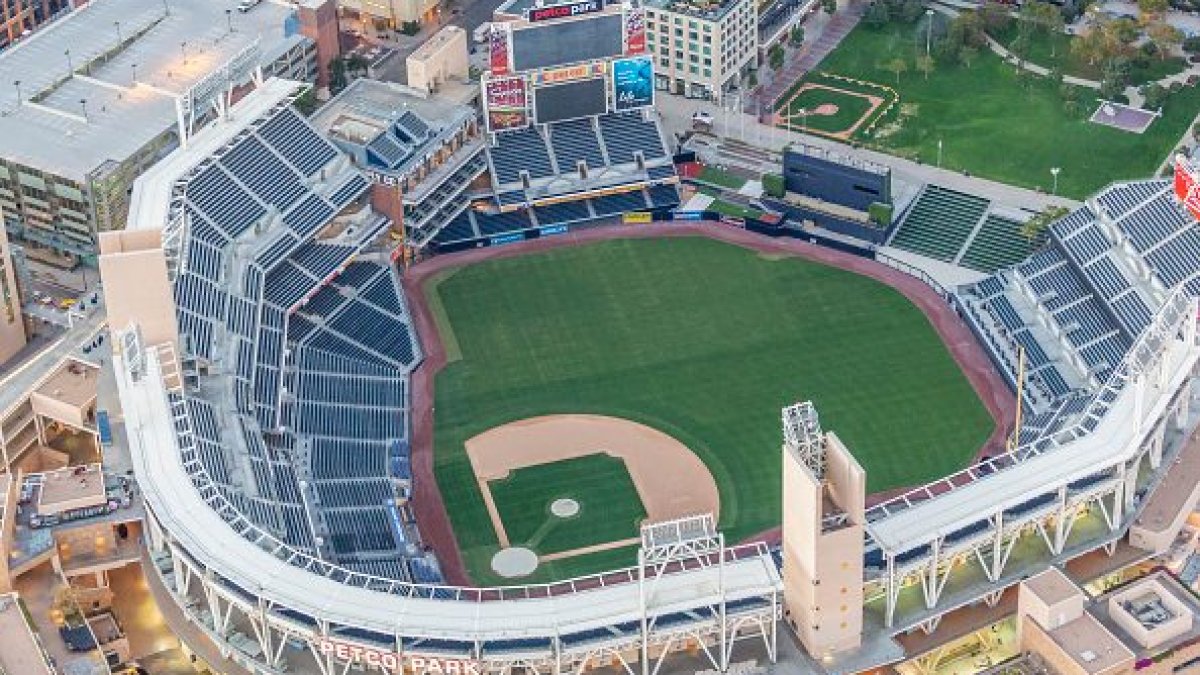 Notable Events
As a premier ballpark, Petco Park has hosted numerous memorable events throughout its history. Some of the most notable events include:
First Game: On March 11, 2004, the San Diego State Aztecs played against Houston (college baseball) at Petco park, drawing a college-record crowd of 40,106 people.
Baseball Milestones: Petco Park has been the site of several significant baseball accomplishments, with players setting records and reaching personal milestones within its confines.
In addition to these events, Petco Park is known for its beautiful and cutting-edge design, making it one of the most well-regarded complexes in all of professional sports.
Stadium Features
Seating Capacity and Arrangement
Petco Park has a seating capacity of around 40,000 and offers a variety of seating options to cater to diverse preferences.
The stadium boasts some of the best sight lines in baseball, ensuring an excellent view of the game from any seat. The seating arrangement comprises:
Field level seats
Terrace level seats
Upper deck seats
Suites and special seating areas
The seating areas are designed to accommodate groups and families, providing a comfortable and enjoyable baseball experience.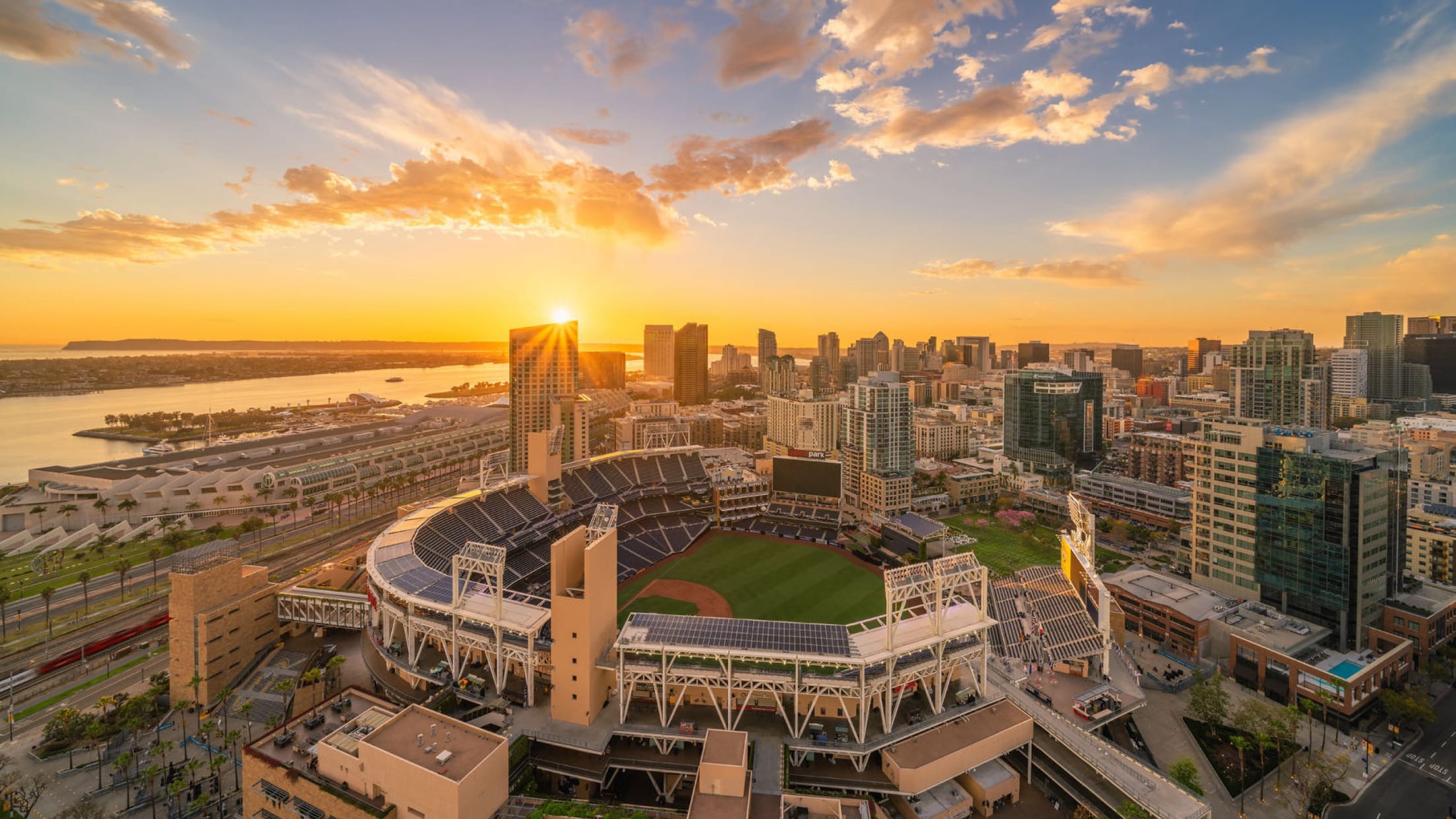 Concessions and Dining Options
Concessions at Petco Park offer a wide range of dining options. From traditional ballpark fare to local favorites, there's something for everyone. Some of the popular concessions include:
Pizza: Classic pizza slices, calzones, and Italian dishes
Mexican Food: Trendy tacos, burritos, and other Mexican favorites
Burgers and Sandwiches: Delicious gourmet burgers and sandwiches with a variety of toppings
Beer and Wine: A selection of local and international brews, as well as wines by the glass
In addition to the various concessions, Petco Park features multiple sit-down restaurants and bars, providing a more relaxed ambiance for enjoying a meal or beverage.
Art and Architecture
Petco Park is an architectural gem that merges the beauty of San Diego with the excitement of Major League Baseball.
The stadium's design incorporates elements inspired by the city's natural landscape, cultural diversity, and unique spirit.
One notable aspect of the stadium's architecture is the incorporation of the historic Western Metal Supply Co. building. Preserved as a historic landmark, the brick edifice is seamlessly integrated within the modern ballpark and houses a bar and several vantage points.
The stadium also showcases various art installations, including the Tony Gwynn Plaza, which honors the legendary San Diego Padres player. These artistic elements contribute to the overall aesthetic appeal and create an immersive fan experience.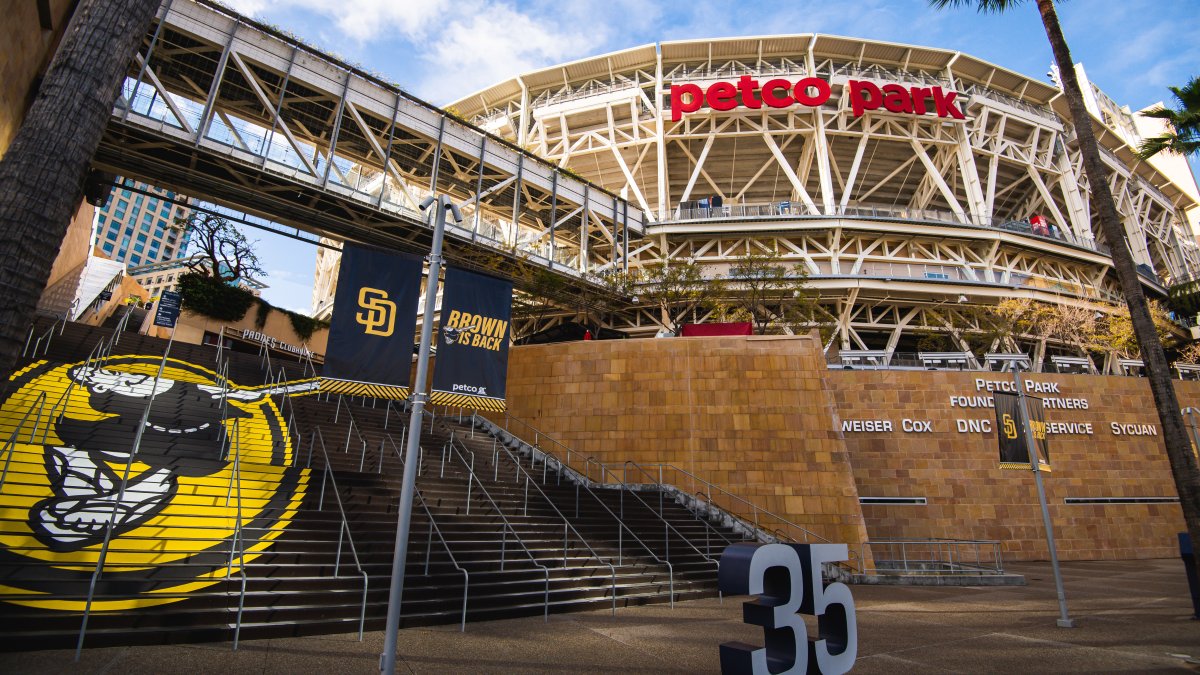 Special Events and Concerts
Petco Park, the home of the San Diego Padres, is more than just a baseball stadium.
This iconic venue hosts an array of special events and concerts throughout the year, catering to music lovers of various genres.
Notable Concerts
Petco Park has welcomed several big names in the music industry since its opening in 2004. Some notable artists who have performed here include:
Madonna
Paul McCartney
Metallica
Taylor Swift
Beach Boys
The Eagles
Billy Joel
In addition to these legendary acts, the stadium has also hosted concerts featuring punk, ska, country, hip hop, electronic, and metal music, as well as orchestras and high school bands.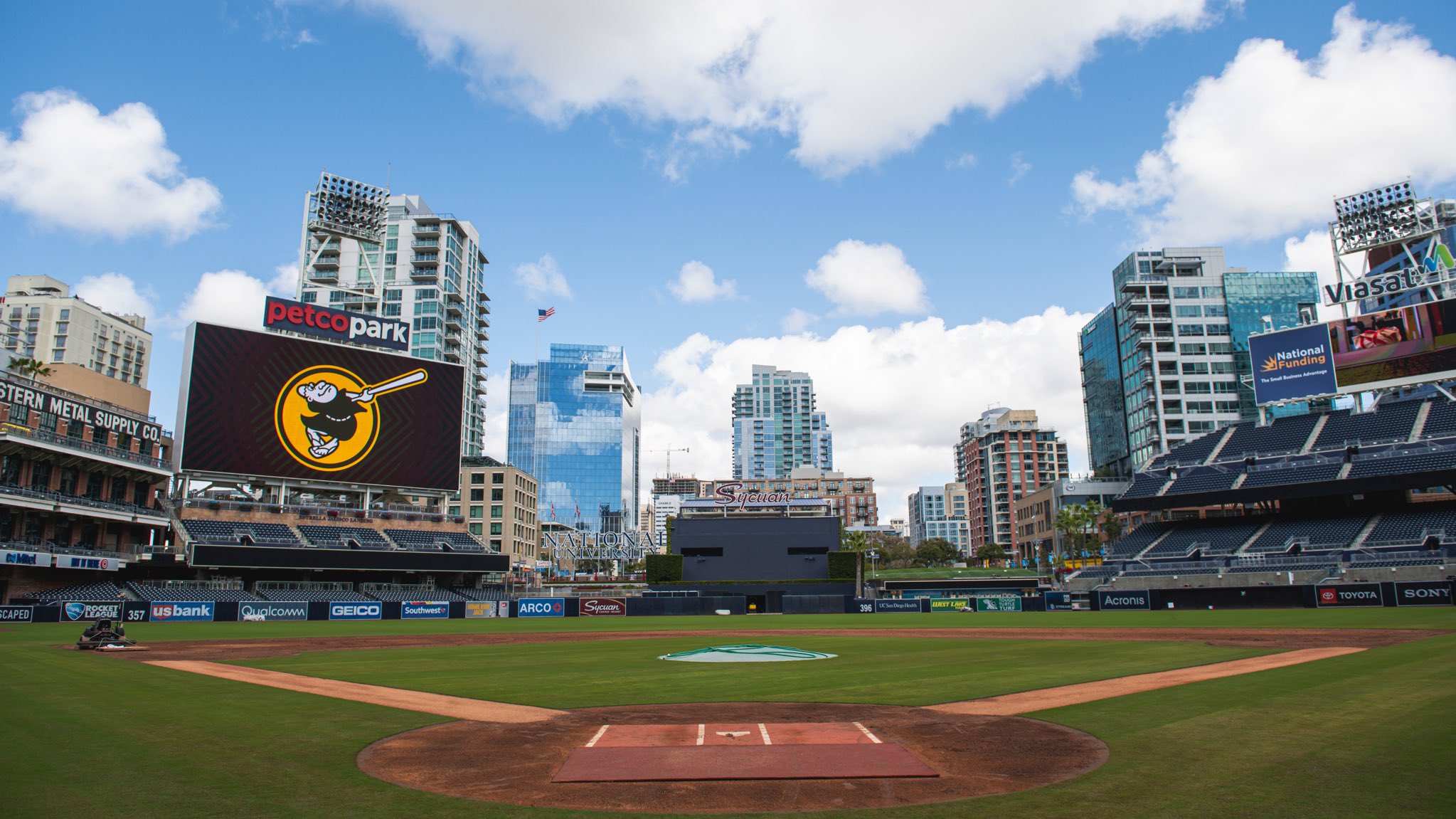 Festivals and Community Events
Beyond concerts, Petco Park also serves as a gathering place for various festivals and community events.
These events often bring the San Diego community together to enjoy food, entertainment, and local talent at the ballpark. To stay updated on upcoming events, it's essential to check the Petco Park events calendar.
In summary, Petco Park is a versatile venue that hosts an array of concerts, festivals, and community events alongside its primary function as the home of the San Diego Padres.
Visitors can expect to find entertainment options to suit all tastes, making it a must-visit destination in the city.
Visiting Petco Park
Petco Park, home of the San Diego Padres, is located in the East Village of downtown San Diego.
The ballpark, which opened in 2004, is part of an urban renewal project that transformed the area into a vibrant location with restaurants, apartment blocks, and entertainment options.
Parking and Transportation
There are several options available for getting to Petco Park. You can plan your visit by considering:
Driving: There are multiple parking lots and garages surrounding the ballpark. Make sure to plan ahead and arrive early for the best spots.
Public Transportation: The San Diego Metropolitan Transit System (MTS) offers convenient trolley and bus services, with stops near the stadium.
Ride-sharing: If you prefer a ride-sharing service, there are designated pick-up and drop-off points near the ballpark.
Nearby Attractions and Amenities
While visiting Petco Park, consider exploring some nearby attractions:
Gaslamp Quarter: This historic district offers an extensive selection of restaurants, bars, and shops.
Seaport Village: A waterfront shopping and dining complex with a charming atmosphere.
San Diego Convention Center: An event hub often hosting conferences, exhibitions, and more.
Embarcadero Marina Park: For those who enjoy waterfront parks and outdoor spaces.
Touring the Stadium
Petco Park offers guided tours that allow you to explore behind-the-scenes areas, such as the press box, dugouts, and luxury suites.
There are also opportunities to visit Tony Gwynn Plaza, where you can see the 9.5-foot bronze statue commemorating the legendary Padres player.
Tours typically last around 80 minutes and operate on non-game days.
James is a big time NBA Golden State follower, who makes sure to catch games when he's in the area. He likes to follow International Soccer, with an interest in small town soccer club, Blackburn Rovers located in the North on the UK.