The excitement of attending a Colorado Avalanche game can hardly be matched, but purchasing tickets for the action-packed event can be a daunting task. With various options available, it is essential to choose a reliable and convenient source to secure the best seats and experience the thrill in all its glory.
One of the top choices for purchasing Colorado Avalanche tickets is directly from the team's website or through their mobile app, which ensures an authentic and smooth transaction. Another popular platform is Ticketmaster, the official ticket marketplace for the team. Choosing these options, fans can rest assured of a hassle-free process while they gear up for an unforgettable experience.
For those who prefer a more personalized approach, contacting the Colorado Avalanche box office via phone can provide tailored assistance based on individual ticketing needs. Exploring these sources will help fans find their perfect seats, making their attendance at a Colorado Avalanche game an experience to remember.
Understanding Colorado Avalanche Tickets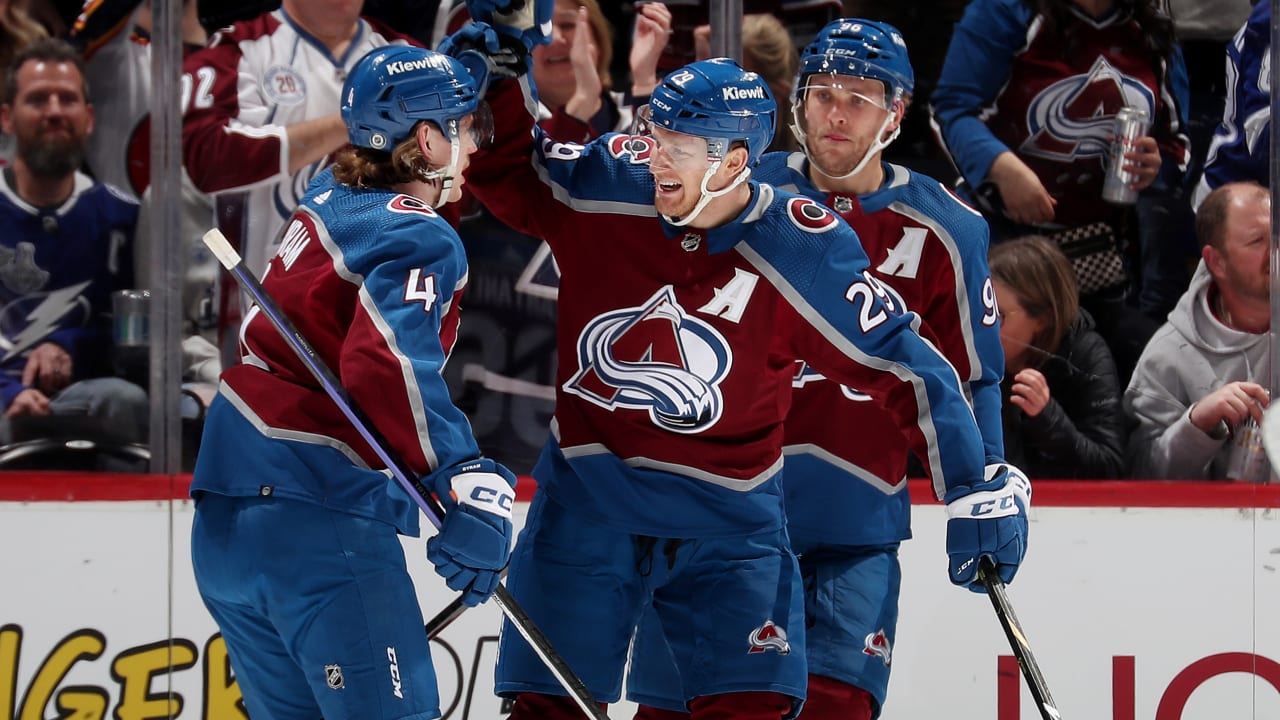 The Colorado Avalanche is a popular NHL team with a rich history and passionate fan base. When looking to buy tickets to their games, one must consider various factors to choose the best place to purchase them. In this short guide, we will explore some options available for buying Colorado Avalanche tickets.
One commonly used source for purchasing tickets is NHL.com. As the official website of the Colorado Avalanche, it offers various ticket packages and seating options. Fans can easily navigate the website to choose the desired game and seating preferences. However, it's important to note that NHL.com might have limited availability due to its popularity.
Another platform for buying tickets is Ticketmaster. As the official ticket marketplace of the Colorado Avalanche, it provides fans with a secure and user-friendly experience when purchasing tickets. Prices can be a bit high, but fans are guaranteed authentic tickets and a smooth purchasing process.
SeatGeek is an online ticket aggregator that allows users to compare prices from various ticket resellers. By using the platform, fans can often find competitive prices on tickets for their desired game and seating preferences. It's worth considering for those looking to score a great deal on Avalanche tickets.
The Ball Arena Ticket Office is the traditional, in-person option for purchasing tickets. Located at the venue, fans can walk up and purchase tickets. However, be aware that same-day tickets might not be available if the game is already sold out.
Finally, StubHub is another online ticket marketplace that offers a vast selection of tickets for various events, including Colorado Avalanche games. Similar to Ticketmaster and SeatGeek, fans can search for their desired game and seating options while ensuring a secure and reliable purchasing process.
In conclusion, there are many options available for fans to purchase Colorado Avalanche tickets. It's essential to compare various sources to find the best prices and ticket selection. Remember to always prioritize reliable, authorized ticket sellers to ensure a safe and enjoyable game experience.
Best Online Sources
Official NHL Tickets
Purchasing Colorado Avalanche tickets from the official sources ensures authenticity and avoids potential scams. You can buy them directly from the team's website or through their mobile app. The official ticket marketplace, Ticketmaster, provides a reliable platform to purchase tickets for the 2023 NHL season. For additional assistance, you can also contact the Colorado Avalanche box office by phone.
Third-Party Ticket Websites
There are several third-party ticket websites where you can find Colorado Avalanche tickets. One popular option is SeatGeek. They offer tickets starting from as low as $5 for preseason games, and you can easily search for events by date and location. Another website to consider is Gametime. They offer event cancellation protection, on-time ticket delivery, and a lowest price guarantee for Colorado Avalanche tickets. Keep in mind that prices can vary, so checking multiple websites may help you find the best deals.
Fan Ticket Exchange Platforms
Fan ticket exchange platforms provide a space for fans to buy and sell their tickets. These platforms can offer unique opportunities to find tickets to sold-out games or secure seats in specific sections. Examples of such platforms include StubHub and Vivid Seats. It's important to exercise caution when purchasing tickets from these sources, as it's crucial to verify the authenticity of the ticket and adhere to the platform's guidelines.
Physical Outlets
Stadium Box Office
The Ball Arena in Denver, Colorado is the home of the Colorado Avalanche. For those who prefer to purchase their tickets in person, the stadium box office is an excellent option. Fans can walk up to the box office during business hours and purchase tickets for any home game. It is important to keep in mind that availability might be limited, especially for high-demand games. Buying tickets at the box office sometimes can help you avoid any extra service fees seen online, but it's always a good idea to call ahead and check the availability of tickets for the desired game.
Authorized Ticket Outlets
In addition to the stadium box office, there are other authorized ticket outlets where fans can purchase Colorado Avalanche tickets. Retailers such as the Team Store at Ball Arena offer tickets for sale in person. Fans can also find authorized ticket outlets in various locations around the Denver area.
Some local authorized ticket outlets are:
Grocery stores
Shopping malls
Sports and event ticket booths
Remember to verify that the ticket outlet you choose is an authorized seller to avoid purchasing counterfeit tickets or being charged with excessive fees. Be sure to inquire about discounts, promotions, and group ticket rates at authorized ticket outlets, as these offers can help fans save on their Colorado Avalanche experience.
Overall, purchasing Colorado Avalanche tickets through physical outlets gives fans the opportunity to secure their seats in person and avoid online service fees. Whether you choose to buy at the stadium box office or an authorized ticket outlet, always confirm availability and prices before making a purchase to ensure you are getting the best deal possible.
Tips for Purchasing Tickets
Book in Advance
It is always a good idea to book your Colorado Avalanche tickets in advance. This allows you to secure the best seats at the best prices, and avoid the risk of games selling out. Ticket prices can sometimes increase closer to the event, so booking early can save you money.
Avoid High Demand Games
Some games attract more attention and demand, such as matches against popular teams or during playoffs. To find cheaper tickets, you may want to avoid attending these high-demand games. Instead, consider attending matches against less popular opponents and during less critical periods within the season.
Weekday vs Weekend Games
Generally, weekday games tend to be less expensive than weekend matches. This is because fewer people are available to attend during the week, resulting in lower demand and ticket prices. So, if your schedule allows, try purchasing tickets for weekday Colorado Avalanche games to save money.
Use Reliable Platforms
When purchasing Colorado Avalanche tickets, it is important to use reliable platforms. Some reputable options include:
Official NHL website: This is the primary source for tickets, as it offers direct access to available seats and official pricing.
Ticketmaster: As the official ticketing partner for NHL games, Ticketmaster provides a secure way to buy tickets for your favorite Avalanche games.
StubHub and Gametime: These platforms offer a marketplace for season ticket holders to resell their tickets, often at discounted prices compared to the official ticket sales.
SeatGeek: This platform serves as an aggregator for various ticket sources, providing an easy way to search and compare prices from multiple sellers.
By using these proven platforms, you can ensure that your Colorado Avalanche tickets are legitimate and purchased at a fair price.