As a sports enthusiast, I've always been fascinated by stadiums and their unique features. Coors Field, home of the Colorado Rockies, is no exception. Located at 20th and Blake streets in Denver's lower downtown/Ballpark Neighborhood, this spectacular venue offers fans incredible views of the Rocky Mountains while enjoying America's favorite pastime. Having hosted various events, including All-Star games, since its opening in 1995, Coors Field stands as a major stadium in Major League Baseball.
When it comes to navigating around Coors Field, I believe it's essential to familiarize yourself with the gate and entrance information. To do that, I've compiled everything you need to know for a seamless and enjoyable experience. From various gate locations and entrance points to parking lot accessibility, this guide is designed to help you easily navigate your way around this iconic ballpark, so you can focus on the game and have a great time.
Over my years of visiting Coors Field, I've learned quite a few tips and tricks to make the most of my ballpark experience. In this guide, I'll share some advice on stadium gates, parking lots, and more to ensure your visit runs smoothly. So let's dive in and explore this comprehensive guide for Coors Field's gates and entrances, ensuring that you have all the necessary information for a fantastic day at the ballpark.
History of Coors Field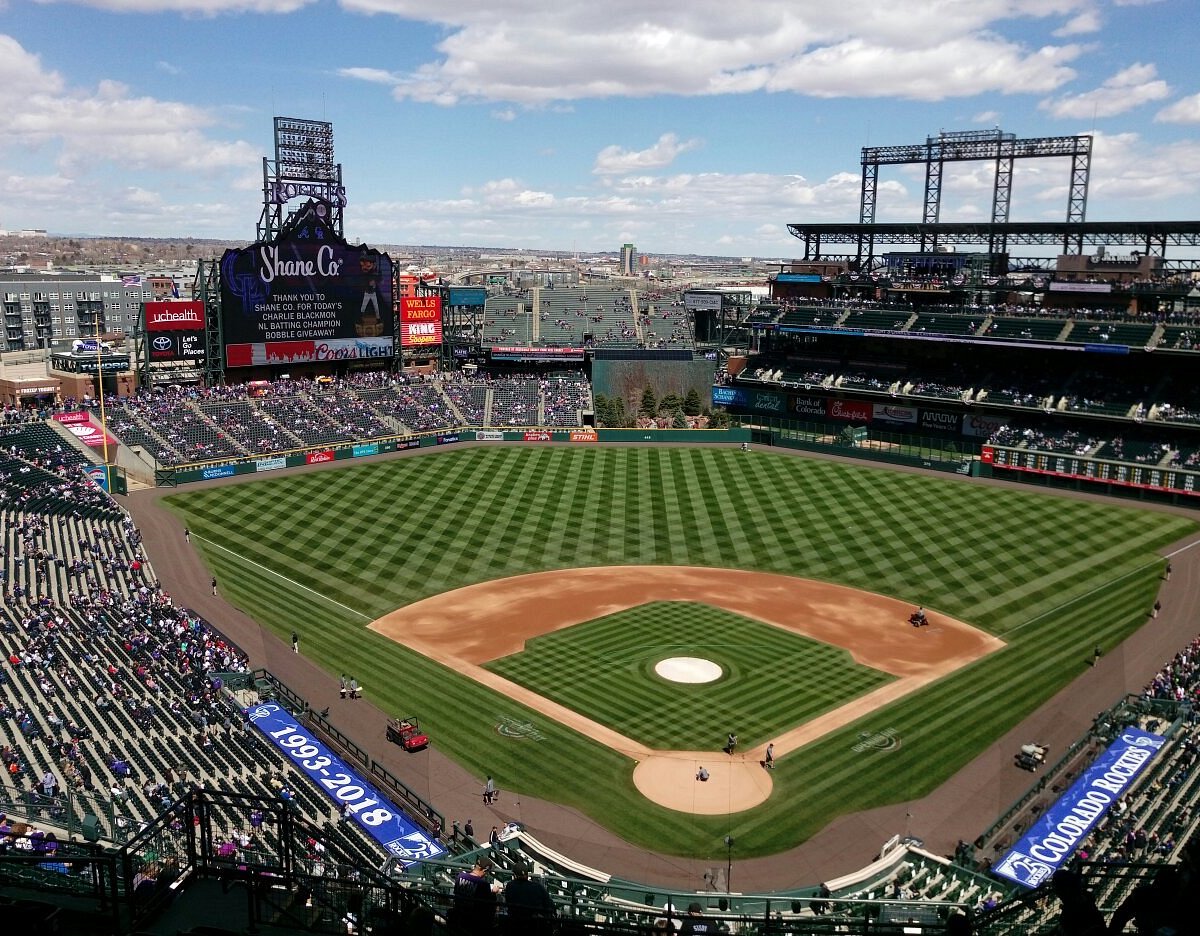 As someone who loves baseball, I can't help but share some interesting facts and history about Coors Field. Coors Field is located in Denver's lower downtown/Ballpark Neighborhood at 20th and Blake streets. I always enjoy the spectacular view of the Rocky Mountains when I'm sitting in the first-base and right-field areas. Coors Field first opened its gates in 1995 and ever since then, it has been a leader in attendance among Major League Baseball stadiums.
Construction of Coors Field was part of a six-year period where Denver's sports venues received upgrades. This included the addition of Ball Arena (originally Pepsi Center) and Empower Field at Mile High (originally Invesco Field). It's worth mentioning that Coors Field was the first baseball-only park in the National League since Dodger Stadium was built in 1962.
Through the years, Coors Field has showcased numerous memorable games and events, making it an iconic stadium in the MLB. So, next time you're heading to Coors Field, keep this fascinating history in mind while you enjoy the game.
Location and Accessibility
Coors Field is located at 20th and Blake streets in Denver's lower downtown/Ballpark Neighborhood. I've visited this beautiful ballpark myself, and sitting in the first-base and right-field areas, you're treated to a spectacular view of the Rocky Mountains.
Accessing Coors Field is quite convenient for guests with disabilities. All five entry gates (A-E) are accessible, and wheelchair users can use the ramp or elevator at Gates A & E to reach all levels. If you're entering through Gates B, C, or D, you'll be on the main concourse level and have access to ramps and elevators to get to other levels.
Parking at Coors Field has several options available, though I would recommend checking their official website or calling ahead for specific parking-related information. Overall, Coors Field is ADA-compliant and strives to provide a comfortable and enjoyable experience for all of its guests.
Public Transportation Options
Bus Service
I can highly recommend using the "Rockies Ride" bus service as a convenient public transportation option for getting to Coors Field. It picks you up from pretty much any "park and ride" location around Denver and drops you off just a few blocks from the stadium. Not only is this method affordable, but it also saves you the hassle of worrying about parking.
Light Rail Service
Another fantastic public transportation option is the light rail service offered by RTD. With specific routes, fares, and schedules, you can skip the congestion on the roads altogether. All you need to do is visit their website at rtd-denver.com or call them at 303-299-6000 for more information.
Remember, you can also bike to the game! Bicycle parking is available near Gate E at the left field corner of Coors Field, as well as at Gate A and across from Gate B at 22nd and Blake Streets. Riding a bike not only gives you a chance to enjoy some fresh air and exercise but also helps to reduce traffic congestion on game days.
Gate Opening Times
I'm excited to share with you the essential information you need to know about Coors Field's gate opening times! This will help you plan your arrival and make the most of your visit to this fantastic ballpark.
Most of the time, Coors Field gates B, C, and D open 1½ hours before the game starts. However, opening times may vary if the game is rescheduled or for special events. So it's always a good idea to check ahead to confirm the precise opening times for the specific day you plan to attend.
Now, if you're like me and enjoy some pre-game action, you should note that batting practice and warm-ups usually happen before the gates open. You might catch a glimpse of players getting ready for the game or even luck out and snag a souvenir baseball.
In case you need assistance or have any questions once you arrive at Coors Field, the Guest Relations Center is located at Section 127. They are there to make your experience the best it can be! If you need to contact a guest at the stadium but are not at Coors Field, you can call (303) 292-0200 for assistance.
So, there you have it! With this information on gate opening times at Coors Field, you'll be able to plan your arrival with ease and fully enjoy your experience at this iconic ballpark.
Entrance Gates and Their Specifics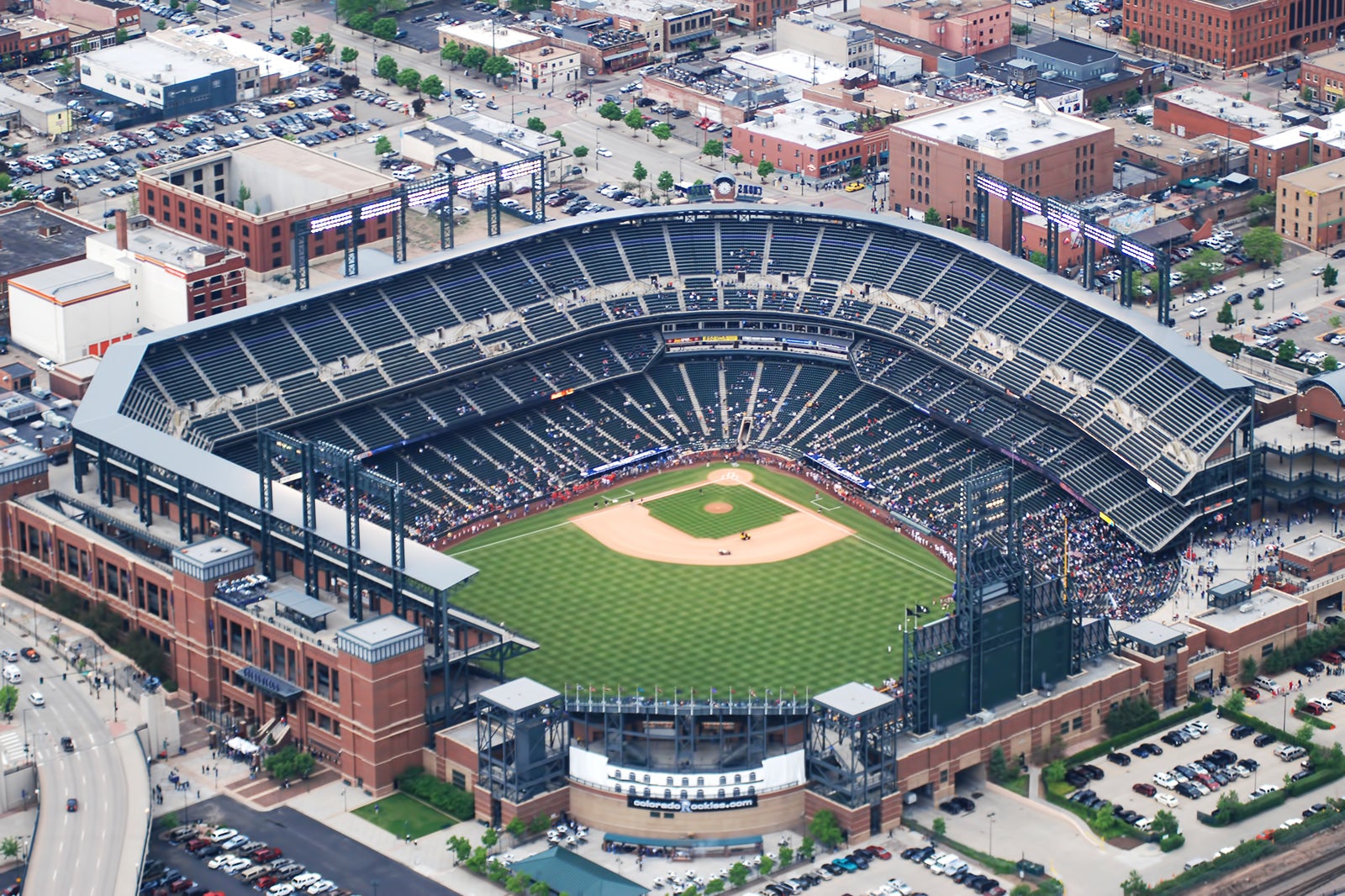 Gate A
At Gate A, you'll find one of the main entrances to Coors Field. This gate is conveniently located near the intersection of 20th Street and Blake Street. If you're coming from downtown Denver, Gate A might be the most accessible option for you.
Gate B
Gate B is another entrance to the ballpark and situated along Blake Street. It's a bit further down the street from Gate A, so if you're looking for a less crowded entrance, this might be a good choice. Plus, being located on Blake Street, it provides easy access to some of the nearby bars and restaurants in the area.
Gate C
For fans coming from the north or parking lots on Wazee Street, Gate C is an excellent option for entering the stadium. With its location near 22nd Street and Blake Street, it offers direct access to I-25 and I-70.
Gate D
Gate D is a smaller entrance on the south side of the stadium, near 21st and Wynkoop Streets. If you're staying in the ballpark neighborhood or coming from Union Station, this gate provides a close and convenient entrance to the park.
Gate E
Located at the east side of the stadium, Gate E is another popular entrance for guests. With its close proximity to VIP parking and other parking options, it's a convenient entrance for fans with permit parking or those who want a quick walk to their car after the game.
Opening at all Gates
Typically, Coors Field gates open two hours prior to game time, allowing fans to enjoy batting practice, explore the ballpark, and grab some food before the game starts. However, it's always best to double-check the opening times for each gate, as they may vary depending on events and game schedules.
Security and Bag Policy
I want to make sure you have all the information you need regarding the security and bag policy at Coors Field, so you can have a hassle-free experience when attending a game. Here's a breakdown of what to expect.
First, let me tell you about the security measures in place at Coors Field. They follow the guidelines set by Major League Baseball, which means you can expect thorough searches prior to ballpark entry. The staff might ask you to open bags for inspection, so it's essential to ensure that your belongings comply with the rules. It's all about keeping everyone safe and enjoying the game.
When it comes to the bag policy, Coors Field enforces specific restrictions for the protection of spectators. The maximum allowable bag size is 16″x 16″x 8″. Keep in mind that any bags within these dimensions will be searched before you enter the stadium. Hard-sided containers, including coolers, briefcases, and ice chests, are not allowed. Make sure to avoid bringing these, as they will not be permitted inside the ballpark.
I hope this information helps you prepare for your visit to Coors Field. With these guidelines in mind, you can ensure a smooth entry and focus on cheering for your favorite team. Enjoy the game!
Accessibility Services
As a friendly guide, I would like to share with you the accessibility services available at Coors Field. This beautiful stadium is committed to providing a comfortable and enjoyable experience for all guests, including those with disabilities.
Coors Field is accessible through all five entry gates (A-E). At Gates A and E, you'll find ramps and elevators designed to accommodate guests using wheelchairs, making it easier for them to reach all levels of the stadium. If you're entering through Gates B, C, or D, you'll be on the main concourse level, and you can also find ramps and elevators to help you reach other levels.
In addition to the wheelchair-accessible ramps and elevators, Coors Field offers additional services and amenities to cater to the needs of guests with disabilities. Some of these services include:
Wheelchair assistance: If you require assistance getting to or from your seat, wheelchair assistance is available upon request. Just inform the nearest staff member, and they will be happy to help.
Accessible seating: There are designated accessible seating areas throughout the stadium to accommodate guests with mobility challenges. These areas provide additional space and convenient locations close to ramps and elevators.
Assistive listening devices: For guests with hearing impairments, assistive listening devices are available at Guest Services.
Remember, as I mentioned before, Coors Field and its staff aim to provide an enjoyable experience for all guests. If you have any questions or concerns about any of the available accessibility services, please don't hesitate to reach out to Guest Services or a staff member. They will be more than happy to help make your visit to Coors Field as comfortable and pleasant as possible.
Food and Beverage Services
Concession Stands
In my visit to Coors Field, I noticed various concession stands offering a wide range of food options. One section that stood out was Infield Greens Salad (Section 120), where you can get made-to-order salads with the option to add protein. For those with dietary restrictions, there are Gluten Friendly options available at Section 143. Here, you can find gluten-friendly hot dogs, hamburgers, chicken sandwiches, veggie quesadillas, chips, and sweet treats.
Restaurants and Bars
While exploring Coors Field, I came across some nice restaurants and bars in the stadium, perfect for grabbing a quick bite or enjoying a drink while watching a game. One of my personal favorites was Helton Shakes, famous for its delicious milkshakes. Additionally, Coors Field offers a selection of gluten-free beer and bottled sodas and juices to quench your thirst during the game.
Visiting Coors Field is a great experience, not only for the exciting baseball games but also for the food and beverages available. So, whether you prefer a salad or a gluten-friendly hot dog, I assure you that you'll find something to satisfy your taste buds.
Additional Facilities
Restrooms
At Coors Field, I have found that they provide ample restrooms for the convenience of fans attending a game or any event. These restrooms are strategically located throughout the stadium. I noticed that there are family restrooms as well, which accommodate visitors with small children or those who need assistance.
ATM Services
In case I need some cash, Coors Field has got me covered! I discovered that there are several ATM machines available within the stadium premises. These ATMs make it very convenient for me to access cash, in case I want to buy some snacks, beverages or souvenirs during the game or event.
First Aid
Safety is paramount at Coors Field, and I felt taken care of knowing that there are First Aid stations throughout the stadium. These stations are staffed with trained medical personnel who are ready to assist with any emergencies that might occur. Having these facilities in place gives me peace of mind while attending an event at Coors Field, knowing that help is nearby in case of any medical emergencies.
Special Events at Coors Field
I always love attending special events at Coors Field! One of my favorite events is the annual Opening Day celebrations, complete with team introductions, live music, and an electric atmosphere. On Opening Day, Coors Field parking lots usually open at 9 a.m., giving fans plenty of time to arrive and enjoy the festivities.
Another special event at Coors Field is the fireworks shows, which are usually scheduled around holidays like the 4th of July. The fireworks are a spectacular sight against the backdrop of the Rocky Mountains, and I highly recommend attending a game that includes this dazzling display.
Coors Field also hosts various theme nights throughout the baseball season. Some of my favorites include Marvel Super Hero Night, Star Wars Night, and Bark at the Park, where fans are encouraged to bring their furry friends to the game.
Besides baseball games, Coors Field sometimes hosts concerts on non-game days. The beautiful Rocky Mountain view combined with the excellent sound system makes for an unforgettable live music experience.
Lastly, I can't forget about the fan promotions that Coors Field treats us to. These promotions include giveaways like bobbleheads, t-shirts, and unique theme night items. It's always a bonus to walk away with these fun souvenirs after enjoying a great game.
So, these are some of the special events that I have experienced at Coors Field. If you haven't attended any of these events, I encourage you to come and experience the excitement for yourself!
Tips for Attending a Game
As someone who's been to Coors Field to catch a Colorado Rockies game, I have a few friendly tips to share with you to make your experience the best it can be.
First and foremost, don't forget to check the weather before heading to the game. Denver's weather can be unpredictable, and being prepared can make a big difference. Pack a light jacket or rain poncho if the skies look cloudy, and don't forget sunscreen and a hat for those sunny Colorado days.
Timing is crucial when it comes to navigating the stadium. I recommend arriving early to explore the area, find parking, and grab some food before the gates open. Typically, gates open 90 minutes before the first pitch, which gives you plenty of time to wander around, take in the scenery, and soak in the atmosphere.
Parking can be a bit tricky, so make sure to plan ahead. There are numerous lots around Coors Field, some operated by the Colorado Rockies and others by independent companies. I suggest reserving your parking spot beforehand via services like ParkWhiz or SpotHero to save time and stress.
While at the game, make sure to stay hydrated—not just with beer, but also water. Coors Field allows fans to bring one sealed water bottle per person, so pack accordingly. Just remember that glass or cans are not allowed, and the water bottle must not exceed 32 ounces.
Lastly, enjoy the local cuisine. Coors Field has a wide range of food options both inside and outside the stadium, including the famous Rocky Mountain Oysters. Don't miss out on trying new ballpark delicacies and indulging in classic favorites like hot dogs and nachos.
Following these tips will make your day at Coors Field a blast. Just remember to plan ahead, be prepared, and savour the experience. Good luck, and go Rockies!