As the vibrant area surrounding Capital One Arena in Washington, D.C. continues to grow, so does its selection of accommodating dining options for those with dietary preferences.
For those seeking plant-based meals, several vegan restaurants and establishments offering vegan-friendly menu items can be found within close proximity to the arena, making it easy to enjoy a delicious meat-free meal before or after events.
The diverse range of vegan fare near Capital One Arena caters to various tastes and preferences, ensuring that anyone can find something to enjoy. From completely vegan-focused eateries to mainstream restaurants that provide vegan options, the neighborhood has something for every plant-based enthusiast.
With the increasing number of vegan-friendly establishments in the area, it's become more accessible than ever to prioritize health and sustainability while attending events at Capital One Arena. So, whether you're a long-time vegan, exploring plant-based options, or just searching for new dining experiences, these nearby vegan restaurants are sure to impress.
Top Vegan Restaurants Near Capital One Arena
Attending an event at the Capital One Arena and looking for delicious vegan meal options nearby? Washington D.C. boasts a variety of vegan-friendly restaurants that are sure to satisfy your cravings. Here are a few top picks to consider when planning your visit.
PLNT Burger – Located just a mile and a half north of the arena at 101 H St SE, PLNT Burger offers mouth-watering plant-based burgers and other vegan favorites. With its convenient location and rave reviews, it's definitely worth a visit.
DC Vegan – Situated in Dupont Circle, DC Vegan is a popular choice for vegans and vegetarians alike. Whether you're in the mood for savory potato skins or a hearty entree, their extensive menu has got it all. Plus, they even offer outdoor dining, delivery, and takeout options for your convenience.
Balangay – Offering delicious Filipino cuisine with vegan options, Balangay is a perfect choice for exploring new flavors. This unique restaurant has been praised for its innovative and tasty dishes while providing excellent service.
Daikaya Ramen Shop – Located just 0.09 miles from Capital One Arena, Daikaya Ramen Shop is a must-try for ramen enthusiasts. Their vegetable ramen is a customer favorite, and they offer outdoor seating, delivery, and takeout options as well.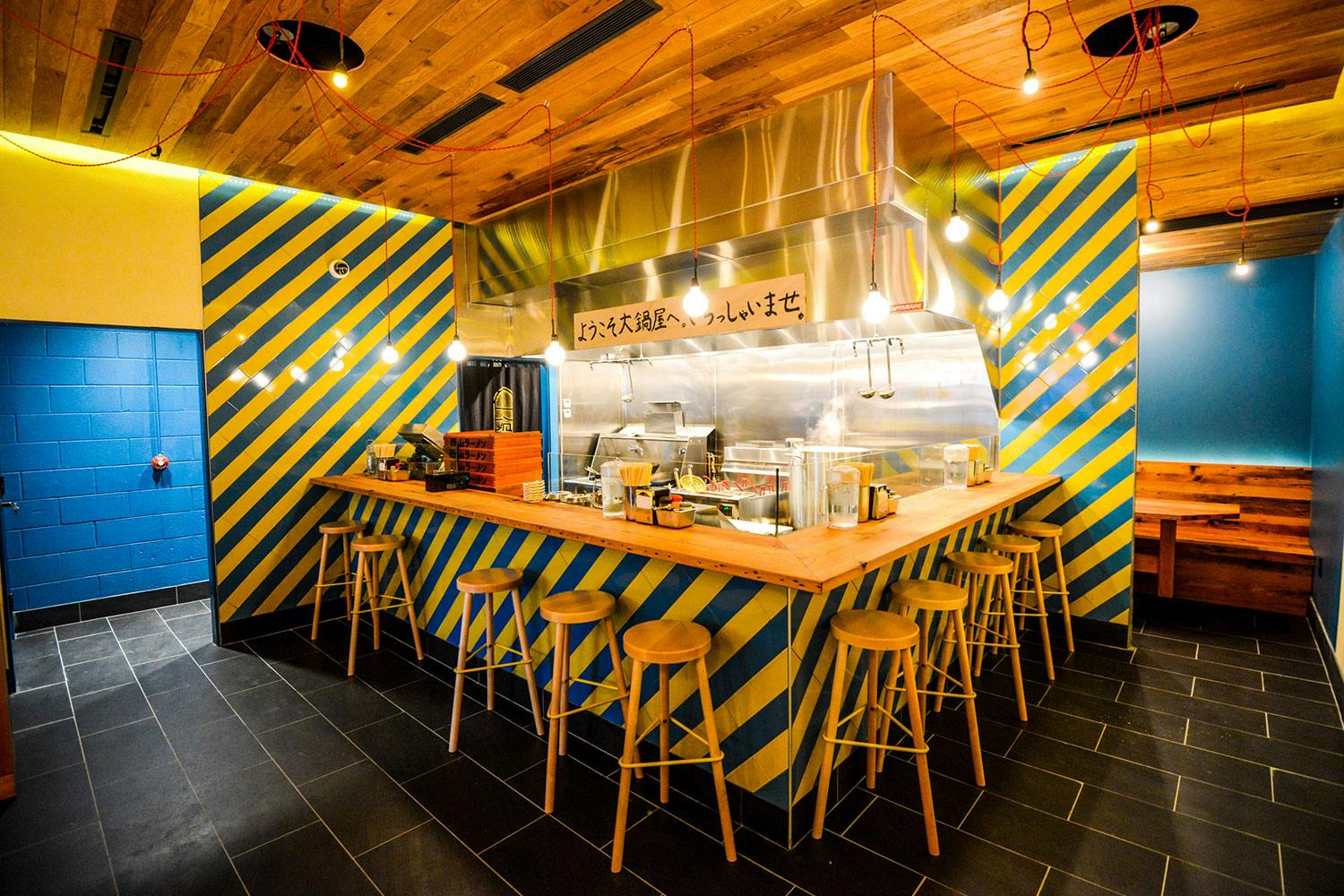 Jaleo – This Spanish tapas restaurant serves a creative menu that highlights the flavors of Spain. With a stylish, casual atmosphere and plenty of vegan options, Jaleo is an excellent choice for a pre- or post-event meal.
As you can see, there's no shortage of amazing vegan restaurants close to Capital One Arena. Whether you prefer traditional plant-based cuisine or are looking to try something new, these top eateries have you covered.
Restaurant Highlights
Menu Offerings
Several vegan-friendly restaurants are situated near Capital One Arena, providing an excellent range of menu options for plant-based diners. One standout choice is PLNT Burger, a growing chain with locations in Virginia, which is well-known for its amazing vegan burgers. HipCityVeg, another impressive vegan spot, is located at 712 7th St NW, Washington, DC 20001, primarily operating in Philadelphia and DC.
Ambiance
PLNT Burger offers a welcoming and vibrant atmosphere, perfect for grabbing a quick and delicious vegan meal before attending an event at Capital One Arena. Similarly, HipCityVeg provides a modern and upbeat setting, catering to diners seeking a revitalizing plant-based dining experience.
Price Range
Both PLNT Burger and HipCityVeg are known for offering affordably priced vegan options. Guests can expect to enjoy delicious and satisfying meals without breaking the bank. Further details on the specific price range can be found on their respective websites.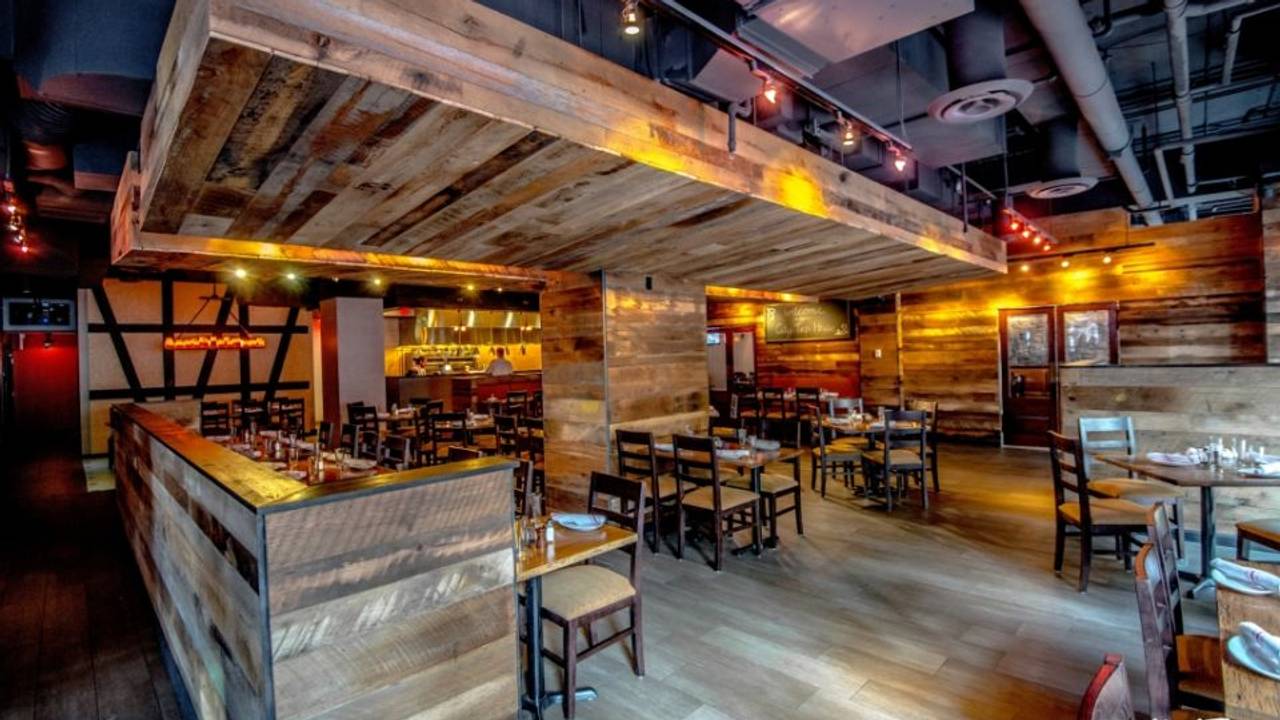 Vegan-Friendly Non-Vegan Restaurants
Although several vegan-specific restaurants are in the vicinity of Capital One Arena, many non-vegan establishments nearby offer a range of vegan options to cater to different tastes and preferences. Here are a few popular non-vegan restaurants that provide vegan-friendly menu items for those looking to explore different dining options near the arena.
1. City Tap House: Known for its extensive collection of craft beers, City Tap House also offers a variety of vegan options. With dishes like the Beyond Burger, roasted vegetable quinoa bowl, and a vegan pizza, even non-vegan diners will enjoy these delicious plant-based meals.
2. Jaleo: This Spanish tapas-style restaurant, led by renowned chef José Andrés, serves a variety of plant-based dishes in addition to its classic offerings. Vegans will appreciate options like the vegetable paella, gazpacho, and a grilled asparagus dish that can be modified to be vegan-friendly.
3. Matchbox: Famous for its wood-fired pizzas and American bistro fare, Matchbox offers several vegan choices. The restaurant's menu includes a vegan pizza featuring Daiya cheese and a selection of vegetable toppings, as well as a beet and apple salad that can be made vegan upon request.
4. Pi Pizzeria: Pi Pizzeria, one of the best spots for pizza near Capital One Arena, creates delicious, unique pizzas using high-quality ingredients. They offer a vegan pizza option made with vegan cheese and a range of toppings for customers to choose from. Patrons can also enjoy an assortment of vegan-friendly salads.
5. Taco Bamba: This lively taqueria is well-loved for its inventive tacos and vibrant atmosphere. Taco Bamba features a menu with marked vegan options, including the Veggie Distrito taco made with rajas, avocado, vegan chorizo, and salsa cascabel.
These non-vegan restaurants demonstrate their commitment to inclusivity by providing vegan-friendly menu items. Plant-based patrons and curious diners alike have plenty of options to choose from near Capital One Arena.
Nearby Vegan Dessert Options
While attending an event at Capital One Arena, vegan visitors can treat themselves to a variety of delicious vegan desserts available in nearby establishments. In this section, we'll share a few must-visit places offering vegan dessert options, both healthy and indulgent, to round out an enjoyable evening.
PLNT Burger
Located just a mile and a half north of Capital One Arena at 101 H St SE, Washington, DC 20003, PLNT Burger offers a dessert menu featuring sweet vegan treats such as plant-based cookies and milkshakes. The shakes, blended with non-dairy milk, offer a creamy and satisfying end to a delicious vegan meal. To know more about PLNT Burger, visit their official website.
HipCityVeg
Another option for those with a sweet tooth is HipCityVeg, found at 712 7th St NW, Washington DC, less than a mile away from the arena. HipCityVeg offers a variety of plant-based desserts that include smoothies, dairy-free milkshakes, and their signature "chocolate chipotle" cookies. Visit HipCityVeg's official website for more information on their vegan offerings and operating hours.
DC Vegan
Located in Dupont Circle, DC Vegan is known for its catering services and 100% vegan menu. This dining spot also features vegan dessert options such as cupcakes, cookies, and pastries. Though it's a bit farther from the arena compared to the other options mentioned, DC Vegan is worth the detour for those looking to sweeten their night after an exciting game or concert. Find more details about their dessert offerings on their official website.
Tips for Visiting the Area
When planning a visit to Capital One Arena, it's helpful to know some tips and tricks to make the most of your experience. Here are a few recommendations to ensure your visit goes smoothly and you can enjoy the best vegan dining options in the area.
First, make sure to arrive early to the arena or schedule some time before the event to explore nearby restaurants. Several establishments in the area offer vegan options, and you'll want to give yourself ample time to browse and choose the best spot for your meal. Walking around the neighborhood is a great way to take in the sights and get familiar with the area.
When looking for vegan-friendly restaurants, consider checking online reviews and recommendations. Websites such as TripAdvisor and Thrillist are excellent resources for finding top-rated eateries near Capital One Arena. Some popular vegan-friendly options include:
HipCityVeg
Clyde's Gallery Place
Parking in the area can be challenging, so consider using public transportation, rideshare services, or even walking to the venue. Capital One Arena is conveniently located near several public transit options, including the Gallery Place – Chinatown Metro Station, which serves the Red, Yellow, and Green lines.
Lastly, be aware of the arena's policies and guidelines before attending an event. It's always a good idea to familiarize yourself with any restrictions or requirements, such as bag sizes or prohibited items. Visit the Capital One Arena website for detailed information on how to prepare for your visit.
Final Thoughts on Capital One Arena Vegan Dining
Capital One Arena offers a variety of vegan options for its visitors, making it convenient for those looking for plant-based meals while attending a game or event. With the Beyond Burger available at sections 102, 201, and 432, guests can enjoy a satisfying vegan patty, just keep in mind that the bread and sauce might not be entirely vegan.
For a side dish, fries are served at sections 102, 201, 214, and 402. If you're exploring opportunities beyond the arena's premises, the Chinatown/Penn Quarter neighborhood provides numerous vegan-friendly restaurants. Through Yelp, one can find recommendations like DC Vegan, a popular spot located in Dupont Circle.
As Washington DC continues to grow as a diverse and modern city, the vegan dining scene near Capital One Arena is expected to expand further. Visitors can look forward to more vegan options at the arena and in the surrounding neighborhood.
James is a big time NBA Golden State follower, who makes sure to catch games when he's in the area. He likes to follow International Soccer, with an interest in small town soccer club, Blackburn Rovers located in the North on the UK.