Nationals Park, located in Southeast Washington D.C., is the proud home of the Washington Nationals Major League Baseball team.
Situated along the rapidly developing Capitol Riverfront, the ballpark is adjacent to the Navy Yard and offers fans an immersive experience with easy access to the surrounding neighborhoods and attractions.
The state-of-the-art stadium not only hosts thrilling baseball games, but also serves as a unique venue for various other events like beer festivals, fundraisers, and concerts.
With a wide variety of food and drink options, Nationals Park ensures an enjoyable time for all visitors. So whether you're a die-hard baseball fan or simply looking for a fun outing, Nationals Park has something to offer everyone.
History of Nationals Park
Construction and Opening
Nationals Park, located in Southeast Washington, south of the Capitol, was built to serve as the new home for the Washington Nationals.
The stadium's development played a significant role in the revitalization of the Capitol Riverfront adjacent to the Navy Yard. It redefines modern sports facility architecture and helped boost the creation of new mixed-use spaces in the nation's capital.
The construction of Nationals Park began in 2006, and the stadium officially opened its doors on March 22, 2008.
Not only did it become the new home for the Washington Nationals, but it also hosted the first game for the George Washington University Colonials baseball team.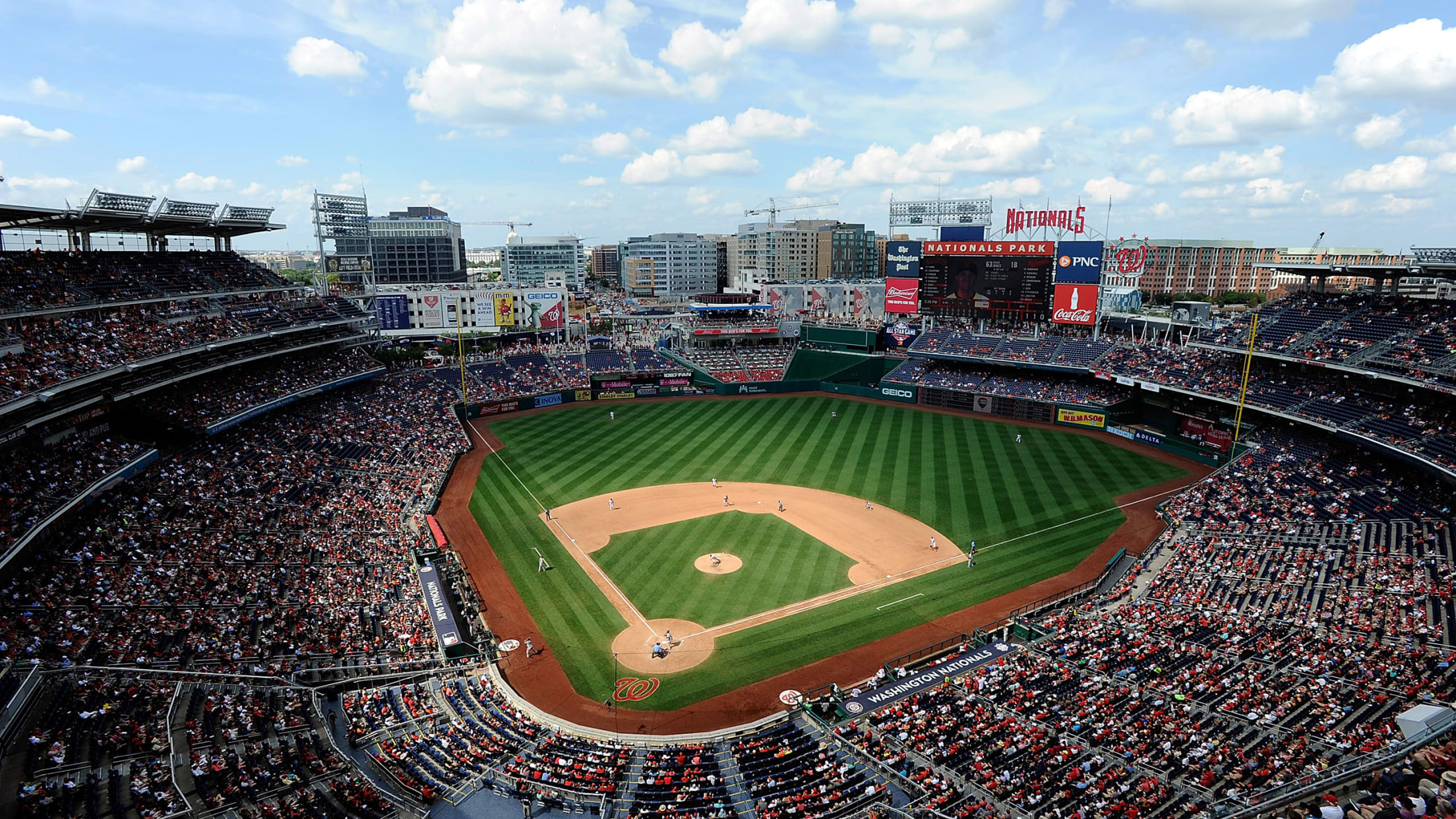 Notable Events
Since its opening, Nationals Park has hosted various events, including concerts, soccer matches, and of course, Major League Baseball games. A few highlights include:
All-Star Game: In 2018, Nationals Park hosted the Major League Baseball All-Star Game, showcasing the best players from around the league.
World Series: The stadium played a significant role in the Washington Nationals' 2019 championship run. It was the home field for the team during their World Series-winning season, providing an unforgettable experience for local fans.
Winter Classic: In 2015, Nationals Park hosted the NHL Winter Classic, a premier outdoor hockey game featuring the Washington Capitals and the Chicago Blackhawks.
These notable events, among others, have helped establish Nationals Park as an essential landmark in Washington, D.C., and a crucial part of the city's sports history.
Stadium Features
Seating Capacity and Areas
Nationals Park has a seating capacity of 41,888 spectators and offers a variety of seating options to choose from.
The stadium's design ensures that fans can have a great view of the action, no matter where they choose to sit. The field dimensions are as follows:
Left Field: 336 Feet
Left-Center Field: 377 Feet
Center Field: 402 Feet
Right-Center Field: 370 Feet
Right Field: 335 Feet
Amenities and Concessions
Nationals Park offers an extensive selection of amenities and concessions to make every fan's experience as enjoyable as possible. Some key features include:
LEED-certified: Nationals Park was the first LEED-certified green major professional sports stadium in the United States, showcasing its commitment to sustainability and eco-friendly practices.
Unique and varied food options: The stadium is home to various food options, ranging from classic ballpark fare to locally-inspired cuisine, ensuring that there is something for everyone.
Family-friendly areas: Nationals Park features multiple areas designed with families in mind, such as designated play areas for kids to enjoy.
Special events and entertainment: In addition to regular season games, Nationals Park hosts a range of special events and entertainment throughout the year, including concerts, fundraisers, and beer festivals.
With a mix of comfortable seating options, an exciting variety of food, and many other amenities and activities, Nationals Park ensures a memorable experience for all Washington Nationals fans.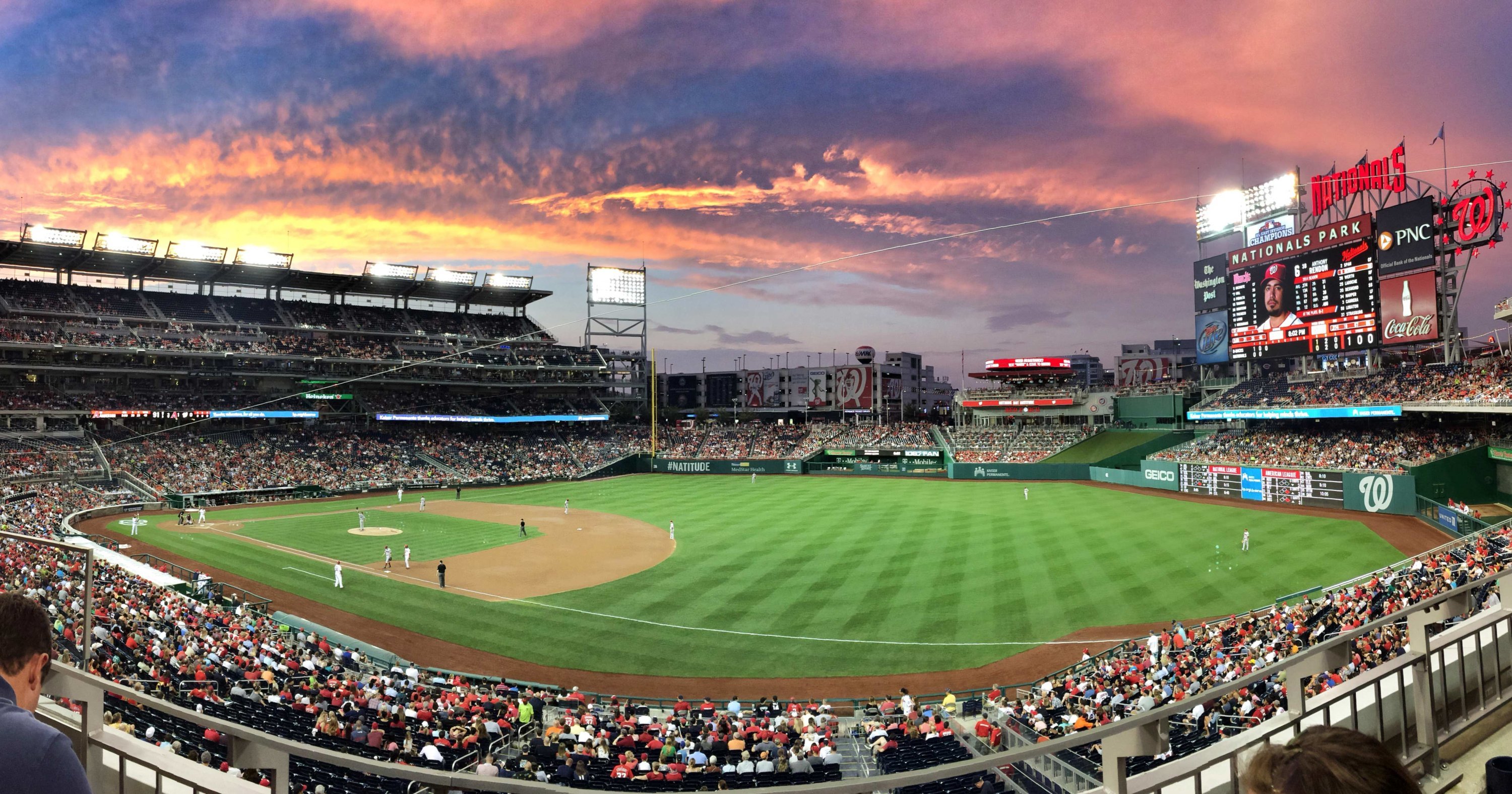 Attending a Game
Ticket Information
To attend a game at Nationals Park, you can purchase tickets through different options.
You can buy tickets online through the official Washington Nationals website or reputable third-party ticketing platforms.
Keep in mind that attendance at the moment is limited to 25% of the park's capacity, which is about 10,000 spectators. This number might increase depending on local guidelines and conditions.
Transportation and Parking
Nationals Park can be easily accessed via public transportation. The most convenient option is the Navy Yard-Ballpark station on Metro's Green Line, located just a block away from the ballpark.
Follow the "Ballpark & Soccer Stadium" signs upon arrival at the station.
For fans driving to the game, there are several parking options available around Nationals Park.
It is best to book your parking spot in advance to ensure availability and convenience.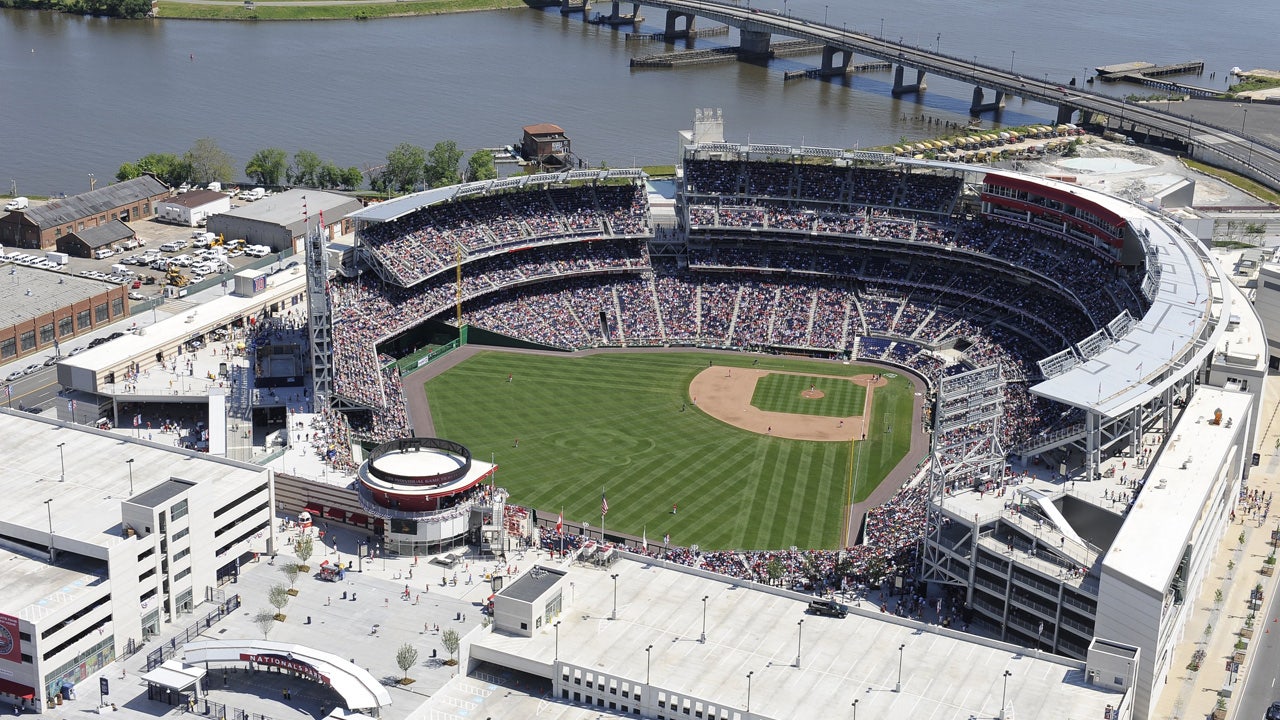 Policies and Regulations
When attending a game at Nationals Park, ensure you adhere to the policies and regulations in place for a safe and enjoyable experience.
A few important points to consider:
Security checks, including bag inspections, are conducted at the entrance. Be prepared to have your belongings checked before entering.
Keep in mind that certain objects are prohibited inside the park, including cans, coolers, and hard-sided containers.
Be respectful of other fans and the park's staff during the game, as any unruly behavior may result in removal from the park.
To make the most of your experience, it is advisable to review the Nationals Park Information Guide for detailed information on how things work at the ballpark and to familiarize yourself with its amenities and accommodations.
James is a big time NBA Golden State follower, who makes sure to catch games when he's in the area. He likes to follow International Soccer, with an interest in small town soccer club, Blackburn Rovers located in the North on the UK.