Orlando's Amway Center is known for hosting major events, concerts, and family shows. As the home of the NBA's Orlando Magic, this state-of-the-art, LEED Gold-certified arena is committed to creating lasting memories for all patrons. With its captivating Disney Atrium Entrance, it's essential for visitors to know the ins and outs of this exciting venue to ensure a seamless experience.
In this article, I'll be sharing everything you need to know about the Amway Center's gates and entrances. Whether you're a regular attendee or it's your first time visiting, having this information beforehand will make your visit more enjoyable and stress-free.
Navigating the Amway Center can be a breeze with a clear understanding of where the different arena gates are located. Armed with this knowledge, you'll be better prepared to make the most of your visit, whether you're cheering on the Orlando Magic or attending a sensational concert. Let's dive into the details and make your next Amway Center experience an unforgettable one!
Amway Center Overview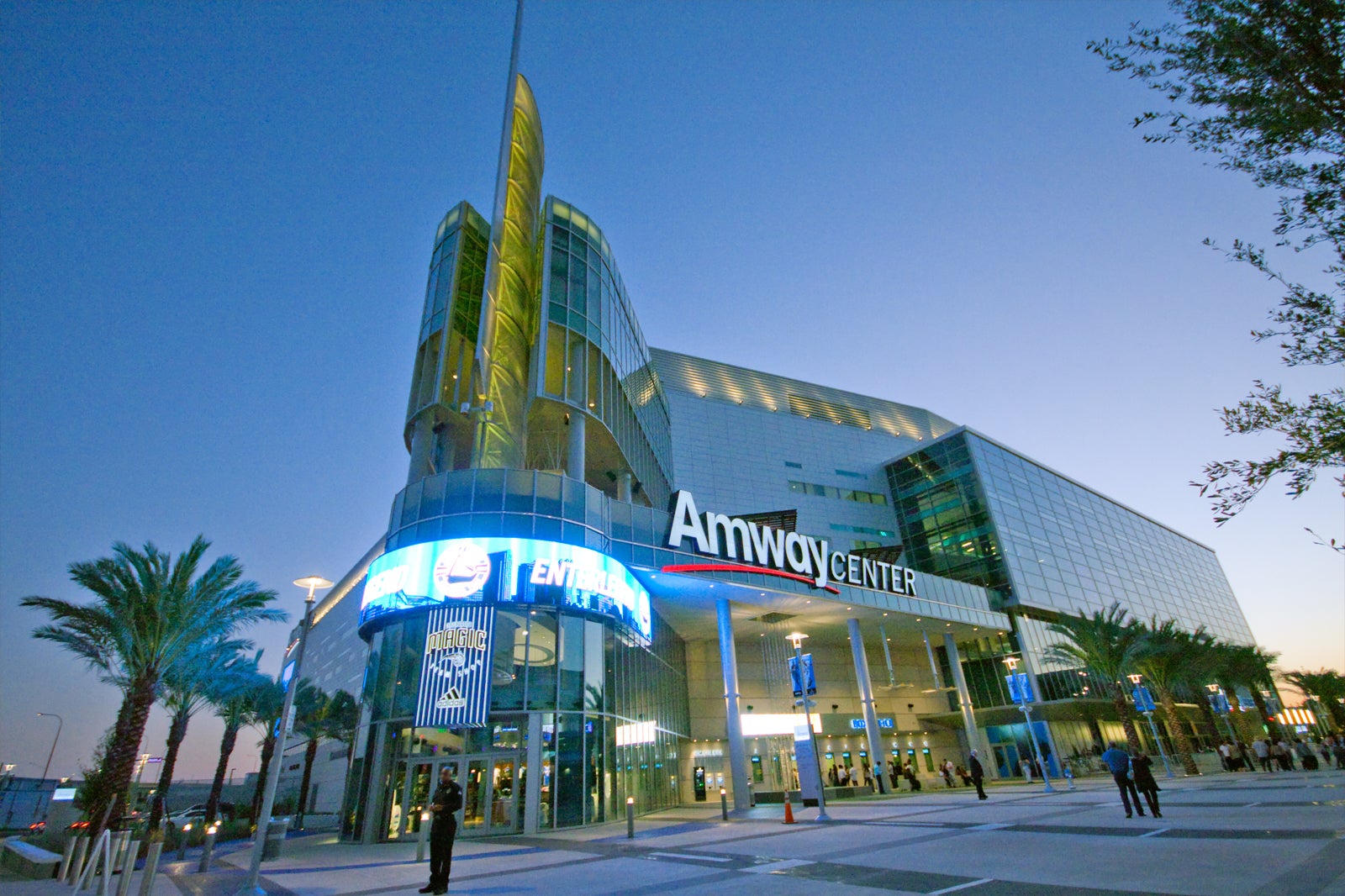 As someone who loves attending events in Orlando, I can tell you that the Amway Center is one of the best venues in the area. Opened in 2010, the award-winning Amway Center is located in the heart of downtown Orlando and serves as the home of the NBA's Orlando Magic. It's not just limited to sports events – the Amway Center also hosts major national events, concerts, and family shows, catering to a wide range of interests.
The state-of-the-art, LEED Gold-certified arena is designed to create lasting memories for all patrons, making it a fantastic place to visit with friends or family. I particularly appreciate the Amway Center's commitment to sustainability and its efforts in providing a comfortable and enjoyable experience for all attendees.
One key aspect of visiting the Amway Center is understanding the different entrances and gates available. The main entrance is the Disney Atrium Entrance, which is where most people will access the venue. It's always helpful to familiarize yourself with the entrance location before attending an event, as it can save you time and reduce stress.
In addition to the various gates, the Amway Center also offers a wide range of amenities and services for patrons. From bag policies to parking to wheelchair assistance, I find their comprehensive A-Z guide very helpful in planning my visits.
All in all, the Amway Center is an impressive venue that brings the community together for unforgettable experiences. When attending an event, be sure to explore everything it has to offer and make the most of your visit.
Entrances and Gates Guide
The North Entrance
As a regular attendee at the Amway Center, I noticed that the North Entrance could be a bit tricky for first-time visitors. But don't worry, I am here to guide you through it. The North Entrance is located near the GEICO Garage's top walkway. This entrance is perfect for those who parked in the GEICO Garage, making their trip to the arena more convenient.
The South Entrance
Personally, I love using the South Entrance when I attend events at the Amway Center. This entrance is situated near the HD Supply Garage on W. Pine Street and Division Ave. If you parked in that garage, the South Entrance will be your best friend. It's just a short, five-minute walk to reach the arena from there.
The Terrace Entrance
Lastly, I'm going to tell you about the Terrace Entrance. It's one of my favorites because it's an exclusive entrance for those who have premium tickets. So if you were lucky enough to snag some, this is the entrance for you. The Terrace Entrance takes you straight to the premium seating areas, making it the most convenient way for you to enjoy your VIP experience.
Remember, every entrance at the Amway Center has its unique charm, so be sure to choose the one that works best for you and your situation. Good luck, and have a great time at the Amway Center!
Accessibility Features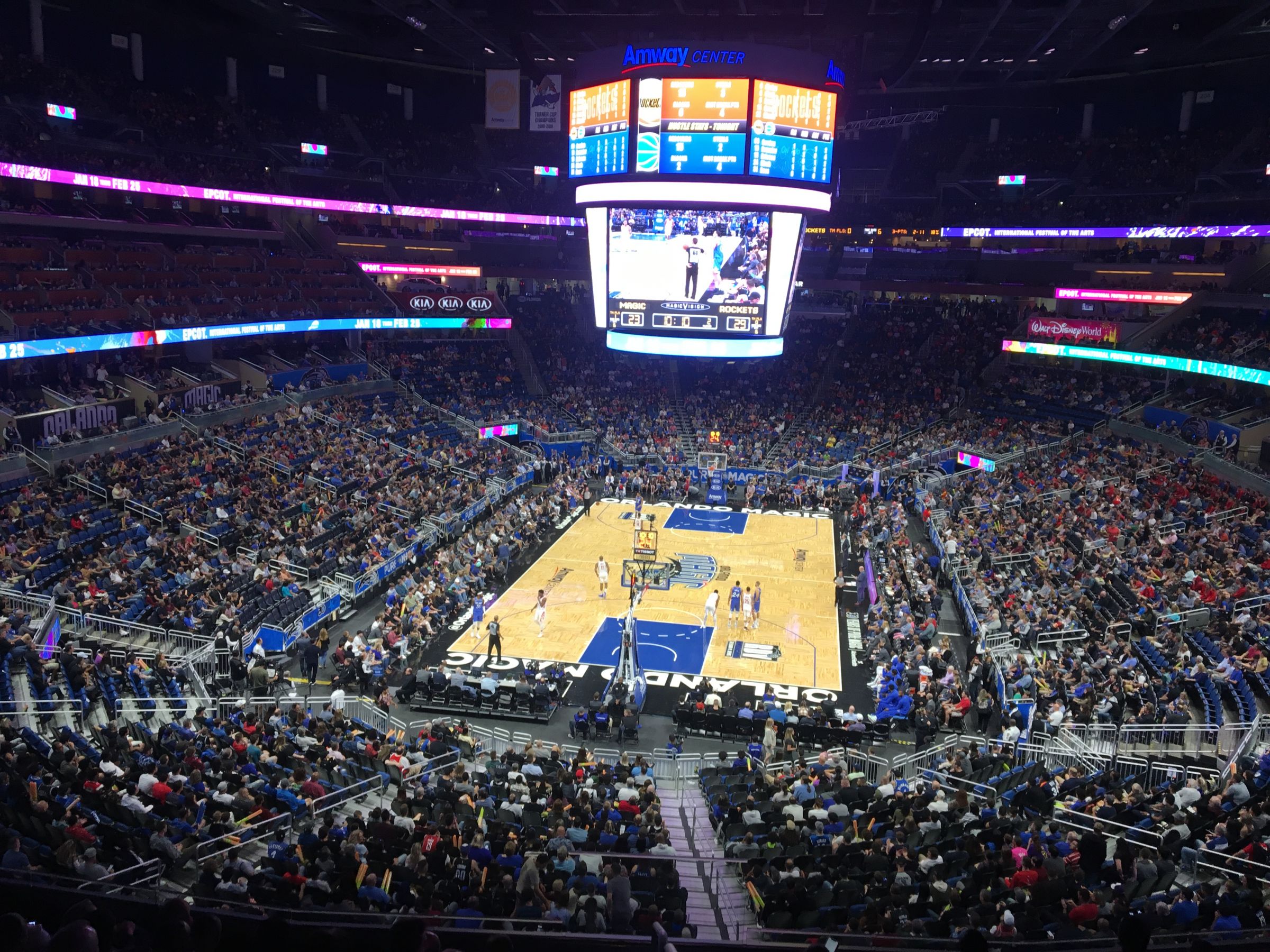 Wheelchair Access
I learned that the Amway Center is designed to provide convenient access and accommodations for all patrons. They have wheelchair-accessible seating available throughout the venue and clear signage directing guests to elevators that lead to these seats. It's important to know that the Amway Center can get crowded, but their large and clear signage should help you navigate through the crowds without any issues.
Service Animal Policy
At Amway Center, they understand the importance of service animals for individuals with disabilities. While the specific policy regarding service animals wasn't mentioned in the search results, it is likely that they follow the ADA guidelines. Generally, service animals are allowed in most public areas as long as they are properly behaved and on a leash.
Assistive Listening Devices
Though there wasn't specific information on assistive listening devices in the search results provided, many venues like the Amway Center tend to offer these devices to guests with hearing impairments. It is recommended to contact the Amway Center at 407.440.7900 for more information on the availability of assistive listening devices and any additional accessibility resources they may have.
Security Procedures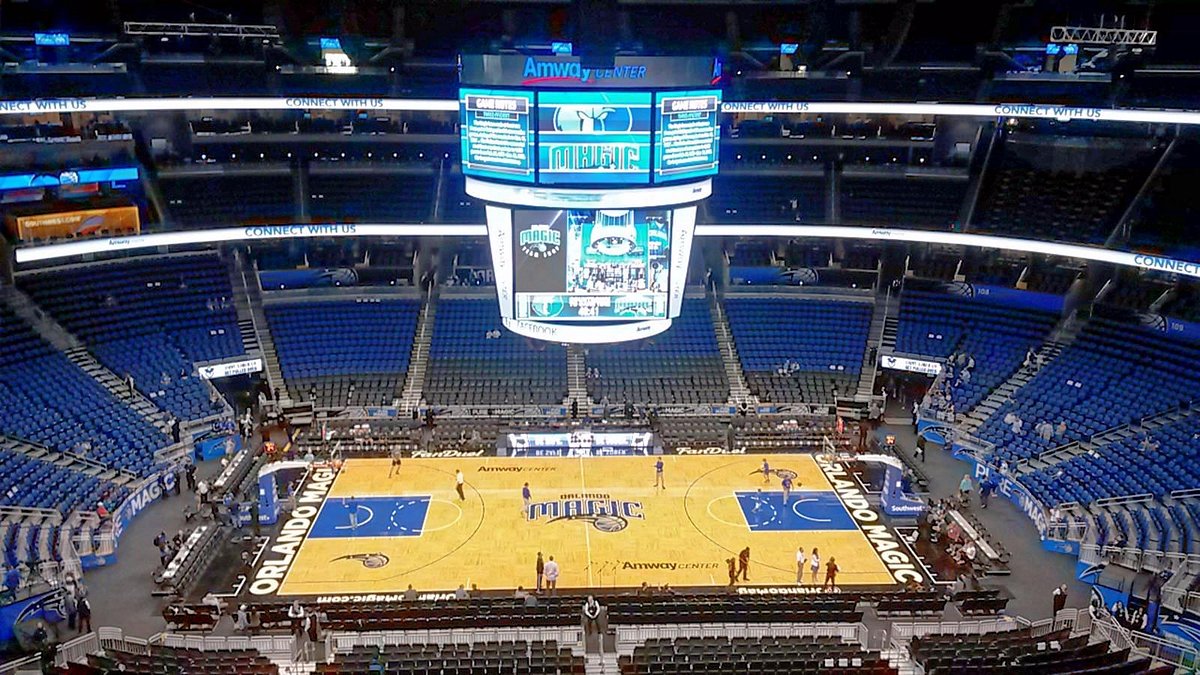 Bag Policy
For everyone's safety, Amway Center has implemented a bag policy during events. They do not permit bags inside the venue. If you need assistance with your belongings, you can ask a team member or security officer for help.
Restricted Items
To ensure a fun and secure environment, some items are not allowed inside the Amway Center. While the specific list of restricted items may vary depending on the event, it's generally a good idea to leave any unnecessary or potentially dangerous items at home.
Entry Screening Process
When entering Amway Center, all guests must undergo a security screening process. This process may include walkthrough metal detectors, handheld wands, or other screening methods. I recommend arriving early to allow enough time for the screening process, as lines can be long during popular events.
Remember, the goal of these security measures is to provide a safe and enjoyable experience for all guests!
Ticketing and Seating
Box Office Information
The Amway Center's box office is where you can purchase tickets for events and games held at the venue. It's important to know the location and operating hours of the box office:
Location: Located on the north side of the arena, near the Disney Atrium Entrance
Hours: I recommend checking the Amway Center's website for up-to-date box office hours, as they may change depending on the events taking place.
Digital Ticketing
In this digital age, the Amway Center makes it easy for fans like me to use digital tickets for entry. Here's a brief overview of using digital tickets at the Amway Center:
Mobile Tickets: You can store your mobile tickets in your digital wallet, which makes accessing the venue quicker and more efficient. This is great because it reduces the potential for issues when entering the stadium.
SeatGeek Interactive Maps: The Amway Center has partnered with SeatGeek to provide best-in-class interactive seating maps. This helps me see a preview of my seat's view, which makes the ticket purchasing decision easier.
Access through Amway Center app: It's also possible to manage and access your digital tickets through the official Amway Center app. The app can come in handy for getting up-to-date information about events, parking, and concessions at the venue as well.
In conclusion, the Amway Center offers great ticketing and seating options for all fans. Whether you're purchasing tickets in person at the box office or using digital tickets for a seamless entry experience, Amway Center has you covered. Remember to enjoy the event and have a great time!
Amenities and Services
Dining Options
I love the variety of dining options available at the Amway Center, and I know you will too. From quick snacks to full meals, there's something to satisfy everyone. There are numerous concession stands throughout the arena, offering a wide range of food, including pizza, burgers, hot dogs, popcorn, and soft drinks. So, grab a bite and enjoy the game or event without worrying about going hungry!
Merchandise Stores
One of the best parts of attending an event at Amway Center is getting some cool merchandise to remember the occasion. There are several merchandise stores across the venue, selling exclusive items such as team jerseys, hats, and souvenirs related to the event you're attending. Don't forget to stop by and pick up a souvenir to keep as a memory of your awesome experience at the Amway Center!
Lost and Found Service
In case you happen to misplace any personal belongings while at the Amway Center, do not worry, I've got you covered. The arena offers a Lost and Found service for any items that might get lost during an event. Simply head to the Guest Services and report the missing item. The staff there will be more than happy to help you recover your belongings. I can't guarantee you'll find everything you lost, but it's reassuring to know that there's a service in place to help you.