Are you planning to attend a Jacksonville Jaguars game and looking for the best place to buy tickets? Look no further, as we've got you covered with some great options that allow you to root for your favorite NFL team hassle-free. This article will guide you through a few excellent platforms where you can get your hands on those coveted Jaguars tickets without breaking a sweat.
First up, it's important to consider the official source – the Jacksonville Jaguars website (jaguars.com). Here, you can find various ticket options, including season tickets, premium seating, and group tickets. Purchasing directly from the team assures you of the authenticity of your tickets and guarantees a smooth stadium experience.
But that's not all! There are several other trusted ticket platforms, such as SeatGeek, Ticketmaster, and Vivid Seats, where you can buy Jacksonville Jaguars tickets too. These websites offer a user-friendly interface and detailed schedules for Jaguars games. Additionally, they often provide various filters to find the best seats within your budget, ensuring you have a fantastic time supporting your team.
Jacksonville Jaguars: An Overview
The Jacksonville Jaguars are a professional American football team based in Jacksonville, Florida. They compete in the National Football League (NFL) as a member club of the league's American Football Conference (AFC) South division. Established in 1995, the franchise has seen its ups and downs over the years but remains an integral part of the NFL and the local community.
The Stadium – TIAA Bank Field: The Jaguars call TIAA Bank Field their home, a stadium located in downtown Jacksonville. With a seating capacity of over 67,000, this modern venue offers fans an exceptional game-day experience. The stadium has undergone recent renovations, which have added new amenities and improved facilities for both fans and athletes.
Team History and Recent Performance: Since their establishment, the Jaguars have had some notable successes, including two AFC Central championships and numerous playoff appearances. However, the team experienced a period of decline in the late 2000s and early 2010s. In recent years, however, the Jaguars have shown signs of resurgence with improved player acquisitions and strong performances on the field.
Supporting the Jaguars: The team's passionate fan base, known as the "Jags Nation," is always excited to attend games and support their hometown heroes. Beyond game day, fans can find a variety of apparel and collectibles at the official Jacksonville Jaguars store or various local markets and shops.
In conclusion, the Jacksonville Jaguars are a storied NFL franchise with a devoted fan base. They continue to be an important part of Jacksonville's sports scene and culture.
Why Buy Jacksonville Jaguars Tickets?
If you're a football fan, there are several great reasons to buy Jacksonville Jaguars tickets. One of the primary appeals is the chance to immerse yourself in the exciting atmosphere of an NFL game. Jaguars games are known for their passionate fans and thrilling on-field action. As you cheer on the team, you'll be able to experience the camaraderie and energy that comes with being part of a large group of supporters.
Another reason to buy Jaguars tickets is the affordability they offer. Compared to some other NFL teams, the Jaguars' ticket prices tend to be more wallet-friendly, making it a great option for families and budget-conscious fans. For example, prices start around $29, with an average price of $152. This accessibility ensures that a larger number of individuals can enjoy the excitement of watching their favorite team take the field.
Purchasing Jaguars tickets also offers flexible options for attending games. The team allows fans to create customized ticket bundles, allowing you to choose the games you want to attend while enjoying savings off single-game ticket prices. Bundles can be customized with three or more games, starting at $58 per game, and also give you access to playoff priority.
Lastly, by attending a Jacksonville Jaguars game, you'll have the unique opportunity to watch talented athletes compete at the highest level of professional football. The team's players display exceptional skill, dedication, and teamwork, providing fans with a truly impressive and entertaining experience.
In summary, buying Jacksonville Jaguars tickets allows you to enjoy the thrill of live football action, benefit from affordable pricing options, customize your game attendance, and witness exceptional athletic performances. Why not treat yourself to a game and become part of the exciting experience?
Stadium Ticket Office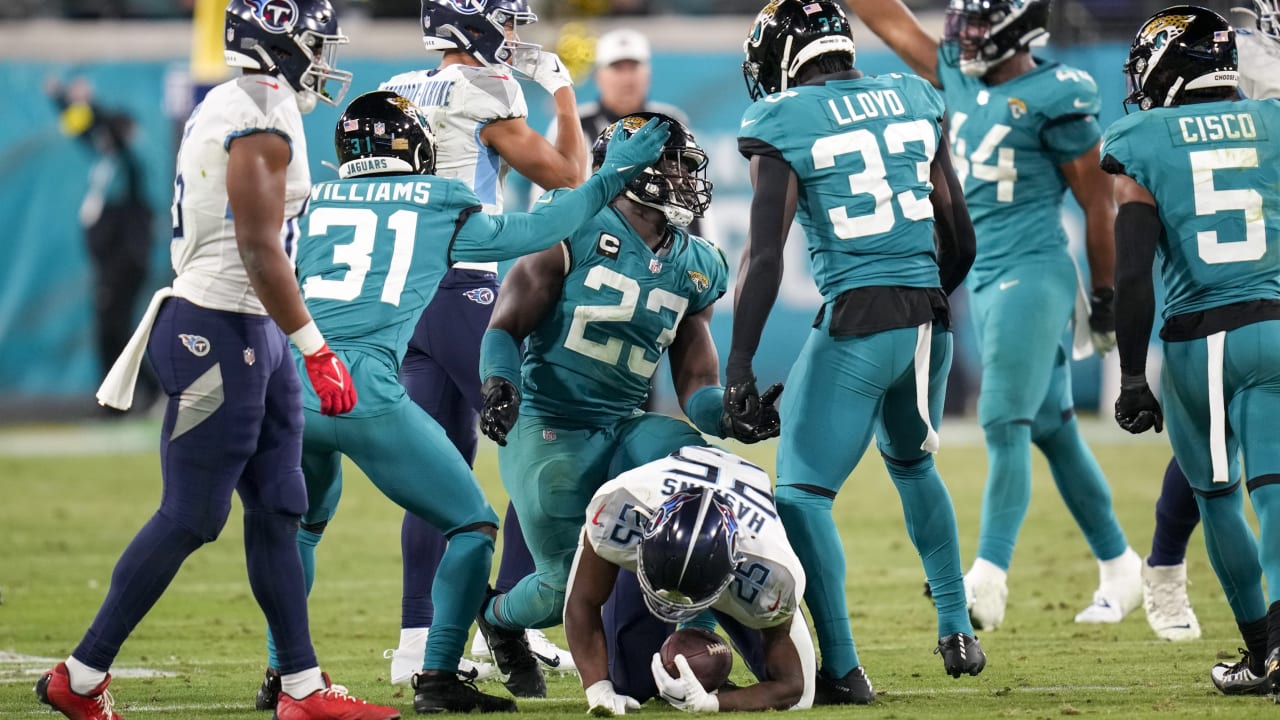 Buying Direct
One of the best places to purchase Jacksonville Jaguars tickets is directly from the stadium ticket office. The ticket office is located at EverBank Stadium, 1 EverBank Stadium Drive, Jacksonville, FL 32202. Buying direct allows fans to avoid potential scams or fake tickets that may be sold through unauthorized sellers. Additionally, purchasing tickets from the stadium ticket office ensures that the buyer will receive authentic tickets and accurate information regarding seating options and availability.
EverBank Stadium offers an array of ticket options to accommodate a variety of preferences. Fans can choose from single-game tickets, season tickets, and group tickets. Moreover, premium seating options are also available for those who want an enhanced game-day experience.
To purchase tickets in person, simply visit the stadium ticket office during regular business hours. Alternatively, fans can call the stadium ticket office for assistance. Online options for purchasing tickets directly from the Jacksonville Jaguars official website or Ticketmaster are also available for added convenience.
Here's a summary of ticket options available at the stadium ticket office:
Single-game tickets: Buy tickets for individual games and choose the seating that best fits your budget and preferences.
Season tickets: Enjoy every home game of the season with the same seat, while potentially saving on overall ticket costs compared to single-game tickets.
Group tickets: Organize a fun outing with friends, family, or colleagues and take advantage of special pricing for larger groups.
Premium seating: Experience the game in style with luxurious seating options and additional amenities.
Remember, buying tickets directly from the stadium ticket office not only ensures the authenticity of your tickets but also supports your favorite team, the Jacksonville Jaguars.
Online Platforms
Ticketmaster
Ticketmaster is a popular platform for buying Jacksonville Jaguars tickets. They offer a wide range of seating options and pricing levels to accommodate all types of fans. With their easy-to-use website and mobile app, you can quickly find and purchase tickets for upcoming games. Additionally, Ticketmaster may also offer presales and other promotions that allow you to get exclusive access to purchasing tickets before the general public.
StubHub
StubHub is another reliable option for purchasing Jacksonville Jaguars tickets. As a secondary ticket marketplace, fans can buy and sell tickets to games, often at competitive prices. StubHub provides a user-friendly experience, allowing you to filter ticket search results by price or seat location, making it easy to find the perfect seats for any game. Plus, every purchase on StubHub is backed by their FanProtect Guarantee, ensuring a safe and secure transaction.
SeatGeek
SeatGeek is a ticket search engine that consolidates listings from various sources, making it simple for fans to find Jacksonville Jaguars tickets at the best prices. Their interactive stadium seating chart allows you to view available seats and corresponding prices, making it easy to find the right option for your budget. SeatGeek also assigns a "Deal Score" to each listing, helping you determine which tickets offer the best value. Additionally, with their mobile app, you can easily search for and purchase tickets on the go.
Resale Marketplaces
NFL Ticket Exchange
The NFL Ticket Exchange is a popular resale marketplace for Jacksonville Jaguars' tickets. Powered by Ticketmaster, it offers a safe and secure platform for fans to buy and sell authentic NFL tickets. Buyers are ensured peace of mind through their 100% money-back guarantee, which covers issues related to ticket authenticity and delivery. This platform stands out as a reliable source for last-minute ticket needs and provides a transparent marketplace where prices are set by third-party sellers.
Vivid Seats
Another great option for finding Jacksonville Jaguars tickets is Vivid Seats. As a well-known ticket resale platform, Vivid Seats provides a user-friendly buying experience and a helpful customer support team. Here, buyers can find a variety of seating options, compare ticket prices, and utilize a secure checkout process. Much like the NFL Ticket Exchange, Vivid Seats also offers a 100% money-back guarantee, ensuring that buyers are protected in the event of ticket-related issues.
In summary, both the NFL Ticket Exchange and Vivid Seats are excellent resale marketplaces for Jacksonville Jaguars tickets. They offer secure transactions, protection guarantees, and user-friendly platforms to help fans find the perfect tickets for their preferred games.
Local Vendors
When looking for Jacksonville Jaguars tickets, there's a variety of local vendors to consider. Jaguars.com is the team's official website, and it offers multiple ticket options, such as the Bundle at the Bank where fans can purchase tickets for three or more games starting at $58 per game. Seat locations vary in the east side upper deck, with tickets loaded into your Account Manager 48 hours before each game.
Another option for purchasing tickets is through Jacksonville Fairgrounds. Located on the west side of the stadium, this vendor can be reached at (904) 353-0535 or visited online at www.jacksonvillefair.com. For fans interested in attending games with a strong tailgating atmosphere, Tailgaters Parking Lot on the east side of the stadium offers an option. You can call (904) 353-1126 or visit www.tailgatersparking.com for additional information.
While the aforementioned vendors cater specifically to the local Jacksonville area, more general vendors like Gametime also offer cheap Jacksonville Jaguars tickets. This platform covers games played at TIAA Bank Field as well as away games, with prices often better than traditional ticket marketplaces. You can find Jaguars tickets on sale for both home and away games months in advance.
In summary, there are a variety of local vendors that offer Jacksonville Jaguars tickets for fans looking to attend games. The official website, Jaguars.com, Jacksonville Fairgrounds, and Tailgaters Parking Lot are popular choices, while platforms like Gametime serve as an alternative option for more affordable tickets.
Season Tickets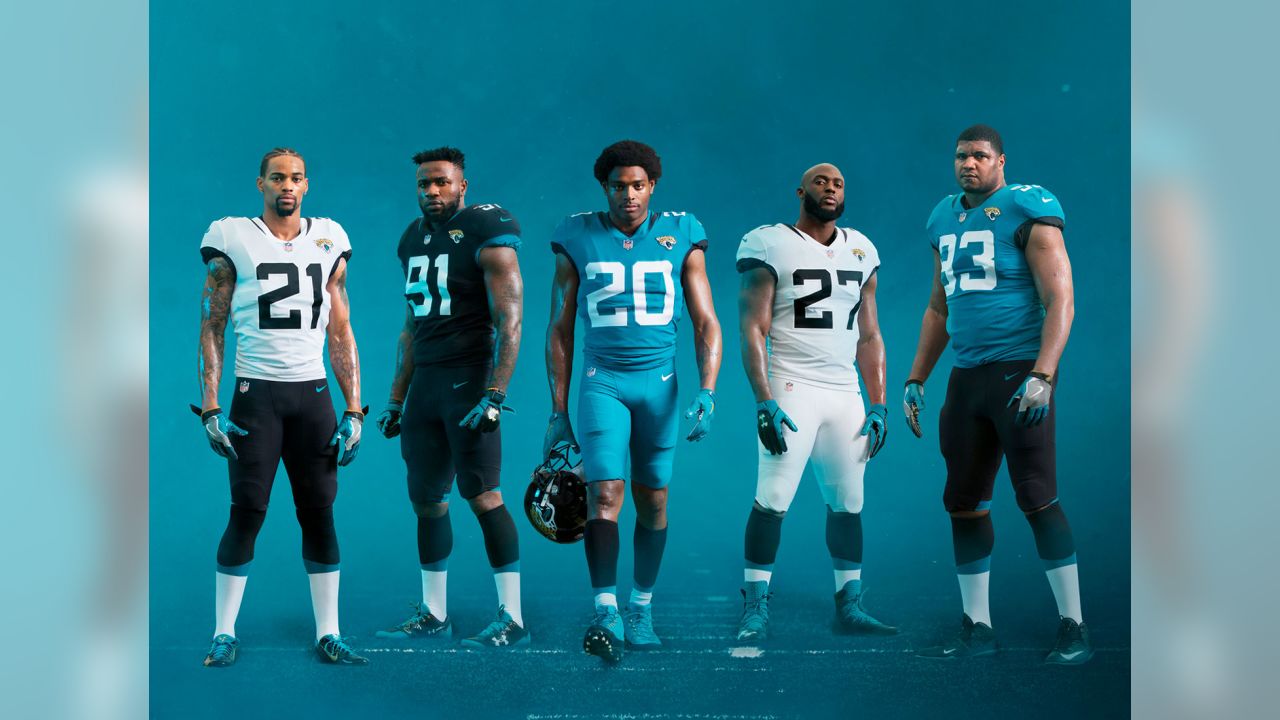 The Jacksonville Jaguars offer a variety of season ticket options for their fans to enjoy every home game at TIAA Bank Field. With flexible payment plans and exclusive member experiences, becoming a season ticket member is an excellent way to show support for the team.
Season tickets start at a reasonable $171 per seat for the most modestly priced tickets and range up to $1,521 per seat for premium seats near the 20-yard line. Those looking for club seating can find options ranging from $2,259 per seat up to $6,336 for the most exclusive seats, like the club tables.
As a season ticket member, fans can unlock unique opportunities to meet and attend events with some of their favorite Jaguars players, coaching staff, and alumni. Moreover, season ticket members receive over $3,000 worth of Teal Deals, which includes special offers and discounts at various Jacksonville restaurants, shops, and service providers.
Another perk of being a season ticket member is the priority purchasing at Daily's Place. Members get exclusive, year-round presale access to shows and events taking place at the popular entertainment venue.
In a friendly tone, the Jacksonville Jaguars ensure their season ticket members have the best possible football experience and a strong sense of community. Considering the various ticket options and member benefits, becoming a season ticket holder is a fantastic way to enjoy the Jacksonville Jaguars' games while making lasting memories with friends and family.
Discounted Tickets
Searching for discounted Jacksonville Jaguars tickets can be a breeze if you know where to look. There are several reputable ticket platforms that offer affordable tickets for various seats in the stadium.
SeatGeek is a popular option for finding Jacksonville Jaguars tickets. Prices start from $32, depending on the matchup and seat location. For instance, they offer tickets to the Kansas City Chiefs game at the EverBank Stadium on Sunday, September 17, starting at $130.
StubHub also has a range of Jacksonville Jaguars tickets to choose from. Prices generally start around $29, with an average ticket price of $152. Similar to SeatGeek, the prices at StubHub will vary based on the matchup and seating location.
For fans prioritizing flexibility, the Jacksonville Jaguars official website offers a special ticketing option called "Bundle at the Bank." This deal lets fans purchase tickets for three or more games starting at $58 per game. The seat locations will be on the east side upper deck, and tickets are conveniently loaded into your Account Manager 48 hours before each game.
If international games are your preference, Vivid Seats has you covered. They have tickets available for the NFL International Series, featuring a game between the Jacksonville Jaguars and the Atlanta Falcons at Wembley Stadium.
Another option for those hunting for discounted tickets is checking out online guides and resources such as the "How to Buy Cheap Jacksonville Jaguars Tickets [Free 2023 Guide]." This source provides useful tips and tricks for purchasing affordable Jaguars tickets and saving money on attending football games in downtown Jacksonville, Florida.
In summary, there are multiple avenues for Jacksonville Jaguars fans to secure discounted tickets for their favorite football games. SeatGeek, StubHub, the team's official website, Vivid Seats, and online guides provide numerous options to choose from, ensuring everyone can find a ticket that suits their preferences and budget.
Final Tips for Buying Tickets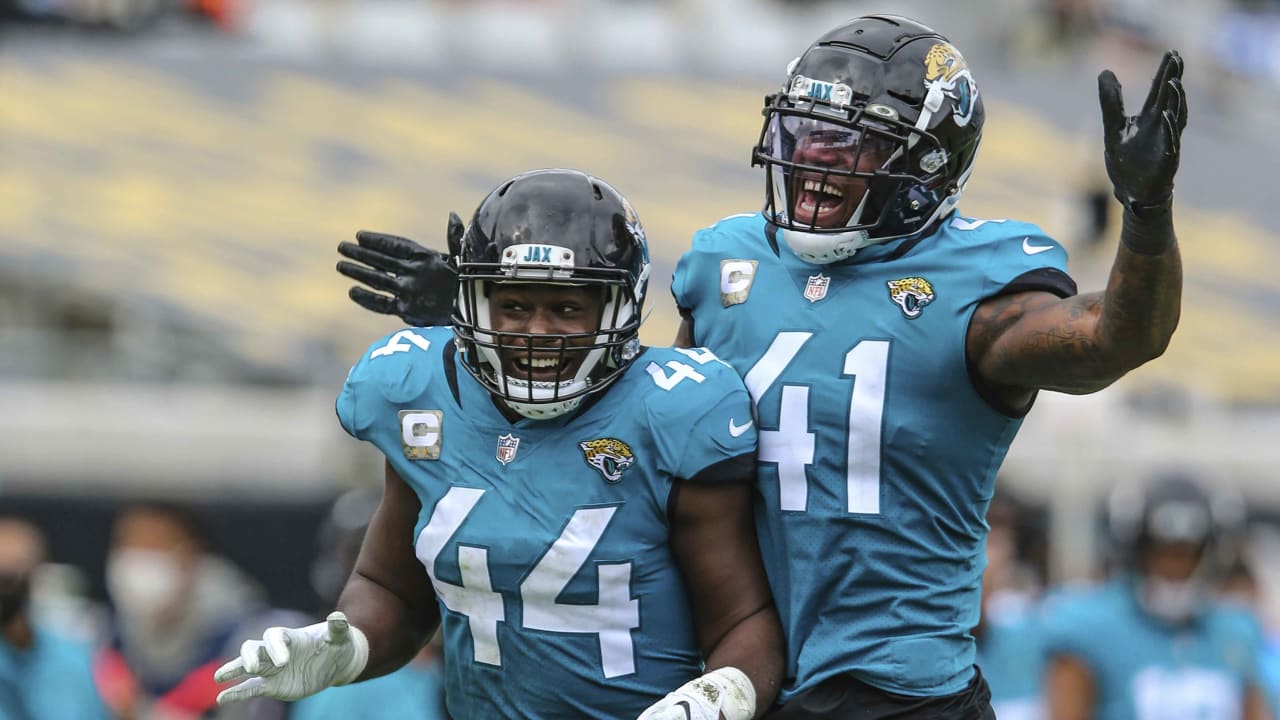 Finding the perfect tickets for a Jacksonville Jaguars game can be a fun and rewarding experience. By following a few simple tips, fans can ensure they're getting the best seats and the best value for their money.
First and foremost, it's important to compare multiple ticket sources. While the official Jacksonville Jaguars website offers tickets directly, checking secondary market platforms like TicketIQ or Ticketmaster can reveal a wider range of ticket options and prices. It's important not to be afraid of shopping around in order to secure the best deal.
When purchasing tickets, timing is key. While some fans might be eager to secure their seats as soon as tickets become available, waiting a bit can sometimes work in their favor. Ticket prices may fluctuate in the weeks and days leading up to the game, and being patient can allow fans to snag great deals on tickets that were initially priced higher.
Seat selection is another crucial factor when purchasing Jacksonville Jaguars tickets. Although sideline seats can offer close-up views of the action on the field, don't overlook alternative seating options. For instance, sections 204, 215, 231, and 242 are closer to midfield and can provide unique vantage points.
Finally, don't forget to take advantage of special offers and promotions. Many times, the Jacksonville Jaguars will provide special bundles or promotions on their tickets, such as the Bundle at the Bank offer, where fans can buy tickets for three or more games with prices starting at $58 per game. Staying informed about these offers ensures fans get the most value for their money.
By considering these tips, fans can confidently purchase their Jacksonville Jaguars tickets and enjoy an unforgettable game day experience.