The excitement surrounding Tampa Bay Buccaneers games is always high, and purchasing tickets to witness the team in action is a must for any fan. With so many options available, finding the perfect place to buy tickets can be overwhelming. In this article, we will explore some of the best platforms to purchase Tampa Bay Buccaneers tickets, ensuring that you get the best seats and deals to make your game day experience unforgettable.
Several ticket marketplaces offer Tampa Bay Buccaneers tickets, each with its own unique features and benefits. From official sources like the team website to renowned ticket retailers such as Ticketmaster, SeatGeek, and StubHub, there is a multitude of channels to choose from. When selecting the right platform, it's crucial to consider factors such as pricing, seat availability, and customer service to ensure that you have a hassle-free buying experience.
As you embark on your ticket-buying journey, it's essential to stay informed and educated about the various options available. It's crucial to compare the prices and availability of tickets across different platforms to ensure that you are getting the best deals. Armed with this knowledge, you'll be well-prepared to secure the perfect tickets for the next Tampa Bay Buccaneers game.
The Stadium: Raymond James Stadium
Raymond James Stadium, located in Tampa, Florida, is the home of the Tampa Bay Buccaneers. This state-of-the-art venue provides an excellent atmosphere for both the team and its fans, offering comfortable seating and great sightlines. The stadium is easily accessible and offers ample parking for those attending Buccaneers games.
One of the best aspects of Raymond James Stadium is the wide variety of seating options available. Fans can choose from lower-level seats close to the action or higher-level seats that provide a broader view of the field. For those looking to enjoy an exceptional game-day experience, Seats at the 50 Yard Line offer the best views in the stadium, as well as access to a private lounge area exclusively for their members.
When it comes to purchasing tickets for Tampa Bay Buccaneers games, there are a few popular options. Buying directly from the Buccaneers is a great way to secure seats, as you'll be purchasing directly from the team's ticket office. To contact the Buccaneers Ticket Office on non-gamedays, a phone call is usually the best method.
Additionally, fans can buy tickets from Vivid Seats, a reputable and trusted ticket marketplace. Their website often offers a wide range of options for buyers, including discounted tickets for certain games.
Through the Raymond James Stadium Team Store, Buccaneers enthusiasts can also purchase official team merchandise. The store is open Monday through Friday on non-gamedays, and its location offers easy access to the public via both Tampa Bay Blvd and Dale Mabry Hwy.
Overall, Raymond James Stadium provides an enjoyable experience for Tampa Bay Buccaneers fans, with a range of seating options and ticket purchasing methods to suit everyone's needs.
Official Ticket Sources
When it comes to purchasing Tampa Bay Buccaneers tickets, there are several reliable and official sources that fans can turn to. These sources offer legitimate tickets and ensure a smooth buying experience, all while maintaining a friendly and easy-to-navigate platform.
One of the primary official ticket sources is the Tampa Bay Buccaneers website. This platform allows fans to stay up-to-date with the latest Bucs headlines, news, and gameday information. Not only can fans purchase single-game tickets, but they can also explore season packages for an immersive Buccaneers experience.
Another trusted and official source for Buccaneers tickets is Ticketmaster. This well-known platform offers a user-friendly experience where fans can easily find and purchase tickets for specific games or season packages. Along with clear seating charts and pricing options, Ticketmaster provides a secure and worry-free buying process.
Fans can also opt for StubHub when searching for Tampa Bay Buccaneers tickets. As an official partner of the NFL, StubHub offers a safe marketplace where fans can buy and sell tickets. With their FanProtect Guarantee, ticket buyers can trust in the authenticity and security of their purchase.
Finally, the Buccaneers Mobile App is an excellent source for ticket purchasing on the go. Through the app, fans can directly access and buy tickets for upcoming games. The Buccaneers Mobile App also provides a seamless transition to digital ticketing, allowing fans to manage and view their tickets right from their mobile device.
By using these official ticket sources, Tampa Bay Buccaneers fans can not only secure their seats for upcoming games but also ensure a hassle-free and enjoyable ticket-buying experience.
Season Tickets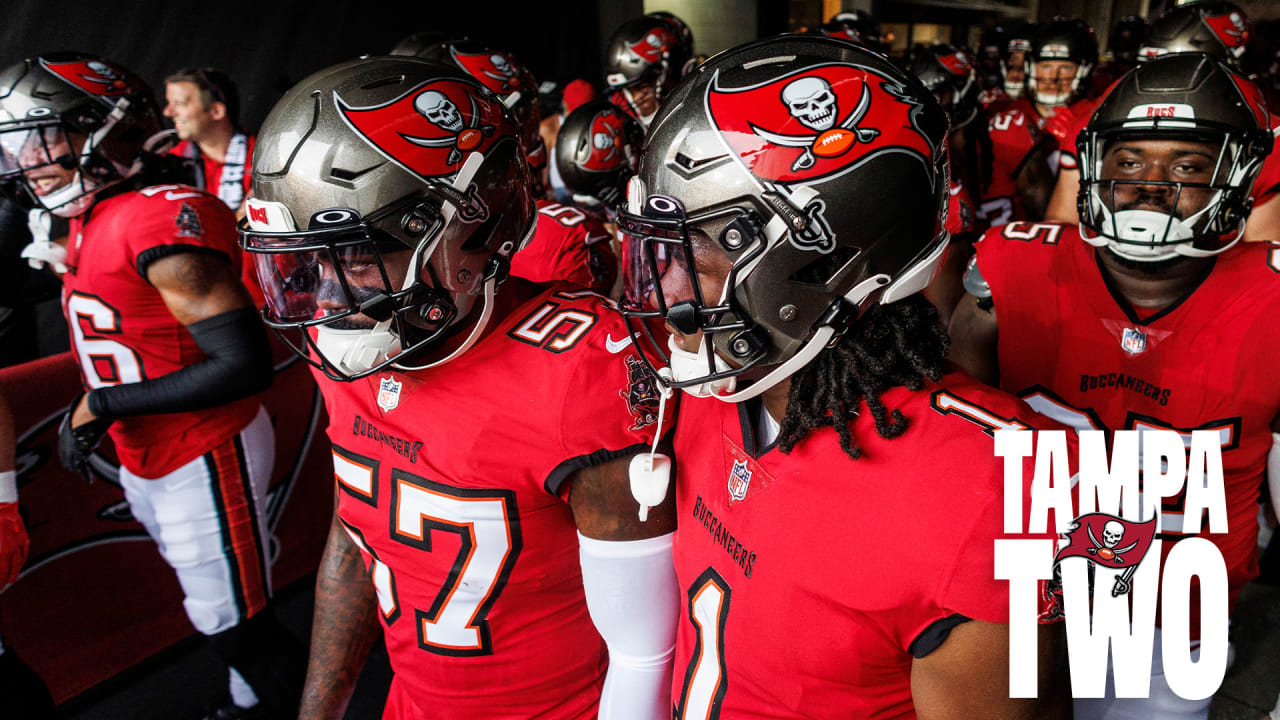 Tampa Bay Buccaneers fans who are interested in season tickets have a few options to consider. Season passes not only provide access to every action-packed Buccaneers home game but also grant exclusive Krewe Member benefits. These include discounts at the Team Store and various other perks throughout the year.
One of the best platforms to purchase season tickets is through the Tampa Bay Buccaneers' official website. Fans can visit the Bucs Season Passes page for an overview of the benefits and the process of acquiring season tickets. This is a reliable source as the information comes straight from the official organization.
Another option to purchase Tampa Bay Buccaneers season tickets is by exploring online marketplaces like SeatGeek and Vivid Seats. Both platforms offer a variety of Buccaneers season tickets for every home game at the Raymond James Stadium. SeatGeek and Vivid Seats have industry-renowned customer service, making them hassle-free and trustworthy locations to get tickets.
Overall, the choice of where to buy season tickets from ultimately depends on the preferences and priorities of individual fans. Whether you are looking for the most exclusive benefits from the official source or the variety and convenience offered by online marketplaces, there's an option that will suit your needs.
Single Game Tickets
For fans looking to attend just one match, single game tickets are a fantastic option. Tampa Bay Buccaneers tickets can be purchased through various outlets, ensuring attendees have the best experience possible. In this friendly guide, we'll go through some popular choices for buying-single game tickets.
Tampa Bay Buccaneers Official Website: One of the most reliable sources for obtaining single game tickets is the official website of the Buccaneers. Fans can purchase tickets directly from the team, ensuring authenticity and a smooth transaction process. Check out their website for available single game tickets and any specific offers, such as group rates or luxury suite options.
Ticketmaster: Known as a reputable platform for various events, Ticketmaster also offers Tampa Bay Buccaneers single game tickets. With user-friendly search options and an easy-to-navigate interface, fans can find the perfect seats for their desired game. Moreover, many games often have presale opportunities, allowing users to snag their tickets early.
TickPick: Another choice for purchasing single game tickets is TickPick. This platform offers a range of tickets for the Buccaneers' games, with prices listed transparently. It's a convenient option, especially for those looking to attend high-demand events or find a bargain.
SeatGeek: For anyone in search of a comprehensive database of available tickets, SeatGeek is an excellent resource. This aggregator brings together listings from various sources, allowing users to compare options and find the best deal. With their extensive selection, fans can easily find single game tickets for the Tampa Bay Buccaneers at competitive prices.
In summary, there are numerous options for Tampa Bay Buccaneers fans looking to attend single games. Choosing a reliable and reputable platform ensures a hassle-free experience and helps fans enjoy the excitement of watching their favorite team in action. Happy ticket hunting!
Secondary Market Sources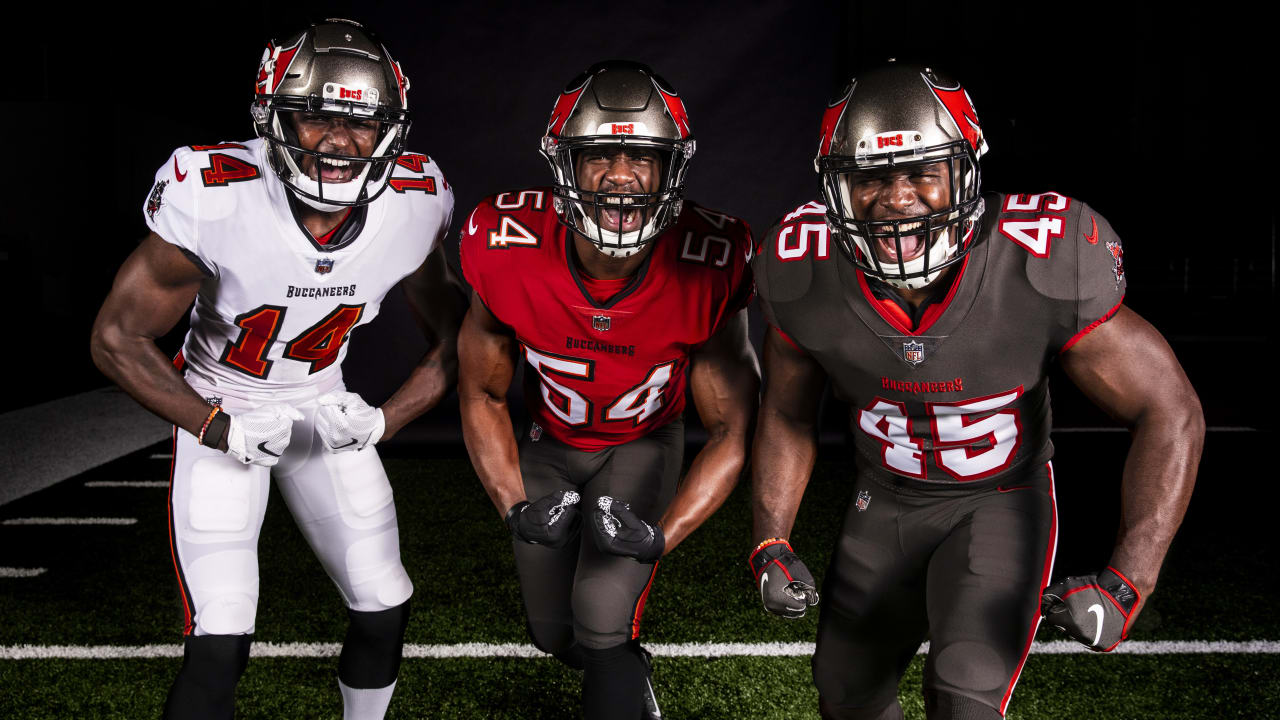 Ticketmaster
Ticketmaster is a well-known source for purchasing Tampa Bay Buccaneers tickets. As an authorized ticket seller for many events, including the NFL, ticket buyers can have confidence in the authenticity of their purchase from this platform. Although Ticketmaster is largely focused on primary ticket sales, it does have a secondary market section where fans can securely buy and sell verified NFL tickets, including those for Tampa Bay Buccaneers games.
StubHub
StubHub is another popular option for Buccaneers fans to find tickets on the secondary market. This platform allows users to easily search for tickets to a specific game or a season pass. StubHub offers an interactive seating chart to help buyers select the perfect spot in the stadium, as well as a filtering system to sort through options by price, quantity, and preferred seating section. Additionally, StubHub provides a FanProtect Guarantee, ensuring that all tickets are authentic and guaranteed to arrive in time for the event.
SeatGeek
SeatGeek is a ticket search engine that aggregates listings from various secondary market sources, making it a useful tool to find Tampa Bay Buccaneers tickets. SeatGeek ranks ticket deals by assigning a "Deal Score" based on factors such as historical prices, location, and available inventory. This approach allows users to easily determine the best value for the desired game. Buyers can also benefit from SeatGeek's interactive seating chart and color-coded indicators that give a visual representation of the deal quality. Like StubHub, SeatGeek offers a buyer guarantee for ticket authenticity and delivery.
Group Tickets
When planning to attend a Tampa Bay Buccaneers game with a group, it's essential to find the right source for purchasing group tickets. Fortunately, the Buccaneers organization offers group tickets for those interested in attending games with a party of 10 or more people.
To request group tickets, simply fill out the Group Interest Form on the official Tampa Bay Buccaneers website. Once submitted, you will be added to their list to contact regarding ticket availability and pricing for the 2023 season. This process is designed to ensure you and your group have an exciting time cheering on the Buccaneers together.
Another option for purchasing group tickets is on StubHub. As a reputable ticket exchange platform, StubHub provides a wide selection of tickets for different seating arrangements, dates, and prices. Just search for Tampa Bay Buccaneers games and explore the available group ticket options.
In order to enhance your group experience, consider exploring Luxury Suites and Premium – Luxe seating options as well. These packages offer top-notch amenities, exclusive access, and fantastic views of the game, making your Buccaneers outing truly unforgettable.
Remember to always follow the steps provided by the Buccaneers organization or the ticket platform you choose when purchasing your group tickets. This will ensure a smooth process and an enjoyable game day experience for everyone in your group.
VIP and Special Packages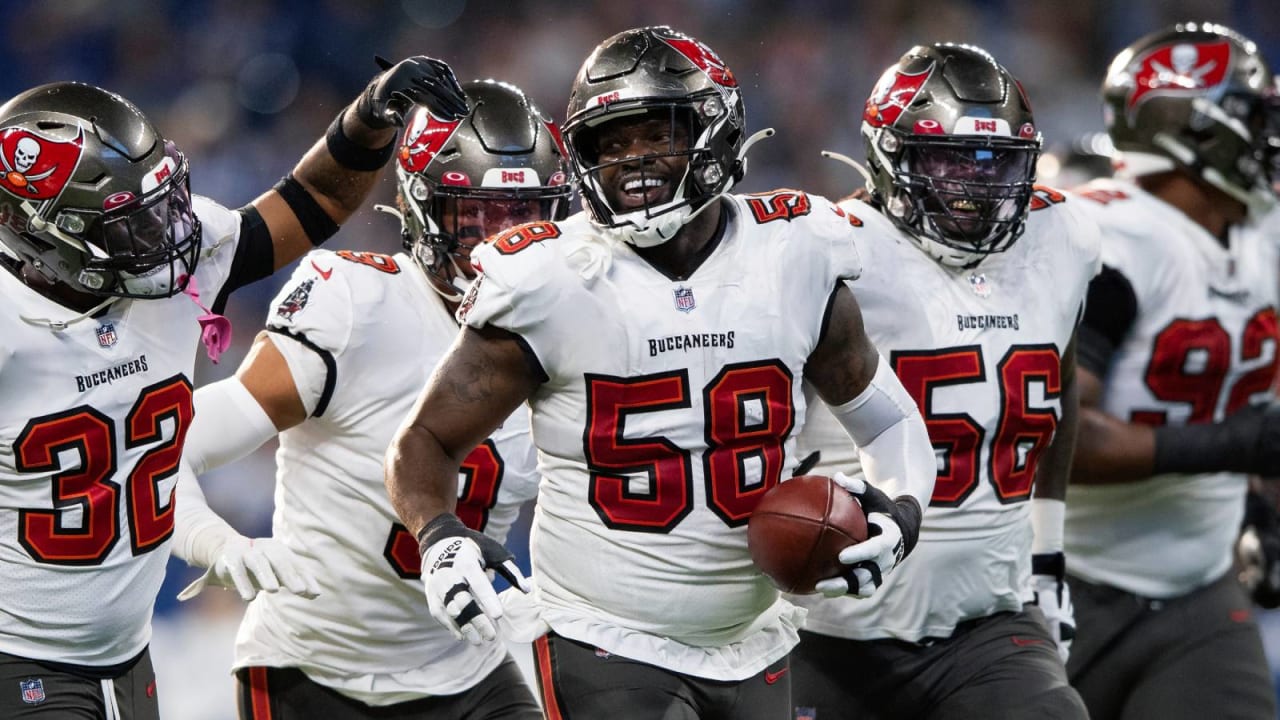 For Tampa Bay Buccaneers fans who desire a premium experience, there are VIP and special packages available. These packages feature exclusive amenities and access to enhance your game day. This section discusses two popular options – Luxury Suites and Club Seating.
Luxury Suites
Luxury Suites provide fans with a private and exclusive space to enjoy Tampa Bay Buccaneers games. These suites offer premium stadium seating and various perks, such as:
Comfortable seating with excellent sightlines
VIP parking passes
Access to premium, in-suite catering options
Private restrooms
Dedicated suite attendant to ensure your experience runs smoothly
Enjoying a game from a luxury suite gives you and your guests a polished and upscale experience that combines the excitement of the game with the comforts of an exclusive space. Hosting clients or celebrating a special occasion becomes even more memorable with the Luxury Suites.
Club Seating
Club Seating is another excellent option for fans who want to elevate their game day experience. Some of the main benefits of Club Seating include:
Wider, more comfortable seats
Access to exclusive club lounges
Premium food and beverage options
VIP parking and entrance access
Great views of the game
When you opt for Club Seating, you not only get an unforgettable experience but also gain access to exclusive amenities that enhance your time at the stadium.
To make the most of your Tampa Bay Buccaneers game day, consider VIP and special packages such as Luxury Suites or Club Seating. Both options offer an elevated experience that enhances your game day and creates lasting memories.
Precautions When Buying Tickets
Check the Seller's Reputation
When purchasing Tampa Bay Buccaneers tickets, it is important to check the seller's reputation. This is crucial in ensuring that you are buying legitimate tickets and avoiding scams. Reliable and authorized sellers include Tampa Bay Buccaneers' official website, Ticketmaster, and SeatGeek. Tickets from these sources are guaranteed to be valid. Make sure to research the seller carefully to determine if they have positive reviews and a history of satisfied customers.
If you're purchasing tickets from a resale or secondary market, such as StubHub, Vivid Seats, or eBay, it's essential to read reviews from previous buyers. If a seller has numerous negative reviews or complaints about fake tickets, it's best to avoid making a purchase from them.
Avoid Too Good to be True Deals
When searching for Tampa Bay Buccaneers tickets, remember that if a deal seems too good to be true, it probably is. Prices that are significantly lower than the market value might be a red flag for potential scams or counterfeit tickets. Additionally, watch out for:
Sellers who refuse to provide seat information; this may indicate that the tickets are not legitimate.
Payment methods that do not allow for refunds or chargebacks, such as money orders, wire transfers, or cash. Preferably, use a secure payment method like a credit card or PayPal to protect yourself in case of disputes.
By following these precautions, you can confidently purchase Tampa Bay Buccaneers tickets and enjoy a thrilling game experience.
Special Events
Attending a Tampa Bay Buccaneers game can be a fantastic experience, especially when there are special events taking place at the stadium. Throughout the season, there are various fan-centric festivities and promotions that aim to enhance the overall experience for spectators, making each game even more memorable.
One popular event is the halftime show, which often features performances from popular local acts, as well as special appearances by the Buccaneers Cheerleaders. These shows provide an additional layer of excitement and entertainment for those attending the game. It's a great way to get the crowd pumped up and ready for the second half of the match.
Another special event available during the season is meet and greet opportunities with the players and team mascot. These events give fans the chance to get up close and personal with their favorite Buccaneers players, take pictures, and even get autographs. Additionally, the team mascot, Captain Fear, engages the crowd with various activities, ensuring that everyone in attendance stays entertained.
Fan giveaways and promotions also frequently take place during the season. This can include stadium-wide giveaways like free t-shirts, posters, or Buccaneers swag, as well as ticket promotions and discounts for select games. Keep an eye on the Buccaneers' official website and social media channels to stay updated on any upcoming promotions and special events.
At times, there may also be themed game nights, offering additional entertainment and camaraderie for fans of all ages. Examples might include family nights, military appreciation games, or other themed events designed to celebrate various aspects of the Buccaneers fan community. These special events add a unique atmosphere to the game day experience and create long-lasting memories for those in attendance.
Remember, Buccaneers tickets can be purchased through their official website, as well as from reputable third-party ticketing platforms like SeatGeek, Ticketmaster, and CheapTickets. Remember to stay informed about upcoming special events for a more enjoyable game day experience.
Conclusion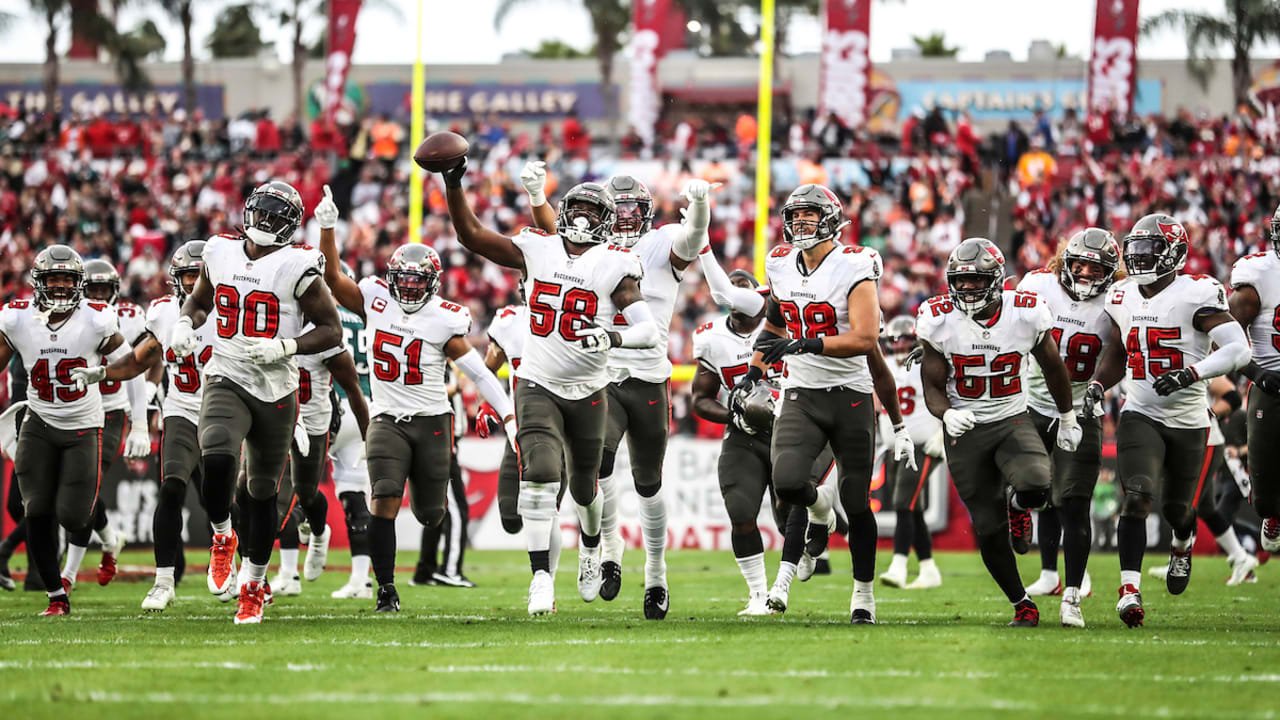 When it comes to purchasing Tampa Bay Buccaneers tickets, there are several reliable options to choose from. One can consider checking the official Tampa Bay Buccaneers website as a primary source for the latest information on ticket availability, rosters, and schedules. This ensures that one is buying directly from the team source.
For those seeking alternative options, platforms like Vivid Seats and StubHub provide a secure way to purchase tickets from other fans or verified resellers. These websites offer a user-friendly experience and competitive prices but be sure to compare the offerings on each platform to find the best deals.
When planning to attend a game at Raymond James Stadium or visiting other cities to support the Buccaneers, it's essential to research and consider multiple sources for ticket purchasing. By being informed and aware of the available options, one can have a memorable and enjoyable game-day experience.