Is there a better feeling than grabbing a delicious meal after you've witnessed a spectacle at the arena? Tons of sporting fans and music lovers will tell you that some good food is all they need to regenerate energy after hours spent at an event.
So if you're planning on attending a show at the Miami-Dade Arena, it's best if you inform yourself about the places to eat before getting lost in the urban jungle. That's why we decided to research and pick some unique places you have to visit. Continue reading to discover the best restaurants near FTX Arena!
What You Can Find in Downtown Miami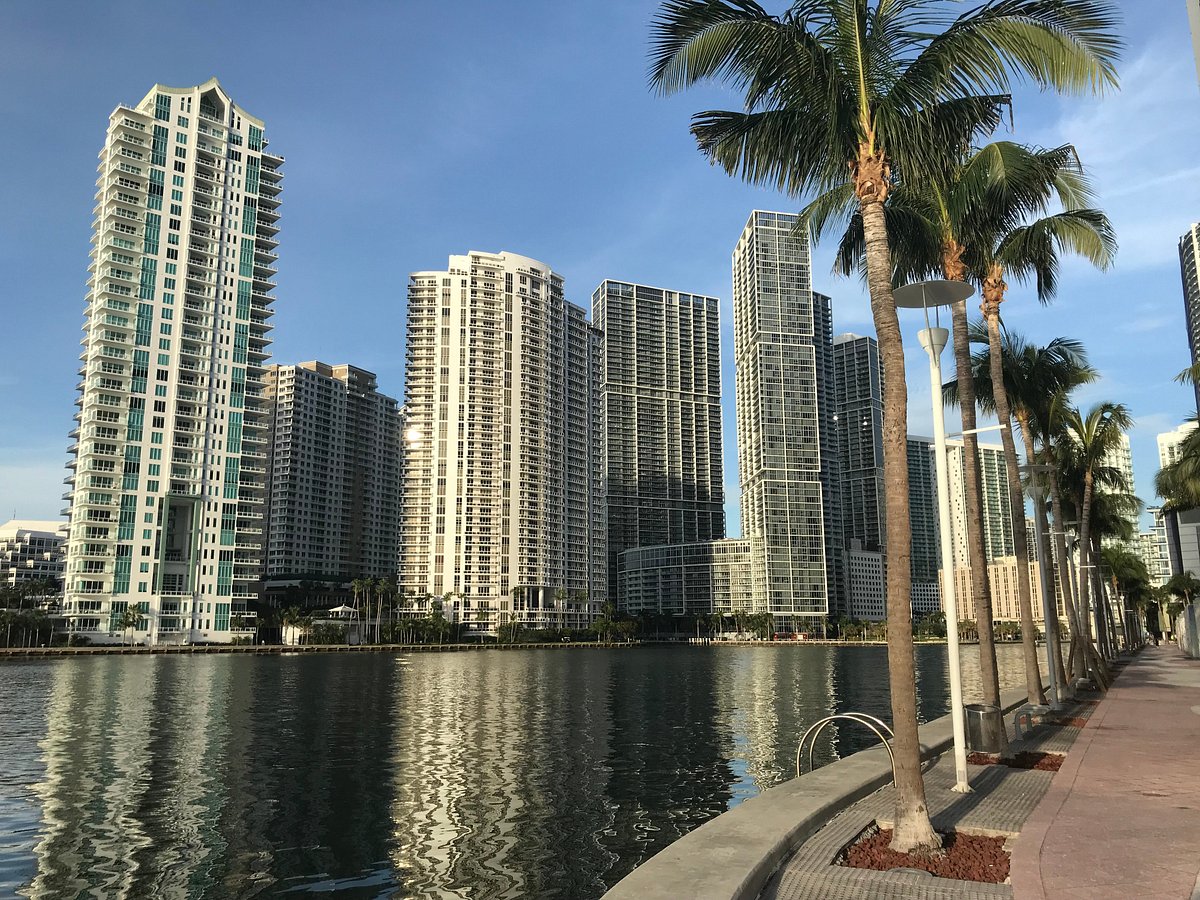 Since Downtown Miami is the urban city center of Miami, Florida, it's only expected of it to be the cultural, commercial, and financial heart of this metropolitan area. It's filled with lots of theaters, museums, parks, and shops, so you definitely won't get bored quickly.
The three most popular parks are Museum Park, Bayfront Park, and Pace Park, where numerous events are held. While Bayfront Park is home to the famous Warped Tour, Museum Park cradles the science and art museums.
If you're a book lover, you have to visit the bookstore "Books and Books" at the Wachovia Financial Center. There's also the Miami Book Fair International held at Miami Dade College in November.
If you're up for some sightseeing, Downtown Miami has a few breathtaking historical sites. Some of them include the Freedom Tower, Wagner Home, Miami Circle, Downtown Miami Historic District, and the City of Miami Cemetery. Furthermore, there are a few noteworthy museums you can visit, such as the Pérez Art Museum Miami, the Historical Museum of Southern Florida, and the Miami Children's Museum.
Last but not least, there's the FTX arena and its surroundings on which we'll focus next.
5 of the Best Restaurants Near FTX Arena
While there are tons of amazing places to eat in Downtown Miami, we only picked a handful of them. We chose these restaurants based on their uniqueness, food quality, atmosphere, and hospitality. Here's our list of the best restaurants near FTX Arena:
Black Market Bayside
The Knife Restaurant
Kuba Cabana Bayside
La Cañita
Verde – Pérez Art Museum Miami
Black Market Bayside
The Black Market Bayside is a popular sports bar that brings back the eighties Miami nostalgia to life. The 5,500 square feet venue is decorated with over thirty flat-screen TVs, barstools, high-top tables, and banquet seating. They even offer private areas for larger groups who want to enjoy their favorite sporting event in an intimate setting.
A few special features this place offers are game-day specials, two-for-one Happy Hours, and a DJ during commercial breaks. Even though they say that the bar was created for Miamians, by Miamians, they're welcoming to sports fans from all around the world.
Location and work hours
Black Market Bayside is located within a 0.2-miles radius of the FTX Arena. Since it's only a 5-minute walk away, it's the perfect pre-game location where you can grab a drink and snacks.
The open hours vary, but you can visit it Monday through Wednesday from 12 PM to 10 PM. Meanwhile, Thursday through Sunday the bar has operating hours from 12 PM to 11 PM.
Food and menu
Don't be fooled by the sports bar title when it comes down to delicious meals prepared on the Black Market. They offer various menus, such as starters, sandwiches, burgers, from the grill, healthy options, baby back ribs, sides, and desserts. The prices range from the $5 Caesar or Kale Salads to the $32 Wagyu Skirt Steak.
There are also numerous liquor menus to choose from, so you can find the ideal drink that fits your meal. Some of the options are craft and house cocktails, drafts, beer & seltzer, wine, margaliters, and jolly rancher shots.
Pro tip, make sure to take advantage of the two-for-one Happy Hour on weekdays from 4 PM to 7 PM.
The Knife Restaurant
The Knife was established in 2002, but the owner's experience in the restaurant business dates back to 1986. Starting in Argentina, they wanted to share their cuisine (especially the meat types) with the world. Carrying the title of "all-you-can-eat" steakhouse, this restaurant is truly a once-in-a-lifetime experience for foodies.
Location and work hours
The venue is located on the second floor of Bayside's Marketplace, just 0.4 miles away from the FTX Arena. Therefore, only a quick 5-minute walk is separating you from chowing down some good food. It's open Sunday through Thursday from 12:00 PM to 11:00 PM, while Fridays and Saturdays from 12:00 PM to 12:00 AM.
Food and menu
The Knife got its place on the map due to the high-quality, traditional charcoal-grilled Argentinean-style meats. But that's not the only thing this all-you-can-eat buffet has to offer, since there's also a wide variety of appetizers, salads, and desserts.
We highly recommend you try out either their all-inclusive launch menu, priced at $30.95 or their dinner and weekend menu for the price of $43.95. Some specialties you can find on the menus are sausages, steaks, ribs, salads, numerous appetizers, sides, empanadas, and beverages.
Being a family-friendly restaurant, The Knife also offers kids' meals. It's a huge advantage since they're free of charge if the kid is less than 3 feet tall. The price for kids who are 3 to 4 feet tall is $15, for those who are 4 to 5 feet tall it's $20, while those over 5 feet have to pay the full price.
Kuba Cabana Bayside
Kuba Cabana represents a new concept of dining, combining the traditional Caribbean and Latin cultures. The inside of the restaurant has 2,000 square feet to work with, plus an additional 1,750-square-foot terrace. Furthermore, it's decorated with the artworks of local artists, neon signs, and a bar made from a Pontiac car.
While the outside sitting area is perfect for casual dining, the inside has a more formal vibe. It's ideal for Latin music lovers since there's a DJ present most of the time. Expect a vibrant and exclusive atmosphere, followed by warm hospitality and cutting-edge quality.
Location and work hours
Kuba Cabana recently opened their new restaurant in the Downtown Miami area, only 0.6 miles from the FTX Arena. Its beautiful location is highlighted by the waterfront view, typical for this part of town. On Fridays and Saturdays, you can enjoy the venue from 11 AM to 1 AM, while every other day it's open from 11 AM to 11 PM.
Food and menu
Since the executive cook is Jorge Más, an esteemed Miami chef, expect nothing less than high-quality Contemporary Cuban cuisine.
The menu contains several portions, including the raw bar, appetizers, Cabana salads, main entrees, sandwiches, and desserts. However, the prices can range from the $9 Tequeños and Torreja to the $130 Kuba Seafood Platter. They serve brunch every Sunday from 12 PM to 4 PM, while on workdays the Happy Hour is from 5 PM to 7 PM.
Kuba Cabana also offers a signature cocktail menu, featuring their Kubaritas-Kubaocean-Cabana Mojito, which costs $35 and is worth every penny. You can also get a beer bucket for the same price, while the Tropical Freeze cocktails are $16.
La Cañita
La Cañita is another Cuban restaurant that made its way on the list thanks to its premium quality meals. The restaurant is named after the Spanish word for "little sugarcane" and became popular for its daily live music.
Just like Kuba Cabana, there's both an indoor and outdoor dining area with a mesmerizing waterfront view. If you're looking for an exciting and upbeat atmosphere that celebrates the rum culture, La Cañita is the right place to be.
Location and work hours
The restaurant is located within a 0.2-mile radius of the FTX Arena, so it takes just a 5-minute walk. La Cañita is open every day from 11 AM, but the closing time varies. From Monday to Thursday, as well as Sundays, it closes at 10 PM, while on Fridays and Saturdays, it works until midnight.
Food and menu
La Cañita offers two menus you can choose from, one for food and one for drinks. As they specialize in Cuban cuisine and seafood, their food menu contains salads, sandwiches, fish and shellfish, empanadas, and meat. The prices start from $7 Tostones and rise to $39 for Shellfish Stew with half lobster.
When it comes to drinks, we recommend you try out their classic Margarita Queen or their Pineapple Velvet Martini. However, there's a wide selection of liquor you can choose from, including Mojitos, Martinis, Sangria, wine, and beer.
Don't forget to make use of the Happy Hour, available every workday from 4 PM to 7 PM!
| | |
| --- | --- |
| Location | La Cañita |
| Reservations | (305) 392-0811 |
| Price range | $$ |
Verde – Pérez Art Museum Miami
Verde is a waterfront restaurant nestled in the Pérez Art Museum. It has a modern design and casual vibe, ideal for art enthusiasts. Furthermore, you can either enjoy the limited indoor seating or the cozy first-floor terrace for outdoor dining.
They offer limited reservations for seven to eleven guests per day, so make sure you book yours on time.
Location and work hours
Since Verde is located inside the Pérez Art Museum, it's 1 mile away from the FTX Arena. You can enjoy a 20-minute walk near Maurice A. Ferré Park to reach it.
The restaurant is open from Thursday to Monday from 11 AM, while it's closed on Tuesdays and Wednesdays. You should visit it during the afternoon from Friday to Monday as it works only until 4 PM. Meanwhile, if you're planning on going there on Thursdays, the closing time is 8 PM.
Food and menu
Verde offers fine Contemporary American cuisine, including dishes made from fresh and seasonal ingredients from French Farmer. The Verde Winter 2023 menu is divided into several sections: small and large plates, sandwiches and salads, pizza, inspired by Leandro Erlich, sweets, and brunch. The prices range from $11 Parmesan Herb Fries to $32 Roasted Salmon.
For liquor lovers, Verde also has several different beverages to choose from on the drinks menu. Besides the typical wines and beers, they also make Specialty Cocktails and Low ABV Spritzers.
| | |
| --- | --- |
| Location | Verde |
| Reservations | (786) 345-5697 |
| Price range | $$ |
Conclusion
Now that we've reviewed the five best restaurants near FTX Arena, it's up to you to choose where you'd like to grab something to eat. Each of the venues has its unique vibe and specialty, making them stand out from the crowd. They offer amazing dishes, delightful experiences, fantastic interiors, and unforgettable memories.
If you ever plan on attending a show or sporting event in Downtown Miami, we highly recommend you check out Verde, Kuba Cabana, Black Market, La Cañita, and the Knife restaurant. We hope you enjoy your visit and have a great meal!