When I first visited FLA Live Arena, I was amazed at its state-of-the-art facilities and convenient location. Serving as the home of the Florida Panthers hockey team, this arena frequently hosts other exciting events as well, such as concerts and shows. Situated in the heart of Sunrise, Florida, FLA Live Arena is easily accessible by major highways like I-75, I-95, and the Sawgrass Expressway, making it a popular entertainment destination for visitors and local residents alike.
But before you head out to catch your favorite event at this fantastic venue, it's essential to get familiar with the gate and entrance policies. You wouldn't want any surprises or delays, right? In this article, I'll be sharing everything you need to know about entering the FLA Live Arena, from security measures to accessible seating, ensuring a smooth and enjoyable experience for all.
Read on as I personally guide you through the ins and outs of FLA Live Arena's gates and entrances. With this information in hand, you'll be fully prepared to make the most of your event and create unforgettable memories.
FLA Live Arena Overview
As a big fan of live events, I recently visited the FLA Live Arena, which is a stellar venue in Sunrise, Florida. Located west of Fort Lauderdale and north of Miami, it is easily accessible via major highways like I-75, I-95, the Sawgrass Expressway, and 595 1. During my visit, I found the arena to be a comfortable, convenient, and exciting place to watch my favorite sporting or entertainment event.
The FLA Live Arena is home to the Florida Panthers, an NHL team, but also hosts concerts and other events regularly 2. One of the things I appreciate about the arena is the accessibility options they have for fans like me. There are designated areas for accessible seating, disabled parking, and easy-to-navigate aisles for a hassle-free experience1. The entrance process is also quite smooth, with doors opening 60 minutes before puck drop for regular season Panthers home games 3.
In terms of pricing, you can save both time and money by pre-purchasing parking for Panthers games and concerts, with options like general parking, club, garage, and VIP parking2. For those who don't drive, rideshare options are also available2. In the arena, you'll find a variety of food and drink options that cater to different preferences4.
To sum it up, my experience at the FLA Live Arena was filled with comfort, convenience, and excitement. Whether you are a sports enthusiast or a concert goer, it's definitely a venue worth visiting.
Entrance Guide
Accessibility Entry
At FLA Live Arena, they prioritize making the venue accessible for all guests. I found that they provide dedicated entrances with ramps and elevators for those who require accessibility accommodations. Additionally, there is staff available at the entrances to assist with any accessibility needs or questions you might have.
General Entry
For general entry, there are several gates available to enter the FLA Live Arena. When I arrived, I noticed that the queues were well-managed, ensuring a smooth entry process. If you're unsure about which gate to use, there are signs and staff on-site to direct you. Remember that security checks will be performed at each entry point, so keep that in mind and be prepared to show your ticket and have bags inspected.
VIP Entry
If you're fortunate enough to have VIP tickets, you'll have access to a separate VIP entrance at the FLA Live Arena. This entrance offers a quicker, more exclusive entry experience for VIP guests. When I visited, the staff were friendly and attentive, ensuring that my VIP entry experience was enjoyable and efficient. Be sure to have your VIP tickets and identification ready when entering through this exclusive entrance.
Gate Information
Gate Opening Hours
I must mention that for most events at FLA Live Arena, the gates open 60 minutes before the scheduled start time. It's essential to arrive early so you can comfortably navigate the security checks and find your seat.
Security Measures at Gates
At the FLA Live Arena, they take security very seriously. When you arrive at the arena, be prepared to undergo a brief security screening. This includes:
Metal detectors: Everyone entering the facility will have to pass through metal detectors, which helps ensure a safe environment for everyone inside.
Bag checks: Bags and purses are subject to search; keep in mind that oversized bags or backpacks may not be allowed inside the arena. Carry only essentials and limit the size of your bag to avoid issues.
Prohibited items: The arena has a list of prohibited items that they do not allow inside the venue. These include: weapons, outside food and drinks, and more. Check their website for the complete list and plan accordingly.
Remember, being cooperative and friendly with the security staff can speed up the process, thus allowing you to enjoy the event even sooner!
Facility Amenities
Food and Beverage
I love grabbing a bite to eat and a refreshing drink at the FLA Live Arena while enjoying my favorite events. They have a variety of options available for fans, from classic stadium snacks like hot dogs and popcorn to more gourmet options at their in-house restaurants and bars.
Restroom Locations
Finding a restroom at FLA Live Arena is easy and convenient. There are multiple restrooms located throughout the arena, so I never have to worry about missing a moment of the action. Plus, they're well-maintained and clean, making the overall experience even more enjoyable.
First Aid Stations
In case of emergencies or if I need medical assistance while at an event, the FLA Live Arena has First Aid Stations staffed with trained professionals ready to help. It's reassuring to know that my safety is a top priority at the arena.
Ticket Information
Where to Purchase Tickets
I recommend you buy tickets for events at the FLA Live Arena through their official ticketing partner, SeatGeek. You can find all available event tickets online at SeatGeek.com. For FLA Live Arena concerts happening in August 2023 and later, tickets will be available only on SeatGeek.com.
Mobile Ticketing Guide
When I attend events at the FLA Live Arena, I use mobile tickets because they are convenient and secure. To access your mobile tickets, you'll need to download the SeatGeek app on your smartphone. Once you have the app, you can sign in to your account and locate your event tickets under "My Tickets."
To make your entry to the venue smooth, I suggest you have your mobile ticket ready before reaching the gate:
Make sure your phone is charged
Turn up the screen brightness
Save tickets in your mobile wallet (Apple Wallet or Google Pay) for quick access
Have a backup plan, like a screenshot of the ticket barcode or a printout, just in case
Remember, FLA Live Arena only accepts mobile tickets from the SeatGeek app, so it's essential to have everything prepared before you arrive.
Public Transportation Access
When I want to get to the FLA Live Arena using public transportation, there's a convenient option for me to consider. The 595 Express Bus provides service from the FLA Live Arena park & ride in Sunrise and the Westgate Square park & ride. This service makes it easy for me to reach the arena without worrying about driving or parking.
Additionally, I can explore other public transit options near the FLA Live Arena during my visit. I might find buses and shuttles servicing the area for major events, which can be a great alternative to driving.
To make my journey even more seamless, I always check the schedule and route information before heading to the arena. This way, I can plan my trip more efficiently and avoid any last-minute surprises.
Parking Guide
Parking Space Availability
I've found that parking space availability at FLA Live Arena varies based on the type of event or Florida Panthers ticket package owned. For full-season ticket holders, parking is usually free, while half-season plan holders can expect a $5 pre-paid fee, and mini-plan ticket holders face a $10 pre-paid fee. For single-game or day-of-event ticket holders, parking costs about $20, although this may vary depending on the event. It's a good idea to check out third-party parking lots near FLA Live Arena as well, as they may offer more space options and sometimes provide advance booking.
Disabled Parking
FLA Live arena is committed to providing accessible parking options for guests with disabilities. While specifics regarding the number and location of handicap spaces might not be listed in article sources, my experience suggests that there are usually designated areas for accessible parking. These spaces are typically located in close proximity to the arena's entrance to ensure guests can easily access the facility without having to traverse long distances. Double-check the event-specific parking guidelines prior to attending to confirm these accommodations are available upon your arrival at FLA Live Arena.
Rules and Regulations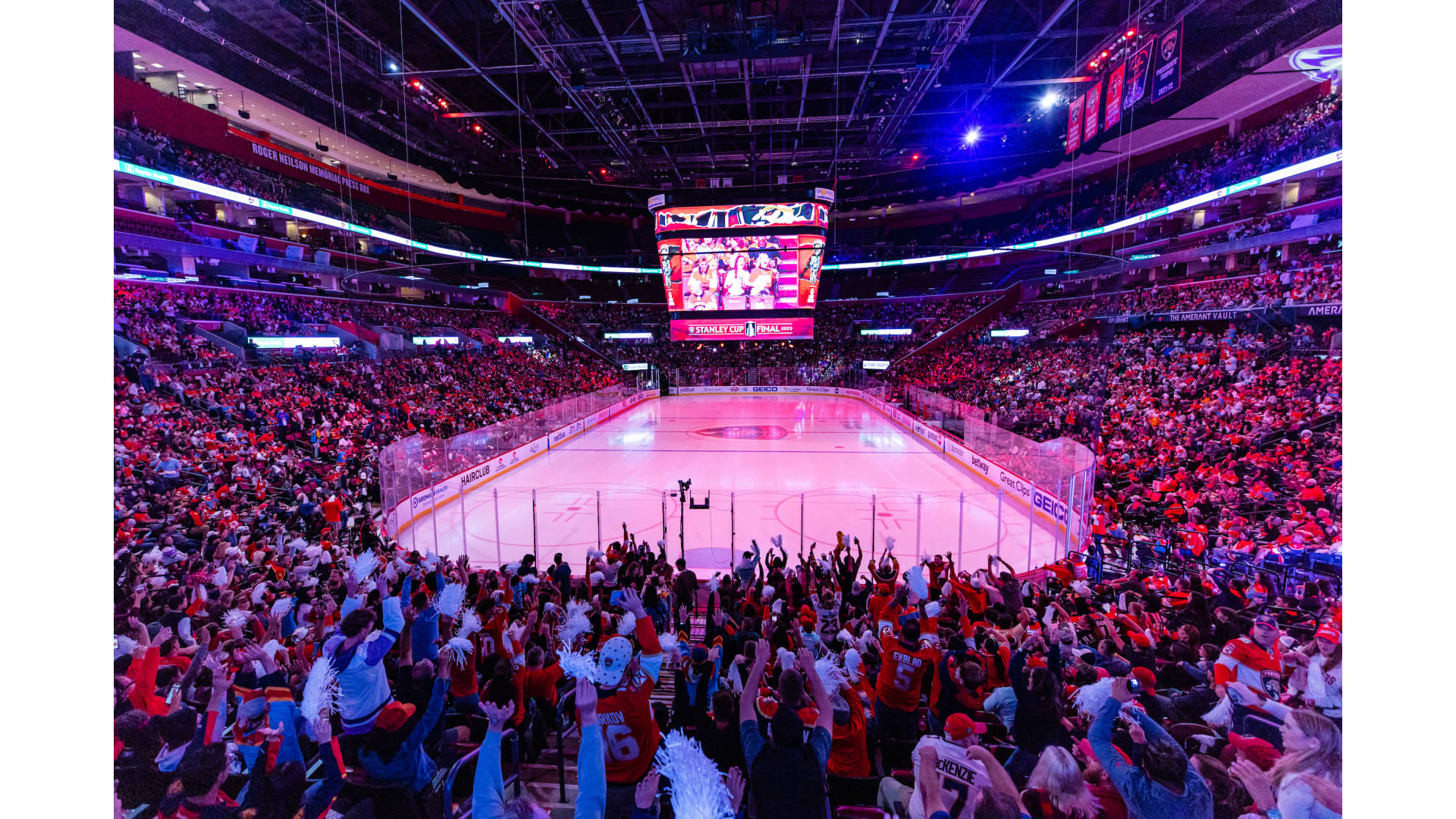 As I step into the FLA Live Arena, I always make sure to follow their entry policies. For various events like Florida Panthers games, concerts, and other performances, they may differ slightly, so it's a good idea to check the individual event page or call 954-835-7000 for up-to-date information. Some general items prohibited at the arena include:
Weapons, including firearms and knives
Outside food and beverages
Large bags and backpacks
Umbrellas
Professional cameras or video recording equipment
Now, when it comes to protecting myself and others from COVID-19, I've found that there are safety guidelines in place at the FLA Live Arena. By adhering to their health and safety policies and following posted instructions, I reduce the risk of exposure to the virus. It's important to remember, though, that COVID-19 is highly contagious and being in public places with other people always carries some level of risk.
As a responsible attendee, I also respect the rules regarding alcoholic beverages at the arena. They have a policy in place that prohibits the possession or consumption of alcoholic beverages by anyone under the age of 21. Additionally, guests are only allowed to purchase and carry a maximum of two alcoholic drinks at a time.
Lastly, I pay close attention to the accessible seating provided for guests with disabilities. The FLA Live Arena offers accessible seating for those who require it, making sure that it's comfortable and convenient for them to enjoy their favorite events. With these rules and regulations in mind, I can focus on having a great time at the FLA Live Arena and ensuring a safe experience for everyone involved.
Contact Information
As a fan looking to attend an event at the FLA Live Arena, I found it important to have the contact information handy just in case I needed assistance. The arena's staff is friendly and always available to help with any questions or concerns.
My go-to source for any details about the arena is their official website. It has comprehensive information about upcoming events, parking, directions, and guidelines related to the arena. I also found their 'A-Z Guide' extremely useful for discovering everything I need to know about the facility from A to Z.
When I needed to get in touch with someone from the arena, their Contact Us page came in handy. They have a user-friendly form where you can submit a request for specific information. They typically respond within a few business days.
Additionally, connecting with the arena on social media has been an excellent way for me to stay updated on the latest events or announcements. Just follow their official accounts on Facebook, Twitter, and Instagram.
Lastly, it's good to know that FLA Live Arena has a dedicated pedestrian entrance accessible via Gate 6, which leads to the stairs in front of the arena. This is especially useful since Gate 5 is no longer available for pedestrians.
Remember to be mindful of the guidelines and safety policies while visiting the FLA Live Arena. I hope you enjoy the events as much as I always do!