Nestled in the heart of Miami's Little Havana, LoanDepot Park is an iconic and modern stadium that serves as the home for the Major League Baseball's Miami Marlins.
Opening its doors in 2012, the state-of-the-art retractable roof ballpark offers an unparalleled entertainment experience beyond baseball.
As part of South Florida's vibrant culture, it also hosts various local and international events, making it a premier destination for both sports enthusiasts and those who appreciate diverse entertainment options.
LoanDepot Park, which was initially known as Marlins Park until 2021, not only impresses visitors with its innovative design but also with the multitude of amenities within the vicinity.
With a clear bag policy and ample parking space, guests can enjoy a seamless visit, whether they are catching a Marlins game or attending other events.
To enhance the experience further, the MLB Ballpark app serves as an excellent mobile companion for visitors, providing essential information about LoanDepot Park's events and services.
Overall, LoanDepot Park is an exceptional venue that celebrates the spirit of Miami and Major League Baseball.
Its stunning architecture and state-of-the-art facilities create an unforgettable atmosphere for fans and visitors alike, making it the perfect setting to create lasting memories in the heart of South Florida.
History of LoanDepot Park
Construction and Opening
LoanDepot Park, officially stylized as loanDepot park, is a retractable roof stadium located in Miami, Florida.
It serves as the home of Major League Baseball's Miami Marlins. The stadium is situated on a 17-acre site that was once the location of the former Miami Orange Bowl in Little Havana, about 2 miles from Downtown Miami.
Construction of LoanDepot Park was completed in March 2012, just in time for the 2012 baseball season.
The stadium was initially known as Marlins Park until 2021 when it was renamed LoanDepot Park.
This name change came about after the Miami Marlins signed a naming rights deal with LoanDepot, a California-based mortgage lender.
The park has a seating capacity of 37,446, making it an ideal venue for both baseball games and other world-class special events.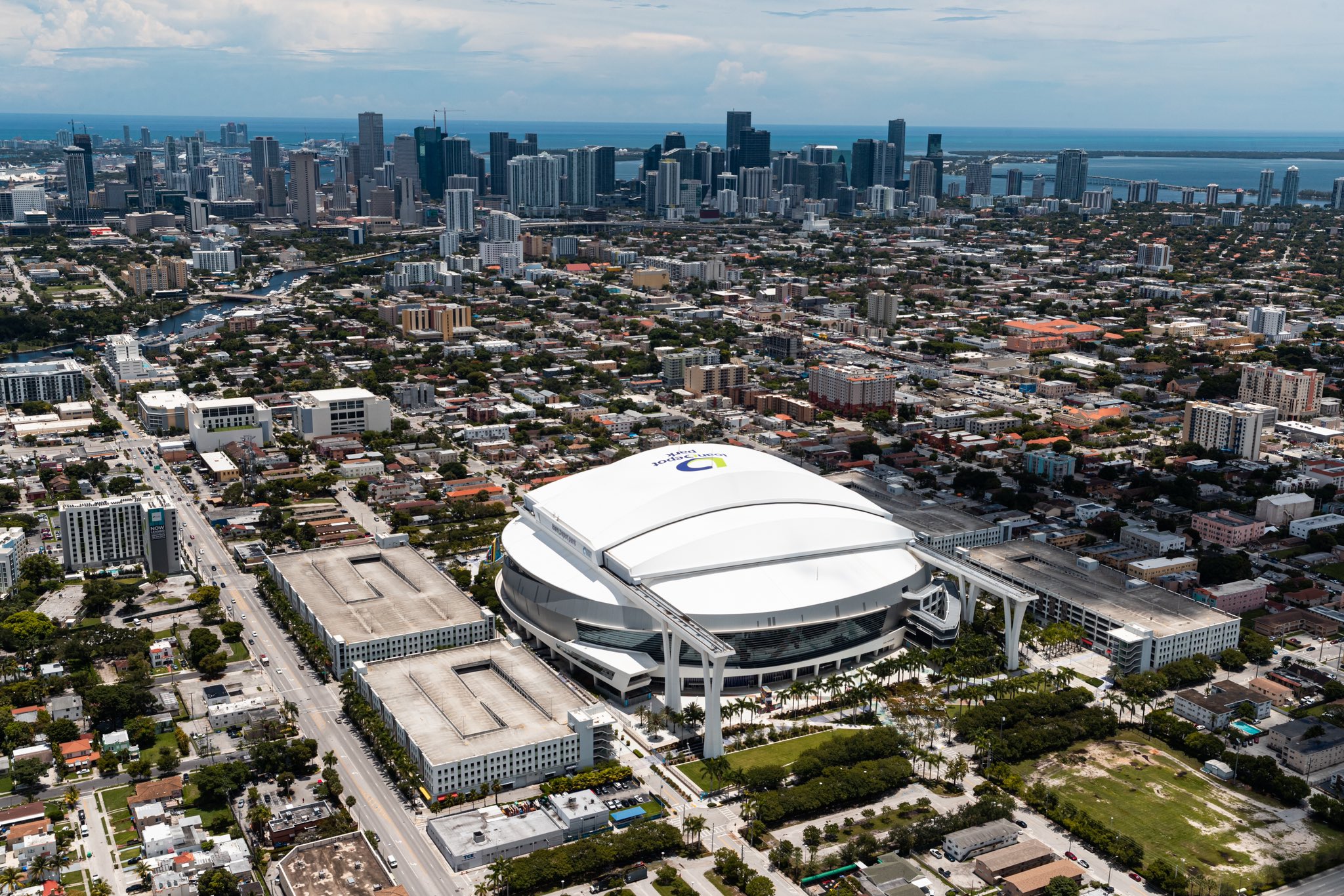 Notable Events
Throughout its relatively short history, LoanDepot Park has already seen some memorable events. Some of these noteworthy occasions include:
Hosting the 2017 Major League Baseball All-Star Game, featuring the best players from both the American League and National League.
Serving as a venue for the World Baseball Classic in 2013, showcasing talented baseball players from around the globe.
In 2019, the stadium hosted a friendly international soccer match between Venezuela and Ecuador, showcasing the versatility of the venue for different types of sporting events.
LoanDepot Park continues to solidify its reputation as a premier destination for world-class events in Miami, providing a modern and comfortable home for America's pastime, as well as other special events that the city hosts.
Features and Amenities
Seating and Capacity
LoanDepot Park offers a variety of seating options, allowing fans to enjoy Miami Marlins games from various vantage points.
The stadium's modern design creates a comfortable and visually appealing environment for spectators.
While the stadium's total capacity has not been specified, it provides diverse seating choices such as standard ballpark seating, VIP suites, and party zones.
Dining Options
The culinary experience at LoanDepot Park caters to a wide range of tastes and preferences.
Fans can indulge in delicious ballpark bites, including hot dogs, hamburgers, nachos, and soft pretzels. Additionally, there are healthier options available, featuring salads and wraps for more health-conscious patrons.
With a variety of food stands and concession options throughout the stadium, no fan will be left hungry while enjoying a Marlins game.
Accessibility Features
LoanDepot Park prioritizes accessibility to ensure that all guests can comfortably experience Miami Marlins games and events. Guests who require accommodations and special services can contact Guest Experience at 305-480-1300 or text 305-480-4999, or locate a Guest Experience Team Member throughout the ballpark.
Accessible parking is also provided to accommodate guests with disabilities. By offering these services, LoanDepot Park ensures an enjoyable and inclusive experience for all attendees.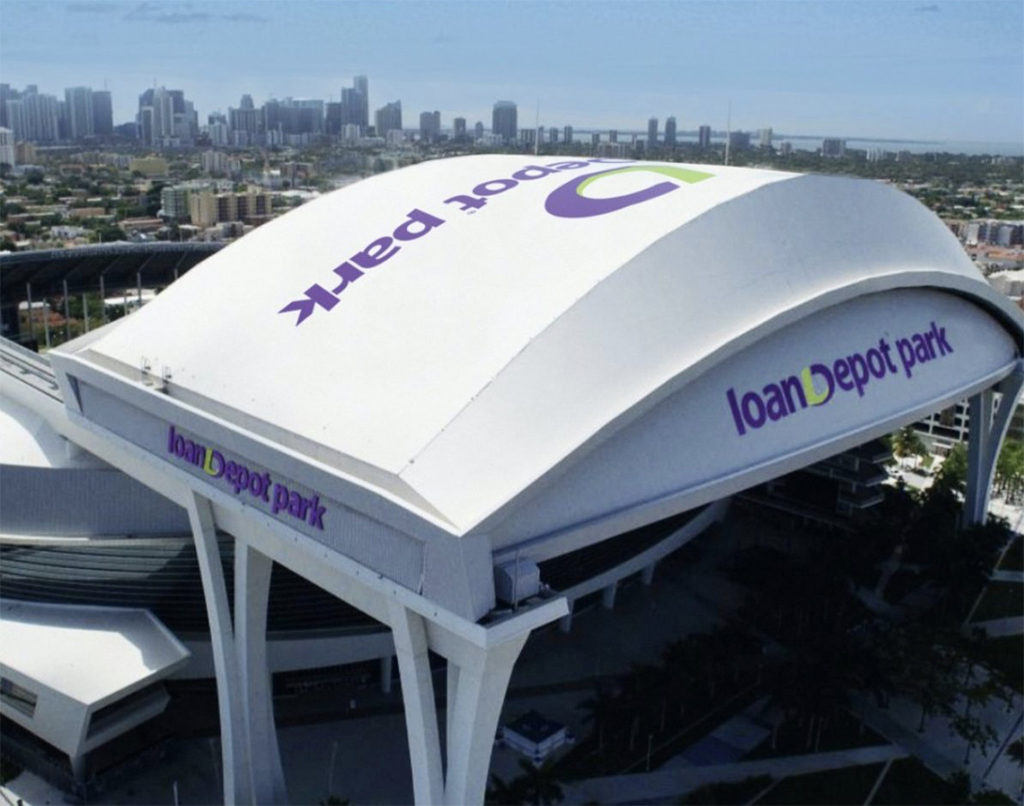 The Miami Marlins
The Miami Marlins are a professional baseball team based in Miami, Florida.
They play in the National League East division and their home stadium is LoanDepot Park (officially stylized as loanDepot park).
Team History
The Marlins were established as an expansion team in 1993 and have experienced varying degrees of success throughout their short history.
They have won the World Series twice, in 1997 and 2003, both times as a wild card team.
Originally known as the Florida Marlins, they rebranded to the Miami Marlins in 2012, coinciding with the opening of their new stadium, LoanDepot Park.
The Marlins are known for their team colors, which include Miami blue, Caliente red, midnight black, and white silver.
Key Players
Throughout their history, the Miami Marlins have had several notable players who have made significant contributions to the team's success. Some key players include:
Jeff Conine: Known as "Mr. Marlin," Conine was a member of both World Series-winning teams and was named World Series MVP in 1997.
Gary Sheffield: A powerful hitter who played for the Marlins from 1993–1998, Sheffield contributed significantly to the team's 1997 World Series win.
Hanley Ramirez: A former Rookie of the Year (2006) and three-time All-Star, Ramirez played shortstop for the Marlins from 2006–2012.
Giancarlo Stanton: One of the premier power hitters in the game, Stanton played for the Marlins from 2010–2017 and won the National League MVP award in 2017.
José Fernández: A talented young pitcher who tragically passed away in 2016, Fernández was a two-time All-Star and the National League Rookie of the Year in 2013.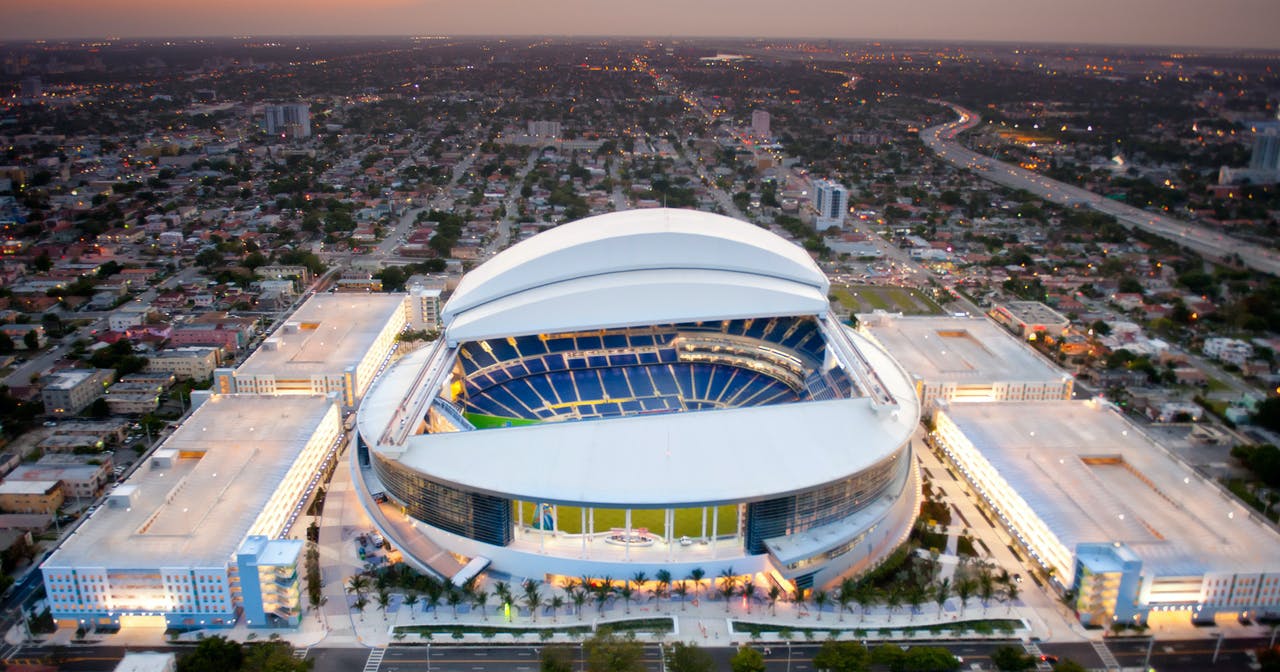 Getting There
Parking and Public Transportation
LoanDepot Park is located at 501 Marlins Way (NW 16th Avenue), Miami, Florida 33125. It is less than two miles from downtown Miami and easily accessible by car.
If you're driving from the Northeast (Ft Lauderdale/North Miami), take I-95 South to State Road 836 and exit at 12th Avenue (westbound) or 17th Avenue (eastbound).
For those who prefer public transportation, LoanDepot Park is served by two Miami-Dade Metrorail stops within a mile of the ballpark: Culmer and Civic Center stations. Additionally, the Tri-Rail Connection is available via the Historic Overtown/Lyric Theatre Station.
You can also use any of the eight Metrobus routes or the City of Miami Trolley Route. To better plan your public transportation journey, you may refer to:
Entrances and Exits
LoanDepot Park has multiple entrances and exits for your convenience.
Be sure to check the specific entrance instructions on your ticket or consult the official website for more information about directions and accessibility options for your visit.
James is a big time NBA Golden State follower, who makes sure to catch games when he's in the area. He likes to follow International Soccer, with an interest in small town soccer club, Blackburn Rovers located in the North on the UK.