Are you interested in finding out the best available parking near FTX Arena in Miami? Same as many drivers, you, too, would probably want to know the rates and payment methods. The visitors of FTX Arena prefer online reservation options more than checking for available parking spots when arriving.
If you want to receive proper information on some of the best parking lots, this article will be of great help to you. Here, you will discover the most affordable parking options near the breathtaking FTX Arena, with detailed and precise instructions that can make your journey more enjoyable.
We can help you have the most amazing visit and create lasting memories.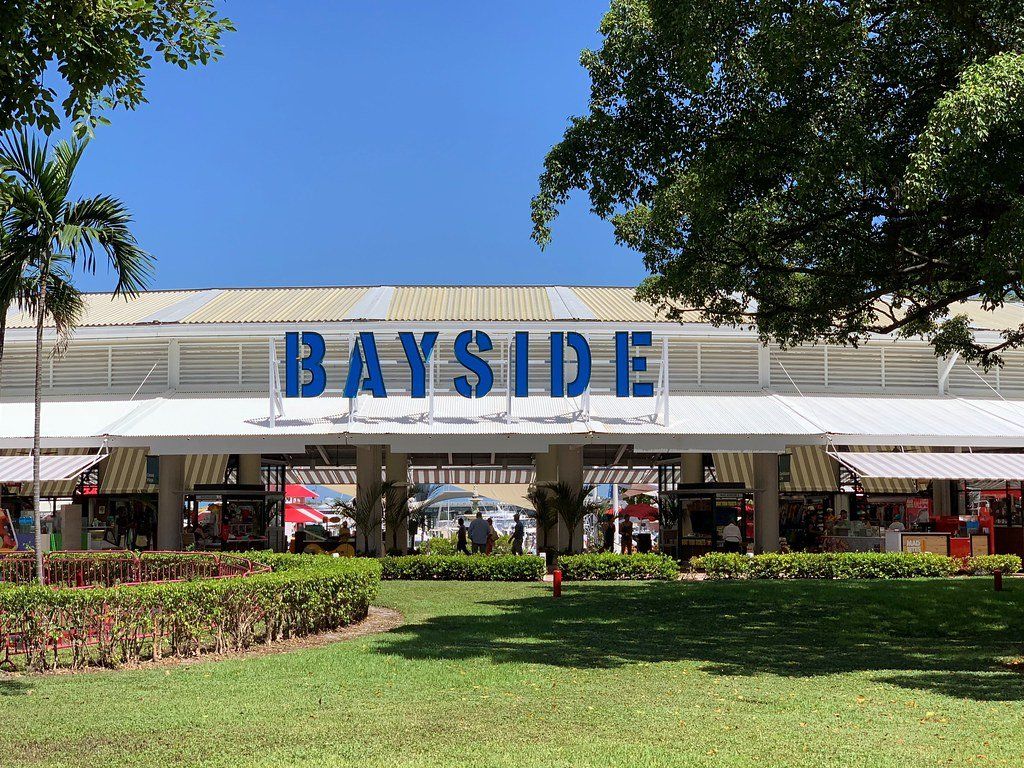 This garage is attractive for the visitors of the FTX Arena since it is located 0.3 from there, and the average estimated walking distance is six minutes.
There are a lot of interesting places to visit near the garage, for example, the Roly's Bistro, the Bayside Marketplace, the Build-a-Bear workshop, and the historical monument "Torch of friendship."
This facility has a great review history because of its high-quality services. It is open 24/7 and has 1100 available parking spots accessible to drivers, but prices vary depending on the lot's location.
There are numerous financial advantages to using this facility because it offers different payment rates, including monthly parking plans. The booking options and payment methods this parking garage offers are:
Cash
Card
Contactless cards
Additional information
| | |
| --- | --- |
| Location | Bayside Marketplace Parking |
| Rates | $7.39 for 2 hours and up depending on the location of the parking spot |
| Reservations | (786) 980-1284 |
This parking lot is located only 0.5 miles away from the FTX Arena and within walking distance of 7-10 minutes. It is also very close to the Arsht Center Knight Concert Hall and many other important landmark buildings.
The lot has 200 available parking spots, including disabled person spots. Its services are characterized by high quality, making it accessible to any driver.
This lot is open every day of the week, and its prices are affordable for the public, making it very attractive for drivers.
Compared to the other parking lots, it is a much cheaper option, and its impeccable services make the offer a bargain. Its offers also include different payment methods, including cash and card payments and the possibility to reserve a parking spot online.
Additional information
Location
127 NE 11th St Parking
Rates
2 hours – $10
8 hours – $15
12 hours – $20
24 hours – $30
Reservations
+1 305-803-3369
The Miami Parking Authority's College Station Garage is located near FTX Arena in Miami, around 0.4 miles away from the arena and about five minutes of walking distance on average.
It is a very attractive parking option because there are a lot of exciting places to visit nearby, such as the Marshalls department store, Walgreens, Van Gogh Art Museum, and many others.
This parking facility has 1100 parking spots available, including disabled person spots. It offers many unique and innovative services like electric car charging, which is not usually available at all parking facilities.
This parking garage offers its customers a blend of high-quality services and affordable prices. The most affordable option is the monthly parking plan because it costs only 4.6$ a day on average. This facility has got great reviews and many satisfied clients.
Additional information
Location
College Station Garage
Rates
4 hours – $10
24 hours – $15
Additional day – $15 (maximum stay 3 days)
Monthly parking plan – $140
Reservations
+1 305-373-6789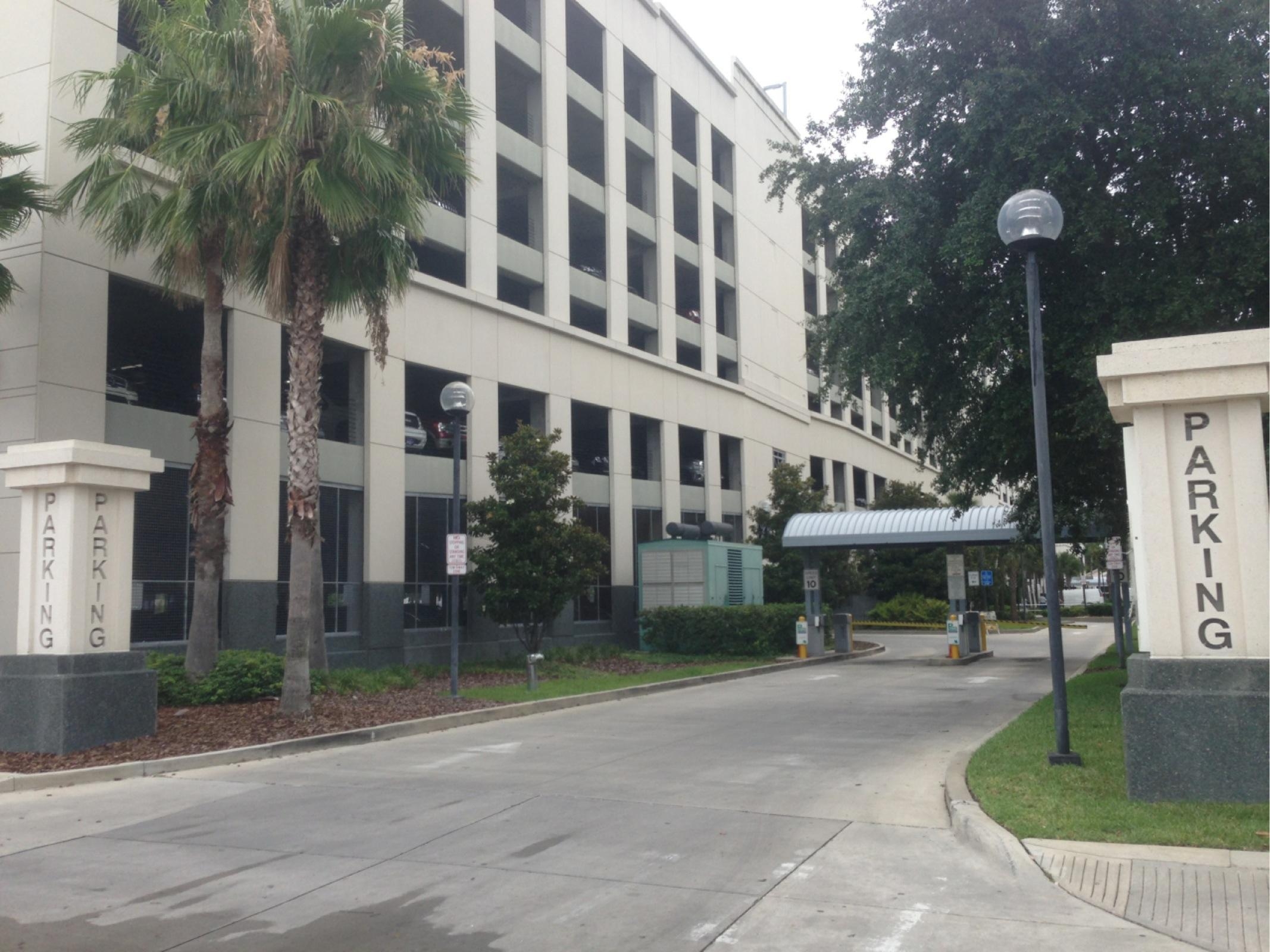 This parking facility is located in one of the most frequented areas in Miami. The distance between the facility and the marvelous FTX Arena is around 0.9 miles, and the estimated average walking time is six minutes.
There are many tourist attractions and landmark buildings close to the parking facility, such as the YOTEL Miami hotel, the Freedom Tower at Miami Dade College, the Bayside Marketplace, and the Main Library.
It has 820 available parking spots, including spots for disabled people. This facility works every day of the week, 24 hours a day, and is easily accessible to users.
The parking lot is very beneficial to visitors because of the different payment methods. It's also one of the few places that own an electric car charger by tending to the needs of electric car drivers.
There are differences in the rates charged compared to other lots depending on their locations. The facility is highly regarded in online reviews, with drivers praising its quality, safety, and the high number of available spots.
Additional information
Location
Courthouse Garage
Rates
4 hours – $10
24 hours – $15
Additional day – $15
Monthly – $140
Reservations
+1 305-373-6789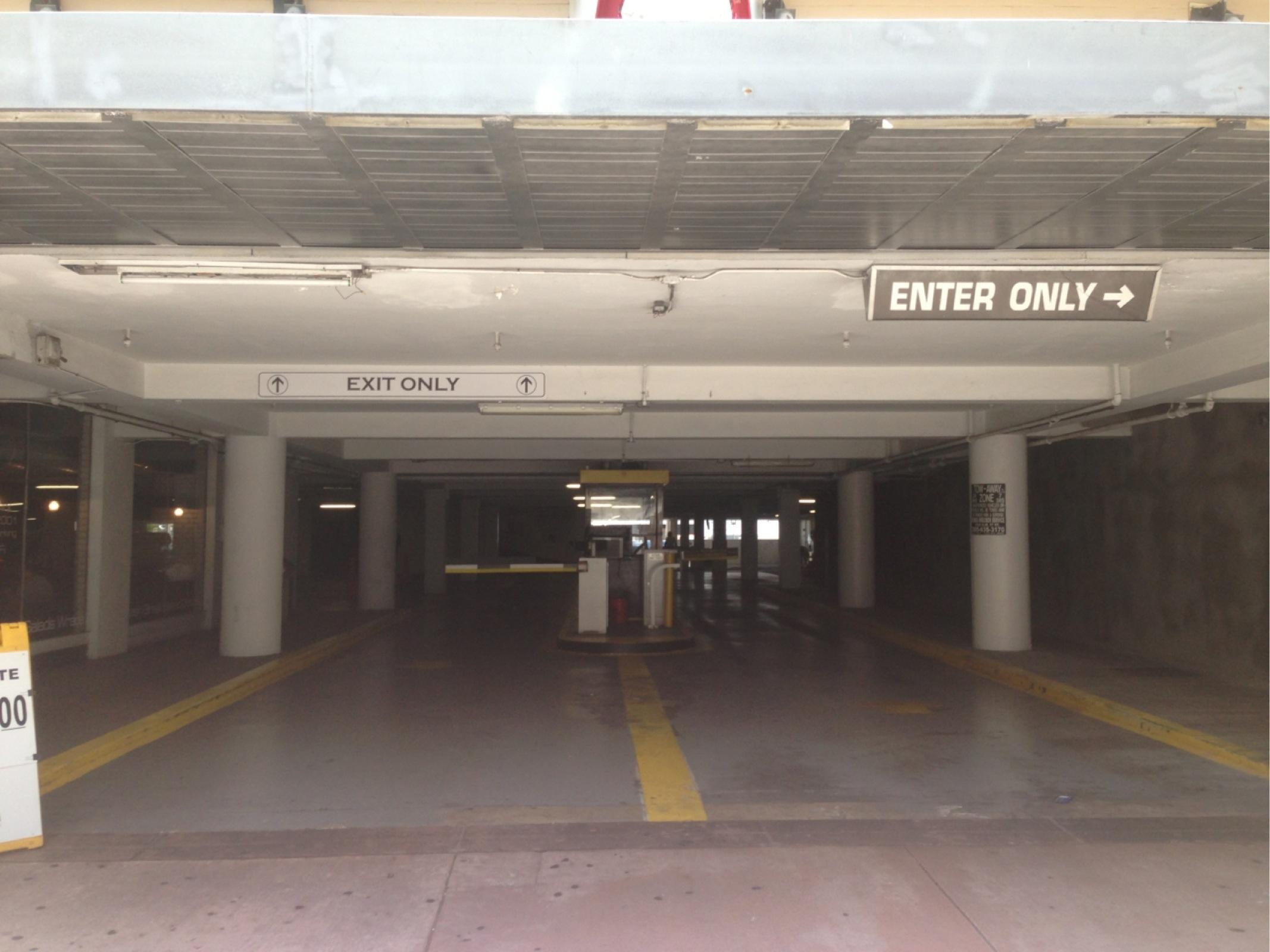 This parking facility is located near some of the most attractive places in Miami, including the FTX Arena. The garage is near downtown Miami, close to Bayfront Park. The famous gourmet restaurant, Alloy Bistro Gourmet, is very close, and you can see the glorious Miami Tower from the facility.
The garage provides extraordinary parking services at very decent prices. It is open 24 hours a day, seven days a week. It offers a lot of free space and available parking spots.
There is a possibility for using different payment methods because, alongside the traditional cash and credit card payments, the facility allows contactless card payments. It is possible to reserve a parking spot online, but also there is a drive-in option.
The reviews for this facility are positive, and it has many satisfied and loyal customers.
Additional information
Location
225 SE 2nd St
Rates
Every 30 minutes – $7
24 hours – $42
Reservations
(305) 613-6485