Atlanta Falcons fans are always excited to attend games and cheer on their favorite team. With so many ticket options available, it can be overwhelming to decide where to purchase the best seats. In this article, we'll cover the top places to buy Atlanta Falcons tickets, ensuring that you get the best value and have the ultimate game day experience.
The official source for Atlanta Falcons tickets is their website, atlantafalcons.com. Here, fans can become Season Ticket Members, explore world-class Clubs and Suites, and purchase Group Tickets for special events. Additionally, Ticketmaster offers tickets to individual games, including their NFL Schedule for the 2023 season.
For those looking to secure tickets through a reputable secondary market, SeatGeek and StubHub are reliable options. Both platforms offer a variety of seating options at different price points, providing fans with an easy and secure way to purchase tickets for upcoming games. So gear up, grab your tickets, and get ready to cheer on the Atlanta Falcons!
Stadium Box Offices
Mercedes-Benz Stadium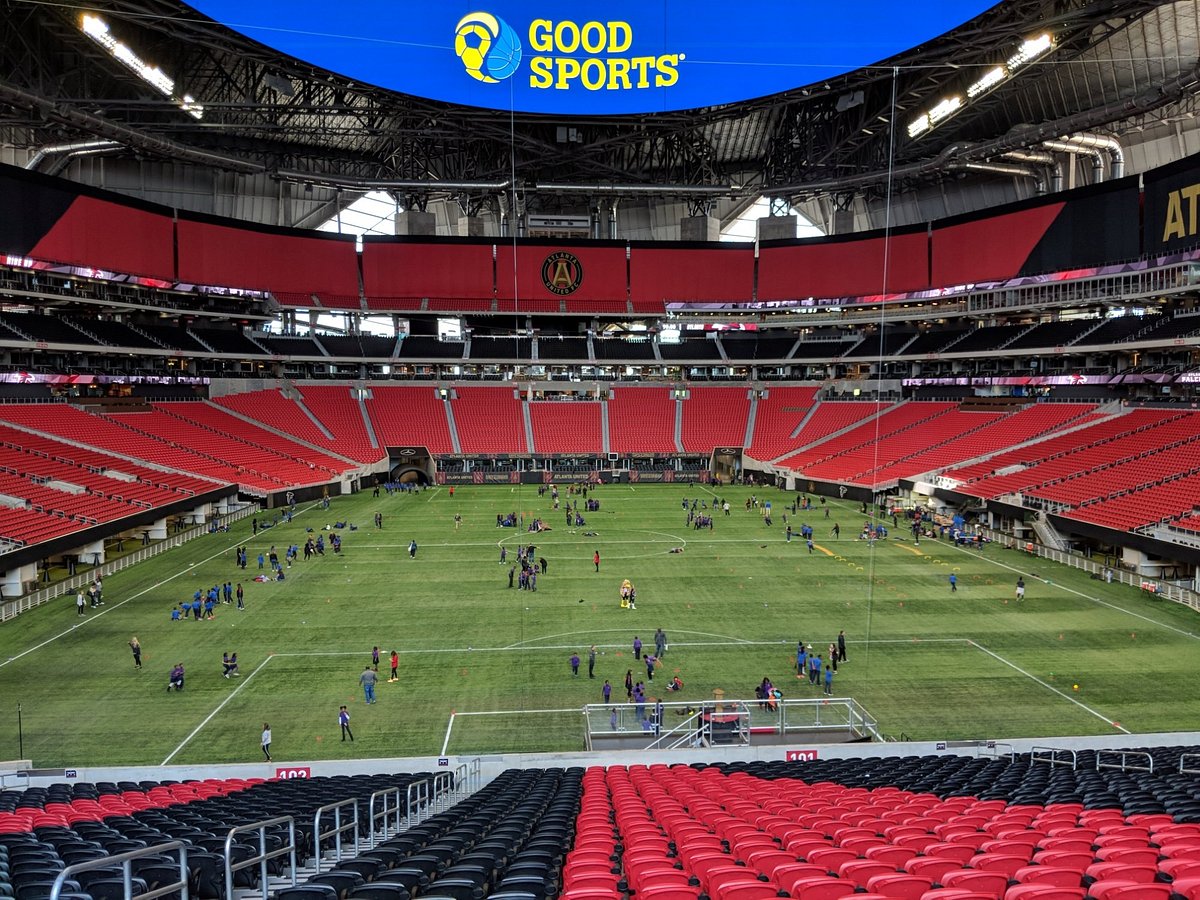 The Mercedes-Benz Stadium is the official home of the Atlanta Falcons. For fans looking to purchase tickets directly, the stadium's box office is a reliable option. Located near Gate 1 off Northside Drive, the box office helps ensure a hassle-free ticket-buying experience for Falcons games and other events.
It is important to note that for Atlanta Falcons and Atlanta United events, children less than 33 inches tall can enter Mercedes-Benz Stadium for free as long as they sit on a parent or guardian's lap. This policy helps provide a family-friendly atmosphere for attendees.
Georgia Dome
The Georgia Dome was the former home of the Atlanta Falcons before the team moved to the Mercedes-Benz Stadium. This iconic stadium, which no longer hosts the team's games, was once a popular spot for fans looking to purchase tickets as well.
For current ticket options and availability, it is highly recommended that Falcons fans visit the Mercedes-Benz Stadium box office or explore other official ticket sources.
Atlanta Falcons Official Website
The Atlanta Falcons official website (atlantafalcons.com) is a reliable and convenient place to purchase tickets for their games. The website offers different types of tickets depending on your preferences, such as season tickets and single-game tickets.
Season Tickets
Season tickets are perfect for die-hard fans who want to attend every home game. By purchasing season tickets, members can secure the best seats and enjoy all-inclusive club access for Falcons games as well as numerous year-round experiences. Season ticket members also receive complimentary amenities, providing added value and entertainment.
Single Game Tickets
For fans who prefer attending specific games or cannot commit to a full season, single-game tickets are an excellent option. The Atlanta Falcons official website frequently updates the ticket availability for each game, so fans can easily choose their preferred game and seating arrangements. This flexibility allows fans to plan their game day experience tailored to their individual preferences.
In conclusion, the Atlanta Falcons official website is a one-stop-shop for purchasing both season and single-game tickets, ensuring that fans can secure their desired seats and experience unforgettable moments throughout the season.
Secondary Market Outlets
StubHub
StubHub is a popular and user-friendly platform to buy Atlanta Falcons tickets. One of the advantages of purchasing tickets through StubHub is their FanProtect Guarantee, which ensures that your tickets will be valid and delivered on time. In addition to this, they offer a variety of filters and sorting options to help you find the best seats based on your preferences.
Convenience: Tickets can be conveniently purchased online or through their mobile app.
Wide selection: StubHub offers a large number of tickets from various sellers.
Reliable: The FanProtect Guarantee offers peace of mind to buyers.
Vivid Seats
Vivid Seats is another great option for purchasing Atlanta Falcons tickets. They also offer a 100% Buyer Guarantee, ensuring your tickets are valid, arriving on time, and a full refund if the event is cancelled. Their website and app are easy to use, and they provide many filters to help you find the perfect ticket.
User-friendly platform: The Vivid Seats website and mobile app are easy to navigate.
Ticket variety: A wide range of tickets are available for users to choose from.
Secure: Vivid Seats guarantees the validity of the tickets and on-time delivery.
SeatGeek
SeatGeek is known for their innovative ticket search engine and user experience. They use a Deal Score system, which rates ticket prices to help you find great deals on Atlanta Falcons tickets. Additionally, SeatGeek provides interactive seating charts, allowing you to find the best seats within your budget.
Unique ticket search: SeatGeek's Deal Score system helps users find good deals.
Interactive seating charts: Users can visualize the view from their seats with the interactive seating charts.
User-friendly: The platform is easy to use and offers a convenient ticket-buying experience.
Group Sales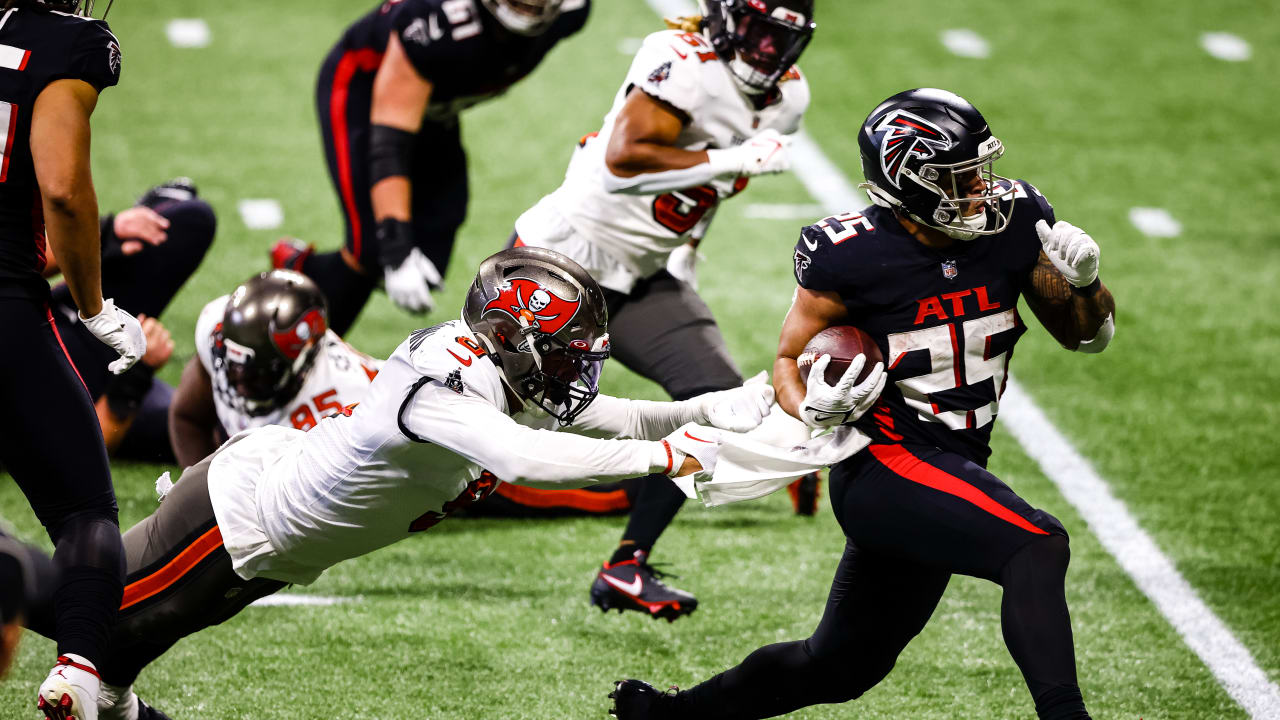 If you're planning to enjoy an Atlanta Falcons game with a group, purchasing tickets through the Group Sales option is a great choice. This option allows you to enjoy the game with friends, family, or colleagues, while also taking advantage of certain benefits and discounts.
When it comes to purchasing group tickets, you can do so by calling a Group Sales representative at (470) 341-4500 (ext. 5). The representative will guide you through the available options and seating areas to ensure your group has an enjoyable experience at the game.
One of the appealing aspects of Group Sales is the once-in-a-lifetime On-Field Experiences. Depending on the group size and package, you may have the opportunity to be on the field for various exciting moments. These experiences can make your group outing at an Atlanta Falcons game even more memorable.
While primary market tickets can be purchased through Ticketmaster, secondary market options are also available. For instance, TicketIQ offers a selection of Atlanta Falcons tickets without any additional fees, along with a Refund Guarantee in case of unforeseen circumstances.
In conclusion, arranging a group outing to an Atlanta Falcons game can be simple and rewarding with the available options and benefits. Whether it's the convenience of group ticket purchasing or the unique on-field experiences, attending a game with friends, family, or colleagues will surely be a memorable event for all.
Premium Seats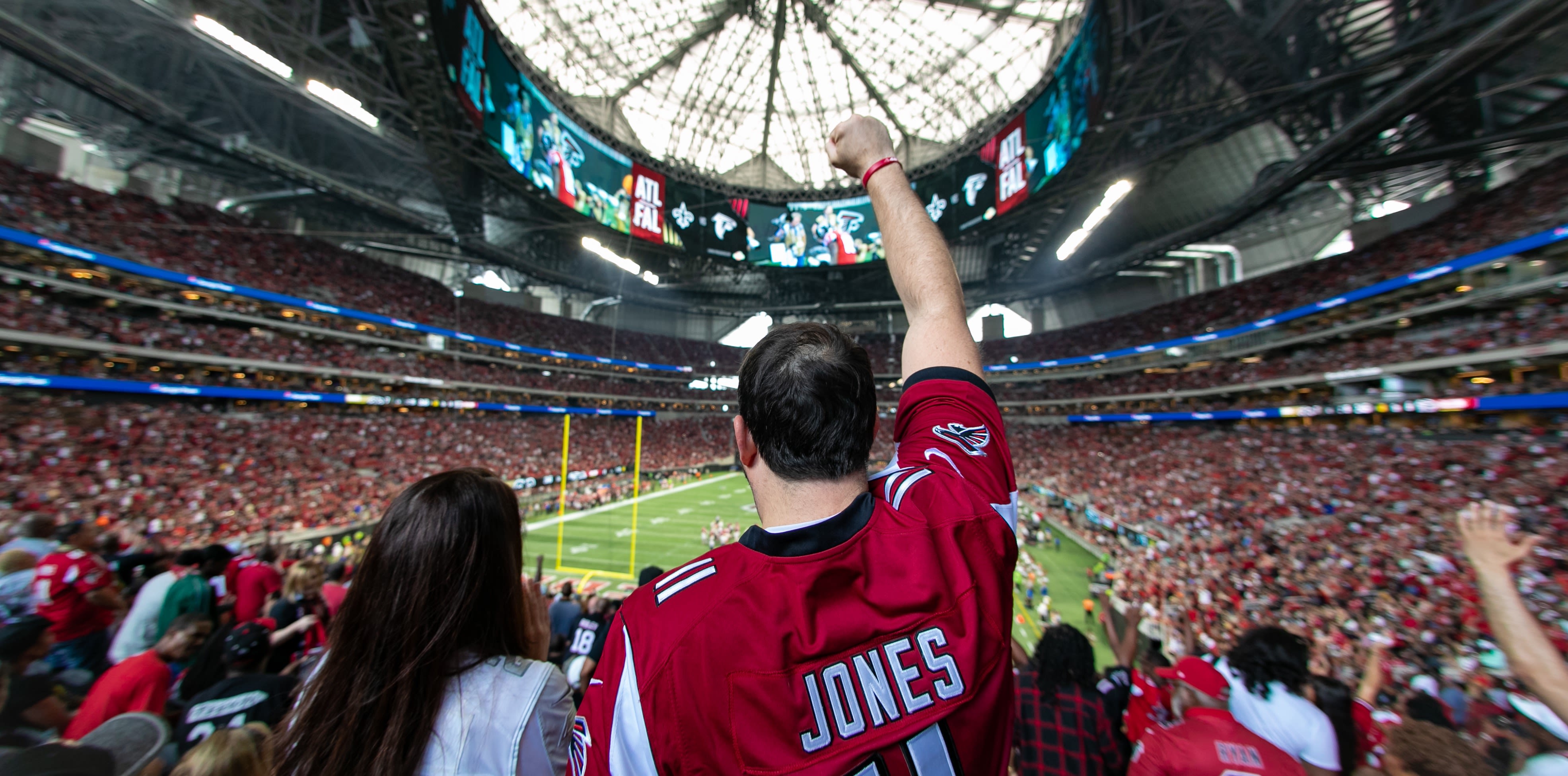 When looking for the best place to buy Atlanta Falcons tickets, premium seats offer a fantastic, luxurious game day experience. One option for securing premium seats is through VIP Packages available at Premium Seats USA. They provide access to top-notch exclusive areas, improving the overall enjoyment and atmosphere of the event. Ordering VIP tickets is as simple as browsing their selection and choosing the perfect package that suits your needs.
Another alternative for purchasing premium seats is on the official Atlanta Falcons website. They offer information on season tickets, club seating, premium options, and world-class clubs and suites for any Atlanta Falcons fan. This source ensures genuine tickets and allows you to become part of the community by offering Season Ticket Member benefits.
For a luxurious game viewing experience, consider exploring Atlanta Falcons Suites and Premium Seating options available on SuiteHop. SuiteHop specializes in high-end accommodations with a knowledgeable team to guide you through the booking process and a variety of choices tailored to your needs. They also provide detailed pricing and event information to help you plan your perfect game day.
In summary, for a friendly and satisfying experience, make sure to check out VIP Packages at Premium Seats USA, official Atlanta Falcons website, and Atlanta Falcons Suites at SuiteHop. These are the top options for enjoying an Atlanta Falcons game in style with premium seating, top-notch amenities, and unforgettable memories.
Promotions and Deals
One great option for finding promotions and deals on Atlanta Falcons tickets is by visiting their official website, atlantafalcons.com. This source often provides exclusive offers for Season Ticket Members, Group Tickets, and more. Becoming a Season Ticket Member can also unlock various benefits, making it worth considering for the most dedicated fans.
Another reliable source for discounted Atlanta Falcons tickets is using promo codes on websites such as Ticketmaster or Gametime. For example, you might find an Atlanta Falcons Promo Code with the word "CHEAP" to save on event tickets. These websites offer a secure online platform, connecting fans with resellers who often have competitively priced tickets available.
When looking for the best promotions and deals, always make sure to compare prices, and consider factors such as seating location, game date, and opponent. It's essential to prioritize trusted websites and avoid unverified sellers to ensure a secure and smooth ticket-buying experience.
To summarize, finding the best promotions and deals on Atlanta Falcons tickets involves exploring official sources, using promo codes, and selecting reputable websites that connect fans with ticket resellers. Keep these tips in mind and enjoy a fantastic game at an excellent value.
Safety Protocols for Buying Tickets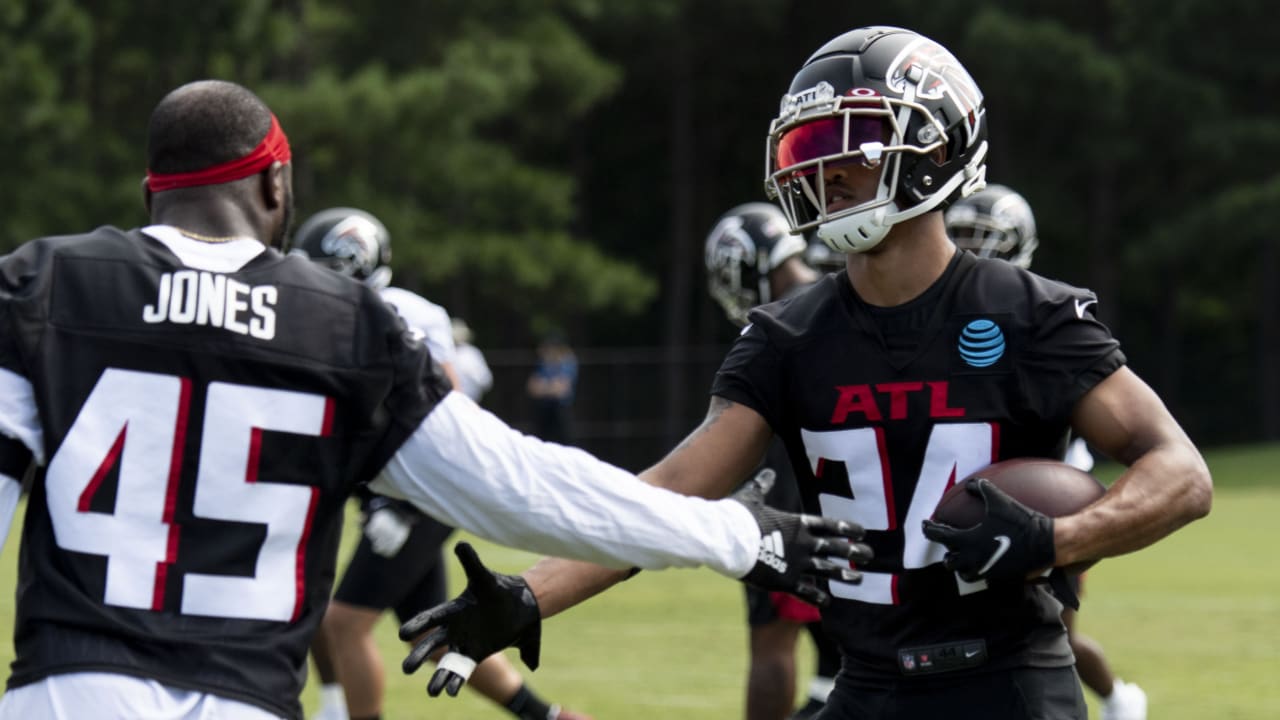 When purchasing Atlanta Falcons tickets, it's essential to follow safety protocols to ensure a smooth and secure transaction. One of the best places to buy tickets is through the official source, Atlanta Falcons' website, or via Ticketmaster. These sources provide primary market face-value tickets and guarantee the legitimacy of your purchase.
When buying tickets from secondary markets, it's crucial to choose a reputable platform like TicketIQ. Opting for such platforms ensures access to fee-free tickets with a refund guarantee. This guarantee assures buyers that if an event is canceled or deemed unfit for fans to attend, they will receive a refund within an agreed-upon timeframe.
Purchasing tickets through reliable channels helps fans avoid the risk of counterfeit tickets. When meeting other fans to buy tickets in person, it's a good idea to choose public places like the Front Porch outdoor fan plaza at the Mercedes-Benz Stadium.
When buying tickets online, make sure the website uses secure payment options and SSL encryption to protect your sensitive information. Keep an eye out for the padlock icon in the browser's address bar or the URL starting with "https://" to indicate a secure connection.
In summary, following these safety protocols will allow fans to have a seamless and secure ticket-buying experience, ensuring they can enjoy an Atlanta Falcons game without worry.
Conclusion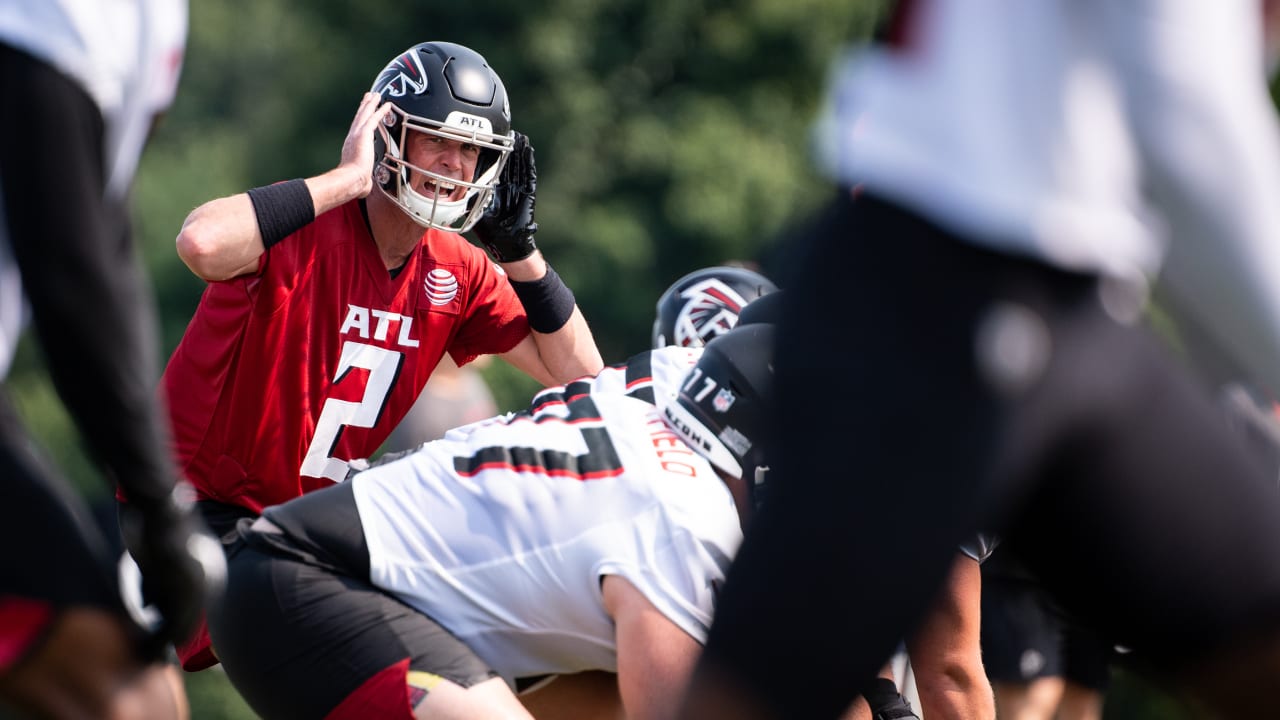 In order to find the best place to buy Atlanta Falcons tickets, it is essential to consider several factors. These include the source of the tickets, the price, and the seating options available at the venue.
For those in search of the official source, the Atlanta Falcons website (atlantafalcons.com) is the go-to option. This platform provides comprehensive information on becoming a Season Ticket Member, the benefits that come with it, and offers access to world-class Clubs and Suites.
Moreover, Ticketmaster emerges as a viable choice for purchasing 2023 NFL tickets. It provides up-to-date information about the schedule, availability, and pricing of tickets for upcoming games.
Another popular platform to explore is SeatGeek. This platform offers a broad selection of tickets for various Falcons games, including 2023 NFL games, at competitive prices and an easy-to-use interface.
An alternative platform to consider is StubHub. With 100% guaranteed tickets through their FanProtect program, StubHub allows individuals to buy and sell their tickets with confidence, and even provides price alerts and views from seats to help buyers find the best match for their budget and preferences.
Finally, TicketIQ offers Fee-Free Atlanta Falcons tickets with a Refund Guarantee, ensuring a secure and trustworthy experience for purchasers.
In summary, while there are several options available to buy Atlanta Falcons tickets, the final choice depends on the requirements and preferences of the individual purchaser. Taking into account factors such as pricing, seating options, and ticket guarantees, potential ticket buyers can find the best fit for their needs by exploring these platforms and comparing what is available.