Soldier Field stands on the Near South Side of Chicago, Illinois. It is the oldest football stadium in the NFL, which opened its door to many visitors in 1924. The stadium is a multi-purpose structure, but it has mainly been the home of the Chicago Bears (football team) since 1971.
Aside from being a fantastic football stadium, it hosts various amazing events, such as soccer games, the Special Olympics, the FIFA World Cup, concerts, etc. But even with all these, you need food if you want to spend time there.
So, whether you came to enjoy the Chicago Bears play or just dragged by a couple of friends, get to know all the food at Soldier Field you can enjoy.
Exploring the Food Choices at Soldier Field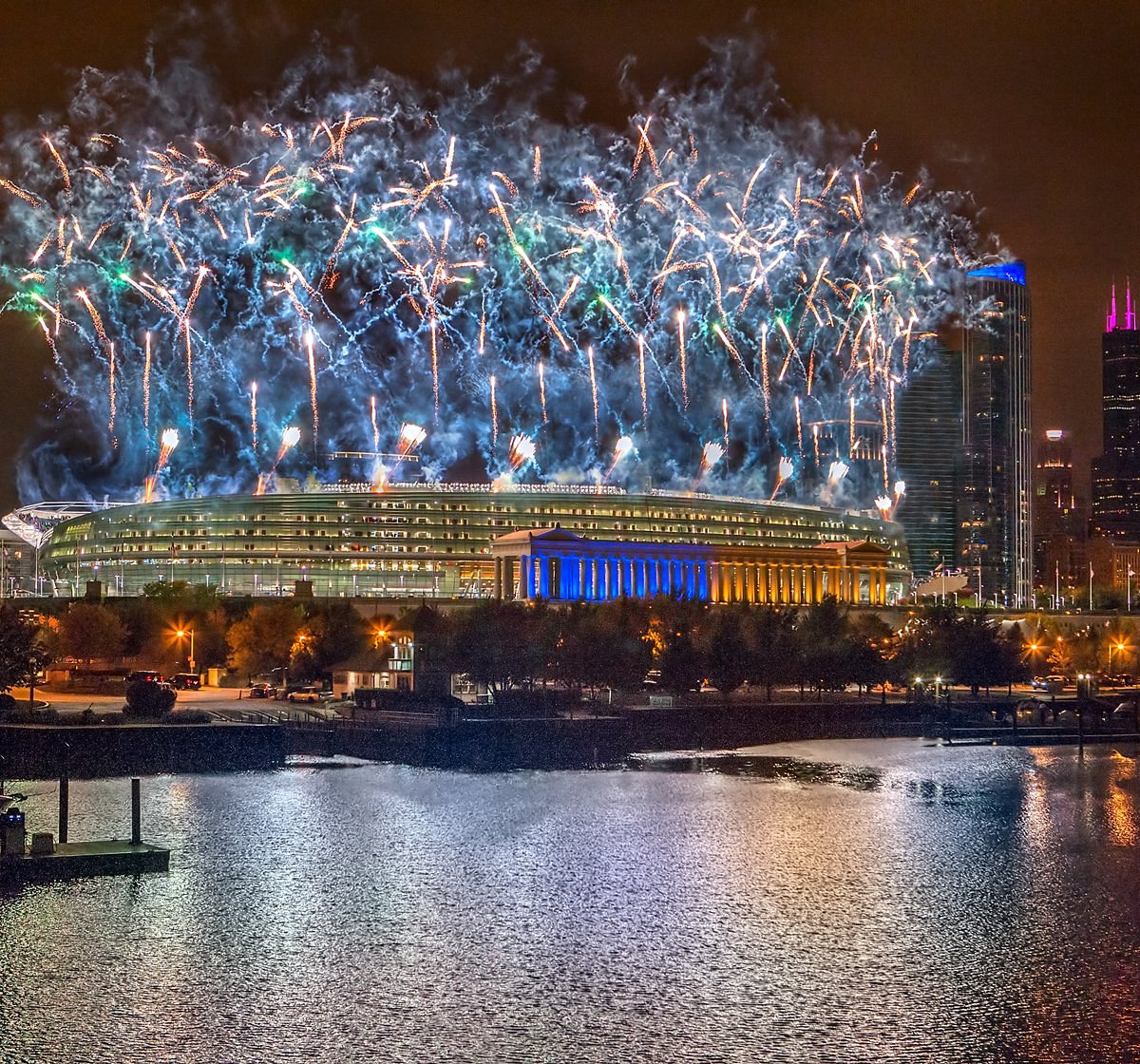 Soldier Field is not lagging behind when it comes to the selection of food. You will find classic stadium food as well as many exquisite dishes. Who would say no to that?
However, searching for good food during the game may not be a good idea because you might miss most of the game. On the other hand, searching for good food while hungry is the absolute worst! We have been there.
So, we did the digging and tasting for you. Next time you visit the Soldier Field, look for the following food items if you want a scrumptious snack between the games.
The Classics of Soldier Field
First, we have the classics. Who could forget the classic stadium hot dog? Not us, and you shouldn't either. So, let's jump into the classics!
Kosher Grill
In section 325, you will find Kosher Grill to satisfy your hunger. You will find delicious hot dogs, pastrami sandwiches, Polish sausages, burgers, and more.
Stadium Food
Soldier Field has concession stands where you can get chicken tenders, pretzels, hot dogs, peanuts, beer, french fries, soda, pizza, burgers, and many other food items.
Wing Baskets
If you are craving chicken wings in the middle of the game, section 302 is the place to go. They serve sweet and even barbecue wings with a side of fries.
The Classic Desserts of Soldier Field
If you have a sweet tooth and want to enjoy a yummy dessert at the Soldier Field, you can try the options below.
Old Fashioned Donuts
Enjoy the Chicago Bears game while munching on some delicious donuts. You will find glazed, plain, chocolate, etc., flavors of donuts in the Dr. Pepper Patio and the Northwest Plaza. You can also grab a hot chocolate or coffee to wash it down.
Stadium Churros
In section 325 of the Northwest Plaza, you can buy some freshly fried sugar-coated churros and pair them with ice cream from the Mini Melts stand.
New Food Experiences at Soldier Field
If you are someone who visits Soldier Field for every game, you must be bored by now with the same food. But have no fear because we have some great new Soldier Field food options that will increase your game-day excitement.
Cafe L'Appetito
Cafe L'Appetito is an Italian Deli shop in section 149 of the Soldier Field. You will find mouth-watering deli meat sandwiches and even some incredible vegan options. You must try the roasted eggplant and red peppers from their veggie selection.
Buona Beef
If you were curious about who was the Bears' official Italian beef and sausage providers, it is this mini street food chain. You will find their carts all over the stadium in sections 110, 114, 334, and 430. Aside from that, you can also buy their Italian beef from the 14 Soldier Field concession stands.
Heartland Hops
Can't find craft beer in the Soldier Field? Well, just check out Heartland Hops in sections 358 and 428.
DMK Burger Bar
DMK Burger Bar has been dominating the burger game at Soldier Field. They are one of Lakeview's most famous burger places that offer a variety of delicious burgers. Moreover, you can enjoy a large selection of craft beers from their menu. Recently, they have added local craft beers like Nectarine IPA, Moody Tongue, and Motor Row Reclamation Lager. You will find them in section 126.
Robinsons Ribs
If you want to enjoy some juicy ribs, pulled pork, and amazing meat sandwiches, you must pay a visit to Robinsons Ribs. Although they are closed in Lincoln Park, their shop is thriving at the stadium in section 122.
Kronos Gyros
Kronos Gyros, as the name says, offers a variety of toppings with your favorite gyro. You can head down to sections 103, 126, and 440 to taste it.
Budlong Chicken
In section 240, you will find a hot and tasty chicken sandwich that will keep you wanting more after the game.
Lightlife Plant-Based Burger
Many Chicago Bears fans find it hard to get a delicious vegan meal at Soldier Field. So, Lightlife Plant-Based Burgers have brought a delightful but vegan version of burgers to the stadium. Their burgers are juicy and completely plant-based. You can also get a side salad with your order, so don't wait and get moving to sections 1410 and 300 North.
Carvery
In section 341, you will find Carvery, which offers premium prime rib and exquisite turkey. You can also enjoy some of the best freshly made sandwiches with premium meats from Tom Elder, the stadium's executive chef.
Conclusion
No game is complete without food, and the NFL stadiums are well-known to have it all. At Soldier Field, you get to enjoy your favorite team's game while munching on some of the best food options that the stadium has to offer. So, next time you visit Soldier Field, just go to the sections mentioned in this article. We promise you won't be disappointed with the food because these are absolutely delicious.