The NFL team Indianapolis Colts' home, Lucas Oil Stadium, is in downtown Indianapolis, Indiana. It is a multi-purpose venue that has hosted soccer games, basketball matches, concerts, and more.
However, the key part of the stadium is its food and drinks on a game day. Many new tasty food items have been introduced to the stadium's menu for Indianapolis Colts fans.
So, if you are wondering about the food at Lucas Oil Stadium, we have a few listed in this article that are the stadium's classics and latest.
The Classic Food Options at Lucas Oil Stadium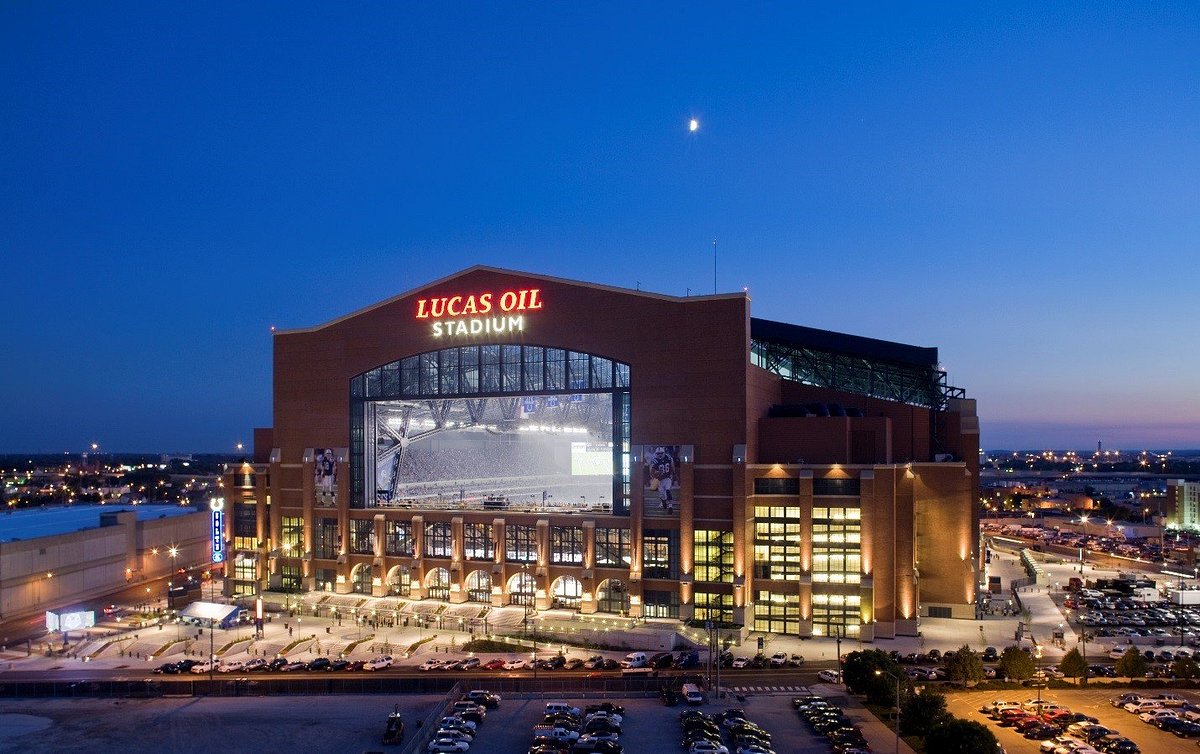 Lucas Oil Stadium has delicious classics that you won't get bored eating. So, let's go through some of the mentionable classic food items that you can enjoy on the next game day.
Savory Items
Let us start the list off with some of the classic savory items offered at the stadium.
Hotbox Pizza and Breadsticks
Hotbox Pizza has replaced Papa John's at Lucas Oil Stadium and has become the official pizza place of the Indianapolis Colts. They offer cheese, pepperoni, sausage, and meat pizzas all over the stadium. You can also get their delicious pizza slices in the West Club Lounge and the Faegre Drinker Club. Don't forget to order their scrumptious breadsticks alongside the pizza!
BBQ Pork Sandwiches
If you are looking for a classic pork sandwich at the stadium, you can get them at the concession stands. The classic BBQ pork sandwiches have juicy pork meat, coleslaw, and BBQ sauce.
Chicken Strip Basket
The concession stands and concourses offer tasty tender Chicken Strips in a bucket. You can also get your favorite sauces with it.
Jumbo Colts Forged Hot Dog
Nothing can beat a classic stadium hot dog. You can get jumbo Colts forged hot dogs, satisfying your cravings. However, it is not your regular hot dog; it is made with Eisenberg Angus beef and assembled with delicious bacon bits and sweet corn relish. You can get it in section 132 at the Lucas Oil Stadium.
Craft Beer
Drinks complete the game day, so you can grab some chilled local craft beer in section 121.
White Claw Hard Seltzer
If you want a White Claw Hard Seltzer during the game, visit sections 110, 121, 135, 329, 514, and 533. These locations offer a variety of hard seltzers you can enjoy during the game.
Dessert Items
Let's not forget the amazing desserts at the Lucas Oil Stadium while munching on the savory items.
Hot Chocolate
Hot chocolate is a yummy beverage on a chilly game day. You can get this chocolatey beverage from the concession stands in the stadium.
Cotton Candy
If you have brought your family to the game, they would love to have some cotton candy. You can get them in section 135.
Roasted Flavored Nuts
Roasted and flavored nuts are a good snack when you want something light and easy to share while watching the game. You can get cinnamon-roasted almonds, walnuts, etc., from sections 118P and 135P.
Caramel Apple Chips
Apple thinly sliced into chips and then drizzled with caramel sounds like sweet heaven. You can get these sweet treats in section 135P.
Dippin' Dots
Dippin' Dots offers tiny ice creams in a cup with a spoon to enjoy on a hot game day. They have various flavors, and you can get them in sections 114P and 142P.
Snow Cones
Snow Cones in section 135P is a great way to beat the heat during a hot game day. You can get them in many different flavors also.
New Food to Enjoy at Lucas Oil Stadium
New food options at Lucas Oil Stadium have quickly become popular. If you haven't been to the stadium in a while, now is the time to visit and enjoy these delicious meals.
New Items
We have mentioned some of the most popular latest food items offered at the stadium.
Indy Italian Trio Slider Sandwich
Indy Italian trio slider sandwiches are made with flavored ham, sliced tomatoes, sliced onions, and Italian dressing. You can get this perfect stadium food in sections 105A, 117, 127, 136, 148BC, 326, 510, 527, and 547.
Blue Crush
You can get a spicy beverage at the stadium by ordering a blue crush. It is made with GameDay Vodka, a sprinkle of Sprite with sour mix, and a lemon wedge garnish to finish the drink.
Buffalo Chicken Totchos
If you want fancy tater tots, you must get the Buffalo Chicken Totchos in sections 105B, 347, and 547. They are made with fried tater tots, queso cheese sauce, green onions, Buffalo sauce, and crunchy, crumbly bacon bits.
Horseshoe Mule
Horseshoe Mule is made with Crown Royal, Club Soda, Ginger beer, and a lime wedge to complete the drink. This specialty drink is a fun one for Indianapolis Colts fans.
Hoosier Fried Chicken Sandwich
If you want to enjoy a delicious fried chicken sandwich, you should get the Hoosier fried chicken sandwich. It is made with crispy breaded chicken, fried green tomatoes, sharp cheddar pimento spread, and a soft brioche bun.
Philly Cheesesteak
A game day is only complete once you have a good Philly cheesesteak. You can find a classic Philly cheesesteak in sections 109, 124, 139, 450, 514, and 541. This cheesesteak is made with meat, onions, cheese, peppers, and seasonings to give you a flavorful experience.
Lightlife Indiana Burger (Vegan)
Lightlife Indiana Burger is a completely vegan burger that is healthy and delicious. It is topped with tomatoes, onions, and vegan cheese, for those who want a healthy yet meaty alternative. You can easily get it at East Street Grill, West Street Grill, and sections 151, 306, 347, 516, and 543.
Cauliflower Wings
Lucas Oil Stadium offers many vegan options; trust us, the cauliflower wings are the best among all the other vegan options. They taste like chicken wings covered in sauce and can be bought from sections 121,151, and 506.
Conclusion
Lucas Oil Stadium is a massive stadium with great seating capacity, a great game view, and delicious food. You can find meat and vegan items in the stadium's concession stands. Moreover, these food items taste absolutely delicious and will make your game day so much better. So, next time you visit the stadium, look for the mentioned food items. We promise you won't be disappointed!