When I plan to attend an event at Gainbridge Fieldhouse, I want to make sure I'm well-prepared to have the best possible experience. As the home arena for the Indiana Pacers and a premier destination for various events, it's no doubt that excitement fills the air every time its doors open. With unforgettable history and state-of-the-art innovations, there's more to Gainbridge Fieldhouse than meets the eye.
As a frequent visitor, I've learned how important it is to be aware of the gate and entrance procedures, so I can get in as seamlessly as possible. Arriving early, traveling light, and having my mobile tickets ready has made a huge difference in ensuring an enjoyable time at Gainbridge Fieldhouse. In this article, I will share with you the essential details on gates and entrances – everything you need to know to make the most of your experience.
From arena gate locations to parking lot information, my aim is to provide all the necessary details to make your visit smooth and hassle-free. With some preparation and awareness, you'll be all set to fully immerse yourself in the world of Gainbridge Fieldhouse and create unforgettable memories, surrounded by true Hoosier hospitality.
Gainbridge Fieldhouse – An Overview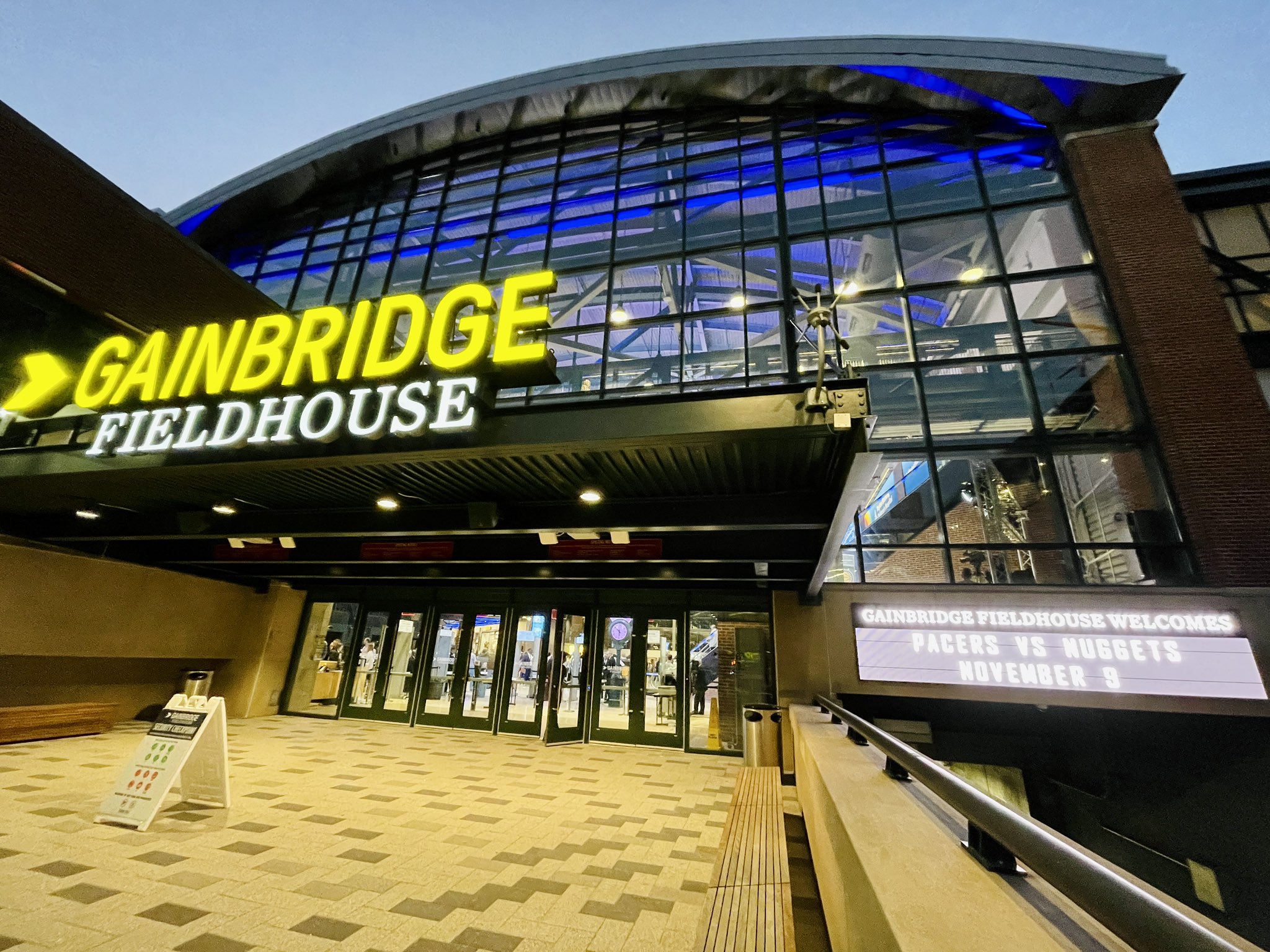 As a fan of sports and entertainment, I always look forward to visiting Gainbridge Fieldhouse. Located in Indianapolis at 125 S Pennsylvania St, it serves as home to the Indiana Pacers and Indiana Fever basketball teams.
I've noticed that, over the years, Gainbridge Fieldhouse has evolved into more than just an iconic architectural masterpiece. It now pulses with energy and embraces legendary history interwoven with modern innovations, making it one of the nation's premier destinations for events.
When I arrive at Gainbridge Fieldhouse, I feel a sense of pride in the venue's dedication to providing a world-class experience for me and my family. Their commitment is evident in every step of my journey, from navigating road construction to marveling at new features throughout the building.
My expectations are always met, as each experience at Gainbridge Fieldhouse is seamless, unforgettable, and wrapped warmly in Hoosier Hospitality.
Main Gate Details
As I approached the Gainbridge Fieldhouse in Indianapolis, I noticed an organized and well-planned entrance setup for various types of events. Their goal is to let guests enter the facility as seamlessly as possible. To ensure a smooth experience, I would recommend arriving early, traveling light, and having your mobile tickets ready when entering the Fieldhouse.
One of the key entrances to be aware of is the Gainbridge Fieldhouse Pavilion Entrance. It caters to all guests attending games and other events. A helpful tip that can make your entrance experience even smoother is to be familiar with the approved types of bags. Most bags are not permitted, but small bags that meet size requirements and specific medical and parental bags are exceptions.
Within the beautiful and state-of-the-art facility, you can expect to join more than 2 million guests attending nearly 550 live performances, concerts, conventions, and games every year. The exterior design is a homage to the fieldhouse gymnasiums found throughout Indiana, while the interior offers the latest innovations and amenities for a memorable and enjoyable experience.
As a friendly reminder, always stay informed about the latest policies and information when planning your visit to the Gainbridge Fieldhouse. This way, you can make the most of your time there and fully enjoy whatever event you're attending.
Gate Entrance Features
As I entered the Gainbridge Fieldhouse, I noticed that the arena has multiple entrances designed to accommodate different events and crowds. One of the notable entrances is the Gainbridge Fieldhouse North Entrance. This entrance is located on the north side of the arena, just off Conseco Court and around the corner from the Pavilion Entrance. It is usually open for Indiana Pacers games and events with large amounts of traffic.
Inside the Fieldhouse, there's an unforgettable mix of history and modern innovations, making it one of the nation's premier destinations. When I walked through the doors, I was immediately immersed in a world filled with exciting features and facilities.
Before entering the Fieldhouse, it's essential to be prepared. Here are a few key points to keep in mind:
Arrival time: It's always a good idea to arrive early, as this helps avoid any delays entering the venue.
Mobile tickets: Having your mobile tickets ready will make the entry process much more seamless.
Bag policy: Most types of bags are not allowed inside the venue. There are exceptions for small bags meeting specific size requirements, as well as certain types of medical and parental bags.
One thing I found particularly helpful was the Plan Your Visit section on the Gainbridge Fieldhouse website, which provides useful information on parking, dining, lodging, and more. This can be crucial when preparing for a visit to the venue.
In summary, the Gainbridge Fieldhouse offers a welcoming and efficient entrance experience for visitors, with its multiple gates and modern features. By being aware of the entrance policies and following the helpful tips provided, I had a smooth, enjoyable experience as a guest at this impressive venue.
Special Access Entrances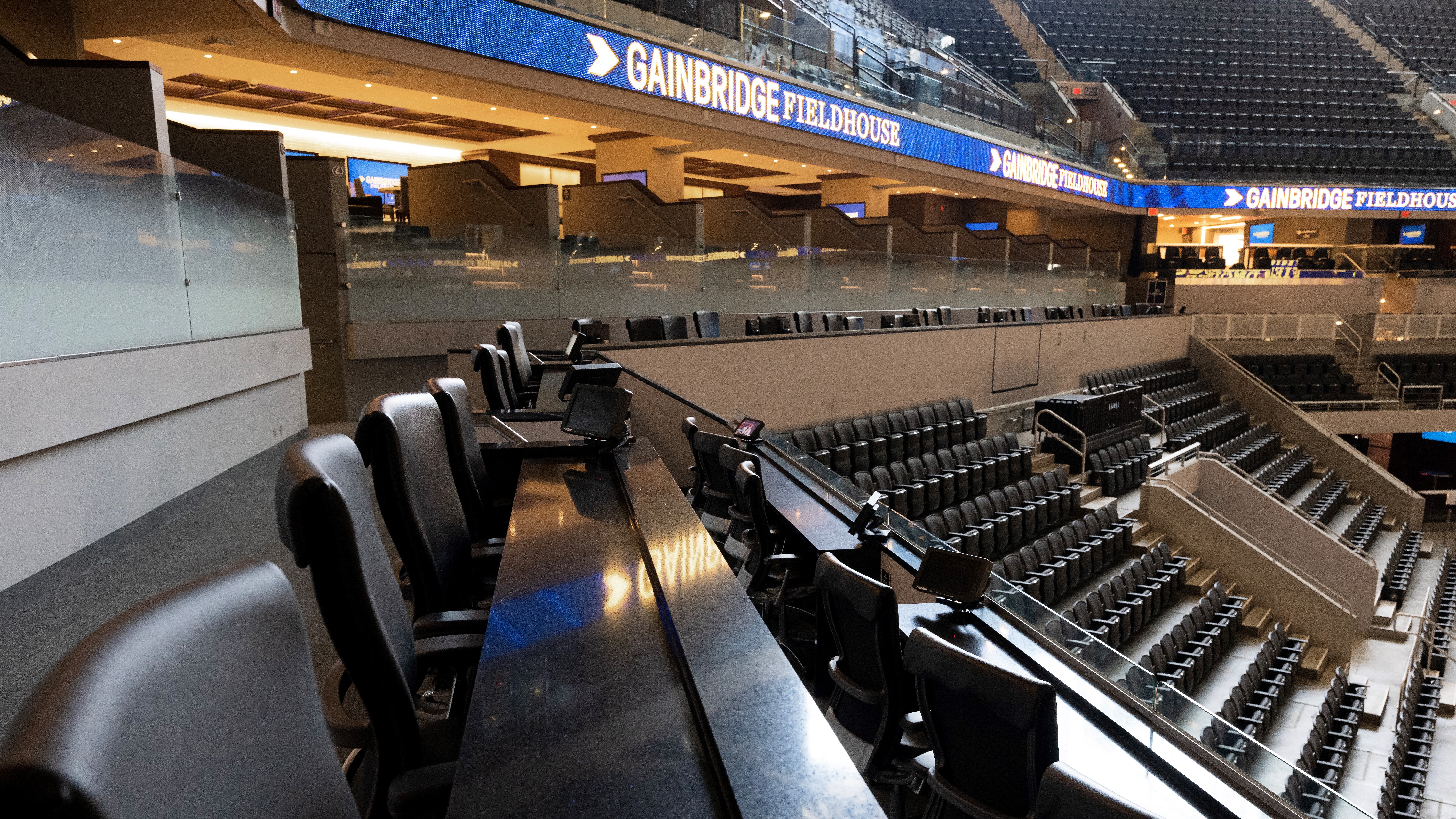 VIP Entrances
As a visitor to Gainbridge Fieldhouse, I'm happy to report that they offer exclusive VIP entrances for those attending events with special access. These VIP entrances provide a more convenient and streamlined entry process for premium guests. Make sure to check your event tickets or confirm with Gainbridge Fieldhouse staff to determine if you qualify for using these exclusive entrances.
Accessibility for Disabled Guests
I also want to highlight the accessibility options available at Gainbridge Fieldhouse for disabled guests. They are committed to providing a welcoming and inclusive environment for all visitors. There are designated entrances and accessible seating options throughout the venue to accommodate guests with mobility issues, hearing loss, or other disabilities.
When visiting Gainbridge Fieldhouse, keep an eye out for signs indicating accessible entrances, or feel free to ask any of the friendly staff for assistance. They are more than happy to help guide you to the appropriate entrance and ensure you have an enjoyable experience at the event.
Security Measures
As I entered Gainbridge Fieldhouse, I noticed the strong emphasis on security measures to ensure the safety of all guests. From what I gathered, the venue puts a lot of effort into getting everyone into the facility as seamlessly as possible. So, it's a good idea to arrive early, travel light, and have your mobile tickets ready as you enter.
At Gainbridge Fieldhouse, guests are allowed to bring bags, but these must not be larger than 4″ x 6″ x 1.5″. I noticed that every bag went through an X-ray screening before entering the venue. Remember that if you bring a bag larger than the specified size, it won't be permitted inside.
In addition to the bag restrictions, general security screening takes place at the entrance. Everyone, including myself, passed through a metal detector, and perhaps even a more thorough check might happen if needed. It was a simple and efficient process that contributed to maintaining a safe environment for everyone at the event.
Parking around Gainbridge Fieldhouse is available in various forms. I found that the Virginia Avenue Parking Garage located on the northeast corner of the building offers the closest covered parking option. However, there are also several other parking options throughout downtown Indianapolis within walking distance.
In summary, Gainbridge Fieldhouse takes security very seriously to ensure a safe and enjoyable experience for all guests. With easy-to-follow bag restrictions, efficient screening processes, and nearby parking options, it's easy to have a great time while knowing you're in good hands. Of course, always remember to follow any additional instructions or guidelines provided by staff while you're at the venue.
Visitor Tips and Information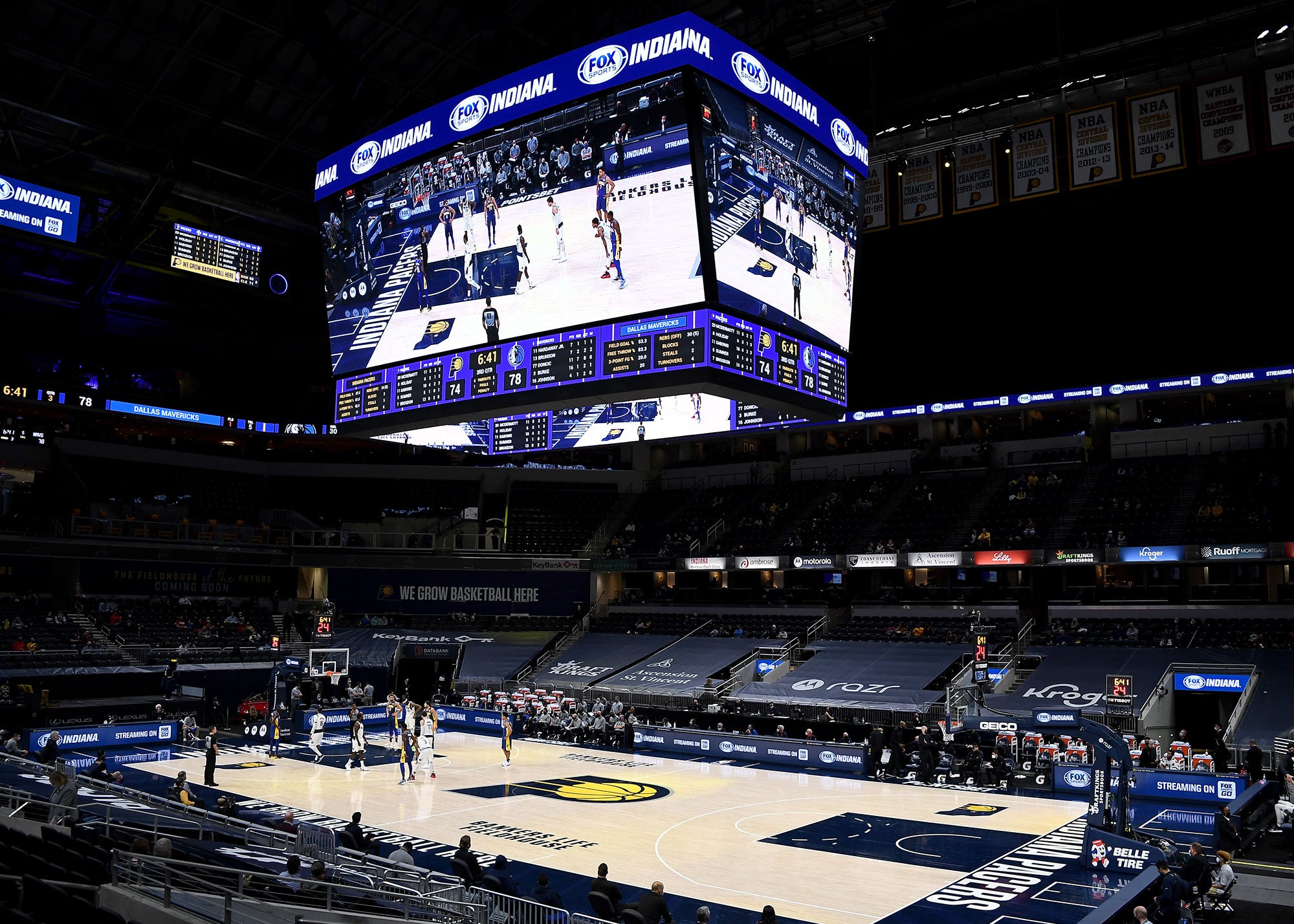 I would like to share some essential information you need to know before visiting Gainbridge Fieldhouse. It's essential to plan your visit to have a great experience watching the Indiana Pacers or Indiana Fever play.
First, make sure you know the location of Gainbridge Fieldhouse. It's at 125 S Pennsylvania St, Indianapolis, IN 46204. When planning your trip, consider the available transportation options and parking in the area. Keep in mind that it may be a good idea to arrive early to avoid any traffic or parking issues.
Gainbridge Fieldhouse has a mobile and cashless system for dining and concessions. Make sure your phone is charged, and you have the necessary apps installed to make your experience seamless. You might want to look into dining options in advance to know what's available and decide where you'd like to eat.
When you arrive, follow the signs and staff directions to find your seat. Remember that Gainbridge Fieldhouse is committed to providing unforgettable experiences, so be respectful to others, and follow any guidelines regarding safety and etiquette.
In addition to watching sports, Gainbridge Fieldhouse often hosts various events and concerts. Check their event calendar to catch some exciting performances when you're in town. If you have any questions or concerns while at the venue, don't hesitate to ask staff members for help.
Now that you have these tips in mind, I hope your visit to Gainbridge Fieldhouse will be enjoyable and memorable. Enjoy the game or event, and have a fantastic time in Indianapolis!
Additional Facilities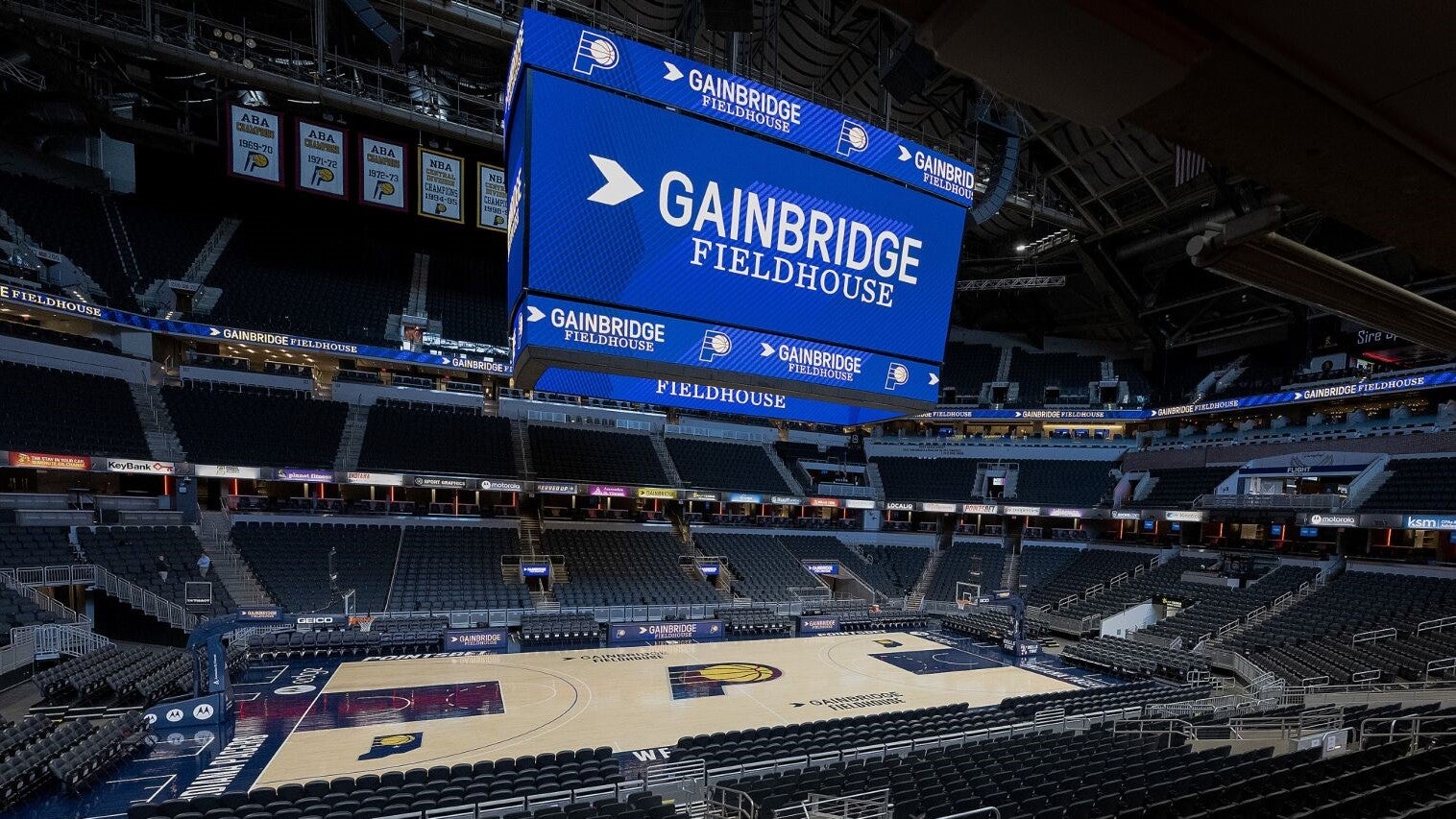 When I visited Gainbridge Fieldhouse, I found several convenient additional facilities that made my experience even more enjoyable. In this section, I'll share those facilities with you to help you better prepare for your visit.
Restrooms were easily accessible throughout the venue. I didn't have to walk far from my seat to find one, which was appreciated, especially during halftime or intermission. Plus, they were well-maintained and clean.
I also noticed a variety of food and beverage options. Along with traditional game day favorites like hot dogs and nachos, there were many other offerings to satisfy different tastes. For instance, I found healthy options like salads and wraps, as well as various drink choices from lemonade to premium cocktails. Keep in mind that different events might have different food options available.
As for seating, I was impressed with the comfortable and spacious seats. The sightlines were great, allowing me to clearly see the action on the court or stage. Additionally, there were designated spots for guests with special needs, ensuring that everyone had a positive experience during the event.
On top of these main facilities, Gainbridge Fieldhouse also provided several helpful services such as ATMs, concierge desks, and first aid stations scattered throughout the building. This made finding assistance or tending to any unexpected needs quite effortless.
In summary, I found the additional facilities at Gainbridge Fieldhouse to be thoughtfully designed and accessible. When you visit for an event, you can expect a friendly and well-rounded experience with plenty of amenities to enhance your time.
Conclusion
I've enjoyed writing this article, and I hope it has provided you with valuable information about the Gainbridge Fieldhouse. If you plan to visit this premier venue, knowing the gate and entrance details will certainly make your experience even more enjoyable.
Don't forget the Delaware Street Entrance, just south of the skybridge, as it is a convenient and easy-to-spot access point to the Fieldhouse. Once inside, you'll be immersed in the rich history of the Fieldhouse, and you'll be able to witness modern innovations that make this place unique.
As a friendly reminder, always keep an eye out for the different concessions, dining options, and other amenities available to the guests. The Gainbridge Fieldhouse is designed to provide a seamless and enjoyable experience for everyone attending events, so take advantage of all it has to offer.
Thanks for reading my article about the Gainbridge Fieldhouse gate and entrance guide. If you ever find yourself in Indianapolis, don't miss the opportunity to visit this iconic venue. I'm sure you'll have a great time, just like me!