When it comes to enjoying a thrilling New Orleans Saints game, choosing the best source to buy tickets is crucial for an unforgettable fan experience. Numerous options exist for football enthusiasts to secure their tickets, and this article will highlight a few top choices to help enhance game day excitement. Comparing ticket venues, pricing, and customer service, let's dive into the best places to buy New Orleans Saints tickets.
One popular and reliable choice for ticket purchases is through the team's official website, NewOrleansSaints.com. On this site, fans can access information about season tickets and single-game ticket sales, ensuring a seamless buying experience. Another excellent option for securing tickets is Ticketmaster, where fans can browse the NFL schedule and find tickets for upcoming Saints games at the Caesars Superdome.
Alternatives like SeatGeek and TickPick also offer a wide range of seats and prices for New Orleans Saints games, allowing fans to find the perfect spot in the stadium to cheer on their favorite team. By comparing various ticket platforms, customers can ensure they get the best value and experience possible, ultimately making their game day one to remember.
Why Purchase New Orleans Saints Tickets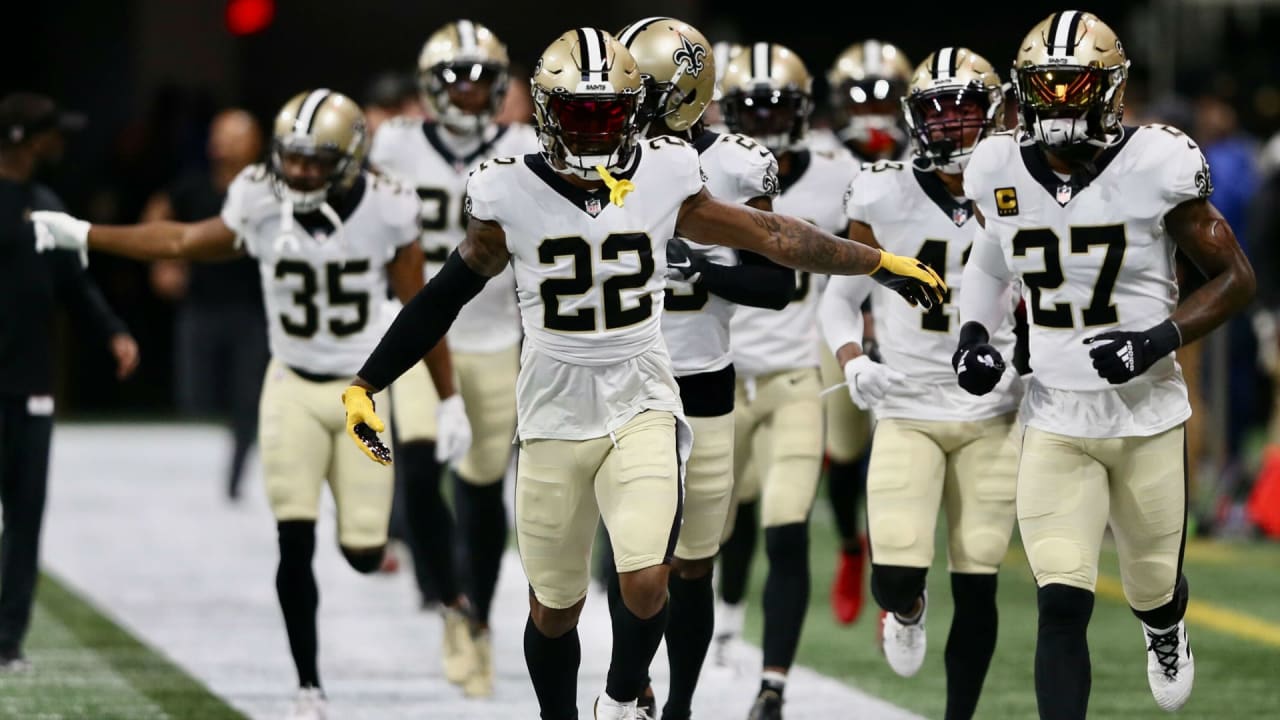 Creating Memorable Experiences
Attending a New Orleans Saints game can create unforgettable memories for both lifelong fans and first-time visitors. The electric atmosphere at Caesars Superdome makes each game a thrilling experience, with passionate fans coming together to cheer on their team. By purchasing tickets, you're not only guaranteeing yourself a seat at the game, but also the opportunity to make lifelong connections with fellow fans.
Supporting the Team
When you buy tickets to a New Orleans Saints game, you're showing your support for the team and contributing to their success. The energy and enthusiasm of the fans in the stands can inspire the players and give them the extra boost needed to secure a win. By attending games and cheering on the team, you help create a sense of community and pride among the Saints fan base.
Experiencing the Game Live
There's nothing quite like the excitement of watching a football game in person. The sights, sounds, and smells of Caesars Superdome provide a sensory experience that simply cannot be replicated through a television or streaming service. By purchasing tickets to a New Orleans Saints game, you're giving yourself the opportunity to experience the game live and enjoy the unparalleled atmosphere that comes with it.
Best Online Platforms to Buy Tickets
Ticketmaster
Ticketmaster is one of the primary sources for purchasing New Orleans Saints tickets. Fans can access the official website and get the latest information on available tickets, pricing, and seating charts. Ticketmaster offers a user-friendly interface, making the ticket buying process easy and secure. Additionally, when you buy tickets through Ticketmaster, you have the option of using their mobile app to access your tickets on game day.
StubHub
StubHub is another popular platform to buy New Orleans Saints tickets. It serves as a secondary market, featuring ticket listings from other fans and brokers. StubHub offers a comprehensive selection of tickets, ranging from premium seating to more affordable options. With its easy-to-use search functionality, fans can find the best deals and compare prices for their preferred seating. StubHub also offers a secure checkout process and a guarantee that your tickets will be valid and arrive on time for the event.
SeatGeek
SeatGeek is an online ticket search engine that aggregates listings from various sources, including both primary and secondary markets. When searching for New Orleans Saints tickets, SeatGeek's robust filtering options can help you find the perfect seat at the right price. The platform has a Deal Score feature that rates the value of each ticket, allowing you to quickly identify the best deals available. SeatGeek also provides an interactive seating chart, making it easy to visualize where you'll be sitting during the game.
Vivid Seats
Vivid Seats is another secondary market for New Orleans Saints tickets. This platform offers an extensive inventory of tickets from various sellers, ensuring that fans can find options for every budget. Through Vivid Seats, you can also access a detailed seating chart and a ticket price estimator to determine the best value for your desired seating area. In addition, Vivid Seats provides a 100% Buyer Guarantee, ensuring that your tickets will be valid, authentic, and delivered on time.
Buying Tickets at the Stadium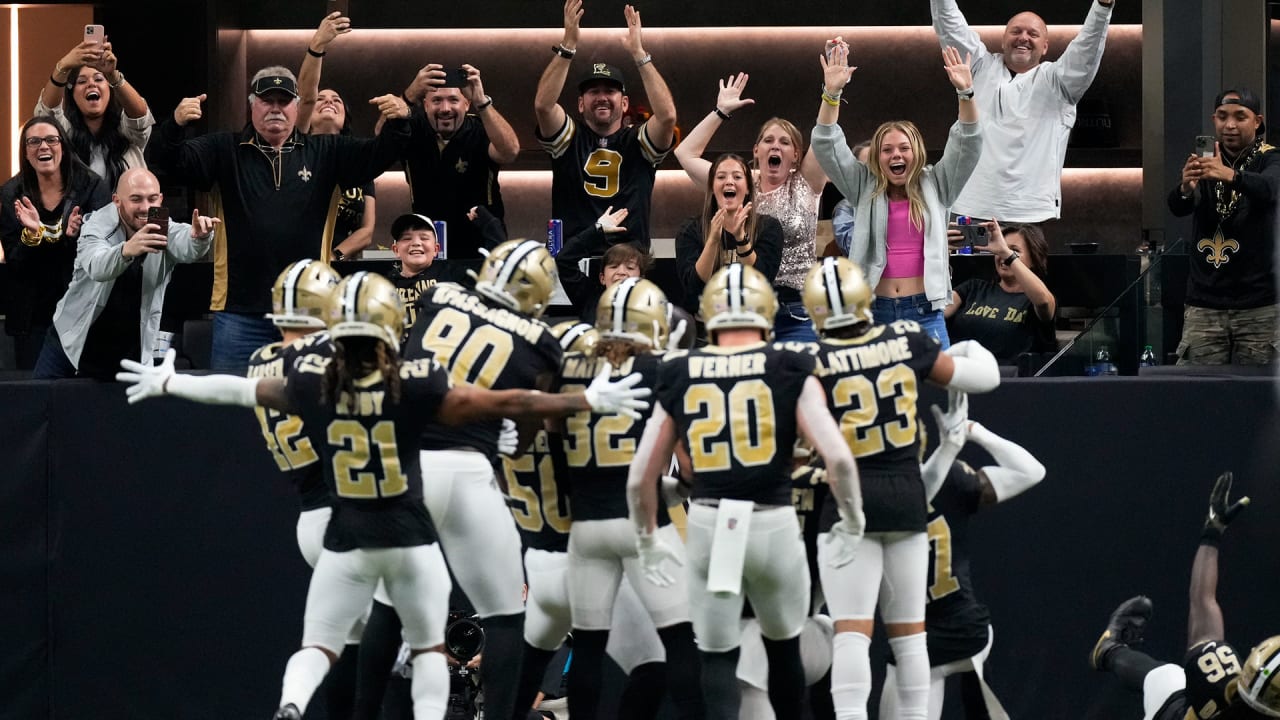 If you're looking to buy tickets for a New Orleans Saints game, one option is purchasing them directly at the stadium. The Smoothie King Center Box Office is the place to go in person to secure your tickets. Be sure to check the operating hours, as the ticket office is usually open from Monday through Friday, 9:00 am to 4:30 pm CDT.
Purchasing tickets at the stadium is a great way to ensure the authenticity of your ticket and to avoid any potential online scams. Keep in mind that all tickets for New Orleans Saints games are seated, meaning there are no Standing Room Only or General Admission sections in the Caesars Superdome.
When visiting the stadium to buy tickets, you might not find tickets for all the games, especially the highly demanded ones. In such cases, there are other avenues for securing tickets, such as the team's official website, NewOrleansSaints.com, or through other platforms like NFL Ticket Exchange, TickPick, and StubHub. These platforms also provide a range of ticket prices and seating options.
However, remember that the Caesars Superdome can get quite busy during game days, so it's best to arrive early to find parking and navigate the stadium. With a friendly attitude and proper planning, securing your tickets at the stadium will be a breeze, and you'll be set to enjoy an exciting New Orleans Saints game.
Scoring the Best Deals
Off-Peak Games
When seeking the best deals on New Orleans Saints tickets, consider attending off-peak games. These are typically games played against lower-ranked teams or during weekdays, when ticket demand is generally lower. As a result, prices for these games are often more affordable than for high-profile match-ups. For example, tickets for a game against a less popular team like the Tampa Bay Buccaneers start from $25+ on Gametime, while the matchup against a stronger team like the Patriots sees a higher starting price ($171+).
Last-Minute Tickets
Another way to score great deals on Saints tickets is by waiting until the last-minute. This strategy can be risky, but many ticket-selling sites like StubHub and TickPick lower their prices as game day approaches to fill up empty seats. If you're flexible and willing to take the chance, you may be able to find tickets well below their initial selling price. A notable example: a game against the Texans has tickets starting at $86 on TickPick, but you may find even better deals by waiting until closer to the event.
Group Purchases
Finally, consider purchasing New Orleans Saints tickets as a group. Many venues offer group discounts if you are buying tickets for a large number of people. Reach out to the ticketing platform or the stadium's group sales department to inquire about possible savings. In addition to discounted prices, group purchases can also provide a fun and unforgettable experience for friends, family members, and colleagues to bond over their shared passion for the Saints.
Watch Out For Scams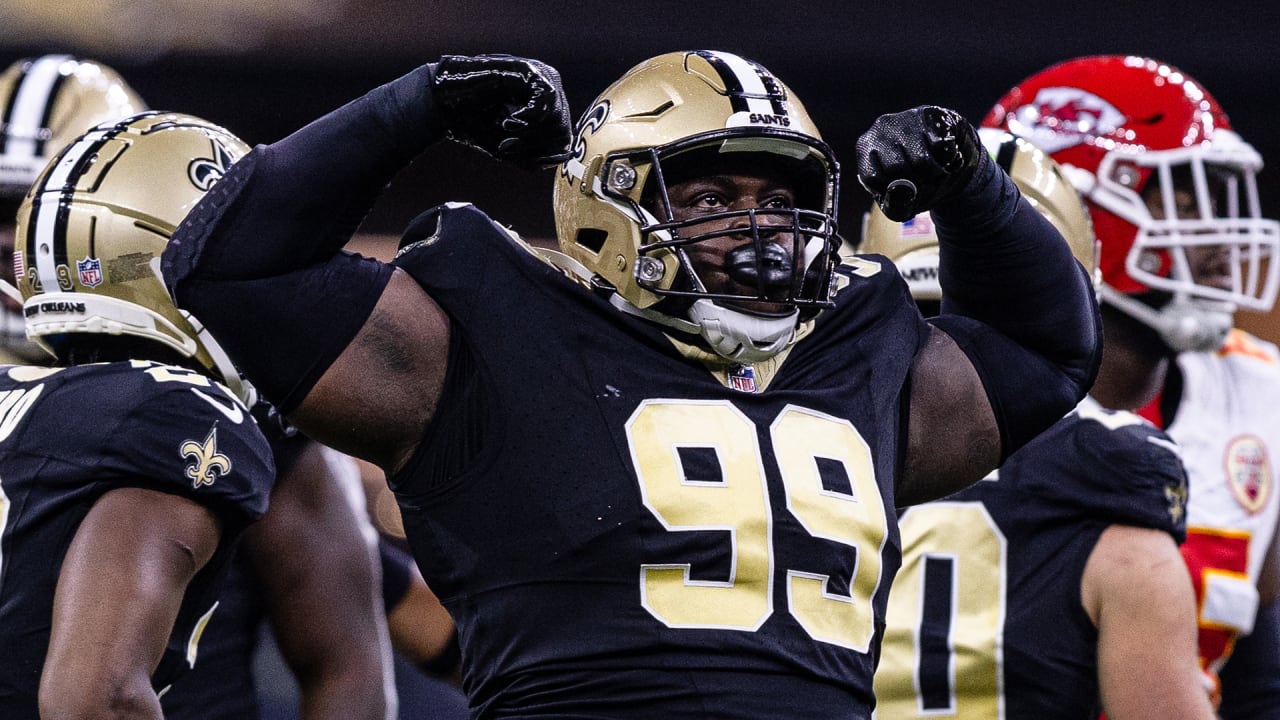 When looking for the best place to buy New Orleans Saints tickets, it's important to be cautious and watch out for scams. The popularity of the team and high demand for tickets makes it an attractive target for scammers to take advantage of fans trying to attend games.
Attorney General Jeff Landry has previously warned Saints fans to be vigilant when trying to purchase tickets, especially for big matches like the NFC Championship game. Scammers may try to sell fake tickets or even claim to have tickets they do not actually possess. In order to avoid falling victim to these scams, there are a few precautionary measures fans can take.
Firstly, always try to purchase tickets from reliable and well-established ticket sellers. The official website for the New Orleans Saints, NewOrleansSaints.com, is a great place to start as well as other reputable sites like TickPick. Additionally, buying tickets from the Smoothie King Center Box Office or through official phone lines (504-731-1700) can help ensure your tickets are legitimate.
If you're considering purchasing tickets through a secondary marketplace or from a private seller, proceed with caution. One option is to join reputable social media groups or forums for New Orleans Saints ticket exchanges, where members are required to follow strict guidelines when buying and selling tickets. Always make sure to check the seller's reputation and look for red flags indicating potential scams.
Whenever you are purchasing tickets, it's a good idea to use secure payment methods like credit cards or PayPal, as these can offer better protection against fraud. It's best to avoid using cash, wire transfers, or other payment methods that make it difficult to recover your money if you become a victim of a scam.
In summary, when searching for the best place to buy New Orleans Saints tickets, always prioritize reliable sources, be cautious with secondary marketplaces, and use secure payment methods to avoid scams. Keep a friendly mindset, and remember that taking a few extra precautions can help ensure that you have a safe and enjoyable experience at the game.
Local Stores Selling Tickets
When looking for New Orleans Saints tickets, local stores can be a great option for fans who prefer purchasing their tickets in person. There are several stores and outlets in the city that offer tickets to Saints games.
One reliable source for tickets is the team's official store, the Saints Team Shop, which is located at the Caesars Superdome. Here, fans can buy tickets directly from the team, ensuring the authenticity of the purchase. The Team Shop is open during the week and on game days, making it convenient for fans to pick up their tickets.
Ticket outlets, such as local box offices, can also provide a secure means of purchasing tickets. These outlets often have a direct partnership with the team or event venue, allowing for a seamless and trustworthy ticket-buying experience. Keep an eye out for any promotions or discounts that these outlets may be offering, as sometimes special deals are available for fans.
In addition to official ticket outlets, fans can also explore independent retailers who may sell tickets. These businesses may not have a direct relationship with the team or venue, but they often source their tickets from authorized resellers, so the tickets are still legitimate. It's essential for fans to be cautious when buying from these retailers and do some research to ensure the store has a reputable track record.
In summary, local stores selling New Orleans Saints tickets can provide a friendly, in-person experience for fans. Options like the Saints Team Shop, ticket outlets, and independent retailers offer several avenues for purchasing tickets to Saints games. Just be sure to verify the authenticity of the tickets and the trustworthiness of the retailer before finalizing your purchase.
Season Passes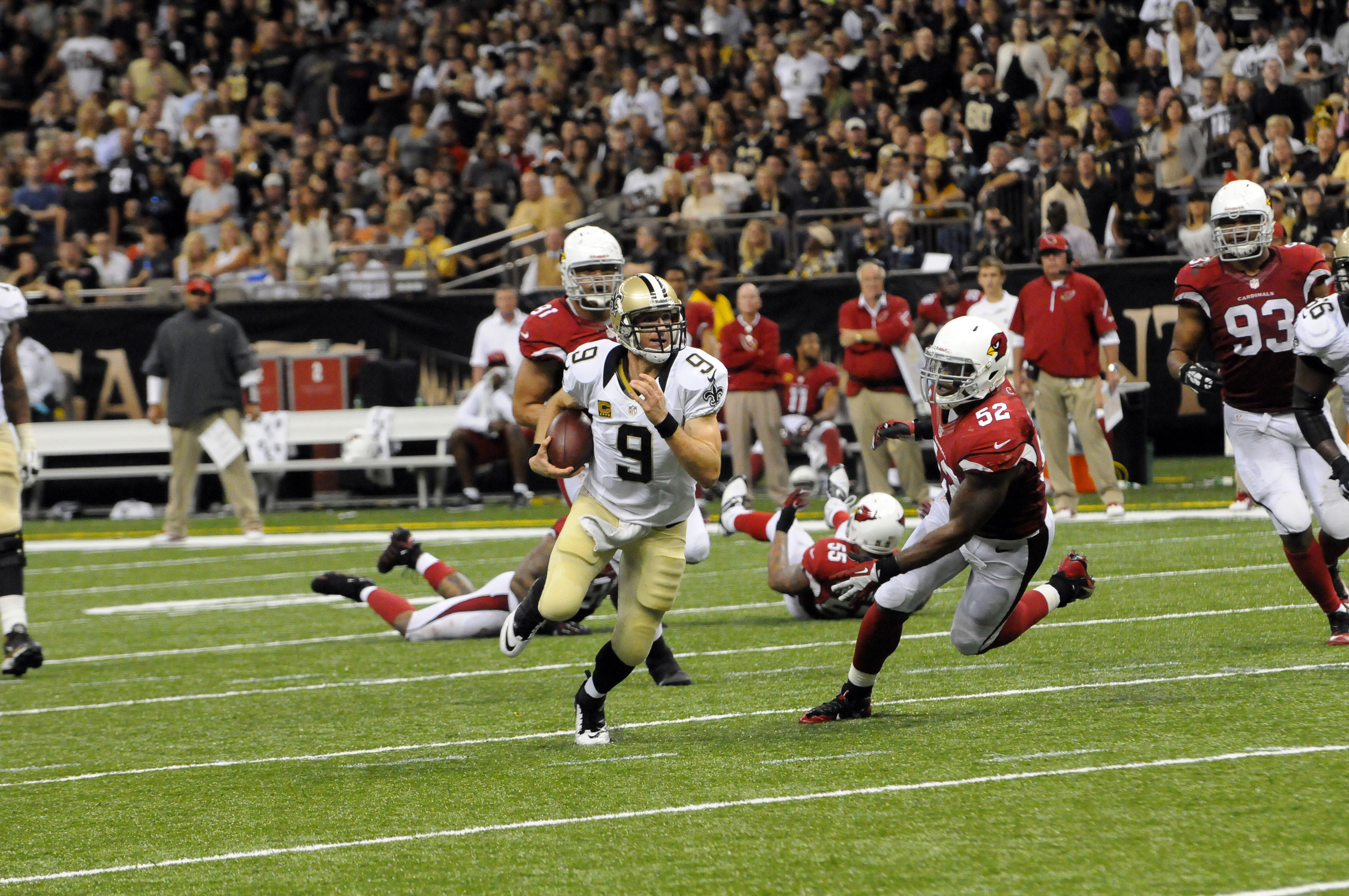 New Orleans Saints fans passionate about attending every home game during the regular season can opt for season passes. These passes not only secure your spot at the Superdome but also provide devoted fans with a sense of commitment and identity to their favorite team.
Season passes can be purchased through the official New Orleans Saints website at NewOrleansSaints.com. Fans can explore ticket options, availability, and pricing to find the best deal for the upcoming 2023 season.
Another reliable option to buy and sell Saints season passes is the NFL Ticket Exchange, powered by Ticketmaster. The NFL Ticket Exchange is an approved platform for Saints and the NFL, ensuring a smooth and legitimate process for acquiring tickets.
To get updated on the 2023 Saints Schedule, visit NewOrleansSaints.com and plan your game attendance in advance. Be sure to stay informed about the matches and book your tickets well before they sell out.
Season passes offer different price ranges to accommodate various budgets, allowing every fan to enjoy the excitement of live football. Whether you're sharing the experience with friends or family, season passes provide an affordable and engaging way to show support for the New Orleans Saints. So, gear up for the upcoming football season, and get ready to cheer on your team from the stands!
Conclusion
Purchasing tickets for New Orleans Saints games can be done through several trusted platforms. Among them, SeatGeek, Ticketmaster, and Vivid Seats offer a wide selection of tickets for various games throughout the season. These websites provide a user-friendly experience and competitive pricing for those eager to watch the Saints in action.
In addition to individual game tickets, fans can also opt for season tickets. The official New Orleans Saints website has valuable information about securing season tickets, and fans can even join a waiting list for them. Overall, finding and buying tickets for New Orleans Saints games is a simple process that can be accomplished through a variety of reliable sources. Enjoy the game and cheer on your favorite team!