Welcome to the ultimate guide to Caesars Superdome, the legendary home of the New Orleans Saints!
Located in the heart of the vibrant Crescent City, the Superdome has been a cornerstone of New Orleans culture and a beacon of pride since its grand opening in 1975.
With a seating capacity of over 73,000, this iconic stadium offers an unparalleled atmosphere for football fans and sports enthusiasts alike.
In this comprehensive guide, we'll escort you through the captivating world of Caesars Superdome, providing you with all the essential information and insider tips to ensure an unforgettable visit.
We'll explore the stadium's storied history, its distinctive architectural design, and the plethora of amenities available to enrich your game day experience.
From parking and transportation to diverse dining options and spirited tailgating traditions, we have everything you need to know.
So, don your black and gold, and join us as we celebrate the home of the New Orleans Saints at the illustrious Caesars Superdome!
Caesars Superdome: Key Facts
The stadium opened on August 3, 1975, and has undergone several renovations since then, with the latest one completed in 2019.
It has a seating capacity of 76,468 for football games and can be expanded to accommodate up to 87,000 spectators for special events.
Caesars Superdome is the home stadium of the New Orleans Saints of the National Football League (NFL).
The stadium has also hosted several major events, including seven Super Bowls, five NCAA Final Four tournaments, numerous concerts, and other sporting events.
Caesars Superdome was previously known as the Mercedes-Benz Superdome, but its name changed to Caesars Superdome in 2021 after Caesars Entertainment acquired the naming rights.
The stadium is owned by the state of Louisiana and operated by the Louisiana Stadium and Exposition District.
It has a unique domed roof that is made of a flexible material called ETFE (ethylene tetrafluoroethylene), which allows natural light to pass through and provides a clear view of the sky.
Caesars Superdome is a popular tourist attraction in New Orleans and offers guided tours for visitors to explore the stadium and learn about its history and architecture.
Where Is Caesars Superdome Located?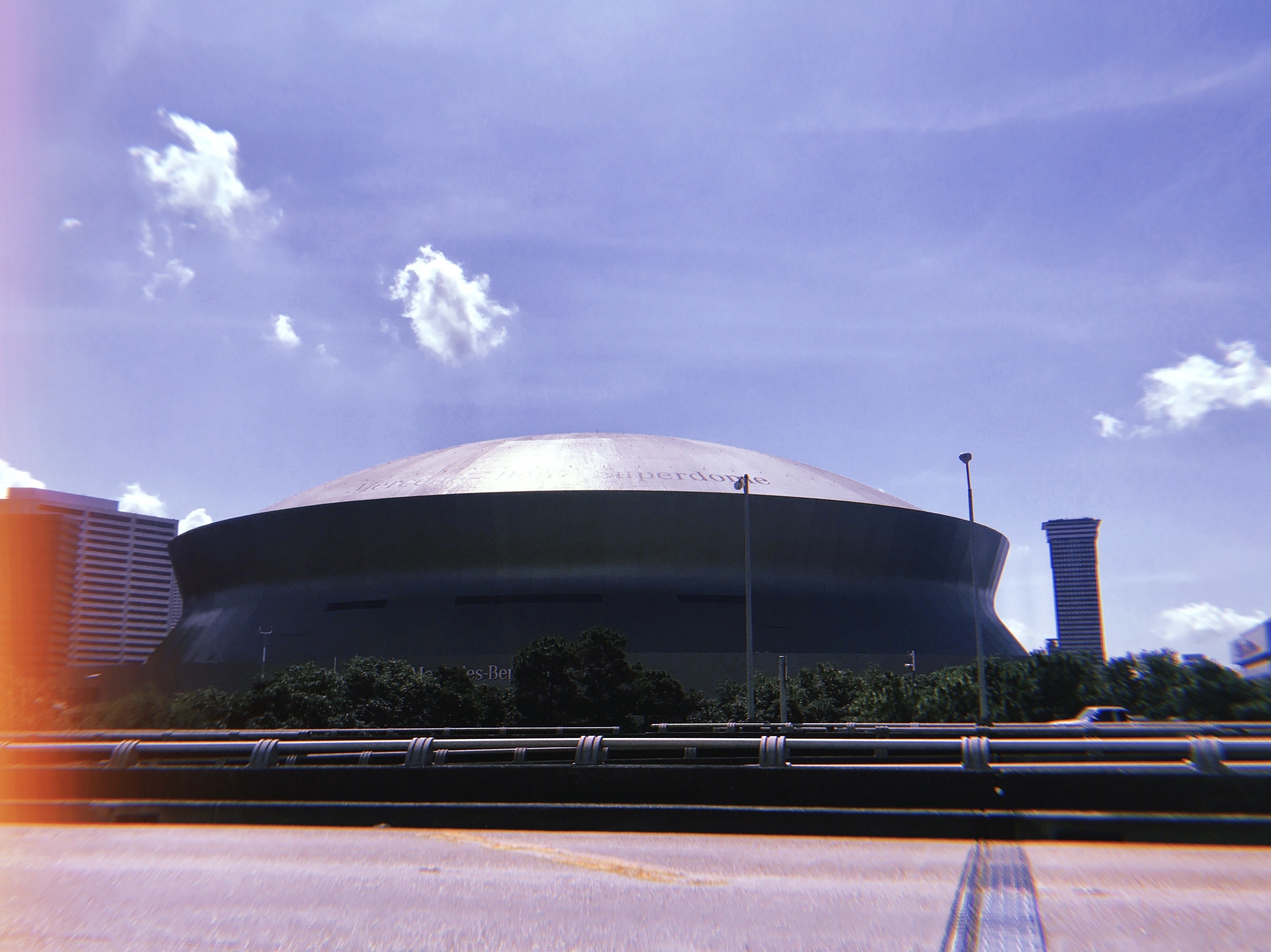 Caesars Superdome is located in New Orleans, Louisiana, USA. Specifically, it is situated in the Central Business District neighborhood, just off Poydras Street. The stadium is easily accessible by car, public transportation, and walking and is located within a short distance from many popular tourist attractions in the city.
The Best Way to Get to the Caesars Superdome
The easiest way to get to Caesars Superdome in New Orleans depends on your starting location and personal preferences. Here are a few options:
Driving
If you have a car, driving to the Caesars Superdome is an option. The stadium is located in downtown New Orleans, and there are several parking garages nearby. However, traffic and parking can be difficult on game days and during events, so be prepared for potential delays.
Public transportation
New Orleans has a public transportation system, including buses and streetcars, that can take you to the Superdome. The Loyola Avenue streetcar line stops directly in front of the stadium, and several bus lines have stops nearby.
Ride-sharing
Companies like Uber and Lyft operate in New Orleans and can take you directly to the Superdome. This can be a convenient option if you don't want to deal with traffic and parking.
Walking
If you're staying in downtown New Orleans, walking to the Superdome is another option. The stadium is located within walking distance of many hotels and restaurants.
Ultimately, the best way to get to Caesars Superdome will depend on your specific situation and preferences. It's always a good idea to plan and give yourself plenty of time to arrive before an event.
Parking Near Caesars Superdome
1709 Poydras St Parking
1709 Poydras St is located in the Central Business District of New Orleans, Louisiana. It is a commercial building with many amenities, including a restaurant and a parking garage. The parking garage offers both daily and monthly parking options.
The parking garage at 1709 Poydras St is operated by Premium Parking, a parking management company that offers parking solutions in many cities across the United States. The garage offers convenient parking for those who work or visit the Central Business District, as well as for those attending events at the nearby Caesars Superdome or Smoothie King Center.
If you have any specific questions or concerns about parking at 1709 Poydras St, it is recommended that you contact Premium Parking directly or visit their website for more information.
1200 Poydras Street Parking Garage
The 1200 Poydras Street Parking Garage is a parking facility located in the Central Business District of New Orleans, Louisiana. The garage is owned and operated by Premium Parking, a company that manages several parking facilities in the city.
The garage is a multi-level structure with over 1,000 parking spaces. It is open 24 hours a day and offers both hourly and daily parking rates. The garage has several amenities, including security cameras, a car wash service, and electric vehicle charging stations.
The location of the 1200 Poydras Street Parking garage is convenient for visitors and workers in the Central Business District. It is within walking distance of several major office buildings, hotels, and tourist attractions, including Caesars Superdome.
Best Restaurants Near Caesars Superdome
Hobnobber's Variety Bar & Restaurant is a popular local spot in New Orleans, Louisiana, known for its relaxed atmosphere, tasty food, and live music. The restaurant has been around for over 50 years and has a loyal following among locals and tourists.
The menu at Hobnobber's features a range of classic New Orleans dishes, including po'boys, jambalaya, gumbo, and crawfish étouffée. They offer daily specials, such as red beans and rice on Mondays and fried chicken on Wednesdays. The restaurant is particularly known for its oyster po'boy, which is said to be one of the best in the city.
In addition to the food, Hobnobber's features live music on Friday and Saturday nights, with a mix of local and regional acts playing blues, jazz, and other genres. The bar is well-stocked with a variety of beers, wines, and spirits, and they offer daily happy hour specials.
The atmosphere at Hobnobber's is casual and welcoming, with friendly staff and a diverse crowd of customers. The restaurant is located in the Carrollton neighborhood of New Orleans and is open for lunch and dinner every day except for Tuesdays.
Juan's Flying Burrito is a popular Mexican restaurant located in New Orleans, Louisiana. The restaurant was established in 1997, and they have been serving quality food and drinks ever since..
Juan's Flying Burrito is known for its creative and flavorful takes on Mexican cuisine, including tacos, burritos, quesadillas, and nachos. The menu also features vegetarian and gluten-free options, as well as a variety of margaritas and other cocktails.
The restaurant has a casual and lively atmosphere, with colorful decor and a festive vibe. It has several locations in New Orleans, including the original location in the Mid City neighborhood, as well as locations in the French Quarter and Uptown.
Overall, Juan's Flying Burrito is a popular destination for locals and tourists alike who are looking for tasty and unique Mexican food in New Orleans.
Best Bars Near Caesars Superdome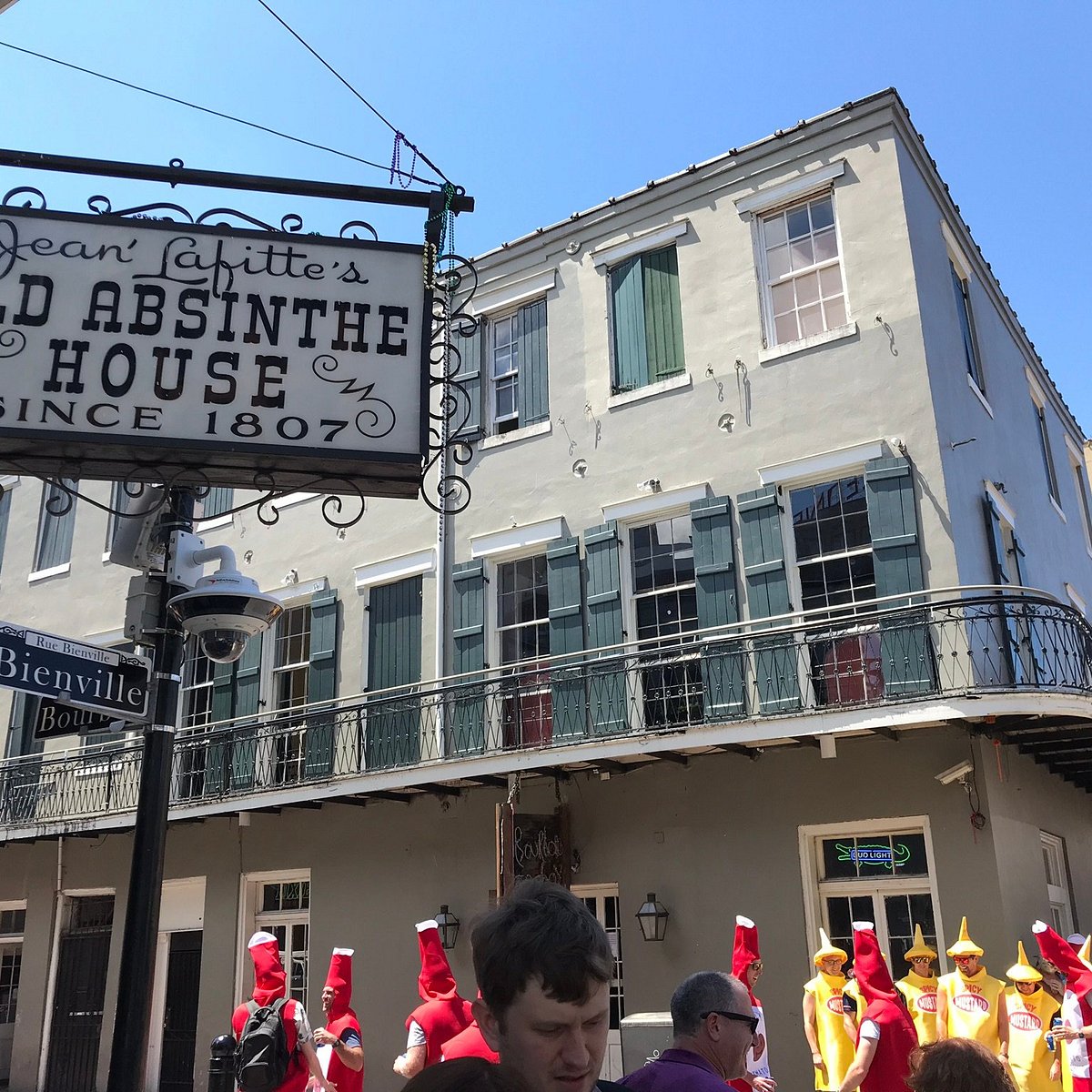 The Old Absinthe House is a historic bar located in the French Quarter of New Orleans, Louisiana. It was established in 1806 and has been serving customers ever since, making it one of the oldest bars in the city. The bar is famous for its absinthe, a potent alcoholic drink that was once banned in the United States due to concerns over its supposed hallucinogenic effects.
Over the years, the Old Absinthe House has hosted many notable figures, including Mark Twain, Oscar Wilde, Franklin Roosevelt, and Frank Sinatra. Legend has it that Andrew Jackson and Jean Lafitte even discussed battle plans for the Battle of New Orleans at the bar in 1815.
Today, the Old Absinthe House is still a popular spot for locals and tourists alike, offering a unique and historical atmosphere, live music, and of course, a selection of absinthe-based cocktails.
Odd Birds Nola At Selina Catahoula is a bar and lounge located in New Orleans, Louisiana. It is known for its creative and unique cocktails, which are made with high-quality, locally sourced ingredients. The bar's menu includes both classic and innovative drinks, and the bartenders are skilled at creating custom cocktails based on individual preferences.
In addition to its cocktails, Odd Birds Nola At Selina Catahoula serves a selection of small plates and bar snacks. The atmosphere is cozy and intimate, with dim lighting, comfortable seating, and a laid-back vibe. The bar is popular with locals and visitors alike, and it's a great place to relax and enjoy a drink with friends or a date.
Odd Birds Nola At Selina Catahoula has received positive reviews for its exceptional cocktails, friendly and knowledgeable staff, and inviting atmosphere. If you're looking for a unique and memorable drinking experience in New Orleans, it's worth checking out.
The Roosevelt Hotel Bar is a historic bar located in the Roosevelt Hotel in New Orleans, Louisiana. The hotel itself is a landmark in the city and has been a fixture of the New Orleans skyline since it was built in 1893. The bar has been a popular destination for both locals and tourists for many years and is known for its classic New Orleans atmosphere.
The bar features a wide variety of drinks, including classic cocktails and specialty drinks that are unique to the Roosevelt Hotel. The Sazerac Bar, located inside the hotel, is famous for being the birthplace of the Sazerac cocktail, which is considered by many to be the official cocktail of New Orleans.
In addition to its drinks, the Roosevelt Hotel Bar is known for its beautiful decor, including the stunning murals on the ceiling and walls that depict scenes from New Orleans' history. The bar is also home to a rotating collection of art, including works by local artists.
Best Hotels Near Caesars Superdome
Maison de la Luz is a luxury hotel located in New Orleans, Louisiana, USA. The hotel is located on Carondelet Street in the Central Business District, just a few blocks away from the famous French Quarter.
The hotel features 67 guest rooms and suites that are designed to provide guests with a comfortable and stylish stay. Each room is uniquely decorated with custom furnishings and artwork and features luxurious amenities such as Frette linens, Le Labo bath products, and Nespresso coffee machines. The suites are particularly spacious and offer separate living areas.
Guests of Maison de la Luz also have access to a range of hotel amenities, including a 24-hour fitness center, a rooftop terrace with views of the city, and a private bar called Bar Marilou. The hotel has a complimentary continental breakfast each morning and a nightly turndown service.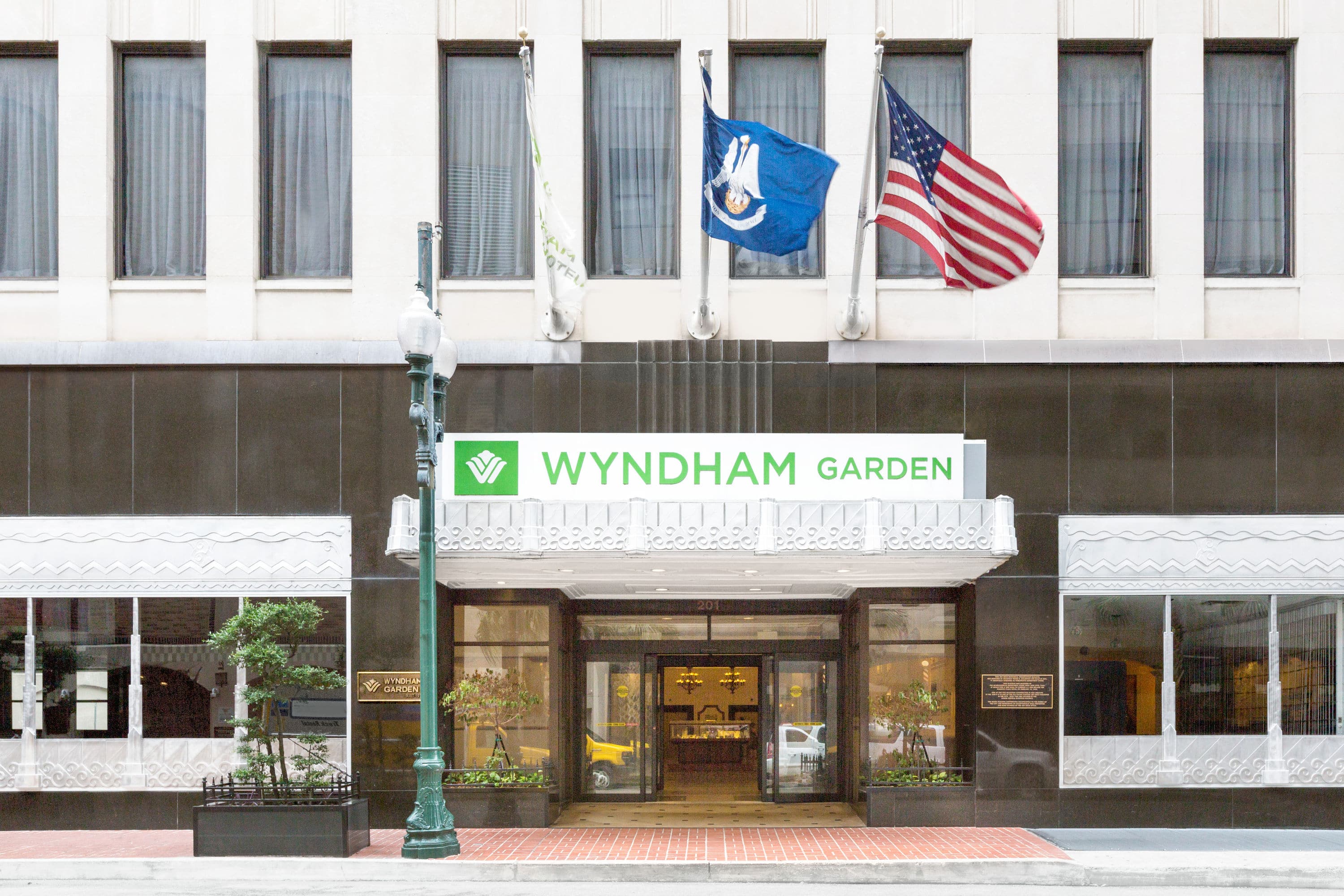 The Wyndham Garden Baronne Plaza New Orleans is a hotel located in the heart of New Orleans, Louisiana. The hotel is housed in a historic building that was built in 1931, and it has been recently renovated to offer modern amenities while still preserving its original architectural details.
The hotel features 170 guest rooms and suites, all of which are decorated in a classic style with modern touches. The rooms are equipped with flat-screen TVs, free Wi-Fi, coffee makers, and work desks.
The Wyndham Garden Baronne Plaza New Orleans offers a range of on-site amenities for guests to enjoy, including a fitness center, a business center, and a rooftop bar with stunning views of the city skyline.
The History of Caesars Superdome
The Superdome was designed by the architectural firm Curtis and Davis and opened in 1975. It was built as part of an effort to revitalize the city of New Orleans and to attract a professional football team to the area. The stadium was originally named the Louisiana Superdome and was the largest domed structure in the world at the time of its completion.
In its early years, the Superdome was the home of the New Orleans Saints of the National Football League (NFL) and also hosted the Sugar Bowl, which is one of college football's most prestigious bowl games.
In 2005, the Superdome gained national attention when it served as a refuge for thousands of New Orleans residents who were displaced by Hurricane Katrina. The storm caused significant damage to the stadium, including a torn roof and flooding, but it was eventually repaired and reopened in 2006.
In 2011, Mercedes-Benz purchased the naming rights to the stadium, and it was renamed the Mercedes-Benz Superdome. The stadium continued to host a variety of events, including Super Bowl XLVII in 2013, which was won by the Baltimore Ravens.
In 2021, Caesars Entertainment acquired the naming rights to the stadium, and it was renamed the Caesars Superdome. The name change coincided with a major renovation of the stadium, which included new seating, improved concessions, and updated technology.
Where to Get Tickets for the Caesars Superdome?
You can purchase tickets for events at the Caesars Superdome through several online ticketing platforms, including Ticketmaster, StubHub, and SeatGeek. You can also purchase tickets in person at the Superdome box office, which is located at Gate A on the Plaza Level of the stadium. The box office is open Monday through Friday from 9 am to 4:30 pm and on event days from 9 am until the event ends.
Do Caesars Superdome Offers Tours?
Yes, the Caesars Superdome offers tours to visitors. The tour allows you to get an inside look at one of the most iconic sports and entertainment venues in the world.
To book a tour, you can visit the official website of the Caesars Superdome and check the tour schedule. You can book your tour online or by calling the Superdome box office directly.
The tour typically lasts about 90 minutes and covers various areas of the stadium, including the field, locker rooms, press box, and premium seating areas. During the tour, you will learn about the history and architecture of the stadium, as well as some interesting facts and stories about the various events and teams that have played there over the years.
The Caesars Superdome is a must-visit destination for any sports or entertainment fan, and a tour is a great way to experience the stadium in a unique and informative way.