You can watch American football pretty much anywhere with a TV; in the comfort of your own home, at a bar- or even live at a sports field (imagine that!).
In fact, there's nothing quite like watching a game live at a football stadium.
Home to the Washington Commanders, the FedEx Field has a rich history and offers more than just football!
If you have tickets (or are considering purchasing tickets) to an event coming up at FedEx Field, keep reading below for all you need to know about the stadium and its history- plus the best places to eat, drink, and party during your time in Washington D.C.!
FedEx Field: Key Facts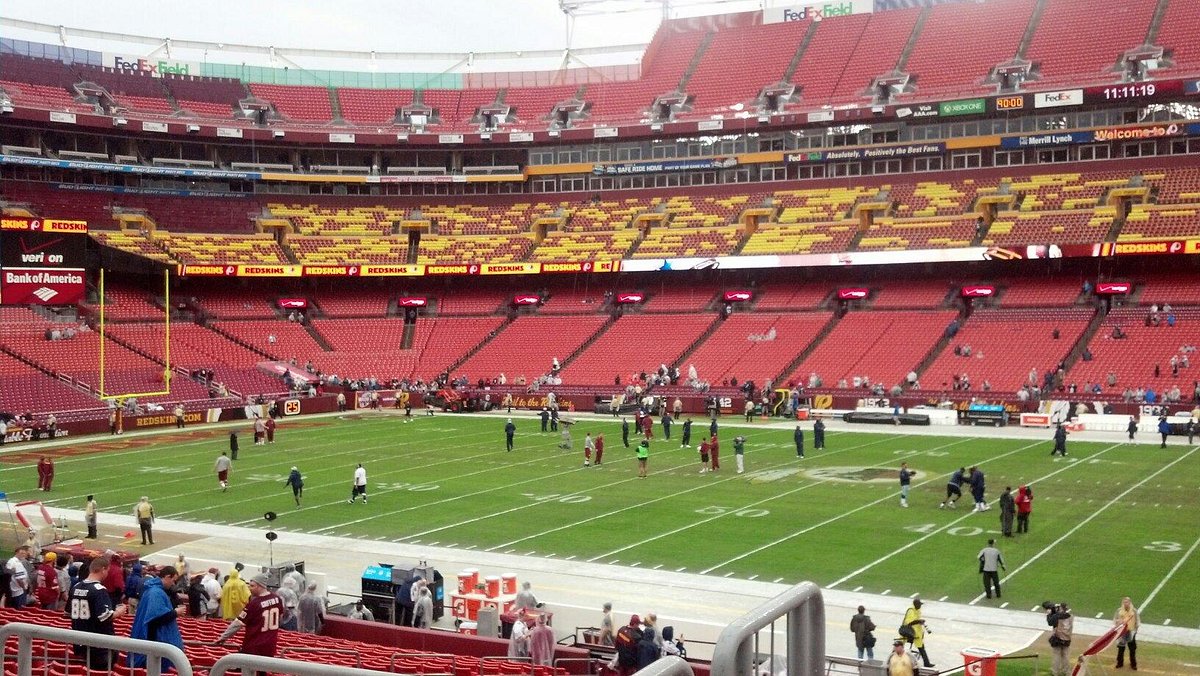 When the owner of the Redskins changed in 1999 to Daniel Snyder, he immediately got to work on making improvements to the stadium which had only been completed two years prior in 1997.
Millions of dollars were invested into the stadium improvements, such as replacing all metal rails with glass rails, so that sight lines of attendees would remain unobstructed!
Other improvements included the sound system and the parking lot, which was completely restructured and rerouted so that there would be fewer traffic jams.
The stadium used to be the largest in the entire NFL, with 91,704 seats at its peak! 
Since 2010, however, many of those seats have been removed in order to create space for luxury suites and a party deck on the upper level.
According to the Washington Business Journal, the luxury suites are kitted out with restrooms, refrigerators, TVs, bar stools, viewing seats, and a lounge area!
To make it even more impressive, there are a total of 243 of these suites within a three-tier structure.
Many other events are held at the FedEx Field other than Commander's games. You'll find special events such as concerts, college football, and soccer games (amongst others) at the stadium.
Large restaurants are located inside each of the stadium's end zones, so you can eat while you watch a game! 
Don't be afraid of missing anything while you're getting food, as each restaurant has an unobstructed view of the field.
As well as a wide variety of food, each restaurant is fully stocked with all sorts of different wine and beer selections so you can keep the good times rolling.
Don't forget about the wide range of Commander's souvenirs on offer for you to collect and admire as a proud fan. Remember to bring extra cash to the stadium when you come, as you might feel as if you're missing out if you don't!
You also may notice two different team names recurring within this article: The Redskins and the Commanders. Before you get confused – yes, they are the same team.
Originally founded in 1932 as the Boston Braves, this NFL team changed names to the infamous Redskins in 1933 as they relocated to Washington.
In 2020 the team changed its name once again to the Washington Football Club, only to rebrand once again in 2022 as the Commanders. 
The brand new name chosen out of over 40,000 fan suggestions is an homage to Washington D.C.'s connection to the military.
Where is FedEx Field Located?
You'll find FedEx Field 5 miles east of the RFK Memorial Stadium in Summerfield, Maryland.
The official address is as follows:
1600 FedEx Way, North Englewood, MD, 20785, USA.
Surrounding FedEx Field are many other attractions you may be interested in if you're heading over that way for a game:
Six Flags America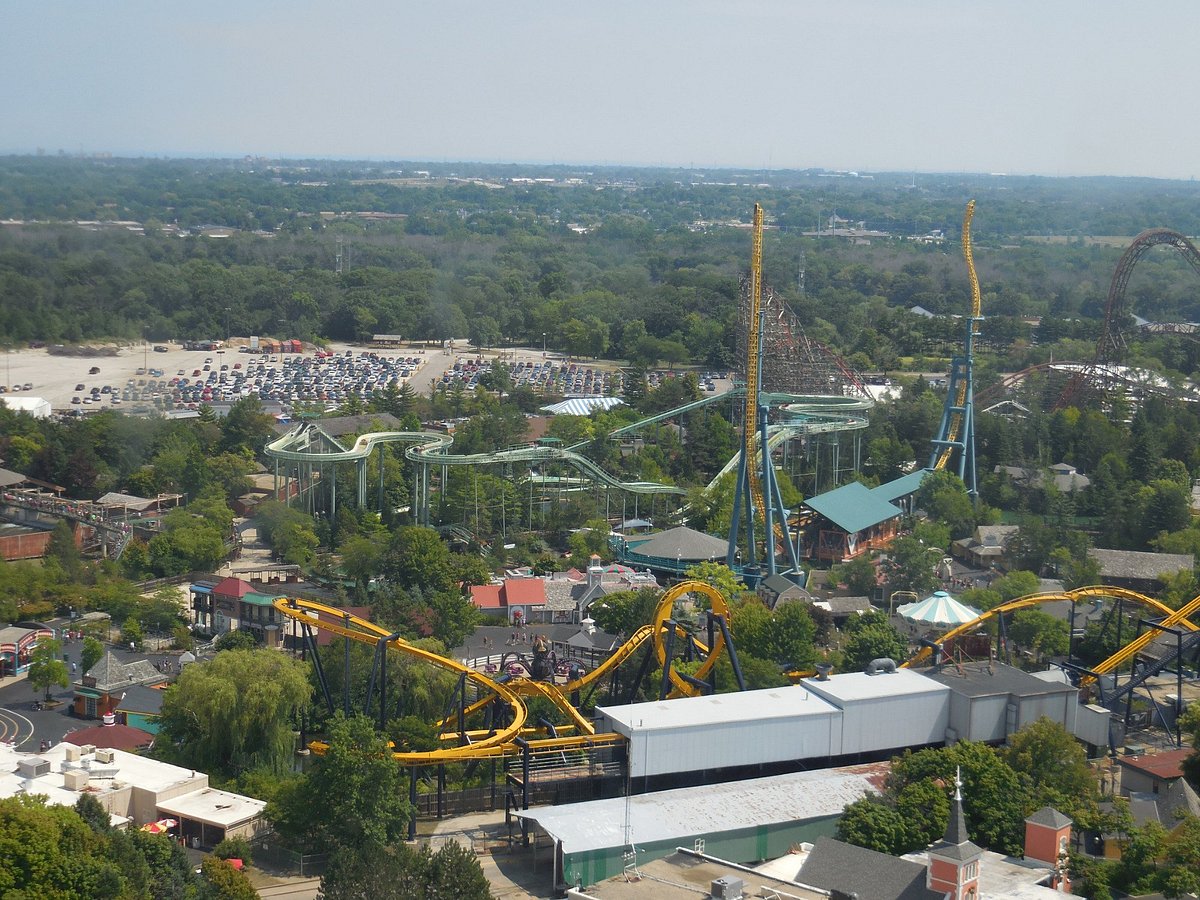 This is such a good place to visit if you have kids with you, for some good old-fashioned family fun!
National Air and Space Museum
Ranked the number one must-visit museum in Washington D.C. by Trip.com, this is another opportunity for education and fun for you and your family near FedEx Field.
National Gallery of Art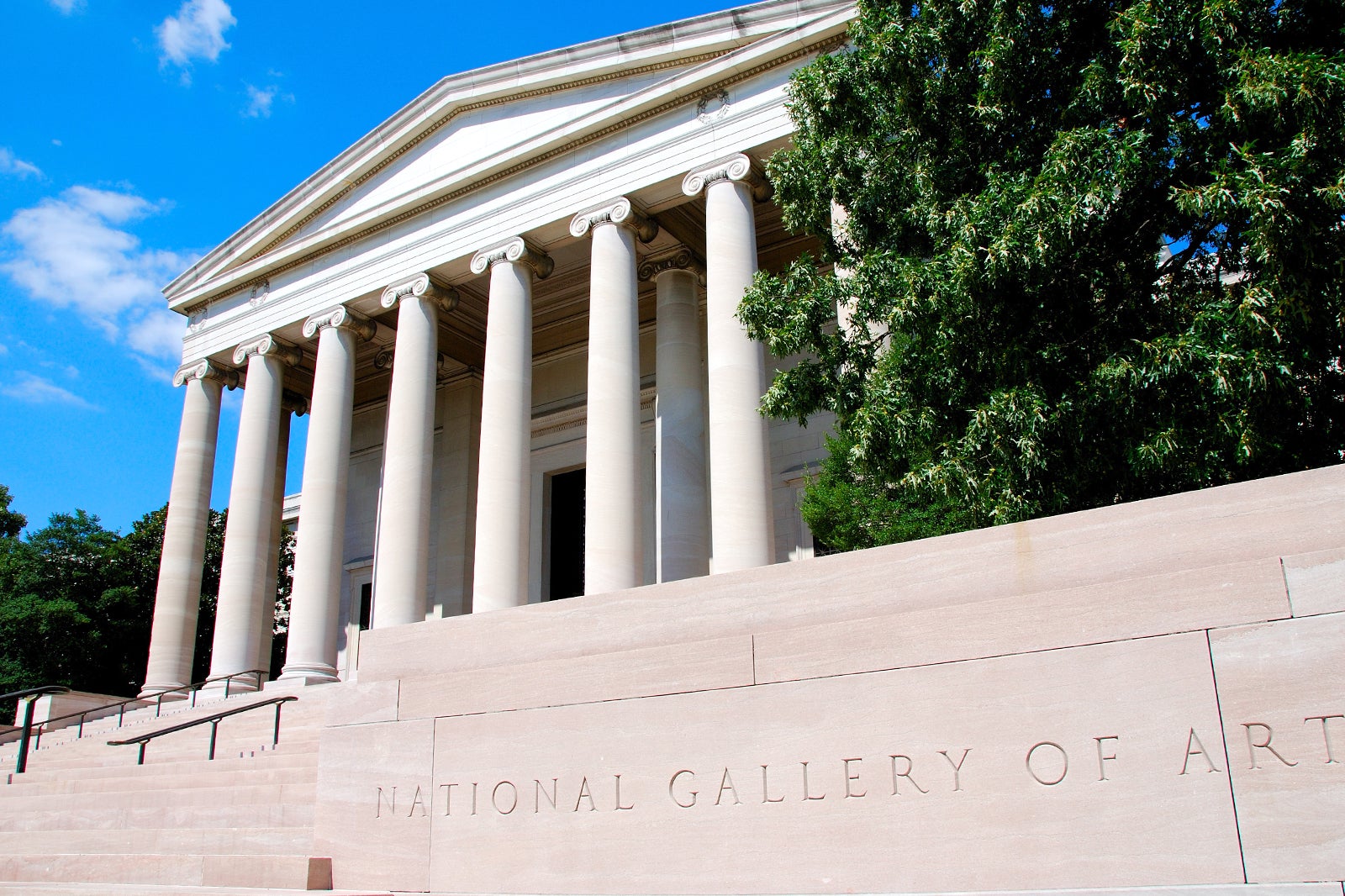 Ranked the number one popular Art Exhibition in Washington D.C. by Trip.com, art lovers will cherish the opportunity to visit this renowned gallery!
Make sure to do your research before you visit FedEx Field if you're looking to make the most of your trip to the stadium, as there are so many awesome attractions and activities within close proximity.
The Best Way to Get to FedEx Field
There are multiple ways to get to FedEx Field, including the Metro, driving yourself, or booking through a rideshare app.
If you're interested in using the Metro, the Morgan Boulevard Station is the closest station to the FedEx Field.
Less than a mile from the stadium, this station is a great option if you didn't want to park at the stadium itself.
Note: there is a Special Event Parking Fee at Morgan Boulevard of $15 from the time of kick-off through to 2 hours after the event has finished.
Traffic jams around the stadium have been called "legendary" by commenters on TripAdvisor, but if you're willing to get to the stadium early (or to sit through the traffic) there are many different parking lots you can choose from.
Parking permits will set you back roughly $65 for stadium parking, however, so you may be better off taking the Metro if you want to save a bit of cash.
Suddenly the $15 Special Event Parking Fee doesn't seem so bad!
Keep in mind that traveling to the FedEx Field by bus is also an option. If you decide to take public transport, visit the WMATA website to plan your journey via either train or bus.
Parking Near FedEx Field
At the stadium, there are 17 individual, specialized parking lots to suit whichever parking needs you may have. There are specific parks for RVs, tailgaters, disabled, and other potential requirements.
Parking permits valid for one parking space must be bought if you wish to park in any of the lots on site. 
You can either purchase your parking permit in advance here, otherwise, there is accessible pay-on-site parking in the Gray Lot off Brightseat Road.
To get into each different lot at the stadium, make sure to take the correct designated road for that parking lot.
If you happen to accidentally take the incorrect roadway, you will be turned around and asked to take the correct one instead!
To ensure that you take the correct roadway to your parking lot on the first try, click here to find the specific directions to whichever parking lot you will require at the venue.
After all, you don't want to be getting confused and flustered trying to find your way when you're surrounded by people and cars on the big day!
The Best Restaurants Near FedEx Field
If you prefer something classier than stadium food on your big night out to the game, you may want to go out for dinner instead!
Whether you're with your family, your friends, or your co-workers for the game night, you'll be spoilt for choice in the amount of top-tier restaurants located nearby to FedEx Field.
According to USA Today, here are some of the best restaurants near FedEx Field for when you get a hankering for some amazing food on your night out at the game!
Blue Duck Tavern
Nestled inside the Park Hyatt Washington D.C, the award-winning Blue Duck Tavern has menus for all times of the day. 
Boasting a menu filled with artistically crafted American cuisine, you won't be sorry for choosing this destination for your breakfast, brunch, lunch, or dinner!
With many seating options such as the Tea Cellar, Chef's Table, or Garden Terrace, you'll have your pick on where to sit and enjoy your meal.
One of the most special aspects of this restaurant is the local meat sources. Farmers from within the area provide chicken, beef, and duck options for you to enjoy as main courses for your dinner.
Oyamel
You'll find this lively urban Mexican restaurant in the Penn Quarter, Washington D.C.
Ranking consistently as a top Washington dining destination, you're sure to get a kick out of dining here during your time at the FedEx Stadium!
The food is a mix of assorted regional Mexican dishes. Soups, salads, tacos, and other treats are waiting for you on their menu.
One of the great things about Oyamel is their pick-up and delivery service, which may come in handy if you're wanting to pick up dinner to take to your tailgate at the stadium.
Sink your teeth into some flavorful, spicy, Mexican food at Oyamel – you won't be disappointed with what you taste!
Joe Theismann's Restaurant
There couldn't be a list of the best restaurants near FedEx Stadium without including legendary Redskins quarterback Joe Theismann's own restaurant!
The restaurant was started over 35 years ago, as one of the first restaurant/bar combinations in the country. You'll find an array of sports memorabilia inside, along with an enormous amount of TVs that can even be found in the bathroom. 
You won't miss a second of the game while dining here! This restaurant is fantastic because it can cater to all sorts of dining needs.
Are you in the mood for classic bar food? They've got you covered. Looking for something more luxurious like grilled Mahi Mahi or New Zealand lamb chops? Look no further!
The Best Bars Near FedEx Field
No matter what the outcome of the game may be, you may get out of the stadium gates craving a drink and some good vibes. You definitely don't have to go straight home, that's for sure!
There are many different locations open for business on game night, ready to keep your game spirit alive for a little while longer.
Luckily USA Today has spoiled us with a list of the top nightlife locations for a cold drink and good music around the FedEx Field!
Madam's Organ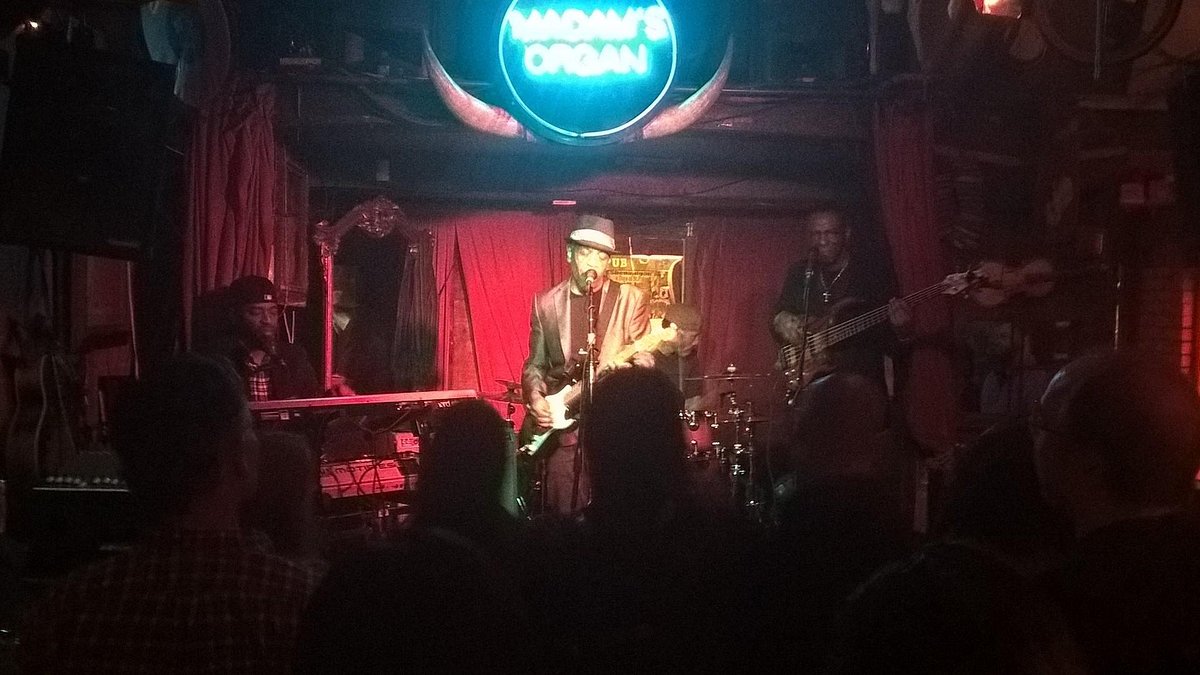 With 25+ years of providing a great atmosphere for live, bluesy music, Madam's Organ is definitely a bar to check out.
With eclectic decor and a devotion to helping you get your groove on, you'll find live music 7 nights a week and an extensive menu offering delicious food, like Susie's Chicken Tenders and Sebastian's Meatloaf.
If you're lucky, you may even catch them on a night when they're running an open mic, so you can put on your own performance of a lifetime – or make one of your buddies do it!
Described as being "Where the beautiful people go to get ugly", you won't want to miss out on getting a little wild with people that definitely know how to have a good time.
Nightclub 9:30
Also known as the 9:30 Club, this star-studded venue is sure to amaze you with its talent and hospitality.
Many famous bands and names entertain at this club, so take a look at their 'upcoming shows' list and browse through all they have to offer.
Music isn't the only fantastic quality at this club either! There are plenty of incredible dishes on their menu, which includes vegetarian and vegan options.
With four separate bars, you won't find it difficult to get yourself the perfect cold beverage to celebrate – or mourn – the thrilling game you just saw at the FedEx Stadium.
The night doesn't have to end when the game is over, and Nightclub 9:30 knows it! To keep you going with the party spirit even longer, they have a coffee bar offering caffeinated treats to keep you up and awake for all the action.
Bracket Room
You may be the kind of person who prefers a more traditional 'sports lounge' type of deal after the game finishes.
Who could blame you? They're a great place to soak in even more of that great sports energy.
The Bracket Room features a late-night menu that's super popular on game nights, so be sure to check out their "World's Best Tater Tots" if you're feeling peckish!
If you couldn't make it to the game yourself, there are 35 TVs in total for you to view it within the lounge – so no excuses!
With stylish décor and small, innovative plates to enjoy, there's really no reason for you to not hit this spot on your way back from the FedEx Field.
The History of FedEx Field
The FedEx Stadium was made as a replacement for the Washington Redskins team, who previously played in the Robert F. Kennedy Memorial Stadium.
It wasn't always named the FedEx Stadium, however, as when construction was completed in 1997 it was named the Jack Kent Cooke Stadium after the recently deceased owner of the team.
Jack Kent Cooke was the man who initially wanted to have this new stadium built, but unfortunately, he never made it to opening day.
He passed away in April of 1997 and the stadium didn't open until September of that same year.
One heartwarming fact about the stadium grounds themselves is that its name "Raljon" is a combination of Jack's two sons Ralph and John. 
Jack Cooke was even able to register this new name with the United States Postal Service as a legal address for the zip code 20785 in Landover, Maryland.
Raljon continued to be a legal alternate address for the stadium grounds until 1999 when Daniel Snyder bought the Redskins team off the Cooke estate. The address for the stadium switched from Raljon to Landover.
A special exit was created off Interstate 495 named Arena Drive (Exit 16) for attendees to reach the stadium.
Also, in 1999 along with Snyder buying the Redskins, the naming rights for the stadium were sold to FedEx at the end of that year for around $7.6 million per annum.
Impressively, FedEx has sold out of all non-premium entry tickets for every single season in its existence.
There are an average of 160,000 Redskins fans on the waiting list for season tickets! That is a huge amount for a stadium that can presently only facilitate 71,000 seated fans.
The stadium used to hold far more people, over 91,000 in fact. Since 2010 however, there have been groups of several thousand seats removed.
The removed seats in the upper endzone area are what made room for the party deck that is now used during matches.
Renovations are still constantly being made to the stadium, such as to the luxury suites, HD scoreboards, and other improvements.
Where to Get Tickets for FedEx Field
Tickets for FedEx Stadium can be purchased off the Washington Commanders website through Ticketmaster here. Prices do fluctuate, so keep checking their page to make sure you get the best deal you can.
Alternatively, you can buy your tickets online directly through Ticketmaster here. You will be able to see all upcoming games and events being held at the venue.
If you don't want to buy tickets online, they can also be purchased at the stadium in-person from the team's ticket office. The office is located between Gate A and Gate H on the south side of the stadium.
Does FedEx Field Offer Tours?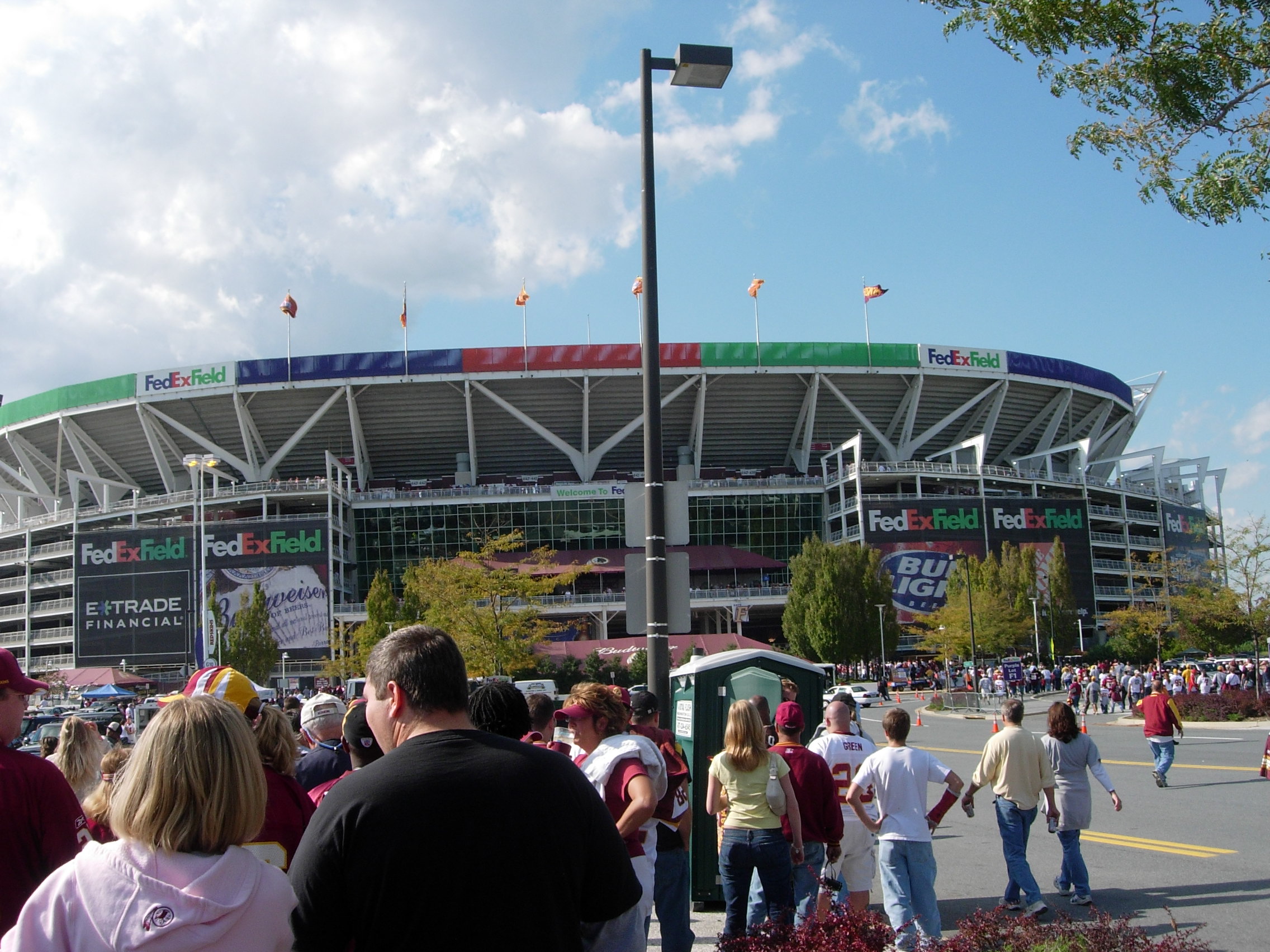 FedEx Field offers tours every Monday to Friday at 11:00 am, however, they will try to accommodate if these times don't work.
Tours run for 60-90 minutes, and will commence rain or shine- so make sure you bring something to keep you dry!
You won't be able to check out the stadium on weekends though, or before or after any big stadium event. Tickets are $20 for adults, $13 for children aged 4-13, and free for kids 3 and under.
Make sure you book a tour as they're run by appointment only, and you'll need at least 20 paying adults or children in your group.