M&T Bank Stadium is often known as the "Ravens Stadium" or "The Bank." It is a multi-functional stadium in Baltimore, Maryland, and home of the NFL team, Baltimore Ravens. The stadium hosts college football games, concerts, and other entertainment events.
The stadium officially opened its gate in 1998, and since then, it has been a fan favorite because of the different amenities, services, and food. M&T Bank Stadium has continuously improved its service, food quality, and taste for Ravens fans.
So, if you plan to visit the stadium to enjoy the Baltimore Ravens game or just to explore the massive stadium, you must try out the suggested food. Otherwise, you will miss something great.
Exploring the Food Options of M&T Bank Stadium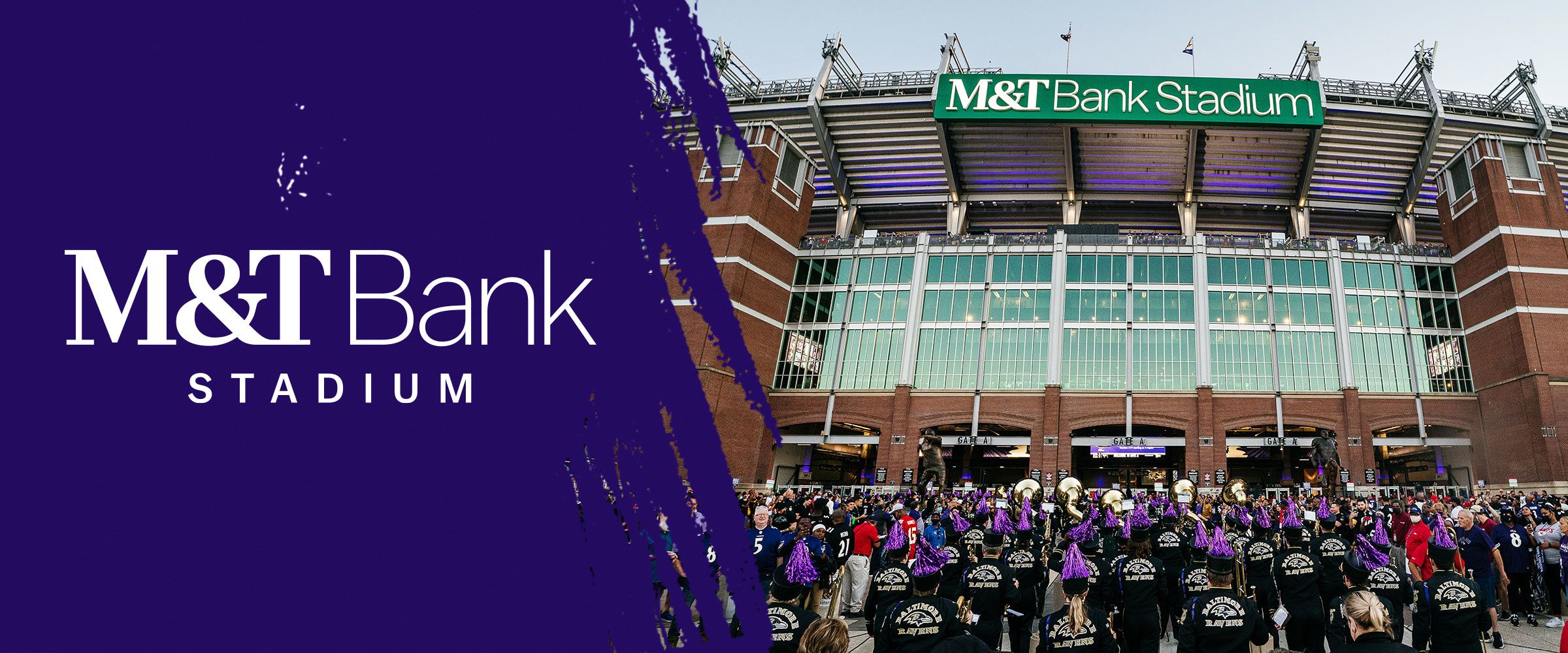 M&T Bank Stadium has a lot of food options for hungry fans on game days. They have savory and bar items for anyone who needs a delicious chilled drink during the game or after a fulfilling meal.
Moreover, the stadium always tries to improve its food quality and add more food options to make the venue more inclusive. So, if you are a fan of the Baltimore Ravens and planning to watch a game, you are in for some delicious goodness!
Savory Items
We have listed some of the most famous savory food items that have become fan favorites over the years. So, let's get to it!
Goal Line Grills
If you want chicken and pizzas, head over to Goal Line Grills. They offer tasty pepperoni pizzas, sausages, chicken fingers, cheese pizzas, sausage pizzas, and many other delicious items.
Shake Shack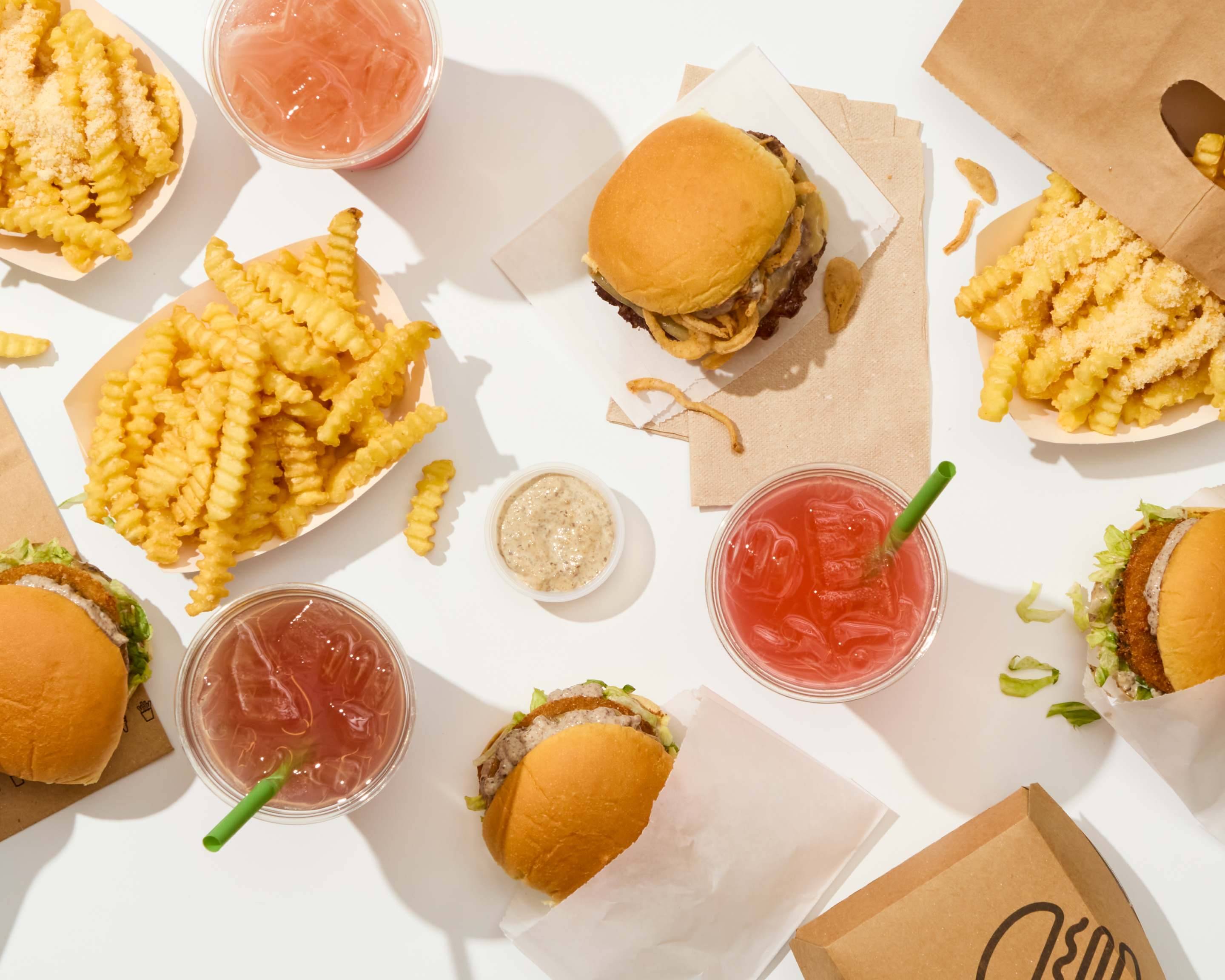 You definitely went to Shake Shack at least once. But if you haven't, M&T Bank Stadium has one in the stadium. On the other hand, if you are already a fan of Shake Shack's food, you can eat a hearty meal from here on your next game day. You can get classic hamburgers with soda, fries, beer, and, of course, shakes of various flavors.
The Pratt Street Hoagie
If you want a hearty and fulfilling meal at the stadium after an exciting Ravens game, visit The Pratt Street Hoagie. They offer a delicious pit-beef hoagie with fresh lettuce, pickled red onions, crab dip, horseradish cheddar cheese, and other tasty condiments.
Devil's Backbone Bar
Devil's Backbone Bar in section 128 won't make you miss your game while you are sipping on some delicious craft beer. They have live TV for fans to enjoy at the bar and relax.
Kickoff Classics
If you have brought your friends or family to watch the Ravens play at the stadium, you need a place where you can get classic stadium food. Kickoff Classics is where you can get nachos, hot dogs, sandwiches, chicken sandwiches, chili bowls, cracker jacks, pretzels, and many other food items. You can find them in the concourses and concession stands at the stadium.
Kosher Grille
In sections 130 and 151, you can visit Kosher Grille. They serve some of the best kosher meals at the M&T Bank Stadium. Their menu has Italian sausages, hot dogs, hamburgers, pastrami sandwiches, pretzels, and beverage items. So, if you have brought your family to the stadium to enjoy a game day, you can buy them delicious yet simple food from Kosher Grille.
Dogfish Head Bar
Dogfish Head Bar offers chilled craft beer to fans on a hot day at the stadium. So, if you want to get a craft beer, head over to section 148.
Moreover, Dogfish Head Bar also offers savory food items on their menu. They have crab corn chowder, house-baked pretzel bites, wood-grilled indulgence burgers, seafood tacos, wood-fired pizzas, soups, salads, and many more mouth-watering items.
Frank's Buffalo Chicken Burger
Frank's Buffalo Chicken Burger is a fan favorite at the M&T Bank Stadium. If you are craving a wholesome burger, this is the right place to visit. The burger is made with a Hoffman Farmers patty, fresh lettuce, American cheese, buffalo chicken dip, Frank's red hot sauce, and ranch dressing. Every bite of this burger feels like a dream come true!
Bud Light Party Zone
You can head over to the Bud Light Party Zone if you always have a chilled Bud Light during a game day. You will get all the cold Bud Lights here in section 134.
Vegan Food
If you thought that the M&T Bank Stadium doesn't have anything for vegans, then have a look at sections 134, 146, 512, 539, and 552. Here you will be able to get some delicious field roast vegan frankfurters that are paired with a lovely jalapeno mango chutney. You can also get the vegan garden burger with jalapeno mango chutney if you are looking for something more hearty.
Bar Items
Bar items are very popular at any NFL stadium. It is known that people enjoy football more when they have a drink in their hand. So, if it is the same for you too, you can visit our suggested places to grab yourself a cool beverage.
Heavy Seas Beer
Heavy Seas Beer is a very popular beer place at the stadium. Their most famous beer is the Loose Cannon, which has notes of herbs, pine, and grapefruit. They make their beer in such a way that it has a perfect golden color and a creamy mouthfeel to it. So, if you want something like this, head over to the Heavy Seas Beer after an exciting game of the Ravens.
Coors Brewing Company
Coors Brewing Company serves one of its best-selling beers in the M&T Bank Stadium. You must visit the Coors Brewing Company if you want a sip of excellent chilled Coors Light. Moreover, you can also get their other brews on tap if you want a taste.
Conclusion
M&T Bank Stadium has over 70,000 seating capacity and serves food to over 70,000 people on a game day. You can enjoy a great Baltimore Ravens game in this outdoor facility with some of the most delicious food. If you plan to visit the stadium soon, don't forget to try out the mentioned food and beverage items. They are truly delicious and great foods to enjoy during a heated game.
James is a big time NBA Golden State follower, who makes sure to catch games when he's in the area. He likes to follow International Soccer, with an interest in small town soccer club, Blackburn Rovers located in the North on the UK.