Fenway Park, located in Boston, Massachusetts, has been an iconic symbol of America's favorite pastime since it first opened its doors on April 20, 1912.
As the home of the Boston Red Sox, the city's Major League Baseball (MLB) franchise since 1912 and its only MLB franchise since 1953, Fenway Park is truly a testament to the enduring spirit of baseball.
With its storied history and unique charm, this beloved ballpark has managed to preserve its original character while also adapting to modern times.
Nestled near Kenmore Square, Fenway Park has witnessed countless unforgettable moments and housed a wide array of legendary players.
This historic stadium is more than just a place to watch a game; it's a living museum that offers a glimpse into baseball's rich past.
From the towering Green Monster to the red seat marking the longest home run ever hit in the park, Fenway is filled with fascinating features that attract fans from all over the world.
Visitors to Fenway Park often marvel at its intimate atmosphere, where every seat offers an excellent view of the game.
The park's unique layout and welcoming vibe make it a must-see destination for baseball lovers and those looking to experience a piece of American history.
Whether it's attending a game or embarking on a behind-the-scenes tour, Fenway Park never ceases to charm and captivate its guests, leaving them with unforgettable memories of time spent at America's most beloved ballpark.
Fenway Park History
Origins and Construction
Fenway Park, home to the Boston Red Sox, has a rich history dating back to the early 20th century.
In 1911, Red Sox owner John I. Taylor purchased the land bordered by Brookline Avenue, Jersey Street, Van Ness Street, and Lansdowne Street, and developed it into a larger baseball stadium.
The first baseball game at the stadium was played on April 9, 1912, in an exhibition match between the Red Sox and Harvard College.
The first professional game took place on April 20, with the Red Sox defeating the New York Highlanders (later known as the Yankees) in a 7-6 victory.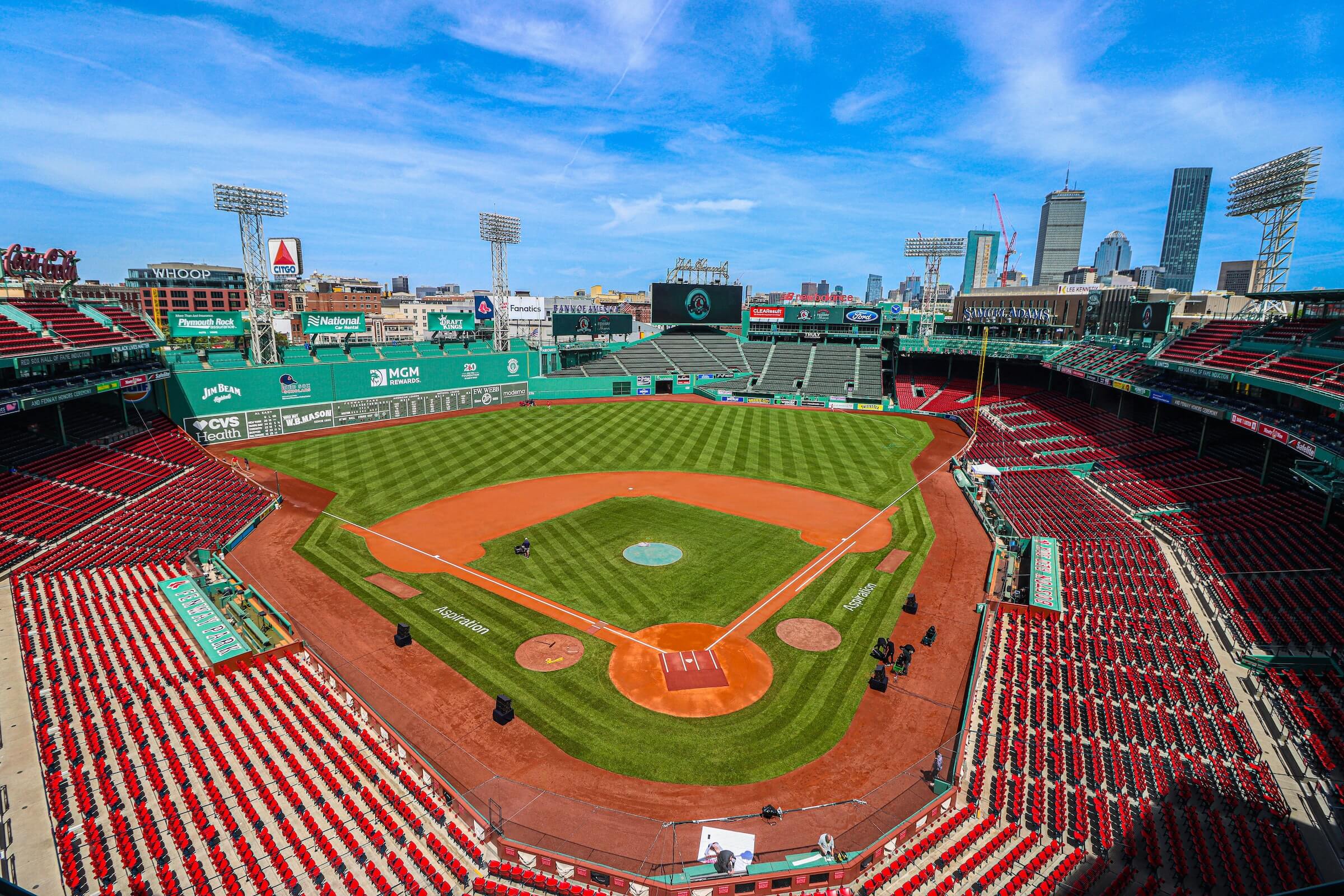 Historic Events
Fenway Park has been the site of many historic events and moments in baseball history.
One notable event occurred on June 9, 1946, when Ted Williams hit a 502-foot home run off Fred Hutchinson of the Detroit Tigers.
This remains one of the longest home runs in Fenway Park history and is commemorated by a red seat in Section 42, Row 37, Seat 21, where the ball landed.
Fenway Park celebrated its 100th birthday on April 20, 2012, becoming the oldest park in major-league baseball.
The stadium has undergone several renovations over the years, ensuring that it will continue to be a beloved home for the Red Sox and their fans for decades to come.
Boston Red Sox at Fenway
Memorable Games
Fenway Park has hosted numerous unforgettable moments throughout its history. Some of the most iconic games include:
April 20, 1912: Fenway Park's inaugural game, where the Red Sox defeated the New York Highlanders (now the Yankees) 7-6 in 11 innings.
October 21, 1975: Carlton Fisk's iconic game-winning home run in the 12th inning of Game 6 during the 1975 World Series, against the Cincinnati Reds.
October 17, 2004: The Red Sox made an incredible comeback from a 3-0 series deficit in the ALCS against their archrivals, the New York Yankees, and won 10-3, with David Ortiz hitting a crucial home run.
Notable Players
Fenway Park has been home to some of the most legendary players in Red Sox history. A few of these stars include:
Ted Williams: Considered one of the greatest hitters to ever play the game, Williams played his entire 19-year career with the Red Sox. He holds the record for the highest on-base percentage in MLB history.
Carl Yastrzemski: Known as "Yaz," this left fielder and first baseman played 23 seasons with the Red Sox, boasting 18 All-Star appearances and a 1967 Triple Crown title.
Pedro Martinez: One of the most dominant pitchers of his era, Martinez pitched for the Red Sox from 1998 to 2004. During his time in Boston, he won two Cy Young Awards and was an instrumental part of the 2004 World Series-winning team.
David Ortiz: Also known as "Big Papi," Ortiz made his indelible mark on Red Sox history during his 14 seasons in Boston. He was a key member of the World Series-winning teams in 2004, 2007, and 2013, and he retired as the Red Sox all-time leader in home runs by a designated hitter.
Fenway Park has countless stories to tell, and its status as the home of the Red Sox only adds to its mystique and significance.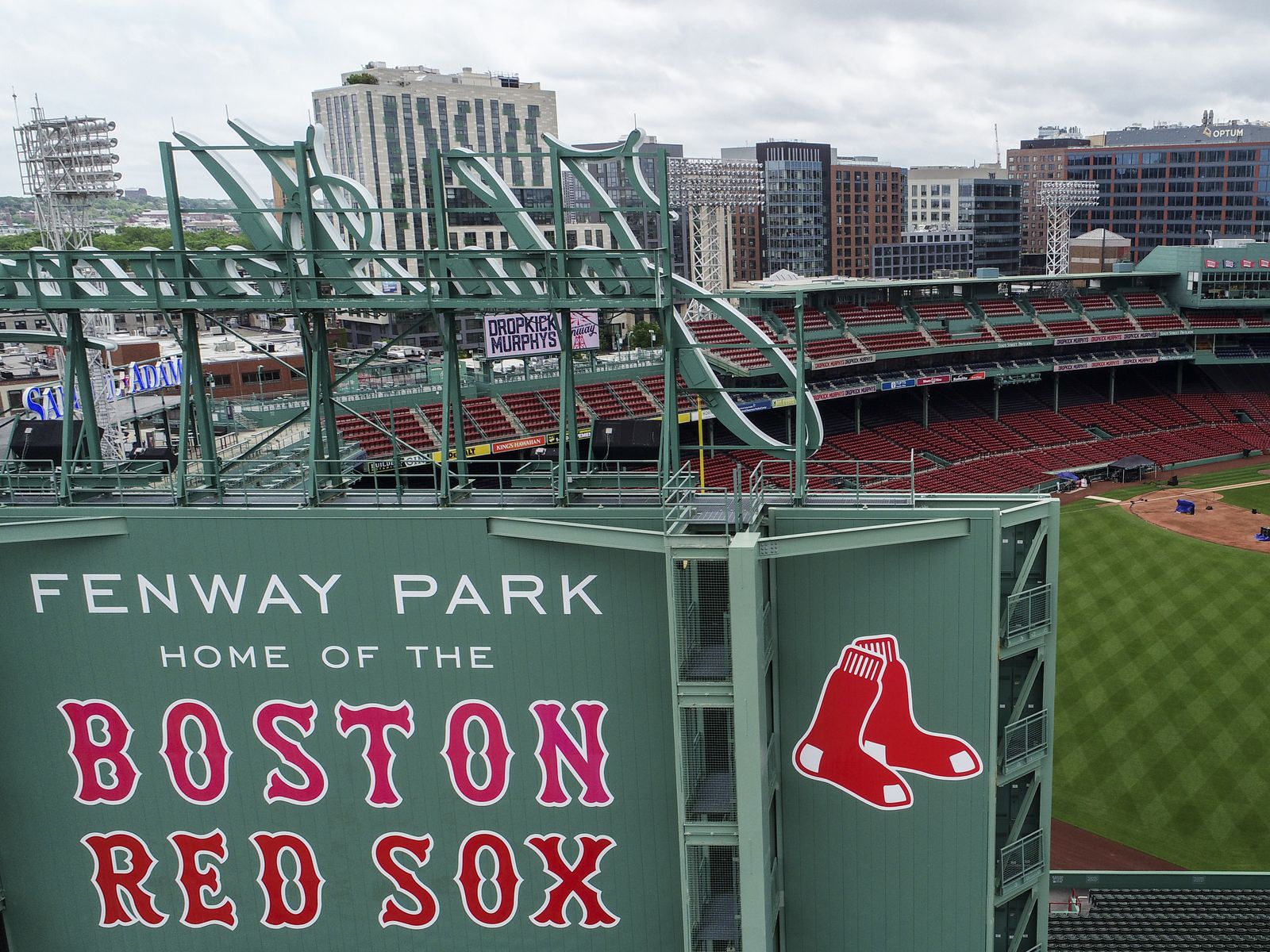 Stadium Features
Green Monster
Fenway Park is famously known for its iconic Green Monster – a high left-field wall standing 37 feet and 2 inches tall, painted green. It was originally constructed to prevent people outside the park from getting free views of games.
The Green Monster has been a part of the field since its opening in 1912, but it didn't receive its current name until the 1940s.
Pesky's Pole
Another unique feature of Fenway Park is Pesky's Pole, the right field foul pole located 302 feet from home plate.
Named after former Red Sox player Johnny Pesky, the pole has seen several legendary home runs in its time, some of which have wrapped around it just fair.
Fenway Farms
Fenway Farms is an urban rooftop farm located in Fenway Park that yields fresh, organic produce.
Inaugurated in 2015, this 5,000-square-foot area grows a variety of fruits and vegetables, which are used in the stadium's food offerings and also donated to local charities.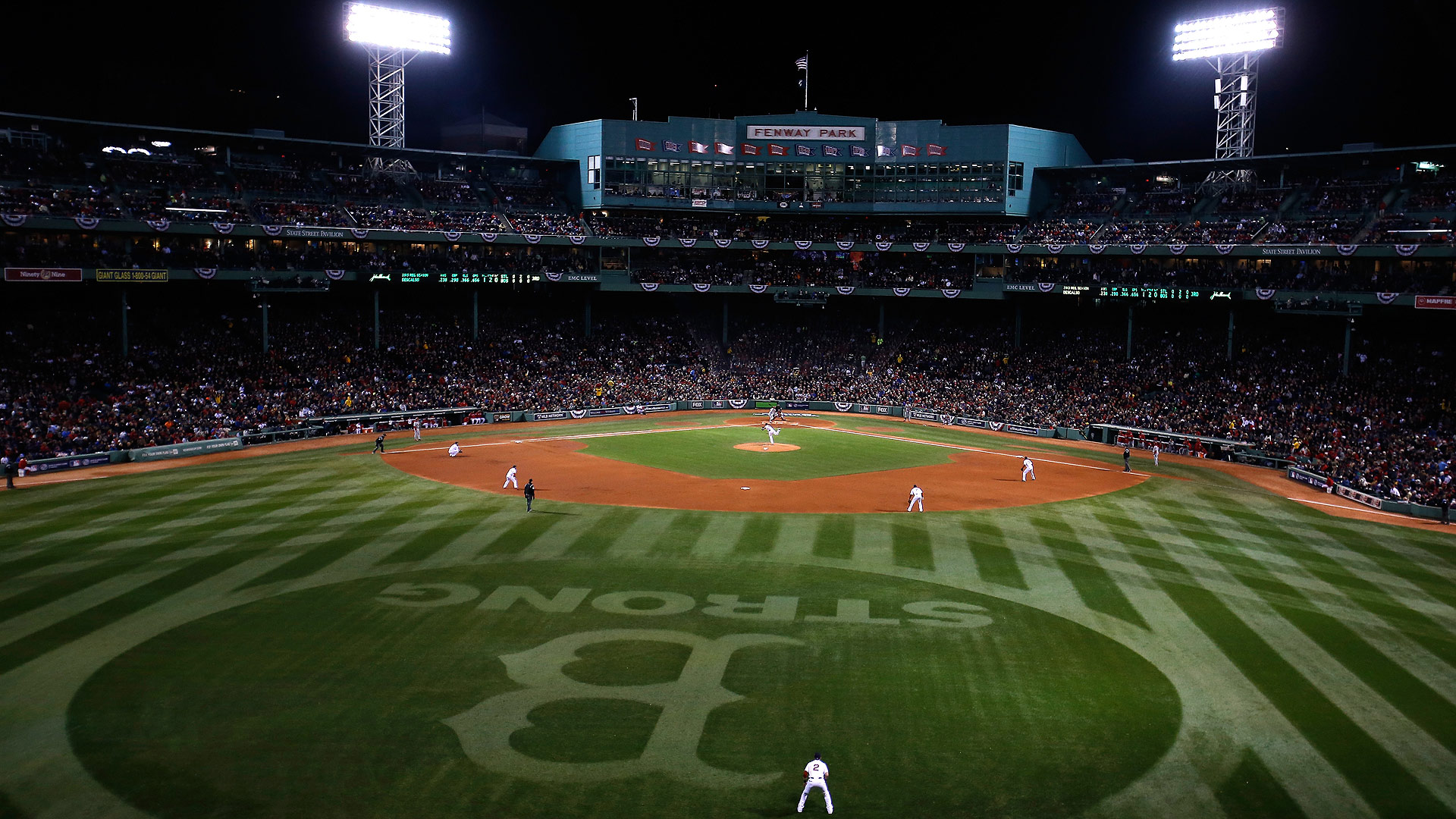 Statues and Memorials
Fenway Park features several statues and memorials to honor legendary figures in the Red Sox history.
Some of the notable ones include:
The statue of Ted Williams, located outside Gate B, honors the Red Sox legend and captures one of his well-known acts off the field – his dedication to helping children with cancer.
"Teammates" statue, located outside Gate B, features Bobby Doerr, Dom DiMaggio, Johnny Pesky, and Ted Williams, and represents the friendship built during their tenure on the team.
Yawkey Way, a street adjacent to Fenway Park, was named in honor of former Red Sox owner, Thomas A. Yawkey, who had a huge impact on the team and the ballpark during his time.
These features contribute to Fenway Park's distinctive character, making it one of the most beloved and historically significant ballparks in Major League Baseball.
Visiting Fenway Park
Getting There
Fenway Park is located at 4 Jersey Street in Boston, Massachusetts. You can visit this historic ballpark by various modes of transportation.
Public transportation: The easiest way to get there is by using the MBTA subway system, commonly known as the "T." The Green Line will take you to the Kenmore stop, which is just a short walk away from Fenway Park.
By car: If you prefer driving, there are several parking lots and garages nearby the ballpark. Keep in mind that parking might be limited during game days and traffic can be heavy.
On foot or bicycle: Fenway Park is also accessible by walking or cycling from nearby neighborhoods.
Tours
Fenway Park offers tours for fans interested in exploring the historic ballpark and learning about its rich history.
The ballpark tours are guided by knowledgeable tour guides and narrated by a Red Sox announcer.
You can also experience a Virtual Tour of Fenway Park on your computer or smartphone, which uses a team drone to give you a unique perspective of the park.
Here are some highlights you can expect during a Fenway Park tour:
Discover the early years of Fenway Park and its development
See the famous Green Monster up close
Explore the press box and walk on the field
Learn about some of the most memorable moments in Red Sox history
Attractions
While visiting Fenway Park, don't miss the opportunity to explore the various attractions and amenities the ballpark has to offer:
Red Sox Team Store: Grab some souvenirs and official Red Sox merchandise
Food offerings: Enjoy some classic ballpark eats, including Fenway Franks and New England-style clam chowder
Kids' activities: Check out the interactive play areas and photo opportunities for children
Monuments and memorabilia: Discover the history of the Red Sox by visiting various hall of fame plaques, statues, and historical plaques throughout the ballpark
James is a big time NBA Golden State follower, who makes sure to catch games when he's in the area. He likes to follow International Soccer, with an interest in small town soccer club, Blackburn Rovers located in the North on the UK.