The excitement of a live Detroit Lions game is an experience football fans won't want to miss. With a new season on the horizon, many are eager to secure their tickets and cheer on their favorite team. This article aims to help fans find the best places to purchase Detroit Lions tickets for the 2023 season and beyond.
One avenue for buying Detroit Lions tickets is through the team's official website, DetroitLions.com. This source offers various ticket options, including season ticket memberships, single-game tickets, suite rentals, and group ticket packages. Fans can also explore a 3D interactive seat map on the site to get an idea of the view from different spots within Ford Field.
In addition to the official team website, fans can consider purchasing Lions tickets through reputable third-party platforms such as SeatGeek and Ticketmaster. These platforms provide a user-friendly experience with a variety of seating options and prices to accommodate different budgets. As always, it's important to remember to only purchase tickets from trustworthy sources to avoid scams and counterfeit tickets.
The History of Detroit Lions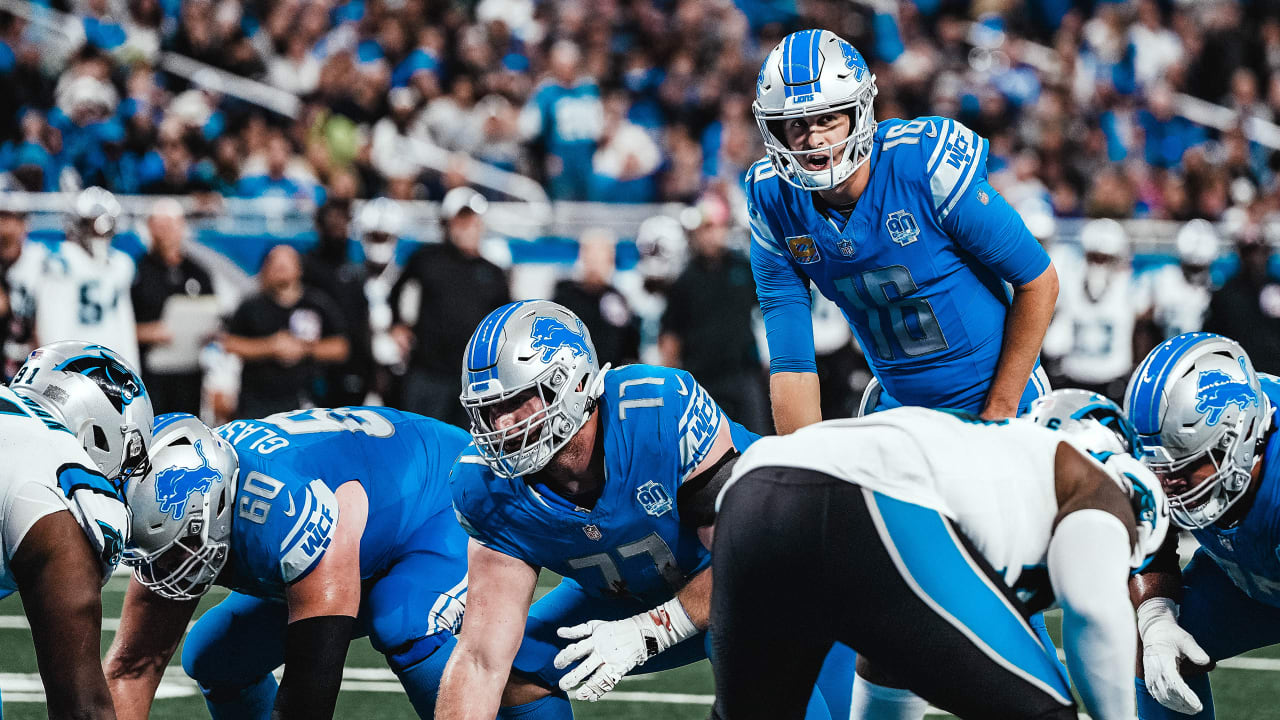 The Detroit Lions have a storied history that dates back to their formation in 1929 as the Portsmouth Spartans of Portsmouth, Ohio. In 1934, the team moved to Detroit and adopted the name of the Detroit Lions. As members of the National Football Conference's (NFC) North Division, the Lions are fierce competitors against the Minnesota Vikings, Green Bay Packers, and Chicago Bears. The Lions don their team colors of Honolulu Blue and Silver with pride, representing their long-standing football legacy.
Over the years, the Detroit Lions have had their fair share of ups and downs, but their loyal fans have supported them through thick and thin. Some of the Lions' notable achievements include four NFL championships in 1935, 1952, 1953, and 1957. Despite their early success, the fans have been eagerly waiting for a Super Bowl appearance, and each new season brings hope and excitement.
Throughout their history, the Lions have been home to some remarkable talents. Some of the team's Hall of Famers include legendary running back Barry Sanders, who was known for his incredible agility and ability to evade tackles, and Alex Karras, a fierce defensive tackle who terrorized opposing quarterbacks. These great players, along with many others, have left an indelible mark on the Lions' franchise and contributed to the team's rich history.
Although the Detroit Lions have faced their share of challenges and adversity, they continue to be an important part of the NFL and the city of Detroit. With each new season comes a renewed sense of hope and excitement for what lies ahead, as fans and players alike look forward to making history and bringing a Super Bowl victory to Detroit.
Ford Field: The Home Ground
Ford Field is the home ground of the Detroit Lions, a professional American football team based in Detroit, Michigan. Opened in 2002, this signature stadium not only provides an exciting venue for football games but also hosts various events and concerts throughout the year.
When it comes to purchasing Detroit Lions tickets, the official team website, DetroitLions.com, is an ideal starting point. Here, fans can browse through available tickets and choose the best seating options considering their preferences and budgets. The website also offers digital ticketing, which makes the whole process smooth and convenient. Furthermore, those interested in enjoying the game from the comfort of a suite can explore different annual and single-game suite options available at the Ford Field.
For fans seeking alternative methods to purchase tickets, third-party platforms like Ticketmaster also provide access to Detroit Lions home games. Their website often has a wide range of tickets, including tickets for specific match-ups like the Detroit Lions vs. Atlanta Falcons game on September 24th, 2023.
While ticket prices may vary depending on the opponent and seat locations, fans should be aware that the cheapest seat at any Detroit Lions game in the 2023 season will cost over $100. This increase in ticket prices indicates the growing popularity of the team and the overall entertainment value of attending a game at Ford Field.
In conclusion, Ford Field provides an exceptional experience for fans attending Detroit Lions home games. With multiple ticket options and seating arrangements, there is a suitable choice for every dedicated fan. Regardless of which platform is used to purchase tickets, attendees can expect a friendly atmosphere and a thrilling game at this iconic stadium.
Online Marketplaces
When looking to purchase Detroit Lions tickets, there are several trusted online marketplaces available where you can find a variety of seat options and prices.
Ticketmaster
Ticketmaster is the official ticket provider for the Detroit Lions, offering a safe and secure environment to purchase tickets. Fans can browse through different seating options, as well as check for discounts and promotions. Ticketmaster provides a user-friendly platform that allows you to easily search for upcoming games and filter the results according to your preferences. Some additional perks of using Ticketmaster include:
Verified Tickets: All the tickets available are verified and guaranteed, ensuring a worry-free purchase experience.
Interactive Seating Chart: The handy seating chart can help you visualize your seat location before your actual purchase.
StubHub
Another popular platform to purchase Detroit Lions tickets is StubHub. It's known for providing a wide selection of ticket options, particularly for sold-out games. StubHub has a user-friendly interface and offers additional features:
Price Alerts: Set personalized price alerts to be notified when tickets fall within your preferred price range.
Mobile App: With the StubHub app, you can effortlessly browse and buy tickets on-the-go.
Vivid Seats
Vivid Seats is yet another online marketplace offering Detroit Lions tickets. They pride themselves in providing excellent customer service and a smooth ticket purchasing experience. Some benefits of using Vivid Seats include:
Rewards Program: Earn rewards points for every purchase made, which can be redeemed for discounts on future ticket purchases.
100% Buyer Guarantee: Vivid Seats offers a 100% buyer guarantee, ensuring buyers will receive valid and authentic tickets in time for the event.
Keep in mind to always compare prices and options on different platforms to find the best deal for your desired Detroit Lions game.
In-person Ticket Purchasing Options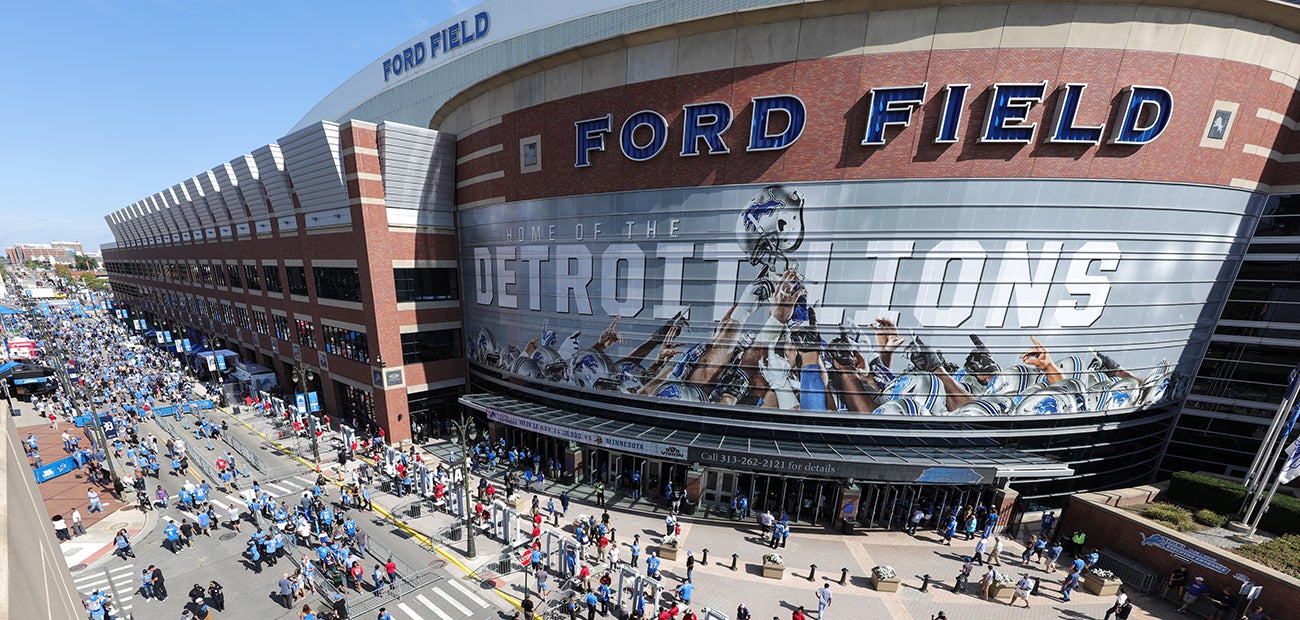 Ford Field Box Office
If you are looking for a friendly and direct way to buy Detroit Lions tickets, consider visiting the Ford Field Box Office. This is the official location for purchasing tickets for all games held at Ford Field. The Ford Field Box Office has a variety of ticket options available, including single-game tickets, group tickets, and even season tickets. Remember, the box office is only open during specific hours, so make sure to check their schedule before heading down.
Authorized Retailers
In addition to the Ford Field Box Office, there are several authorized retailers that sell Detroit Lions tickets. These retailers offer a range of ticket options, such as single-game and multi-game plans. Authorized retailers are a great option for those who prefer a more convenient location or who would like to purchase tickets along with other items.
Retailer 1: Offering a wide selection of tickets and friendly customer service, Retailer 1 is a popular choice for Detroit Lions fans. They have multiple store locations and a user-friendly website for easy ticket purchasing.
Retailer 2: Known for its competitive prices and reliable services, Retailer 2 has been a go-to spot for Lions fans for years. With multiple locations and an easy-to-navigate website, Retailer 2 is a trusted source for game tickets.
Retailer 3: For those who want a one-stop-shop for everything related to the Detroit Lions, Retailer 3 is an excellent option. In addition to offering tickets, Retailer 3 sells team merchandise and memorabilia.
Please ensure you are purchasing from an authorized retailer to guarantee the authenticity of your tickets.
Season Tickets
The Detroit Lions offer season tickets for their dedicated fans, providing an exciting and convenient way to catch all the action at Ford Field. To get your hands on these coveted tickets, you can join the 2024 Season Ticket Waitlist by reserving your spot in line with a deposit of $100 per seat. Keep in mind that waitlist deposits are non-refundable and non-transferable, but they do get applied to your eventual season ticket purchase. Visit the official Detroit Lions website for more information on how to join the waitlist.
When it comes to attending Detroit Lions games, you'll find various seating options to suit your preferences. Premium seating is available for those who want a luxurious experience and can choose between different upscale locations within Ford Field. For fans that want to attend games in a group of ten or more, the group tickets option is ideal as it offers a fun and convenient way to enjoy the games with friends, families, and coworkers.
If you're looking to add a touch of luxury to your game day experience, consider exploring the suite options that Ford Field has to offer. There are both annual and single-game suite options available, perfect for entertaining clients, celebrating a special occasion, or simply treating yourself to a VIP experience. These suites come with additional perks, like comfortable seating, private restrooms, and exclusive catering.
Lastly, don't forget that the Detroit Lions also participate in the NFL Ticket Exchange powered by Ticketmaster. This platform is a safe and reliable way to buy tickets from other fans, ensuring that all transactions are secure and trustworthy. Plus, with their digital ticketing system, it's never been easier to manage and transfer your tickets.
With the variety of ticket options available for the Detroit Lions games, you'll be sure to find the perfect fit for your preferences and budget. So, go ahead, and join the excitement of the roaring crowd at Ford Field!
Group Tickets
The Detroit Lions offer a fantastic opportunity for fans looking to attend games with a group of friends or colleagues. Group tickets are available for groups of 10 or more, with no per ticket fees. To organize a group outing, you can simply contact the Detroit Lions' group sales team through their website, DetroitLions.com, or call them at 313-262-2038.
Group tickets provide a memorable experience for guests and are perfect for companies, community organizations, or even large family outings. The Ford Field Stadium, where the games are held, offers various seating options to accommodate group preferences and budgets.
Aside from standard group ticket packages, the Detroit Lions also have initiated youth programs, including a Girl Scouts Program, Scouts Program, and Youth Football Program. These programs specifically target children and teenagers, aiming to provide a fun and educational experience while enjoying a professional football game.
Acquiring group tickets is straightforward – simply visit the Detroit Lions website or contact their group sales account executive, Kenton Smith, at 313-262-2038. When planning an outing to a Detroit Lions game, keep in mind that booking early can improve seat selection and availability, and special group rates may be offered for certain games.
In summary, Detroit Lions group tickets offer an enjoyable and stress-free way to attend a game with friends, family, or co-workers while potentially obtaining advantageous pricing and seating options. So, gather your group and don't miss out on the excitement of cheering on the Detroit Lions at Ford Field Stadium.
Discounts and Promotions
When looking for the best place to buy Detroit Lions tickets, certain websites offer discounts and promotions for their customers. Two renowned platforms, which you should consider when purchasing your tickets, are DetroitLions.com and SeatGeek.
The official Detroit Lions website, DetroitLions.com, provides various ticket options, including single-game, season tickets, suites, and premium seating. By becoming a season ticket member, you can access early bird pricing and possibly secure lower rates for your favorite games. Moreover, signing up for the 2024 Season Ticket Waitlist can give you the priority for future memberships and promotions. You might want to stay tuned to their website and social media pages for upcoming deals and flash sales.
SeatGeek, a popular ticket aggregator, also offers discounted Detroit Lions tickets. Their platform allows you to check the prices from various online sellers and find great seats at competitive prices. Keep an eye on SeatGeek's promotions and discounts, which can go as low as $99 for select games.
Another option is Ticketmaster, the official ticket marketplace for the Detroit Lions. Although they may not have regular discounts, visiting their website can provide insight into last-minute deals or exclusive promotions for specific games.
Finally, to save even more on your tickets, you can check websites like TicketIQ. They claim that customers can save between 15%-25% compared to other secondary market ticketing sites. While exploring different platforms, don't forget to compare prices and choose the one that best fits your budget and preferences.
In conclusion, check multiple websites, sign up for season tickets or waitlists, and don't forget to follow the social media pages of your favorite platforms to grab the best deals and promotions available for Detroit Lions tickets.
Scalpers: Risk Vs Reward
Buying Detroit Lions tickets from scalpers can be tempting, especially if you're hoping to score a last-minute deal or a reduced price. But there are risks involved, and it's important to weigh those risks against the potential rewards.
Scalpers typically operate outside stadiums or major ticket-selling platforms, offering tickets at varying prices. While some may offer genuine tickets at reasonable rates, there are plenty of counterfeit or already used tickets circulating, which can lead to disappointment and money lost. For instance, people have reported being scammed with fake tickets bought from scalpers on the street, as mentioned in a Tripadvisor forum post.
Negotiating a good price with scalpers might get you cheap tickets, but sometimes the difference in cost compared to legitimate sites doesn't provide a significant advantage. A Reddit post indicates that scalpers often increase prices on game day, making the savings minimal. Additionally, waiting until the last minute to buy tickets can be stressful, and you may end up with no tickets at all if you don't find a trustworthy scalper.
It's worth considering how important it is to attend a Detroit Lions game and whether it's worth taking a risk on tickets from scalpers. There are alternatives to buying tickets from scalpers, such as using legitimate ticket resale platforms like NFL Ticket Exchange or Stub Hub. These platforms provide a more secure way of purchasing tickets and often a larger selection of available seats.
In summary, buying tickets from scalpers can have its rewards, but the risks may outweigh the potential savings. It's essential to consider the possible consequences and explore alternative, more secure methods of purchasing Detroit Lions tickets.
Tips for a Safe and Smooth Buying Experience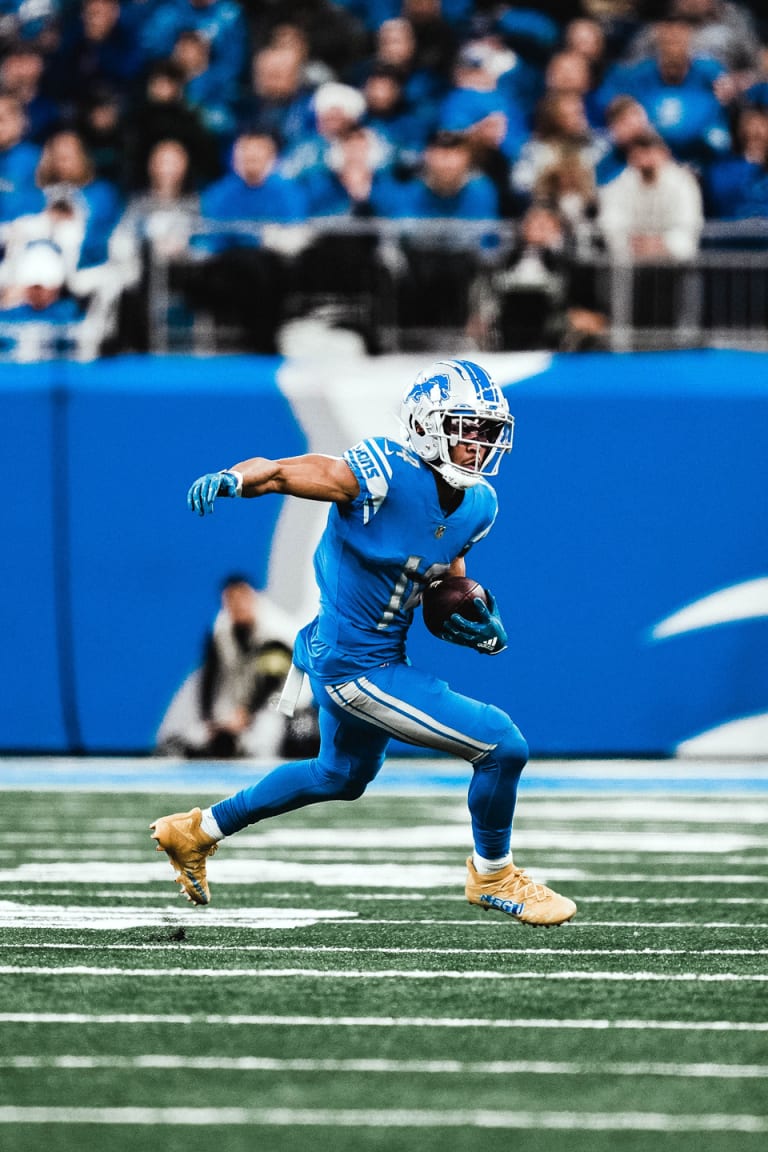 Purchasing Detroit Lions tickets can be an exciting experience, but it's essential to ensure a safe and smooth transaction. Following these friendly tips can help avoid any potential pitfalls or disappointments.
Use reliable ticket sources: One of the primary ways to ensure a safe buying experience is by using trustworthy sources for tickets, such as official team websites (e.g., Detroit Lions official site), reputable ticket marketplaces (e.g., Ticketmaster, SeatGeek, or Box Office Ticket Sales), or licensed local ticket brokers. These platforms often guarantee authentic tickets and offer customer support for any issues that may arise.
Compare ticket prices: Prices for Detroit Lions tickets can vary across different platforms depending on the game, seat location, and other factors. It's essential to compare ticket prices from multiple sources to ensure you're getting the best deal possible. Keep in mind that tickets might be priced differently based on fees and delivery methods, so evaluate the overall cost before finalizing your purchase.
Purchase early: Buying tickets as soon as they become available is one way to secure a better price and seating options. Demand usually increases the closer it gets to the game date, and this typically leads to higher prices. Keep an eye on the Detroit Lions schedule and upcoming games, so you don't miss out on any opportunities.
Check for special offers and promotions: Occasionally, there might be exclusive offers or discounts available for fans, such as group tickets, preseason specials, or promotions for college students and military personnel. Stay up to date with the Detroit Lions' official communications channels or subscribe to their newsletter to take advantage of any available opportunities.
Double-check your ticket details: Before finalizing your purchase, ensure that you verify the date, time, seat location, and any other critical information. Additionally, carefully review the delivery method and arrival date to avoid any last-minute surprises or delays.
By following these tips, purchasing Detroit Lions tickets can be an enjoyable and hassle-free experience. Enjoy the game and cheer on your favorite team!