Comerica Park, located in the heart of Detroit, Michigan, proudly serves as the home of the Detroit Tigers, a Major League Baseball team.
This iconic stadium opened its doors in April 2000, replacing the historic Tiger Stadium, which had housed the team for nearly a century.
With its beautiful setting and modern amenities, Comerica Park provides both players and fans with a memorable baseball experience.
Apart from its main purpose as a baseball arena, Comerica Park offers various dining options, as well as special events to entertain fans.
Taqueria el Rey, a popular Mexican cuisine spot, made its debut at the park, offering tempting dishes like tacos with a choice of steak, chorizo, or beans.
Additionally, the stadium hosts thematic nights like Marvel Super Hero Night and annual events such as Pink Out the Park, adding to the excitement and fan engagement around games.
In 2023, the Detroit Tigers and Comerica Bank revealed an enhanced fan experience area called Comerica Landing. Positioned above the right field seating, it boasts a remarkable view, a party-like atmosphere, and table-top seating.
This enhancement epitomizes the stadium's commitment to delivering unforgettable experiences for baseball lovers and visitors alike.
History of Comerica Park
Construction and Opening
Comerica Park, the home of the Detroit Tigers, was built to replace Tiger Stadium. The groundbreaking for this $300 million project occurred on October 29, 1997, with more than 60% of the financing coming from private sources and the remainder from public contributions.
On April 11, 2000, Comerica Park officially opened and hosted its first Major League game, taking its place as the new home of the Detroit Tigers.
The new park is situated in the heart of Detroit, offering a prime location for fans to enjoy.
Despite its relatively short history, Comerica Park has established a reputation among players and fans alike, with some referring to Comerica Park as "Comerica National Park" due to its wide dimensions.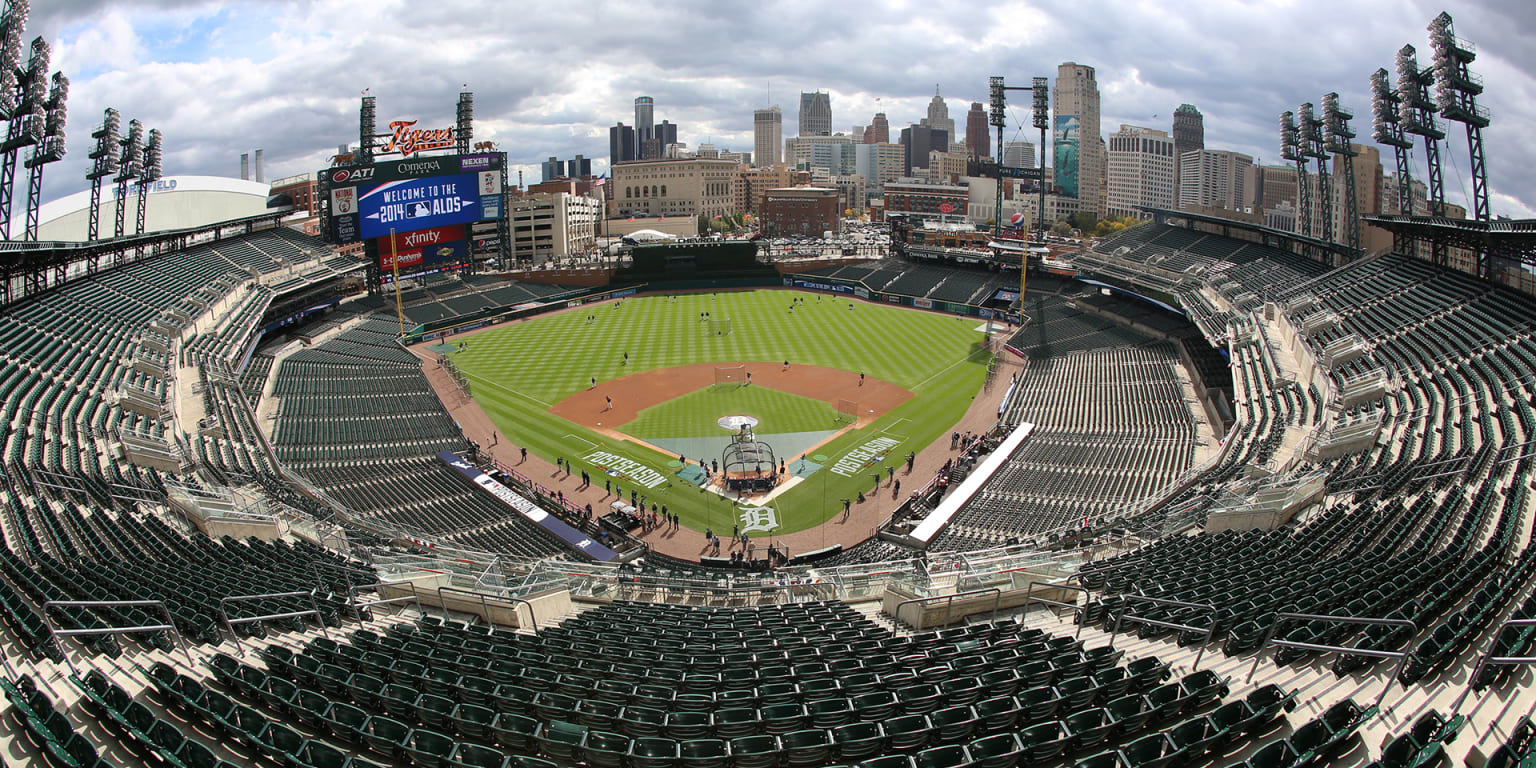 Significant Events
Since its opening in 2000, Comerica Park has hosted a variety of significant events. The park has seen its share of Major League Baseball (MLB) World Series games, as well as multiple seasonal outdoor music concerts.
In 2017, an International Champions Cup soccer game was held at Comerica Park, demonstrating the versatile nature of the stadium.
Furthermore, Comerica Park has been the venue for several outdoor ice hockey games, drawing in not just baseball fans but also a wider variety of sports enthusiasts to the park.
This diverse array of events showcased at Comerica Park highlight its importance to the city of Detroit and its residents.
Stadium Features
Seating and Capacity
Comerica Park is a state-of-the-art Major League Baseball stadium located in Detroit, Michigan and is the home field of the Detroit Tigers.
The park has a seating capacity of about 41,083 spectators. Fans sitting anywhere in the upper deck will have a perfect view of downtown Detroit.
Scoreboard and Displays
One of the unique features of Comerica Park is its scoreboard. The scoreboard at the stadium is one of the largest in Major League Baseball, providing fans with clear information and visuals during the game.
The park also features a mammoth water feature in center field that can be choreographed to any music.
Dining and Concessions
Comerica Park offers a variety of dining options for fans to enjoy during the games. The Big Cat Food Court is one of the popular choices among spectators, with several fast food and beverage options available.
Moreover, throughout the concourses, fans can find different food stands and concession areas that cater to diverse tastes and preferences.
Attractions and Entertainment
Statues and Monuments
Comerica Park, the home of the Detroit Tigers, is known for its unique attractions and entertainment options for visitors.
One of the must-see features of the park is the collection of statues and monuments that are scattered throughout the venue. Some of the famous statues include legendary players such as Al Kaline, Ty Cobb, and Hank Greenberg, celebrating their significant contributions to the team's history.
In addition to player statues, there are also other monuments around the park, such as:
The iconic Tiger sculpture at the entrance: This massive tiger statue is a symbol of the team's pride and serves as a perfect photo opportunity for fans.
The Walking Hall of Fame: This unique attraction, located around the park's lower concourse, features memorabilia, photos, and highlights of great moments in Tigers' baseball history.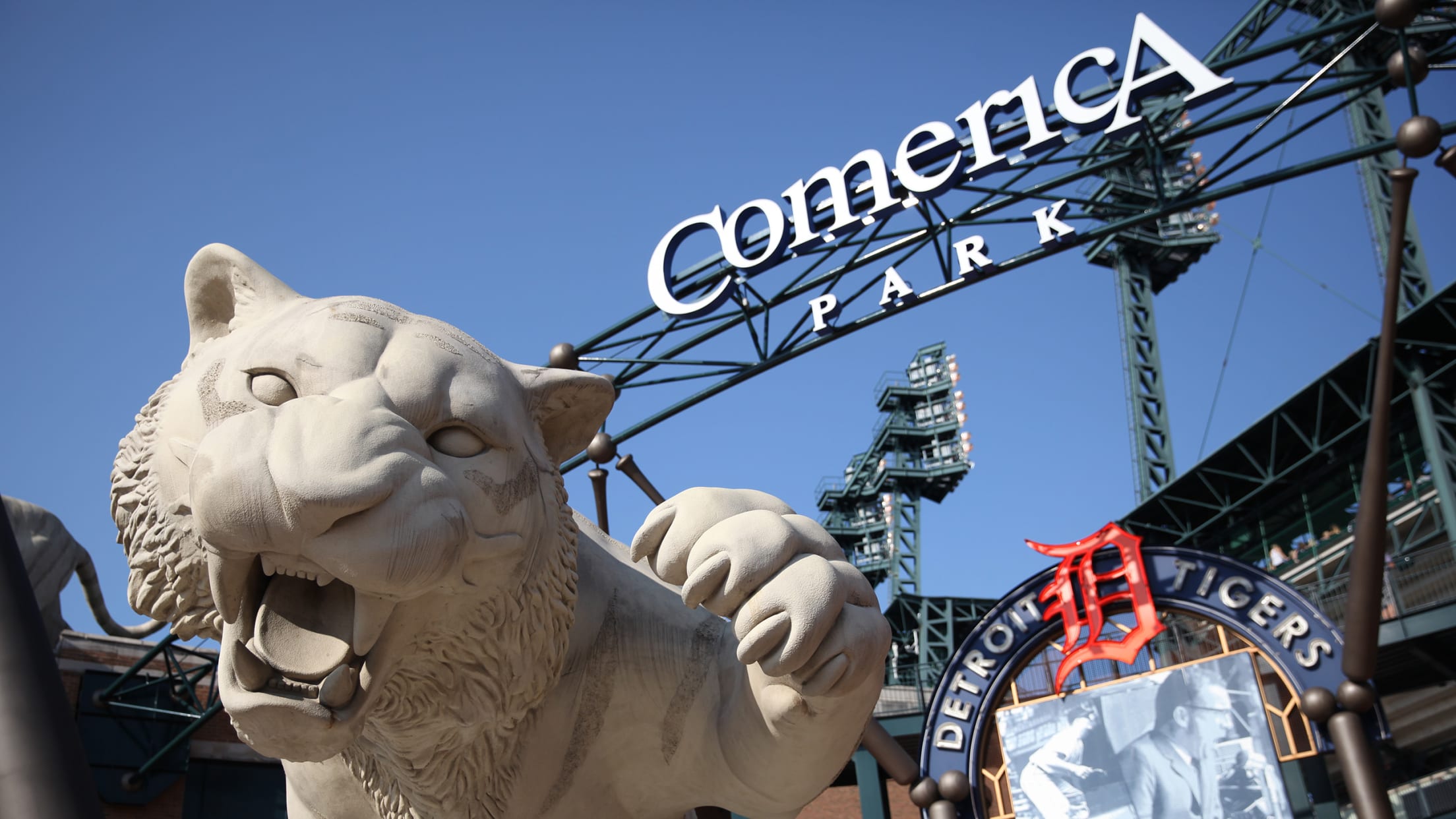 Family Fun Areas
Apart from the exciting baseball games, Comerica Park offers several family-friendly entertainment options designed to create a memorable experience for all ages.
Some notable areas include:
Brushfire Grill: This open-air picnic area serves up fresh grilled ballpark favorites and features a soothing fountain with a giant floating baseball, creating a relaxing atmosphere for families to enjoy their meals.
Fly Ball Ferris Wheel: This baseball-themed Ferris wheel offers a unique view of the park and a fun experience for kids and adults alike.
Ballpark Tours: Get an insider's perspective of Comerica Park, including the chance to visit the dugouts and learn about the venue's history and operations.
In summary, Comerica Park provides an entertaining atmosphere for fans of all ages, offering a blend of historic attractions and family-friendly entertainment areas to make your game day experience unforgettable.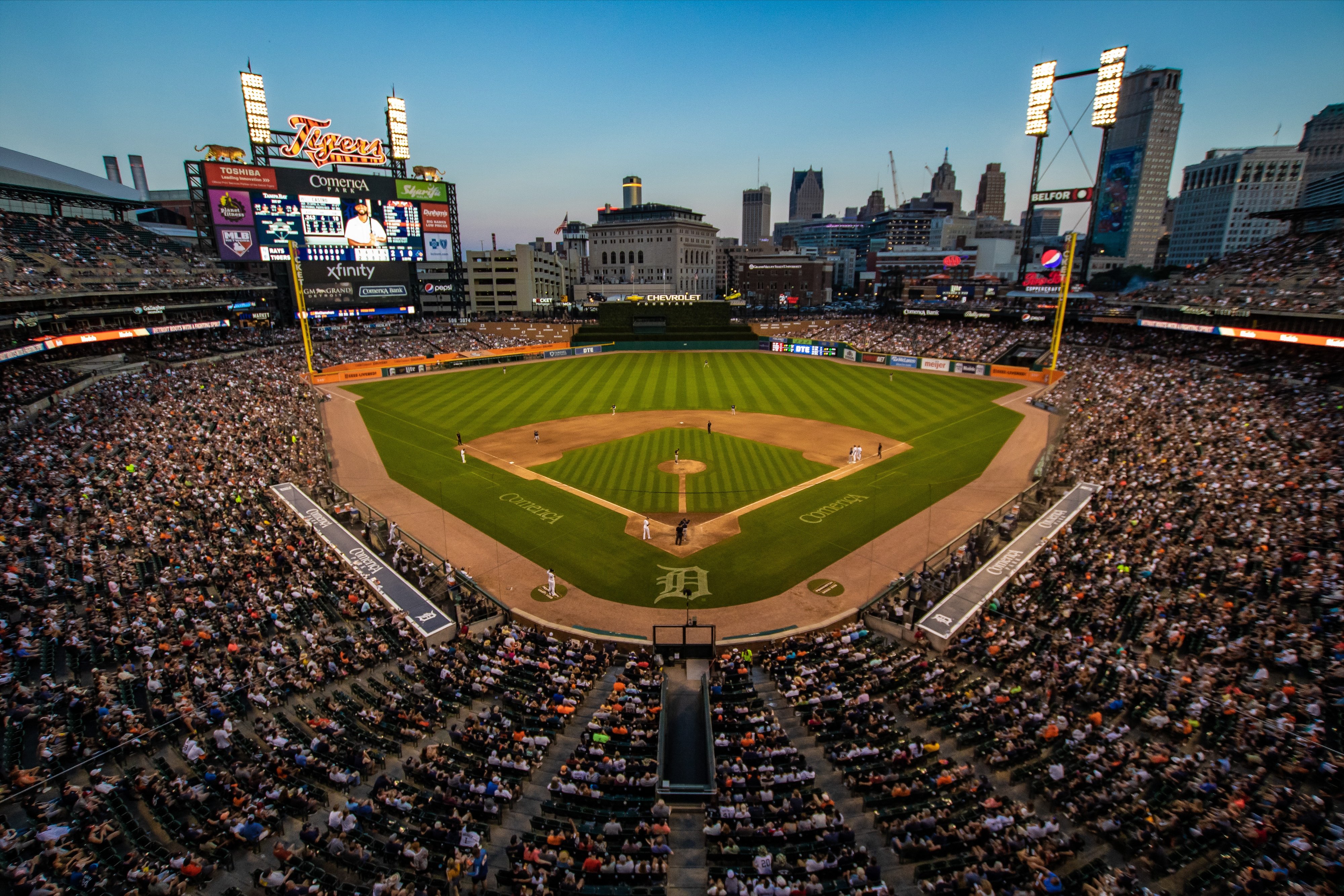 Accessibility and Services
Parking and Transportation
Comerica Park is located in Downtown Detroit and is easily accessible by various transportation options. Parking is available in the surrounding area, with both private and public parking options.
Guests with disabilities can find accessible parking spaces near the ballpark by looking for designated signs. Additionally, public transportation options such as the Detroit People Mover and QLine streetcar are available to help you reach the park comfortably.
Guest Services
Comerica Park prioritizes accessibility for guests with disabilities. All restrooms throughout the park are accessible, featuring wider stalls, lower sinks, mirrors, soap, and towel dispensers.
If you require a companion or family restroom, they can be found behind sections 120, 139, 210, 320, and 342. Each of these restrooms also offers baby changing stations for your convenience.
The park provides various services to enhance the overall experience of guests with disabilities. For instance:
Wheelchair assistance: Guests can request a wheelchair to navigate within the park.
Accessible seating: Comerica Park has accessible seating options available throughout the park.
Please note that some restrictions apply to bags and clutches, with exceptions for medical and diaper bags.
It is recommended to review the park's guidelines on permitted and prohibited items before your visit.
James is a big time NBA Golden State follower, who makes sure to catch games when he's in the area. He likes to follow International Soccer, with an interest in small town soccer club, Blackburn Rovers located in the North on the UK.