For Minnesota Vikings fans, finding the perfect tickets can be a challenging task. No matter the budget, everyone is on the lookout for the most reliable sources that offer the best seats. As the Vikings continue to play thrilling games at the U.S. Bank Stadium, knowing where to purchase tickets is a must for dedicated fans.
Several well-known websites offer Minnesota Vikings tickets, each providing a unique user experience. Options include the official Vikings website, Ticketmaster, SeatGeek, StubHub, and Gametime. Fans have a variety of choices, so it's important to explore their options in order to find the one that suits their needs best.
These platforms often come with additional perks, such as early access to exclusive presales, and the chance to get tickets for any preferred seating. It's essential for fans to research each option and decide which platform offers the most advantageous features, making their game-day experience a memorable one.
Importance of Buying Tickets from the Right Source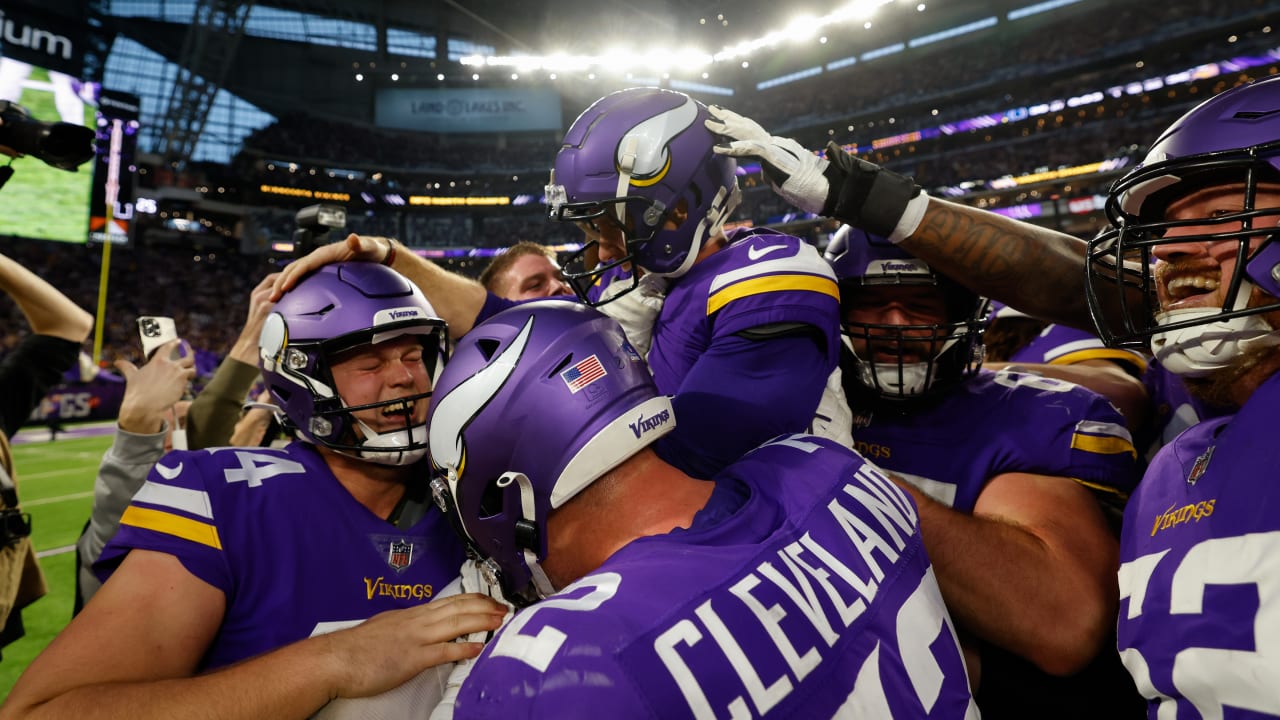 Purchasing Minnesota Vikings tickets from a reliable source is essential for fans who want to enjoy the game without any hassles or worries about fraudulent tickets. Buying tickets from the right source not only gives you peace of mind but also ensures that you receive the best possible seats at a reasonable price.
One reliable option is to buy tickets directly from the Minnesota Vikings ticket office. This is the most secure way to ensure a valid and authentic ticket, as you'll be purchasing directly from the team's official source. Additionally, the ticket office may offer exclusive promotions and deals to enhance your game day experience.
Another reputable option is to purchase tickets through trusted third-party platforms, such as SeatGeek or TicketIQ. These websites have strict policies in place to guarantee ticket authenticity and validity, making them a safe choice for fans. Furthermore, using these platforms may help you find the best-priced tickets or give you access to exclusive offers for other events.
When buying tickets for the Minnesota Vikings game, keep in mind that season tickets are generally sold out at U.S. Bank Stadium. However, members of the Season Ticket Waitlist have the first chance to order when seats become available. This emphasizes the importance of securing your spot on the waitlist if being a season ticket holder is a priority for you.
In conclusion, buying Minnesota Vikings tickets from a reputable source is crucial for ensuring a stress-free and enjoyable experience. By purchasing from the official ticket office or a trusted third-party platform, you can be confident in the authenticity of your tickets while potentially scoring great deals and promotions. Taking these precautions will help create unforgettable memories at the game.
Minnesota Vikings Official Ticketing Partners
When looking for Minnesota Vikings tickets, it's essential to purchase from their official ticketing partners to ensure a smooth and secure experience. In this section, we will cover the three primary official partners for buying Minnesota Vikings tickets: NFL Ticket Exchange, Vikings Mobile App, and StubHub.
NFL Ticket Exchange
The NFL Ticket Exchange is a reliable and secure platform to buy and sell tickets for Minnesota Vikings games. Powered by Ticketmaster, it offers authentic tickets and ensures a seamless transaction process. Buyers can rest assured that they are getting genuine tickets, while sellers can comfortably list their tickets, knowing they are reaching a broad audience of interested buyers.
Vikings Mobile App
An excellent option for buying Minnesota Vikings tickets is their official Vikings Mobile App. Available for both iOS and Android devices, this app offers the convenience of purchasing tickets directly from your mobile device. This app features a user-friendly interface, allowing you to browse upcoming games and special events quickly. With the Vikings Mobile App, you can stay informed about the latest team news and have easy access to your tickets for smooth entry into the stadium.
StubHub
StubHub is another official ticketing partner of the Minnesota Vikings, offering a wide selection of tickets for games and events at various price points. As a well-known ticket marketplace, StubHub provides fans with a secure way to buy and sell tickets with its FanProtect Guarantee. This guarantee ensures that buyers receive legitimate tickets, and sellers can list their tickets with confidence.
In summary, when searching for Minnesota Vikings tickets, consider purchasing from one of these official ticketing partners: NFL Ticket Exchange, Vikings Mobile App, or StubHub. These platforms offer secure transactions, a variety of options, and a guaranteed, hassle-free experience.
Third-Party Ticketing Websites
Ticketmaster
Ticketmaster is a popular and reliable source for purchasing Minnesota Vikings tickets. They offer a user-friendly website where fans can easily browse through available tickets and select specific games. The platform provides various price points, catering to diverse budget preferences. Additionally, Ticketmaster's customer support ensures a smooth purchase process, offering peace of mind knowing that your tickets are authentic.
Vivid Seats
Vivid Seats is another trustworthy website to buy Minnesota Vikings tickets. As a well-known online ticket marketplace, their platform connects fans with available tickets from reliable sources, offering a wide range of options and prices. One can often find competitive prices on Vivid Seats as it has options offered by various sellers. By using their intuitive search feature, fans can quickly find the perfect tickets for an upcoming game.
SeatGeek
SeatGeek is a ticket search engine that provides an easy way to find Minnesota Vikings tickets at competitive prices. The platform gathers available ticket listings from various sources and displays them in one convenient location, ensuring a seamless purchasing experience. SeatGeek assigns a "Deal Score" to each ticket, allowing fans to find the best value for their budget. Moreover, the user-friendly and interactive seating chart helps fans visualize their seat location within the stadium.
Tips for Avoiding Counterfeit Tickets
In this section, we provide valuable tips for purchasing genuine Minnesota Vikings tickets and avoiding scams.
Check Ticket Authenticity
One essential tip for avoiding fake tickets is to verify their authenticity. Official Vikings tickets do not come in a physical form, as mentioned by CBS Minnesota. Always confirm electronic tickets by checking the barcode or unique identification number on the ticket against the team or venue's official ticketing platform. This will not only protect you from scams but will also ensure that your money is going towards the actual event.
Avoid Buying from Unknown Sources
Another critical tip is to steer clear of purchasing tickets from unknown sources. Scammers are prevalent in the ticketing market, especially for high-demand events like Vikings games. Instead, opt to buy tickets from reputable platforms such as the team's official website, the venue's website, or other well-established ticket resale sites with buyer protection.
When purchasing from a reputable platform, make sure to:
Validate the website's security (look for HTTPS and a lock icon in the address bar)
Check for customer reviews and testimonials
Confirm the website's refund policy in case of event cancellation or rescheduling
Following these tips will ensure a smooth and enjoyable experience at the Minnesota Vikings games while protecting you from counterfeit tickets.
Getting the Best Deals on Tickets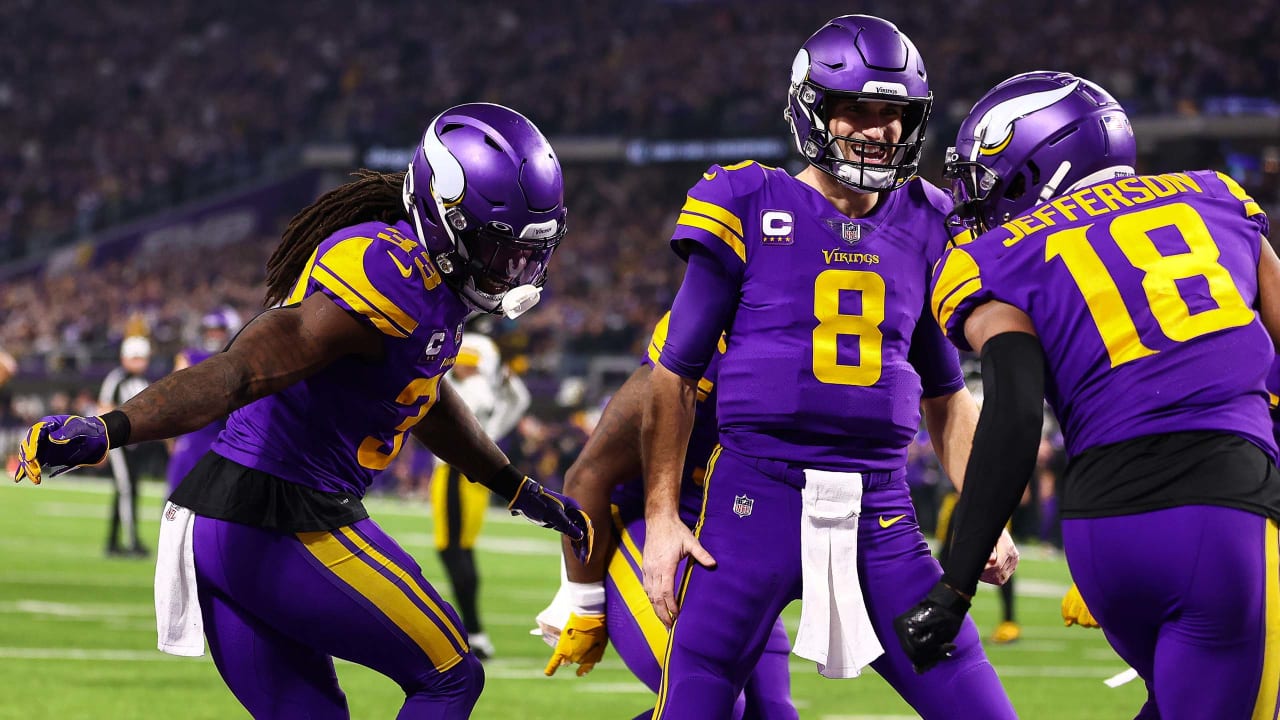 When it comes to purchasing Minnesota Vikings tickets, there are several reliable options. But finding the best deals on those tickets can be a bit more challenging. In this section, we'll discuss a few tips on how to score the most affordable tickets for Minnesota Vikings games.
Off-Peak Matches
One way to find great deals on Minnesota Vikings tickets is to consider attending off-peak matches. These are games that might not have as much demand or hype, and therefore, ticket prices may be lower. A good strategy is to look for matches against less popular teams or games scheduled in less desirable time slots. Keep an eye out for weekday games or games that fall on holidays, as these might offer better deals compared to weekend games or prime time matchups.
Package Deals
Another method to save money on Minnesota Vikings tickets is to explore package deals. Some ticket platforms and websites offer bundles that include multiple games or special promotions. These package deals can provide significant savings compared to purchasing individual tickets for each game. Additionally, season ticket packages are usually more cost-effective if you plan on attending most of the home games throughout the season. Make sure to compare the prices of different packages and factor in any applicable fees when determining which package deal offers the best value.
In summary, finding the best deals on Minnesota Vikings tickets can be achieved by considering off-peak matches, exploring package deals, and keeping a lookout for special promotions. With a bit of research and careful planning, you can enjoy Minnesota Vikings games without breaking the bank.