Target Field, home to the Minnesota Twins, is a popular destination for baseball fans and event-goers alike. Situated in the vibrant city of Minneapolis, the stadium offers a variety of transportation options for those planning to attend a game or event. Whether you're a local or a visitor, it's essential to be aware of the various ways to reach Target Field so you can make the most of your experience and enjoy a hassle-free visit.
Public transportation, such as Metro Transit, offers several bus routes and light rail lines that stop near the stadium, making it a convenient and eco-friendly option for fans. For those who prefer to drive, there are parking facilities available, and it's essential to plan your route and reserve a parking spot in advance. Alternatively, biking and walking are excellent options for staying active and reducing your carbon footprint while attending events at Target Field. Regardless of your preferred mode of transportation, a little planning and preparation will go a long way in ensuring smooth access to your destination.
Key Takeaways
Plan your transportation to Target Field in advance for a stress-free experience
Utilize public transportation options like Metro Transit, or opt for biking and walking
Reserve parking spots ahead of time if driving to the stadium
Public Transportation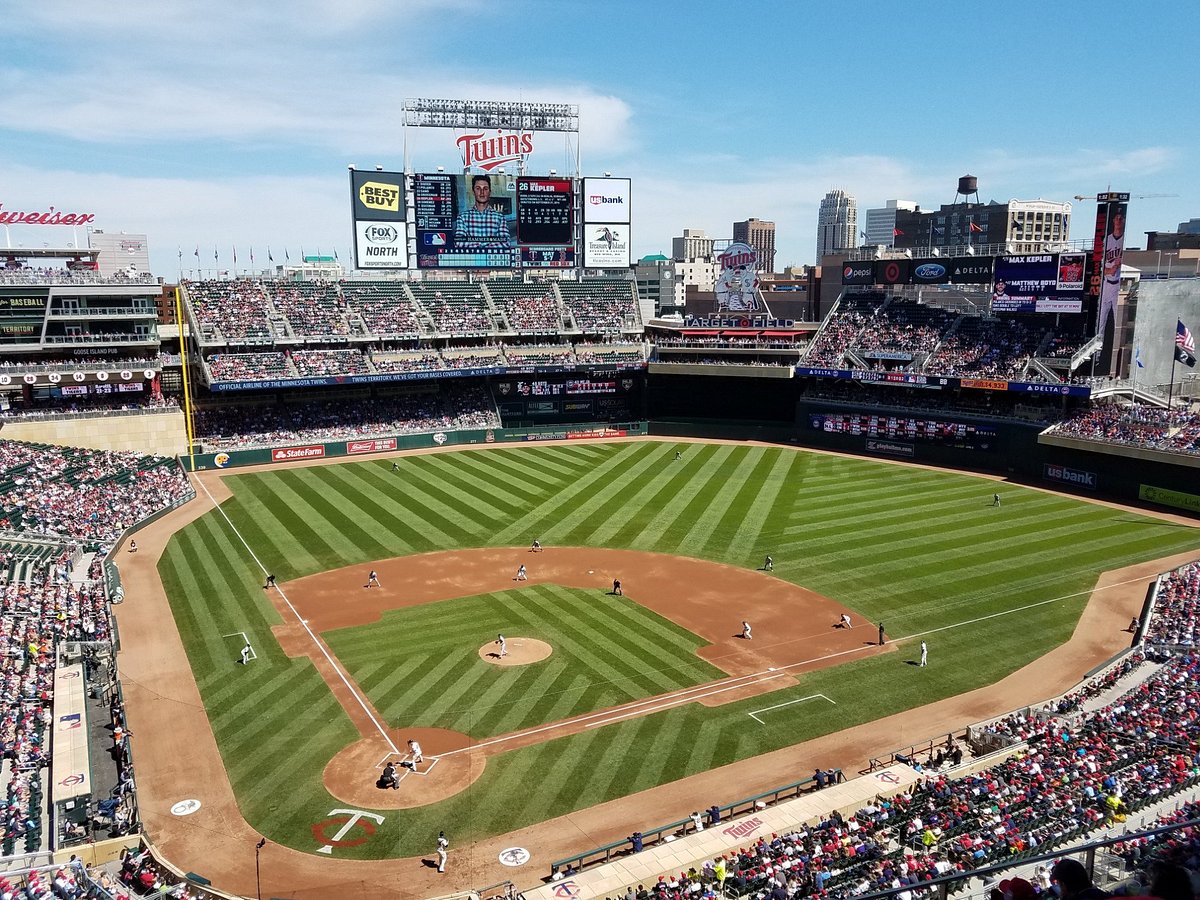 Light Rail Transit
Target Field is easily accessible by the METRO Blue and Green Lines. The Blue Line connects the airport and Mall of America to downtown Minneapolis. The Green Line connects downtown Minneapolis to downtown St. Paul. Both lines stop at the Target Field Station, making it convenient for fans to attend Minnesota Twins games. If you're coming from the south metro, you can use the METRO Red Line buses that connect with a free transfer to the Blue Line at Mall of America.
Bus Options
There are several bus routes that stop near Target Field, providing easy access for those who prefer using the bus system. Bus routes from the north include METRO C Line, METRO D Line, 5, 14, and 22. Route 94 serves the east, while routes 9 and 14 come from the west. Routes 5, 14, and 22 serve the south. A 6-Hour Pass is available for unlimited local bus and light rail rides for six hours from the time of first use, making it a convenient choice for fans attending the game.
Remember to plan ahead, arrive early, and consider all the transportation options available for a smooth and enjoyable experience at Target Field.
Driving to Target Field
Target Field, home of the Minnesota Twins, is located at 1 Twins Way, Minneapolis, MN 55403. Arriving by car is simple, just follow these guidelines:
Parking Options
When driving to Target Field, there are several parking ramps and surface lots in the vicinity to accommodate your needs. Here are some suggestions:
ABC Ramps: Located just north of Target Field, the ABC Ramps offer convenient parking and easy access to I-394 and I-94.
Ramp A: Connected to Target Field via a skyway, Ramp A provides ample parking spaces and is a popular choice among game-goers.
Ramp B: Situated to the south of the ballpark, Ramp B has a skyway connection to Target Field as well and is another popular parking option.
Ramp C: Located northwest of the stadium, Ramp C provides convenient parking and is also connected to Target Field via a skyway.
Don't forget to arrive early to secure a spot and give yourself ample time to navigate through any possible traffic.
Drop-Off and Pick-Up Areas
If you prefer to be dropped off or picked up near Target Field, there are designated areas to facilitate this process:
North 7th Street: This location, on the west side of Target Field, is a safe and easily accessible option for drop-offs and pick-ups.
Twins Way: Adjacent to Target Field, Twins Way offers another drop-off and pick-up point, making it a convenient choice for fans.
Remember to coordinate with your driver and choose a location that suits both of you to ensure a seamless and hassle-free experience.
Biking and Walking
Bike Parking
Many fans prefer biking to Target Field, and ample bike parking is available for their convenience. Biking is an eco-friendly and healthy way to reach the stadium without worrying about getting stuck in traffic. Designated bike parking spots make it easy for fans to securely park their bikes while they enjoy the game.
Pedestrian Access
For those arriving on foot, the downtown Minneapolis area is well-connected by sidewalks and skyways, making it easy to walk to Target Field. Fans staying in hotels within the downtown area are likely within comfortable walking distance of the stadium. If you're staying within 4 blocks of Target Field, allow yourself about 10 minutes for the walk, as time spent waiting at crosswalks can add up. For anywhere else in downtown, give yourself 15-20 minutes to walk to the game.
Minneapolis also boasts an elaborate network of several miles of enclosed walkways called Skyways which connect most buildings in the downtown area. Skyway access can provide an indoor alternative for pedestrians, especially during inclement weather.
Accessibility for Disabled Patrons
Target Field, home of the Minnesota Twins, has been designed and constructed to meet or exceed federal and state accessibility requirements for guests with disabilities. In this section, we will discuss accessible parking and elevator access at Target Field.
Accessible Parking
Target Field offers accessible parking options for those with disabilities. These include:
ABC Ramps: Located at 2nd Avenue North and 5th Street North, these ramps have accessible spaces on a first-come, first-served basis. They are connected to Target Field via the skyway system.
Ramp B: Located at 5th Street North and I-394, this ramp has accessible spaces available for those with a valid disability permit. It is just a short walk from the ballpark.
Please note that a valid disability permit or license plate must be displayed to park in these accessible spaces.
Elevator Access
Target Field has several elevators available to accommodate guests with disabilities, ensuring easy access to various levels and sections of the ballpark. Elevators can be found at the following locations:
Gate 3: Two elevators are available on the left of the main entrance, serving all levels of Target Field.
Gate 6: One elevator is available near the pedestrian bridge at 5th Street North and 3rd Avenue North, connecting the ballpark to the 6th-floor Heritage Center.
Gate 14: Two elevators are available. One serves the service level, main concourse, and suite level. The other serves the main concourse and upper concourse.
Gate 29: One elevator serves the service level, main concourse, and upper concourse, providing access to sections 301 to 339.
When visiting Target Field, patrons with disabilities will find convenient accessible parking and plenty of elevator options to navigate the ballpark with ease.
Alternative Transportation Options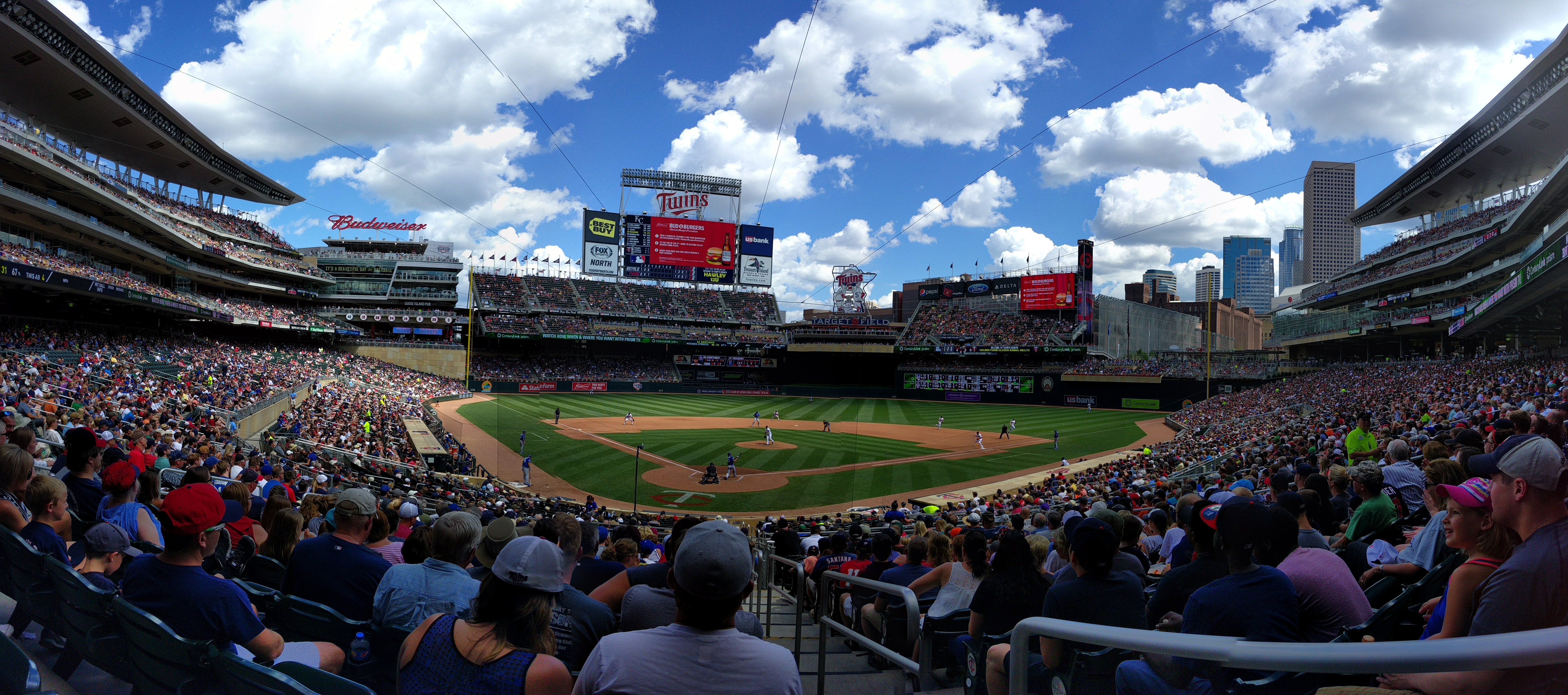 Ride-Sharing Services
Ride-sharing services like Uber and Lyft are popular and convenient ways to get to Target Field. They can easily pick you up from your location and drop you off near the stadium entrance. Be sure to check your respective ride-sharing app for any active promotions or discounts on game days.
Keep in mind that there might be surge pricing during high-demand times, such as just before or after the game. To avoid the surge, consider arriving early at the stadium or waiting some time after the game to request your ride.
Taxi Services
Traditional taxi services are another option for getting to Target Field. You can hail a taxi on the street, find a taxi stand, or call and schedule a pickup in advance. Some popular taxi companies in Minneapolis are:
Blue & White Taxi: (612) 333-3333
Red & White Taxi: (612) 871-1600
Yellow Cab: (612) 824-4444
When taking a taxi, remember to factor in traffic and possible wait times when planning your trip to the stadium. It is always better to arrive early and have time to spare before the game.