Target Field, home to the Minnesota Twins, is an ultramodern stadium located in the former warehouse district of downtown Minneapolis. Since its opening in 2010, it has been a pivotal part of the area's restoration and has provided baseball fans with an unforgettable experience. This guide covers everything you need to know about the gates and entrances of Target Field, ensuring a smooth and enjoyable visit.
Navigating through Target Field may appear daunting at first, but with the right information, it's easier than it seems. In this guide, I'll be sharing valuable insights on the different stadium entrance gates, parking lots, and other essential information that will help you efficiently plan your visit and make the most of your time at Target Field.
No matter if you're a die-hard Twins fan or just visiting the city for leisure, this comprehensive guide to the gates and entrances of Target Field will help enhance your overall experience. So, let's dive into the details and make your next trip to the ballpark a seamless and memorable one!
Brief History of Target Field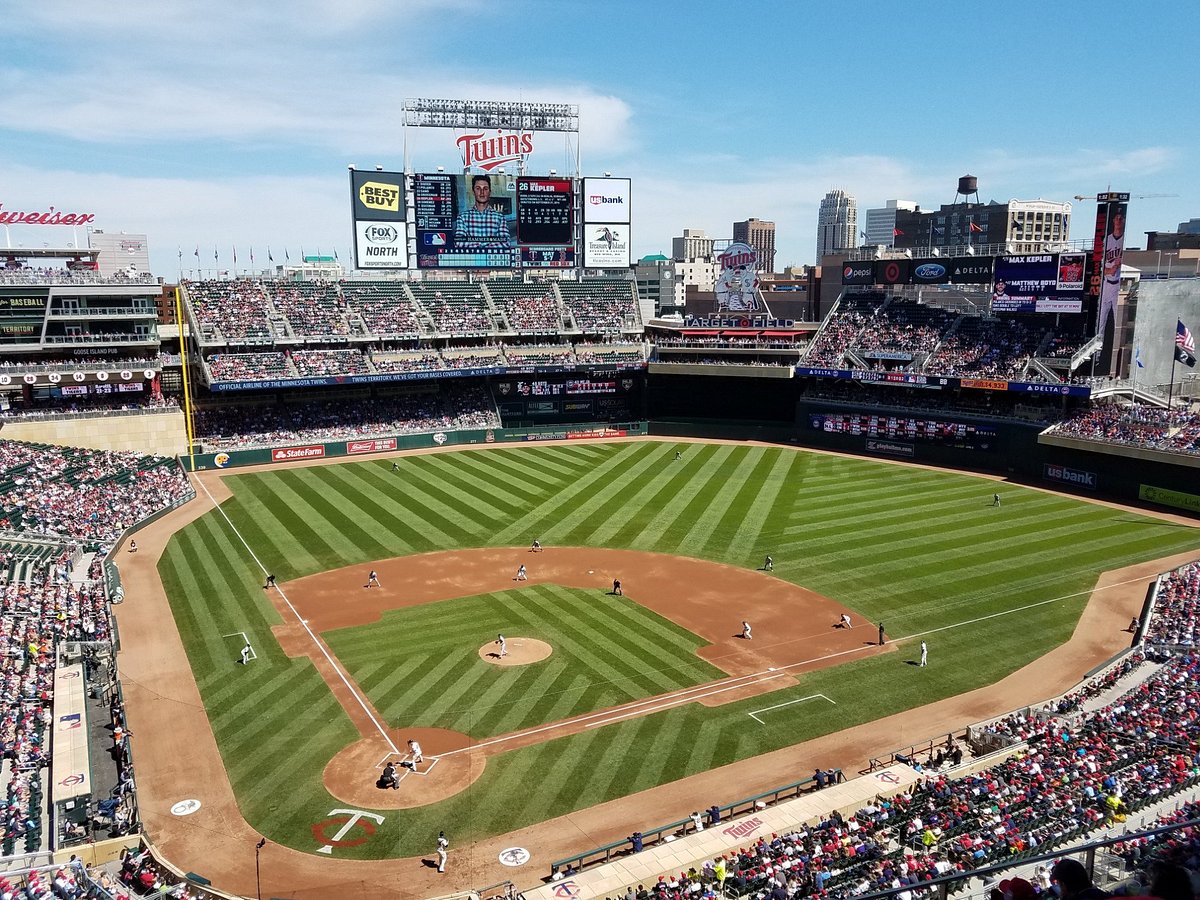 In 2010, Target Field opened its doors to the public, serving as a new home for the Minnesota Twins. Located in the heart of downtown Minneapolis, this stadium replaced the old Hubert H. Humphrey Metrodome, where the Twins played for 28 seasons.
I remember how Target Field was built to offer a more enjoyable experience for fans and bring a modern touch to Minnesota's baseball scene while still paying homage to the history of the sport. Surrounded by the former warehouse district, the stadium played a vital role in the area's recent restoration.
Throughout the years, baseball enthusiasts like me have grown to appreciate Target Field's comfortable seating, excellent sightlines, and pleasant atmosphere. The stadium has become more than just a place to watch a game; it's a community gathering spot that offers a full range of entertainment options for fans of all ages.
Main Entrance and Gate Location
When I visit Target Field, I find it important to be aware of the main entrance and gate locations. Target Field has several stadium entrance gates, making it convenient for fans to enter the stadium from different directions.
For all Monday-Thursday evening games, gates open 1 hour before the scheduled first pitch. For weekday afternoon games, gates open 1.5 hours before the scheduled first pitch. Finally, for all Friday-Sunday games, gates open 2 hours before the scheduled first pitch.
There are several gates around the stadium, but my personal favorite is Gate 34. This gate is the most popular among Twins fans as it pays tribute to Hall of Famer Kirby Puckett and is located right off of Twins Way. You'll notice it's bustling with activity and excitement, especially on game days.
Another well-known and convenient gate is Gate 29 near the corner of North 7th Street and Twins Way. This gate is one of the main entrances and provides direct access to the lower level seating and the Delta SKY360° Club, so if you have a ticket for those seats, this gate might be a perfect choice for you.
Lastly, Gate 6 is located near the corner of 5th Street North and North 3rd Avenue. This gate is particularly useful for fans who need easier access to the stadium, as it has elevators and escalators for those who might require them.
These are just a few examples of the many entrance gates at Target Field – there are others as well, ensuring an enjoyable experience for everyone attending a game or event.
Accessibility Entrance
As a fan visiting Target Field, I appreciate the efforts the Minnesota Twins and Target Field staff have made to ensure the stadium meets or exceeds federal and state accessibility requirements. It was designed and constructed with the needs of guests with disabilities in mind.
When attending a game at Target Field, I found that there is a designated accessibility entrance for guests with disabilities. This entrance provides a smooth and comfortable entry experience for those who may have mobility challenges or require additional assistance.
Visitors who utilize wheelchairs or have limited mobility can take advantage of the stadium's elevators and ramps for ease of movement between levels. Target Field staff are also available at the entrance to assist guests as needed.
If I need any additional information or assistance, the Access Guide for Guests with Disabilities on the Minnesota Twins website is an excellent resource. The guide explains in detail the various services, programs, and policies in place to accommodate guests with disabilities.
Overall, the accessibility entrance at Target Field ensures a welcoming and enjoyable experience for all fans, making it easier for everyone to focus on the game and have a great time.
Seating Guide
Premium Seating Information
I've found that Target Field offers a variety of premium seating options, including the Champions Club (Sections 7-10). The Champions Club features an all-inclusive game experience with padded seats, private club access, and gourmet food and beverage selections. I noticed that some of the premium seating sections, such as the Champions Club, are located behind the netting to ensure safety for fans.
General Admission Seating Information
For those who prefer general admission seating, Target Field has a vast selection of options. I learned that the ballpark is known for its breathtaking views and intimate atmosphere, making any seat a great choice. I discovered that seating at Target Field is well-organized and easy to navigate, ensuring a comfortable experience for everyone.
When choosing a general admission seat, I suggest that you consider the following factors:
Views: Look for seats with picturesque views of the field and the Minneapolis skyline.
Access: Make sure you pick locations with easy access to concessions, restrooms, and stadium exits.
Shade: If attending on a sunny day, don't forget to look for seats that provide shade.
Safety: Some seating sections feature protective netting or screening, so make sure to consider your preferences regarding those when picking your seat.
In conclusion, seating at Target Field caters to various preferences, ensuring an enjoyable experience for all attendees.
Concession Locations
When I visited Target Field, I noticed there was a wide variety of concession stands throughout the ballpark to satisfy any craving. Whether you're in the mood for classic ballpark fare or something a little more unique, you'll find it at Target Field. Here's a brief rundown of some popular concession locations to help you plan your visit.
First up, if you're looking for traditional ballpark food, you'll find hot dogs, polish sausages, burgers, bratwurst, popcorn, pretzels, and nachos throughout the park. These stands are scattered all around the concourses, so you'll never be too far from your favorite snack.
For a taste of something different, I recommend stopping by the Soul Bowl, located in section 120. This concession stand offers delicious options like collard greens, mac and cheese, French fries, and jerk chicken sandwiches. It's a hearty meal that adds a nice twist to your ballpark experience.
If you find yourself near section 126 or near Gate 34, make sure to check out the Delta SKY360° Club. This area is not only a great spot for food and drink, but it also provides a unique perspective on the field. Plus, there's usually something new and exciting on the menu for the season.
There you have it – a quick glance at the concession locations in Target Field. Remember, prices and availability are subject to change, but with so many options, you're sure to find something that suits your taste buds. I hope this information helps you make the most of your time at the ballpark!
Tickets and Passes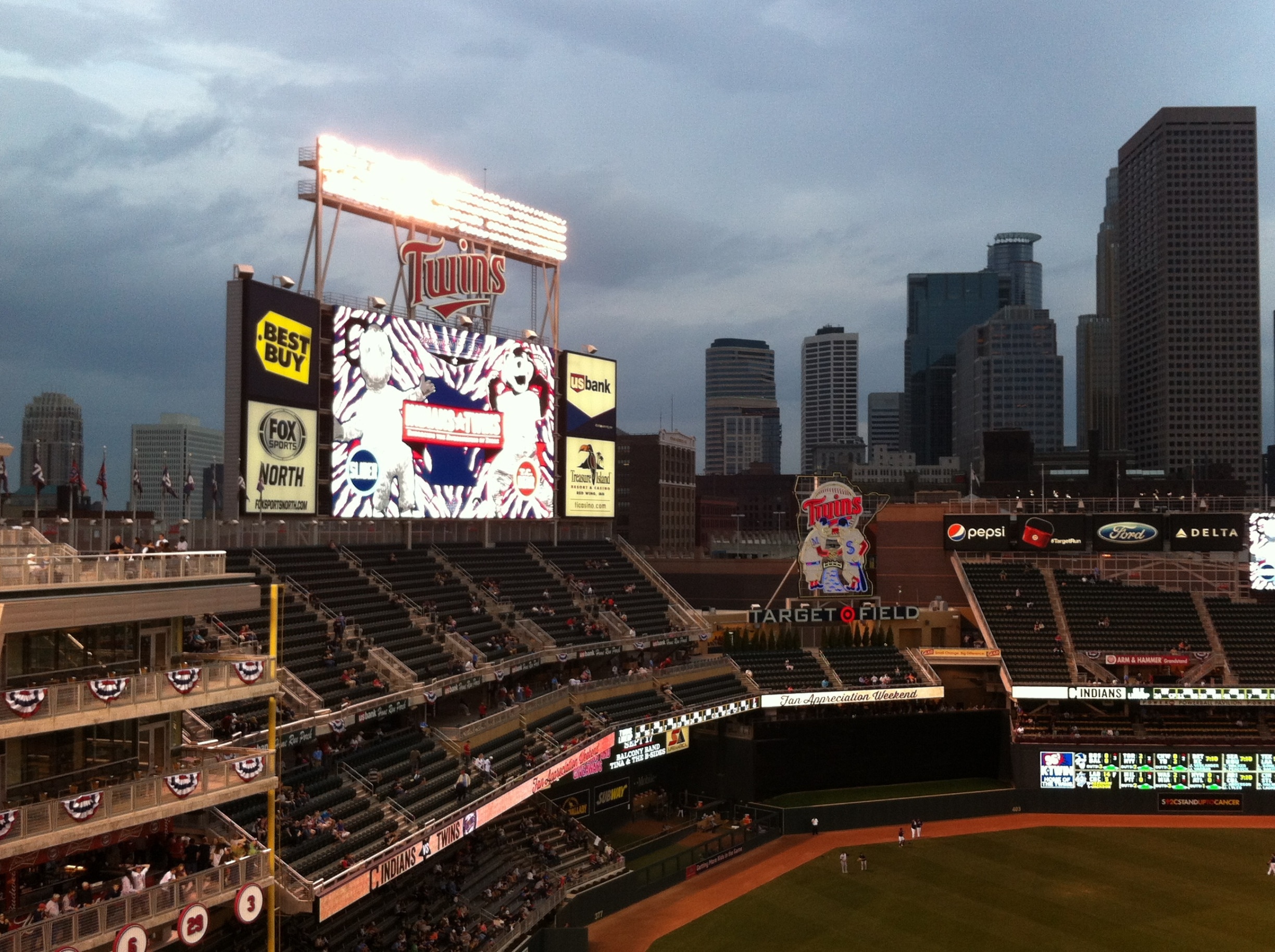 Season Pass Information
As a huge Minnesota Twins fan, I am delighted to share some details about their Season Passes. These passes provide excellent value for fans who frequently attend games at Target Field. Season Passes come in various packages, such as Full Season, Half Season, and Partial Season packages. Each package offers different benefits and pricing options, so you can choose the one that best meets your needs. You can also take advantage of exclusive benefits, like priority access to postseason tickets, guaranteed promotional items, and special events with other season ticket holders.
Some of the benefits I've enjoyed with my season pass are:
Savings: Substantial discounts compared to purchasing single-game tickets
Flexibility: Option to exchange tickets for other games within the same season
Priority Access: First dibs on special events and promotions
Game Day Ticket Information
When it comes to purchasing tickets for individual Minnesota Twins games at Target Field, I recommend you keep the following tips in mind:
Buy early: Popular games (like Opening Day or games against rivals) can sell out quickly, so it's best to secure your tickets early.
Check for promotions: The Twins often offer special promotional giveaways that can add value to your game-day experience, like bobbleheads or T-shirts.
Choose the right seat: Target Field has several seating sections, each with varying ticket prices, view angles, and amenities. Be informed about the different sections before purchasing your ticket.
Here's a quick reference table to help you understand the levels of seating:
| Level | Description | Price Range |
| --- | --- | --- |
| Lower | Closest to the field and offering the best views | $$$ |
| Club | Premium amenities and access to exclusive areas | $$$$ |
| Upper | Budget-friendly option with a bird's-eye view of the game | $$ |
I hope this information helps you have a wonderful time at Target Field! Go Twins!
Parking & Transportation Guide
Public Transit to Target Field
I've found that taking public transit to Target Field is quite convenient. The Metro Transit offers various options for getting to the stadium, including buses and light rail systems. When it comes to light rail, you can opt for the Blue Line or Green Line, both of which have stops right at Target Field. Moreover, Metro Transit's Northstar Commuter Rail Line also delivers you just a few steps away from the stadium.
Parking Options
If you prefer driving to the game, there are plenty of parking options available around Target Field. With nearly 7,000 parking spaces adjacent to the stadium in the ABC and Hawthorne ramps, you won't have to worry about finding a spot. In addition, almost 25,000 parking spaces are available in parking lots and ramps throughout downtown. To save time and ensure a hassle-free experience, I recommend reserving a spot ahead of time using apps like SpotHero.
ABC ramps: Located near Target Field
Hawthorne ramps: Also conveniently close to the stadium
Downtown lots/ramps: Offer additional parking availability
Entrances for Pick-Up and Drop-Off
To make pick-up and drop-off as smooth as possible, Target Field has designated locations for rideshare services like Uber and Lyft. The pick-up and drop-off areas are located on the northeast side of the stadium along 5th Street.
Remember, Target Field has multiple entrance gates, so be sure to plan ahead and know which gate you'll be using. Gates open 1 hour before the scheduled first pitch for Monday-Thursday evening games, 1.5 hours for weekday afternoon games, and 2 hours for Friday-Sunday games.
I hope this information helps you in planning your visit to Target Field. Enjoy the game!
Gate Opening Times
Weekday Game Gate Timings
I'd like to mention that weekday game gate timings at Target Field are designed to give fans sufficient time to get settled and enjoy the game. For Monday to Thursday evening games, gates open 1 hour before the scheduled first pitch. On the other hand, weekday afternoon games have a slightly earlier gate opening time – 1.5 hours before the scheduled first pitch.
As a friendly reminder, Target Field has multiple gates for fans' convenience. Make sure to plan your arrival accordingly to allow enough time to enter the stadium and find your seat.
Weekend Game Gate Timings
Weekend games at Target Field have a longer gate opening time to accommodate the larger number of attendees. Gates open 2 hours before the scheduled first pitch for all Friday to Sunday games. This gives fans ample time to enter the stadium, grab some refreshments, visit the team store, and soak in the atmosphere before the game starts.
Remember, Target Field is a family-friendly venue, so feel free to bring your family and friends along to enjoy a fantastic game day experience together.
Security Measures at Target Field
As a fan, I appreciate the security measures implemented at Target Field to ensure a safe and enjoyable game experience for everyone. Before entering the stadium, all attendees are required to pass through metal detectors, which help identify any prohibited items that could compromise the safety of others.
To facilitate a smooth entry process, I'd recommend having your bags ready for inspection, as all bags are subject to search upon entry. Remember that Target Field has a bag policy in place, so it's essential to follow the guidelines to avoid any inconvenience. Small bags and soft-sided containers are usually allowed, but it's best to check Target Field's specific rules before attending an event.
During the game, it's not uncommon to see security personnel patrolling the stadium to address any issues and maintain order. If you notice any suspicious activity or need assistance, don't hesitate to reach out to them. They are trained professionals who are there to ensure your safety and enjoyment while attending events at Target Field.
To further enhance fan safety, Target Field also has a designated driver program, encouraging responsible alcohol consumption. Fans can sign up for the program at Guest Services booths and receive complimentary soft drinks in exchange for their commitment to be sober and provide a safe ride home for their friends and family.
In conclusion, Target Field places a high priority on the safety and well-being of their fans. By taking a few simple precautions and following the guidelines, you can help contribute to a secure and fun environment for yourself and others at the stadium.
Unique Features of Target Field
As an avid fan of baseball, I simply love visiting Target Field. It has some remarkable features that make it stand out from the rest. One of the most stunning aspects of the stadium is its intimacy and breathtaking views. No matter where you sit, you'll have a fantastic view of the game.
The dimensions of the field add to its distinct charm. With left field spanning 339 feet, left-center field at 377 feet, center field reaching a spacious 411 feet, right-center field at 367 feet, and right field at 328 feet, it offers quite a unique and engaging layout for both players and spectators.
Target Field has also done an excellent job in incorporating the history and spirit of the Minnesota Twins into the stadium. The iconic Twins Tower, a 100-foot tall LED tower, displays player stats and graces the right-field gate entrance.
Another feature I appreciate is the abundance of dining options at Target Field. There's something for every palate, from traditional ballpark fare like hot dogs and nachos to a diverse range of culinary delights like sushi, craft beers, and specialty food items unique to Minnesota culture.
Lastly, Target Field highlights its commitment to sustainability by incorporating eco-friendly initiatives, such as rainwater recycling and energy-efficient lighting, making it one of the greenest ballparks in the nation. As a fan, it's great to see the stadium making efforts toward a greener future.
In conclusion, Target Field truly offers a spectacular and noteworthy experience for baseball fans, and its unique features only enhance this extraordinary place.
Wrap Up
I hope this guide has been helpful in familiarizing you with the gates and entrances at Target Field. To recap, there are various gates at the stadium with the prominent one being Gate 34. For those with disabilities, it's important to note that wheelchairs for general use should be arranged for to bring one.
When choosing the type of bag to bring, remember that small bags, soft-sided purses, clutch bags, tote bags, diaper bags, and single compartment drawstring bags are allowed. Small clear backpacks are also permitted, but make sure they do not exceed the specified dimensions of 16″ by 16″ by 8″.
Parking at Target Field offers multiple options, but it's always a good idea to plan ahead and find the best spot for your needs. And, of course, don't forget to enjoy the fantastic atmosphere at this beautiful ballpark, as it offers breathtaking views, dazzling amenities, and an array of special features.
I hope you have an amazing time at Target Field, and may the best team win!