Xcel Energy Center, home to the NHL's Minnesota Wild, offers an impressive variety of food options to satisfy the diverse tastes of its event attendees.
From classic arena favorites like hot dogs, burgers, and chicken tenders to their specialty offerings, there is something delicious for everyone to enjoy while attending events at the venue.
Located in Saint Paul, Minnesota, the Xcel Energy Center not only caters to the fans of their home team but also hosts a wide range of sporting events, concerts, and entertaining shows throughout the year.
As you explore the arena, you will encounter numerous concession stands serving up classics like Philly cheesesteaks, pretzels, popcorn, and much more, ensuring that guests can indulge in the full arena experience and create lasting memories.
While the availability of the concession offerings may vary depending on the event, rest assured that there are plenty of tempting menu items to try as you make your way around the Xcel Energy Center.
Whether you are attending a thrilling hockey game or enjoying a concert, the diverse and flavorful food options are sure to enhance your experience at this bustling multi-purpose facility.
Xcel Energy Center Overview
The Xcel Energy Center, often referred to as "The X," is a multi-purpose arena located in Saint Paul, Minnesota. It is the home of the Minnesota Wild NHL team and is also used for various other events, such as concerts and live performances. With its prime location, the Xcel Energy Center offers visitors easy access to nearby hotels, restaurants, bars, and entertainment options.
Food and drinks play a significant role in the overall experience at the Xcel Energy Center. The venue features a variety of concession stands, which offer a range of food and beverage options to satisfy different tastes and preferences.
In addition to the traditional stadium fare, the Xcel Energy Center strives to provide innovative food choices to enhance the visitors' experience. For instance, on the main concourse, one can find delicious Ten Can Nachos, which consist of shredded beef, queso blanco, black beans, roasted corn, pickled onions, and cilantro.
Additionally, the Xcel Energy Center also offers various dining options that cater to dietary restrictions and preferences.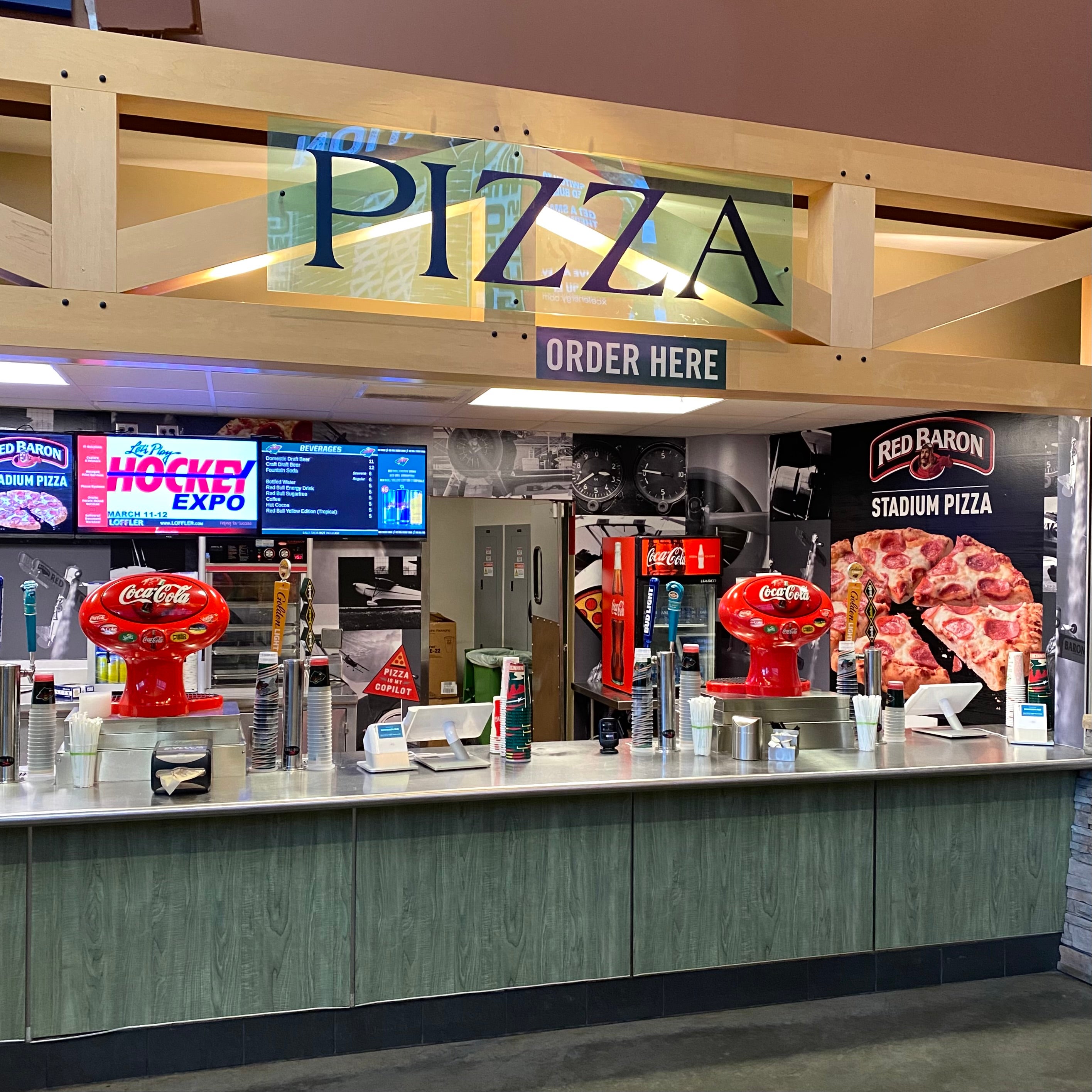 General Food Services
Concessions
Xcel Energy Center offers a variety of concession options for guests to enjoy during events. These include classic arena favorites such as hot dogs, burgers, chicken tenders, and brats, as well as specialty offerings to cater to different tastes. Please note that concession availability may vary based on the event you are attending.
To make your concession experience more convenient, the Xcel Energy Center provides contactless in-arena mobile ordering through the NHL Mobile App, and credit card and mobile payment methods like Apple Pay and Google Pay are accepted as well.
For more information on the menu offerings, you can visit the Xcel Energy Center Concessions page.
Bars and Lounges
For a more relaxed and social dining experience, Xcel Energy Center features an array of bars and lounges within the arena for guests to enjoy before, during, or after the event.
One such establishment is the Flynt & Kyndle restaurant, which offers a seated VIP dining experience with three rotating menus consisting of crafted salads, rotisserie meats, shareable sides, and delicious desserts served tableside.
To make reservations at Flynt & Kyndle, click here.
In addition to Flynt & Kyndle, Xcel Energy Center offers other in-arena bars and lounges where guests can unwind with a drink and socialize. Specific information about these establishments, including location and hours, can be found by inquiring at the arena's Guest Services desks.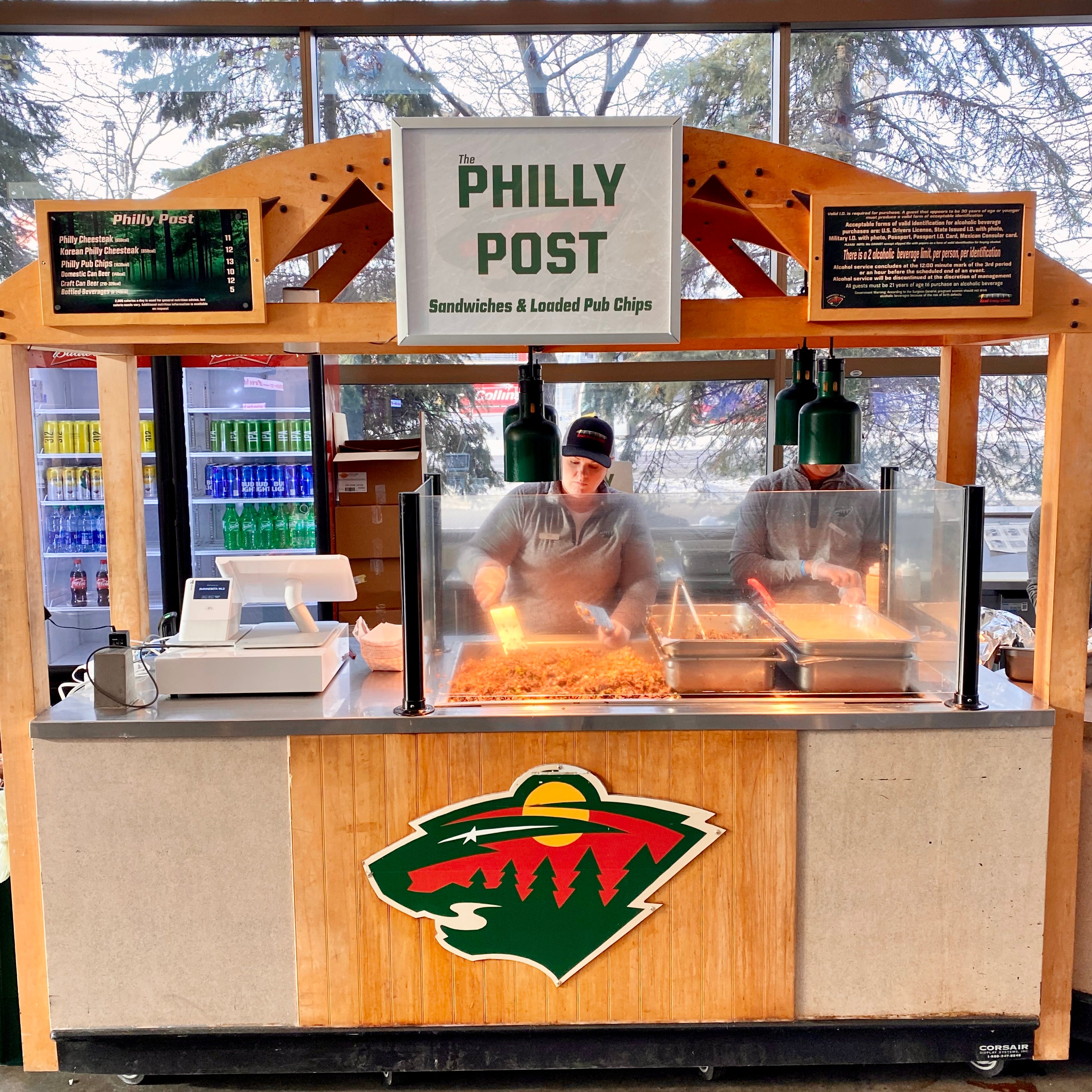 Specialty Food Stands
At the Xcel Energy Center, visitors can find a variety of specialty food stands offering unique and tasty options. One popular location is Philly Cheesesteak, where guests can enjoy a delicious and authentic cheesesteak sandwich experience.
Another fan favorite is City Burger which offers a selection of mouthwatering burgers loaded with various toppings. Perfect for satisfying those game-day cravings.
If you prefer a more traditional arena fare, Camp Grill and Sausage Haus serve everything from hot dogs and bratwursts to hearty meals like mac and cheese or pulled pork sandwiches.
For those seeking convenience and speed, the Wild Market utilizes Amazon's Just Walk Out technology, allowing guests to purchase food and beverages without waiting in line. Located near Section 113, it's an ideal spot for a quick snack during the game.
Local Restaurant Partners
The Xcel Energy Center has collaborated with several local restaurant partners to enhance the food offerings provided to its visitors. Not only do these partnerships introduce a variety of delicious options, but they also contribute to the overall dining experience for fans of games and concerts alike.
One noteworthy partnership is the "Guest Chef Takeover" event hosted by 7 Club. During these events, chefs from local restaurants are invited to provide exclusive menu items available for that night only at the Xcel Energy Center.
In addition to special events, new permanent dining options have been added, expanding the choices for visitors. One recent addition is Flynt & Kyndle, a "social sharing" dining experience that offers a fresh and unique menu, providing a more diverse selection for guests.
Visitors to the Xcel Energy Center can also choose from a variety of nearby restaurants that cater to an array of tastes and preferences. With seven restaurants located close to the venue, it is easy to find the perfect spot for any occasion.
Club and Suite Dining
Premium Dining
Guests visiting the Xcel Energy Center can enjoy an exclusive VIP dining experience at Flynt & Kyndle. This restaurant offers a comfortable atmosphere combined with social-inspired food and crafted cocktails, making it an ideal choice for people looking for a truly memorable in-venue dining experience.
Featured at Flynt & Kyndle are three rotating menus that encompass a wide selection of dishes, including crafted salads, rotisserie meats, shareable sides, and delectable desserts.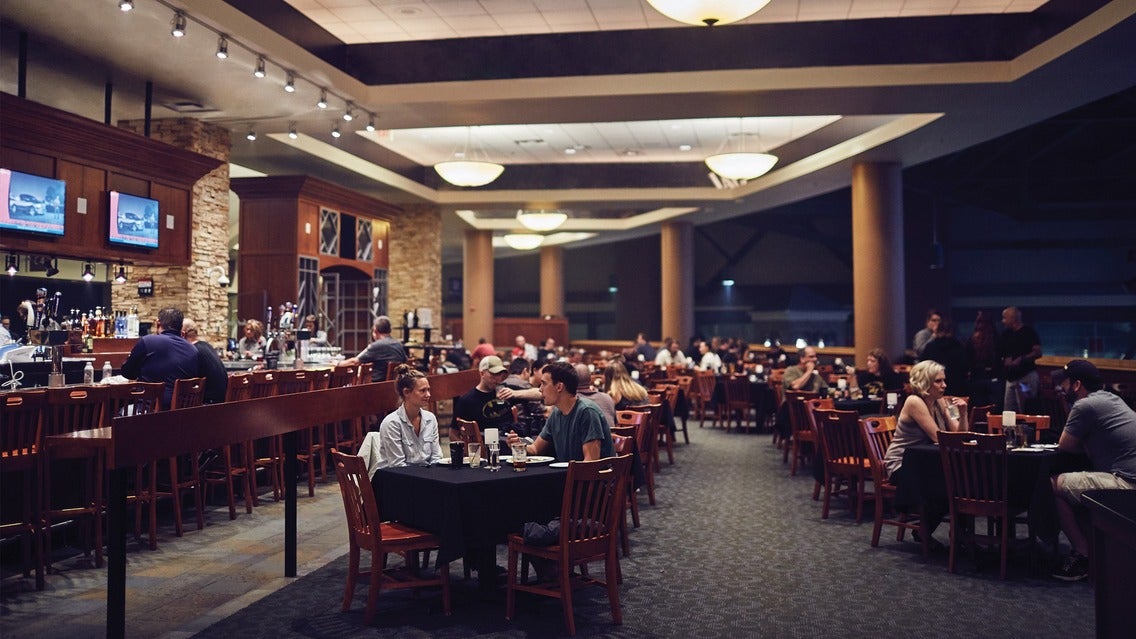 Private Event Catering
For those who have reserved suites or private event spaces in the Xcel Energy Center, catering options are available to ensure that you and your guests can enjoy a delicious meal while taking in the event. Expert chefs are on hand to create a memorable menu tailored to specific tastes and requirements.
Private event catering services include a broad assortment of dishes and preparation styles, including:
Appetizers and Hors d'oeuvres
Buffet stations
Plated dinners
Customized desserts
To inquire about the specific catering options and services available for your suite or private event at the Xcel Energy Center, contact their event catering team for more information.
Dietary Restrictions and Options
At the Xcel Energy Center, there are options available for those with dietary restrictions, making it possible for everyone to enjoy their food experience. In this section, we cover vegetarian/vegan options and gluten-free offerings at the Xcel Energy Center.
Vegetarian/Vegan Options
A variety of vegetarian and vegan options can be found at the Xcel Energy Center. Be sure to inquire about the specific ingredients and preparation methods used when placing your order, as the availability and menu items may vary based on the event.
Gluten-Free Options
For guests requiring gluten-free alternatives, the Xcel Energy Center has a special diet entrees menu available.
This menu is specifically tailored to accommodate the needs of individuals with gluten sensitivity or celiac disease.
Keep in mind that the options listed on this menu may change based on the event, and it is advised to consult with your physician for specific dietary advice tailored to your individual situation.
Payment Methods and Policies
At the Xcel Energy Center, the convenience of guests is a top priority. To streamline the payment process and enhance user experience, various payment methods are accepted at the concession stands.
Credit cards and mobile payment options such as Apple Pay and Google Pay are supported for quick and secure transactions. In recent years, the venue has also introduced dedicated cashless payment systems at select concessions to accommodate the ever-growing popularity of digital transactions.
Moreover, the Xcel Energy Center features a grab-and-go store powered by Amazon technology, which allows for the innovative Amazon One contactless payment option. Guests can simply walk in, select their items, and walk out, with payment automatically processed.
It is important to note that the sale of alcoholic beverages, including beer, spirits, and wine, is regulated during events. According to the Xcel Energy Center, these sales end during the third period of games, so plan accordingly if you wish to purchase alcohol.
Contacts and Customer Service
For inquiries related to the Xcel Energy Center, you can reach out to their guest services via phone at 651-726-8130. Alternatively, you can get in touch with their customer service through the official website for location-specific information and support.
Xcel Energy Center is known for offering a variety of food options for its visitors. A trip to the venue should provide a satisfactory culinary experience as they offer a good combination of classic snacks to more substantial meals.
While attending an event or a game, you can expect a decent selection of beer, wine, and cocktails at moderate prices, as mentioned by TripAdvisor users. This contributes to the overall enjoyable experience at the Xcel Energy Center.
James is a big time NBA Golden State follower, who makes sure to catch games when he's in the area. He likes to follow International Soccer, with an interest in small town soccer club, Blackburn Rovers located in the North on the UK.